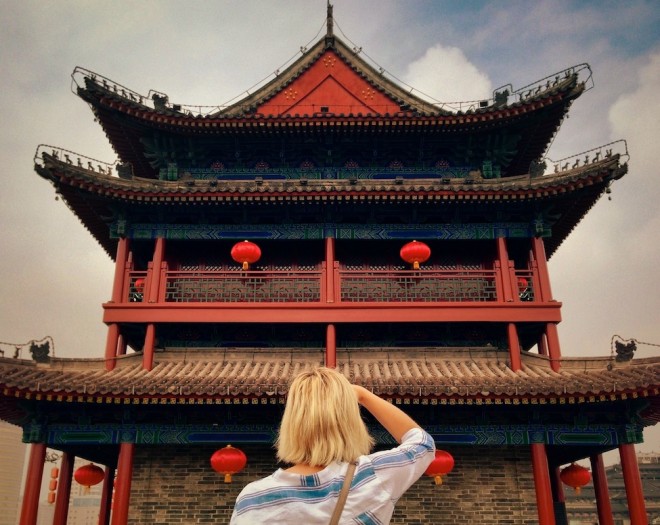 How were everyone's weekends?!  I kicked mine off on Friday night at Anthropologie in Newport Beach where I hosted a neckline DIY event from some very crafty gals.  I'm not sure if it was the mason jar cocktails or the sugar from all of the sweet treats, but everyone created some pretty amazing pieces!  (We will share photos for the DIY step-by-step and from the event soon.)  Post event, we met up with some good friends who live in Newport and had them show us around some of their favorites spots: The Crab Cooker, the ferry to Balboa Island, and Dad's Donut & Bakery Shop-- home of the original frozen banana!  We didn't get back to LA until super late Friday night, so much of Saturday was spent taking it easy and catching up on Netflix.  I also had time to go through all of Aaron's photos from China and thought I would share some of our adventures here with you this morning!  First stop, Beijing...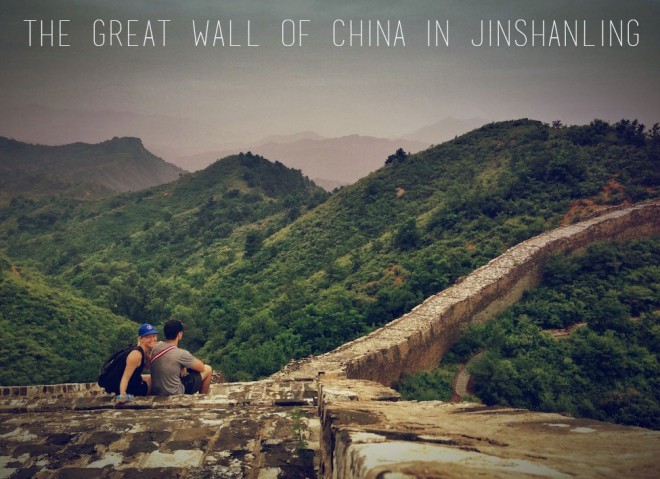 Our very first morning in Beijing, we were jet-lagged and up bright and early.  We were the first people downstairs waiting on the breakfast buffet--delicious pastries for days!-- and then met our driver, John YellowCar for our journey out to the great wall.  We had a few different people tell us to bypass the more popular wall destinations in Badaling and Mutianyu and continue out further to Jinshanling.  That might be the best advice we received the entire trip!  We hiked for the first two hours and didn't pass anyone else on the trail.  After that, we would pass other hikers every once in awhile, but we still had the place to ourselves for the most part.
Back in Beijing, we explored The Forbidden City, The Summer Palace, Tiananmen Square, and some of the local streets and alleys in Hutong (below).  There is such a different range of colors here in this city-- plenty of red and gold plus pops of dark green... contrasted by plenty of moody grays.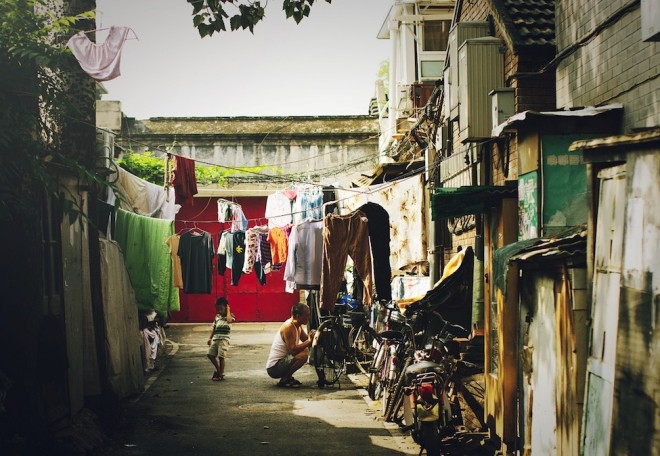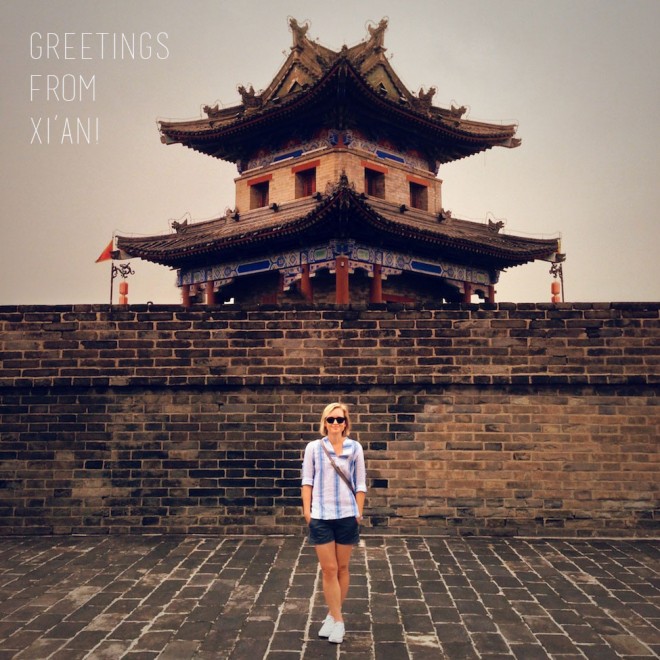 The next stop on our journey was Xi'an.  A smaller industrial city, now famous for it's proximity to the Terra Cotta warriors that were unearthed (and are still continuing to be) in the early 1970s.  We only stayed long enough to check out the warriors and bike ride on top of the ancient city wall (above) before jumping on a plain to Shanghai!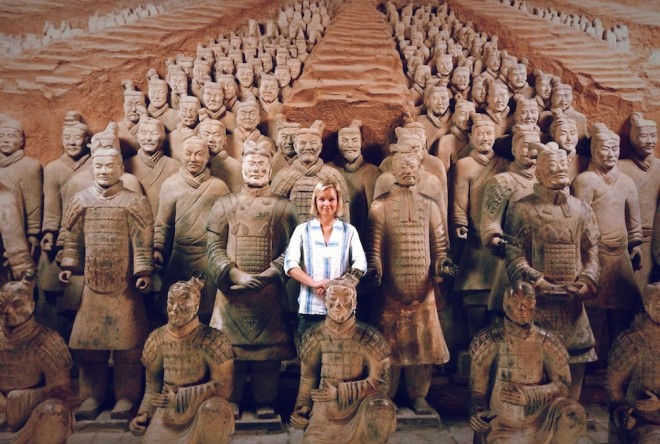 I'm not usually in the business of picking favorites, but if I had to, Shanghai would be my favorite city we visited. (I think Aaron would say Beijing, though, so it just depends!)  I loved all of the art museums and galleries in the city as well as the cool architecture and living spaces speckled throughout.  We also enjoyed one of the best meals there at Mercato-- Aaron and I both agreed that it goes on our short list of top 10 favorite meals ever!  This was our view of The Bund from our table:
Not bad, right?!  We spent half a day driving out to the ancient water town of Nanxiang.  This city used to be one of the silk capitals of the world and the architecture, lotus ponds, and details of the town are so beautiful and artistic.
China was amazing, but I have to say that I am glad to be back in the office this week working on some really exciting projects to come!  Stay tuned this week for lots of fun posts!
All photos by Aaron Pinkston