When we decided to move back to Austin, a decision we made over three years ago now, we were in a sense given a fresh start to imagine our daily life anew. What kind of neighborhood did we want to live in? Where did we imagine sending our kids to school? What types of things did we want to be close to? What shaped our decision to live where we do, ultimately came down to a sense of young family community and being walkable to many things. After a decade of living in Los Angeles, my desire to spend as little time in a vehicle was strong. That said, every time I find myself surrounded by rolling hills, wide open skies, and the sounds of animals not being drowned out by noise pollution my mind begins to wonder what it would be like to trade in the city for a slower pace in a small town. Just 75 miles outside of Austin, surrounded by rolling hill country you'll find Fredricksburg. Founded in the 19th century by German settlers, today the town is rich with culture, artists and entrepreneurs.  Over the next few months, we will be chatting with some of those female entrepreneurs about life, work, and family and how this small town plays host to their growing businesses. First up, Lara Bobo is the founder and creative behind the inimitable design studio, Bobo Workshop. She lives in Fredricksburg with her two kids, builder husband, and makes small town life look so very enviable. (You can follow her on Instagram here.)  She was captured in her home by the super talented photog, Gracie Byrd Jones.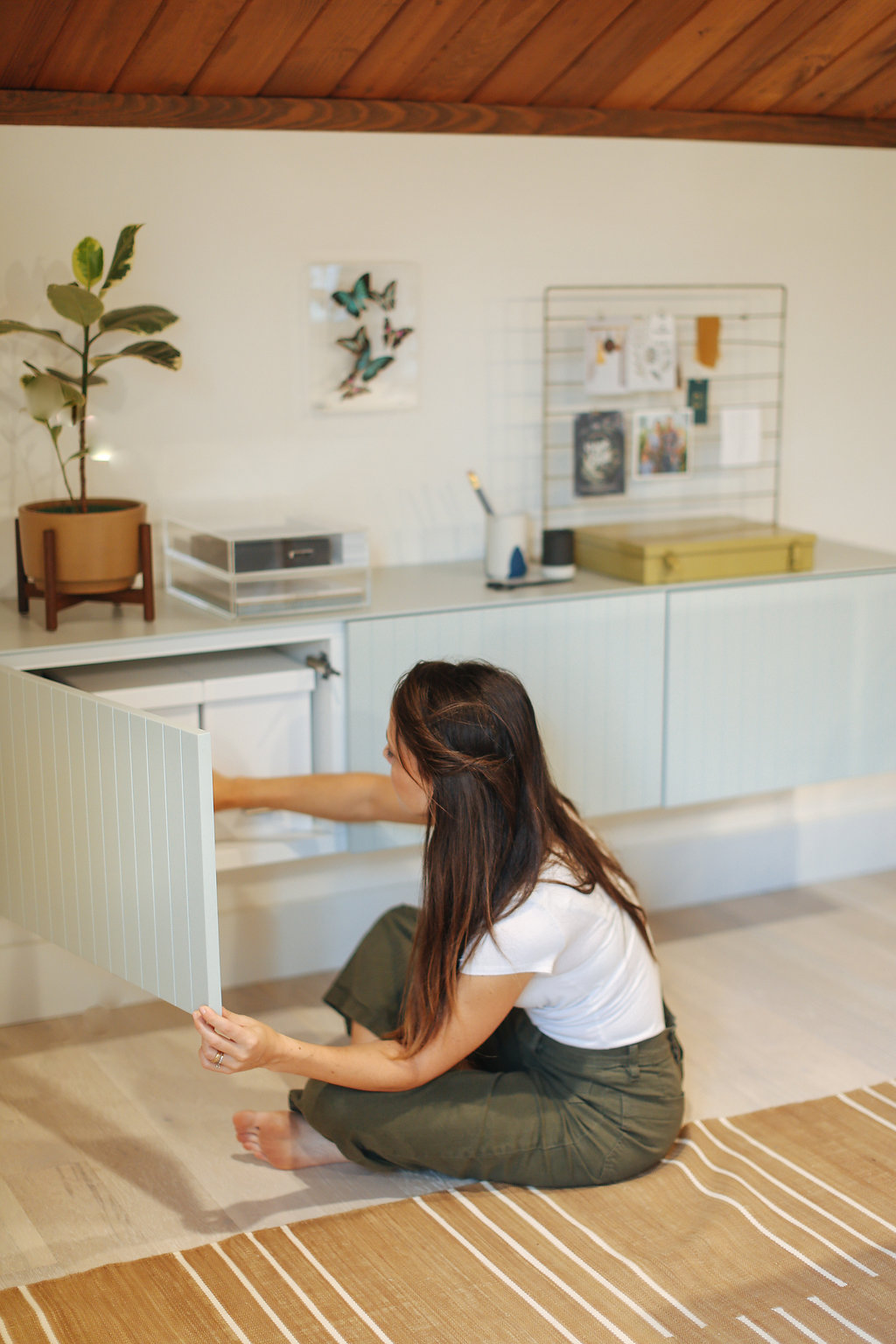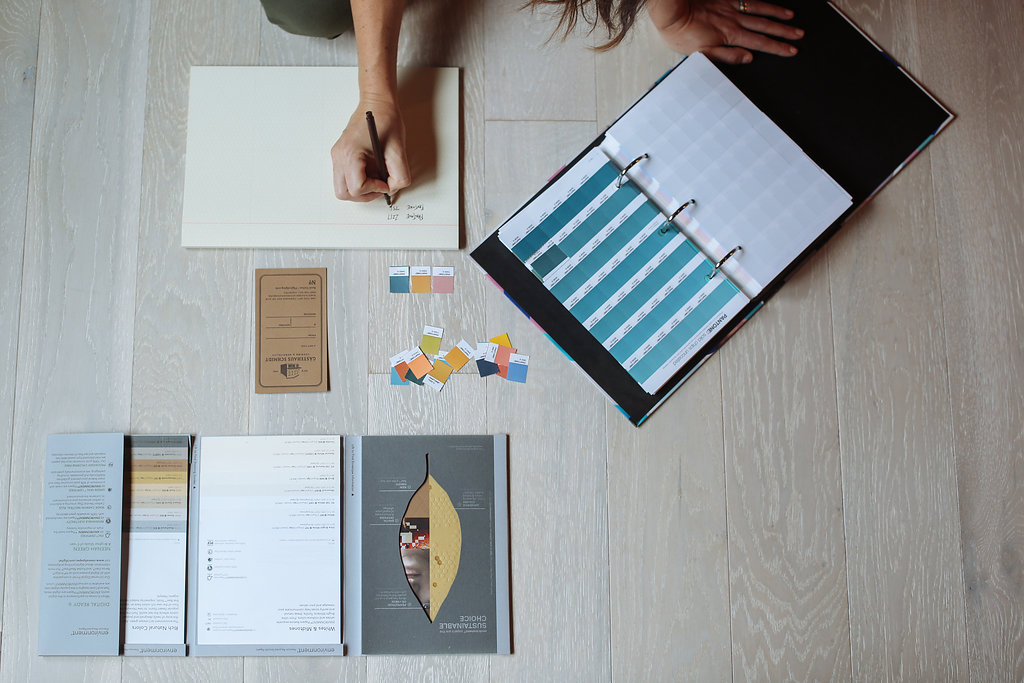 Jen: What's your background and how did it lead you to start Bobo Workshop?
Lara: I've always been creatively inclined, and with many designers in the family you could say it's in my blood. A turning point for me was when I began working as a graphic designer at our local hospital. The Chief Brand Officer at the time recruited me for what he saw as my potential, not my current skill level or aesthetic. My feelings of being inept in my position served as a source of incredible drive. I spent my evenings watching tutorials on the Adobe Creative Suite, reading books, and studying good design and typography. Simultaneously, I was mentored by the CBO and set on a course to become a very thoughtful designer. As my confidence and style developed, I began taking on freelance projects on the side. When the freelance work became more exciting and lucrative than my corporate job, I made a slow transition to establishing Bobo Workshop. My business is in essence a design workshop. Most of my work takes the form of graphic design and art direction. I also collaborate with my husband Tim (a builder and welder) on a variety of building projects. We are currently designing and renovating our second house flip together.
What's the best thing about living in a small town? What's the biggest challenge?
Fredericksburg is a special place in that it has an entrepreneurial culture. Though it's a small town, the tourist trade fuels lots of unique businesses that provide plenty of fun design work. However, being a small town the vibe is laid back. I love that on weekdays, town slows down, the streets are quieter, and places are filled with familiar faces. I'm best suited for a simpler and slower lifestyle.
On the other hand, having access to materials, supplies, product samples, and certain types of vendors can be a challenge living in a small town. I also long for more collaborative opportunities amongst fellow creatives that come from having a wider community.
You're a mama of two beautiful kiddos and also the owner of a thriving design business as well as a designer on a lot of interior projects. What does your work day / childcare situation look like? Are there any parenting hacks that have helped you as a working mom?
I've been very blessed in my childcare situation. It's been a patchwork of amazing caretakers (most of which have been family) and excellent local programs for kids. I'm a huge advocate for simplicity in all facets of my life. By simplifying everyone's belongings (this is a never-ending task by the way) there is less to pick up and our environment becomes neater and therefore more peaceful. I also strive to simplify our commitments so we have more family time when Tim and I aren't working. Lastly, I often remind myself that juggling children under the age of six and a business is going to be the one of the craziest seasons of my life, and that's okay. I look at my current career as being in maintenance mode, not one of rapid growth. I've learned a lot about having patience
when it comes to career goals—particularly that great ideas will keep. Little boys, however, grow up quickly and this time with them is worth savoring.
How do you help someone to articulate their new brand through design? What's the process look like?
It starts by me asking my client lots of questions. I begin every branding project with an interview where I get a really good understanding of "why" they do what they do and the meaningful ways it differs from everyone else. This is such a fun part for me because people have the most interesting stories. It's a gold mine for inspiration. Being able to work from substance makes the design work come so much faster and feel more authentic. It naturally results in diversity in my work: each project being an accurate reflection of my client instead of myself. When a client embraces how they are different and they get excited about reflecting that—that's when the work really shines!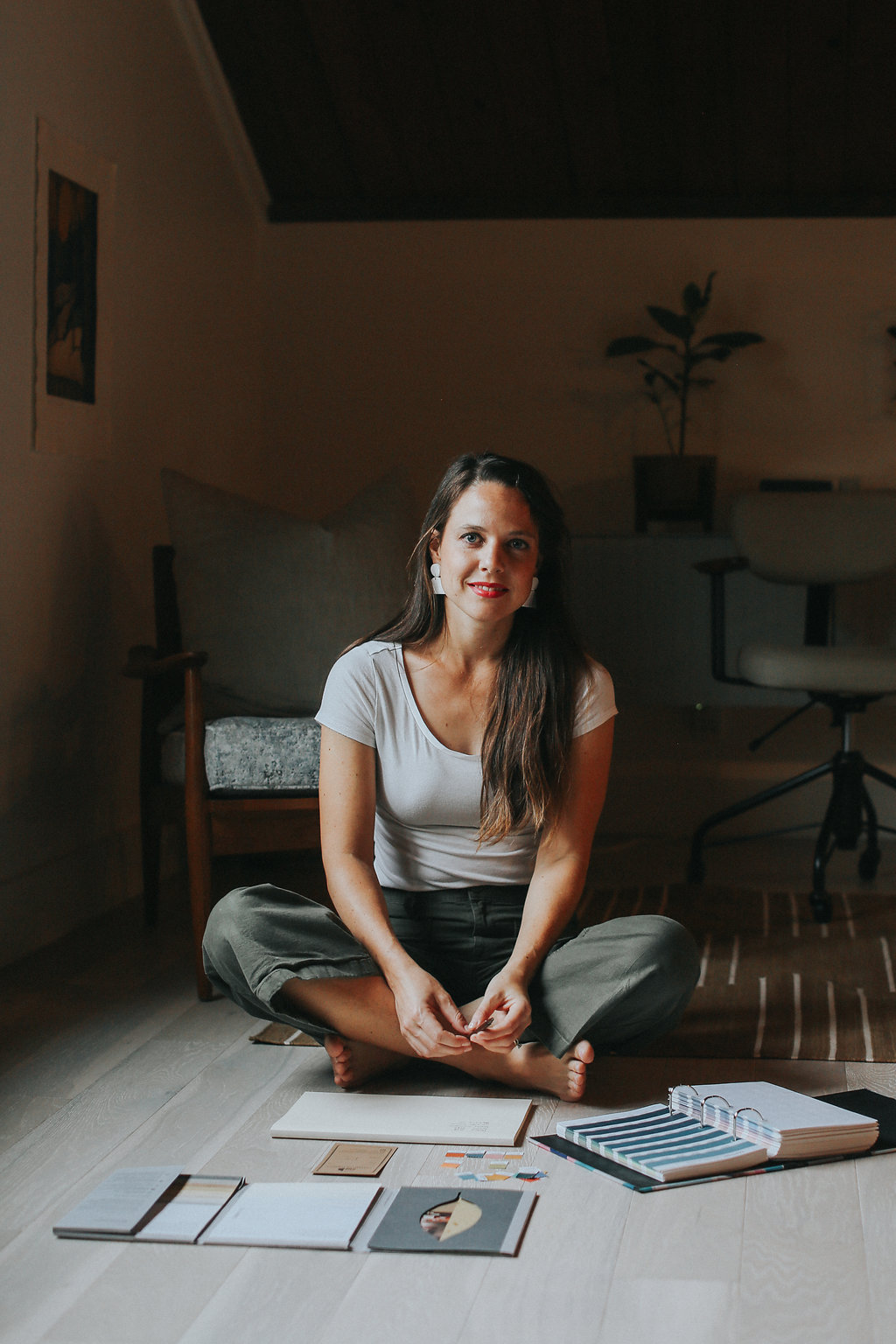 If someone is coming to Fredericksburg and can only do three things, what should they do?
If at all possible, visit mid-week. Town is much less crowded, accommodations are cheaper, and pretty much everything is open by Wednesday. I highly recommend visiting Enchanted Rock. Somehow it exceeds my expectations every time I visit. Don't forget to venture off Main Street for shopping and eating destinations. Some of my favorite spots are located off Main. We are known for our wineries. There are many to choose from so I suggest sticking to the ones that produce true Texas wine made with local grapes.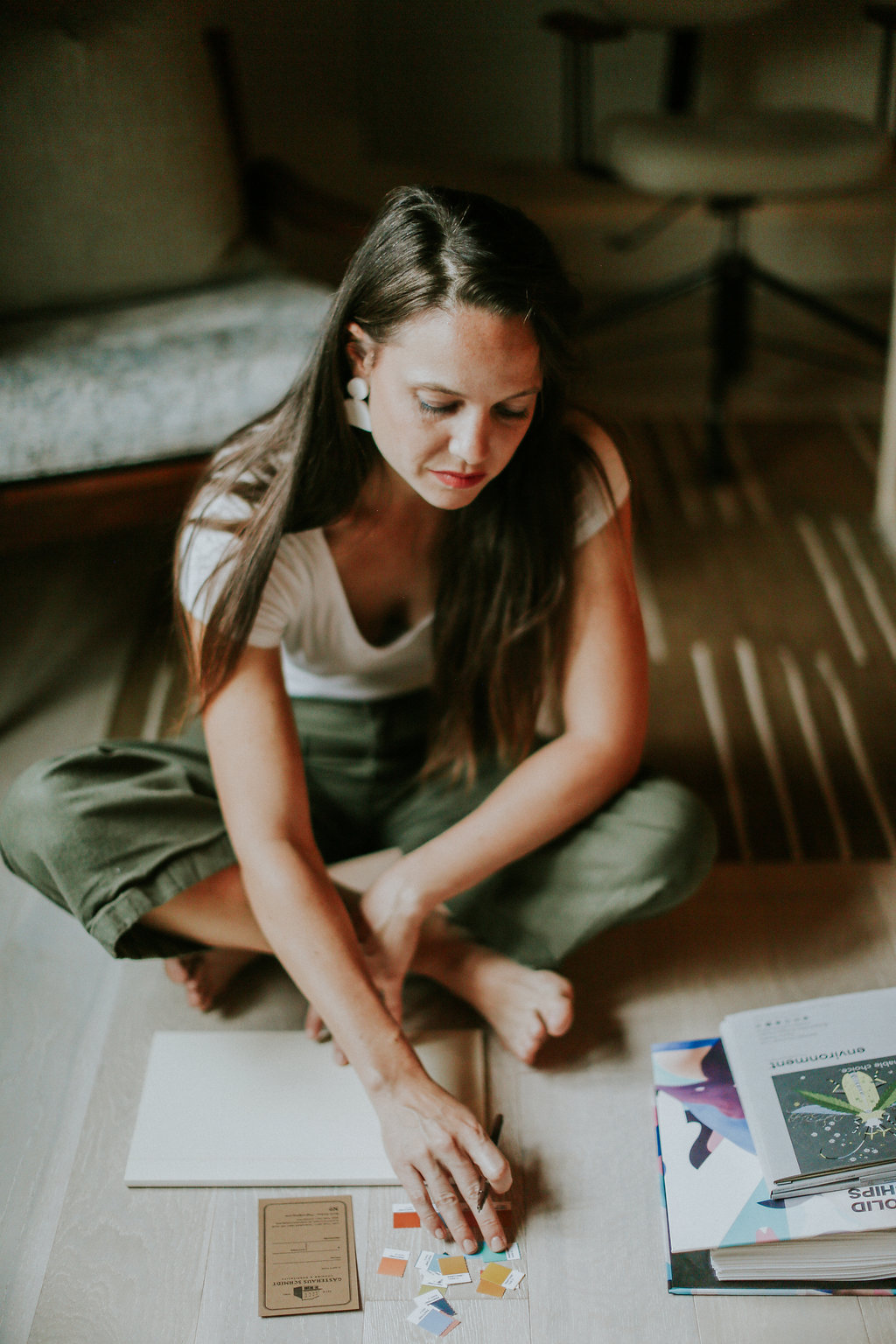 What would you like to be doing in three years that you're not doing now?
My husband has dreams of opening a brewpub one day. I hope in three years we are in the midst of making that dream happen.
Photography by Gracie Byrd Jones / @graciebyrdjones