If you're doing a kitchen renovation or are designing a new kitchen from scratch, no decision will impact the design of your new kitchen more than the style and color of your kitchen cabinets. We went with slab cabinets in our house and I'm breaking down the decision and everything else you want to know below!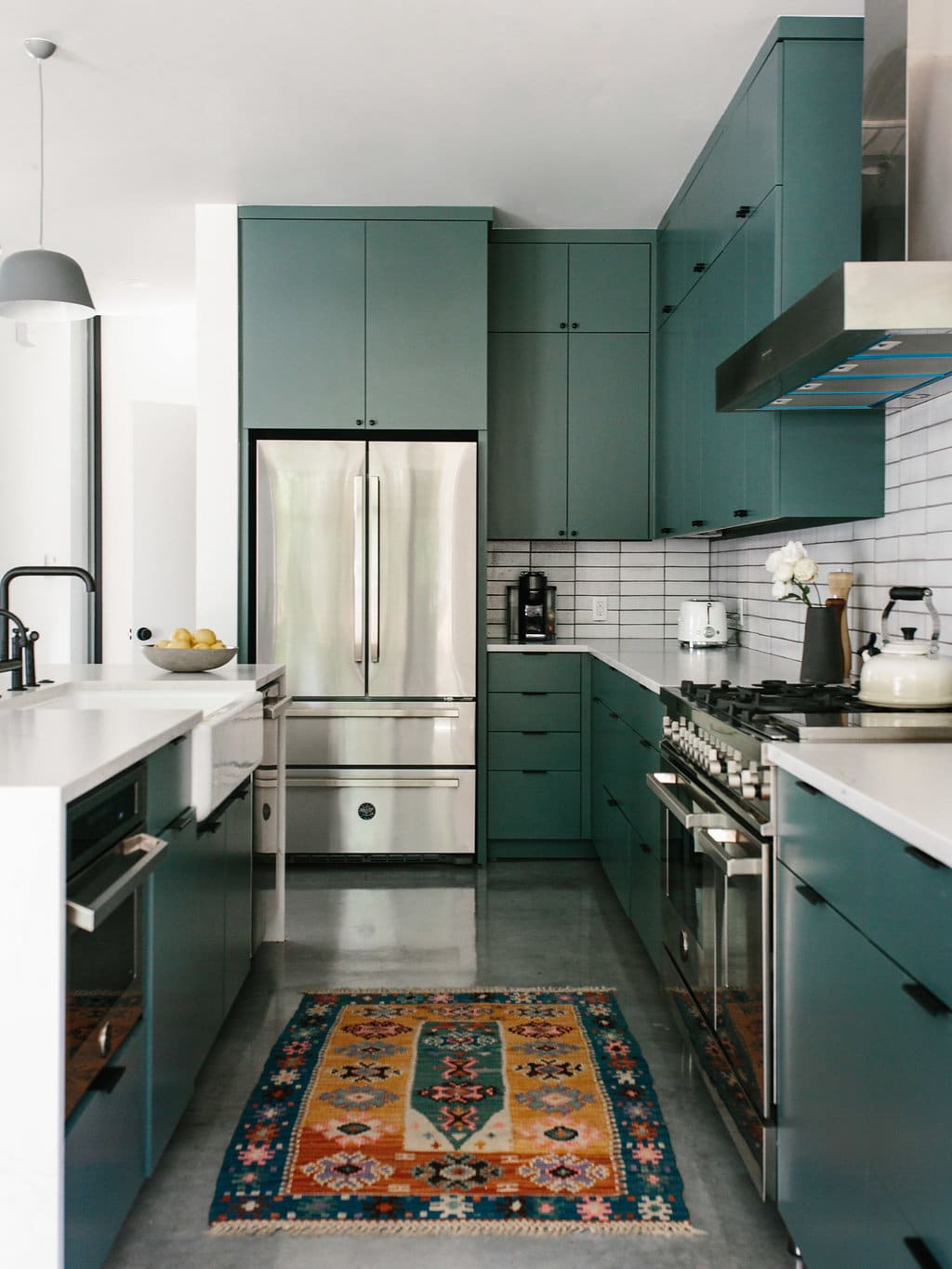 When we were building our house, there was no space I was more excited about than the kitchen! After living in our 1940s-built kitchen in Los Angeles for almost five years, I was excited about a real pantry, deep drawers for storage and modern slab cabinets to give it a minimalist design feel. When our builder first asked us what type of cabinets we wanted, I had no idea what the right term was for a flat panel cabinet. "Super plain," I said. "Like no extra design or molding pieces." It turns out what I was describing was a slab cabinet.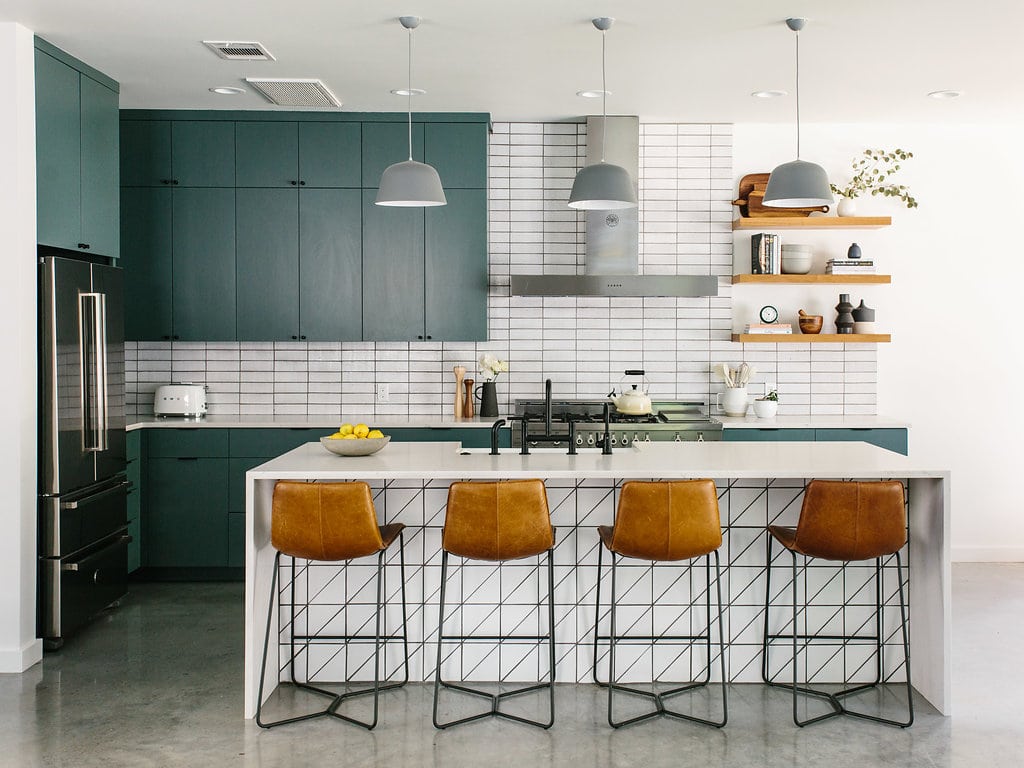 What is a slab cabinet? (Also known as a flat panel cabinet)
Slab cabinets are solid slabs. They have no framing, beadboard or raised portions that are typical of traditional or shaker style cabinets. There are also no inset glass pieces. Slab cabinets were popularized as a style post World War 2 when mid-century modern designed prioritized sleek and straightforward design solutions. Slab cabinets can be either paint grade– made of cheaper materials, knowing it will be painted– or stain grade.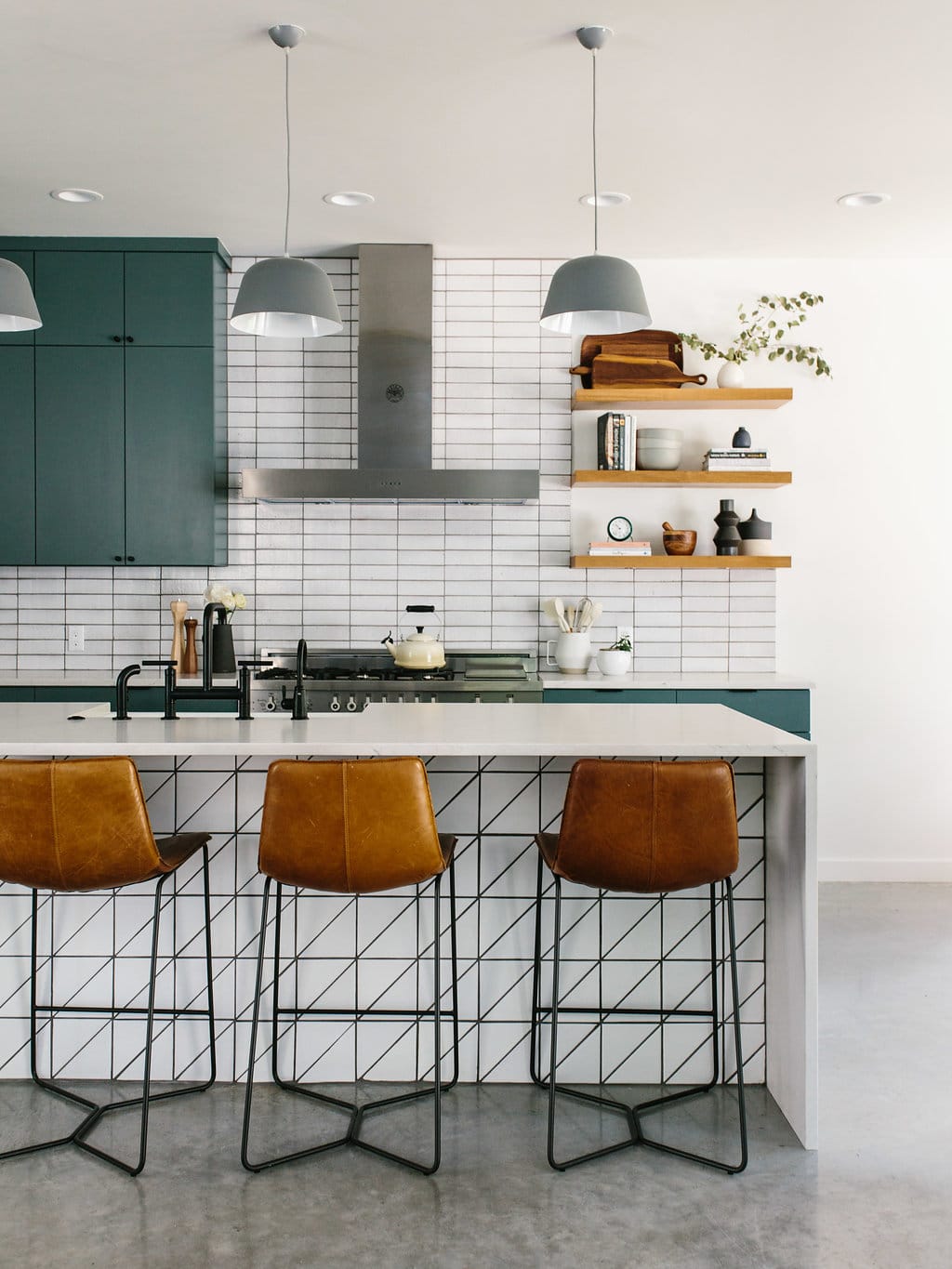 Shaker vs. Slab Cabinets
Shaker cabinets have been very popular recently. They are characterized by a flat panel that then has a raised frame along the outline of the cabinet. You have definitely seen this style before. While once considered traditional, this style became seen as more modern with the popularization of the modern farmhouse look. Shaker cabinets fit very well in Modern Farmhouse Kitchens while slab front cabinets go very in modern, mid-century modern or contemporary homes.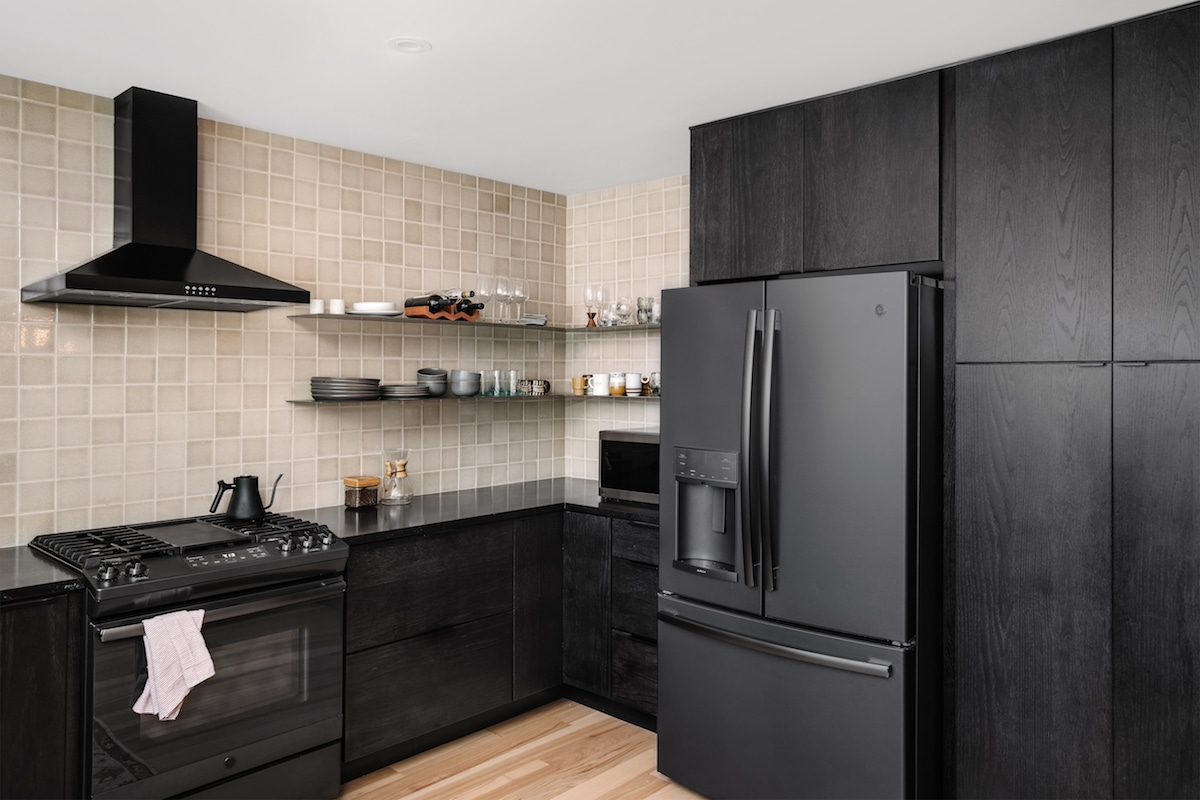 Are slab cabinets cheaper than other cabinets?
Because of the simplicity of slab cabinet doors, they take less time and materials to build and are thus usually less expensive than cabinets that have trim work, beadboard or other design details. They're also easier to clean because of their simplicity.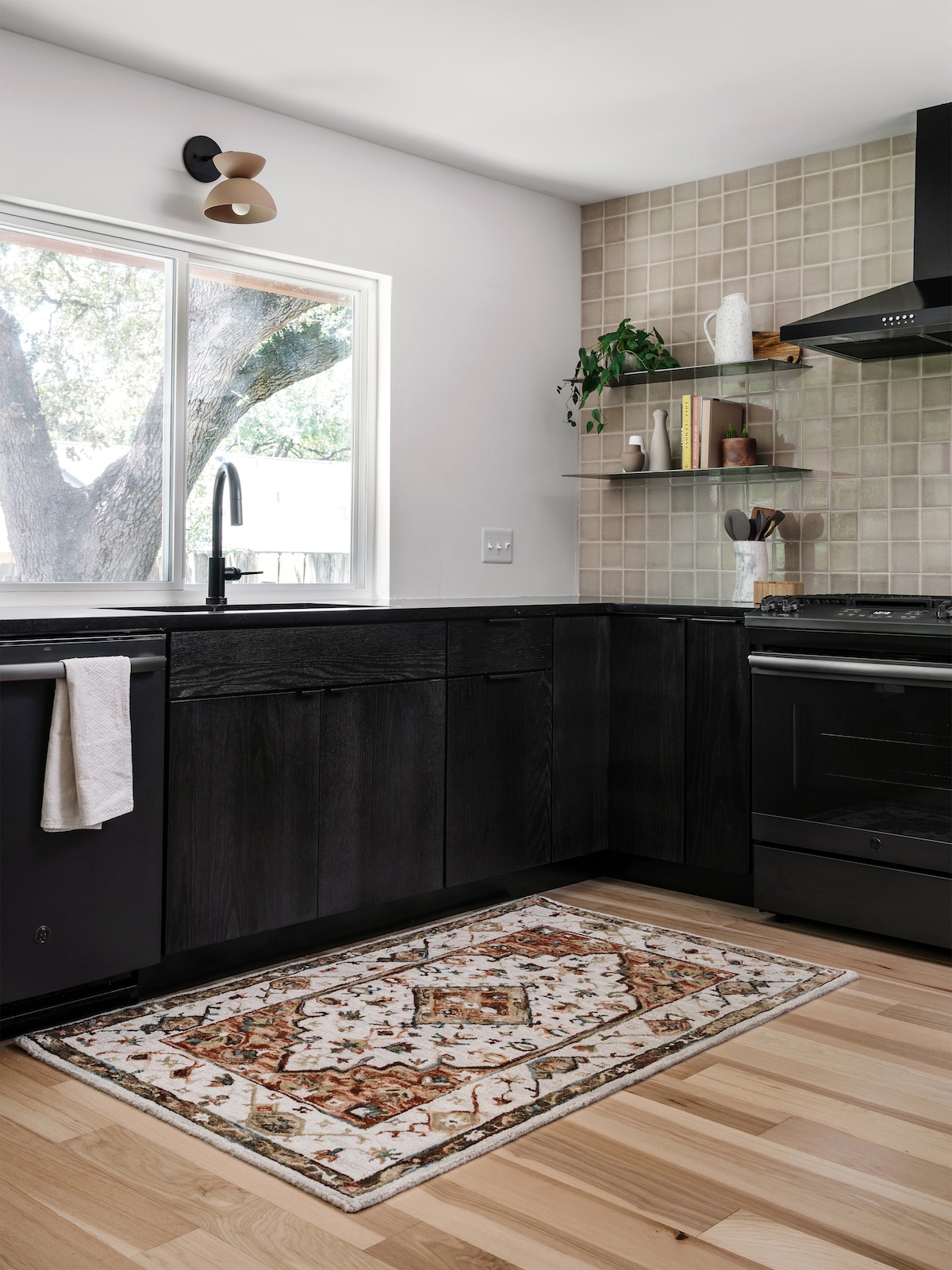 What is the best material to use for slab kitchen cabinets?
What you choose for your cabinet material will have a large effect on the price of your kitchen renovation or build. When it comes to cabinet materials, you truly get what you pay for. More durable wood comes with a larger price tag almost always.
Solid hardwood is both the most durable cabinet material as well as the most expensive. Wood species like hickory or maple are particularly resistant to scratches and small dents. Other species like mahogany or walnut are softer. Using true solid hardwood for your kitchen cabinets gives a warmth that is hard to achieve with painted cabinets, but it does come with a hefty price tag.
Plywood is a more cost effective option. Plywood is glued and laminated wood that is then covered with a hardwood veneer. There are different grades of plywood. The higher the grade, the more durable the cabinet will be... and also more expensive.
Lastly, MDF or Fiberboard is made from recycled fibers, resin, and wax pressed together under high pressure. It's the material that IKEA uses in their kitchen cabinets. It offers good strength and has a smooth surface, making it ideal for painted kitchen cabinets. However, fiberboard is not as strong as plywood and hardwood and is more susceptible to moisture damage.
We loved the look of solid oak cabinets in our kitchen, but it would have added an additional $4k-$7k to the final price tag so we ultimately decided to go with paint-grade cabinetry.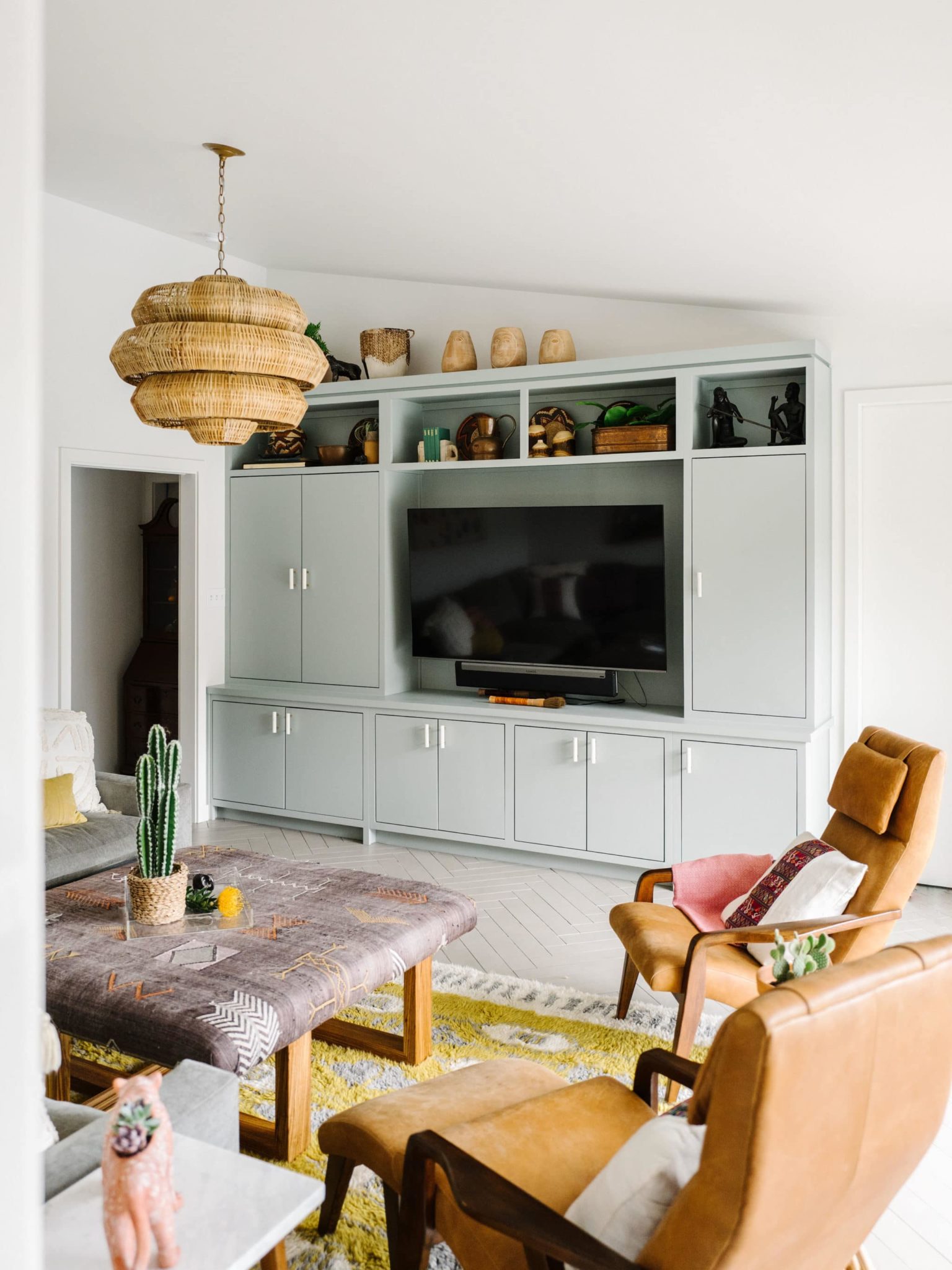 How much do new kitchen cabinets cost?
There are three things that will affect your overall kitchen cabinet cost: the number of cabinets and drawers and the materials you choose to use. (See above for breakdown of costs and types of materials!) For example, drawers bases can cost double what a standard cabinet base will cost. A cabinet door is cut from one piece of material while a drawer has at least five pieces. The hardware for drawer slides are also more costly than cabinet hinges.
For our paint-grade cabinets and drawers (the green cabinet kitchen in the pictures above) we paid about $12,000 in 2017. Depending on the size and materials, you could pay as little as $4,000 or as much as $35,000.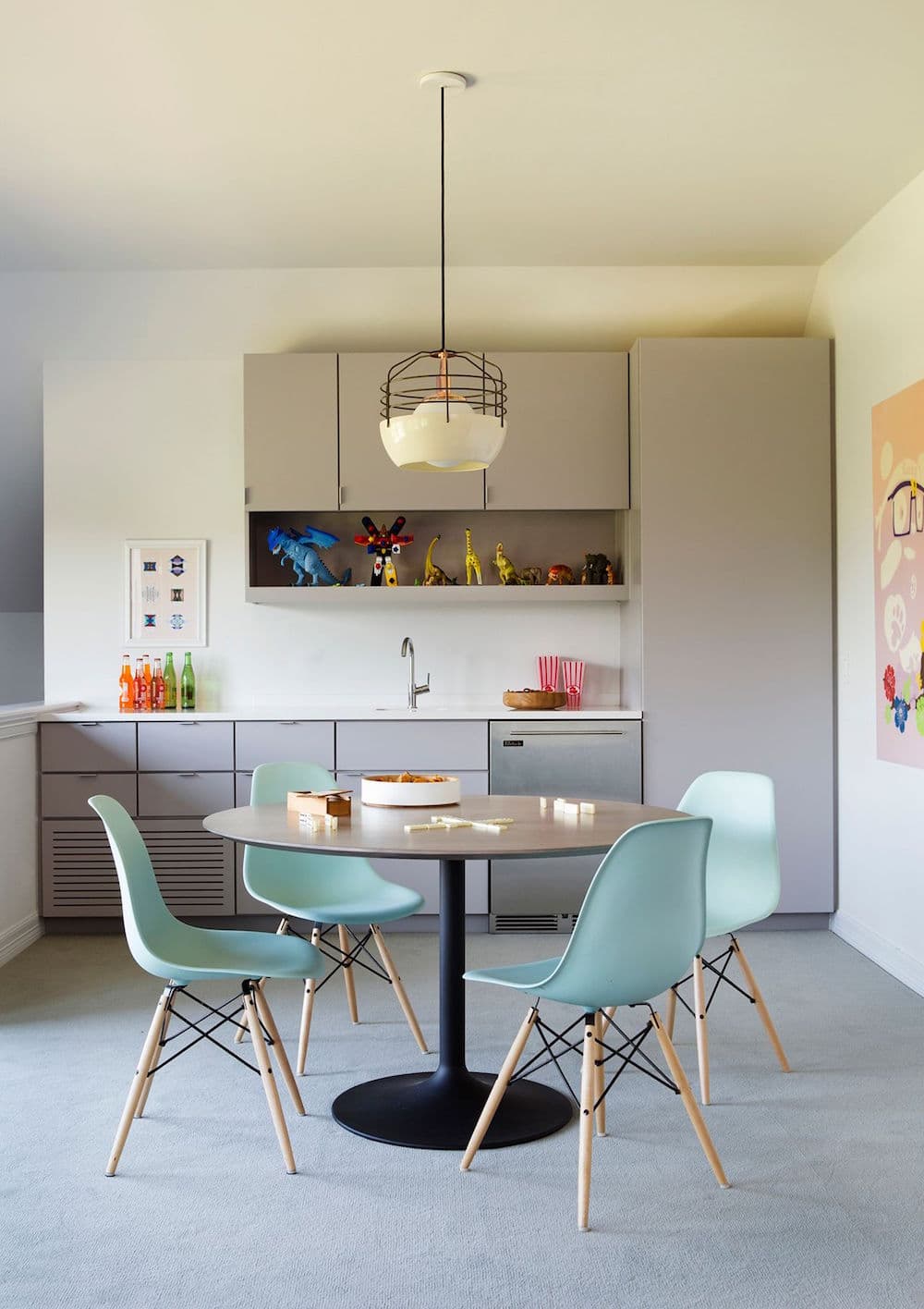 Painted Slab Cabinets
If you're going with a painted cabinet look, first of all I would say hire an expert! Cabinets are expensive on their own, so you might as well pay a little extra and have them professionally painted. Painted cabinets tend to be cheaper than wood cabinets because the integrity of the finish and materials matters less since you will be painting them. If you are painting them yourself, there are a few tools you can invest in to make the job more successful. For less, than $100 you can buy a controlled flow spray painter and for just a few dollars small plastic pyramid shapes to keep your cabinet elevated while you paint. I would recommend watching a good amount of tutorials before beginning and even consult with someone who has done it before.
BE SURE TO CHECK OUT THESE OTHER POSTS FOR MORE DESIGN INSPIRATION:
Let's stay in touch! Join our newsletter for access to exclusive content and our favorite projects and guides!