Life in your twenties is pretty grand!  If you're reading this and you're a twenty-something, let me offer you just one piece of advice: Take care of your skin! I wish I would have started with a skincare routine years and years ago, but it really wasn't until I was pregnant with Parker that I started to take note of my skin.  (I talked about it a little here this week, too.)  Since there are so many products out there, I was interested to see what some of the women I most respect in the beauty industry swear by and they so kindly obliged.  Keep reading for the skincare routines of a celebrity makeup artist, fashion blogger, actress/writer/filmmaker, dermatology nurse practitioner, and creative director and wellness blogger.
Samantha Wennerstrom
fashion blogger at Could I Have That?
IG: https://www.instagram.com/couldihavethat/
Santa Barbara
"My morning routine starts out with a good old cup of jo, caffeine seems to wake up my face. Then I splash with cold water and use ISclinical Cleansing Complex followed by True Botanicals Cellular Repair Serum with the Vitamin C boost for extra protection. Then I use Susanne Kaufman sunscreen, the only kind I've been able to find that doesn't make me break out. In the evening I use a Clarisonic brush when I cleanse, Phyto-C Active Serum and iS Clincial Youth Intensive Cream. I treat myself to bi-monthly oxygen facials that keep my skin in tip-top shape."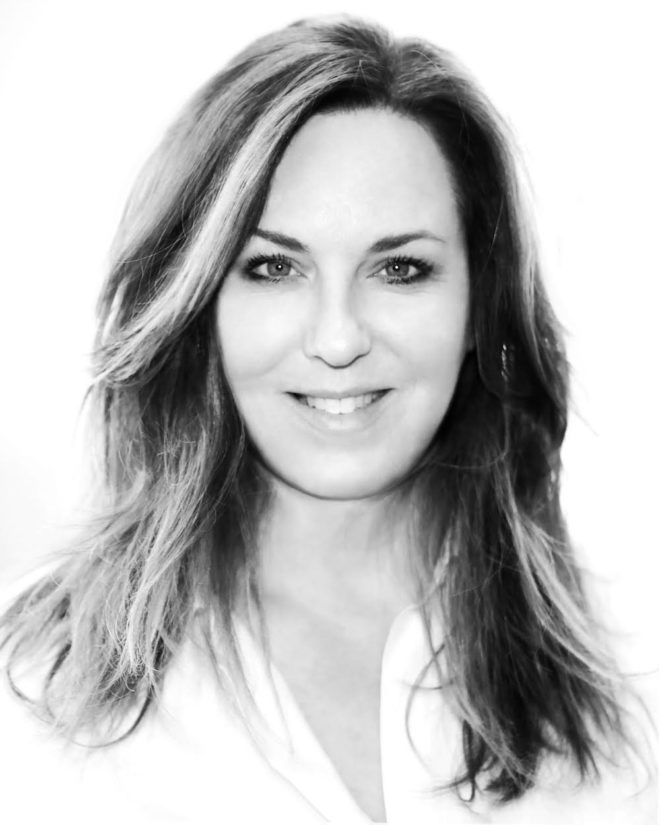 Heather Currie
Makeup Artist to Ellen DeGeneres, Julie Bowen, Faith Hill, Kristin Davis and Aisha Tyler
IG: https://www.instagram.com/heathercurriebeauty/
Los Angeles
"My morning and evening skincare routine can be summed up in one word, 'moisturizer'. It's partly because of the dry air in Los Angeles and partly what my skin needs at this time. Something that I can't live without is a hydrating misting spray that I apply before moisturizer. At the moment I'm really loving the John Masters Organics lavender hydrating mist and the Mario Bradescu Facial Spray with Aloe, Herb, and Rosewater.
If I don't use the spray before my moisturizer I feel like something's missing.
Once or twice a week I'll use the Sisley Black Rose Precious Face Oil if my skin feel like it needs a boost of moisture. Even though I don't have eczema, I am obsessed with Cetaphil's Eczema Calming Body Moisturizer which I also use on my face, neck and chest. When I have a chance I like to get facials at Ole Henricksen. I love when someone massages my face, it's more relaxing for me than a body massage. And I think the circulation is great for keeping the face tight and looking young."
Geri Hirsch
Creative Director & Blogger at Because I'm Addicted
Los Angeles
IG: https://www.instagram.com/gerihirsch/
"As a clean beauty junky, I've used just about every product you've probably ever read about on goop. You name it, I've tried it! And many of them at the same time. As much as I loved the experimenting, my skin wasn't having it so I recently decided to streamline my skincare by using one line and one line only: True Botanicals. It's been three weeks and so far, so good! My skin has calmed down, the small break outs and redness have subsided, and it's been nice to be consistent for a change. Here is what I'm using specifically (Also, if you'd like to try the line for 20% off, just use the code GERITRUE20 at checkout):
Pure Radiance Oil: morning and night - no need for any lotion, just the oil
Cellular Repair Serum: apply over oil at night
Vitamin C Booster: mix a few shakes of the powder with the serum and apply a few nights per week for best results. Always after the oil!
Resurfacing Moisture Mask: apply to clean, dry skin for 2-5 minutes, 1-2x a week in the evening.
Everyday Sheer Coverage SPF 20: over oil every morning
As for spa services, I get monthly facials and love a good massage, but in case you were wondering what a v-steam or cryo therapy is like, I've done it all on camera which you can watch here!​"
Breana Wheeler
Dermatology Nurse Practitioner at Facile Skin
IG: @thebeautyderm
Los Angeles, CA
AM Regimen
• PCA Smoothing Toner: In the morning after my shower I typically use an alcohol-free toner with lactic acid to gently exfoliate and smooth my skin.
• Epionce Lytic Sport Tx: I then apply a lotion that contains salicylic and azelaic acid. Between the two ingredients they shrink pores, brighten the skin and help lighten my melasma (brown patches) I got during pregnancy.
• PCA Ideal Complex Eye Gel: I dab this gently around my eye area to tighten the skin around my eyes and help diminish my dark circles (thank you toddler).
• Elta MD UV Clear Tinted SPF: I apply a generous amount on my face and neck. I love this particular sunscreen because it's  lightweight, zinc-based, and it won't clog pores.
PM Regimen:
• Elta MD Foaming Cleanser: I lather this non-drying cleanser on my face and neck with lukewarm water to get off my makeup and the dirt from the day.
• PCA Smoothing Toner: I apply this again to further clean and prep my skin for the active ingredients I'm about to apply.
• Retina-A 0.025% cream: I am a big believer in using prescription strength Retin-A or a high strength retinol at least a few times a week for its anti-wrinkle benefits. Also since I am acne-prone, I use it regularly for preventing breakouts.
•PCA Ideal Complex Eye Gel/ Cream: When the skin around my eyes is dry I swap my eye gel for a cream for extra hydration.
•Nia24 Skin Strengthening Complex: My skin soaks up this moisturizer! The Niacin and ceramides repair and strengthen the skin barrier.
Every few months I do a light chemical peel on my face and neck for deeper exfoliation, to lighten my brown spots, and make my skin glow.  I also love Microneedling to stimulate collagen and keep my skin firm.
Natalie Smyka
Occupation: Actor/Writer/Filmmaker at Cubana Mama Pictures
Instagram: @nataliesmyka
"First thing after I wake I wash my face with Burt's Bees Foaming Cleanser.  I wear Kiehl's Avocado Eye Cream day and night. For the rest of my routine, in order to keep costs down I rotate between a drugstore brand and an expensive brand.
AM
1) vitamin C serum - I found this made the most difference in my the look of my skin!
drugstore - trunaturals
sephora - skinceuticals vitman c and ferulic acid
2) Moisturizer
drugstore - Yes to Tomatoes or Burt's Bees
sephora - IT Cosmetics
3) Sunscreen!!!
It Cosmetics Anti-Aging Armour Super Smart Skin Perfecting Beauty Fluid SPF 50
I love this one particularly because it's almost a BB cream but it's easy and light to apply. It also gives me good coverage!
PM
I switch my routine every other night.
First Night
Roc Retinal correction deep wrinkle night cream - I dropped this while pregnant or breastfeeding.
Second Night
1) Vitamin C Serum
2) Moisturizer
3) Argon Oil -
As I get older I find I need an oil at night to lock in moisture.
Drugstore - Physician's Formula
Sephora - Josie Maran
Every other Sunday night I alternate between a Sephora brand sheet mask (LOTUS is my favorite one because it nourishes but also smells amazing) and the Ole Henrickson Instant Transformation Lemon Facial Peel (when I was pregnant I switched to Yes To Tomatoes face scrub).
Sadly because of the two boys I don't use any spa services. My version of the spa is Trevor takes both the boys while I meditate in my room with a humidifier and lavender essential oil diffuser while wearing a sheet mask!
But I'm always looking for new things. The next skincare adventure I'm taking will be at home microneedling.... I'll keep you posted!"
Initial Photo by Katie Jameson