Do you ever find yourself craving simple things? Chicken on the grill.  Jeans and a t-shirt. An evening of sitting on the front porch watching your toddler play.  These are a few of my favorite things... How about you?  Sure, there is a time and a place for a roasted rack of lamb, a black tie dress that requires special undergarments, and a day spent taking the kids on an extravagant adventure, but the good in life is certainly wrapped up and sustained in the simple.  This simple arugula salad is a happy accident that I've been making on repeat for lunch all summer.  I found myself staring blankly into the refrigerator around one o'clock one day in June, famished.   I grabbed the arugula, a few leftover ingredients from the week, mixed up a simple vinaigrette and voilá: the simple lunch salad that I now crave on the regular or make sometimes as a side for dinner.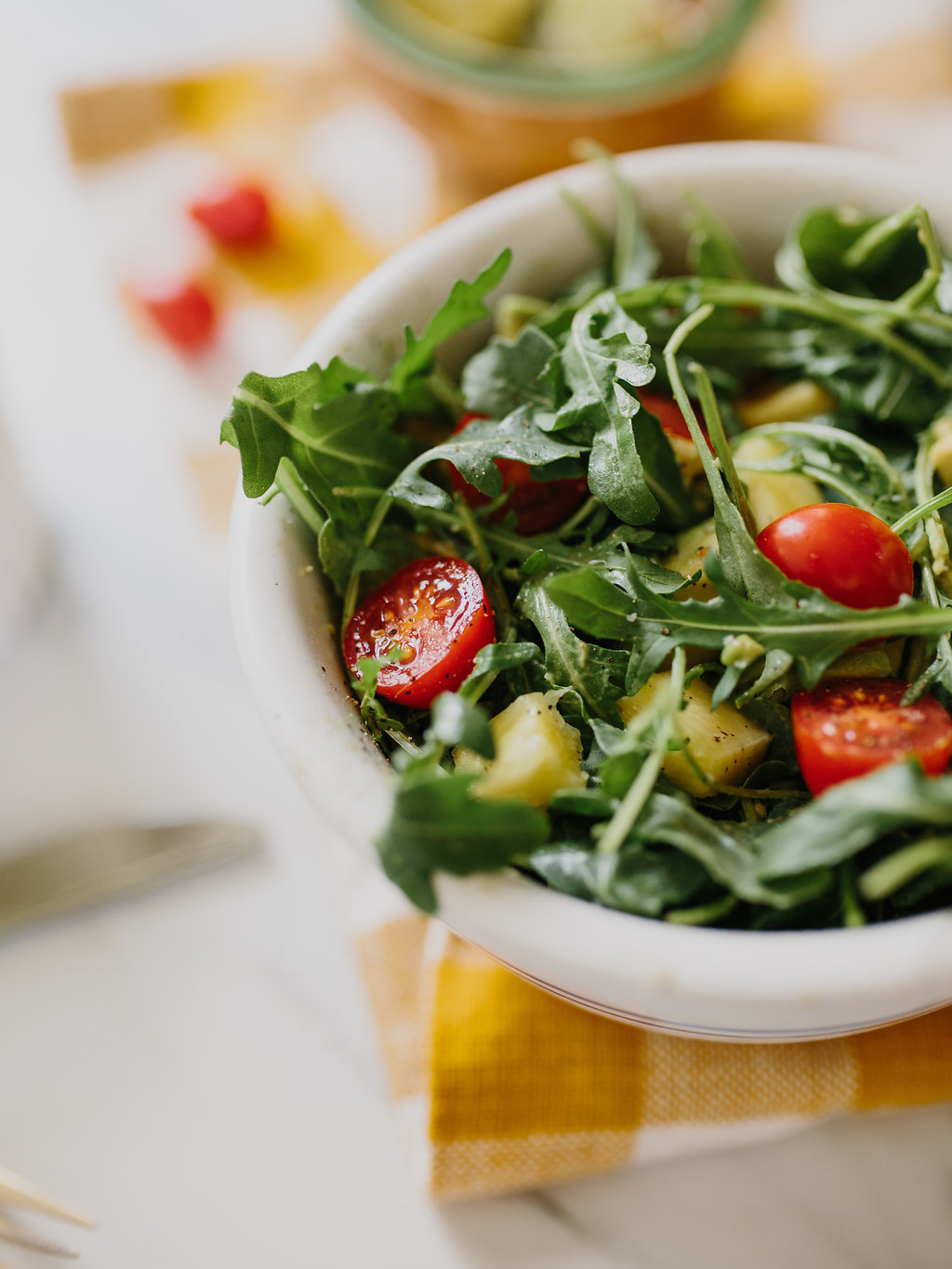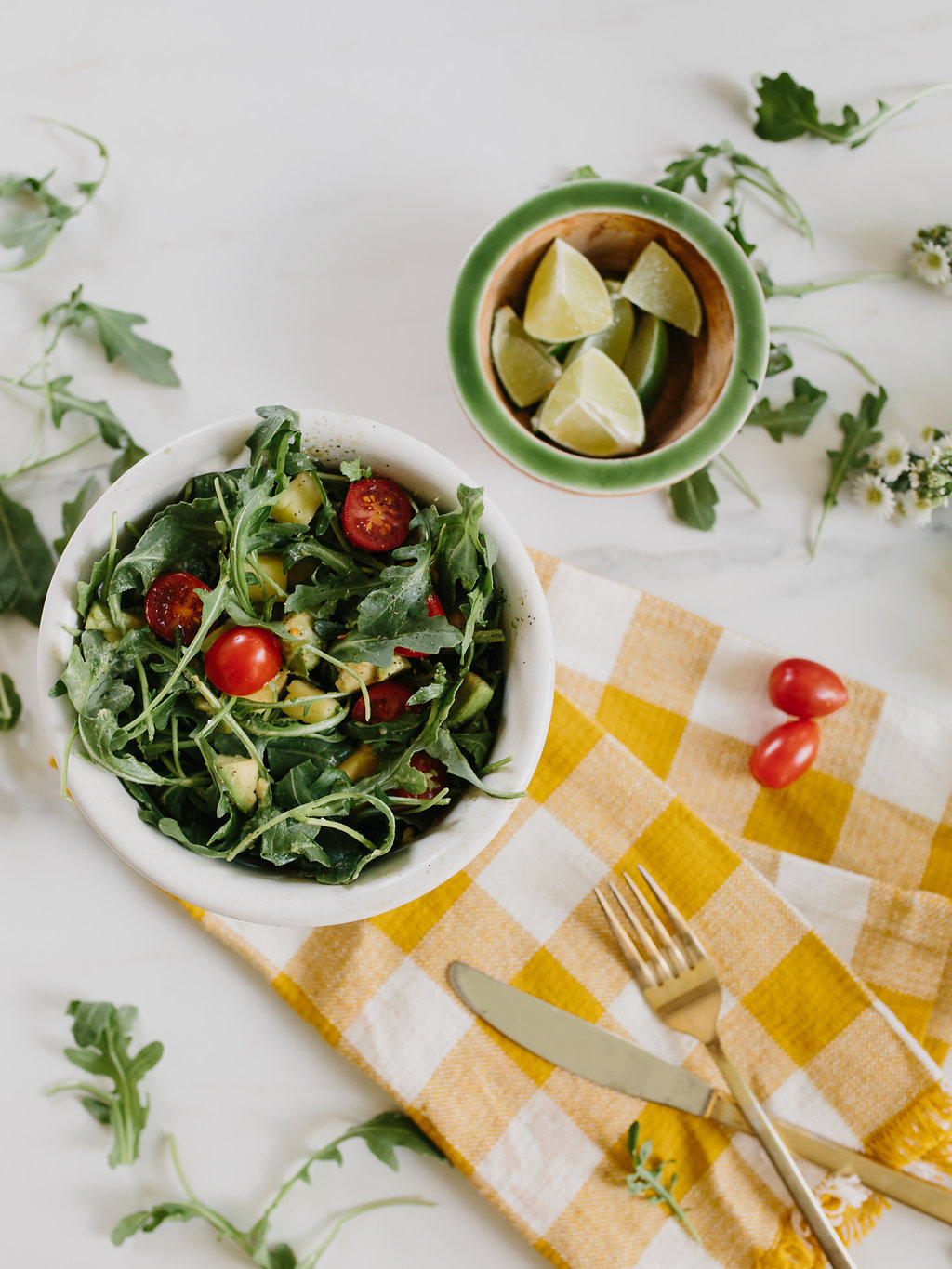 Simple Arugula Salad with Spicy Lime Vinaigrette
(makes enough for four salads-- with some dressing likely leftover)
Ingredients for salad:
5 oz container of arugula
½ c. cherry tomatoes, halved
1 avocado, roughly chopped
¼ c. pineapple, roughly chopped
black pepper to taste
Ingredients for dressing:
3 tablespoons avocado oil (or olive oil)
1 teaspoon apple cider or red wine vinegar
½ lime, juiced
pinch of red pepper flakes
kosher salt and freshly ground black pepper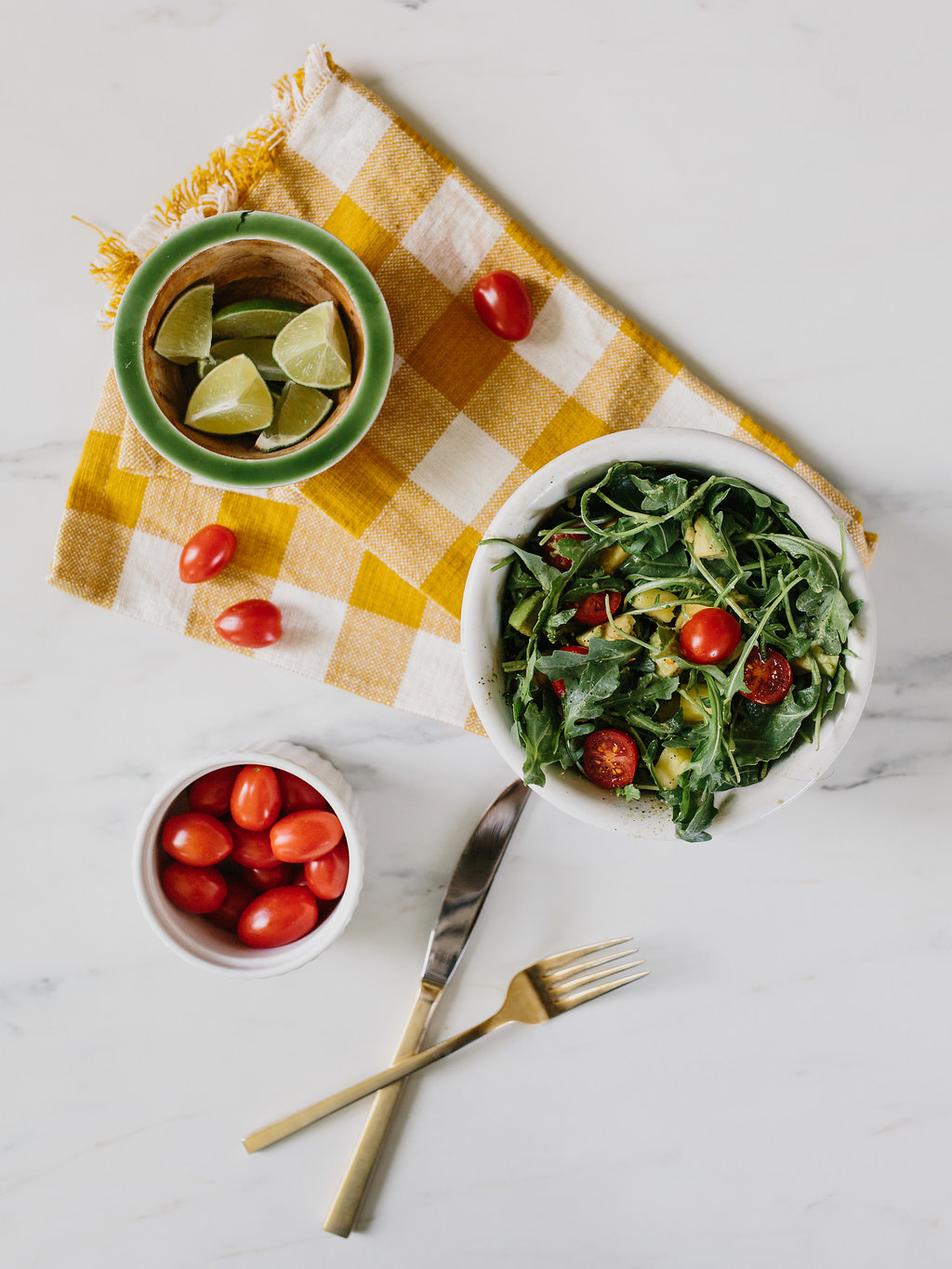 Directions:
Whisk together all ingredients for the dressing until well combined. Set aside.
Toss together salad ingredients then top with dressing.
Tada! Super easy and super delicious!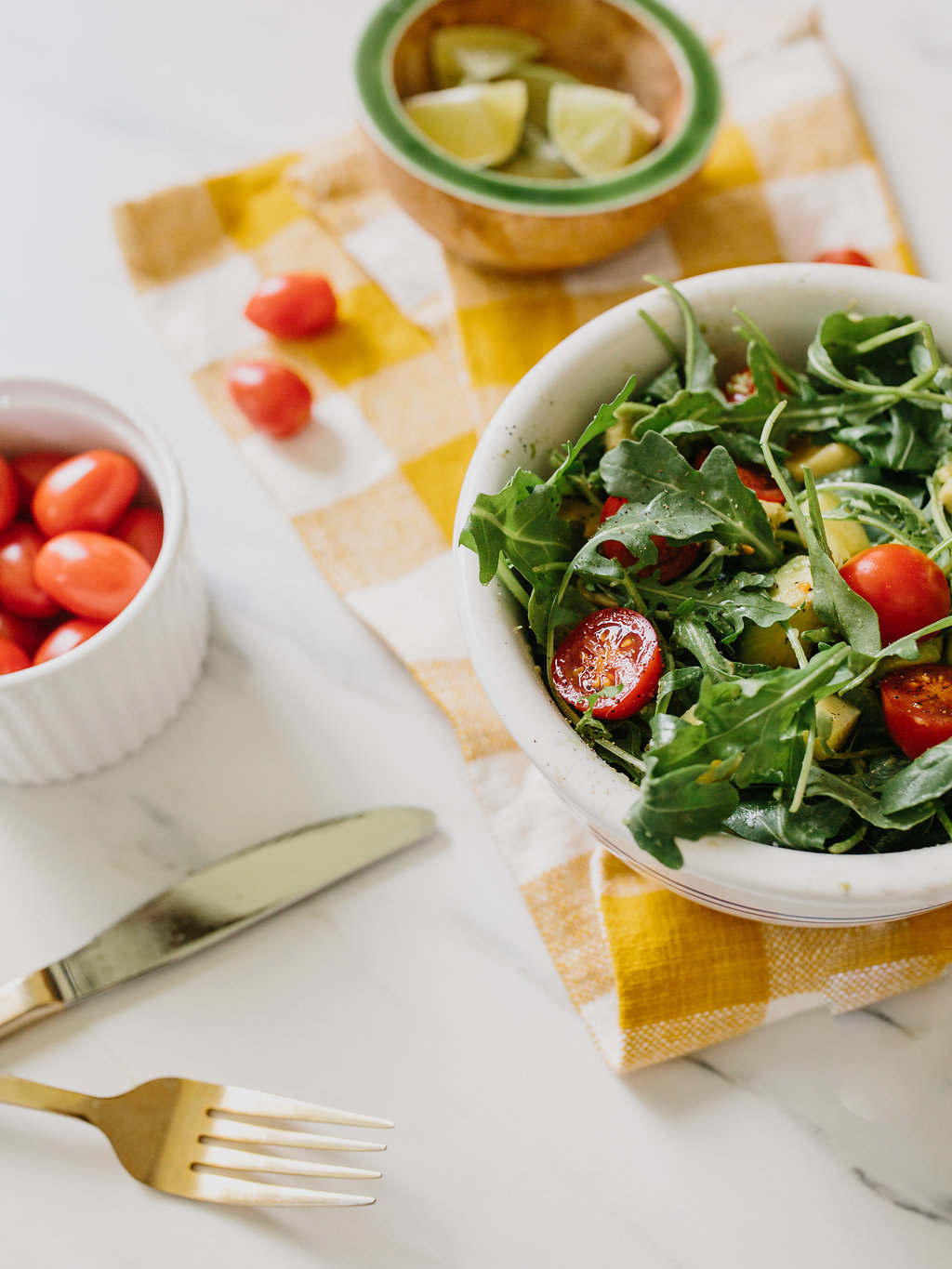 Photography by Katie Jameson
(see all of our lunch recipes here!)