12/17/2018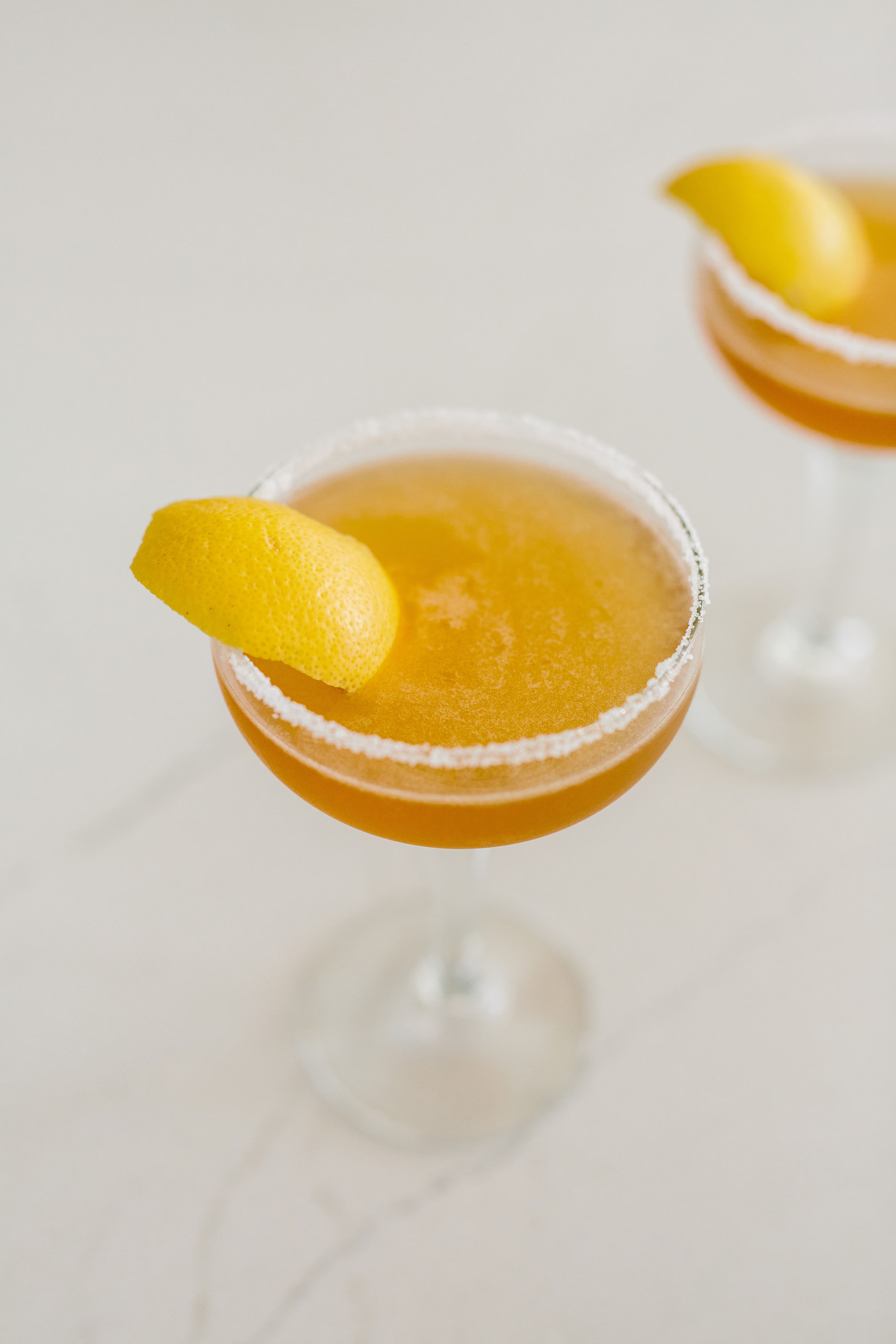 On a weekly basis I find myself mentally remarking on how interesting it is that the simplest things are often times also the best. If you find yourself on this site often, I'm sure you're not surprised. But it's true isn't, it? We hosted a small dinner party at our place on Friday evening and while contemplating cocktail recipes for the evening I decided to go the sugared cranberry margarita or even the blackberry thyme sparkler for something less complicated.
Enter this Sidecar Cocktail Recipe. It has exactly three ingredients if you don't count the sugar on the rim and, you know what? It doesn't need any more. It's perfectly simple and simply perfect.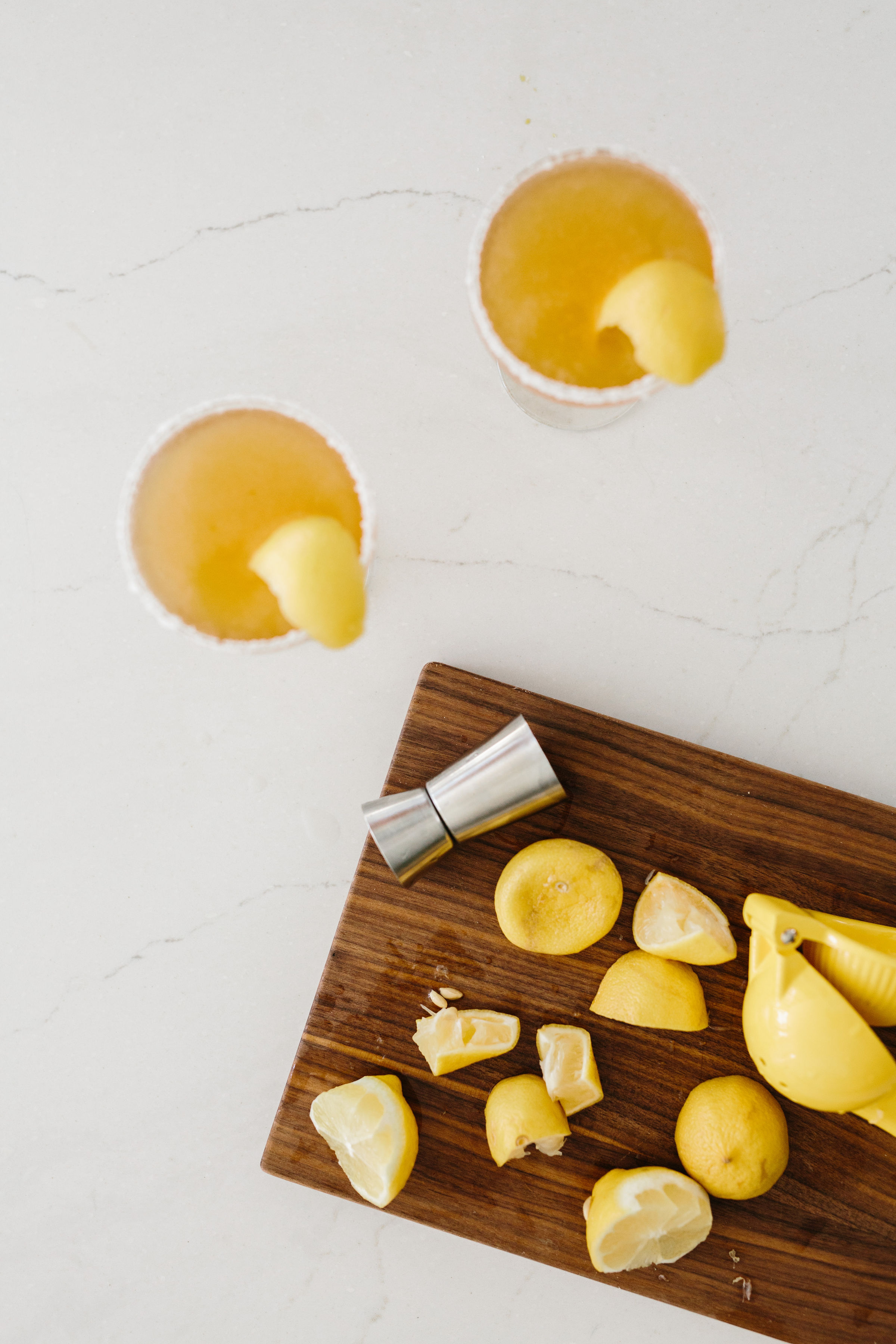 It's not new either. The origins for this Sidecar Cocktail Recipe date back to the 1920s, although different publications tout different ratios of the ingredients. Keeping reading for our Sidecar recipe, but first a sidebar on the sidecar: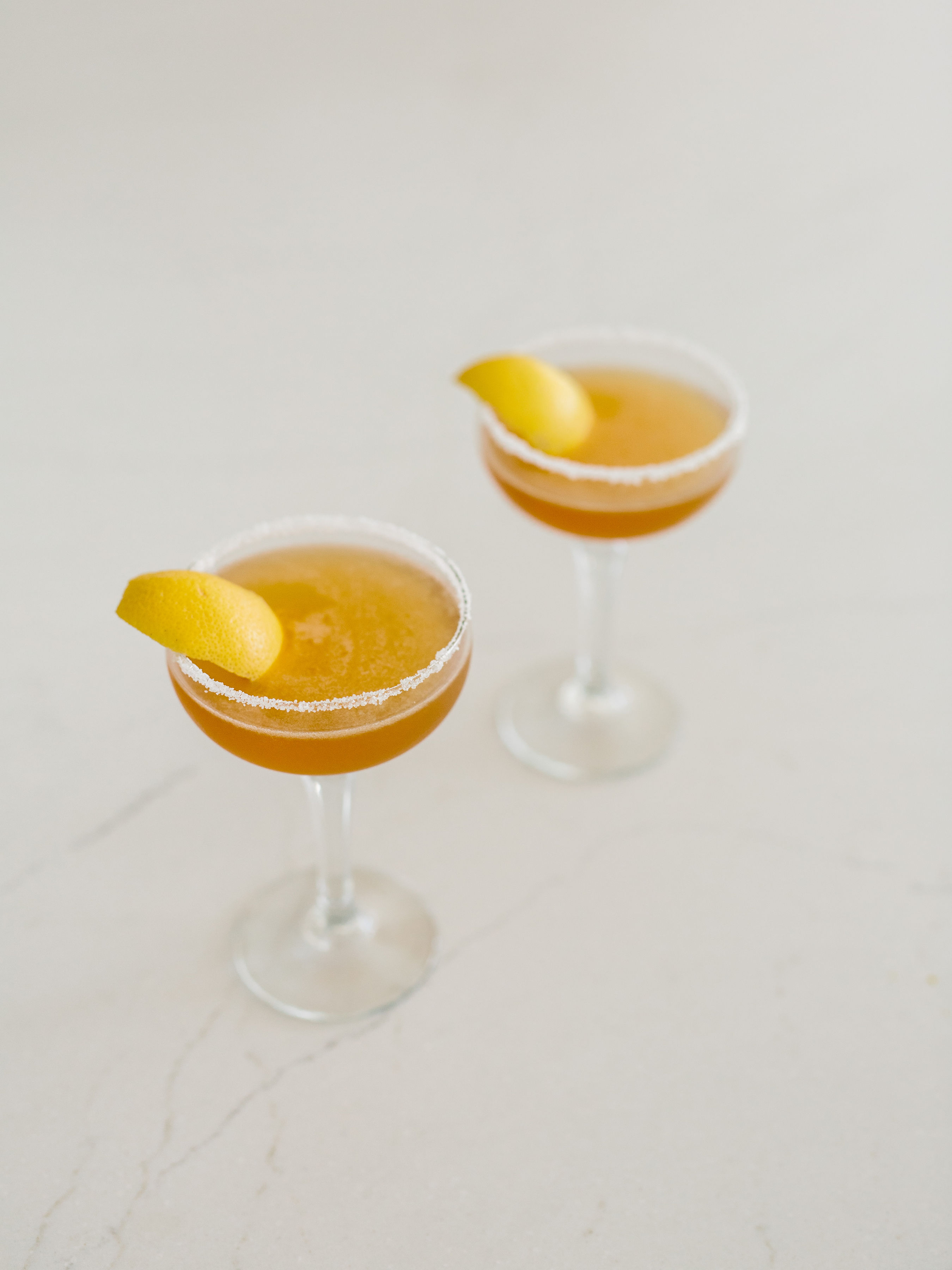 You know that annual Palm Springs trip we've been taking with friends since our mid-twenties? Well, one year Aaron and I were both working and weren't able to leave town until 4 or 5ish on a Friday and ended up in the worst traffic. I want to say the two hour drive took close to 4.5 hours that night. We were delirious from sitting in the traffic when a motorcycle with a sidecar came zooming by squeezing in between the steady rows of traffic and brake lights and we about lost our minds laughing. We thought it was hysterical that he was doing that with a sidecar in tow. I'm sure it's one of those 'had to be there moments', but I a sidecar (motorized or in cocktail form) will always bring a smile to my face.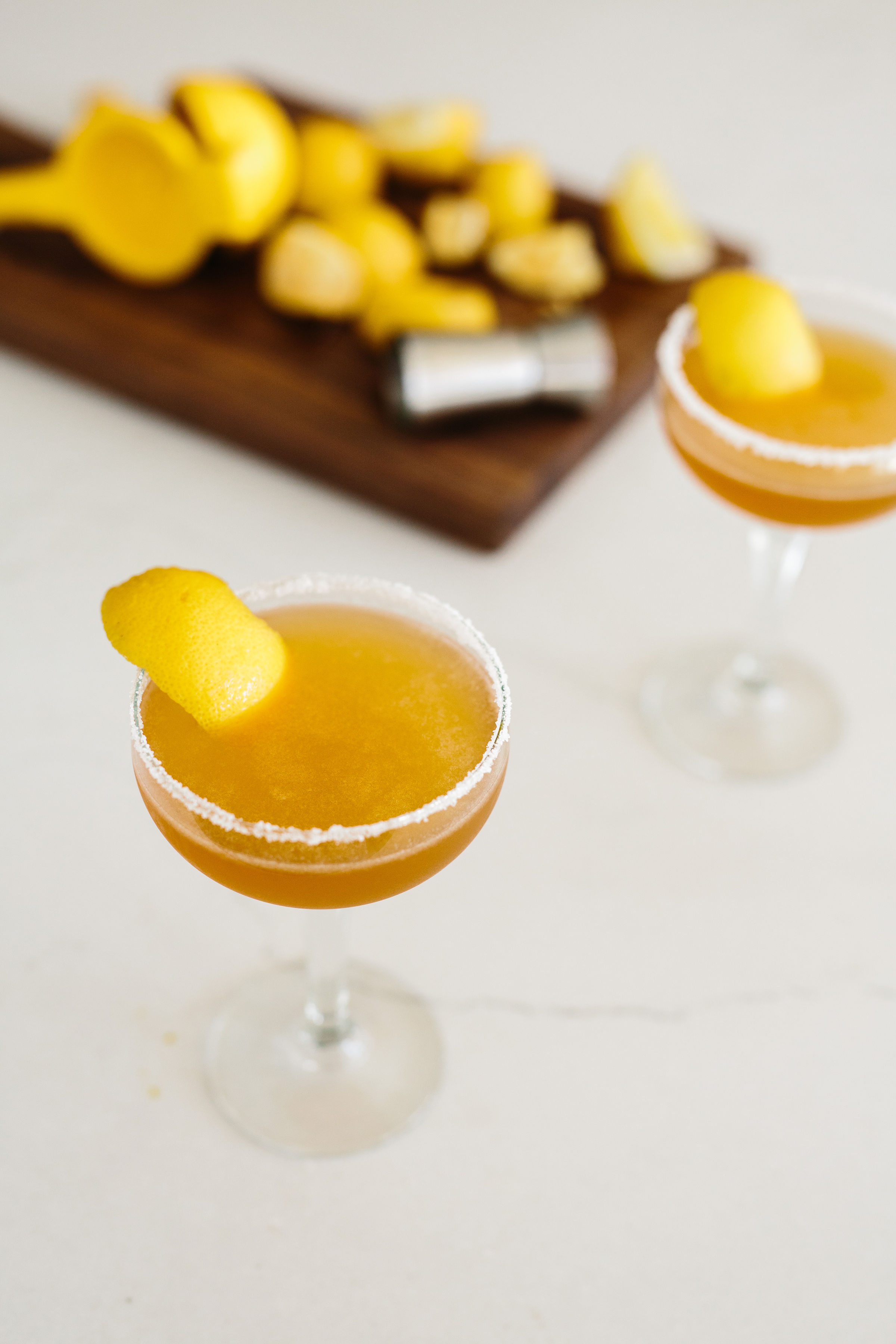 Sidecar Cocktail Recipe:
Print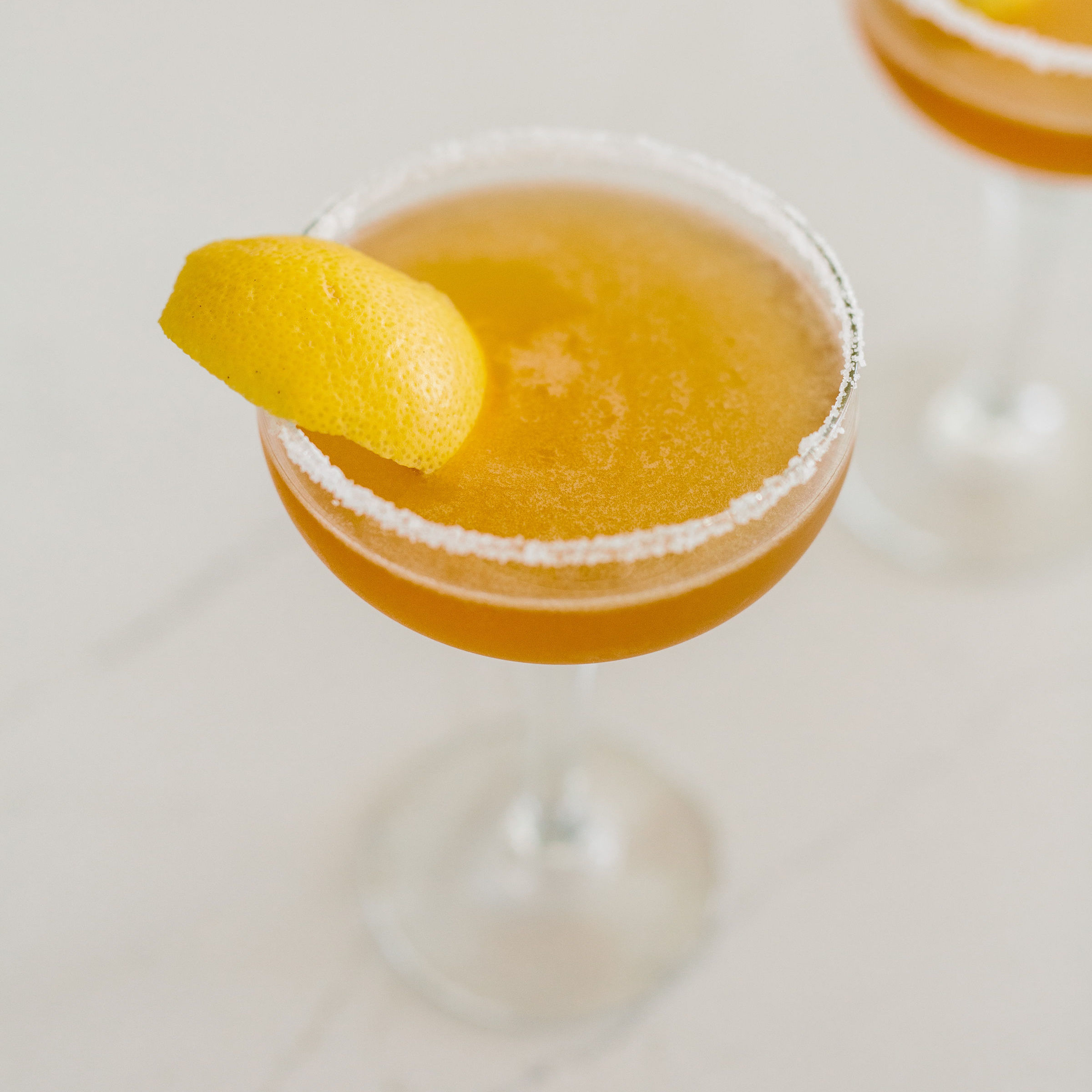 Cocktail Hour || Sidecar Cocktail Recipe
---
Description
this recipe makes two cocktails
---
Scale
Ingredients
Superfine Sugar (for serving)

2

lemons (you'll need 2 ounces of fresh lemon juice as well as the peel for garnish)

4 ounce

s Cognac (or other type of brandy)

2 ounce

s orange liqueur (I really like the Patrón Citrónge)
---
Instructions
Begin by peeling a large section of each of the lemon rind sand placing it aside for garnish.
Next, cut each of the lemons into halves.
Place sugar on a small plate. Moisten half of rim of a coupe glass with a little of the lemon juice and dip each glass into the sugar; shake off the excess and set aside.
Combine cognac, orange liqueur, and 2 ounces of fresh squeezed lemon juice in a cocktail shaker. Fill shaker with ice, cover, and shake vigorously until outside of shaker is very cold, about 20 seconds.
Strain cocktail into glass and enjoy immediately.
---
Photography for this Sidecar Cocktail Recipe by Katie Jameson