Today is like the Friday of all Fridays.  All Fridays are good, but this Friday is not just the prelude to a three day weekend, but the Friday that kicks off the most fun and fanciful of all seasons-- summer.  SUMMER!  Around here, summer is for kicking off your shoes, leaving work a little early on a Friday, and spending as much time outdoors with friends as your sunscreen lathered skin can possibly stand.  Enough with the fuss.  I am craving jean shorts, sunnies, and laidback vibes for the next three months which is why I am loving these SKYY Barcraft cocktail-inspired vodkas.  They come in Margarita Lime, Watermelon Fresca, and White Sangria, so we recommend beginning by adding one part SKYY Barcraft with two parts club soda over ice and letting guests do the rest by giving them an array of mixers and garnishes to choose from!  It's kind of fun to see what people will come up with, isn't it?  Let's get shakin'!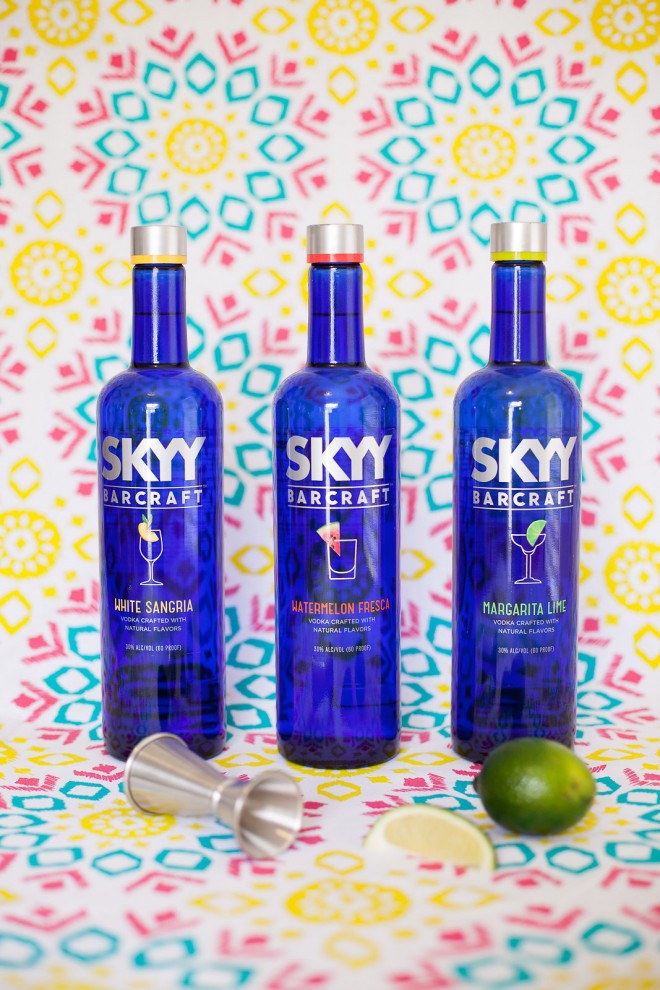 Here's what we chose for our garnishes and mixers: club soda, limes, pineapple, assorted candies, jalapeno slices, candied ginger, a handful of mint, margarita salt, and a mix of berries!
 Happy Memorial Day weekend, friends!
Photography by Stephanie Godfrey
Multi-colored tablecloth available at Target!
This post was sponsored by SKYY Vodka.  All opinions are of course my own.  Thanks for supporting that brands that allow us to keep our doors open and keep making fresh, new content!  Happy Weekend!