Since March is now upon us with all of her madness and spring break travels, it seems as fitting a time as any to start opting for healthier snacks.  With that in mind, we are bringing back our Secret Recipe series starting with one of our favorite snacks from one of our favorite restaurants.  Kale chips anyone?  These aren't just any kale chips.  These kale chips are coated with a house made chile cashew butter and baked to perfection at M Street Kitchen in Santa Monica.  If you haven't visited this spot yet, it's definitely worth the stop!  If you're not local, then you're still in luck-- the executive chef, Lincoln Fuge divulged his secret recipe for this crispy, healthy treat...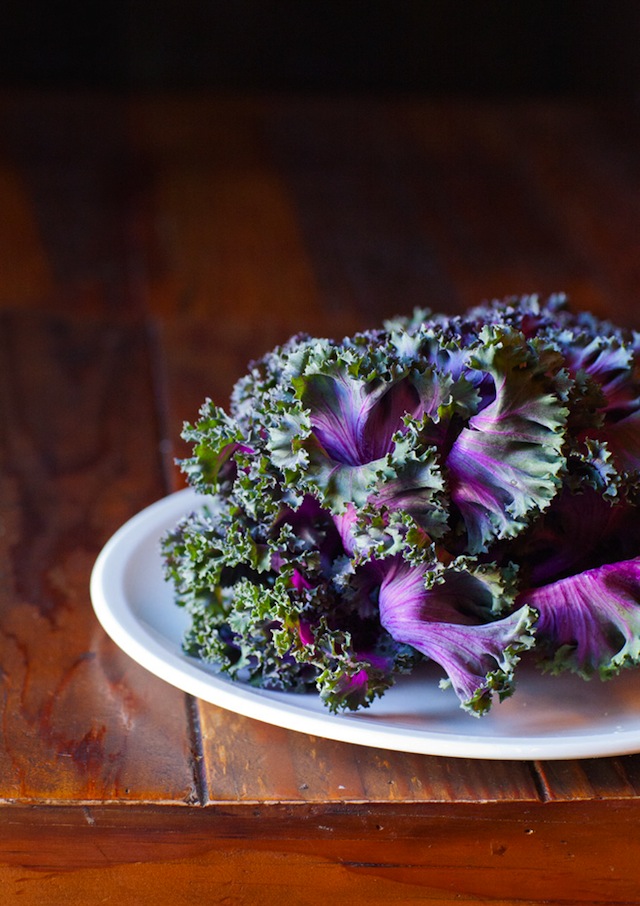 Kale Chips & Cashew Butter
Serves 4-5
Ingredients
4 Purple kale heads
Recipe cashew butter mix (below)
Method
Individually remove the leaves of the purple kale. On the bigger leaves, also remove the stem.
Wash with cold water and dry completely.
Place the cashew butter mix into a large bowl.
Place the kale into the large bowl and coat each of the leaves.
Preheat the oven to 275 F.
Place a cooling rack onto a sheet pan, spray with oil spray.
Lay the coated kale over the cooling rack (do not stack on each other).
Place in oven for 1 hour (or until crisp).
Remove and place in air tight container to store.
Ingredients
5 cups raw cashews
3 ⅓ cups water
1 tablespoon rosemary
1 teaspoon thyme
1 tsp salt
1 pinch chile flakes
  1 zested lemon
Method
Place the cashews and water into a blender, blend until smooth.
In a large bowl, fold the spice mix into the cashew butter until well incorporated.
Remove from bowl and reserve for coating in a small plastic container.
Top via Anthropologie
Photography by Melissa Valladares