We love travelling to new places with our kids, and San Diego sure delivered! San Diego is such a great place to visit, and it's a great destination for families. Find out my top tips for the best places in the city to visit with kids. Great places to stay, eat, and of course, play!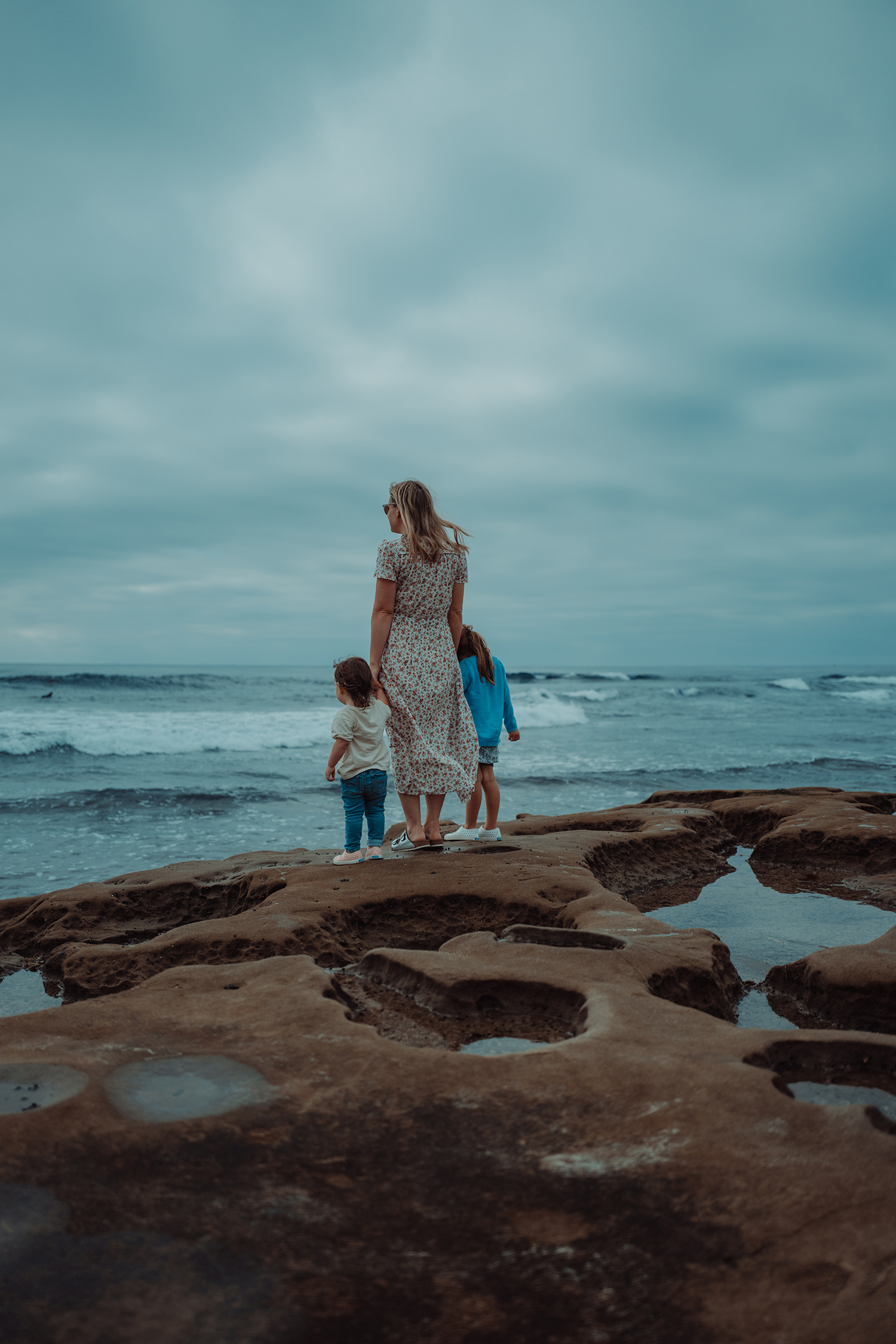 Vacationing with our kids in one of my favorite places with some of our favorite people on one of my favorite holidays was like the trifecta of trips. It was just so good. I would totally recommend San Diego for a trip with kids. There was really endless things to do, the most perfect weather you could ever imagine and really delicious and kid-friendly food options.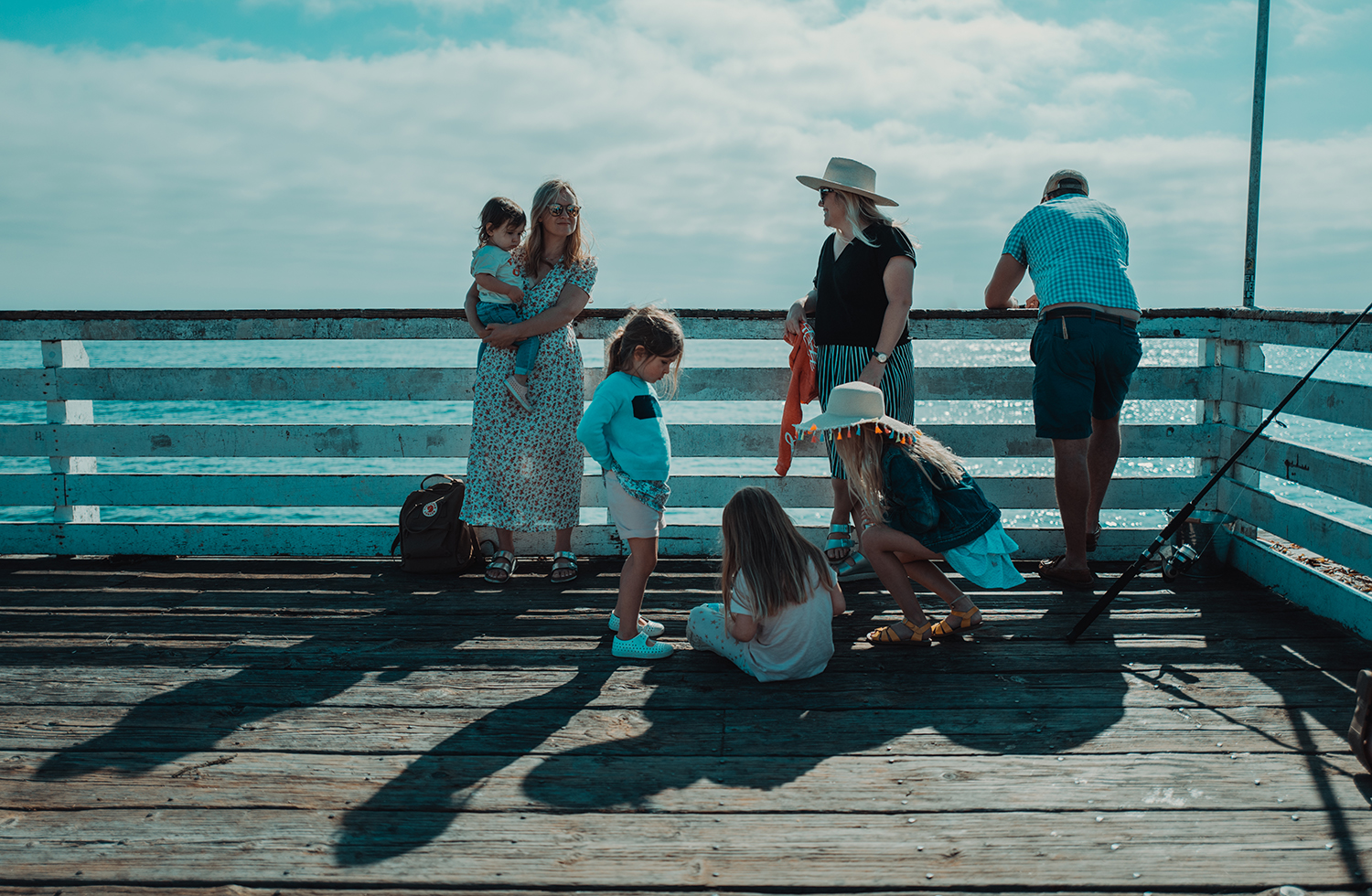 Why did with go to San Diego with kids?
Some of you have asked on Instagram why we chose San Diego and here's the honest answer: I started with finding VRBO homes that I loved that were available for our holiday dates-- which we didn't book until like a month out! Next, of those cities, I looked at the flight options and how long we would have to drive once we landed to get to our destination. I really wanted non-stop flights. That, friends, is how we serendipitously ended up in San Diego for the 4th of July. Keep reading for our full San Diego with Kids Travel Guide below and a quick little video we shot at the house!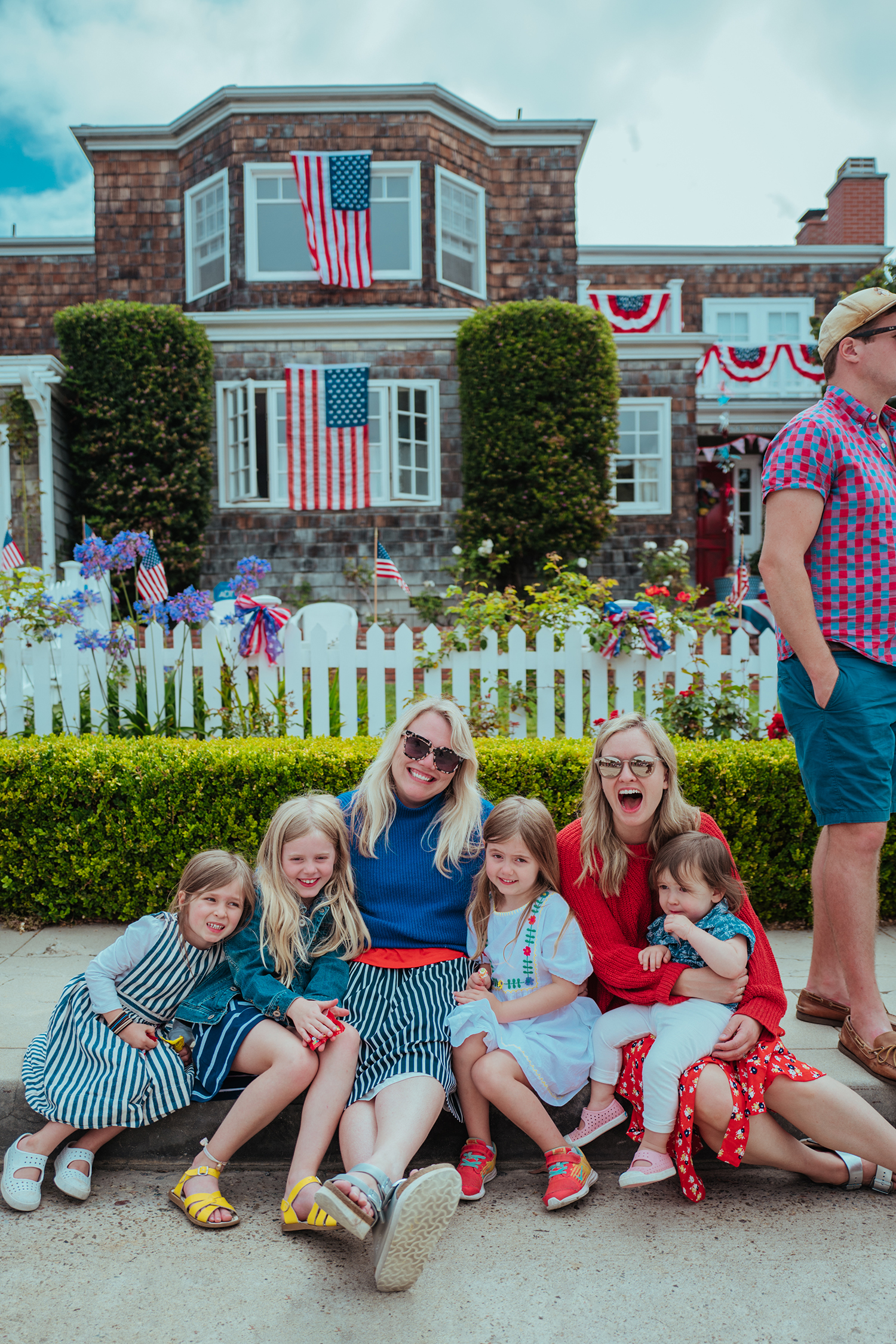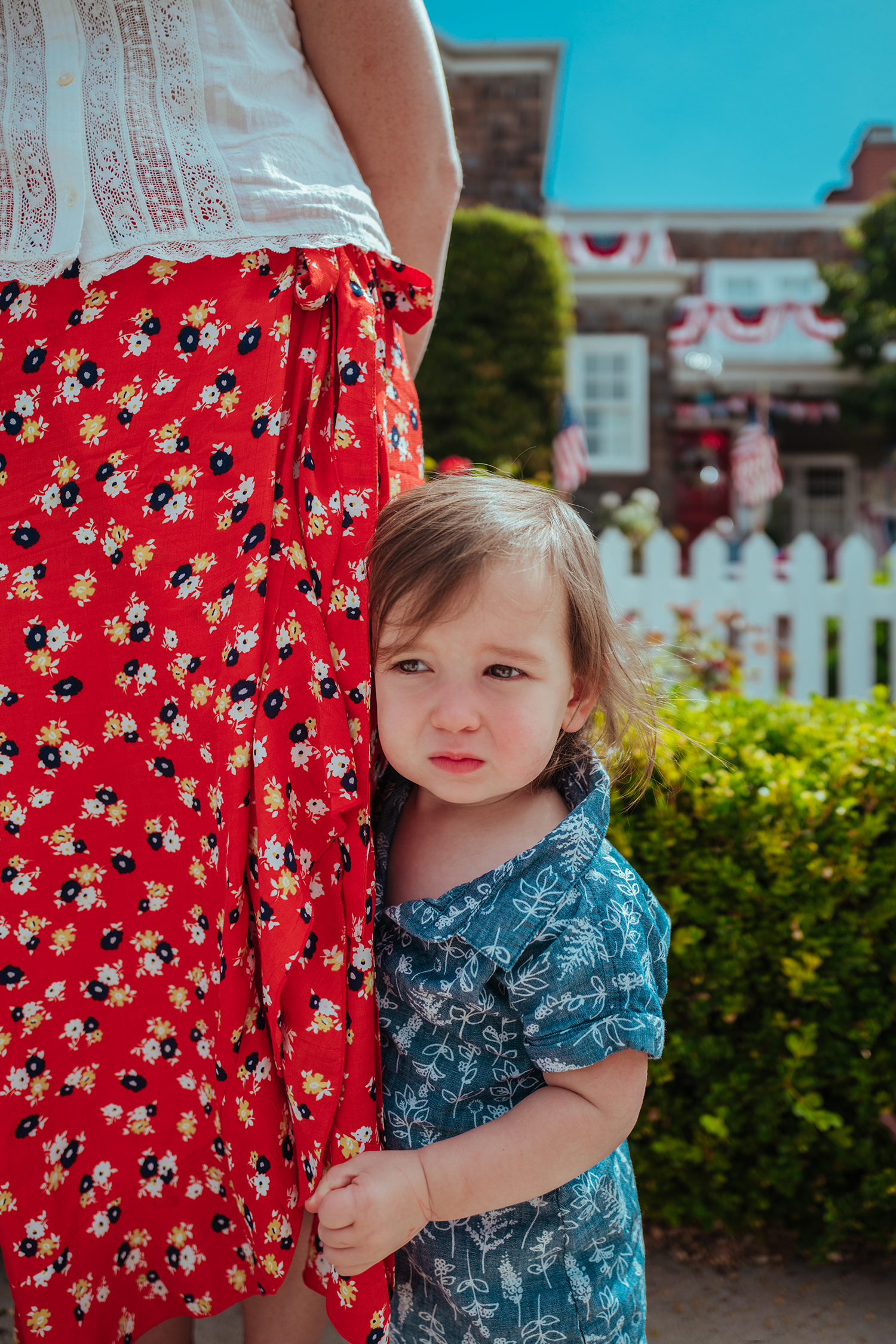 Because we were staying over the holiday weekend, we got to check out the children's parade and festivities in La Jolla and it was so charming! Can you even with this house?!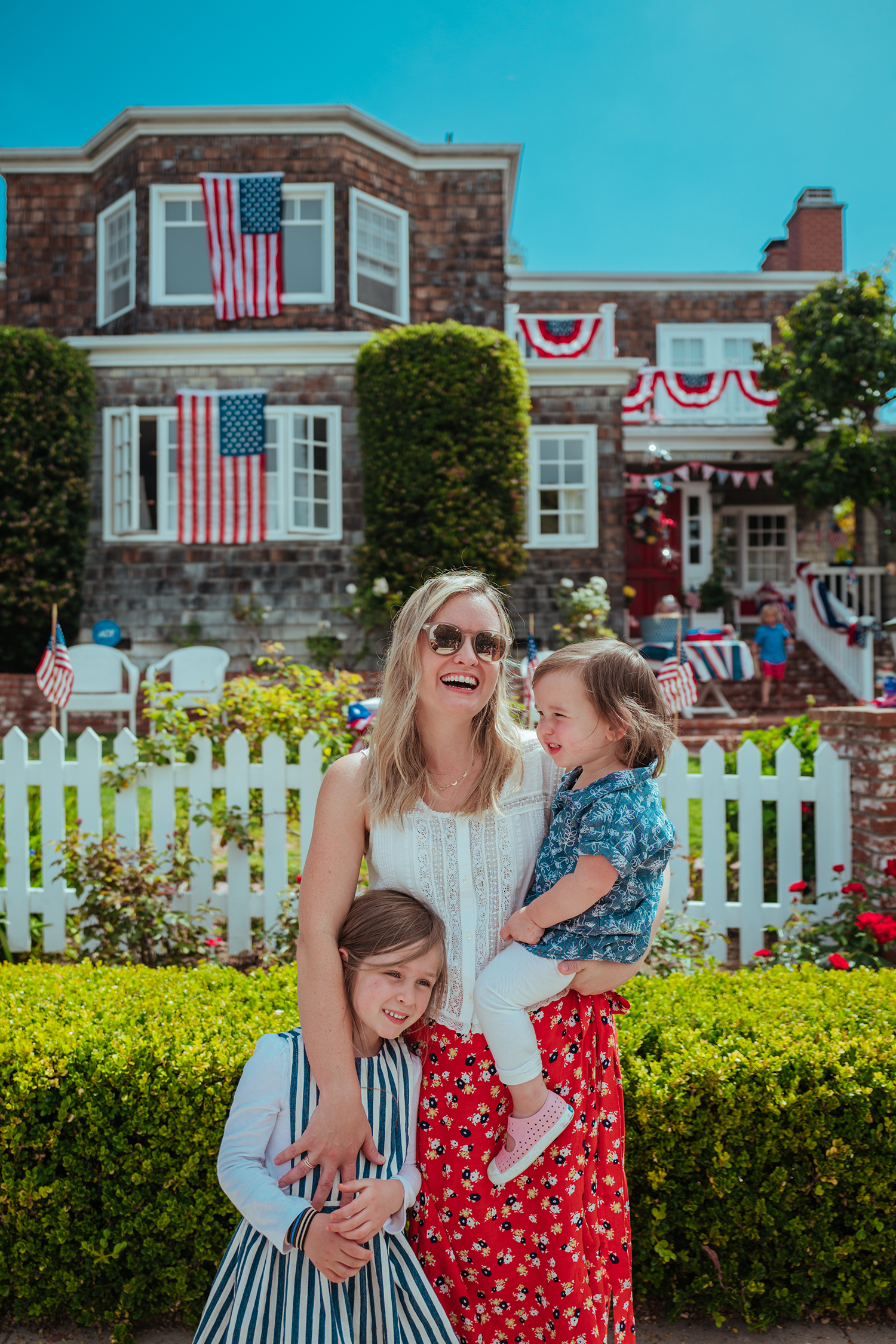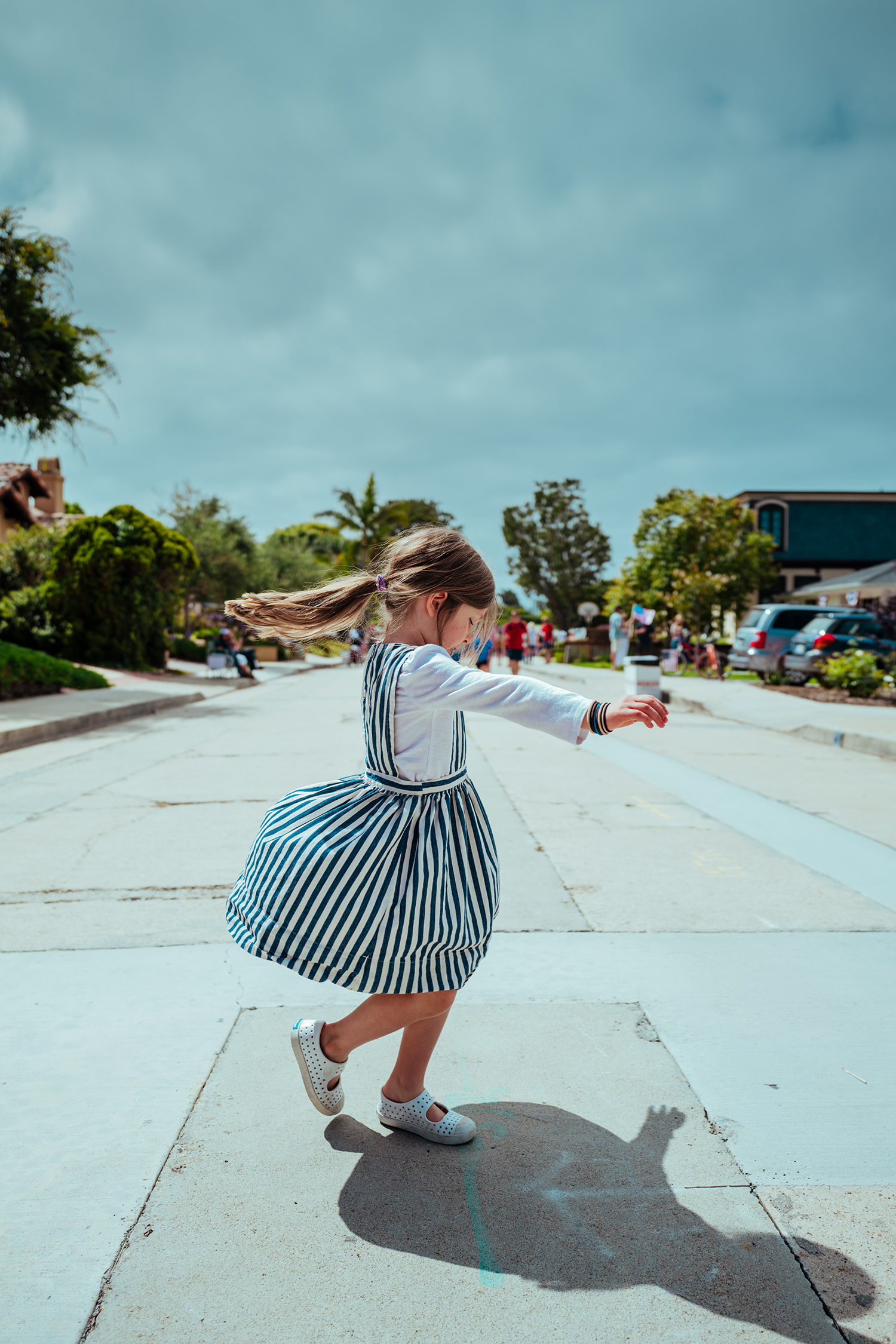 I always say that traveling with kids will be so much easier when they don't need carseats! Until then we always rent a car wherever we go. We test drove this Mazda 5 this trip and loved it! It was really so cozy and included all kinds of cameras that helped you reverse, parallel park, and more. (Also, this is our VRBO we rented for the trip!)

San Diego with Kids: Where to Stay
When we are traveling with our kids, I really prefer staying in a house over a hotel when we have the option. For one, it means that the kids get their own room and we aren't having to tip toe around them at night or in the morning. Secondly, I like the option of having snacks or cooking breakfast or other meals at home. This home also had an insane backyard complete with pool, hot tub, and fire pit. Plus, it had a rooftop that we could watch the fireworks from without having to sit in holiday traffic. It was a dream. This is the home we stayed at. Here are some of the other homes we considered in San Diego and in other cities:
Here's the video we took inside of our VRBO:

San Diego with Kids: Where to Eat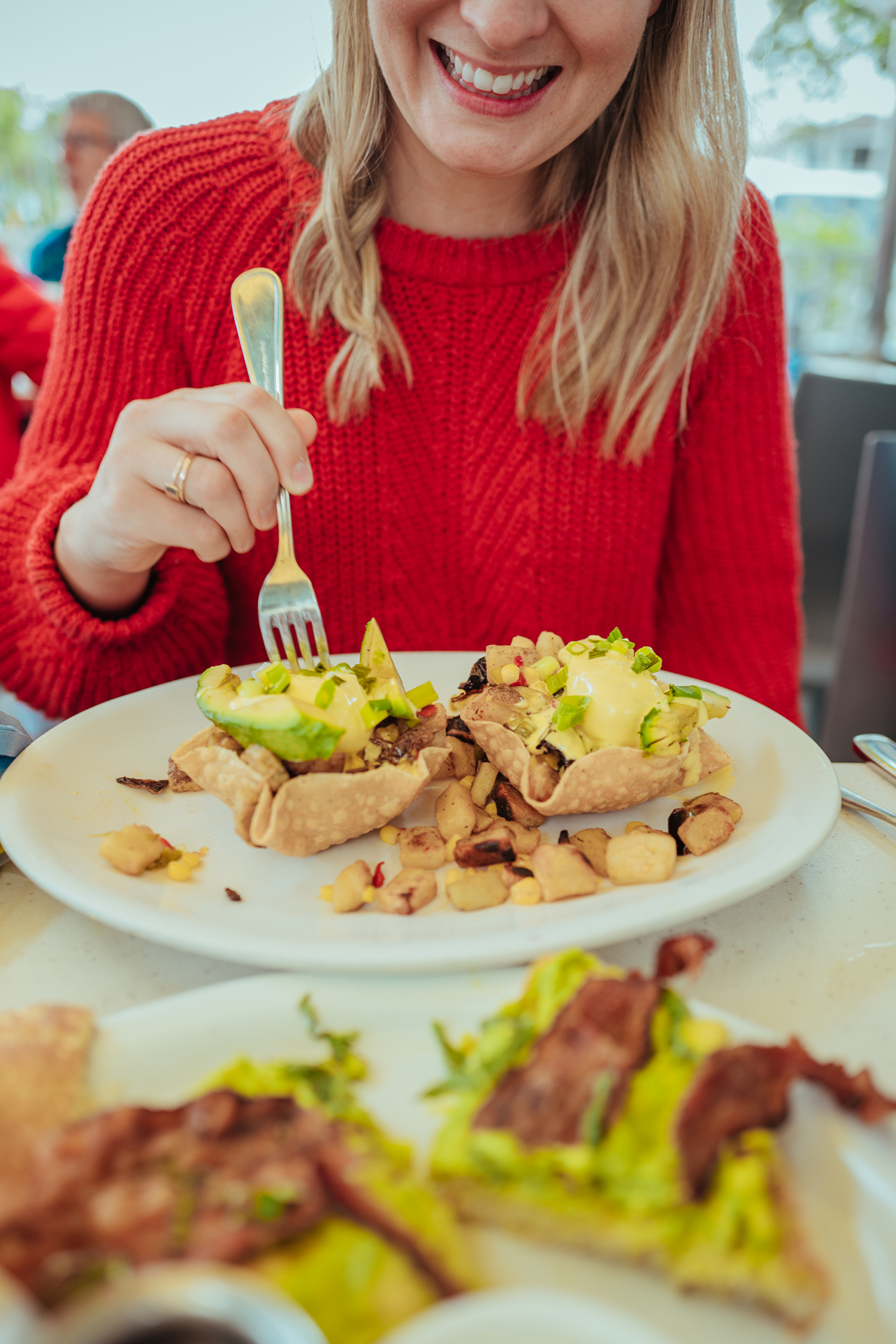 There were no shortage of amazing restaurants to dine at, only a shortage of time to enjoy them all! We went straight to Buona Forchetta from the airport and the pizza there did not disappoint! Some of the best I've ever had. All of the servers were speaking Italian to each other and we sat on this back patio area with plenty of room for the kids to run around and a swing set.
The breakfast winner is a tie between The Cottage and Shorehouse Kitchen. So good! Shorehouse takes the best pancake award and their Eggs Benedict was amazing. However, the Chicken Sausage Hash that I had at The Cottage was hard to beat.
One day after the beach we went straight to The Crack Shack for sustenance and it was just what we needed. The food was so good, ambiance was relaxed and it was mostly covered, but outdoors so we could make the most of the wonderful weather. (Again, plenty of space for kids here!)
Here are some other spots I would recommend when planning your trip:
The Farmer and the Seahorse (for their Weekend Brunch Buffet!)
Breakfast Paninis at the Little Italy Farmer's Market (Saturdays from 8a-2p)
Station Tavern (for a super kid-friendly spot for burgers and beer)
Whisknladle (Major YUM!)
Galaxy Taco (Relaxed atmosphere, takes reservations, good for kids!)
Coffee + Snacks:
Beer:
(This list was sent to me from Mary-Kevin of Daydream Society. Neither Aaron and I are beer drinkers so we can personally attest, but this seemed like a gem of a list and worth passing on!)
Modern Times is a must!
Alesmith has amazing beer. FYI, tasting room isn't as fancy/Insta-worthy as some of the others!
Green Flash is great as well
Stone Brewing in Escondido is incredible and has beautiful gardens, but it's a bit out of the way...they have a scaled-down version at Liberty Station in Point Loma, which is far more central!
Ballast Point is another good one
Culture Brewing in Solana Beach is a good pit stop if you end up going over to that area
Everyone loves Pizza Port as well!
San Diego with Kids: What to Do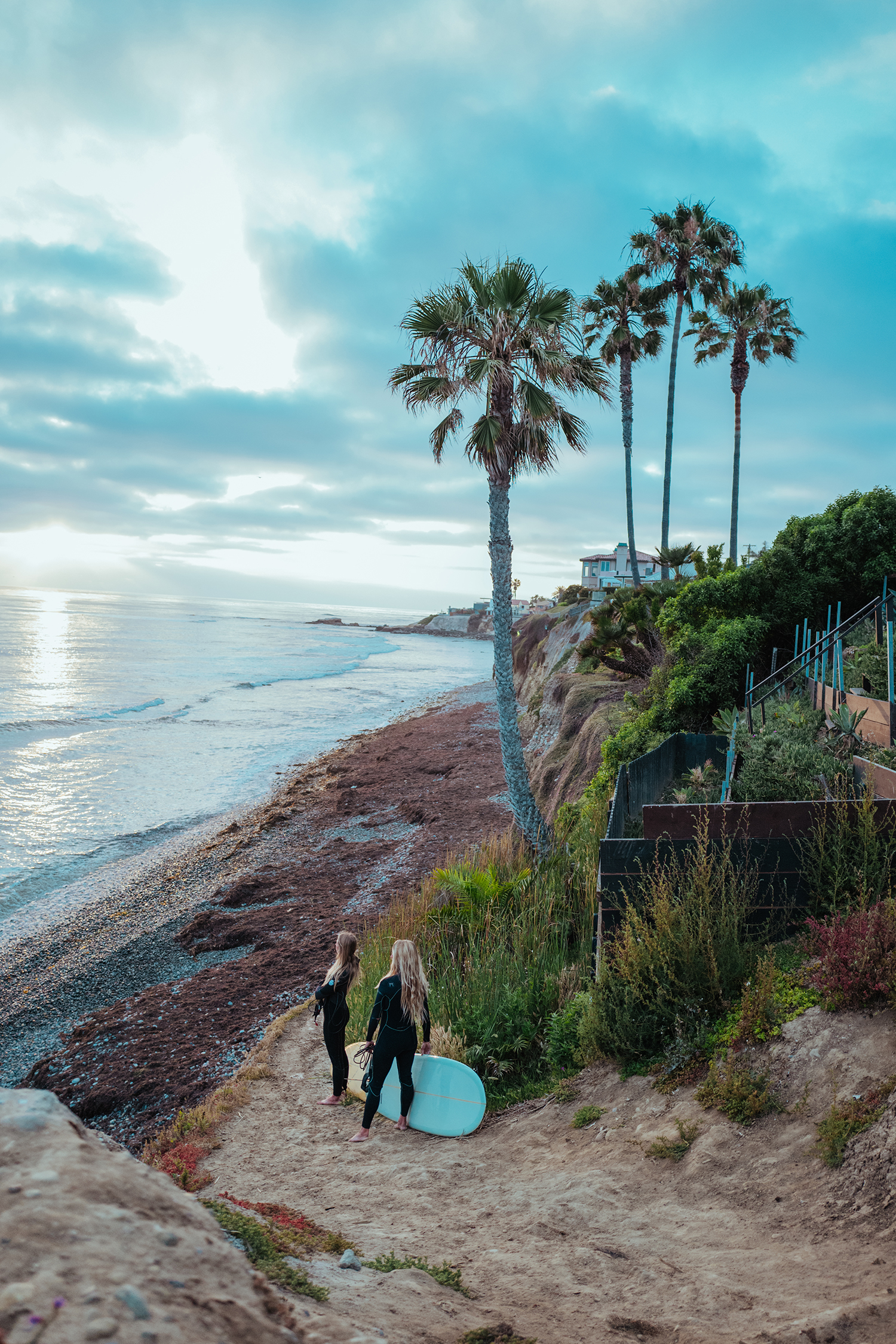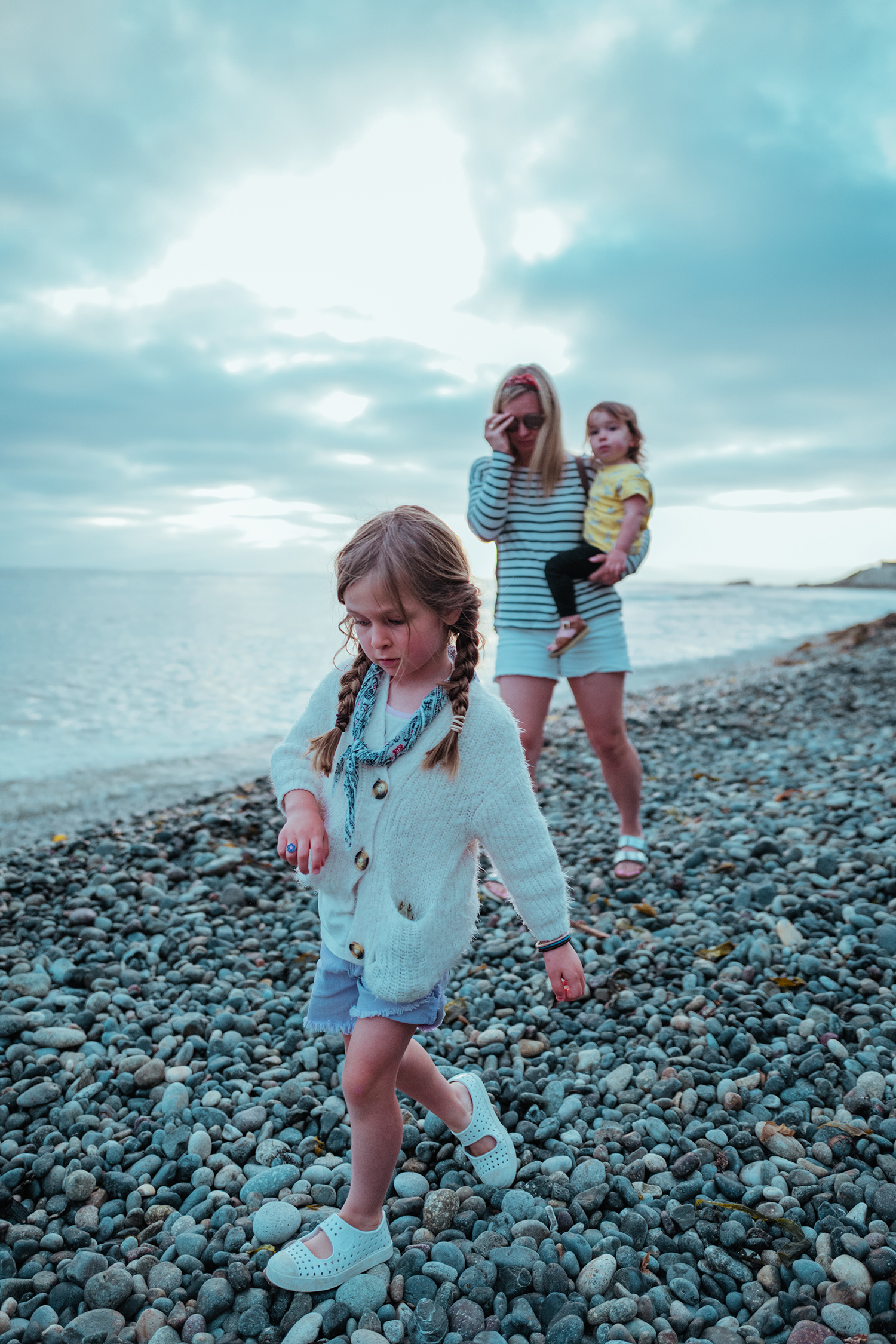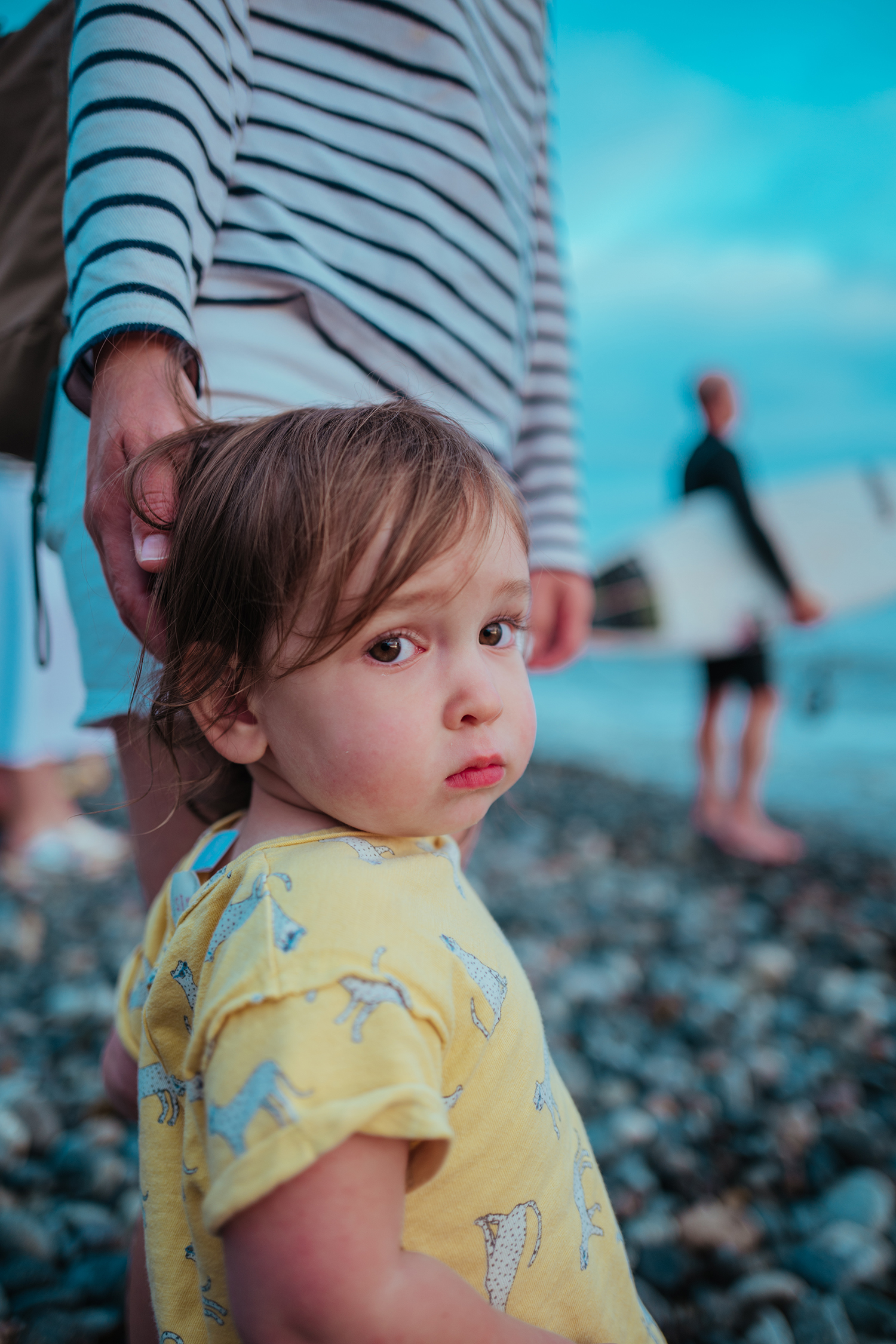 Some of the highlights of our trip included walking around La Jolla Cove and getting to see the seals so close! We spend both days and nights at the beach and all agreed that our favorite were the evenings when we weren't even in swim clothes but got to walk around the beach, search the tide pools for crabs and stick our toes in the ocean.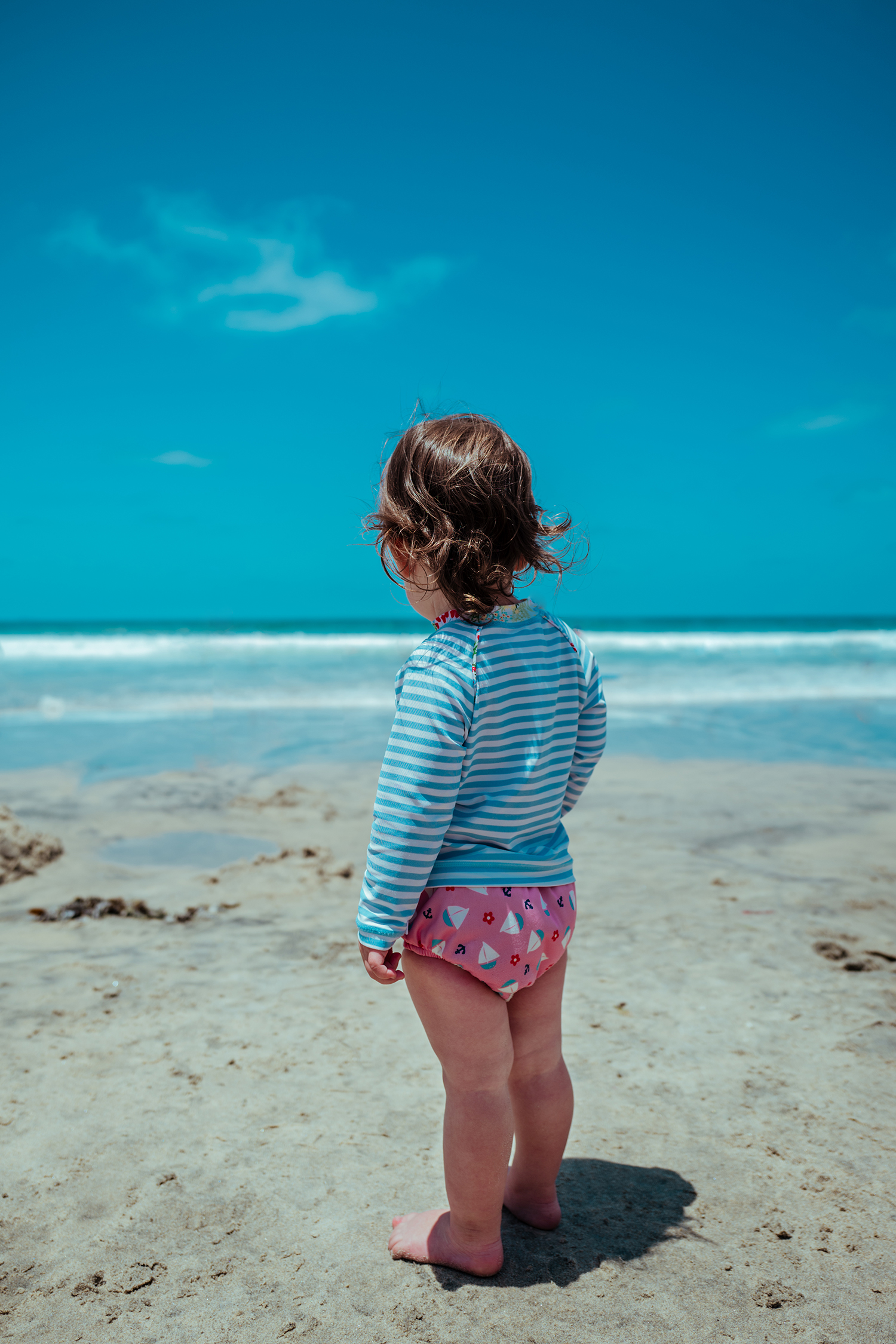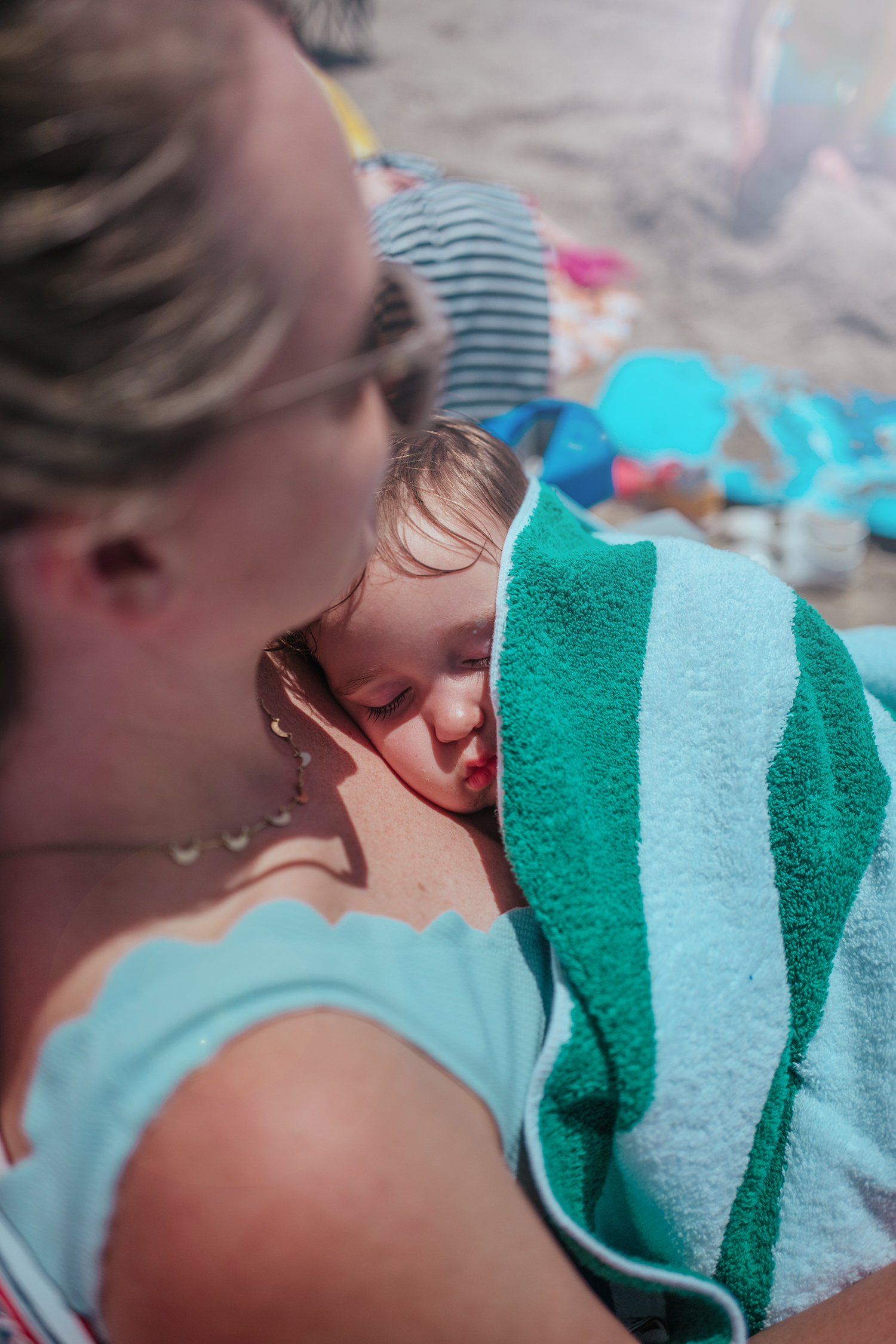 The best store I went into was for sure Pigment—which so many people recommended prior to our trip! I really loved the New Children's Museum. It's really beautiful and has activities for kids of all ages. Both girls loved it!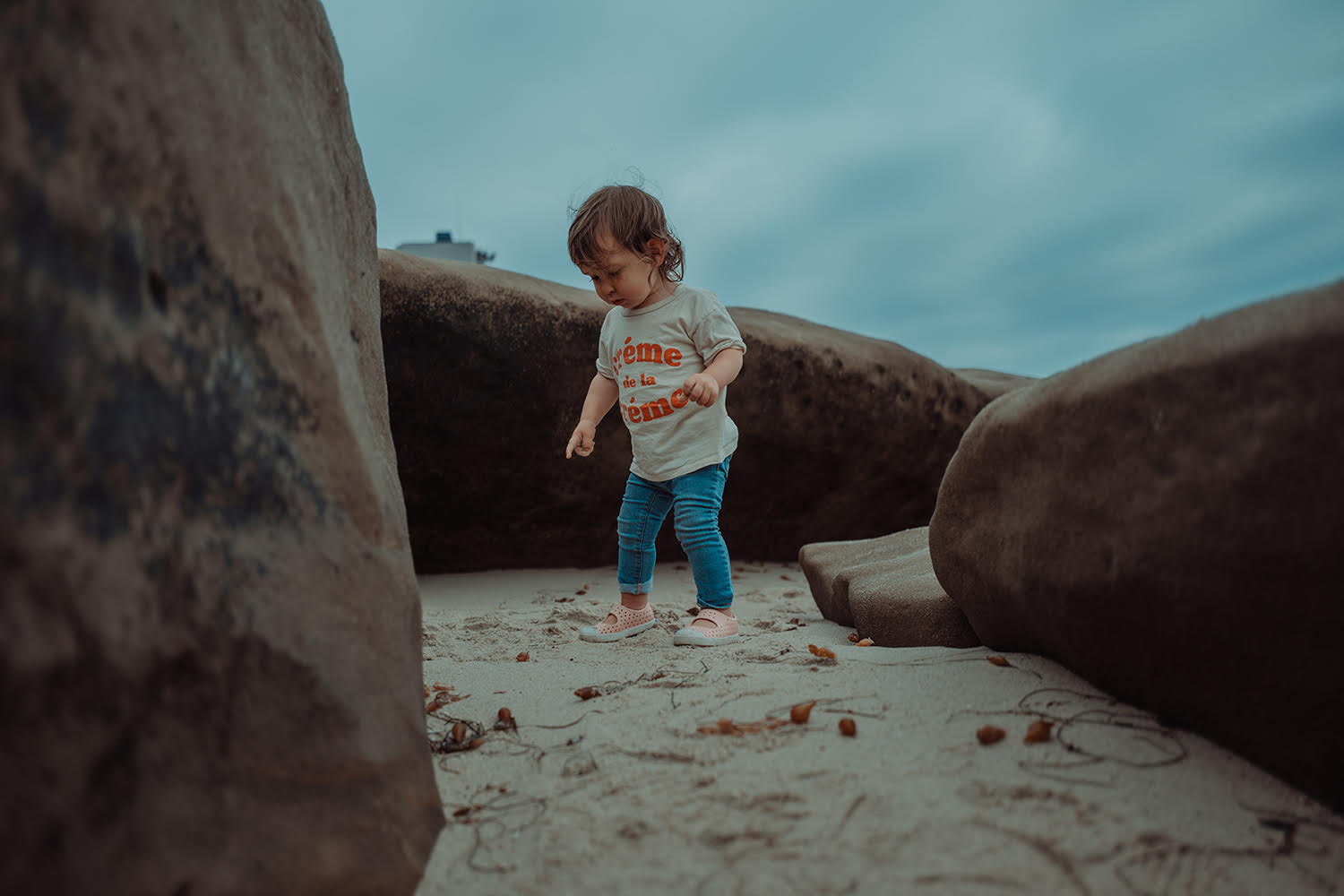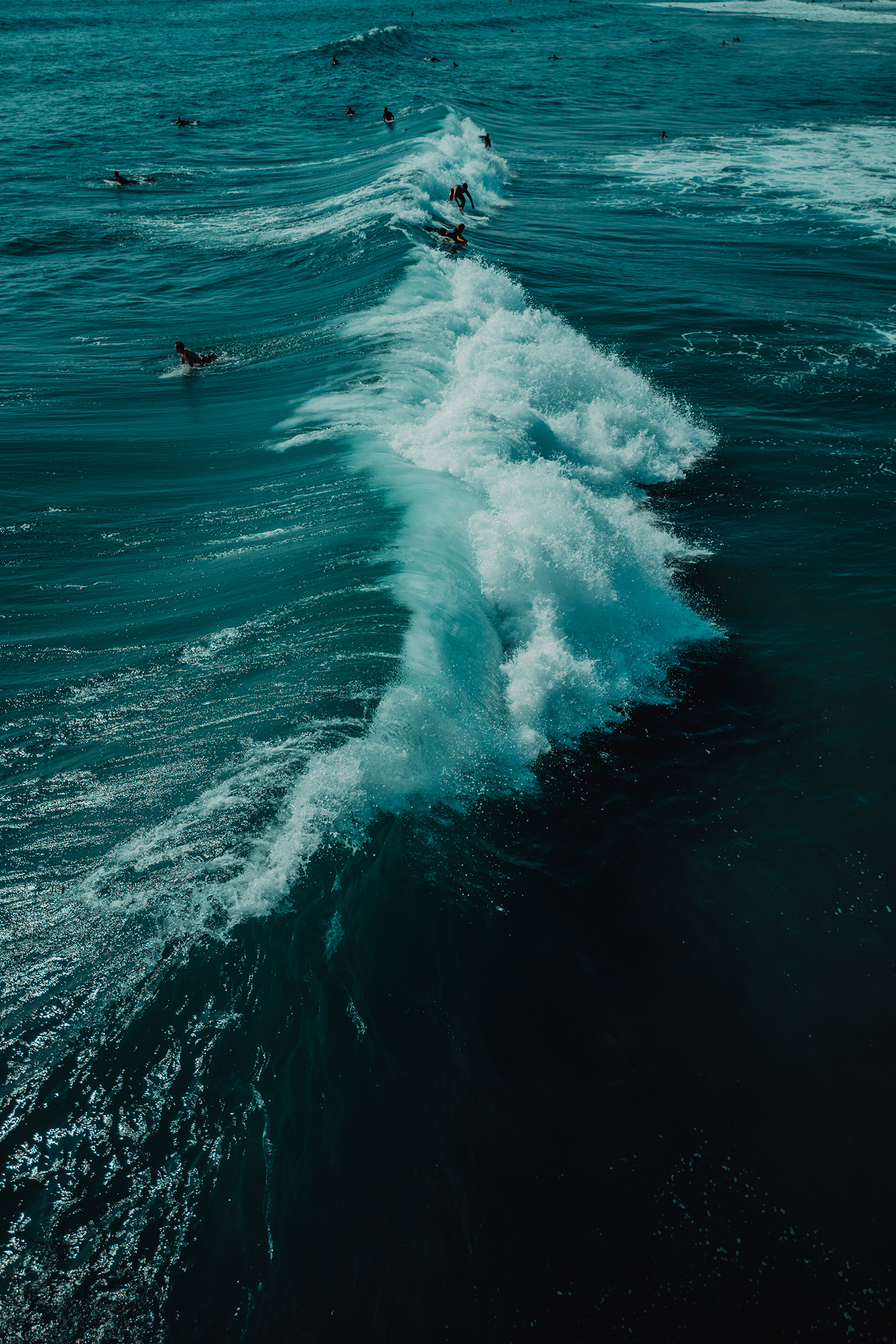 Here's a full list of things to do in San Diego:
Shop Pigment at Liberty Station
Play at Kellogg Park
Beach at La Jolla Shores, Scripps Beach or Moonlight Beach in Encinitas
Hike La Jolla Trail
Rent beach cruisers at Pacific Beach or Mission Beach and bike along the boardwalk
Balboa Park has a myriad of great museums that we didn't have time to visit
The Contemporary Museum was currently closed for renovations while we were there but their collection looks amazing!
The Birch Aquarium in La Jolla is small, but wonderful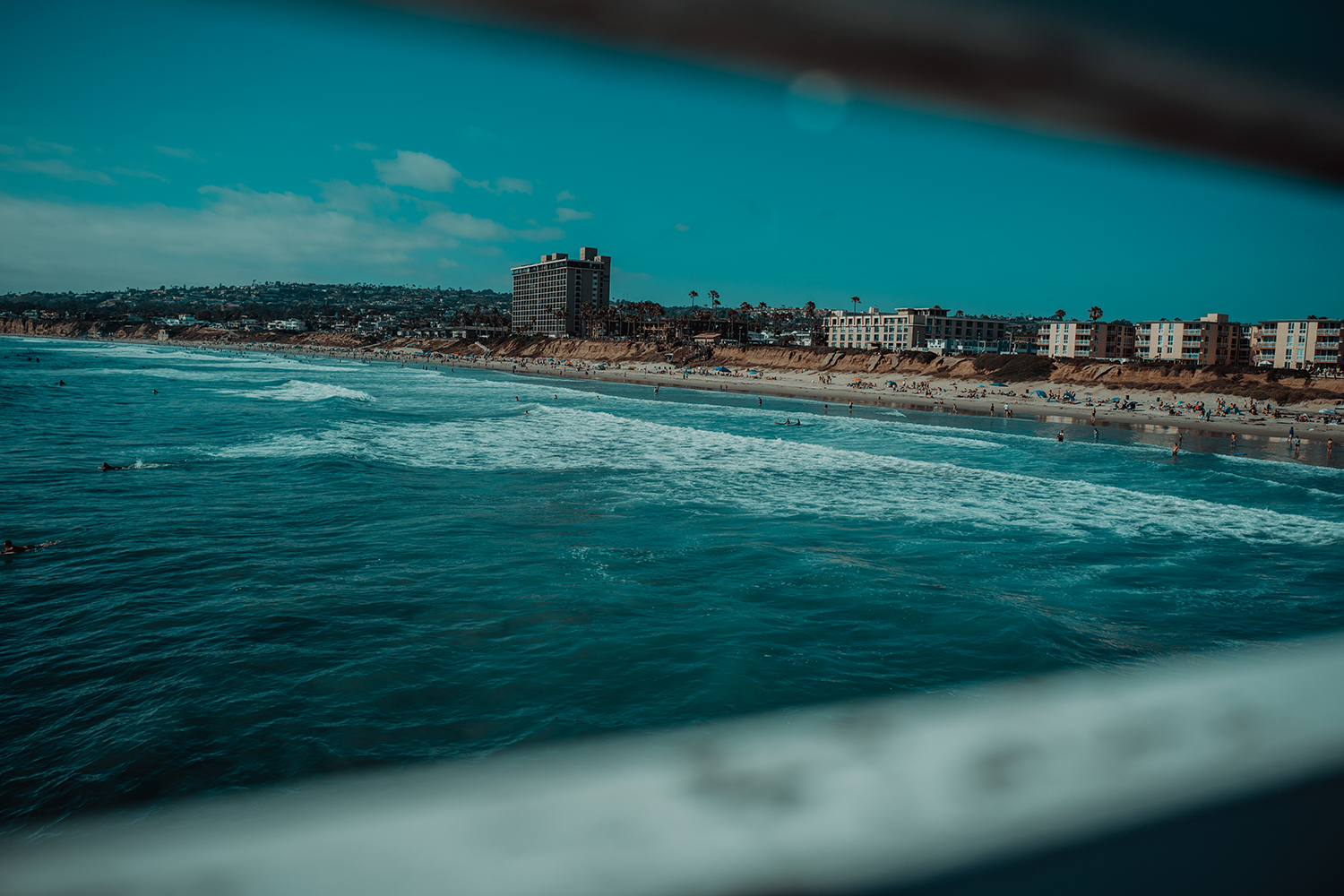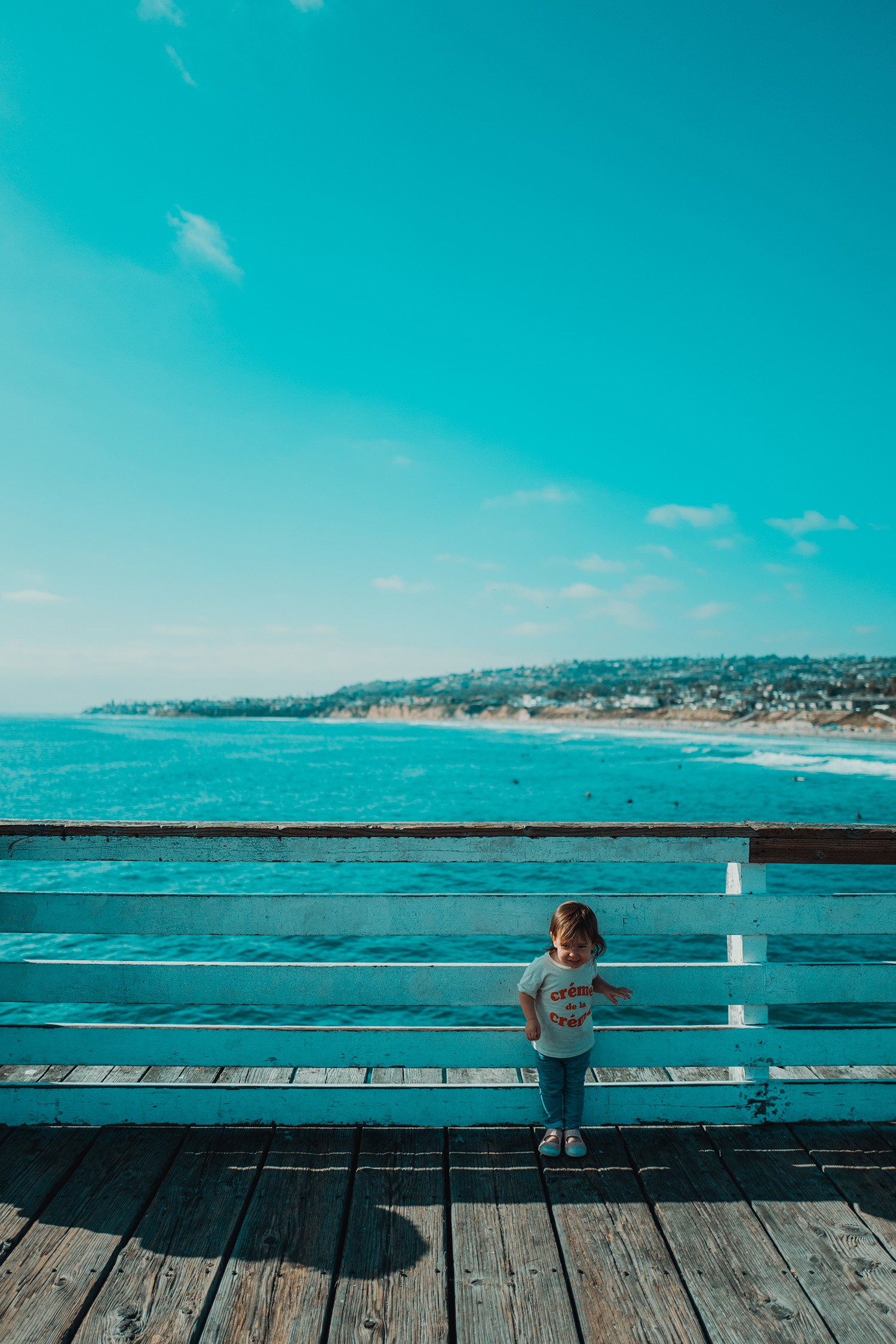 A great family friendly city!
I love that there's so much to do together as a family in San Diego, we had no difficulty getting around, eating or finding places to stay. There's so much on offer to amuse kids and I love discovering new places with them!
Have you visited San Diego recently?
We had such a blast during our vacation, I'd love to hear if you have visited recently and what your top tips are! Any fun things to do in San Diego with kids that we missed?! Do share below!
Photography by Aaron Pinkston