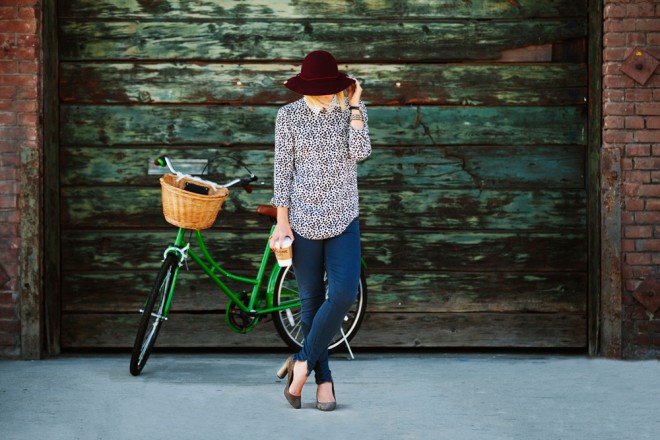 There is something about the notion of fall that begs for an update.  If spring is for cleaning, then fall is for fresh starts, new trends and redefining personal style.  We are partnering with Coach over the next few weeks to discover what the well-heeled set already know: When it comes to shoes, hand craftsmanship combined with luxurious materials in the season's chicest trends is an unbeatable combination.  When my eye first caught this fresh take on a classic pump, it was love at first sight.  My first thought was that it was the heel you could wear anywhere, with anything.  To test this theory, I decided to take them for an early evening bike ride around the city.  Is there any hour better than golden hour?
While ever so chic and stylish, the barrel shape of these Ophelia heels isn't just on trend, but overtly practical.  Besides the fact that they don't get caught up in a bike peddle or sidewalk grate, they're easy to walk in and incredibly comfortable.  Honest.  Fall is the perfect time to begin experimenting with mixed textures.  Soft suede meet embossed leather.  By adding different textural elements in monochrome shades, you add sophistication and depth to a look without overly conspicuous trends.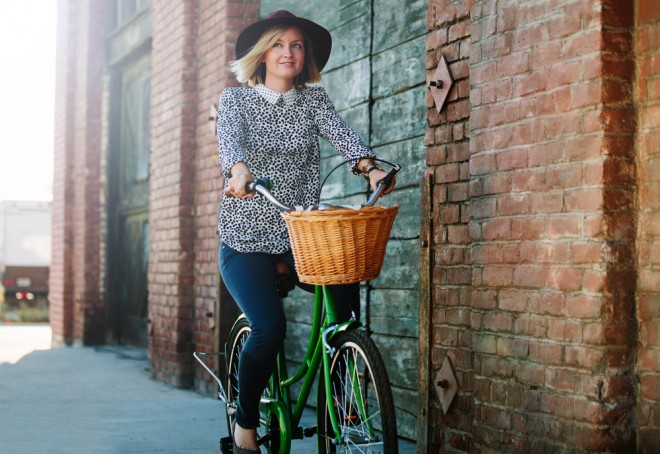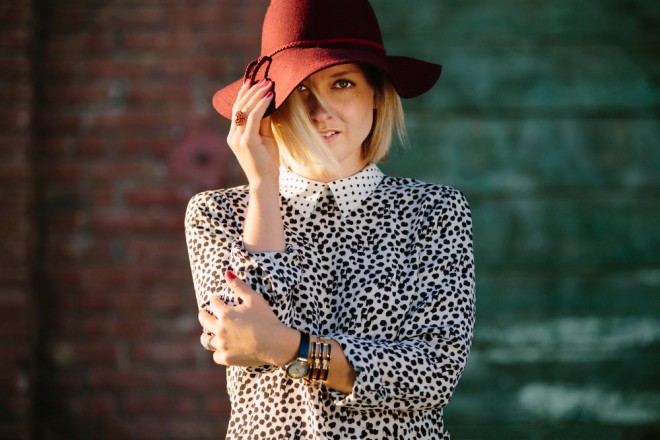 The post test ride consensus? These Ophelia heels are going to be getting a lot of wear this season.
Photography by Aaron Pinkston
**This post was sponsored by Coach.  All opinions are my own.