09/29/2021
Last night we were greeted with a much needed rainstorm. The thunder rolled, the lightning struck and I woke up this morning with an undeniable soup craving. Without a doubt, the next two months will present countless opportunities for cozy meals and all of the fall vibes. Whether you're hunkering down at home in your favorite leisure attire or gathering with friends around the table, cozy soups and stews are so satisfying this time of year. I love recipes like this butternut squash soup that feel totally indulgent and comforting, but are still healthy. The pesto is an extra special burst of unexpected flavor! Keep reading for the full butternut squash soup recipe…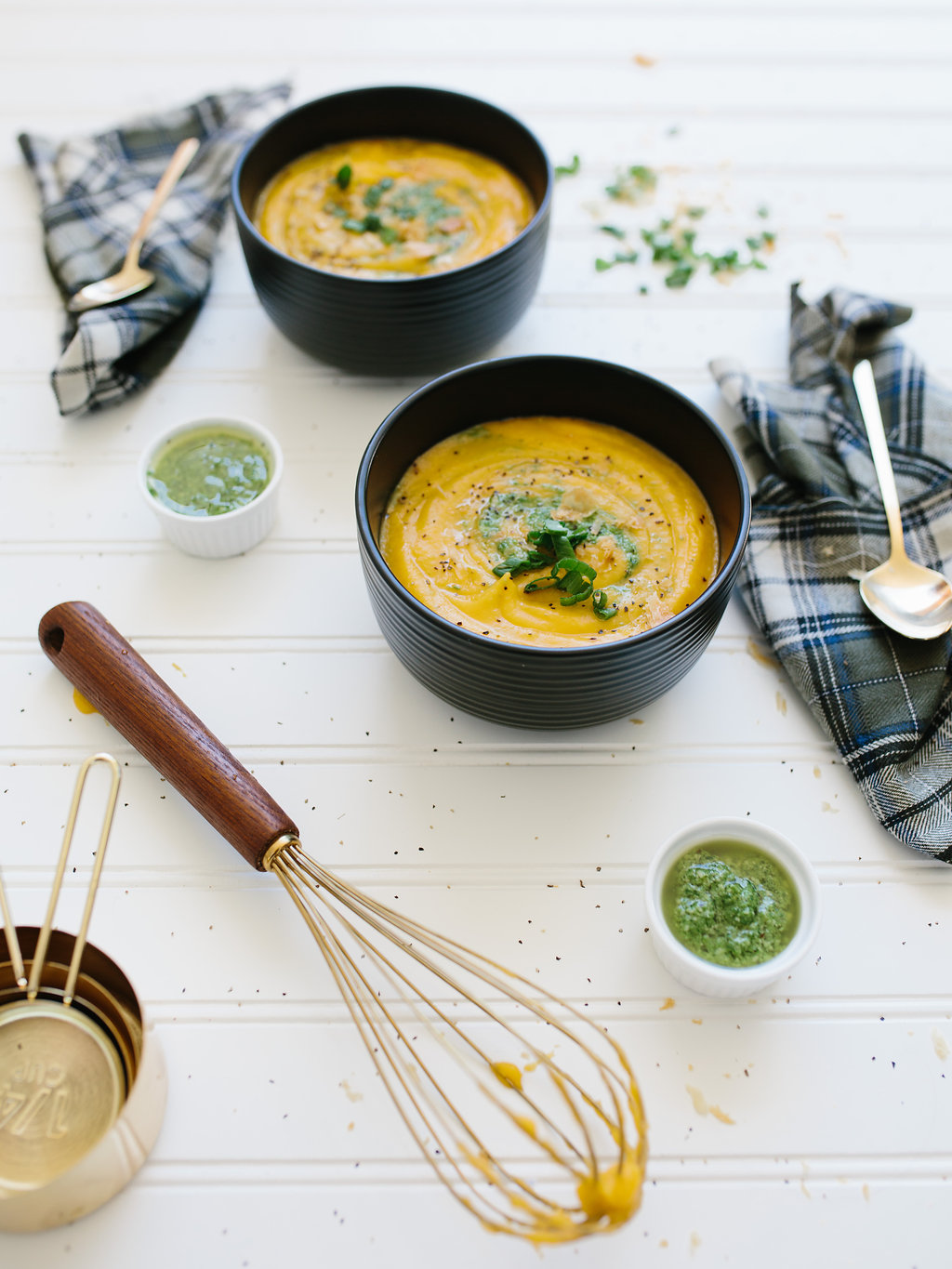 Butternut Squash Soup with Pesto
Ingredients for the Soup:
1 tbsp olive oil
2 Tbsp. butter
1 onion, peeled and chopped
1 clove garlic, crushed
3c. butternut, peeled and sliced
2c. vegetable stock
1 Tbsp. paprika
1 tsp. sea salt
1/2 tsp. pepper
2 Tbsp. chives, washed and roughly chopped
Ingredients for the Pesto:
1 bunch of basil
2 garlic cloves
1/2 cup olive oil
1/4 cup grated parmesan cheese
1/4 cup pine nuts
salt and pepper to taste
Method for the Soup + Pesto:
Heat the oil and butter in a large saucepan, add the onion and garlic and gently sauté until softened, about 5 minutes.
Next, add the squash and stock and stir well. Bring to the boil. Reduce heat and add paprika, salt, and pepper. Simmer for 25 minutes or until the butternut is soft.
While soup is simmering, make your pesto and set aside
Once the butternut squash has softened, blend the soup with a hand-held blender or in a food processor.
Season to taste, serve in four bowls and top with a spoonful of pesto and a sprinkle of chives.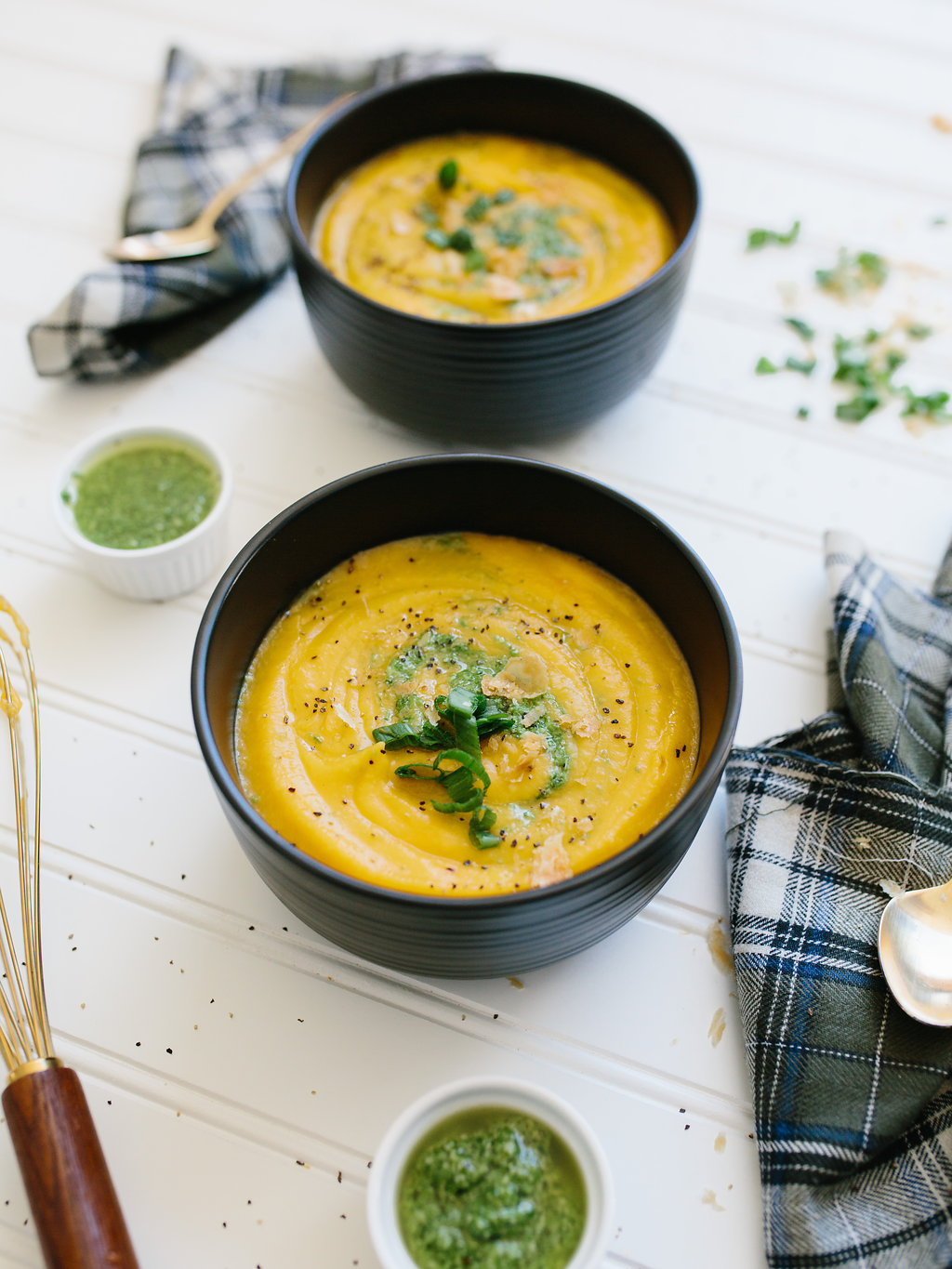 Photos by Katie Jameson