With just a week until Memorial Day weekend and the unofficial start to summer and travel season, it seemed like a good time to dive into the idea of taking a family vacation.  We took Parker to Hawaii just before she turned two and it was THE BEST DECISION WE EVER MADE!  I was actually so surprised how relaxing and fun it actually was, even with a toddler in tow.  Those memories are so irreplaceable!  So without further ado, below are 8 tips for taking a family vacation and be sure to check out the other posts from Design for Mankind || Natalie Borton || A Daily Something || The Fresh Exchange || Apartment 34
1. Choose the right destination.
For us that has meant some place where it's easy to rent a car and drive or some place where you can settle in and stay in on place.  For example, Hawaii with Parker was a total dream! We spent 75% of our time at the resort, right on the beach with plenty of great, fresh food options and Parker's hotel crib just a short walk away when nap time beckoned. (Although, I think she slept on pool chaises half of the time!)  We also drove around the island for hiking or other beaches, but both options were incredibly convenient and easy.  On the contrary, when Aaron and I were in Stockholm we both agreed that it wasn't a city we would have wanted to do with Parker in tow.  She's at an age where she wouldn't have enjoyed or appreciated the architecture or museums and it would have been a pain going up and down into subways all the time.  A family trip to Europe is definitely on the books for the future, but I think (for us at least) it will be more enjoyable when the kids are older or in less of a busy city setting. (My dream trip is to spend a month in the Italian countryside one summer as a family!)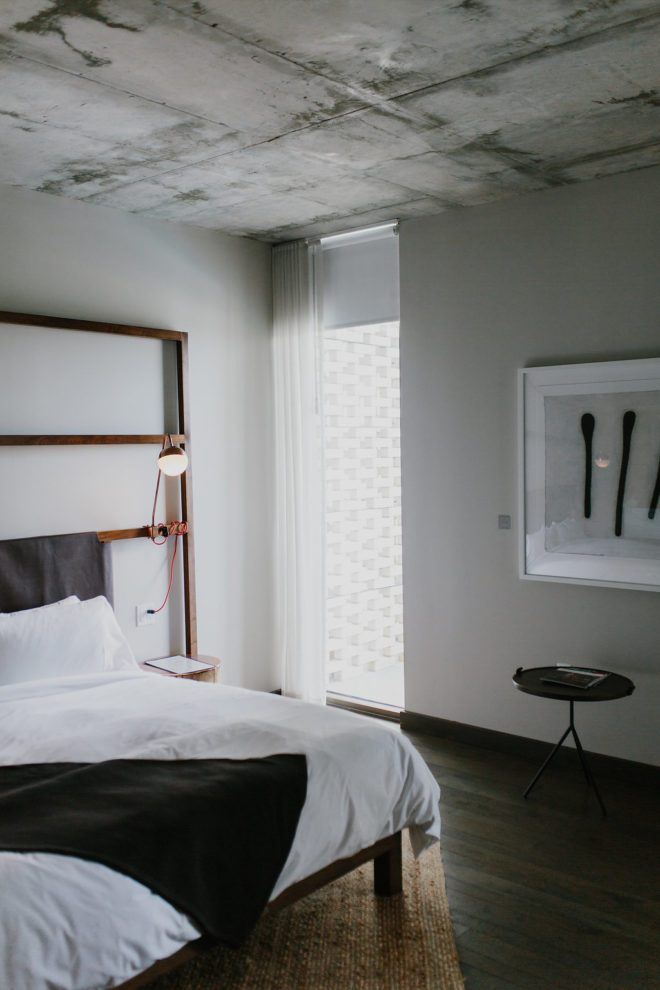 2. Choose the right place to stay.
Consider an Air BNB or a hotel with a separate bedroom and or a kitchenette option.  It's nice to be able to store milk and go to snacks in a refrigerator or make breakfast at the hotel as opposed to having to eat out for every meal.  Having the separate bedroom in Hawaii was such a game changer!  It meant we could eat room service and watch movies in bed after she was asleep.  Plus, a washer and dryer in your place means you'll have to pack and shlep less stuff (see #4!).
3. Have a travel plan!
If you're flying, non-stop options are worth their weight in gold to not have to connect with kids or run the risk of missed connections and flight delays.  If you do have to connect, do the shorter leg of the trip first and the longer leg second.  Everyone is still up for a 6 hour flight after a quick 1 hour flight, but no one wants to get back on a plane after those first six hours.  If you're driving, planning your schedule around when you know they'll be most inclined to sleep can make life so much easier.  If you've got 5-6 hours ahead of you, leaving after dinner time means they'll sleep most the way and you'll still get to your destination before it's too terribly late.  When we do our annual Palm Springs trip from LA, we always leave right before nap time so that her nap is in the car.  We've never attempted a red eye with Parker, but I've heard horror stories from friends, so would probably never go that route.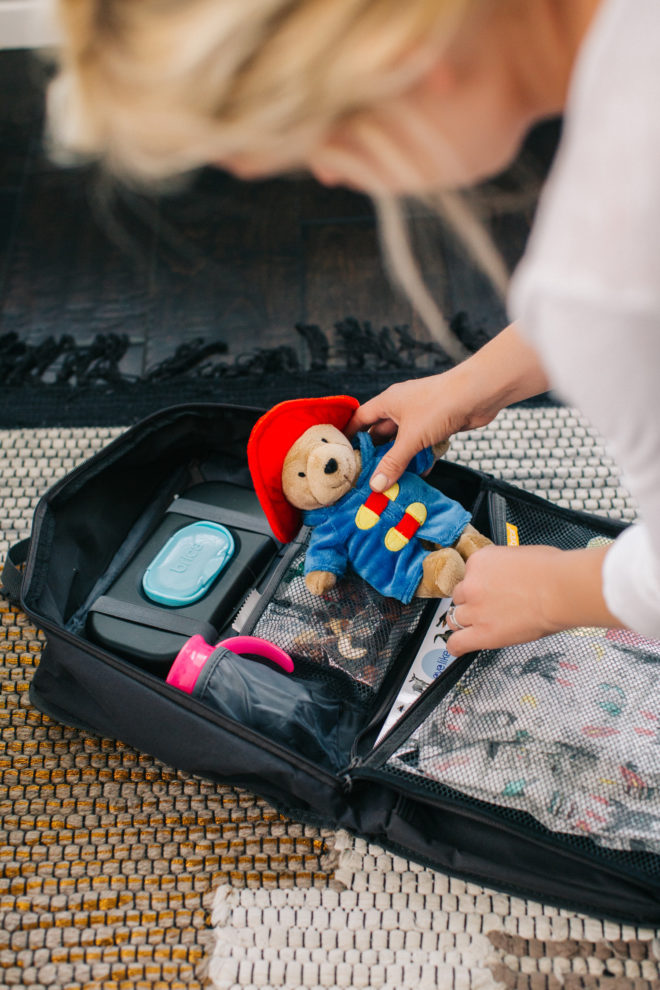 4. Don't over pack.
The less stuff, the more enjoyable the trip.  Look for dresses that can double as pool cover ups and try to use things like pajamas multiple nights.  If you can rent a car seat, stroller, or  pack and play upon arrival you'll save yourself a lot of airport headache, too.  Always call ahead to your hotel and see if they offer a porta-crib option.
5. Speaking of a travel plan, plan for some much needed entertainment.
I always have a giant ziploc of new or favorite snacks to choose from.  (A hungry traveller is never a happy traveller!)  I also download new games and shows to her iPad and have a new coloring book or toy for her to play with.  (One time I brought kids modeling clay and it made for a lot of occupied play time!)
6. Have realistic expectations.
The combination of a possible time change and sleeping in a new place can throw even the best of sleepers off of their normal schedules.  Plus travel is always full of unexpected curveballs, so set reasonable expectations for your trip and don't be surprised when things don't go as planned.  (But here's to always hoping your vacay exceeds those expectations!)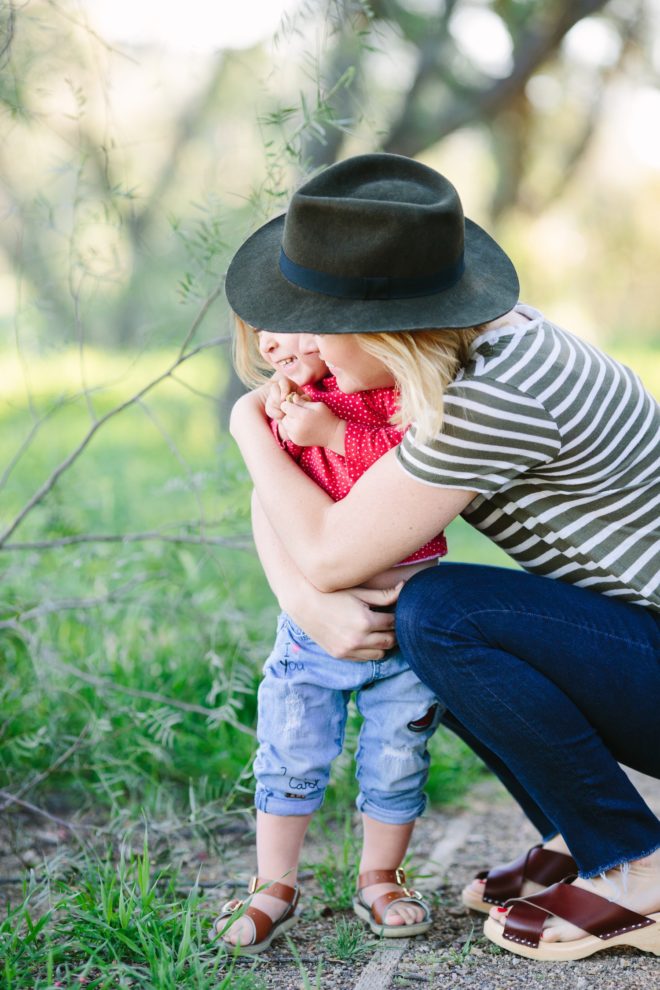 7. Don't be in a hurry.
There's nothing worse than feeling in a rush with kids in tow.  It stresses you out, it stresses them out, and no one is happy.  Always plan for ample time at the airport or in the car to get somewhere so that no one is panicking.  Also, the more loosely you can schedule your days, the better.  Leave room for traffic, unexpectedly earlier nap times or impromptu adventures.
8.  Don't forget to take a family photo... even if it's just a selfie.
I don't think we have a single picture of all three of us in Hawaii!  It's always just one of us with Parker.  Lesson learned!
What are your tips for traveling with kids?!