A couple of weeks ago I was on a plane to New York, two days after election day.  I was about to send out a reminder email for our latest installment of this series and nothing seemed more relevant than the conversations that were happening around the outcome of the election.  It seemed hard to write (or think) about anything else.  Not politics exactly, but what it looks like to fight injustice. What it looks like to teach the next generation to advocate for their own rights, to be world's biggest proponent of kindness, and to exude empathy. So with that, I asked if the other mamas would mind if we went a bit off script.  Not everyone wanted to participate, and that is totally fine. Not everyone will want to read this, and that's fine, too. While this has always been a destinations for style-- tips for putting together outfits, holiday tabletops, inviting living rooms--I hope that it can also be a place where we can have authentic conversations about things that are important to us.  I would love to hear from you.  I have this probably too idealistic view of what it would look like if we could all sit around a table with our differing opinions based in truth, not fake news, and hear each other out with open minds instead of rebuttals. What would it look like if we tried to meet the needs and ease the fears of the people in our communities closest to us?  I feel awake to many things and I feel now more than ever that we have this ability, this responsibility as mothers to these children that we are raising to change the conversation and to teach and instill the types of changes we want to see. EMPATHY. Open-mindedness. EMPATHY. Kindness. Strength.  Did I mention empathy already? The ability to teach them to raise their voices when necessary and the beauty of being an activist for the things that you believe in. So with that, below are some thoughts.  Some things I am trying to do consciously as a mother and some things I am trying to do consciously as a human.
Thinking about what it means to teach Parker to be kind to her friends. Look for the person who is sad, who is having a bad day and be a good friend to them.  If a new kid joins her class we talk about at home how she felt when she was the new kid and what she can do to be a good friend to them.
Develop empathy.  I thought this article did a good job of simplifying the process and I love the idea of creating a framework for showing empathy to others.  (If someone is hurt, what can we do? Can we get them ice? Give them a hug? Sit quietly next to them in solidarity.)  As I have been more intentional about creating this value in her, it's made me more sensitive to exuding this characteristic with her.  Being patient and hearing her two year old feelings out.
I fear that this is going to seem trite, but I replaced the facebook app with the CNN app on my phone.  (I'm not sure that CNN is my favorite news source, though. If you have one you prefer, leave it in the comments below, pretty please.)  It's a small effort to stay more informed. If I'm waiting in line or at the car wash or killing a couple of minutes for some other reason, it's super easy for me to click through and read a couple of articles.
I used the below links to program my congressman and senator's names and numbers into my phone for regular calls.  I hope that when I feel strongly about something I will pick up the phone and voice my concern or support. Imagine if we all did? In the past few weeks I have called Paul Ryan's office, Marco Rubio's office, The Kellogg's advertising hotline and so many, many more.  How to find your state reps?
Being an active part of the 2018 mid-term election campaign when it rolls around.  There is a key senator seat here in Texas that is up for re-election.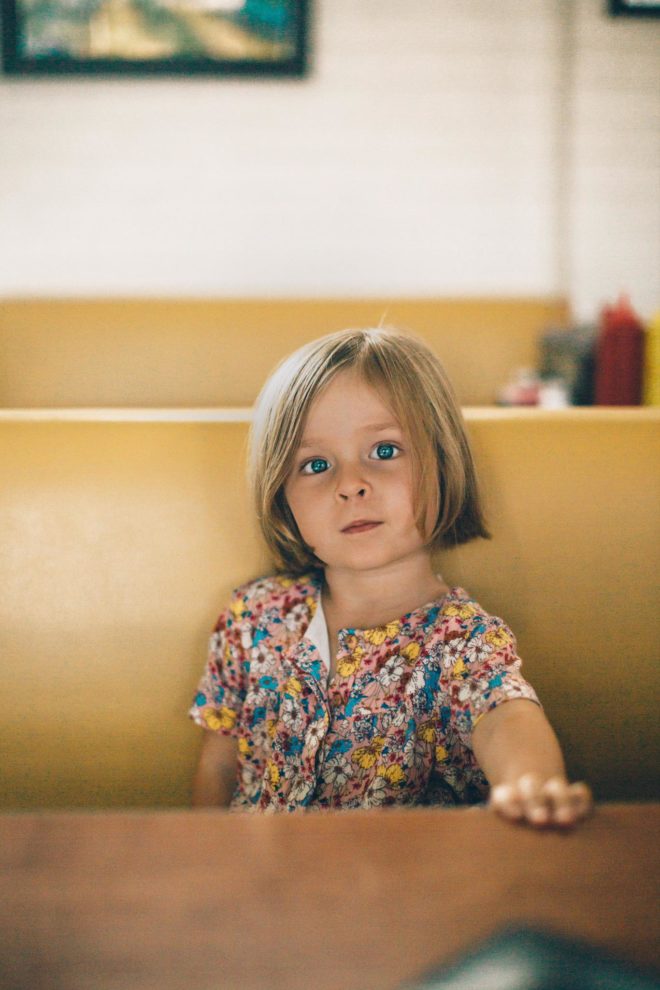 I'm not sure what affect my phone calls or activism or new compost pile will have on our future. I will never forget what it felt like, though, to wake up the morning after election day and wish that I had done more.  I won't let the unknown effects of my actions stop me from being an active part of my government going forward.  What I do know, is that the two-and-a-half-year-old sponge in the above picture is soaking up my every word and action.  I know that what we say and do with her is informing her view of the world and the person that she will become. So with that, we will continue to write a narrative in her life that says we stand up for what we believe in and we aren't afraid to let our voice be heard. A narrative that says love is love and all humans deserve equal rights. A narrative that says we value all people and kindness matters.
Be sure to check out the other posts from my fellow mamas:
Design for Mankind || Aves Styles || Apartment 34 || The Life Styled