Hi friends!  How are all of your weeks?!  Yesterday, I was over on Camille Styles lamenting about having to skip fashion week this season due to some big jobs that came up at the last minute.  What can you do?  There is, after all, always next season.  Instead of strolling through the cobblestoned streets of the West Village this week I am speed walking through Beverly Hills and West Hollywood, prepping for jobs!
Have you ever visited Rodeo Drive?  It is a stylist's paradise!  Just about every high end designer from around the globe has a store front here, making prepping a breeze.  You can shop and pull clothes all day long without ever leaving the block!  As an added bonus, there is a Pinkberry and a Sprinkles nearby in case you need an afternoon pick-me-up.
 This look is full of prepping day essentials.  Comfortable wedges for being on my feet all day, a layering piece for those cool morning that turn into more sultry afternoons, and a big bag for water, snacks, and all of the paperwork I will be accumulating along the way!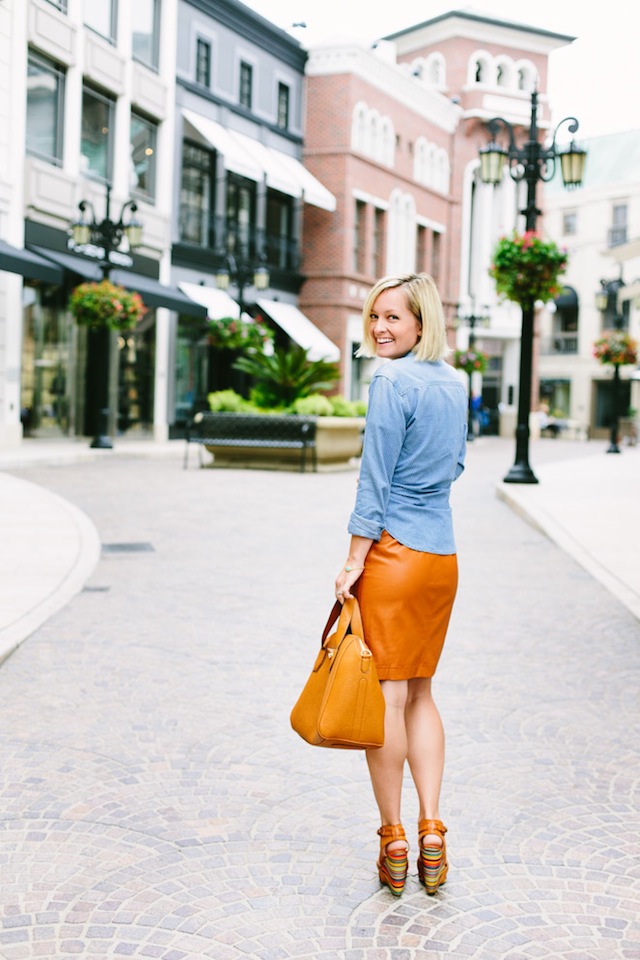 GET THE LOOK:  Dress, Anthropologie / Shirt, Gap (Similar)/ Bag, Topshop (This color is still available!) / Necklace, Anthropologie / Bracelet, Julie Vos
Photos by Mary Costa