08/23/2021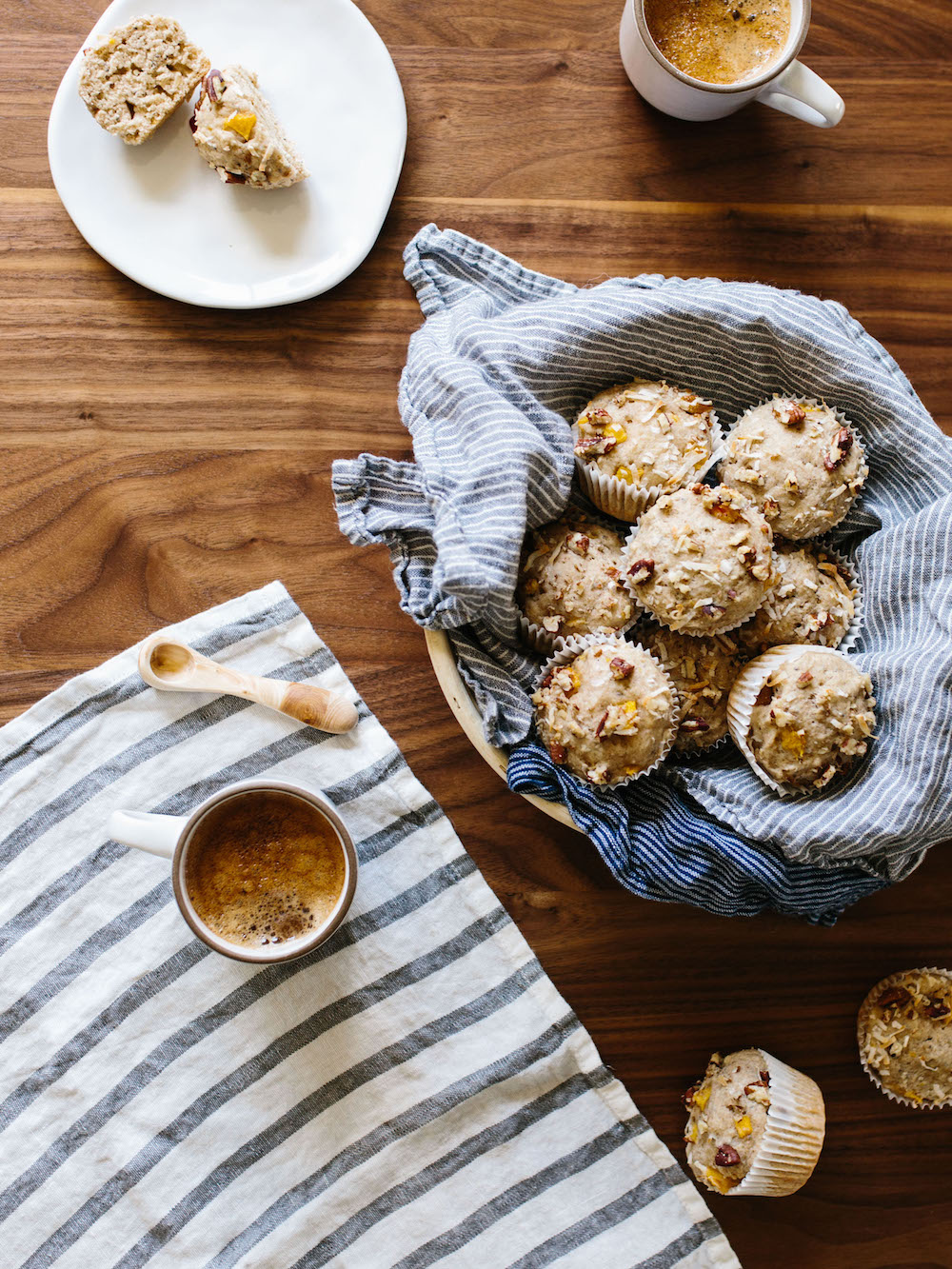 What better way to celebrate having made it to 37 weeks than with the Peach Pecan Muffin recipe I made while sitting on a bar stool just a couple days after going into labor at 34 weeks. I've experienced a lot of Braxton Hicks contractions throughout both my pregnancies and they've never worried me. They're inconsistent, uncomfortable but not painful, and seem to just come and go. Especially since Parker had to be forced to evacuate the womb after 40 weeks and still took nearly two full days to come out, I've never worried about going into labor early. This particular Saturday, though, the contractions kept coming for almost 8 hours, exactly 2-3 minutes apart, and it wasn't until after three bags of IV fluid followed by some uterus relaxing meds that they finally stopped. (Maybe not a coincidence that this was the day after I decided I was going to put together the whole nursery while Aaron and Parker were in Chicago! Oh yes, did I mention Aaron and Parker were in Chicago while this was happening?!) I've been taking it much easier since then, although I've been slowly adding things like grocery shopping and little air-conditioned outings with Aaron and Parker to the mix. I still have about 20+ contractions a day, but they're inconsistent and not the painful kind. As of today, though, this lady is free to move out of the cabin if she wishes. (Especially since I am prone to big babies, a couple weeks early is not sounding so bad!) Keep reading for the full recipe…
(This post was originally published in 2017. In honor of Ever's 4th birthday today, I thought I would bring it back!)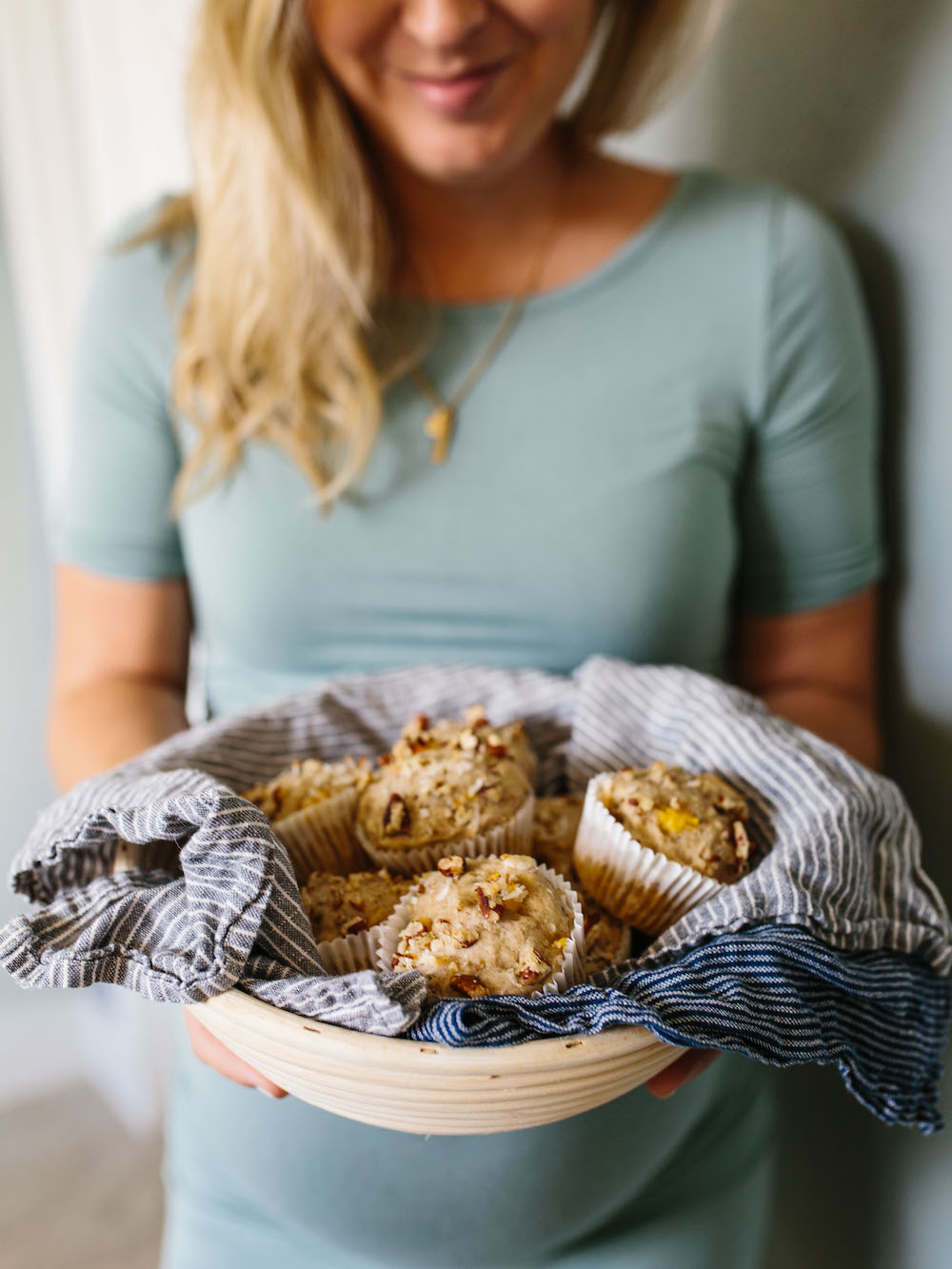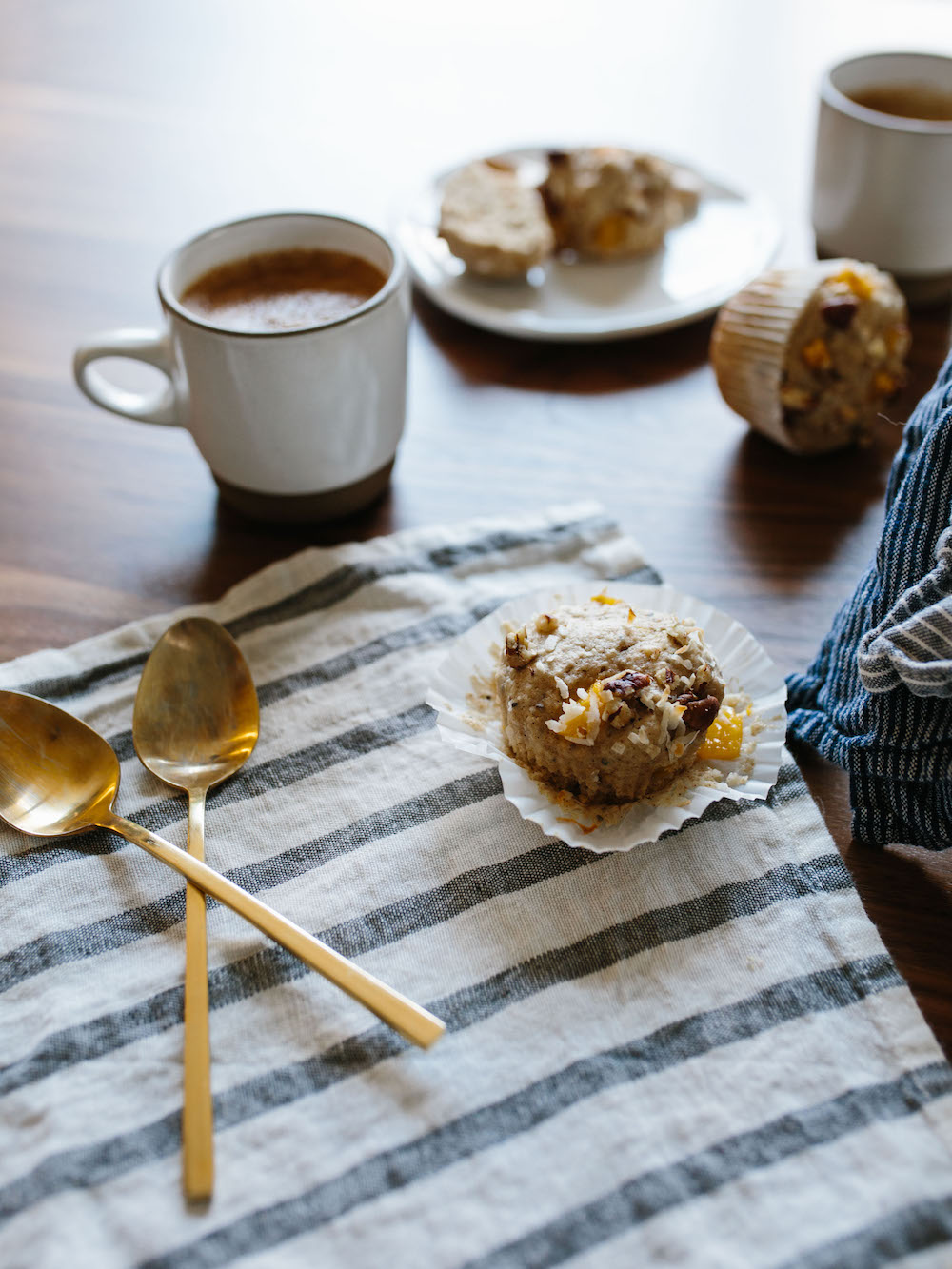 Peach Pecan Muffin Recipe
(makes 12 muffins)
Ingredients:
1 egg
¾ c. cashew milk at room temperature
¼ c. melted coconut oil
2 teaspoon vanilla
1 1/2 c. all-purpose flour
1/2 c. wheat flour
2 teaspoons baking powder
½ teaspoon salt
1 teaspoon cinnamon
½ c. cane sugar
1/4 c. dark brown sugar
1 c. finely diced peaches (the more the merrier in my opinion!)
½ c. roughly chopped pecans (optional to add more for garnish)
coconut shreds for garnish (optional)
Directions:
Preheat oven to 350 degrees. Line a muffin tin with paper liners.
In a small bowl, combine first four (wet) ingredients. In a medium bowl, combine next seven (dry) ingredients. Add the wet ingredients to the dry ingredients and gently mix until combined but do not over mix. Fold in the peaches and pecans.
Fill up paper muffin liners until even with the side of the tin. They will rise a little but not a lot. Top with coconut and additional pecans if you wish.
Bake for 15 minutes or until just barely baked through.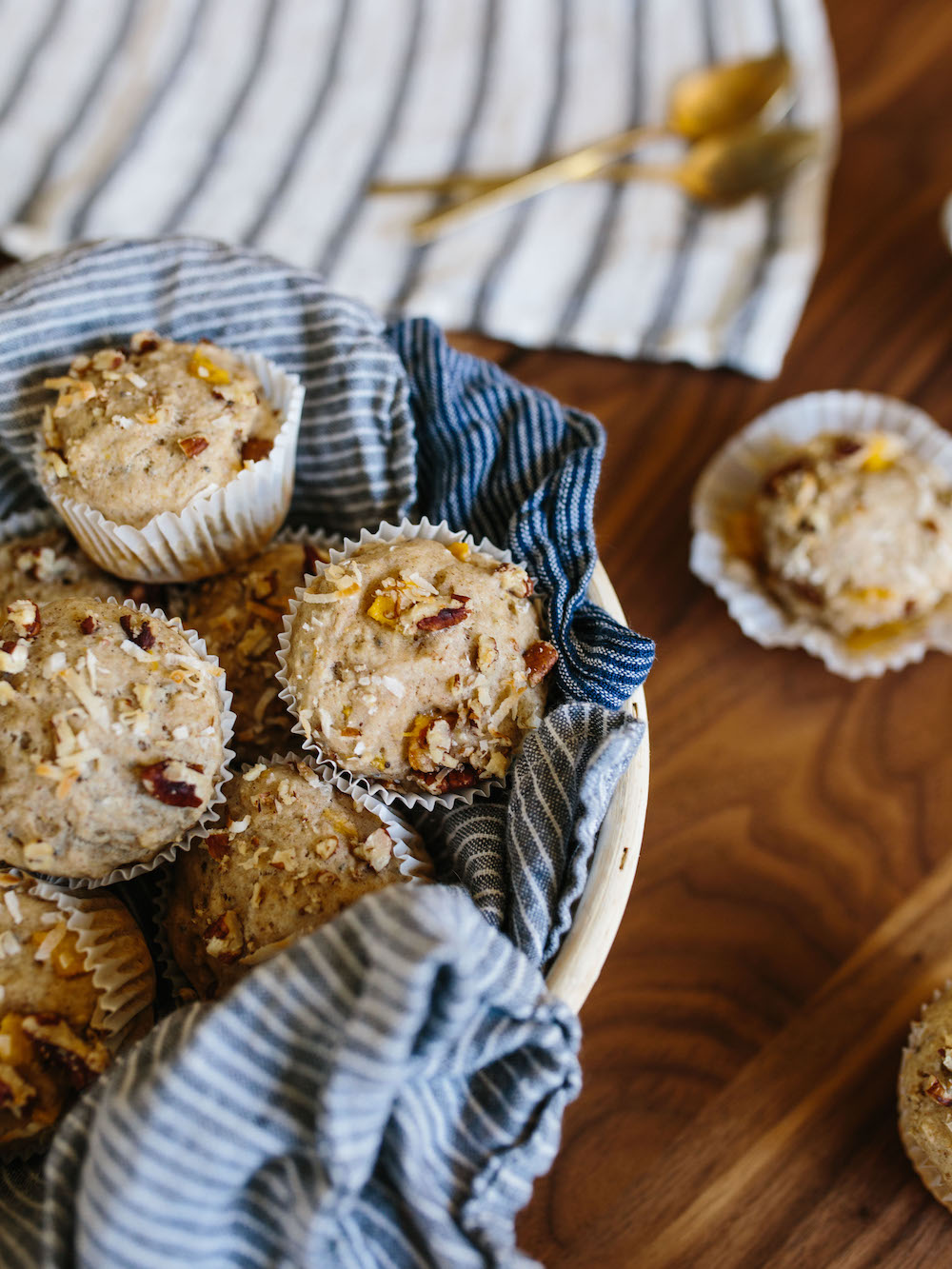 Photography for Peach Pecan Muffin Recipe by Katie Jameson

For more recipes, see here.