Did you know there's a national day of failure in Finland? I do because failure is something that we have actually been focusing on in our family this last year. It turns out that Parker has her dad's perfectionist tendencies which have their upsides, but they also have caused her to be hesitant to attempt things that she might not be great at or doesn't have a lot of experience with. For this reason, when I was asked if we would want to try out this season's hottest holiday gift (at least for girl's ages 5-9), I jumped at the chance!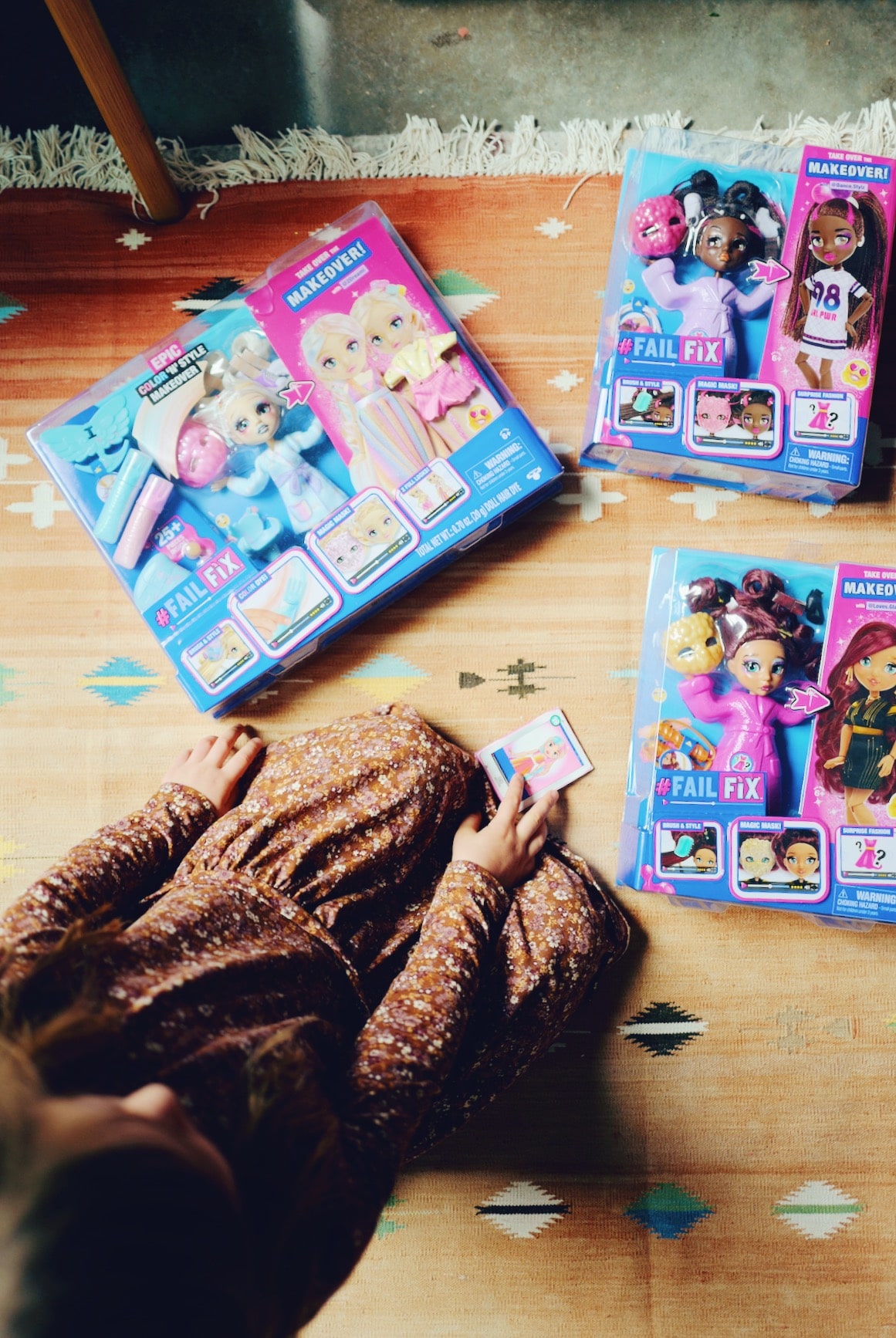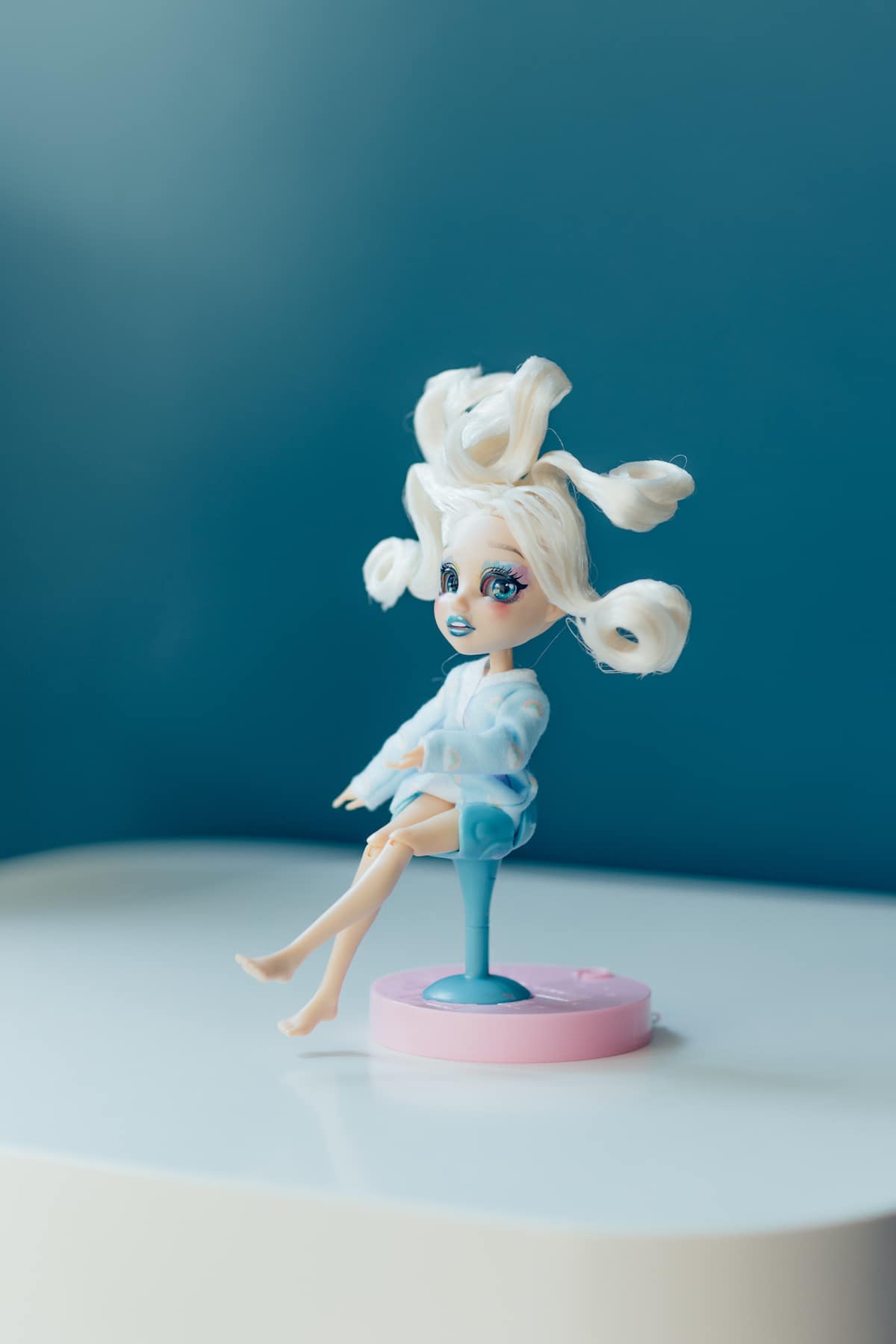 Meet the FailFix doll. FailFix dolls come from the creators of Shopkins and Pikmi Pops so they have a long history of making things that our children inexplicably gravitate towards and don't want to stop playing with. FailFix is a disruptive new fashion doll that allows kids to #TakeoverTheMakeover. These doll includes some of the most current popular trends and each have their own style personality.
The dolls are cleverly constructed to allow for true head-to-toe transformation (makeup, hair and outfit!), making the kids who play with them feel like a real stylist! Unlike other fashion dolls available, FailFix isn't about being or looking perfect – they're all about celebrating the fails and being relatable to everyone's #stylefails.? Also, the mask can be used over and over again, so kids can transform the doll as many times as they wish.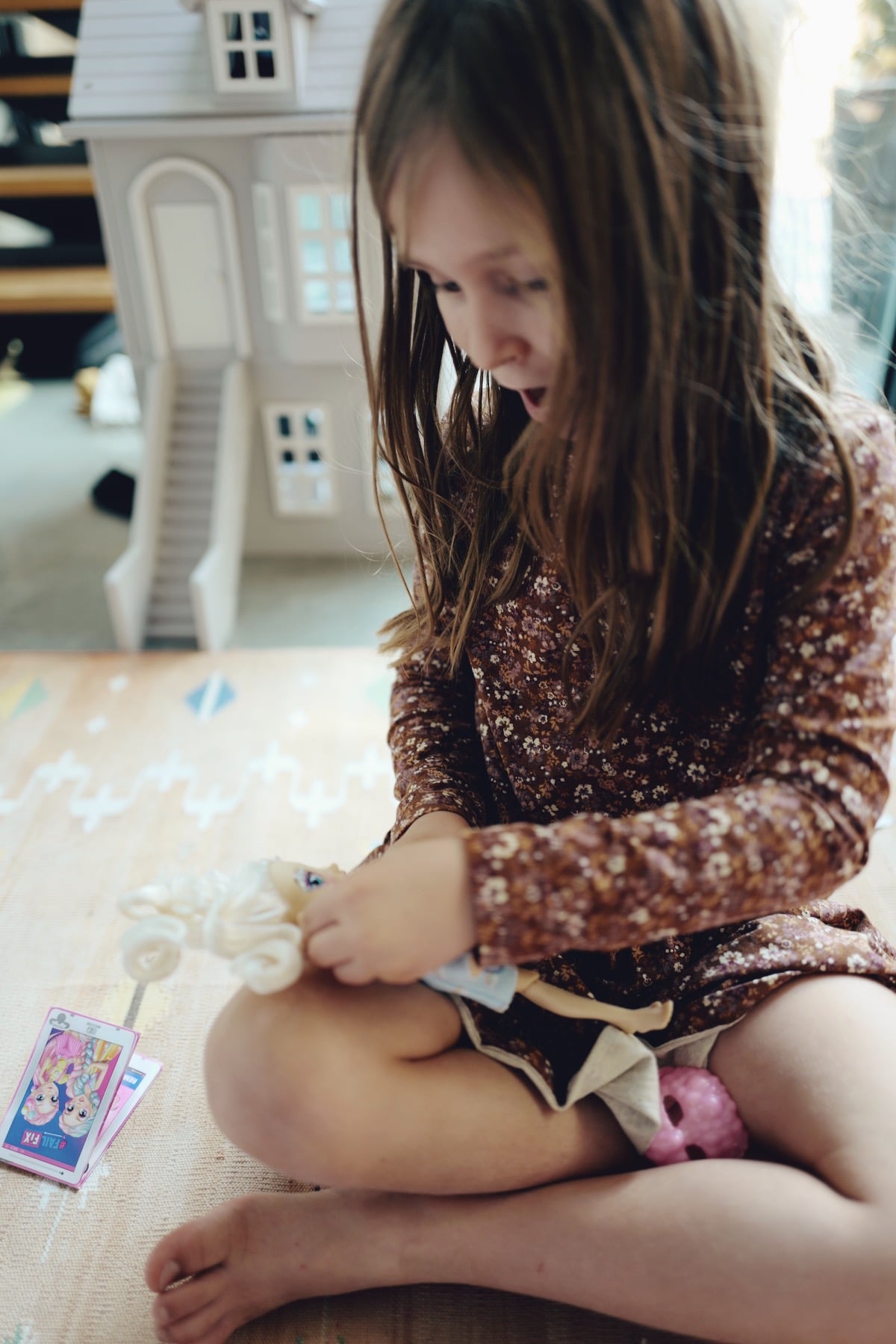 I gave Parker 30 minutes to play around with them and see what she thought. Those 30 minutes quickly became an hour and her little sister joined in, too. By 7am the next morning all three dolls had names, pet unicorns and were busily played with until I had to usher Parker into school at 8:15. Here is Parker's review in her own words: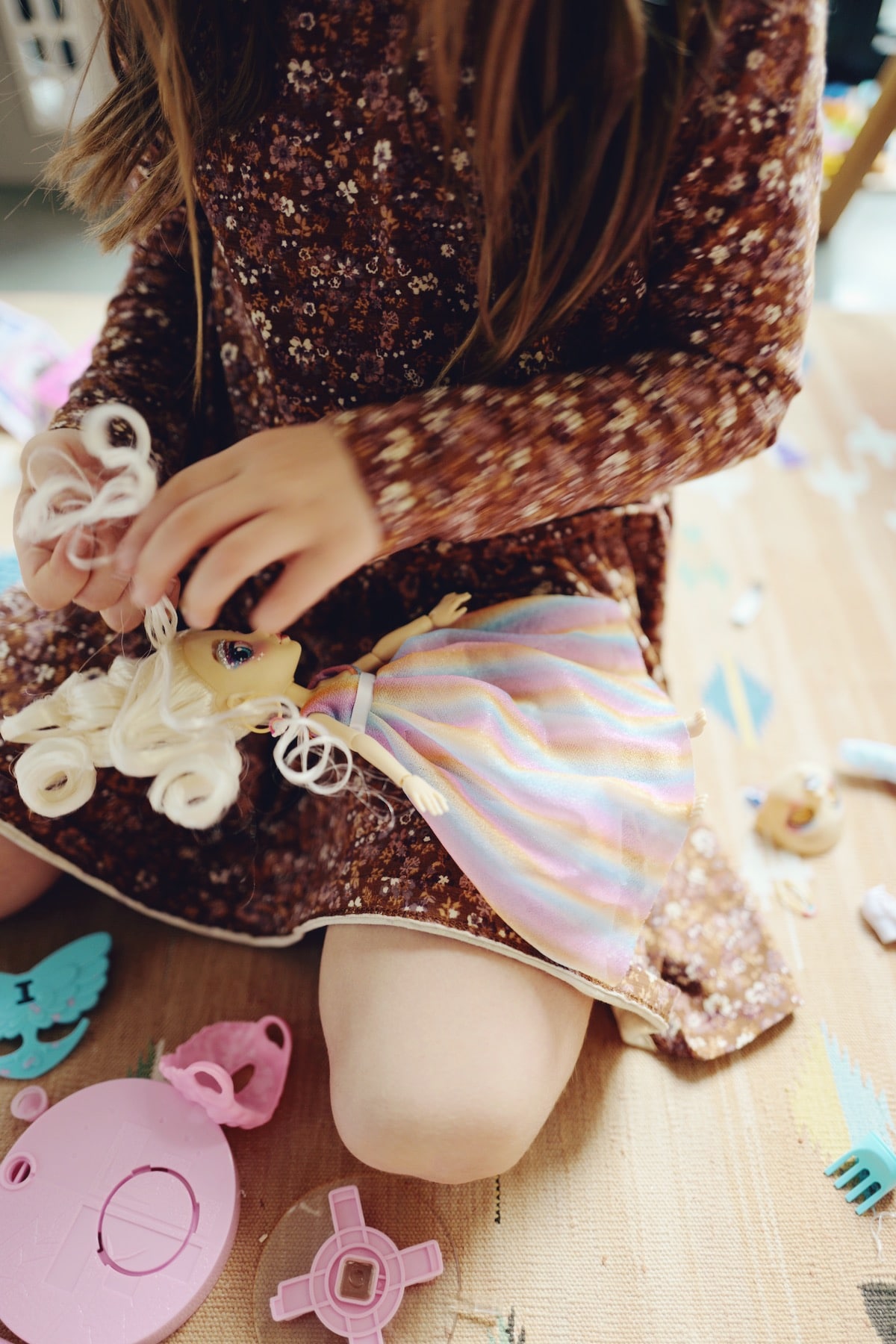 Me: What did you think about the Failfix doll?
Parker: So awesome. Like they were so awesome.
What did you like about them?
I liked that they all had different clothes and they all were really special. There were three girls and they were all different just like me and Ever or me and my school friends.
What did you notice about the way they started vs the way they looked when you were done playing?
They started messy kind of. Their hair was hard but then I took all of those things out of her hair and separated her hair and brushed it. Then I dyed it with the rainbow color and then her hair felt softer and she looked so beautiful and her hair looked kind of rainbowy and it was really cool.
How did you feel about giving her a makeover?
So happy! It was really fun and I loved how there was the mask on her face that made her kind of sad but then when you took it off, all of their faces were so beautiful!
Do you think other kids would like these?
Definitely. Me and Ever both love them so why wouldn't other kids love them?
*whispers* And, mom, can we buy some more?
Me: Okay, that's it. Thanks, P!
Parker (while walking out the door): I hope you say yes to getting more of these because they are really, really cool.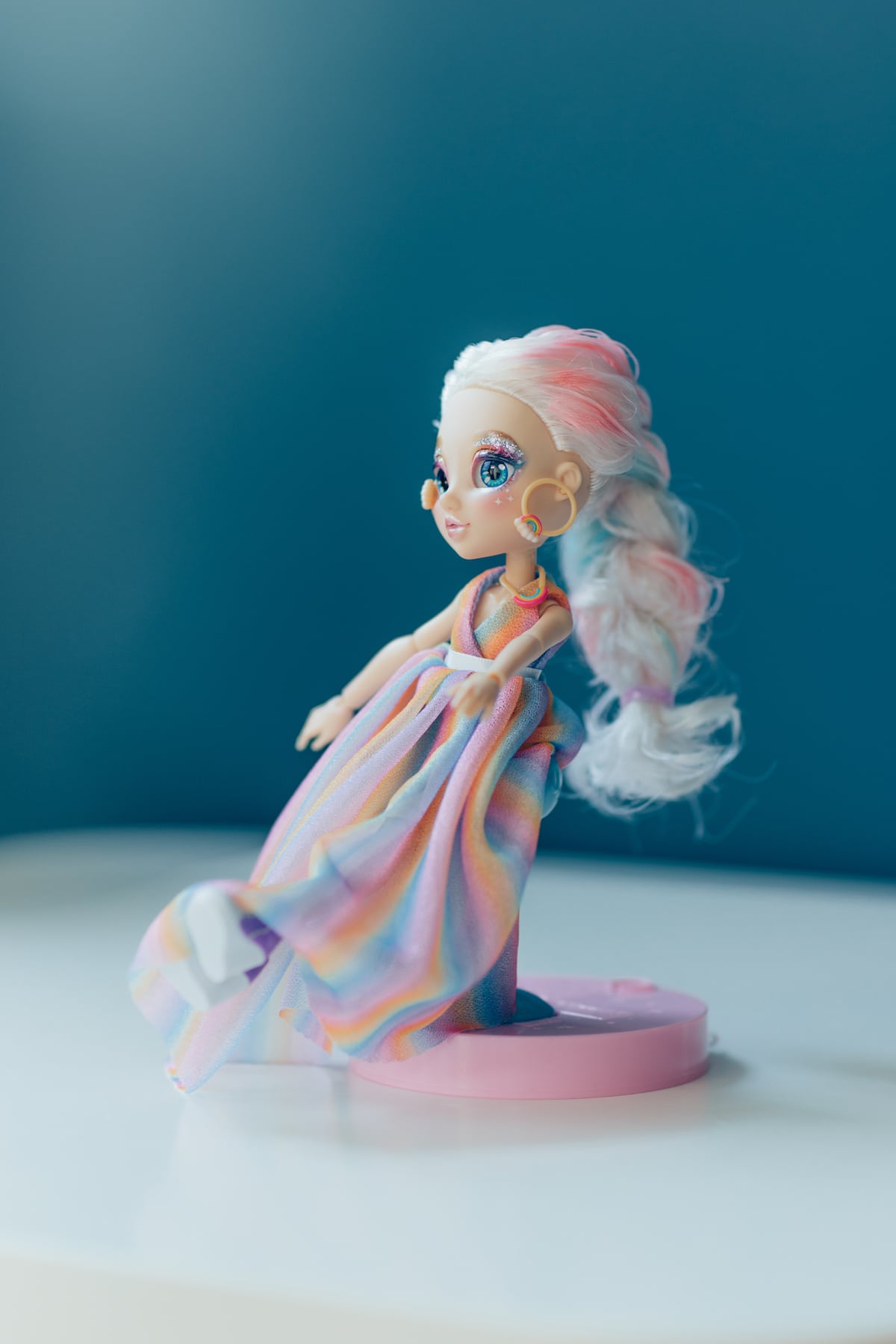 This post was sponsored by FailFix. All opinions are my own… or Parker's 😉