08/30/2016
I was listening to a podcast last week (Emily Weiss on Girl Boss Radio) and she said something that I immediately went and wrote down.  (Like with a real pen and real paper… okay, not real paper rather the back of an AT&T bill.) "Where ever you are at is a place to be proud of."  Gosh, that really resonated with me.  I think so many times there's always someone two steps ahead of us or some next step phase of our life or business that we haven't yet been able to implement, so rather than celebrating what we have accomplished and where we are, we squander thinking that it isn't enough and wishing we were somewhere else.  I think it can be true in our homes, too.  Despite the fact that Pinterest may make you think that everyone has floor to ceiling carrara marble in their kitchens, they don't.  Don't feel like you have to make excuses for what you have and what you did.  I am fully committed to an oval dining room table in our next place, but it will likely not be the $9,000 DWR Saarinen Oval Dining Table that always catches my eye.  No it will be something inspired by that and I will love it just as much, maybe more, because it's mine and I scoured hard to find it and worked really hard to buy it.  I think that Pinterest is so wonderful and it's personally such a great resource for me and what I do, but I think it runs the risk of making things homogenous.  I love when people's homes are so obviously the overflow of their aesthetics and are full of pieces from past family members or globe-trotting adventures.  Not everyone has head to toe marble countertops or 48″ french ranges, I promise.  Own what you got, where you're at, and what you've accomplished.  And should you find yourself coveting an oval dining table for some point in your near future, keeping reading for some of my favorites.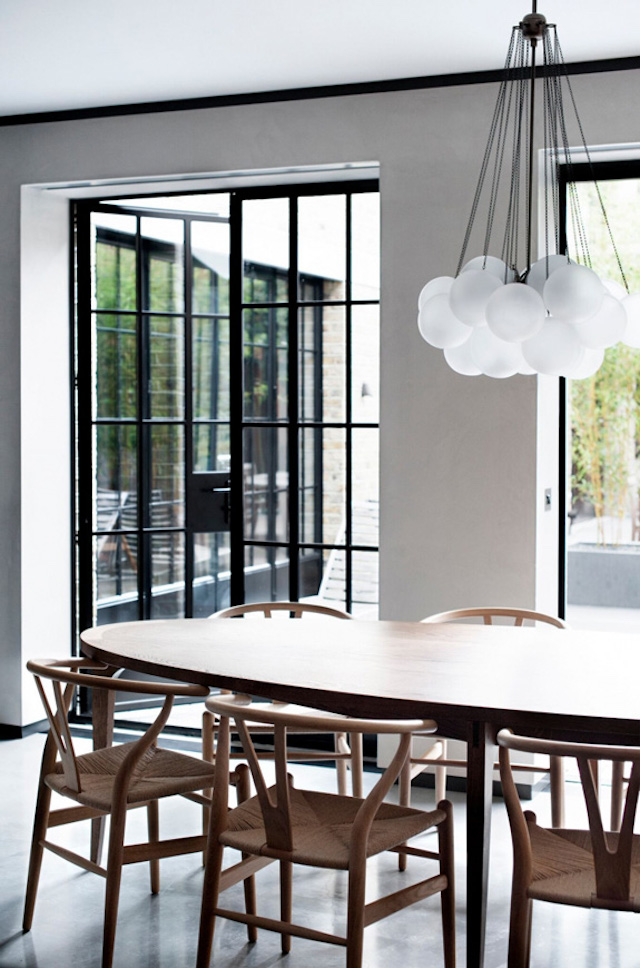 I like that oval dining tables have a slimmer profile than their rectangular counterparts, yet fit just as many people around them.  Something about it feels more communal, too, like every guess has a better vantage point of the group rather than feeling like they're limited to conversing with those on their left and right and in front of them.
Shopping Guide ||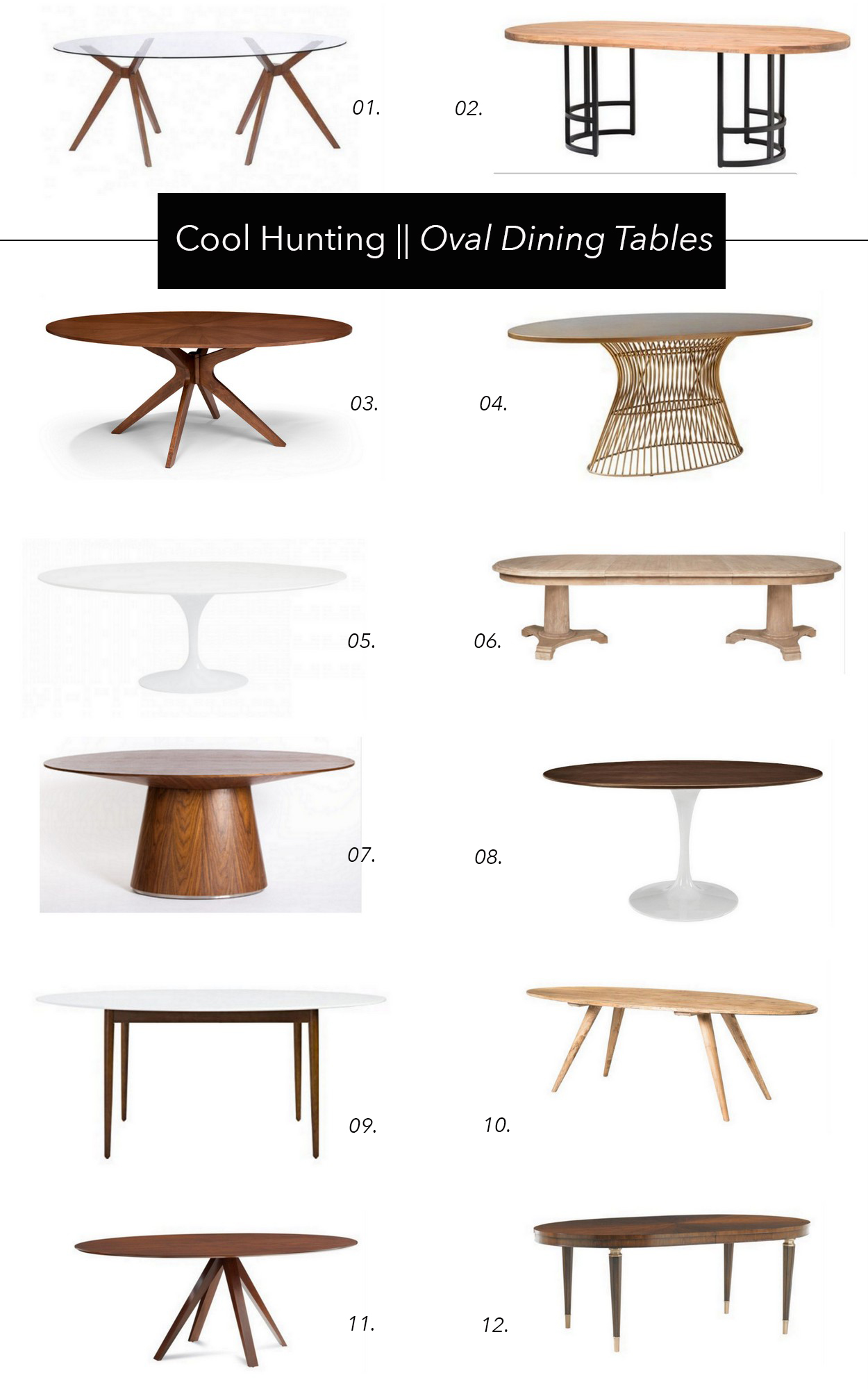 01. || 02. || 03. || 04. || 05. || 06. || 07. || 08. || 09. || 10. || 11. || 12.
Photo Sources || one, New York Times || two, Desire to Inspire || three, Home Adore || four, Tamara Magel ||