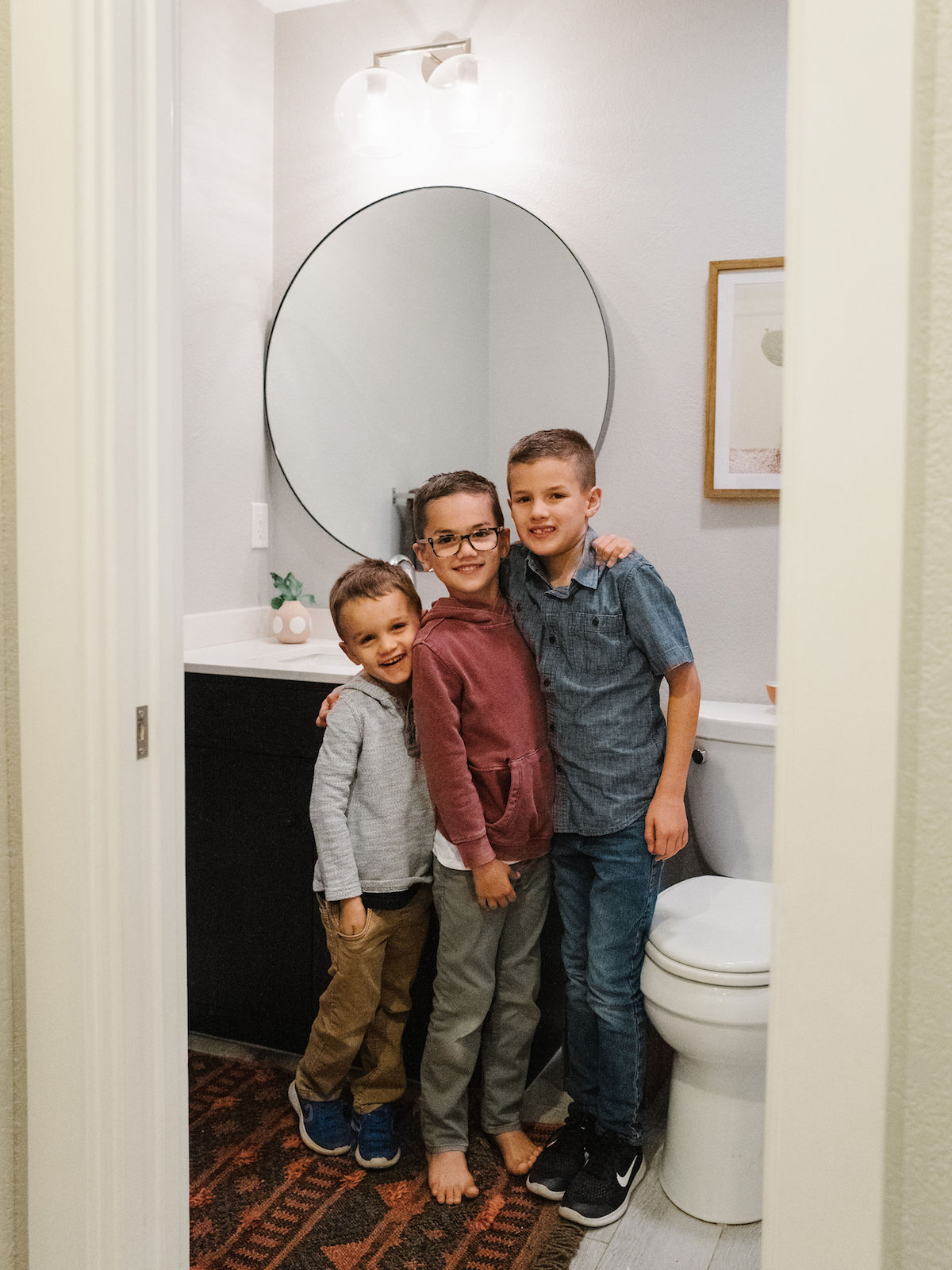 (A special thanks to Delta Faucet, Room & Board, and Fireclay Tile for supply product for this post. They're three brands that I have throughout my own home and love that we were able to use them in Amanda's new space as well.)
Have you ever had a crazy idea late at night while trying to fall asleep? The impetus of this post was exactly that. I'm a natural night owl, although children and the world at large force me to function as a morning person, so function I do. However, I swear 9:30pm is when I get my best ideas! One night I was laying in bed, Aaron was traveling, and I started thinking about how we will never be able to do another before and after reveal on our house because it's pretty much "done". That's when my brain was like, "Someone else's bathroom!... We should do a giveaway! We should do it tomorrow!" Fast forward six months later and here we are with the big reveal.
When I was choosing a winner, I intentionally chose a small space. I am by no means a contractor and was afraid of biting off more than I could chew. I thought Amanda's space had so much potential and loved knowing that it was the bathroom her three young boys shared. (Do you die for those cute faces?! They're the most well-mannered, loving boys!) When you walk into Amanda's home you are immediately greeted with so much light flooding in from the windows and light airy textures and finishes. She and her husband renovated much of the house when they first moved in and obviously have great taste, but that bathroom wasn't in the budget for that original reno and just kept getting pushed. It was the perfect project for us to take on together and now it feels so connected to the style of the rest of their home.
(The Giveaway Post || Before Post || Progress Post)
Here's the 'Before':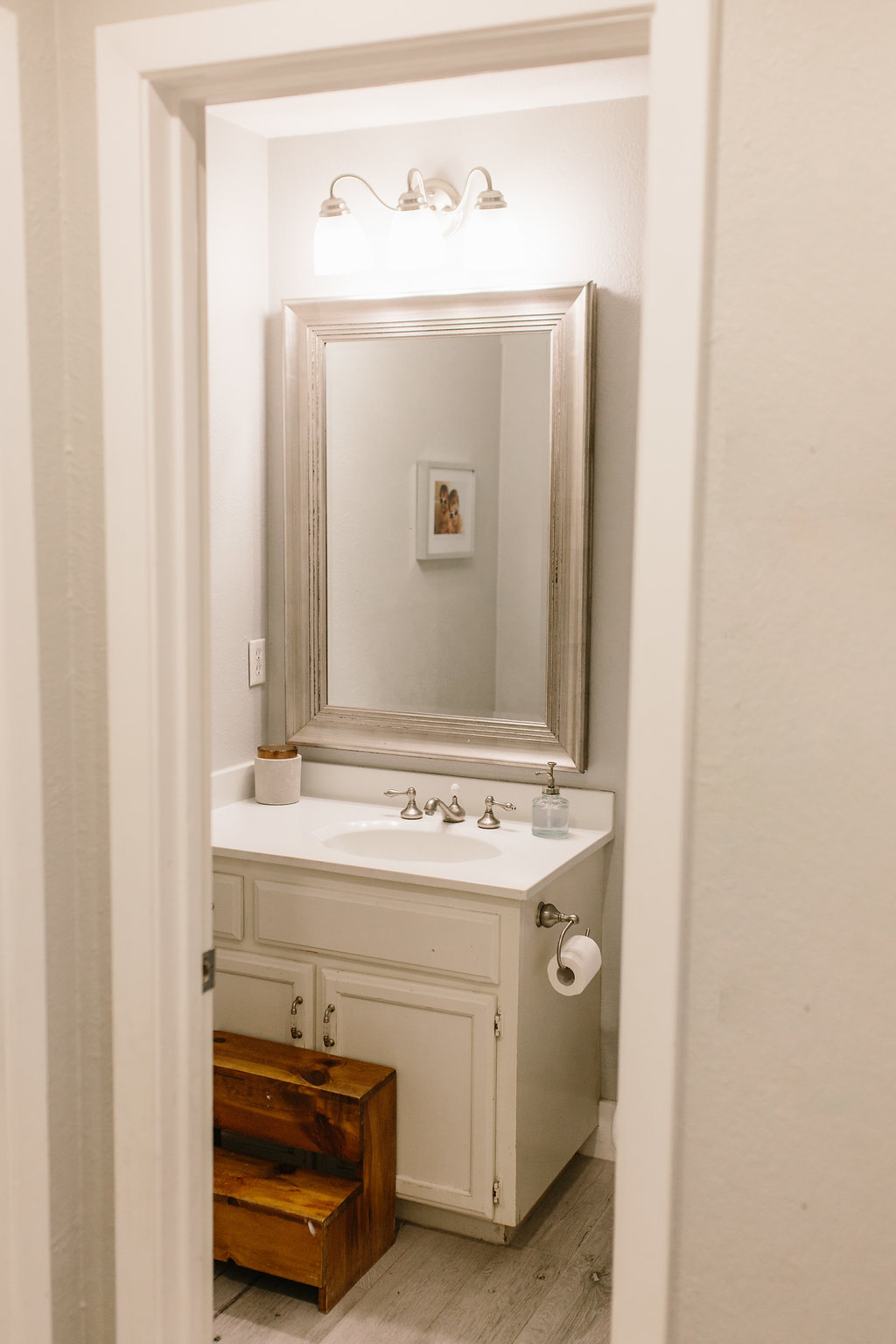 And here's the 'Almost Done':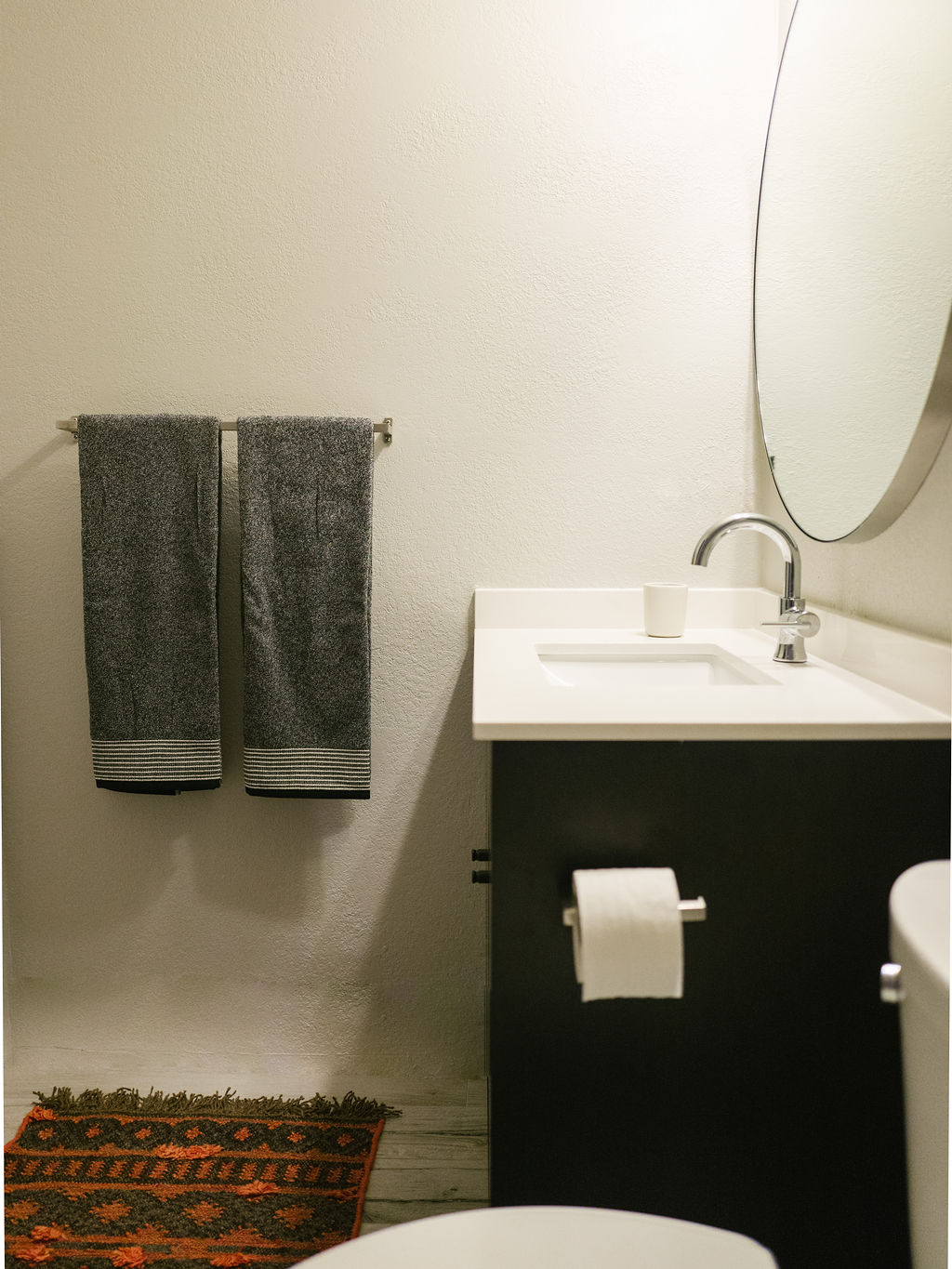 And Here's the After: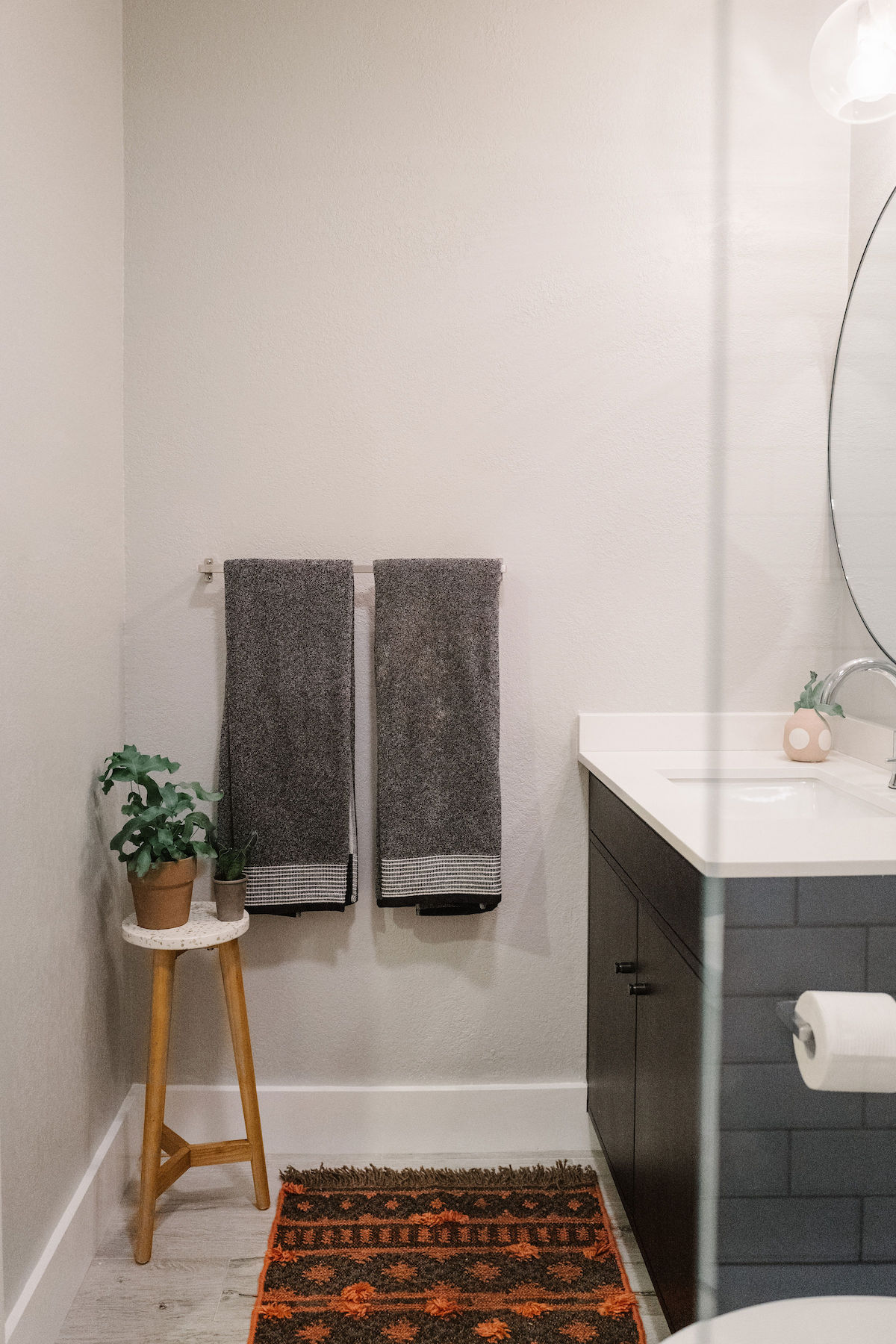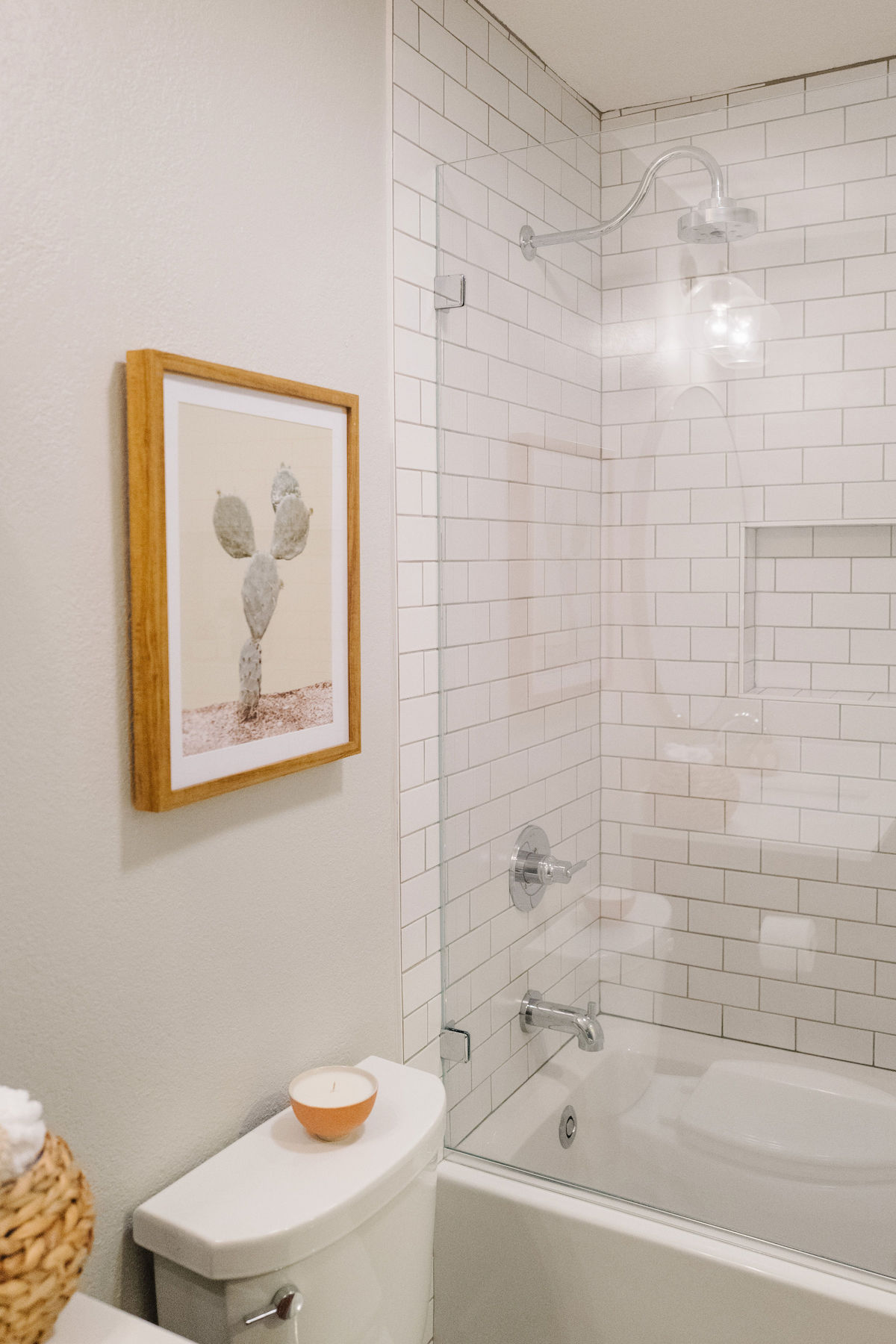 Amanda and her husband Doug decided to replace the bathtub during the process and add the glass shower enclosure which totally adds so much to the space! For the tile we chose Fireclay's 3 x 6 subway in the color way Daisy with Platinum grout and I couldn't be happier with the light, bright, and modern combination.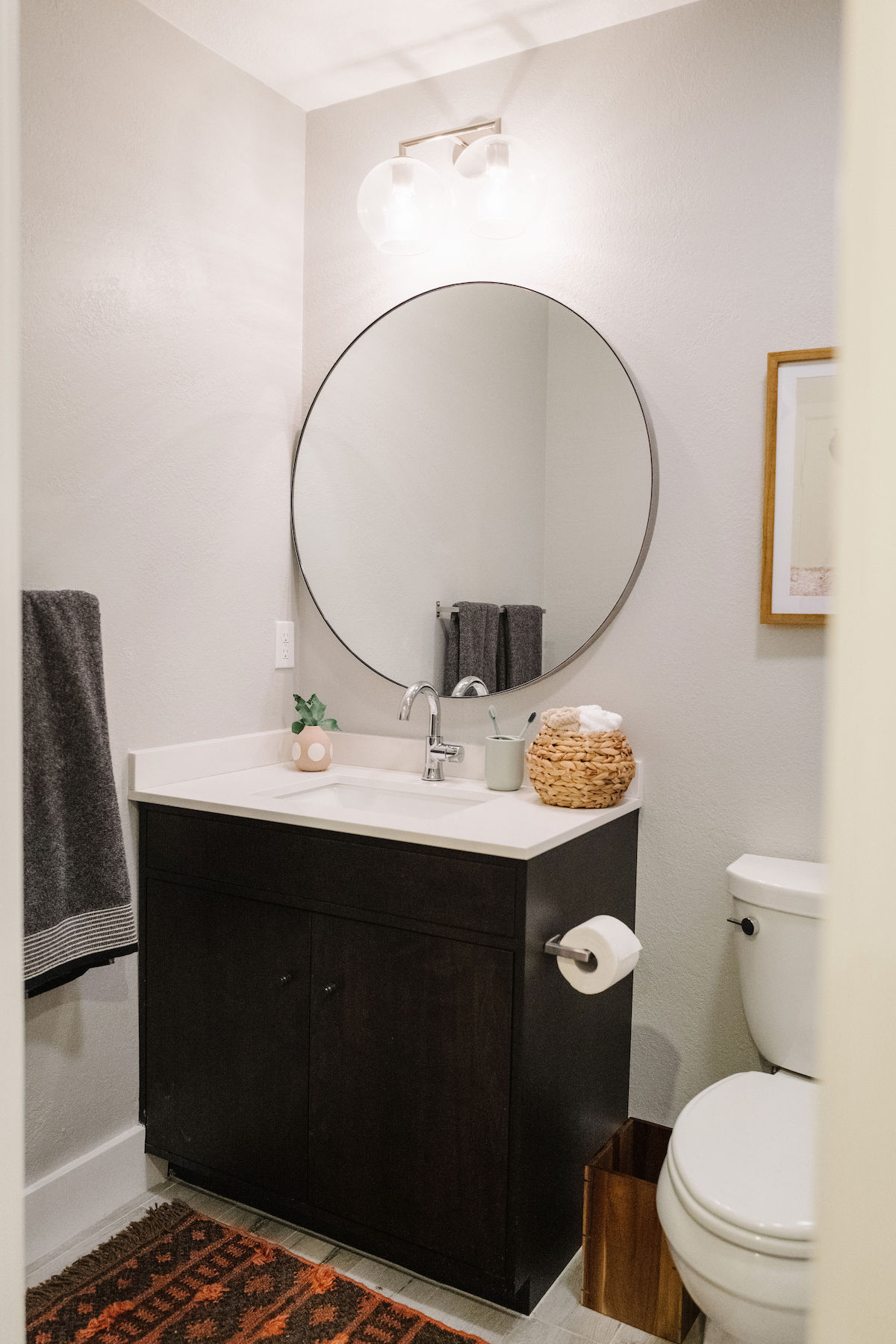 We wanted a simple, modern vanity for the space, but also something that would add interest to what would be a mostly white room.  We went with this Linear Vanity from Room & Board in the maple stained charcoal color way and it looks so stunning. It also leans kind of masculine which I think is nice since it is a bathroom shared by boys.
I think it's nice to know what you're getting into if you're contemplating a renovation of your own, so we broke down the budget for you here. (For some reference, I think our master bathroom in Los Angeles which was much larger was somewhere between 17,000 - $20,000 but that included a contractor.)
The Budget: $10,865
Bathtub: $640
Faucets: $510
Light Fixture: $265
Vanity: $1600
Mirror: $650
Tile: $1800
Glass Shower Enclosure: $900 including labor
Towels, Towel Bars, and Accessories: $5o0
Labor (demo, tile, installation, etc.) : $4000
The light fixture is Restoration Hardware and we almost switched it out after the delivery was delayed, but am so glad we went with this one. It could not be more perfect for the space.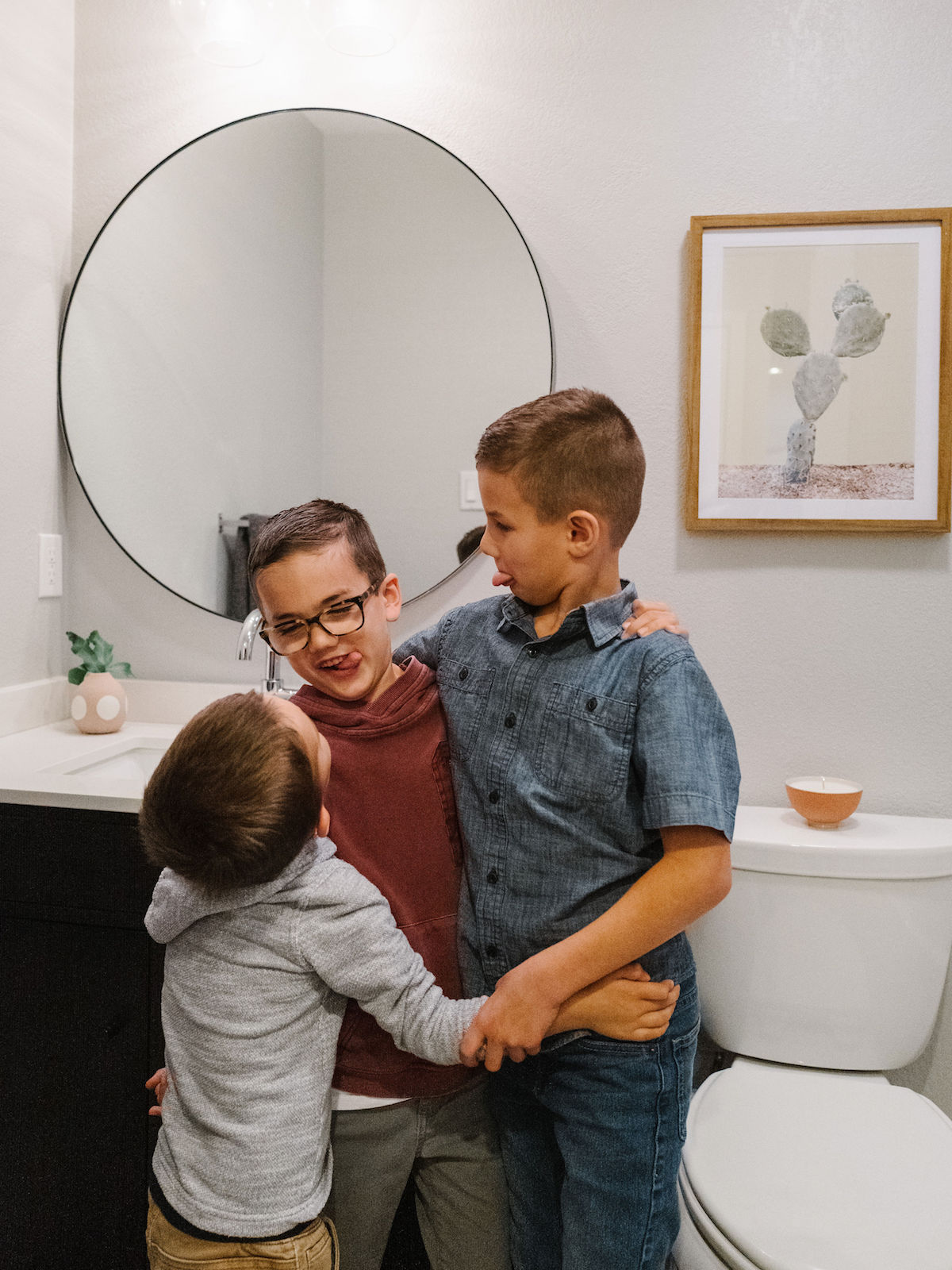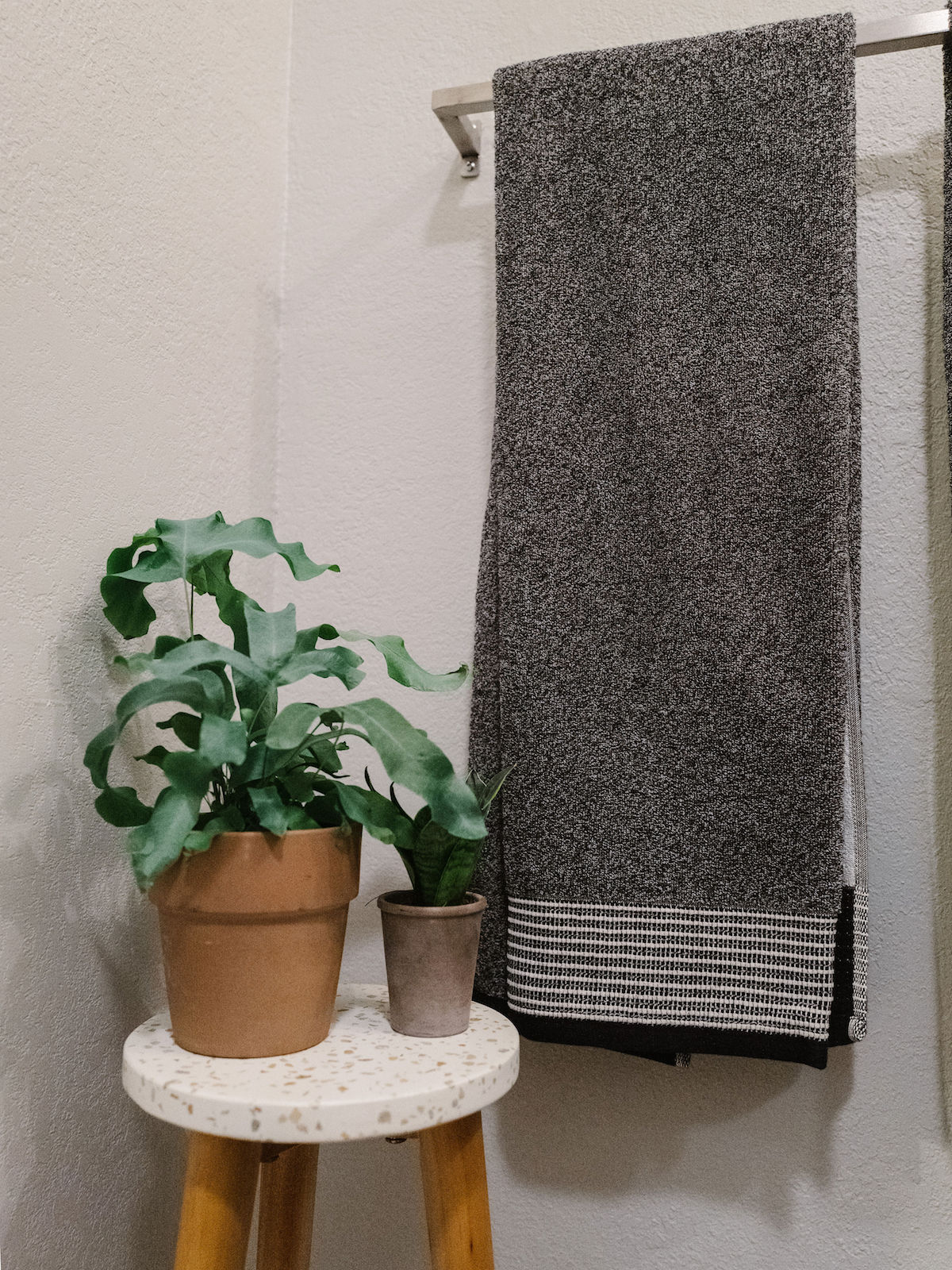 Photography by Katie Jameson
Vanity, Room & Board || Faucet, Delta || Basket, Target || Toothbrush Holder, Target || Bud Vase, Target || Light Fixture, Restoration Hardware || Mirror, Room & Board || Rug, Room & Board || Candle, Target || Art, Target || Tile, Fireclay || Towels, Room & Board || Plant Stand, Target || Trash Can, Target ||