07/17/2018
It's been a busy year.  In the last 12 months, we've added a new baby to our family, moved for the third time in 18 months (this time into #ouraustincasa), and began the process of designing the entire thing from scratch.  Aaron kept up his busy travel schedule for work and I found a way to mother two children and still do the work that I love so much.  (Also, this is starting to read like one of those holiday letters that people send along with Christmas cards– ha!)  I'm not sure if you've noticed, but things have changed around here in our own little corner of the internet.  Heck, I don't even know if I noticed at first.  Over the last year, our content has become more personal.  We still keep an editorial calendar, but there's a lot less focus on random things that are trending and catchy post title (#clickbait) and more focus on things that may or may not be trending, but are interesting to me and just capturing organic life– what we are into, how the house is progressing, parenting with the girls.  Aaron never leaves the house without his camera (100% not exaggerating!), so it's been easy to capture more of the every day.  The best part of social media and blogging for me has always been the connection and community it creates and that's where the focus will always be here.  It's sort of like a return to the 2008 internet and I like it. I hope you do, too.  "What does this have to do with your office reveal?", you might be asking yourself…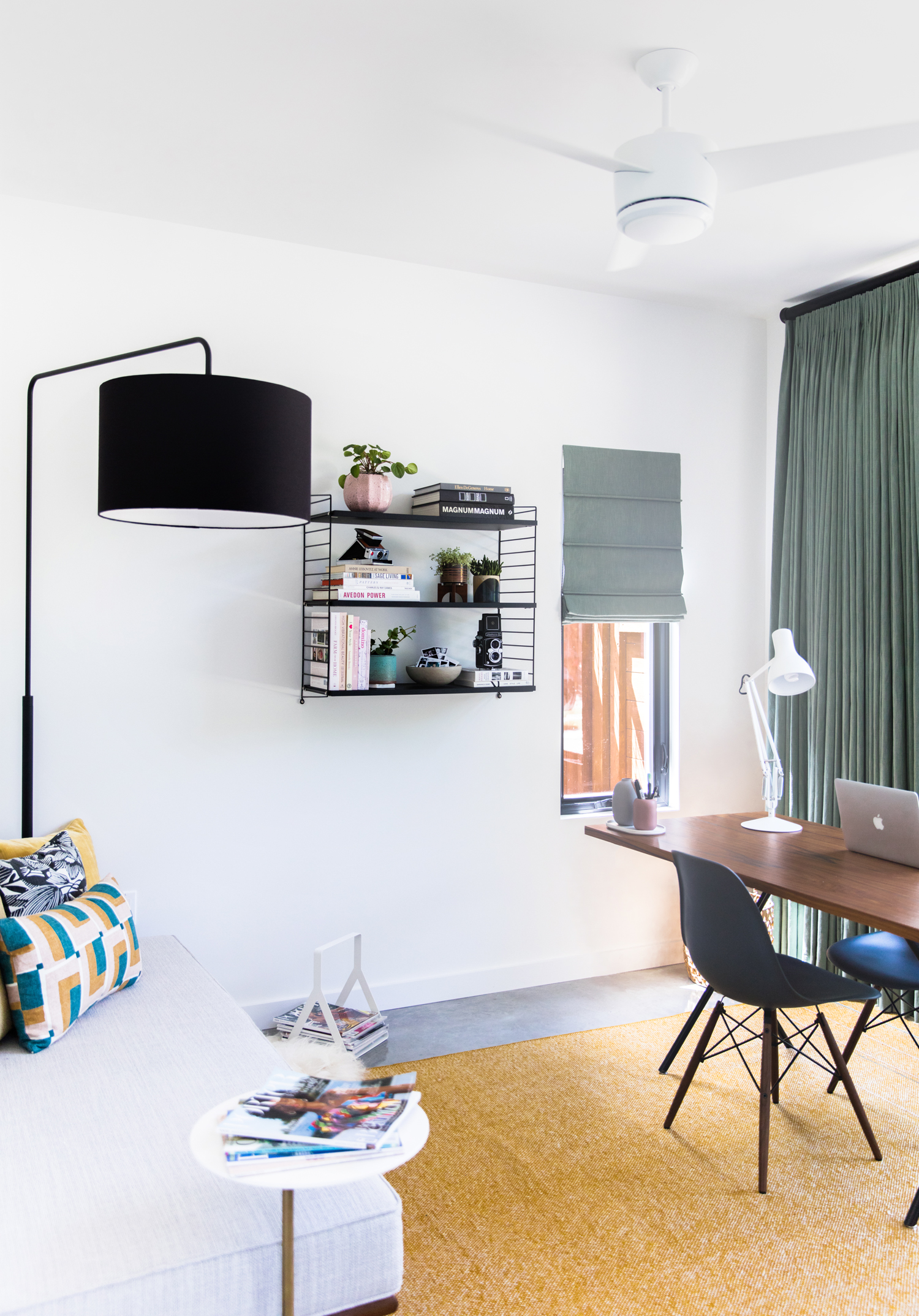 This office is a perfect reflection of the merge of all of the different facets of our life.  It's where we play board games and do art projects with Parker while Ever sleeps on the weekend.  It's where I hide from my 11 month old and get work done when her babysitter is here. (She loses her mind if she sees me and knows I'm home.)  When Aaron isn't traveling he works across the desk from me.  It's also become home base for another project I have been hard at work on and on occasion my nephew spends the night on that day bed.  It's more than just an office. It it's a multi-faceted corner of our home that functions uniquely for our family and I couldn't love it more.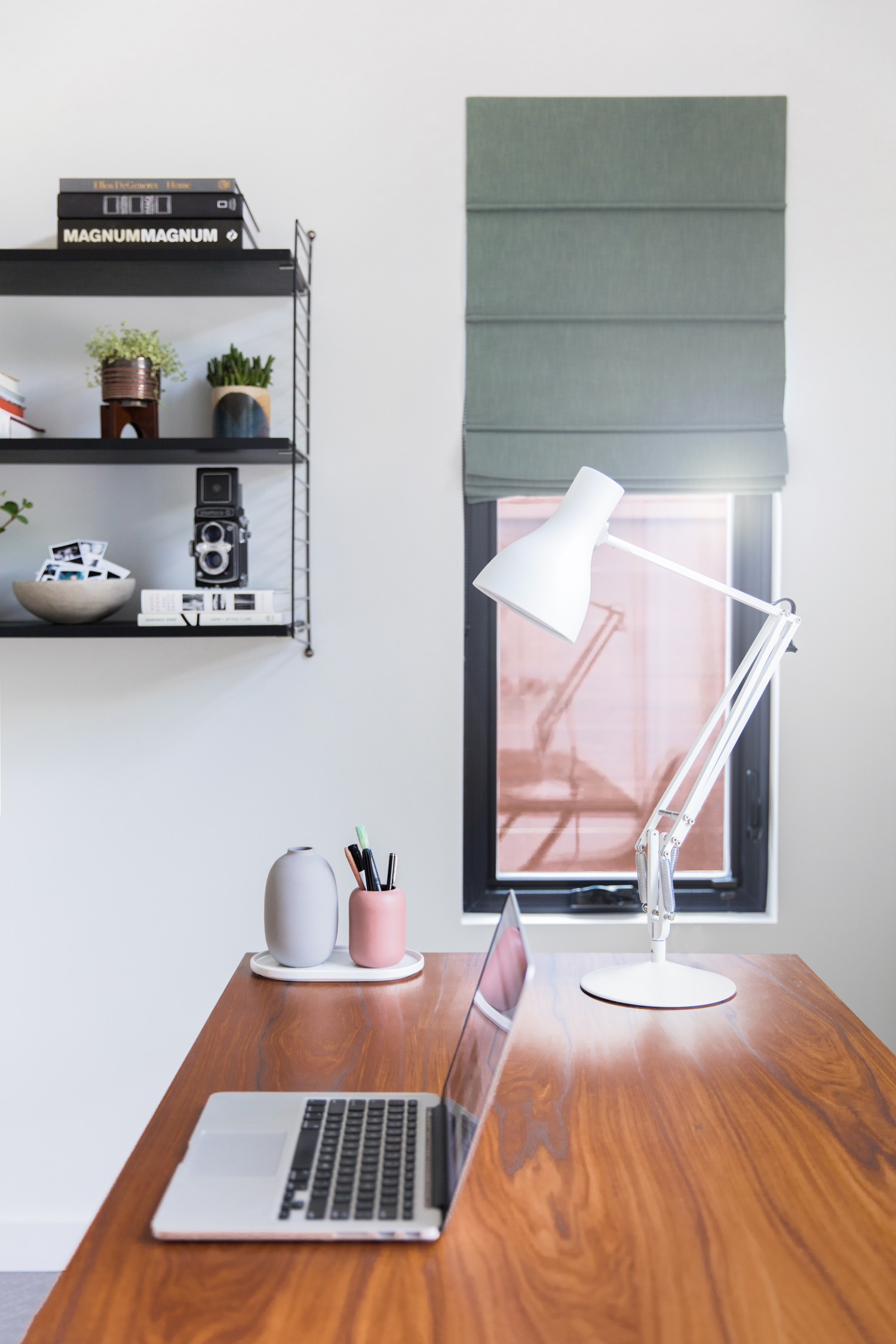 Everything started with that yellow rug.  It was the first thing we chose when we partnered with Design Within Reach for their catalogue shoot and became the canvas for everything else.  I love that happy sunny color.  After that we partnered with Calico for the draperies in this room, as well as all of these beautiful, cushy pillows.  They have dozens and dozens of books of fabric samples in every possible color way, pattern, and material and you can curate your own mix of sizes and fabrics.  (You can read more about why we love Calico so much here!)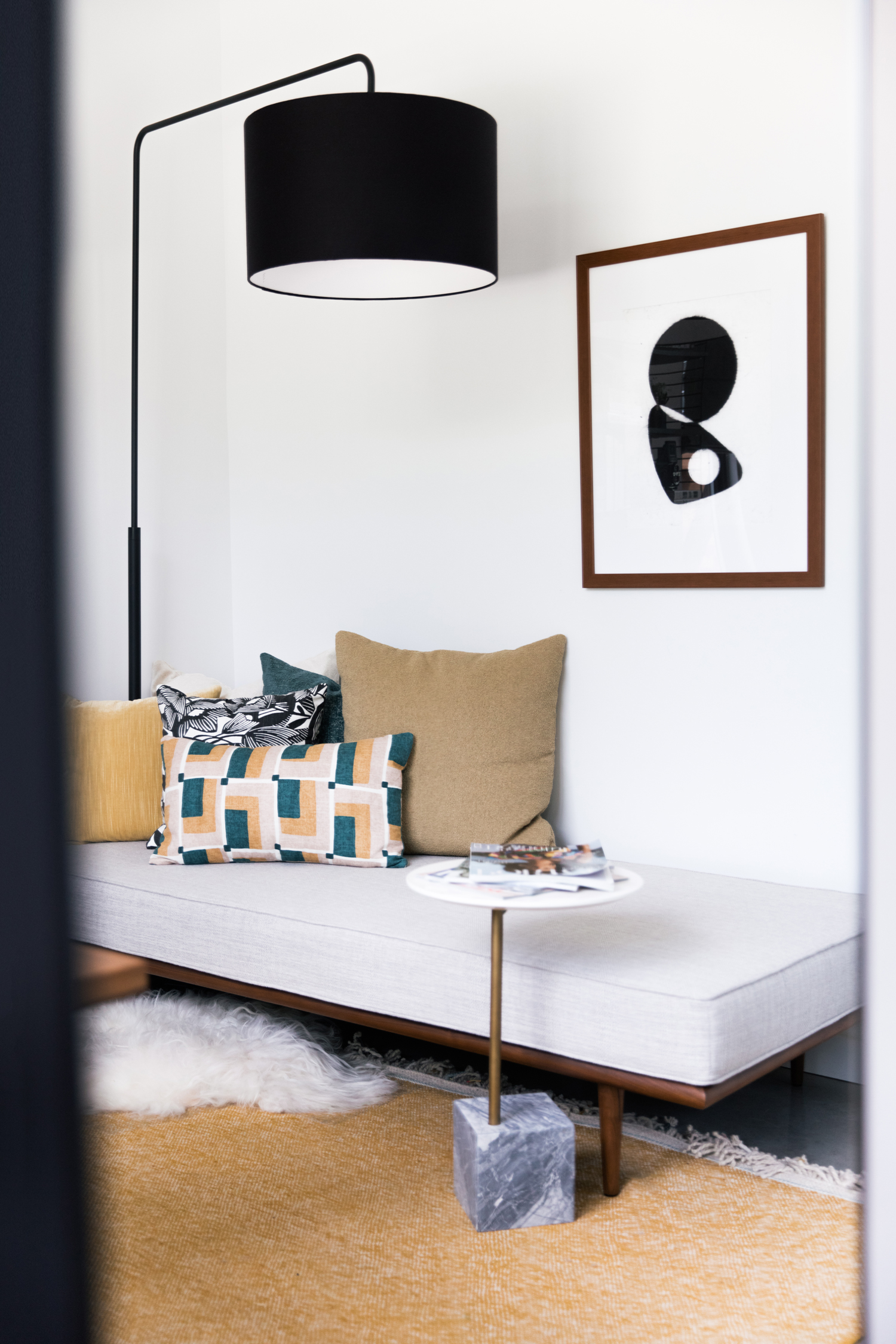 We wanted a C-side table for the daybed so that it was easy to work from the daybed as well.  This one is from West Elm and we love it.  When we were brainstorming for a recent project there were four of us in here working away comfortably.  It's also a pretty cozy spot for morning coffee and quiet.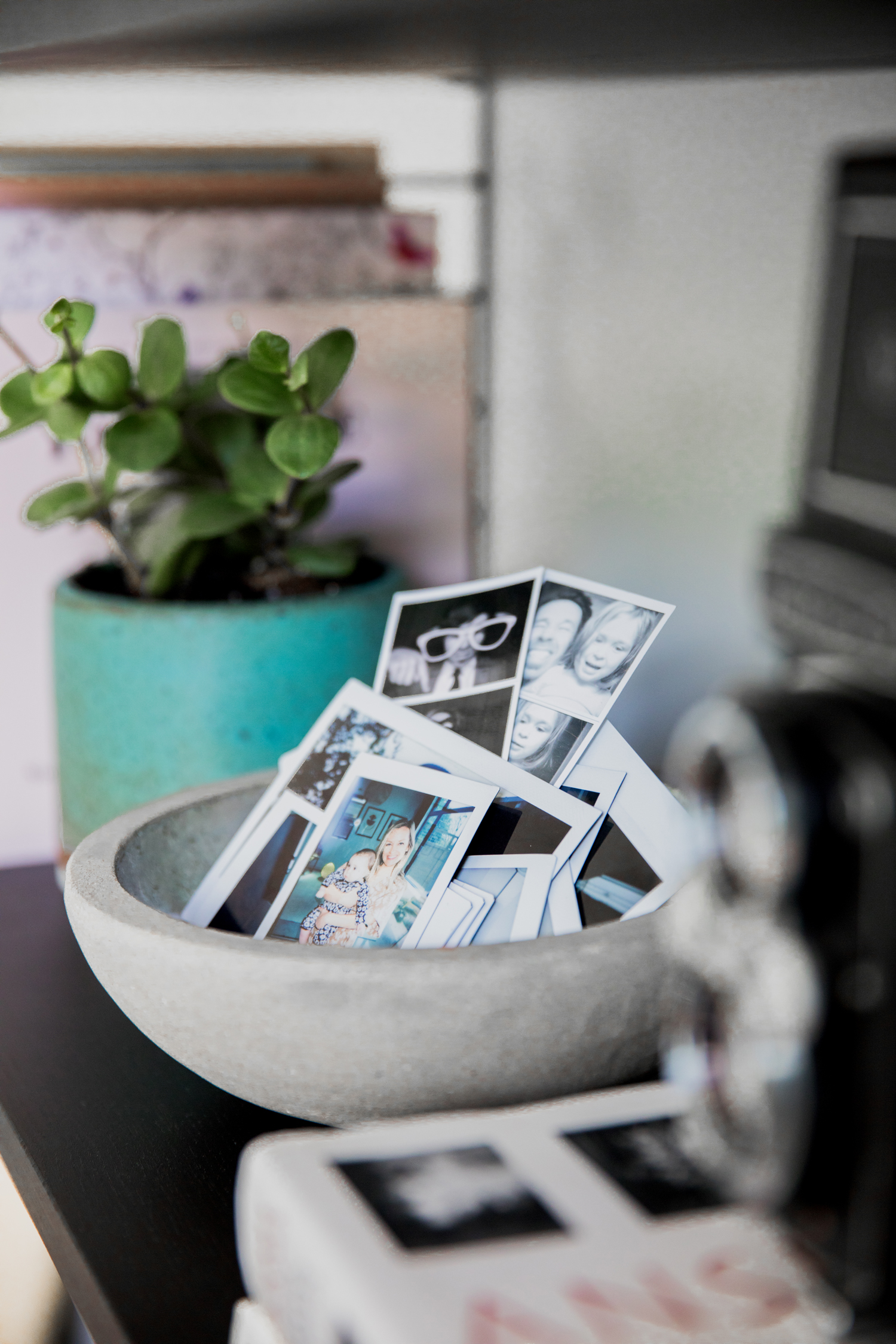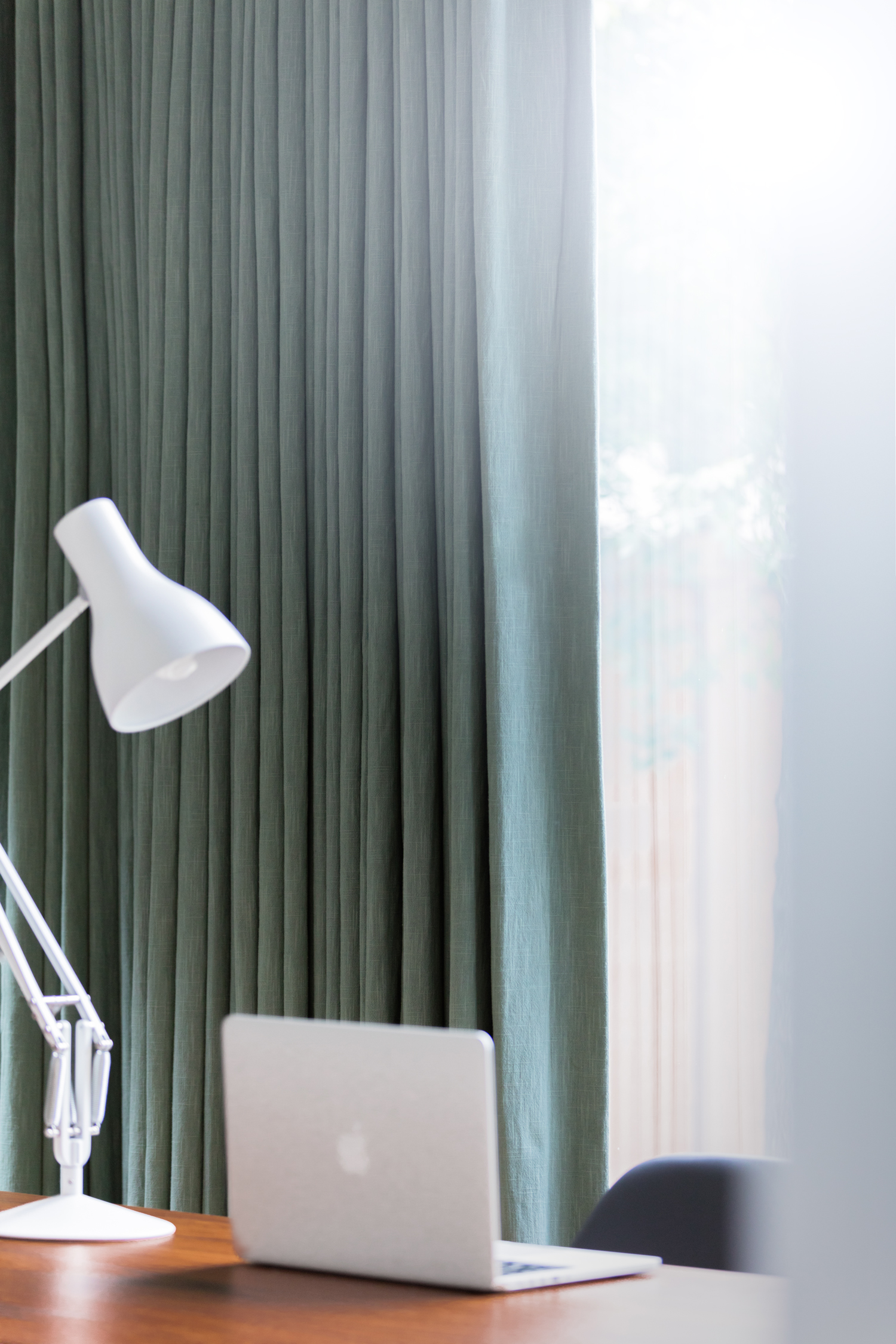 But seriously, how gorgeous are those drapes?!  The combo of that green and yellow gets me every time!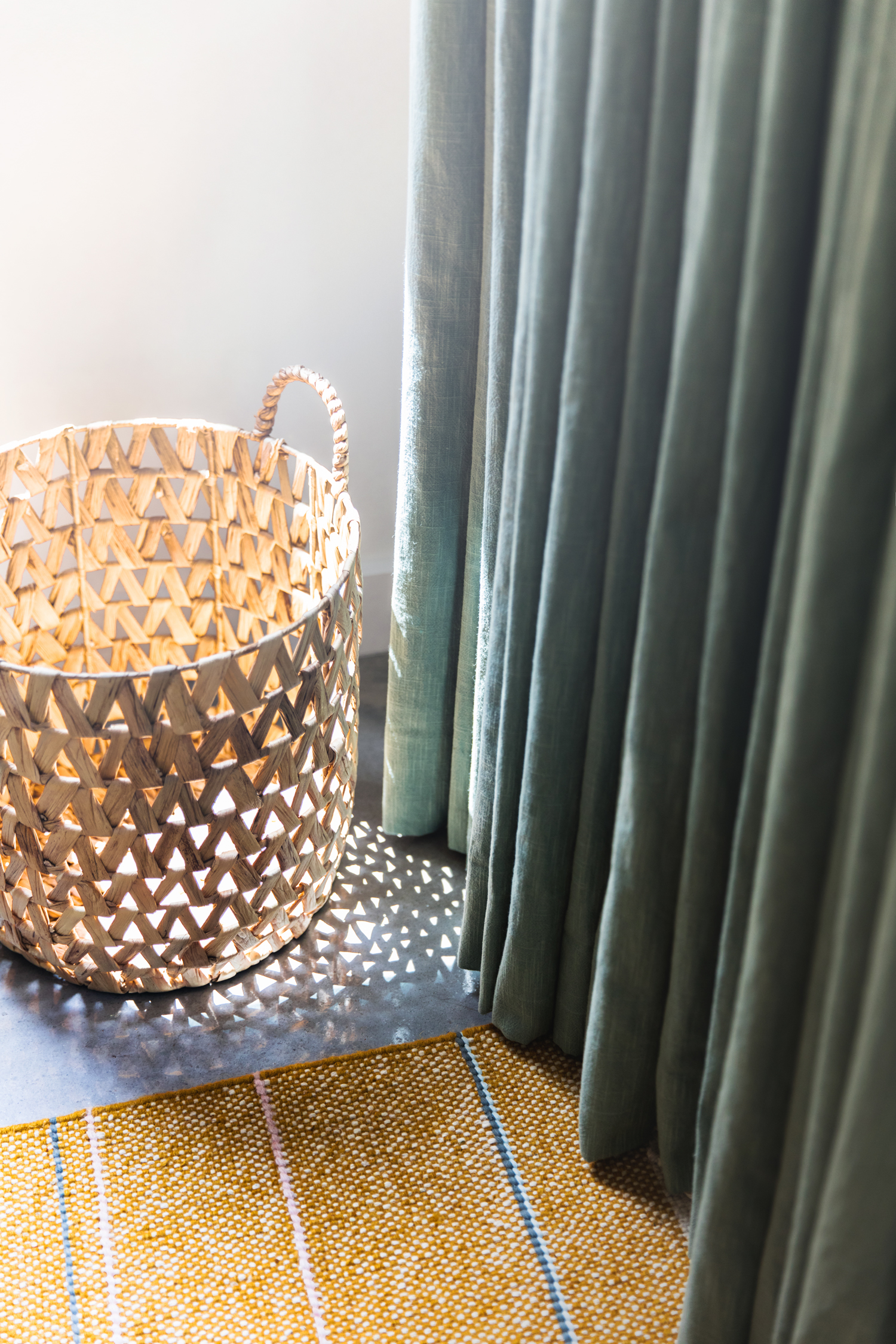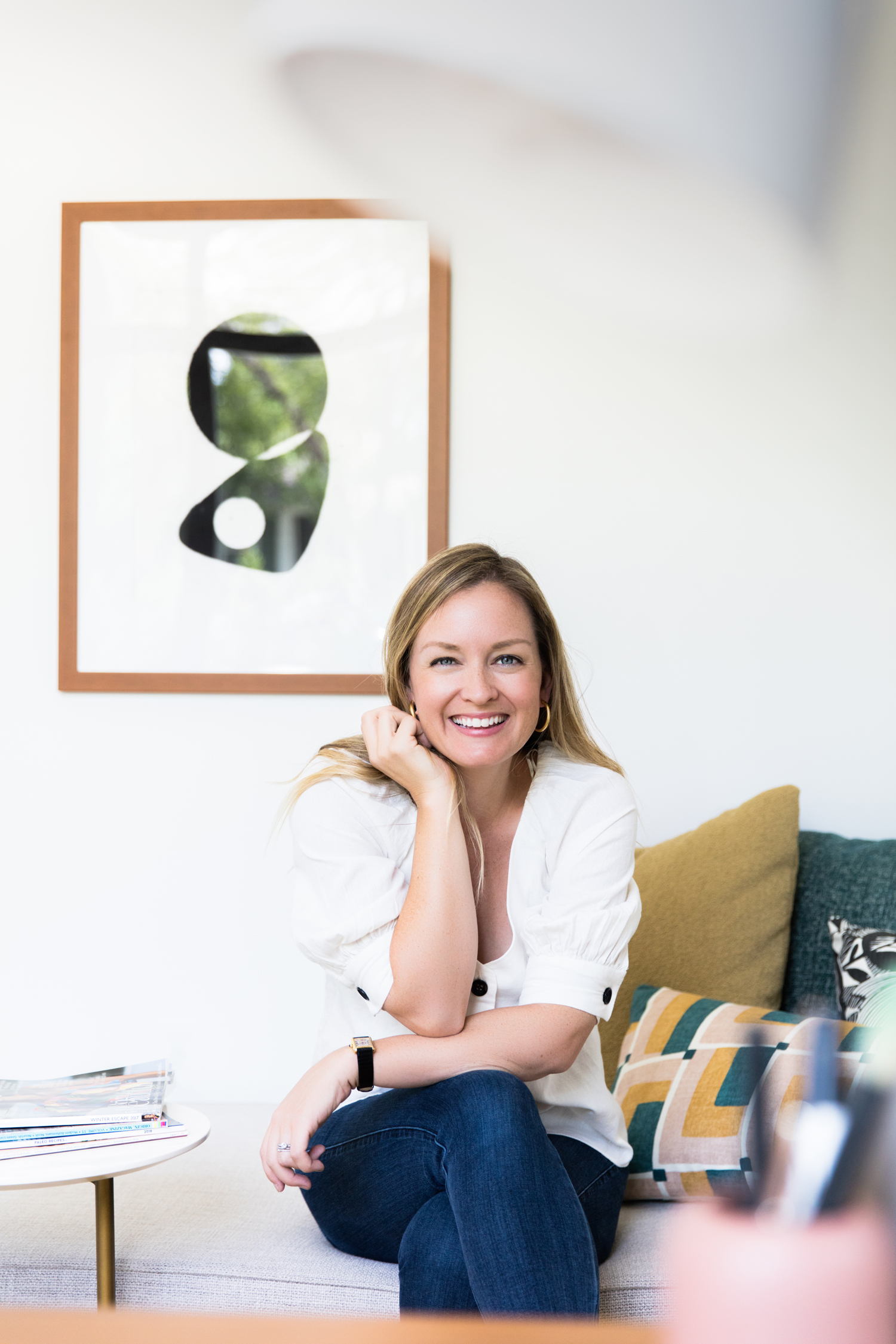 Window Draperies, Calico || Nelson Daybed, Design Within Reach || Nelson X-Leg Table, Design Within Reach|| Eames chairs, Design Within Reach  ||  Type 75 Task Lamp, Design Within Reach  || Rug, Design Within Reach  || Sheepskin Throws, Design Within Reach || Lamps Plus Ceiling Fan || String wall shelving, Design Within Reach  || Side Table, West Elm || Art, Art.Com || Pencil Holder + Vase, H&M Home || Small Planter + Stand, West Elm || Black Floor Lamp, Room & Board || Pillows, custom by  Calico ||  Basket, West Elm || Pink Planter, Anthropologie ||
Photography by Aaron Pinkston