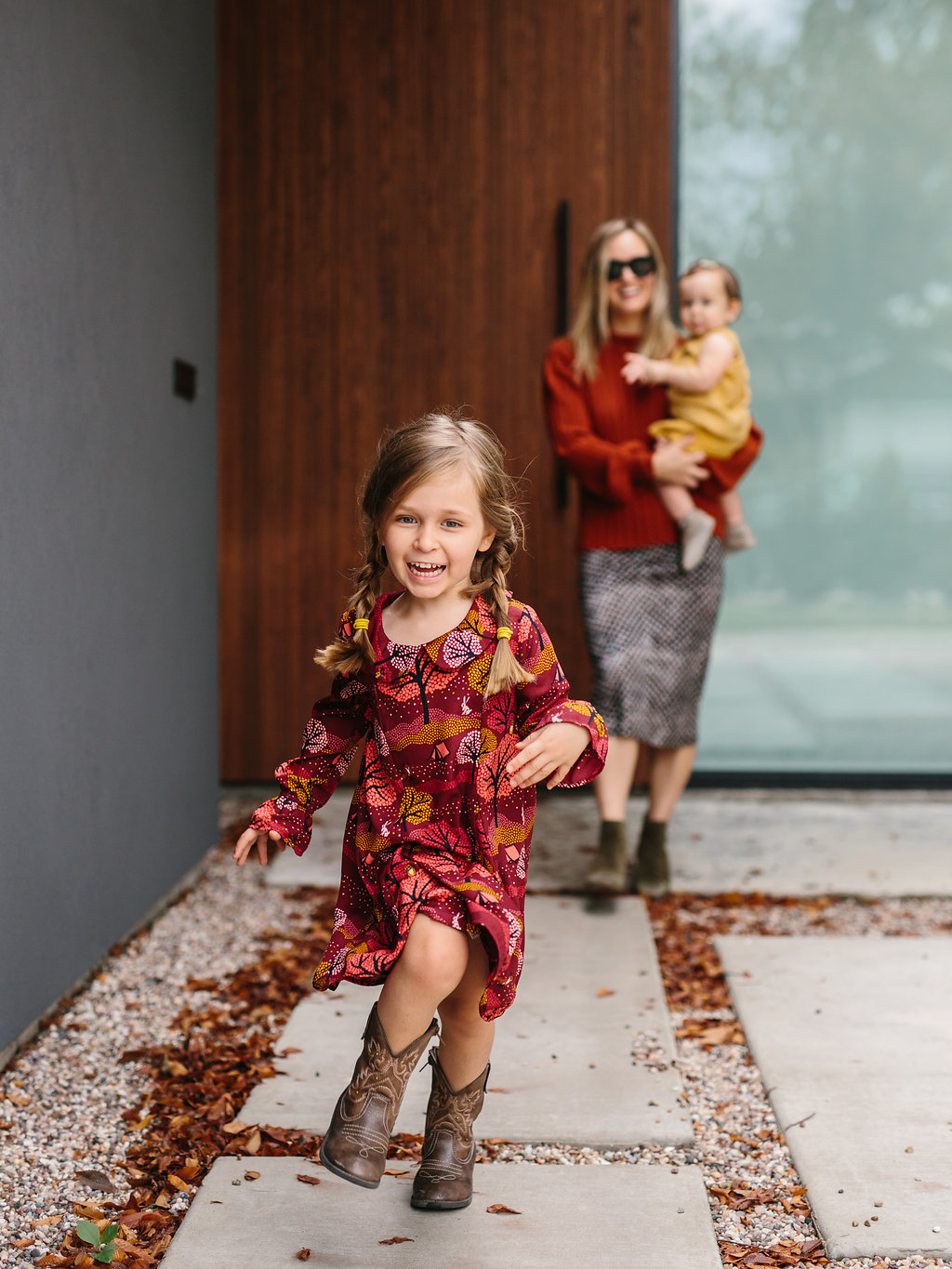 Two and half years and a couple dozen posts later, I thought I would compile a few of my favorite photos from each room into a full tour so that you can get a sense of how everything works together and the flow of the house. While it may look like a real estate listing, I promise we are going to be here awhile! If you're curious about any of the details or sources, click through to the specific room and everything should be mentioned and linked for you there. With the exception of future outdoor posts-- we are still working on those!-- this is the final tour of what has been a totally epic personal journey and I have loved sharing it with you all here. Your kind comments and encouragement have made this already fun adventure even sweeter, so thank you!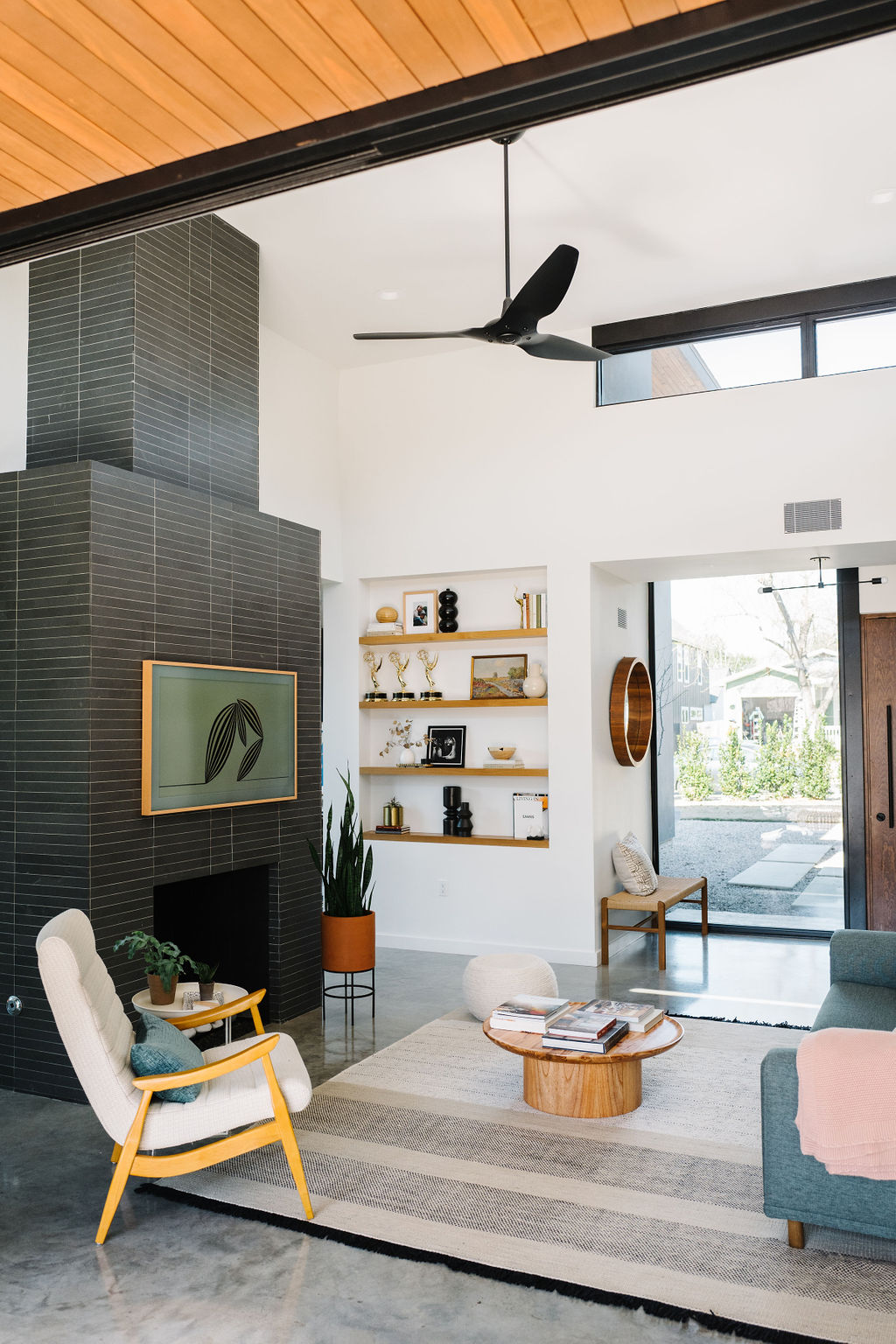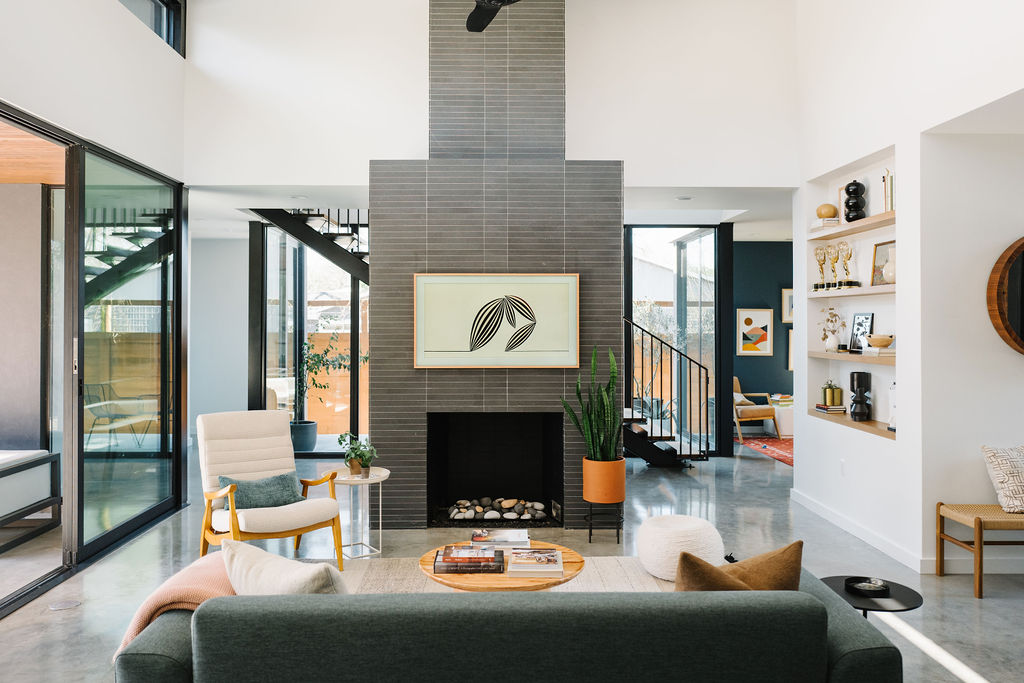 You can really get a feel for the layout of the house in this photo! To the right is the playroom, then just past that the guest bathroom and just past that the office. To the right of the fireplace is a hallways that leads to our master bedroom and bathroom.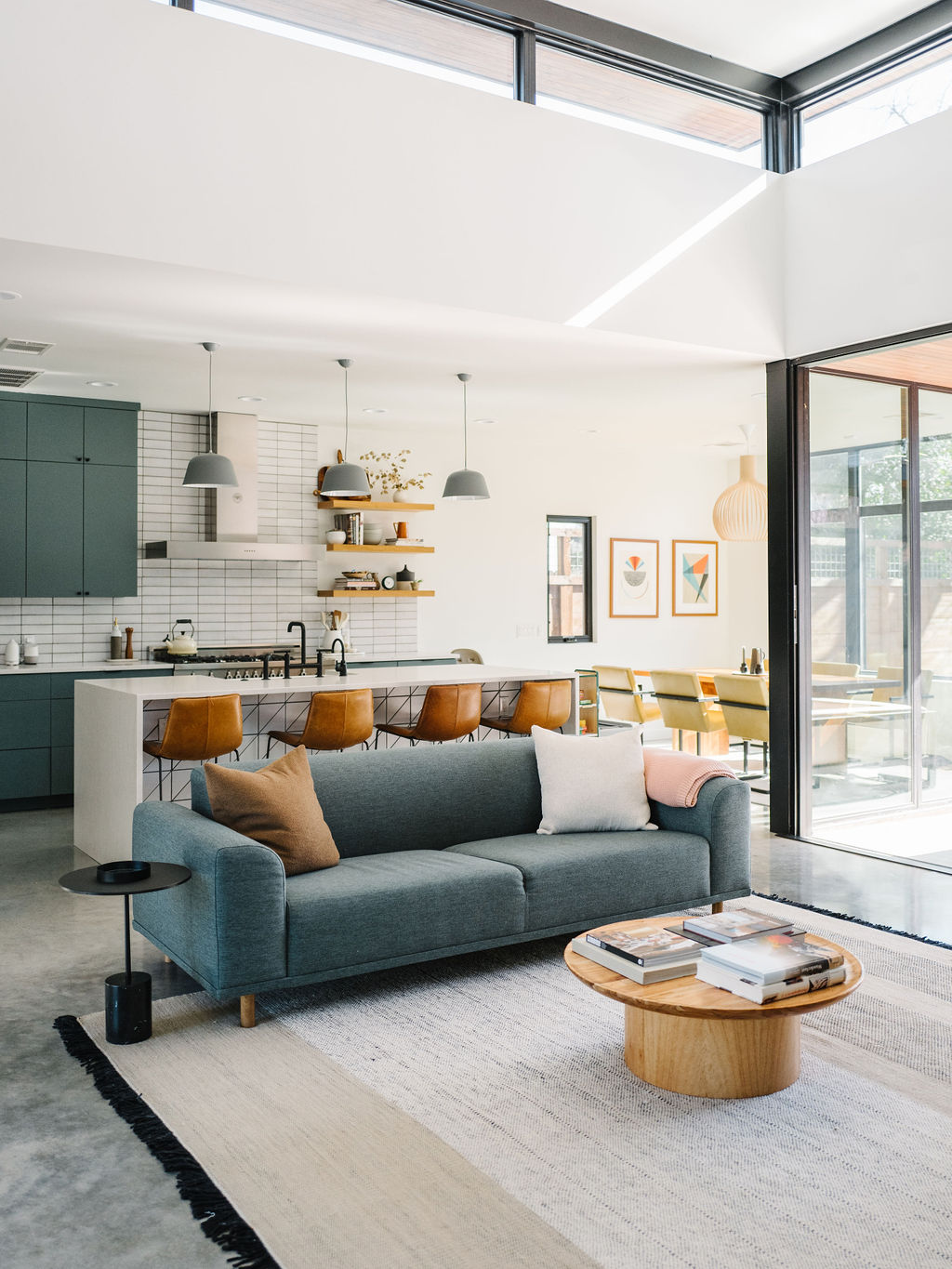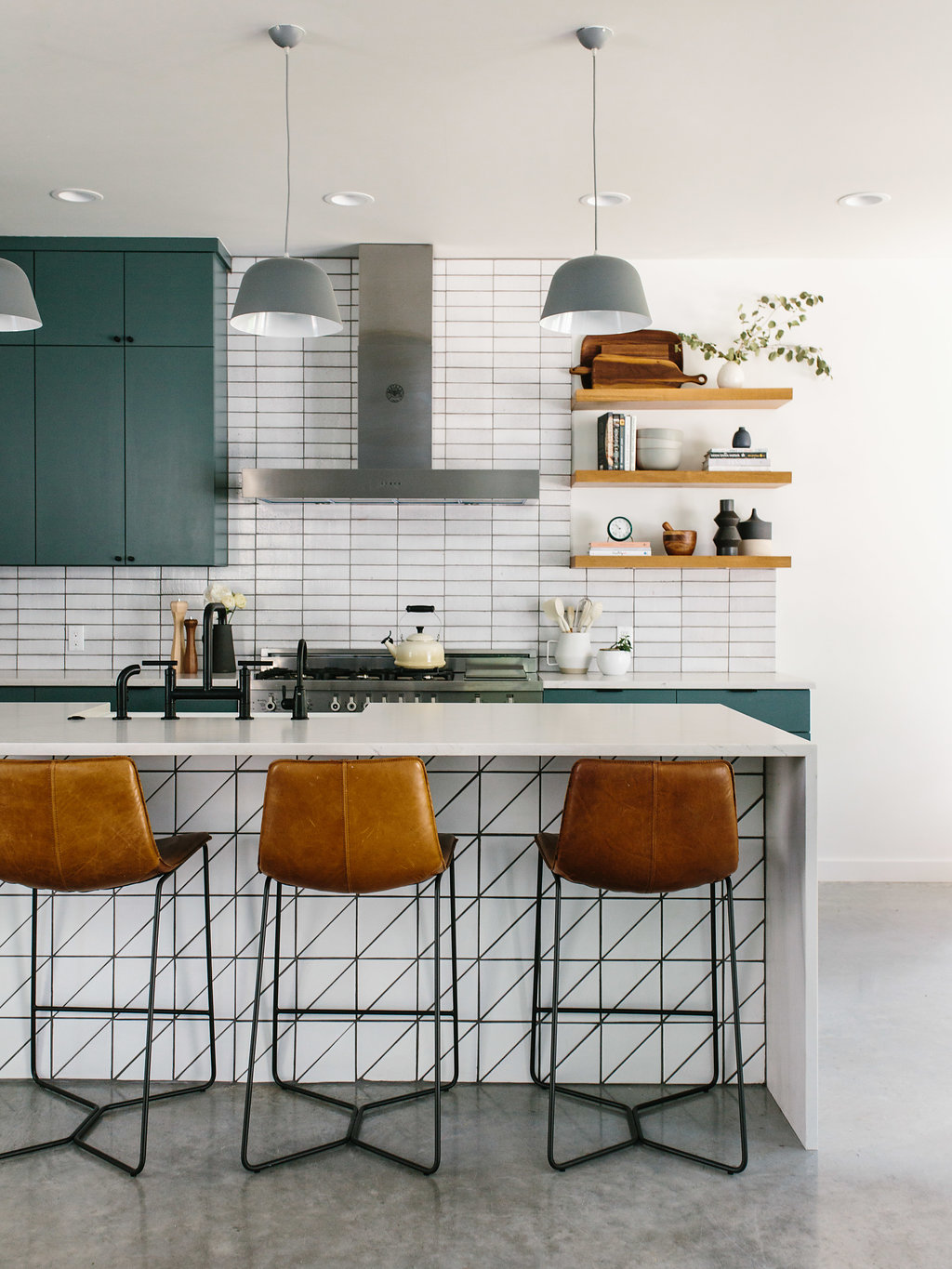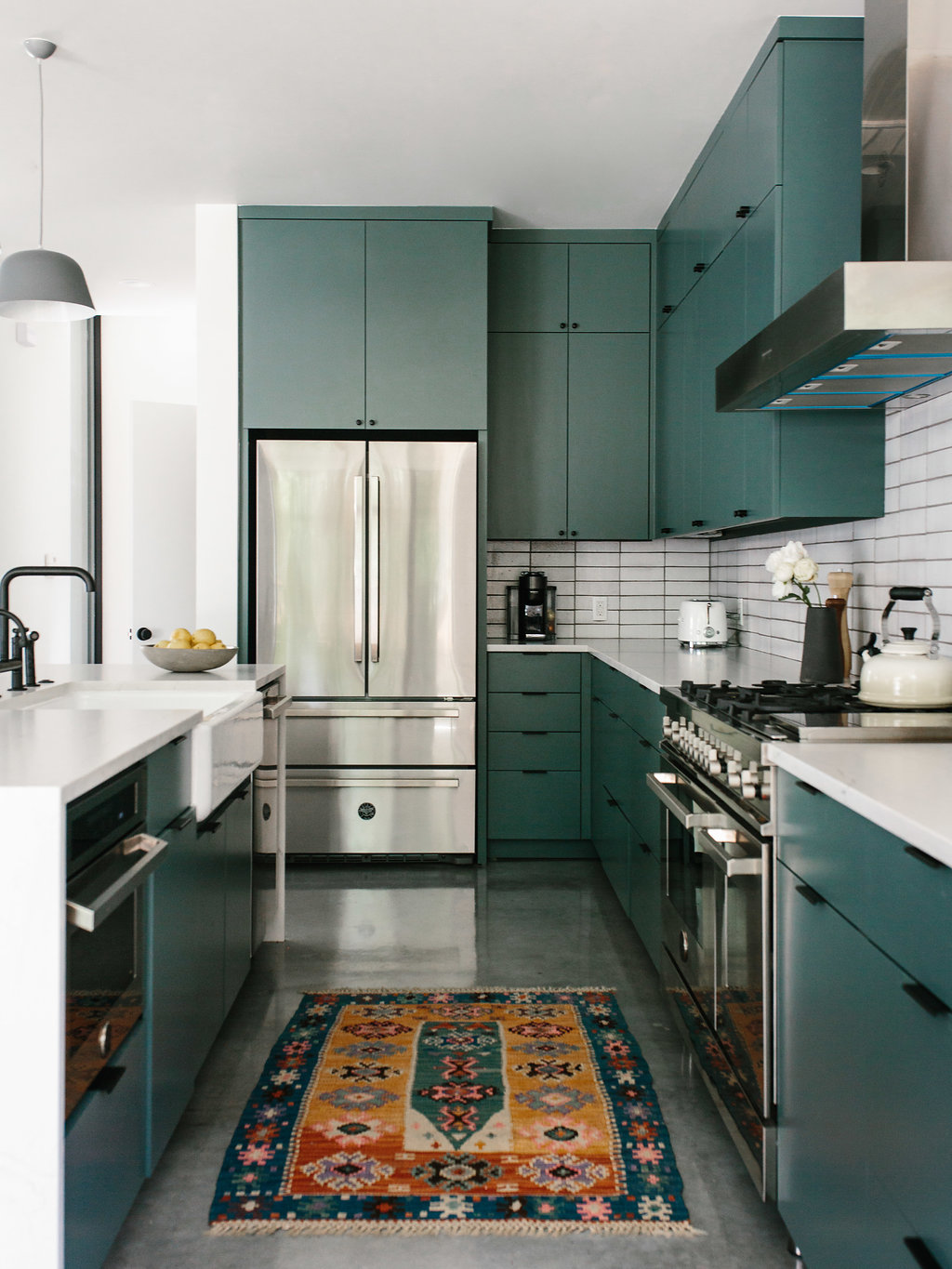 Just on the other side of the refrigerator is the pantry and then a small mudroom. (I guess we do still have rooms left we haven't shared!)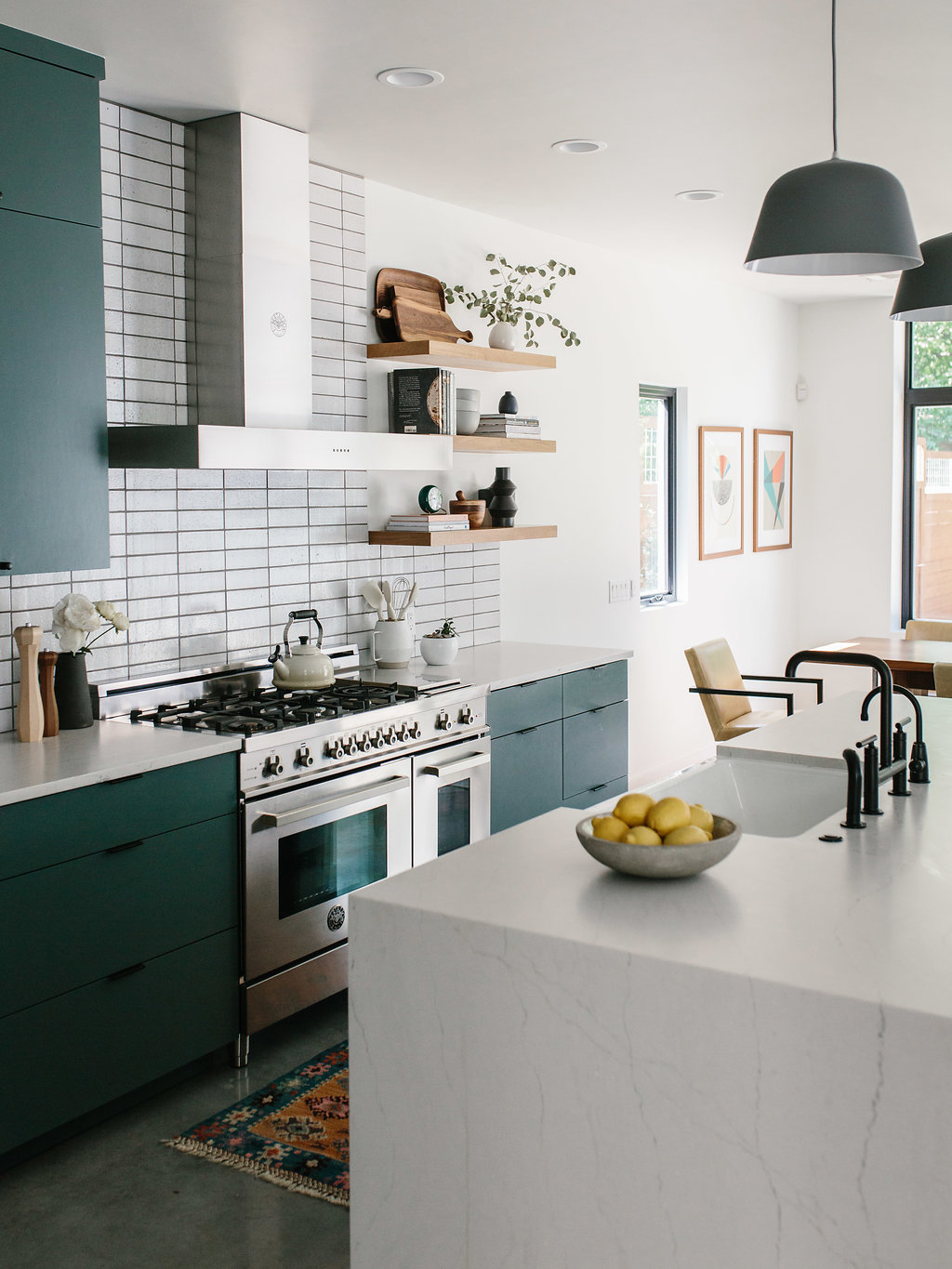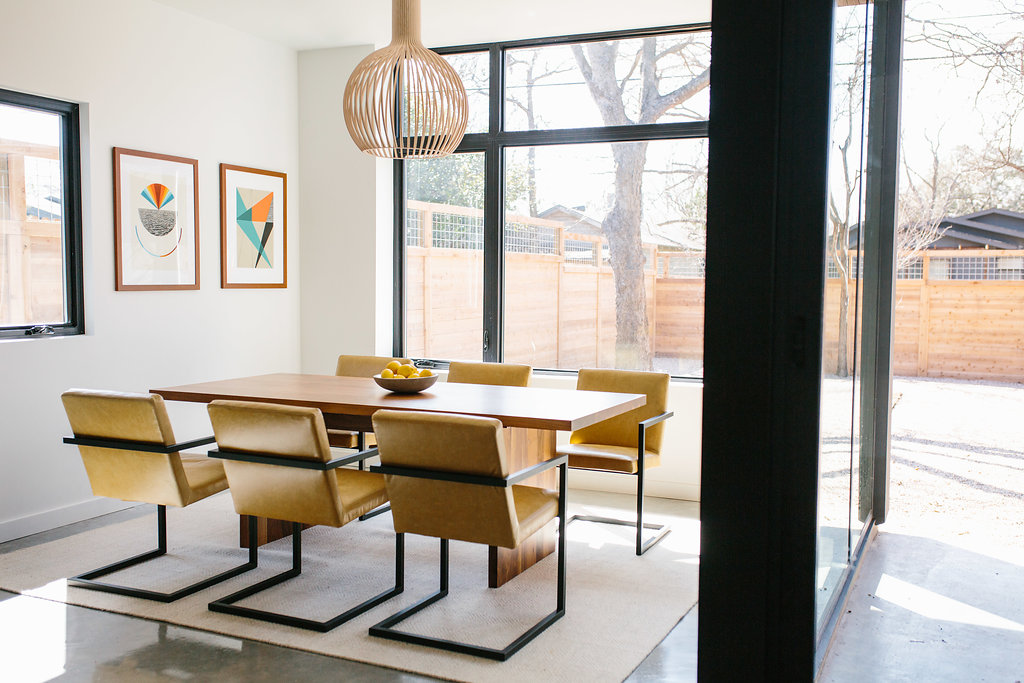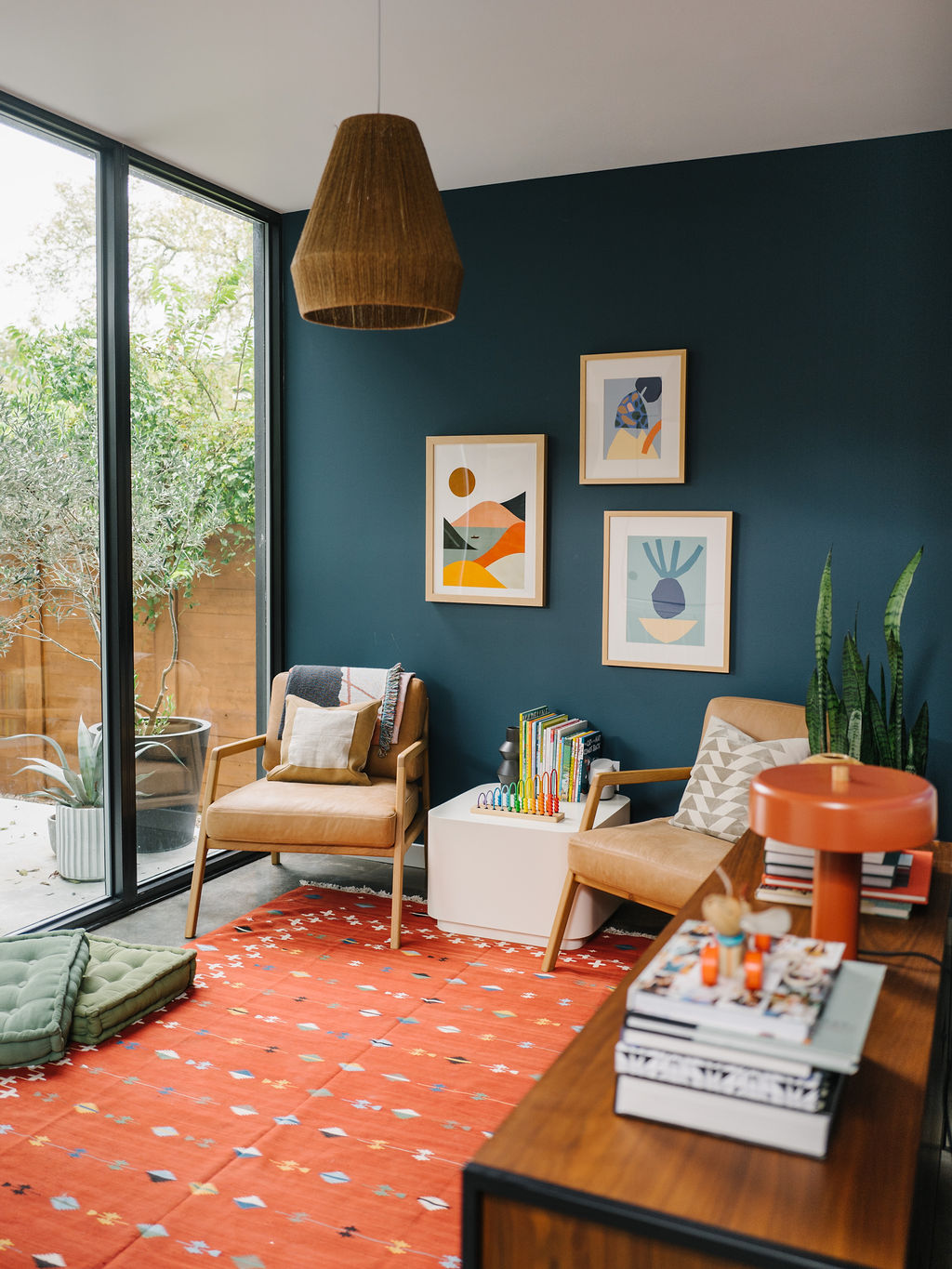 From this photo you can kind of get a sense of the side atrium patio that we are in the process of tiling.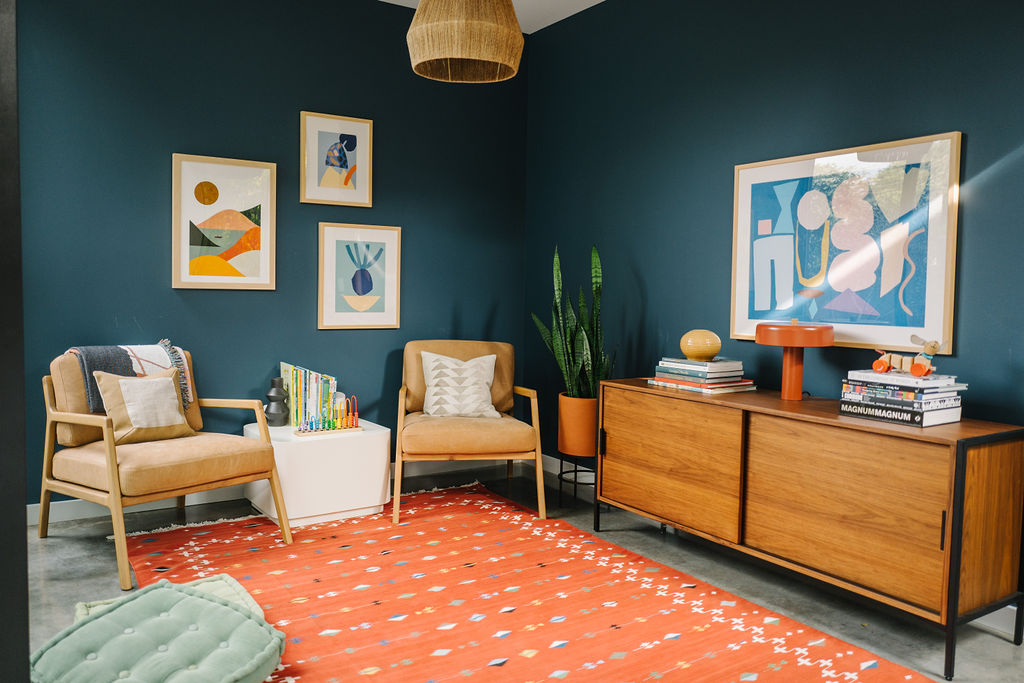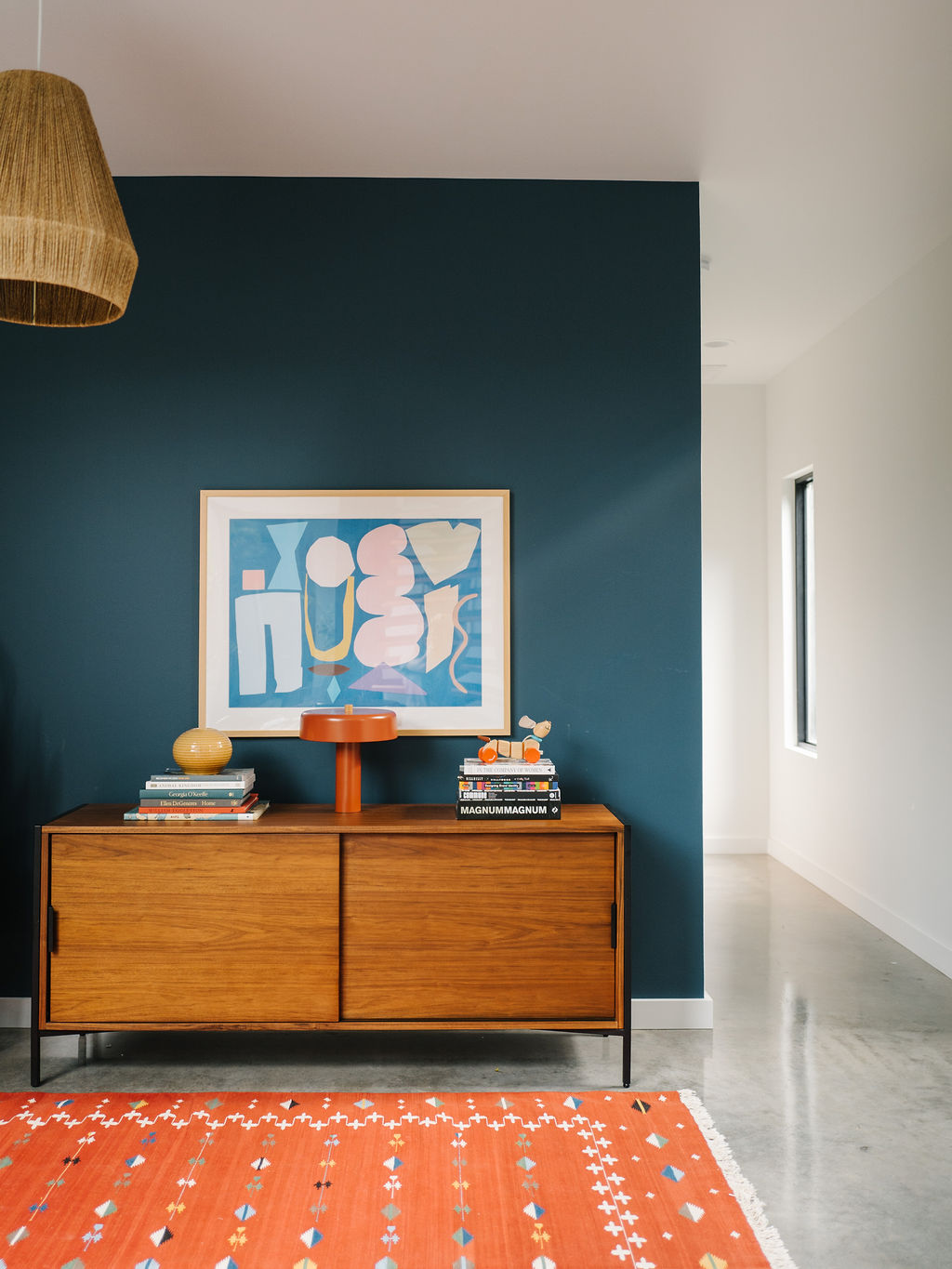 So just on the other side of the above wall is the guest bathroom and then on the other side of the guest bathroom is the office.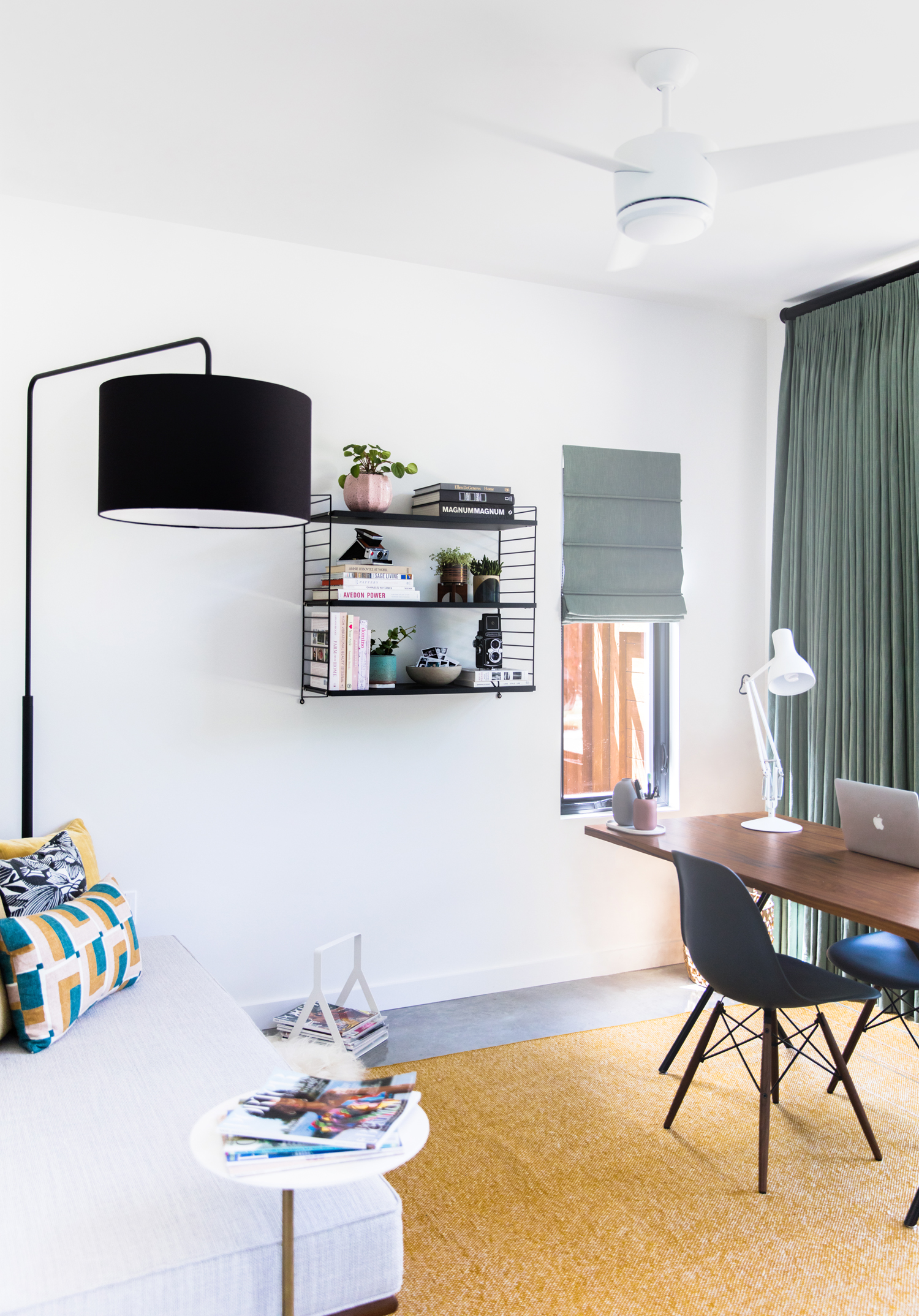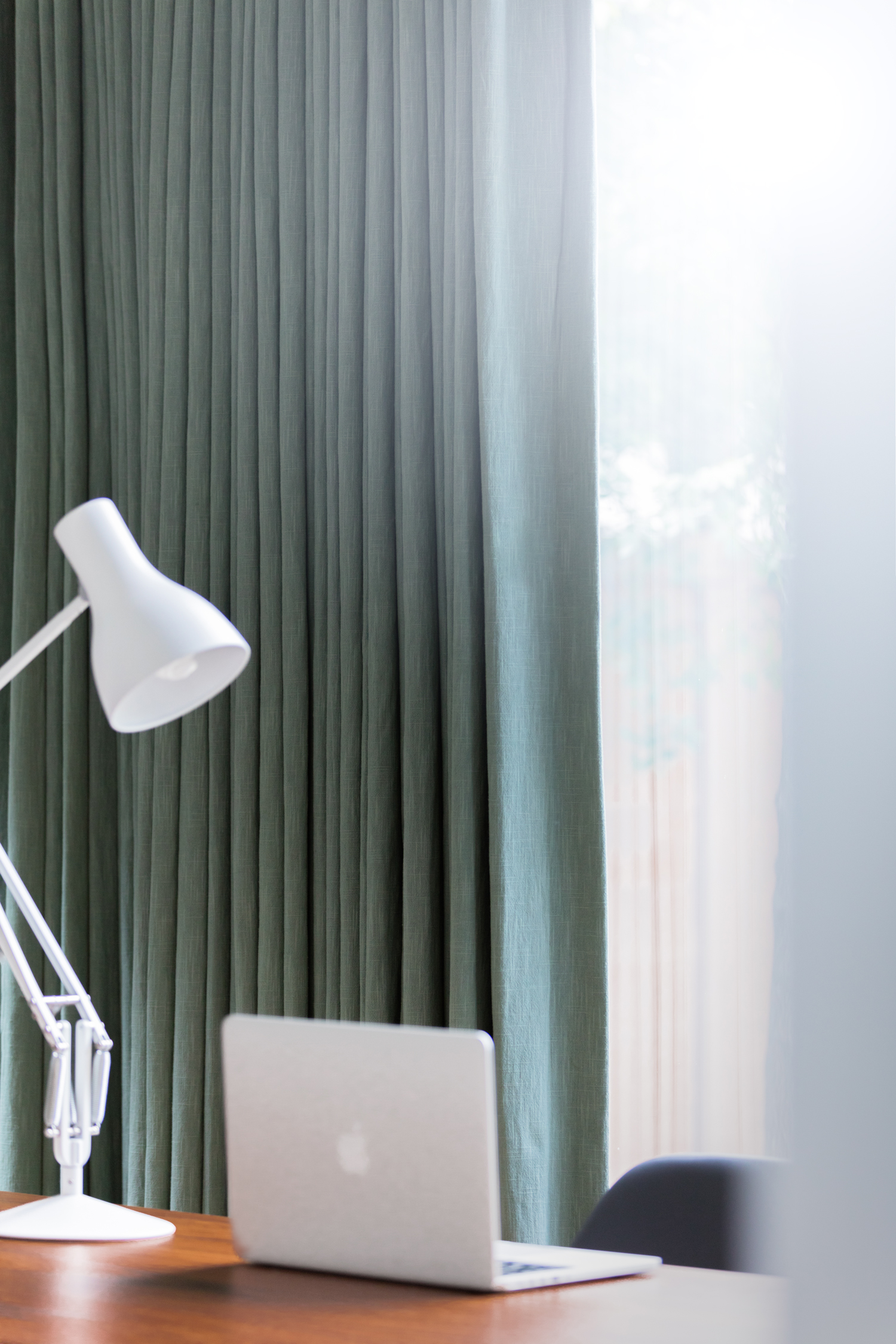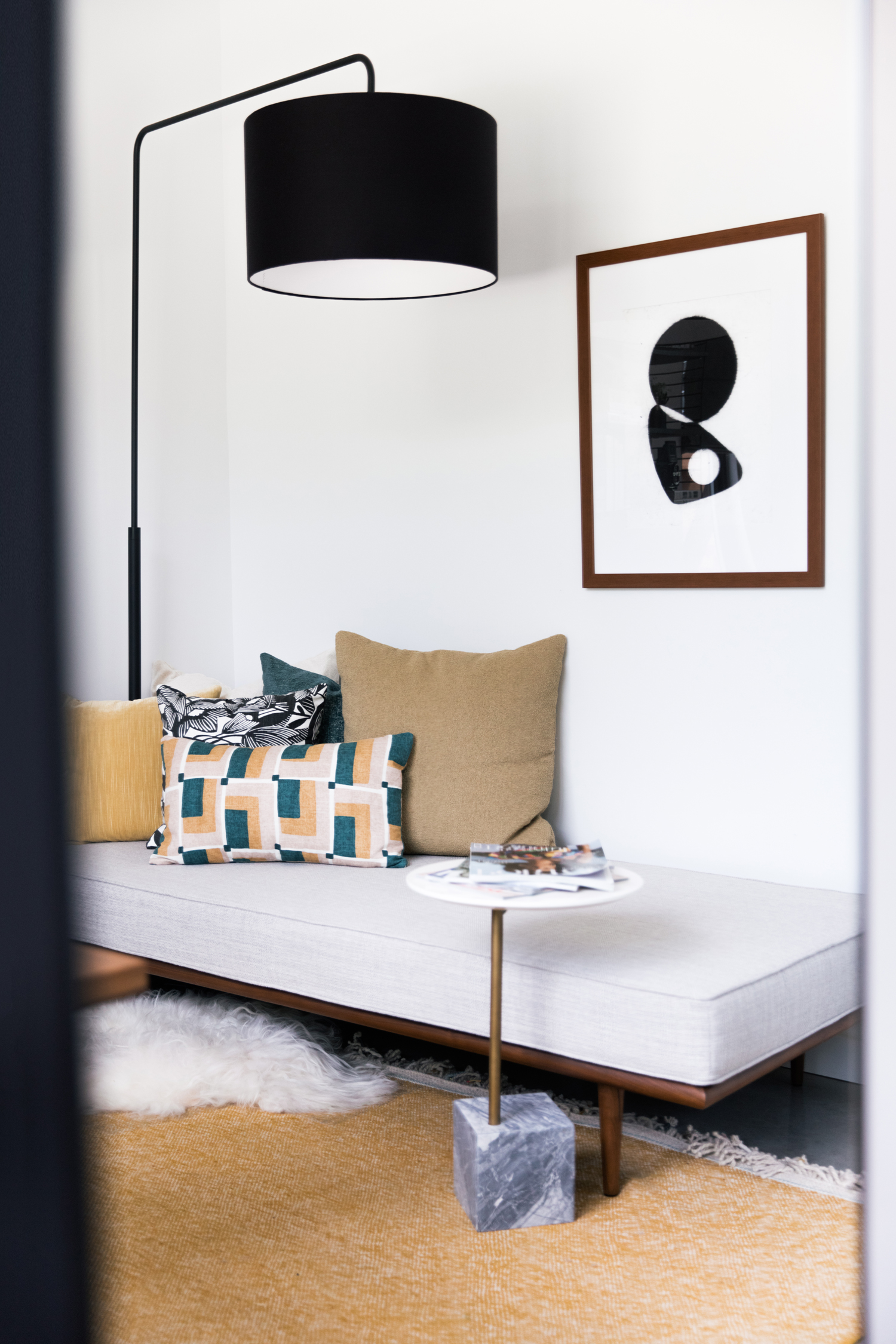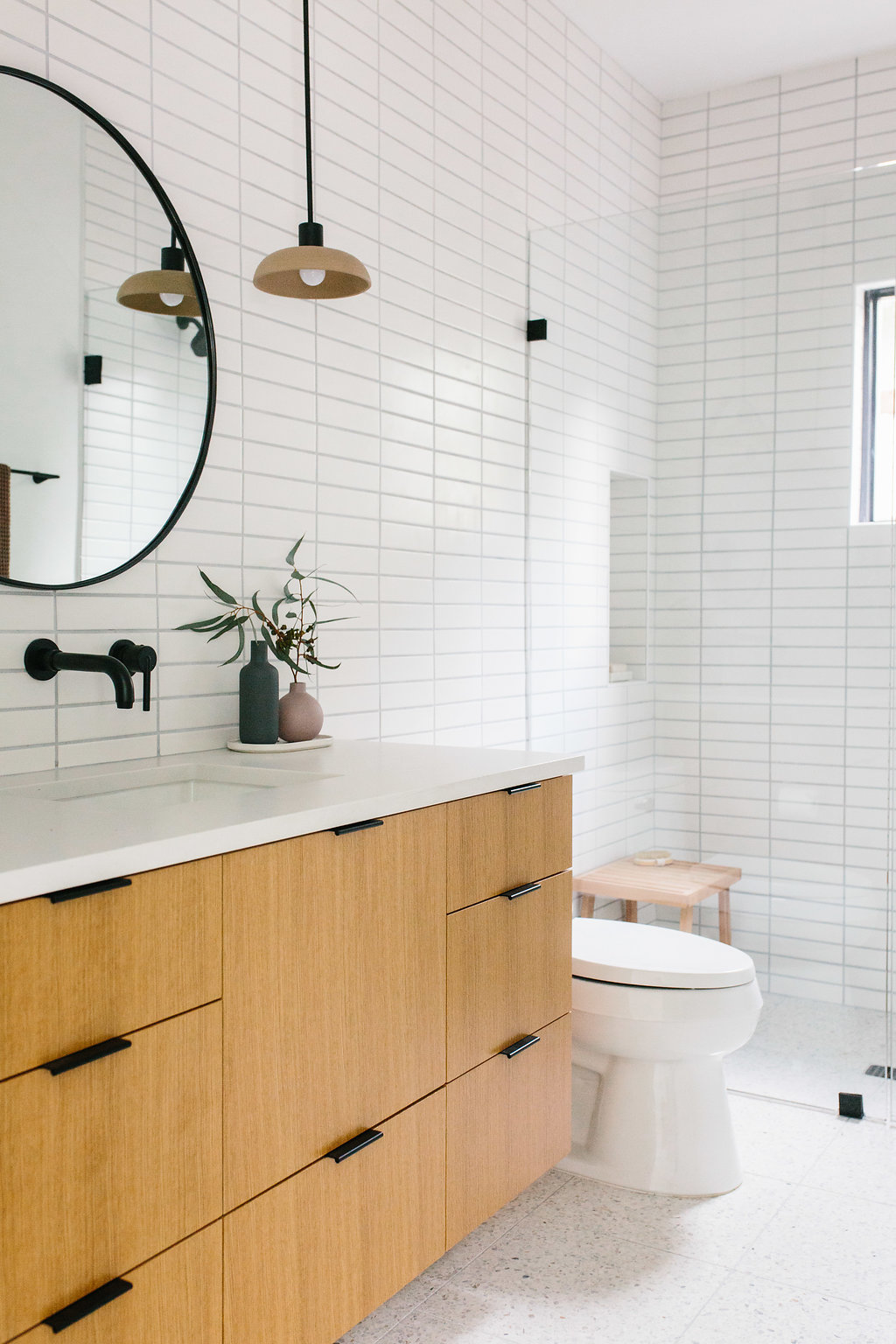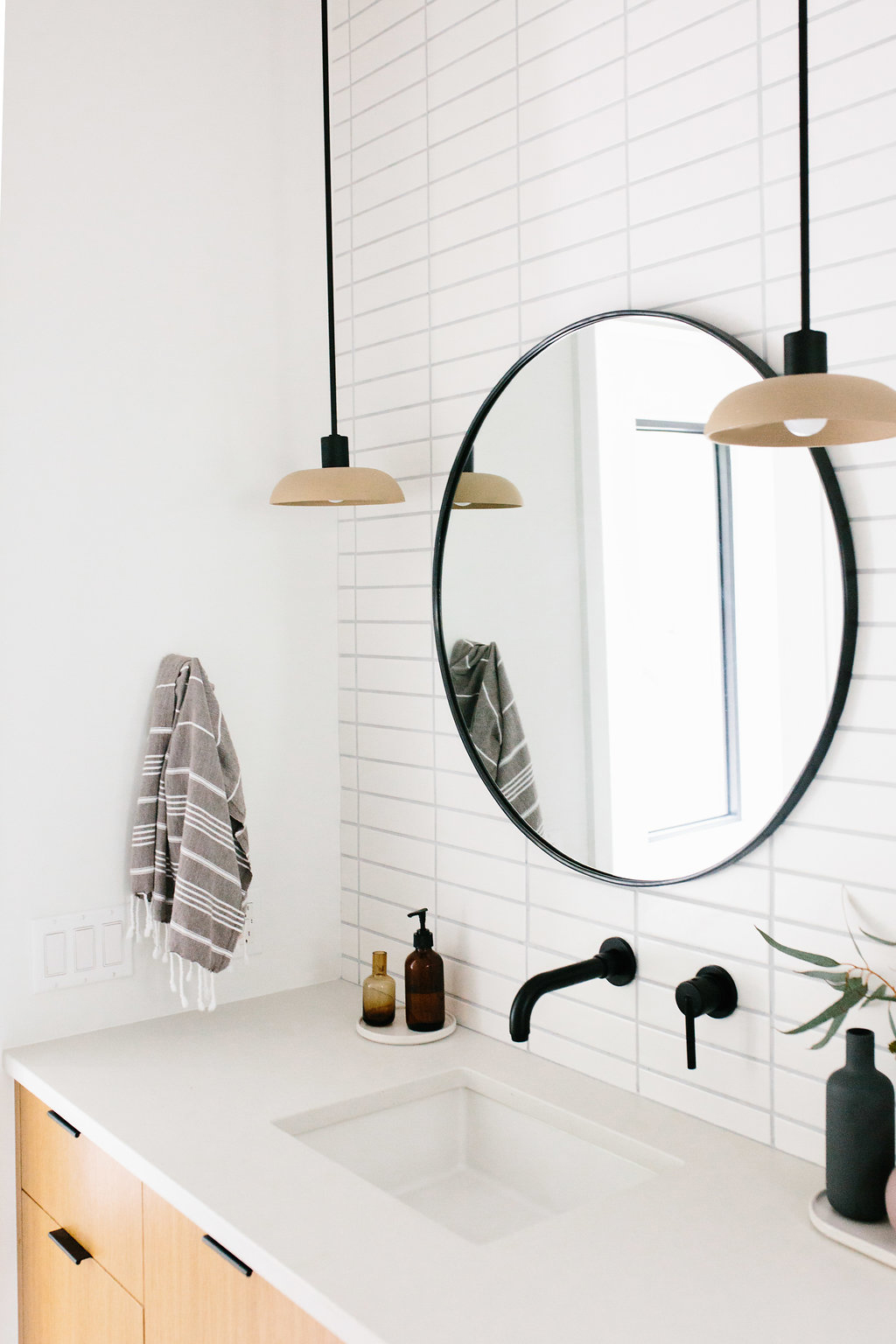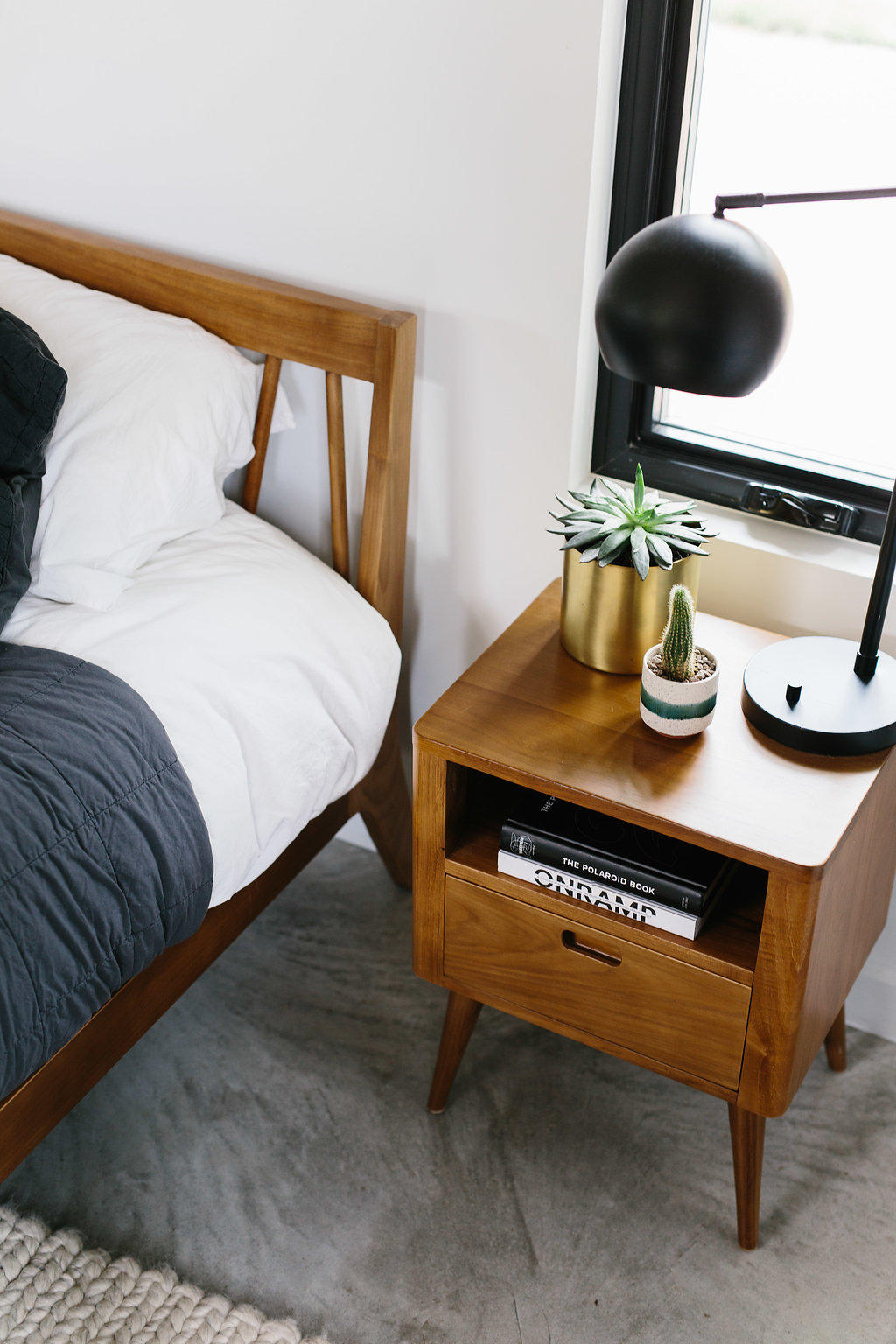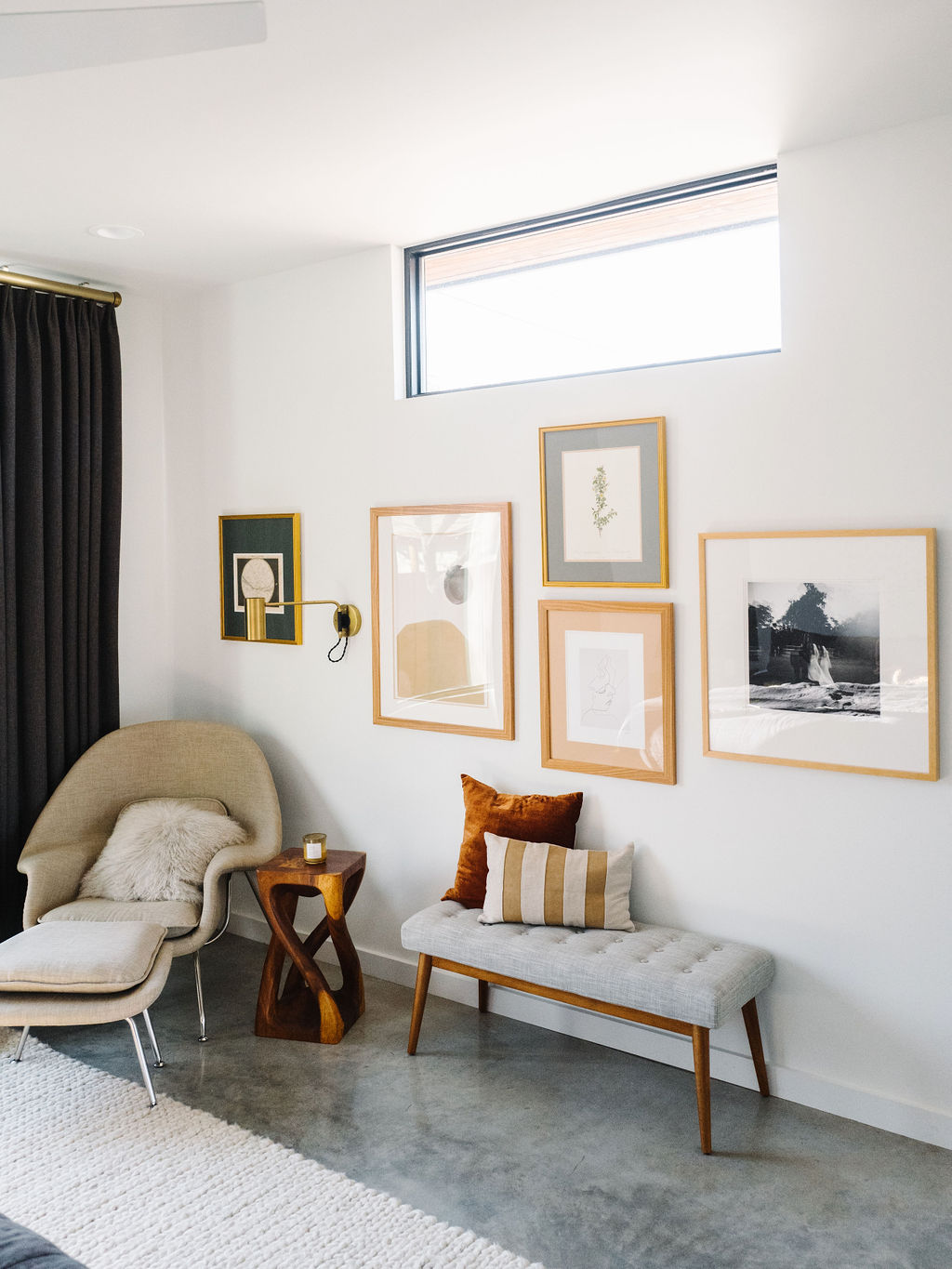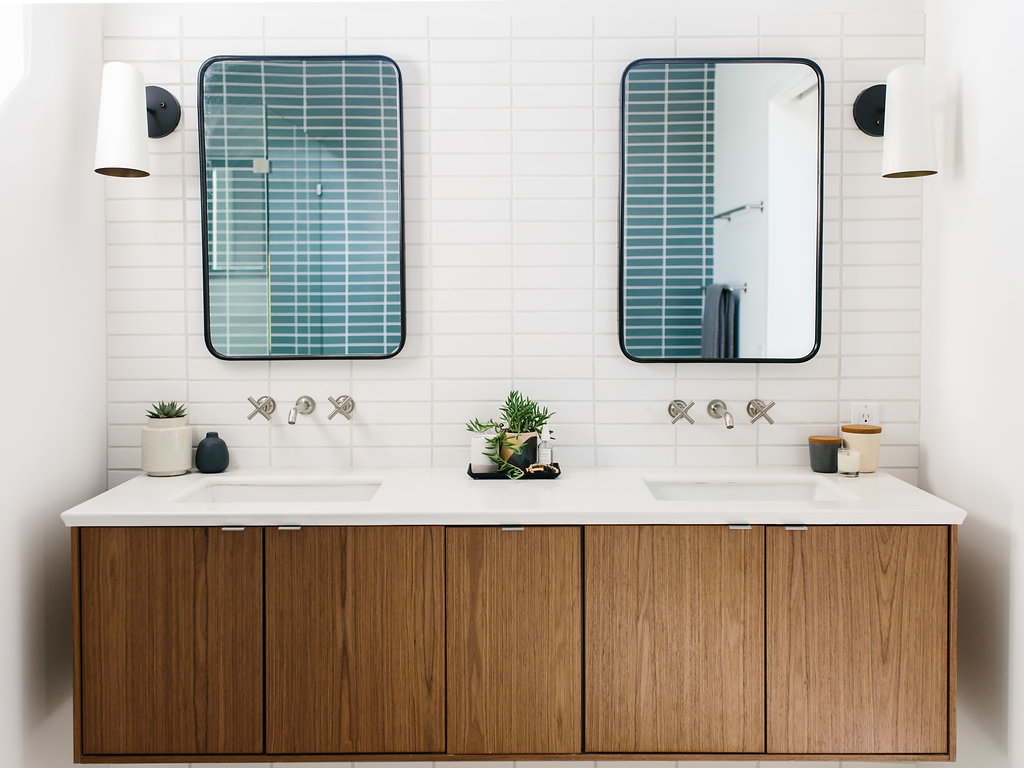 The girls' rooms are both upstairs as well as their bathroom and the laundry room. (Another unpublished room! Haha! Stay tuned, I guess!)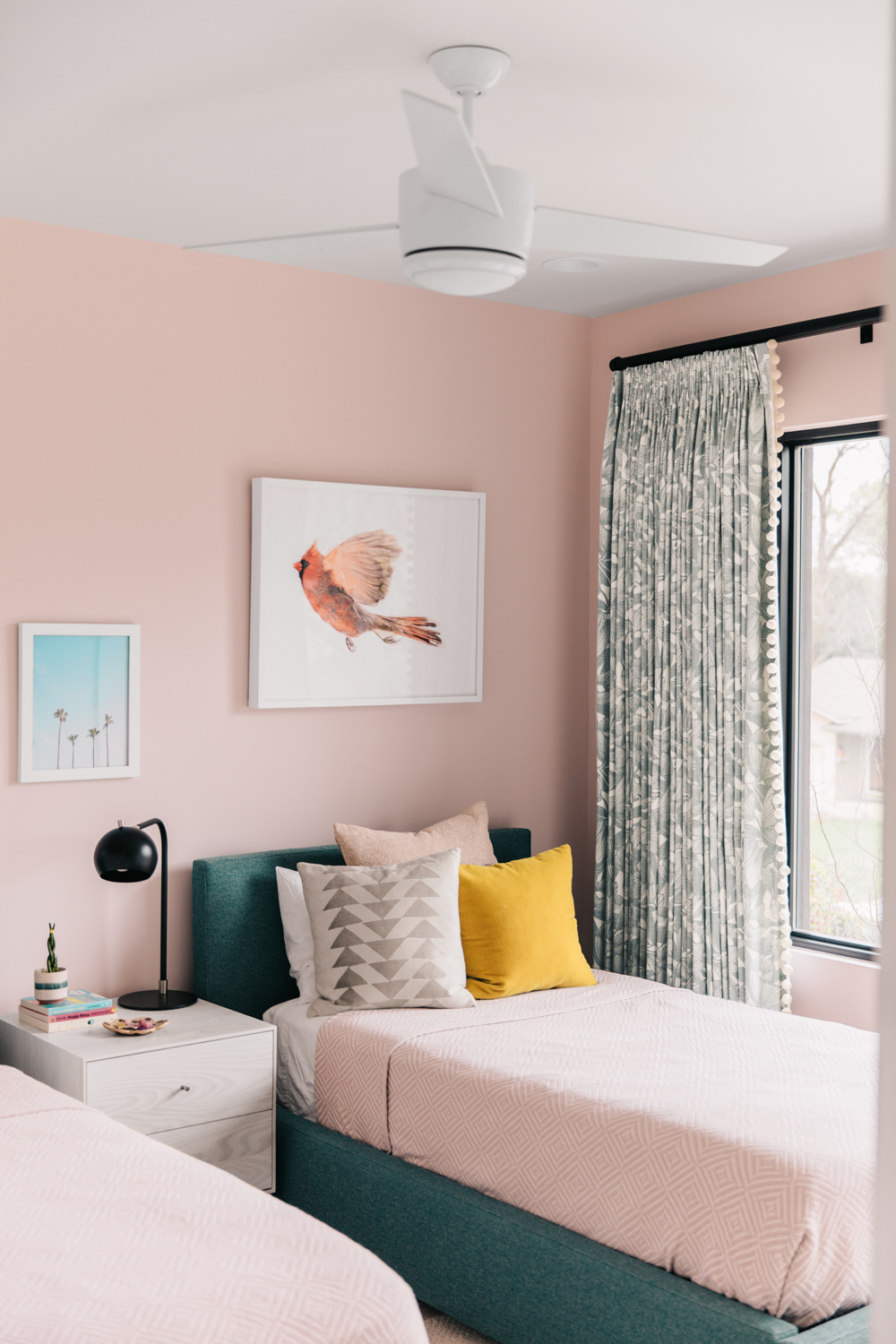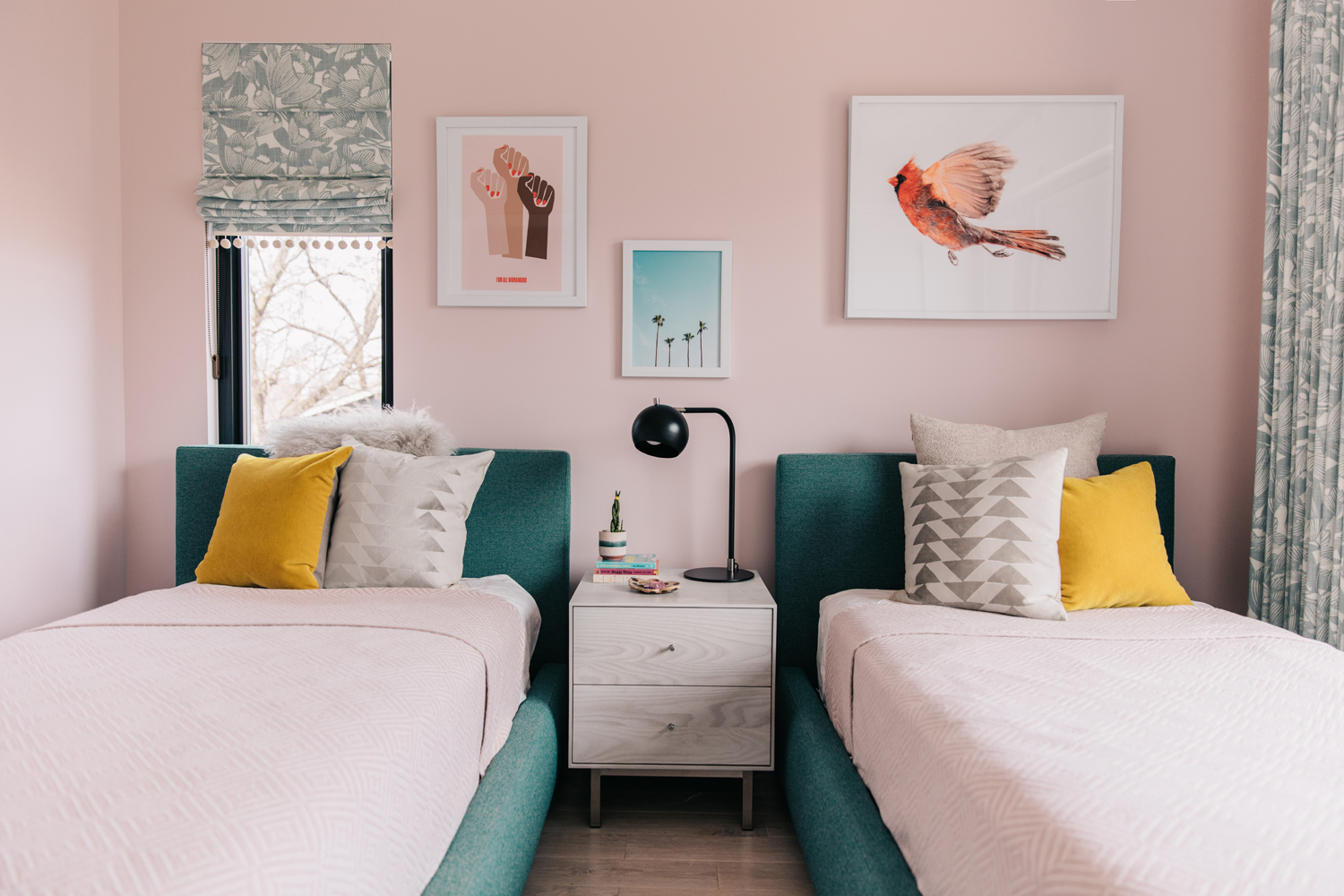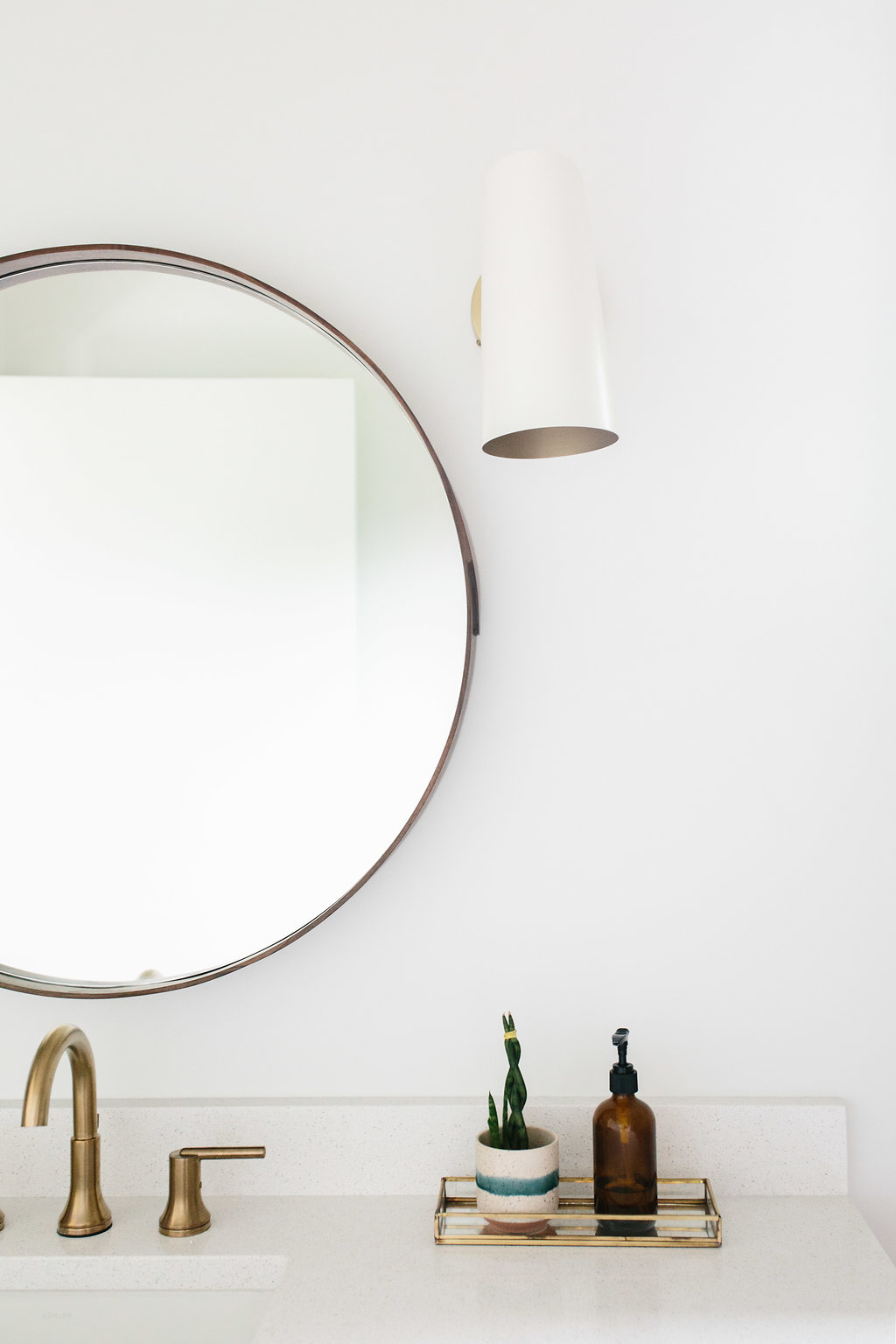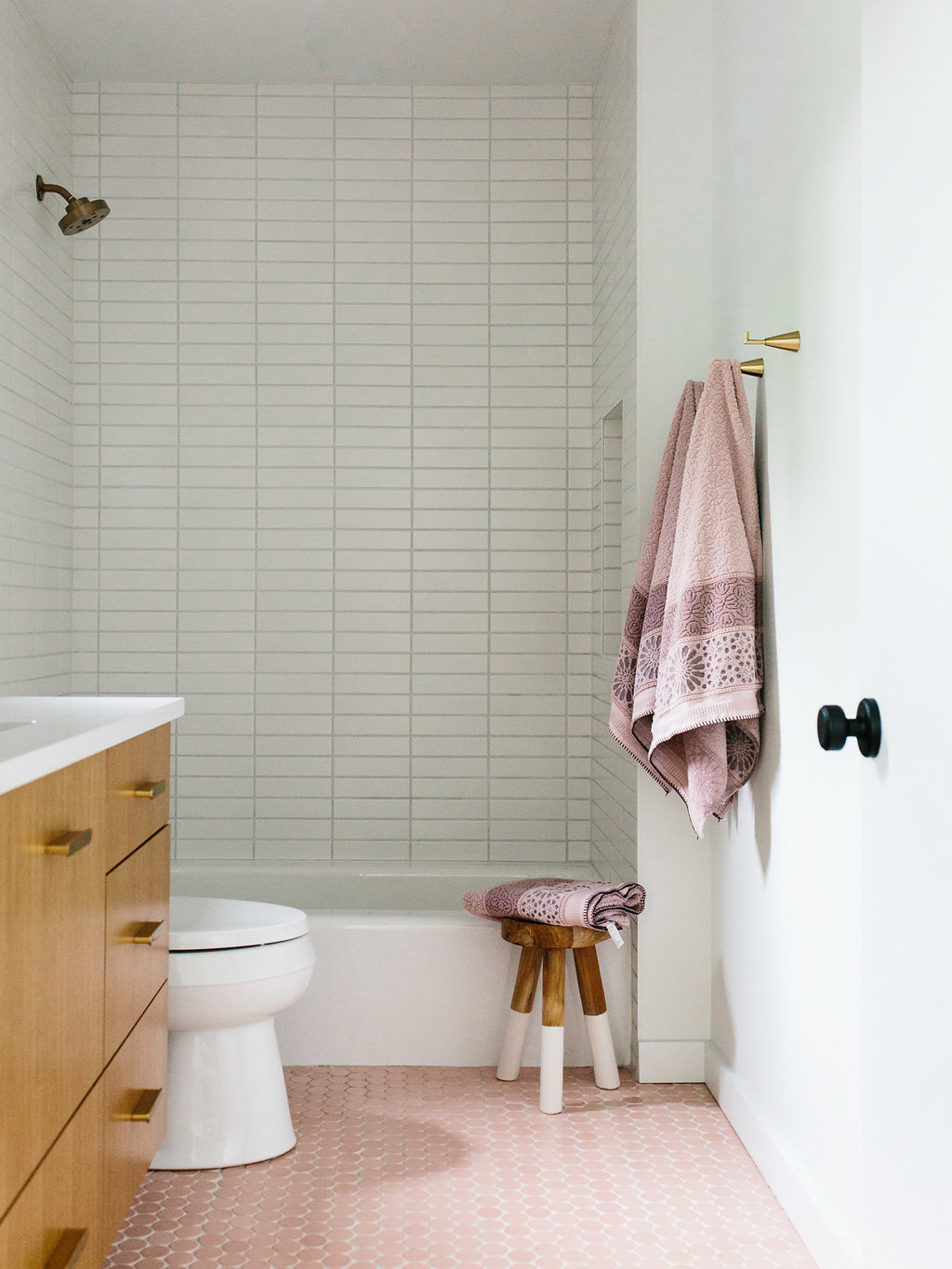 Again if you have any questions about specific things we used, you can find the specific room here and it should be linked!
Photography by Katie Jameson || Parker's Bedroom and Office Photography by Aaron Pinkston