Looking for a way to support small businesses this holiday without spending a penny? Share this post with your friends and family by text, email or on social media! There are ZERO affiliate links in this post and we have not been paid to mention any of these products. We just feel strongly about supporting these incredible designers, makers and brands!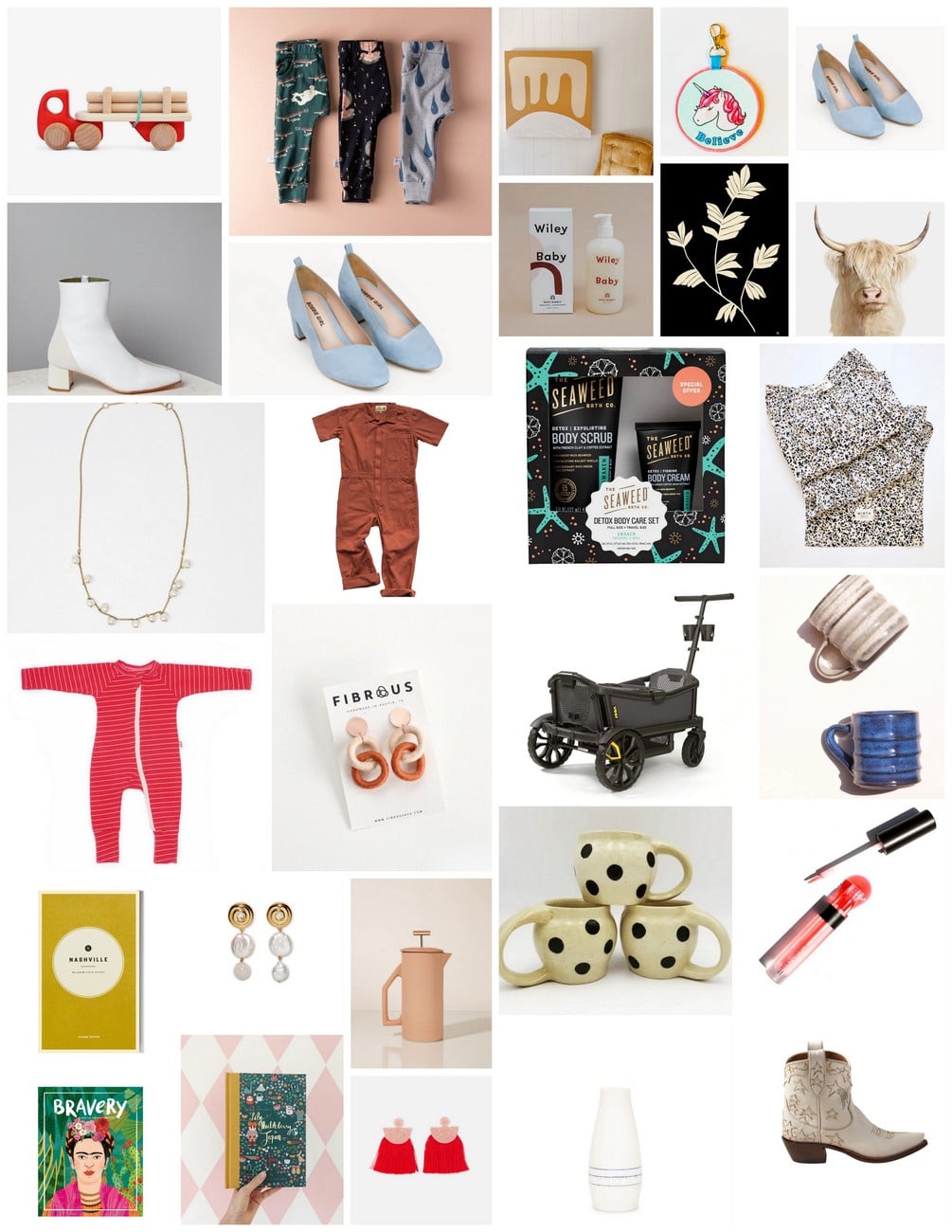 In many ways the barriers to starting a product line have never been lower. The internet! Easy to use website builders! Social media! In other ways, though, thanks to the low barrier of entry, the challenge to organically get your product in front of the right people has never been harder. Behind each of these products we are sharing today is a person who woke up one day and stumbled upon an idea to make a better product for people and every single purchase you make from them helps them to not only grow their business but to put food on the table, pay for dance classes and to hire other people, too. Your business means something very tangible for them. If you're able to this holiday season, shop small!
PS. Did we miss one of your favorite small-ish brands? Leave them in the comments for everyone below!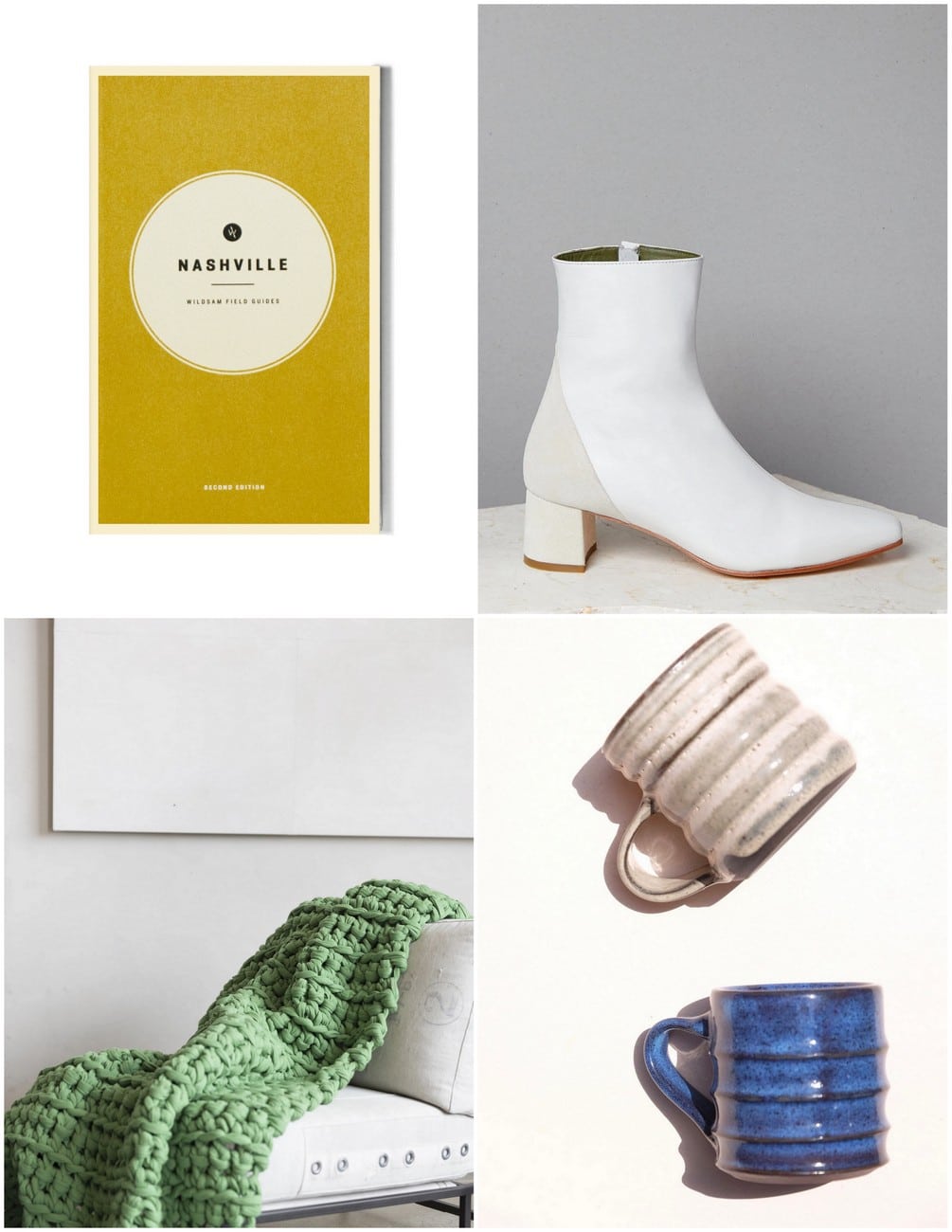 Clockwise from left to right: Nashville guide from Wild Sam || white leather ankle boots from Lou || little textured mugs from Settle Ceramics || weighted blanket from Sheltered Co
Clockwise from left to right: rainbow swaddle from Clementine Kids || Veja high tops from Alexa James Baby || striped dress from June & January || logging truck from Bitte
Clockwise from left to right: emma top from Noble 31 || breakfast bowl set from Rigby || floral pajamas from MIRTH || botanical IV from Juniper Print Shop
Clockwise from left to right: The Adventures of Lily Huckleberry from This Little Street || striped Simplesuit from Nash and Cally || Body Bubble from Wiley Baby || Issue Three from Bravery Magazine
Clockwise from left to right: pull-on kidskin shorty boot from Miron Crosby || trip to San Miguel de Allende from Clay Imports x Stampworthy Goods || linc Rose Gold Earrings from Fibrous || snap back jumpsuit from Chapter Goods
Clockwise from left to right: rose studded hair brush from Understated Leather || LF x The Wing exclusive gold and pearl earrings from  Lizzie Fortunato || polka dot coffee mugs from Clayworks by Sally || tinted lip slick lip oil from au Naturale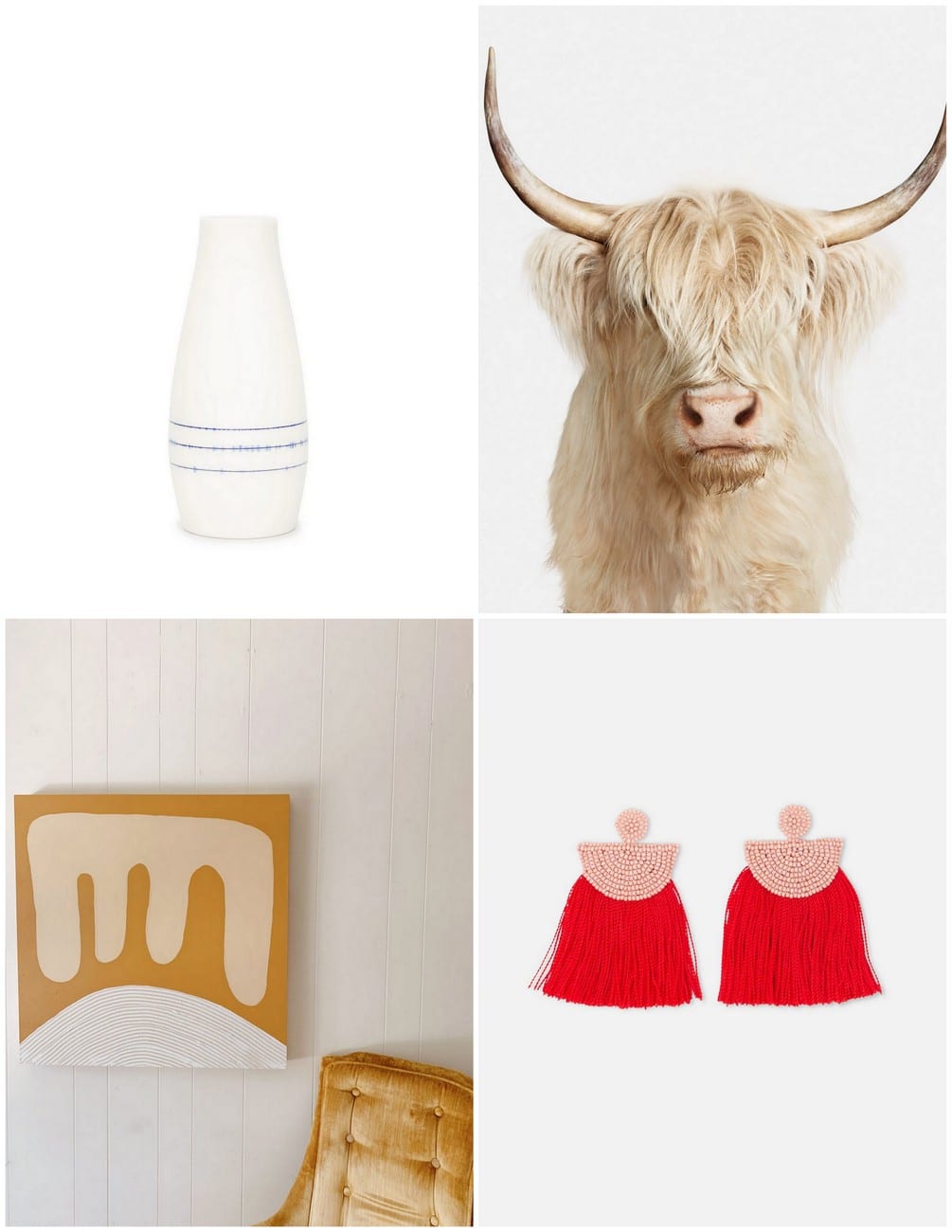 Clockwise from left to right: gramercy milk vase from Keith Kreeger || highland cow no 1 from Randal Ford || ablaze aarrings from Noonday Collection|| 30" x 30" acrylic painting from CK Goods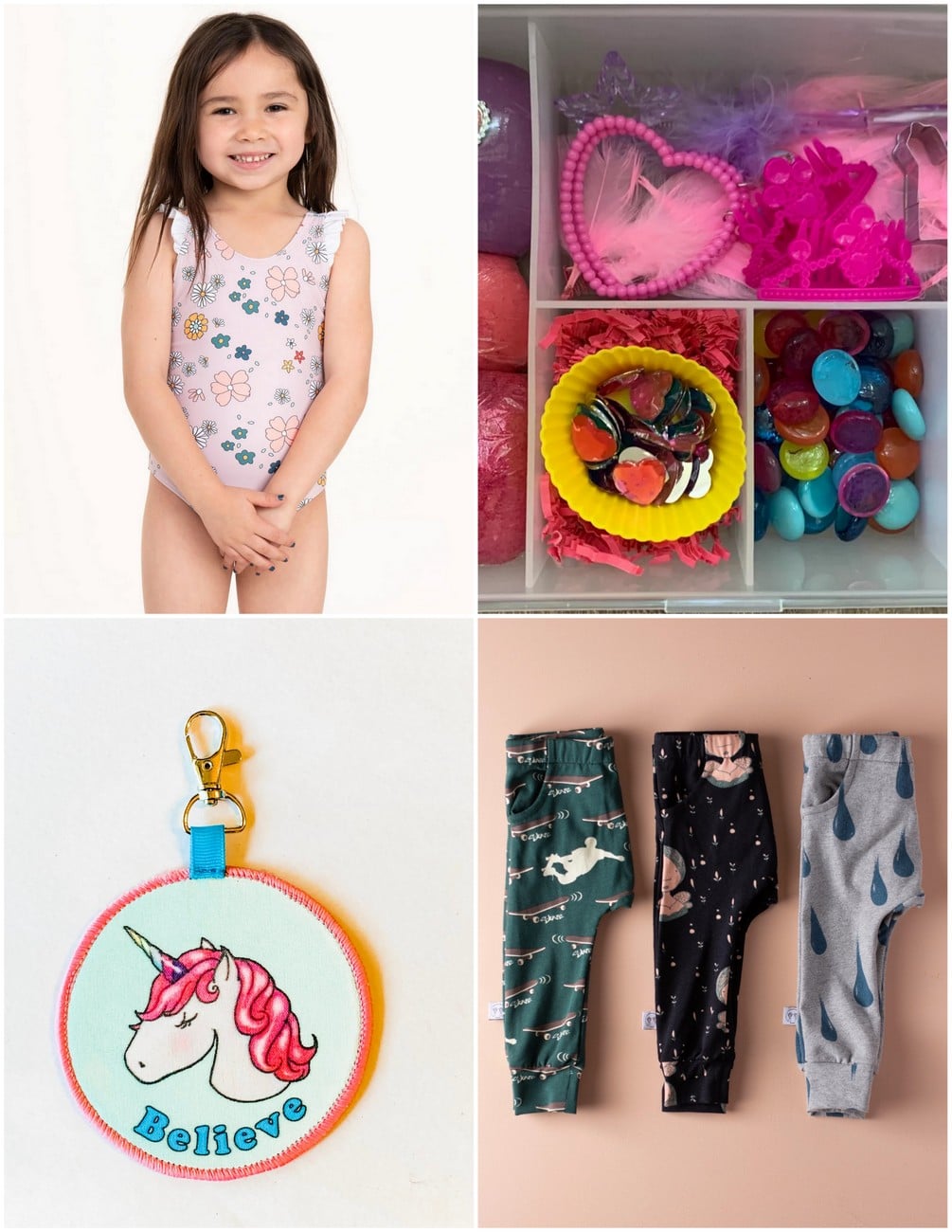 Clockwise from left to right: Laguna One-Piece from Olivia and Ocean || Princess Create Kit from Colorama || Skinny Joggers from Lucy and Lester || Unicorn Backpack Keychain from Watson Bag Swag
Clockwise from left to right: Clara Pearl Necklace from Madison McKinley || Detox Body Care Set from Seaweed Bath Co. || Jane Shoe from Bobbie Girl || Ceramic French Press from Apt. F
Clockwise from left to right: wagon / cruiser from Veer || monogrammable button down from Grayson (Use code THEPERFECTGIFT for a free monogram!) || kid's coveralls from Hey Gang || mustard mules from Huma Blanco
PS. Still shopping for gifts? You can see gift guides from years past here.)