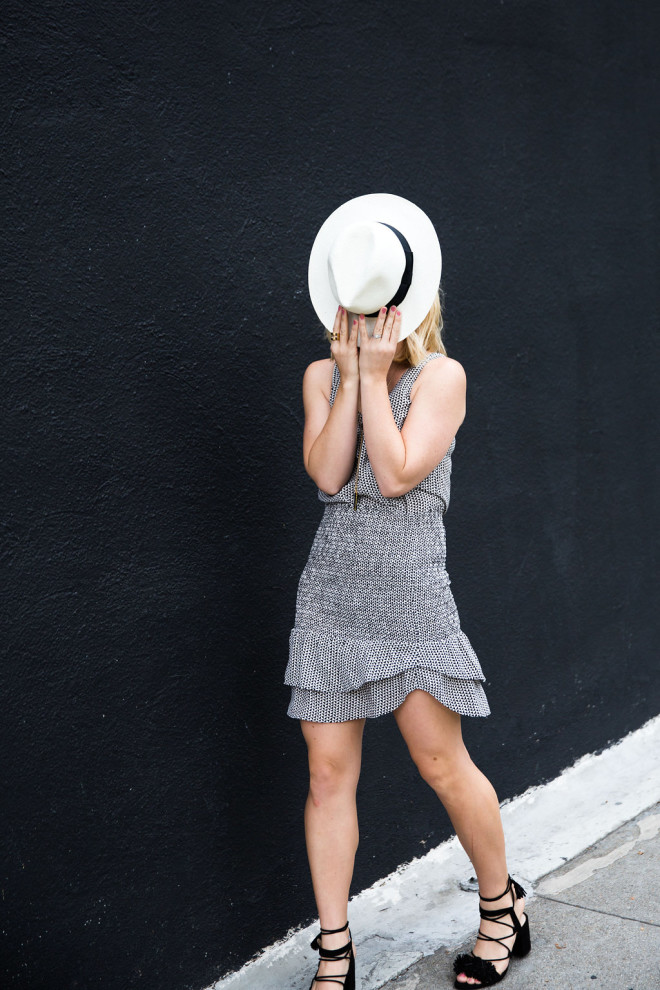 Last week I had one of the best lunches of my entire life... not exaggerating.  The food was delicious and the cocktails on point (both from Local Kitchen), but what really set it over the top was the company.  I'm not really big on going away parties, but my friends Eden and Catherine offered to host a sweet send off and I couldn't say no. Last Tuesday I found myself surrounded by a small group of smart, savvy, talented and beautiful women (which you can see here) and just felt beyond grateful.  Can I tell you what I loved best?  Though every person at the table (sans one) authors a blog, each person has a completely unique aesthetic and view point.  (I think that's actually why blogging is a lot less competitive than some people think.  When you're saying something with a unique voice you're less worried about what somebody else is getting or doing.)  Anyways, I got to thinking about the journey of finding my own personal aesthetic and voice... which has maybe taken me longer than it does other people...
(shoes (similar + similar) || skirt || tank || hat || necklace (similar))
In editorial and ad styling, a lot of times you're creating a look for someone else.  They have a vibe or aesthetic they're going for and are hiring you to bring that to life.  Of course you can always put your own twist on it, but 80% of the direction is really pre-determined.  Much like a method actor gets into character, I would find myself unconsciously adopting the personal style of whatever I had been working on.  I had edgy phases, boho phases, all-black phases.  My closet was constantly being filled up with pieces from designers or showrooms or leftovers from jobs which meant that it was constantly in a state of identity crisis.  As my blog has grown, though, I've had less time to take on other work and have been turning down 99% of styling jobs that have come my way.  The totally unexpected result of that has been a total awakening of what style and aesthetic really resonates with me personally.  Not just what I can appreciate, but what truly stirs me and what I connect with.  My closet has changed.  My outfits have changed.  The aesthetic of this site has changed.  All for the better, in my opinion.
(tank || jeans || shoes (similar + similar))
Do you feel you have a truly unique voice, style, way of presenting things?  I'm sure you do, even if you haven't found it yet.... What has your personal style journey looked like?
(PS. Our first ever email newsletter goes on at the end of this month with exclusive content! Plus, we are doing weekly giveaways all summer long beginning June 3rd. All winners will be chosen from our email list, so subscribing is an automatic entry for every giveaway.  You can sign up below!)

Photography by Emily Morgan