By the time I'm starting the bath for my kids after dinner, my four-year-old has often times been through as many outfits for the day as she is years old. It's the cause of more than a little frustration when we are five minutes from leaving for school drop offs and she determines that her dress is no longer "fancy enough" and marches upstairs to remedy the problem.
One afternoon, though, I found myself in my closet frantically getting out of a midi skirt and flowy top in exchange for a more soccer practice appropriate look and glanced down at all of the clothes I had gone in and out of that day. Pot, meet Kettle.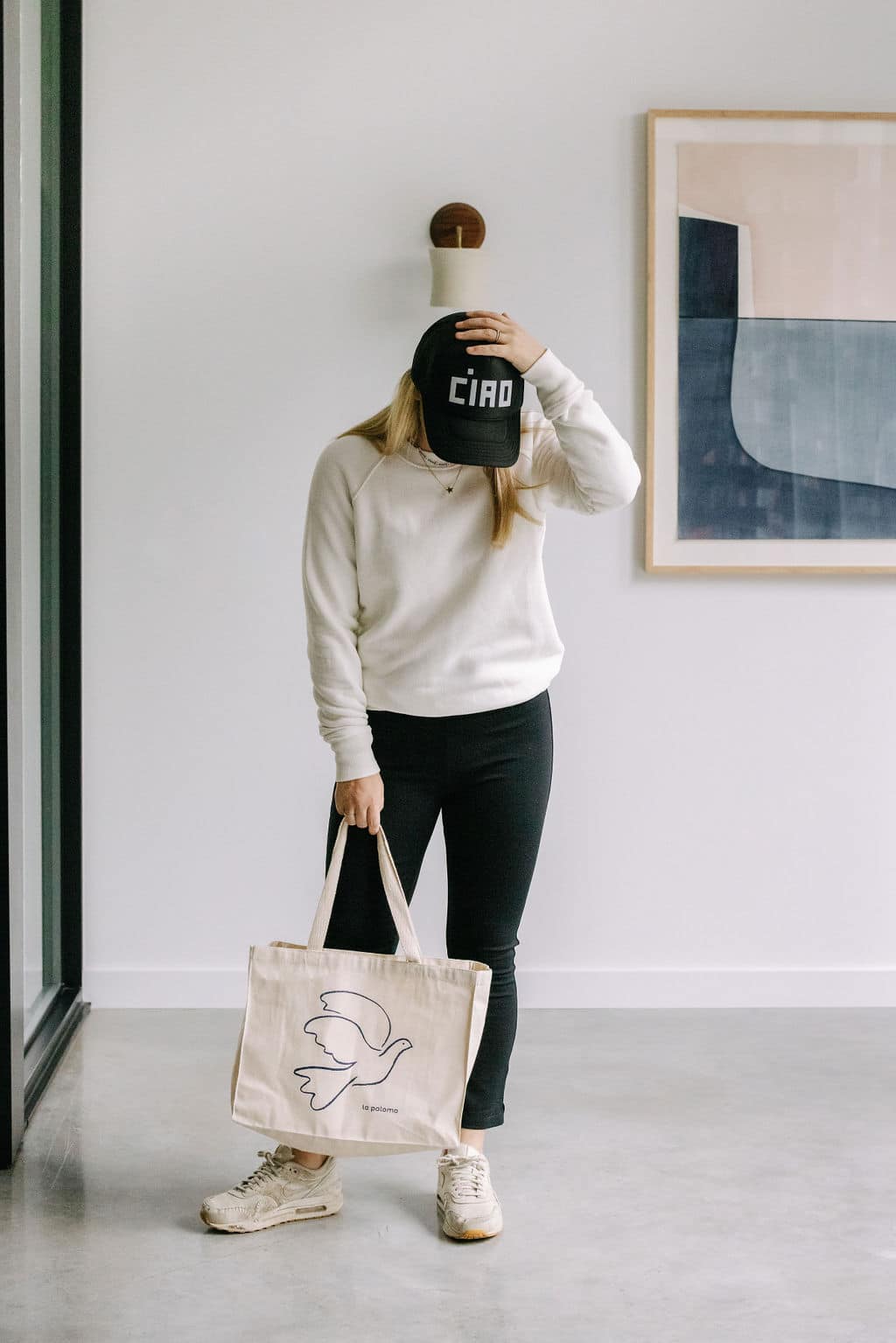 It's one of the reasons I was intrigued by American Giant's No-BS pant. Could it be the go-anywhere-wear-with-most-my-closet pant that would keep me from exchanging my full outfit throughout the day like a small child?
It turns out the pant that has sold out many times over the course of the last 18 months lives up to the hype. If you're not familiar, American Giant is a clothing company committed to creating high quality, timeless pieces for your wardrobe, all in the United States. The No-BS pant is made of custom-milled double knit ponte fabric built with 4 way stretch. It's truly the most comfortable pant!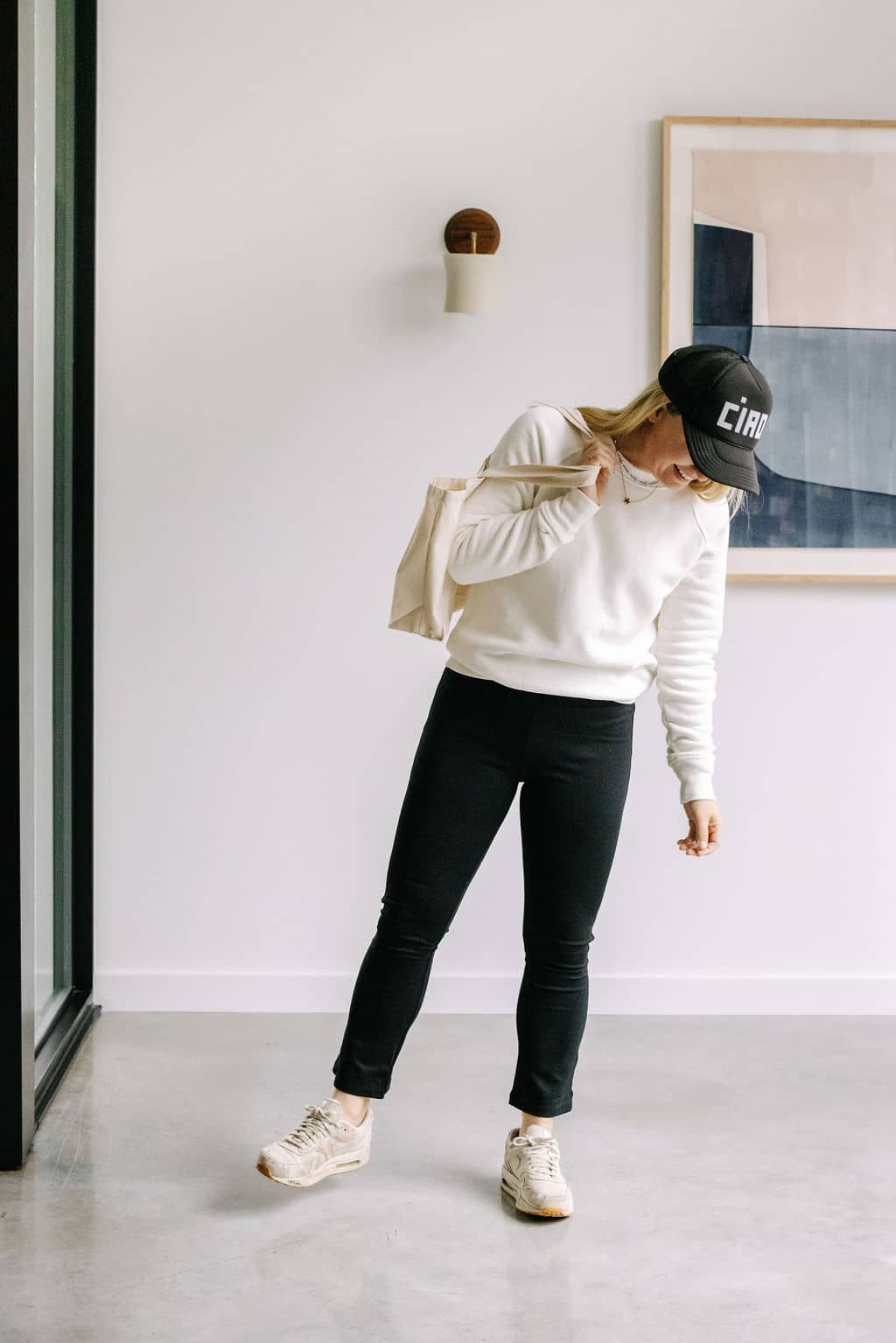 Here are three ways I styled it for this current season:
For the carpool lane, quick coffee meetings and soccer practice:
For a business lunch, a pitch meeting over Zoom and heading to speak at my alma mater:
For errand running, grocery store shopping and Sunday morning breakfast tacos:
Also, you're going to need this sweatshirt! It's the absolute coziest. I'm already eyeing other colors. This tee, too!
I'm wearing the kick-flare style, but they also come in classic and high-rise. (The kick-flare is more of a medium rise, fitting a couple of inches below my belly button. Ready to try a pair? Use the code EFFORTLESS for 20% off your first order now through December 31st, 2021.
This post was sponsored by American Giant. All thoughts and opinions are my own.