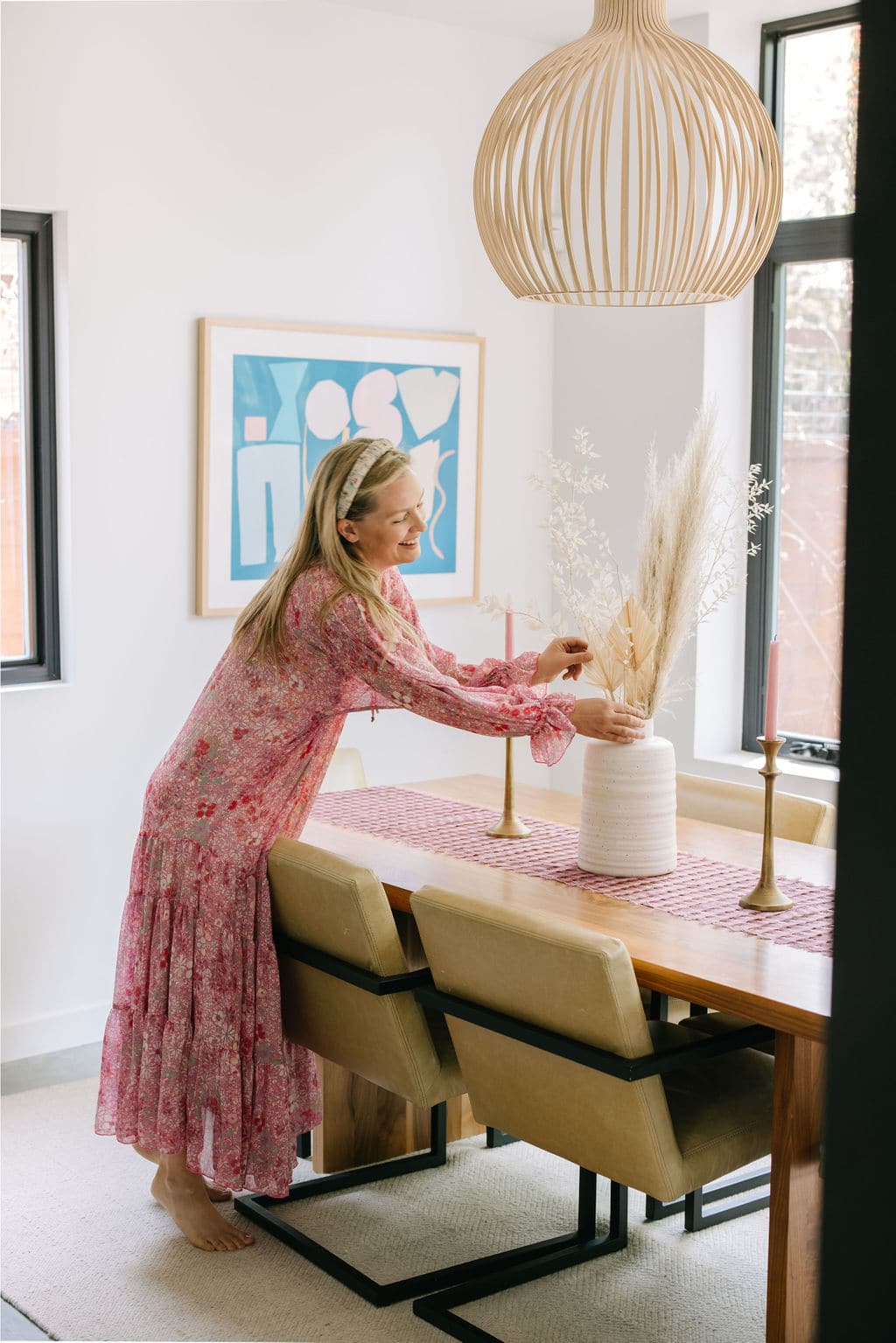 Next month will mark 5 years since we moved back to Austin from Los Angeles. To be honest, the time has flown! It does not feel like we have been here this long. When we left L.A., we sold our dining room table. We weren't sure we would have any place to store it here while we were searching for a rental and we were really hoping to get something bigger anyways. Once we were settled in our rental home, it was the very first big purchase we made! We went with this Corbett Table from Room & Board in Walnut in the 82" length and these Lira Dining Chairs. Here's what the table looked like in our rental, circa 2016.
Because there wasn't a light fixture in the dining room and because we were renting and not going to add a light fixture, we ended up added a large swing arm lamp to be able to add dimly lit light when we wanted. I remember thinking that the rug felt small for the table, but knew we would change it once we moved.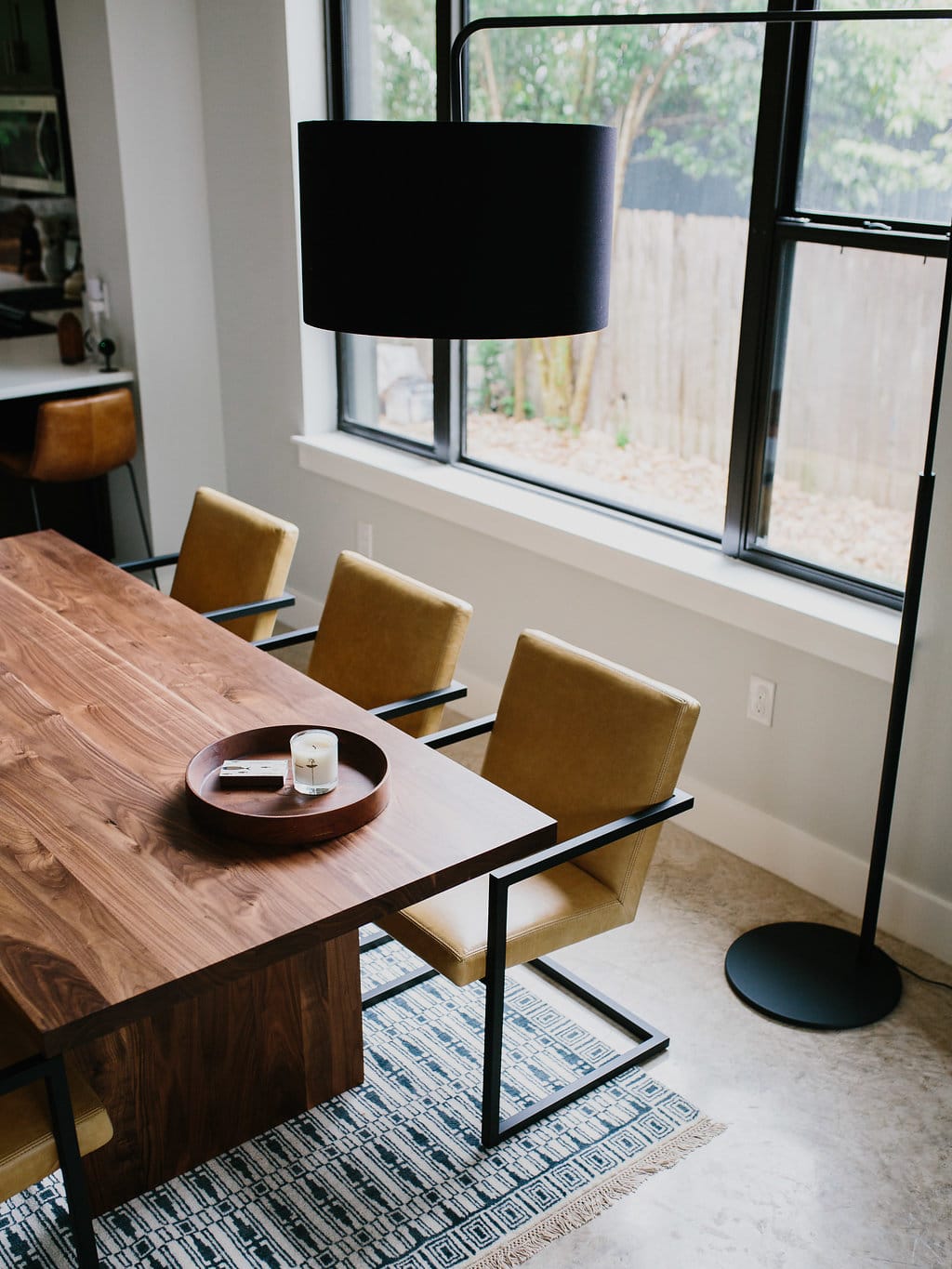 Then, in December of 2017, we moved into our home where we live now! Here's what the dining room looked like when we first moved in:
Light fixture? Check! Bigger rug? Check! I was really happy with the way this room came together in our new place and how well the table fit both this room and our rental house.
Eventually, though, I stole the art from the dining room for the play room and added a new piece here. West Elm came and did a shoot in our house and styled this beautiful dried flower centerpiece and I fell in love with the extra height on the table. (We remove it while we are eating!) The brass candle sticks are from a shoot we did with CB2 in 2019 and the runner I bought last spring.
I really love how our homes are always evolving, never staying the same, just as we as people and our family dynamics grow and evolve. Tomorrow we are inheriting a piano from a friend of my mom's which might just end up in the dining room. The evolution continues!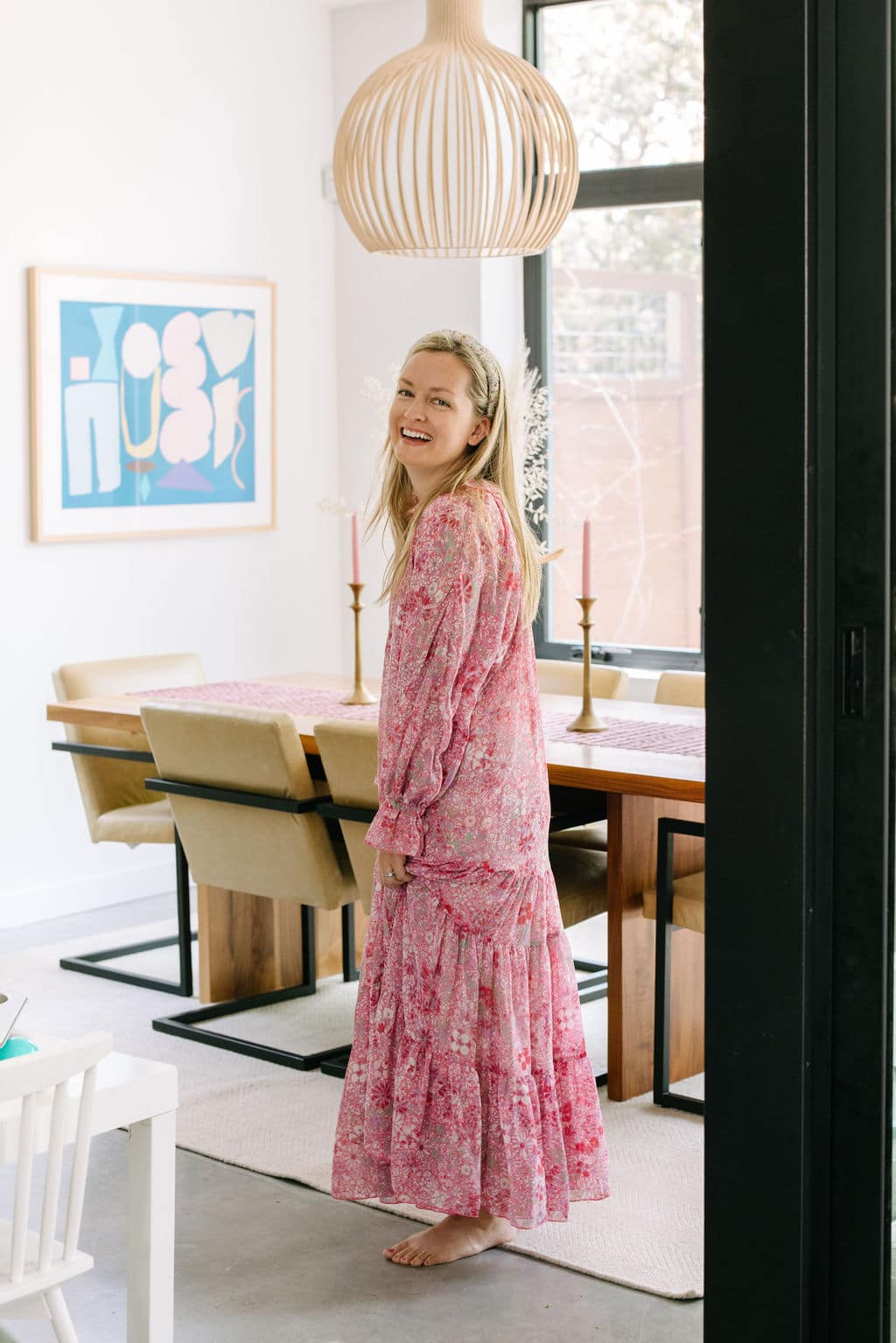 Get a similar look:

Photography by Katie Jameson