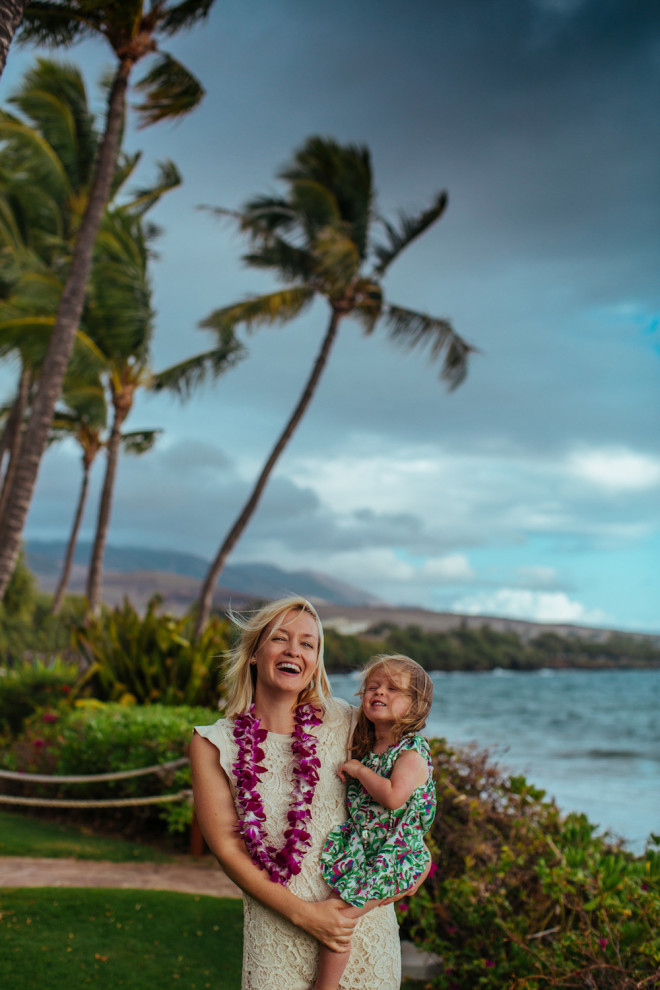 This is a trip I had been dreaming of this trip for months and months.  Literally. One night in February, I dreamt that Aaron, Parker, and I were standing in line for shaved ice in Maui and when I woke up it was settled-- I book the trip a week later, after a little cajoling of Aaron-- and it's going in the books as one of the best decisions I've made so far in 2016!  We are about to embark on this cross-country move and eventually a second child and it just felt like a rare moment to be able to do something special, just the three of us.  You know how sometimes the reality of things don't live up to your expectations?  This was the complete opposite.  Here's what we did, where we stayed and what we would do differently next time... the ins and outs of our experience traveling to Maui with a toddler!
A few weeks ago Parker took her 20th flight.  We've traveled with her pretty consistently and over half of those flights I've done on my own.  I really think two is a great age for flying.  (Although she's a total armrest hog and has the audacity to prop her feet up on us as she sleeps.)  She kind of gets that she has to sit in her seat and she finally has the attention span to play games or watch shows on her iPad.  She still doesn't watch anything really all the way through, but she can keep herself entertained.  I imagine this gets even easier as they continue to get older, but the great thing about two is that they still usually take a pretty decent nap.  There are a lot of red eyes from Los Angeles to Maui, but I have two mom friends who have sworn against ever doing red eyes again after nightmare travel stories, so we forked over a few more miles for flight times that coordinated with her schedule better.  What's a few more miles when you're trapped on a plane at 30,000 feet for six hours?
We stayed at Honua Kai Resort on Maui almost completely based on the fact that you can get a room with a separate bedroom and living space, so that we could hang out and eat room service after she went to bed in her pack and play in the living room.  (They actually have mini cribs you can rent on the property so you don't have to haul the pack and play.)  It also had a full kitchen and a washer and dryer in the room for around the same price as a standard room at most of the other resorts.  We really didn't use the kitchen much except to refrigerate her milk and store some leftovers which I'm pretty sure we never ate, but we did use the washer and dryer a ton for our dirty beach clothes and shaved iced stained toddler clothes.  Here's what we liked: the pools (although they're not as great as the Hyatt Regency down the street), the restaurant and coffee shop on the property are both awesome, and the room was a game changer with a small child.  The beach was pretty lackluster, though, and it's an interesting combo of condos and hotel rooms and for some reason the service is pretty slow or non-existent.  All of that said, though, if we had it to do over again, we would still book this place.  The room was so unique in it's size and amenities, and with a toddler in tow it just made the trip so easy.  Plus, it's not a massive resort, so the pool was never totally over run and it doesn't take forever to get from one end to the other.  All in all, I would totally recommend this place if you're traveling with kids.  Best of all, here's what nap time looked like most days...
And here's the beach on the property...
And of course, we had to go for shaved ice... twice!  There's a place called Ululani's that has the best Yelp reviews and was so delicious.  (There's actually a location at the Hyatt Regency hotel also.)
Speaking of the Hyatt Regency, we spent a lot of time at the hotel and really loved it.  If their standard rooms had separate bedrooms and living spaces, we would probably choose this hotel as our favorite, so if that's not important to you, definitely check this place out.  The pool situation is incredible and the massage therapist at our hotel who has lived on the island her whole life, says the sushi at their restaurant, Japengo, is her favorite.  We also went to the Drums of the Pacific Luau there which was so much fun! (You can see Parker getting her Beyonce on here!)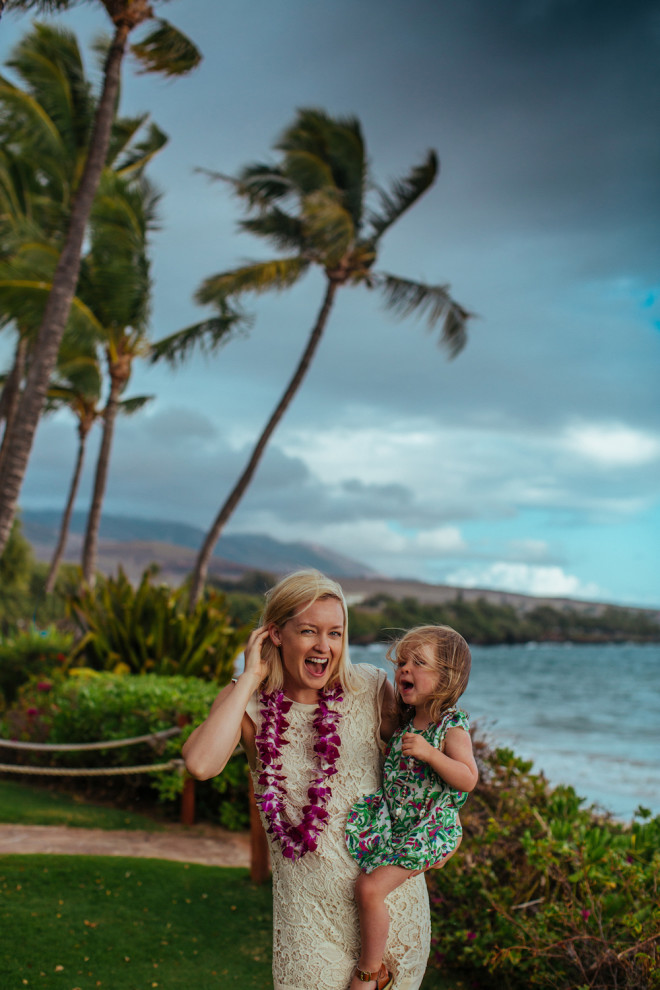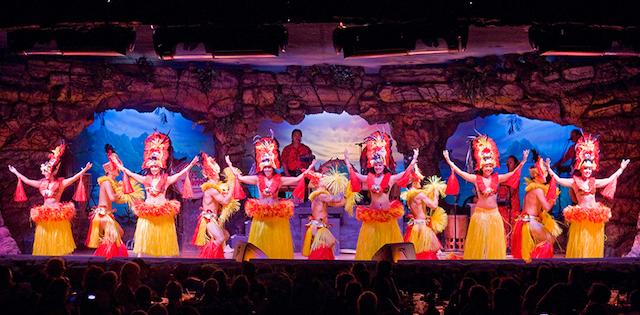 We spent one whole day at the Hyatt and rented a cabana on the beach where we played and then swam in the pool, ordered lunch to the cabana, and then all took shaded naps wrapped in towels with full bellies and happy hearts!
Oh and of course we couldn't resist the shaved ice on the property...
I was worried that it wouldn't really feel like a vacation with a toddler in tow, but it completely did.  She slept pretty decently which definitely helped, and we managed to find plenty of moments for downtime and conversation.
And watching this gal have the time of her life on the beach was completely priceless...
We spent 90% of our time between the two hotel pools or on the beach.  On the last afternoon, I was itching for a little adventure so I found the Nakalele Blowhole on Google Maps and took Aaron and Parker there for surprise (short) hiking adventure.  We all agreed afterwards that it was the highlight of our trip!
Now for the question that's been burning on my mind, where should we go next?! Maui was a blast! Have miles, will travel!
Photos by Jen + Aaron Pinkston