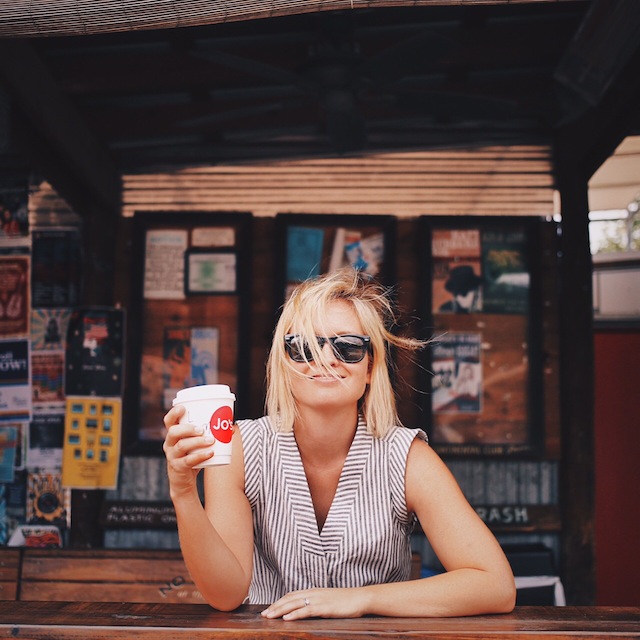 Most summers we try to take an international trip while Aaron is on hiatus and things are slowing down, but the stars didn't seem to align this summer.  For starters, we couldn't decide on a destination!  Greece, Iceland, and Portugal were all at the top of our list, but we just couldn't seem to pull the trigger.  To make matters trickier, work was super busy for me in May and June, so we decided to forgo the adventure abroad for one closer to home in one of our favorite cities!  We spent a few days with my family, then left Parker with my parents for a 24 hour baby-free adventure, and then finished off our trip at my family's lake house for the 4th of July.  I can imagine having more fun in any city, no matter how exotic the destination!  Keep reading for my favorite places to eat, see and stay in beautiful Austin, Texas...
Aaron and I celebrated our 5th wedding anniversary in June, so we thought it would be fun to stay the night at the same hotel we did after our wedding, Hotel San Jose.  It's the perfect location for exploring Austin.  You can walk up and down South Congress and downtown is just a few minutes drive away.  With that great bustling location, though, comes a little noise, so we might try their sister hotel, Hotel Saint Cecilia on our next staycation.  We've also stayed at the W there which is in a great walking location in downton.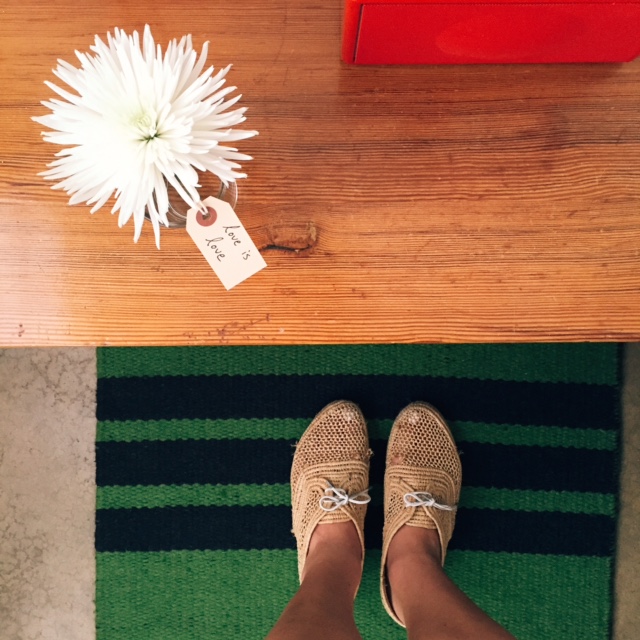 We spent part of the afternoon wandering South Congress, drinking Jo's coffee, having Hopdoddy burgers for lunch (worth the wait!) and popping in and out of all of the great shops like By George and Feathers.  We bought Parker a new pair of Toms at the store across the street then we hopped in the car and went to check out the Blanton Museum on campus at the University of Texas.  The museum is located right across from the dorm I lived in my freshman year of college, so it was so nostalgic for me to be back on campus with Aaron!  This staircase is one of the dreamiest I have ever seen and their contemporary collection of art is stunning!  We had dinner that night at Uchi to conclude our baby-less 24 hours and it did not disappoint!  The pork belly from the small bites and the shag roll were my two faves and of course we finished it all up with a pit stop at Amy's ice cream for a scoop of Mexican Vanilla with strawberries and oreos crushed in before heading back to the hotel.
(Since some of you were asking on Instagram, this romper is from Anthropologie and part of the Whit Two petites collection)
Then it was off to the lake...
My parents place is in the same tiny town that my grandmother had a lake house, so I grew up going to this very same 4th of July parade almost every year.  We drive up to the donut shop, park the car and everyone sits on the curb eating piping hot donuts while watching the parade.  What could be more American than that?!
Life jackets, little ones, and the lake.  I am definitely on the more laidback end of the spectrum when it comes to parenting, but water-- especially lake water that you can't see down into, really scares me.  Even when we weren't out on the boat, if Parker wasn't in our arms, she was in a life jacket.  She hated it in the beginning, but it eventually became more of just a mild nuisance.  I skiied a few times which was a good way to try and burn off all of those donut calories!  When I was 7 or 8 my grandmother got in the water with me and taught me to ski.  She refused to get back in the boat until I got up and now, thanks to her, it's second nature after doing it for so many years.  It was so fun to watch Parker playing with all of her cousins and second cousins that were out at the lake.  This is my nephew, making his own 4th of July childhood memories...
While Parker is a pretty great sleeper now at home, that did not translate in Texas.  Let's just say we caught many of the beautiful lake sunrises!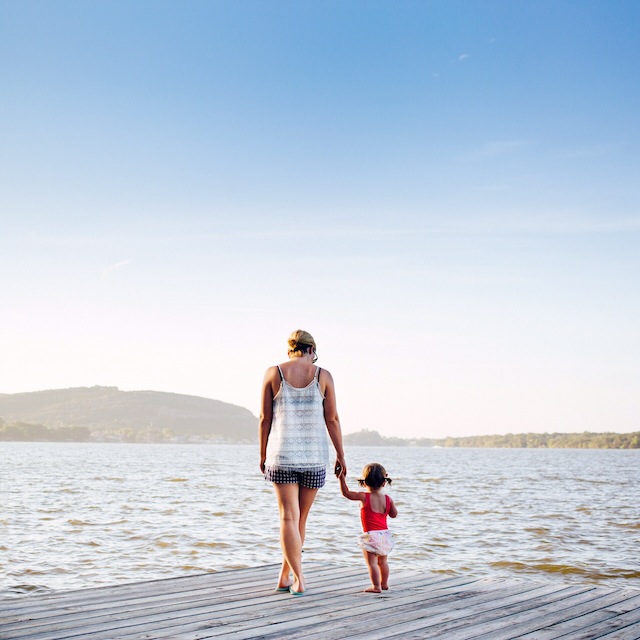 Until next time, Austin!
Photography by Aaron Pinkston