09/18/2017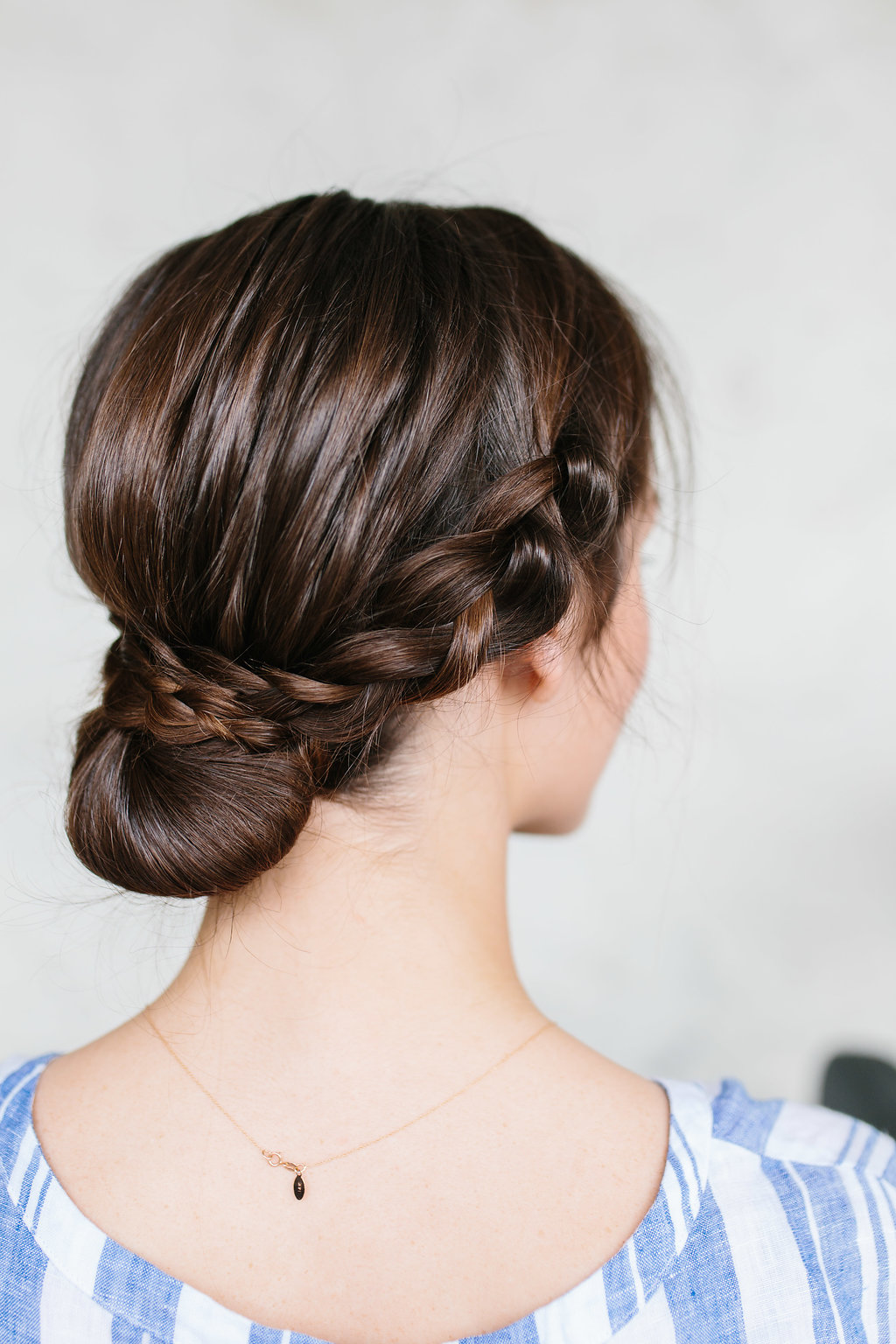 Happy Monday, friends!  How were your weekends? We are in the thick of newborn life over here, but starting to see out of the haze that is feed, sleep, wake, repeat. We spent the weekend picnic-ing with friends on Saturday and then cooked dinner for my parents on Sunday out of this cookbook that I can't get enough of.  How were your weekends? If you're looking for an easy hair style to start the week, this is for you! (Plus, it's perfect for second or third day hair if you don't feel like shampooing this morning.)  Also, it's a great reminder that Oktoberfest began over the weekend which is a great excuse to visit your local beer garden… as if we needed another one.
Oktoberfest Braided Bun Hair Tutorial
Begin by sectioning hair from the ear forward on both sides, leaving small face-framing sections for the braids.

Pull the rest of the hair into low pony close to nape of neck , pinch and pull to tease the top of the hair, for a messier undone look.

Add another elastic a couple of inches down from the first one, tease the hair on the bottom out of the elastic, tuck it in and roll up to give more fullness in bun.  

Bobby pin the bun on the sides – the messier the better for that effortless look.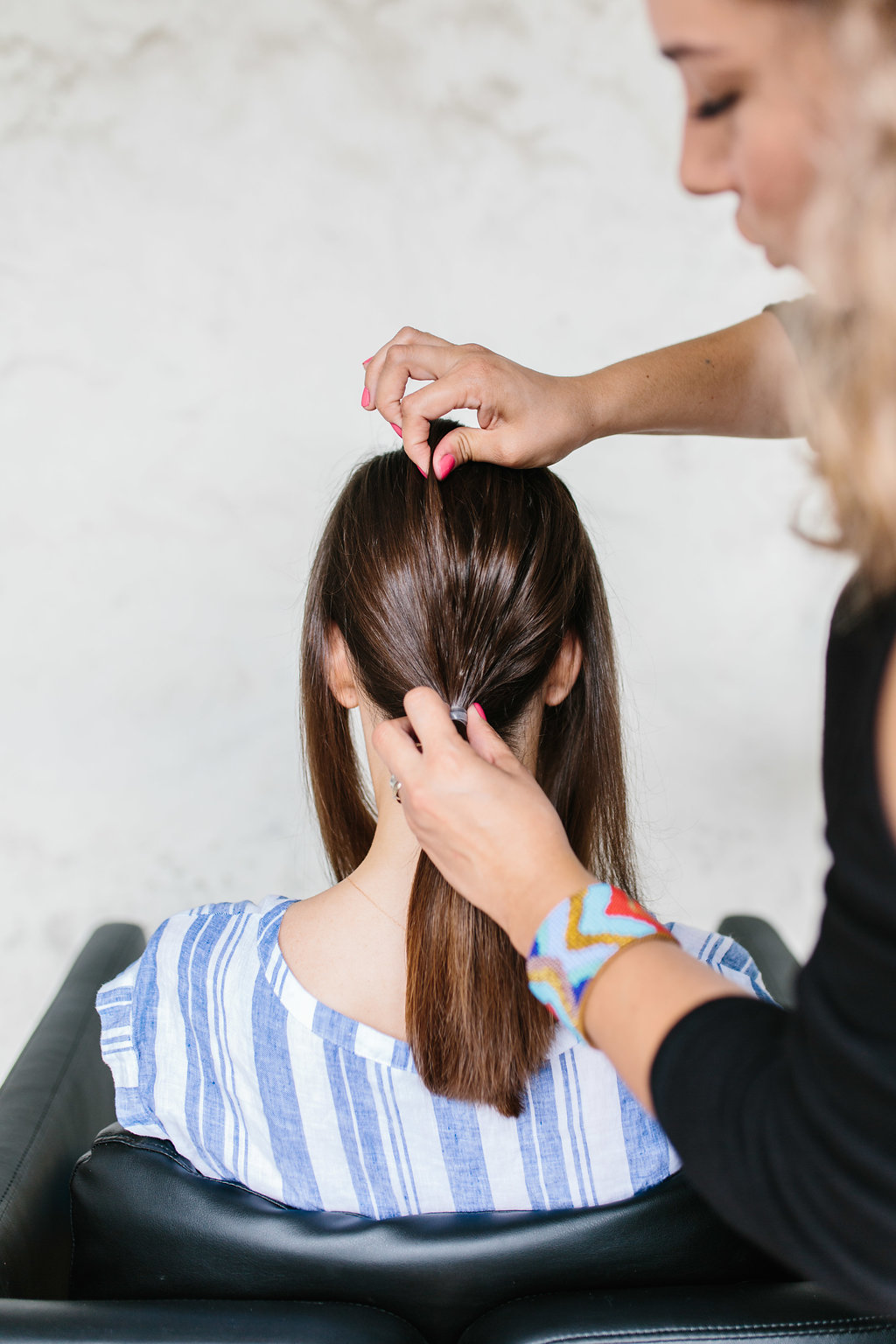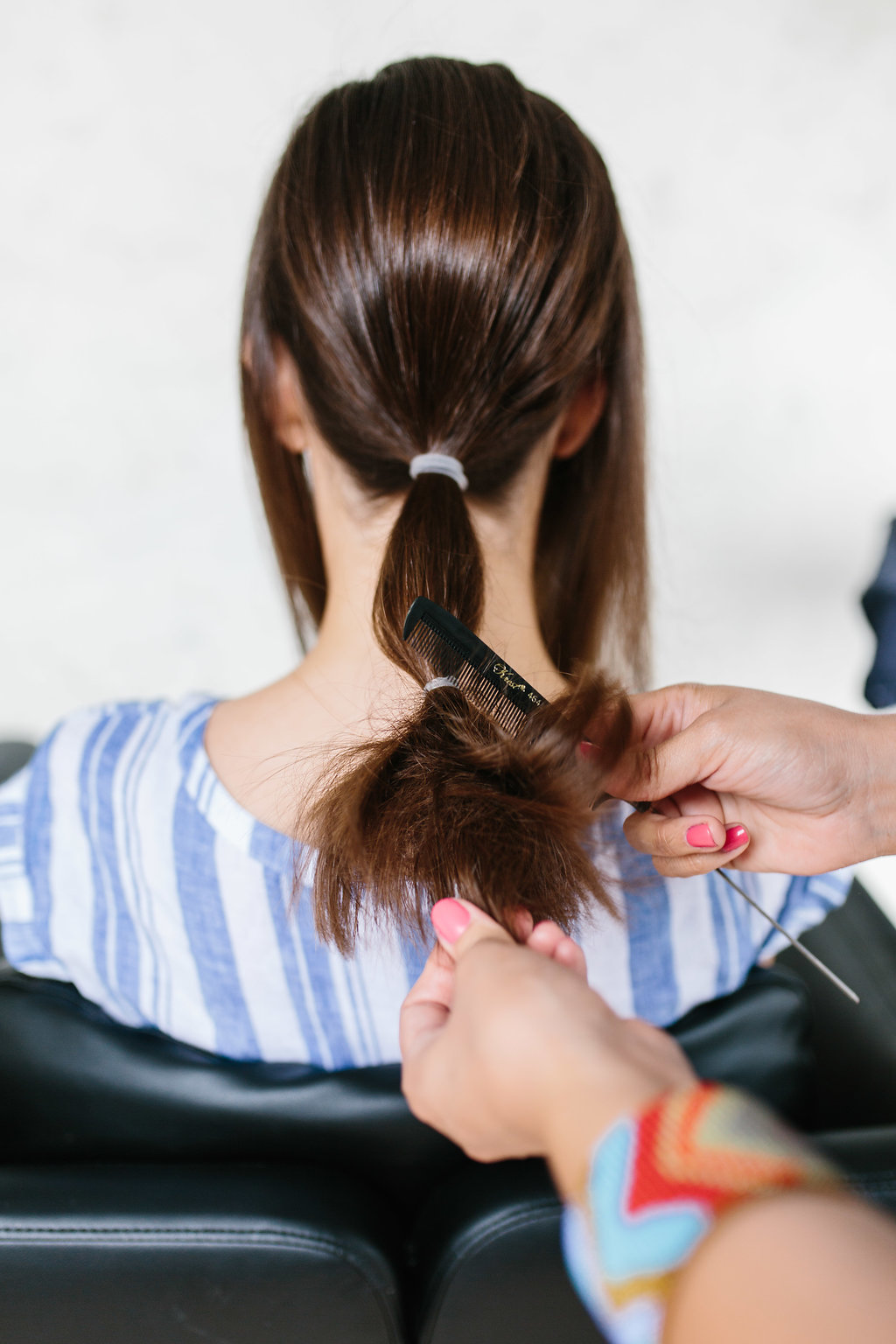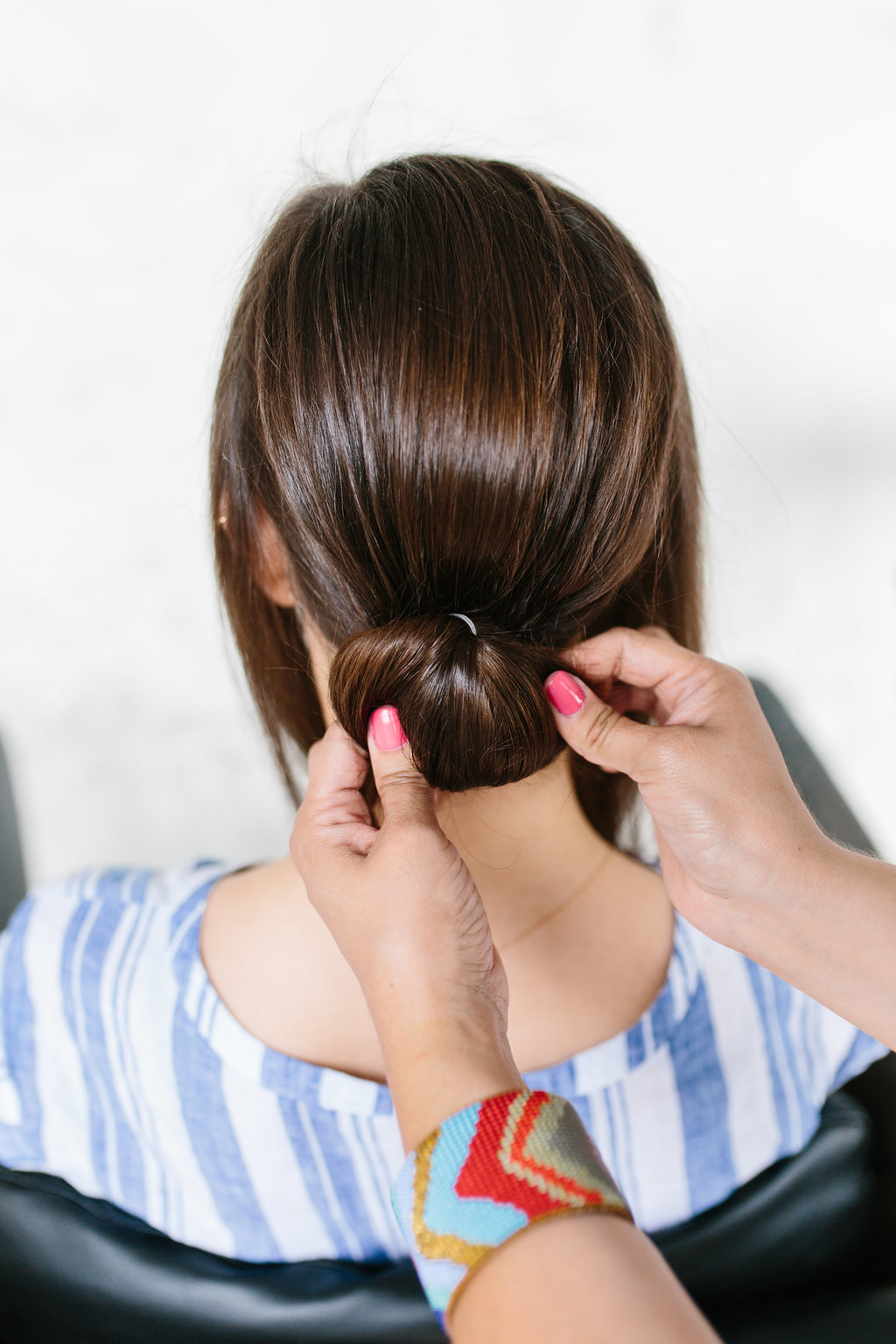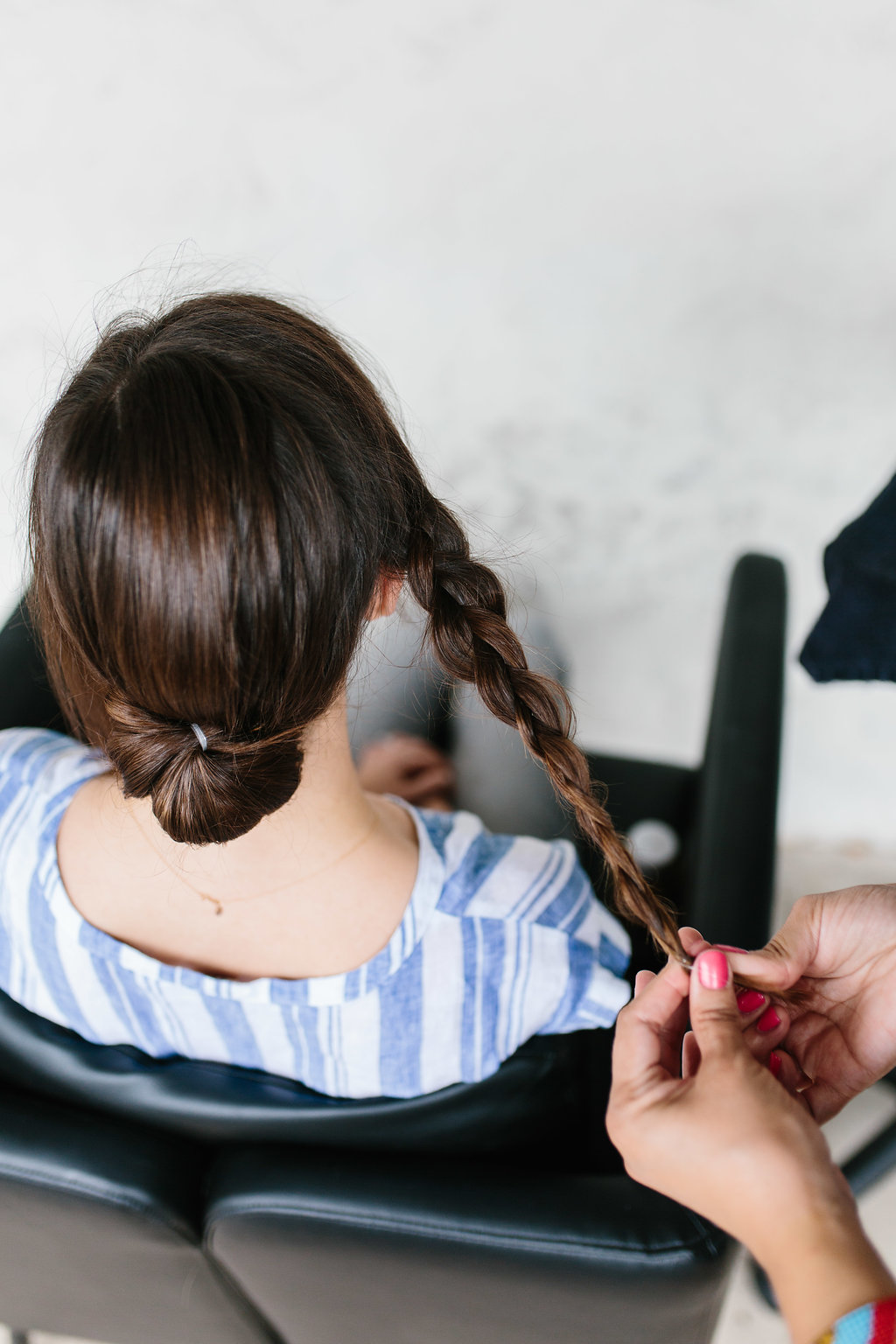 4. Using a classic three strand Dutch braid (where the hairs go under instead of over), braid remaining side pieces of hair, then pinch and pull at braids to make them fuller and messier.
5. Wrap braids across the top of the bun to the opposite side and bobby pin underneath bun.  Lightly spray with hair spray to hold.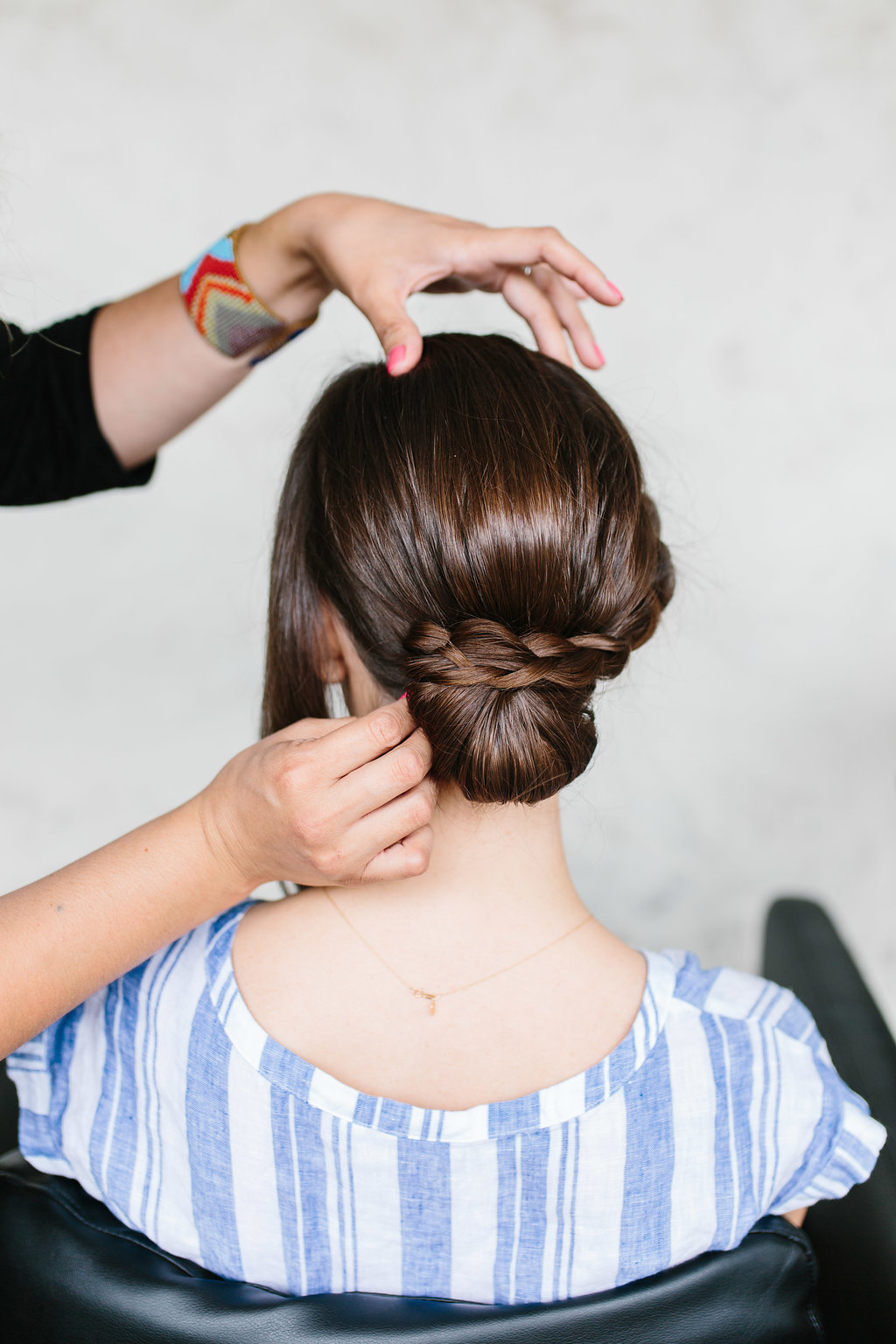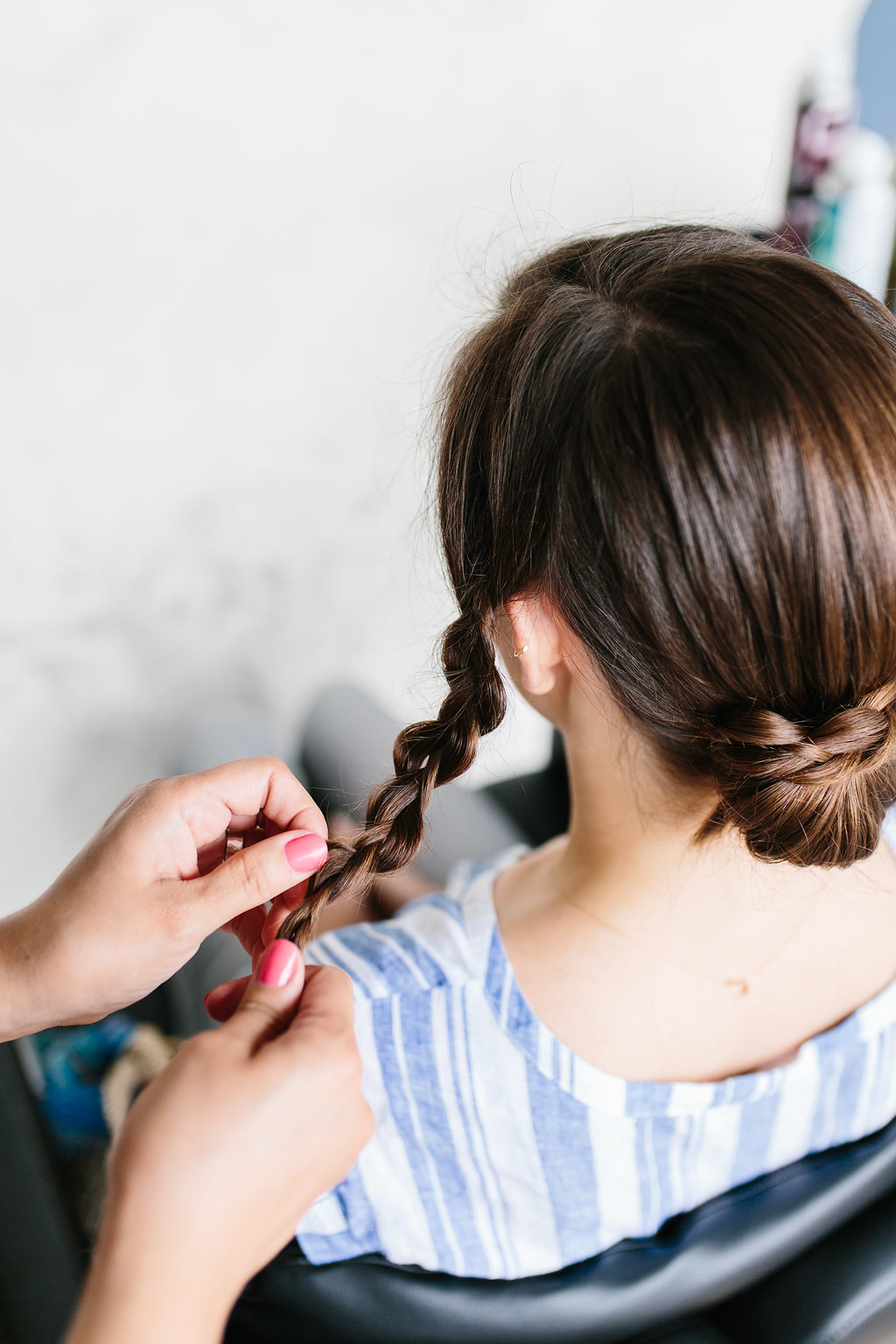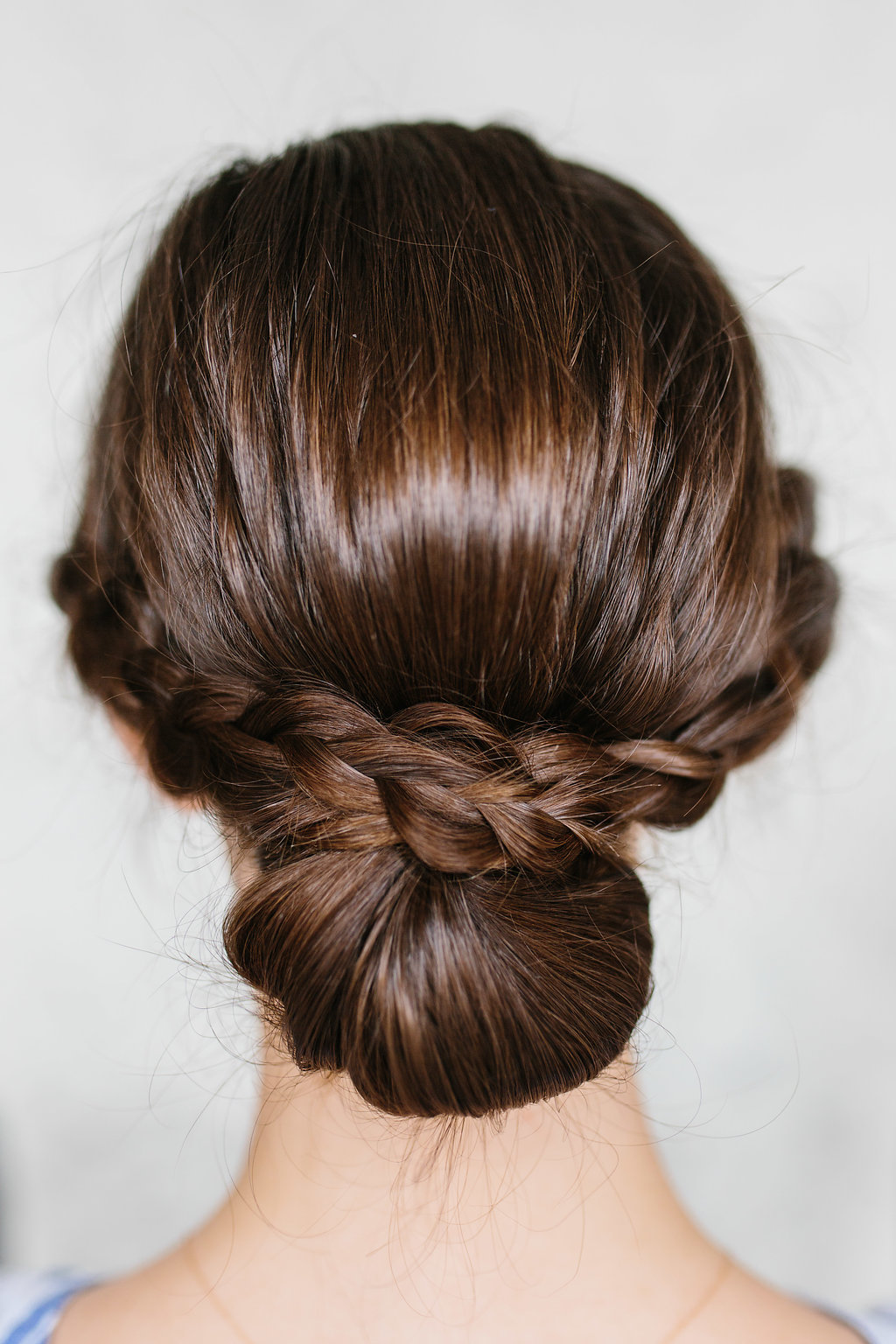 Photography by Katie Jameson
(More hair tutorials here!)