The countdown to the long weekend has begun and we are actually kicking it off early and hopping a plane to LA tomorrow for a couple of work meetings, but mostly to see friends and visit the beach before we head to Palm Springs on Friday.  What are your plans?!  I was hanging with a friend earlier this week and we were chatting about how more full weekends are usually more fulfilling.  In contrast, sometimes when we commit to just relaxing and laying low they can fly by and leave us wondering what we did with the time.  Since this weekend might be our very favorite of allllll the weekends, we put together a list of ways to make the most of it, whether you're staying home or headed out on a big adventure.  (Also, did you see we are growing our team?  See here for details!)  But first some thoughts on this outfit...
I'm still in maternity clothes denial, with the exception of shorts and jeans and have just been wearing / buying more voluminous silhouettes that I can wear now and later.  That being said, I fear my days are numbered in some of these things as this bump makes her way into the third trimester this week!  The off-the-shoulder trend is nothing new, but still everywhere.  It's almost annoyingly hard to find a cute, casual, not-a-tee-shirt top that is intended to stay on your shoulders. In either case, though, I'm not complaining because they sure are cute!  (Also, I wore this bathing suit top with this top and discovered that it was so comfortable that I've since been wearing it as a bra any time I can get away with it. It feels very un-adult and very un-ex-pro-wardrobe-stylist, but I dig it!)  The shoes I picked up when we were in Stockholm and they are one of my best purchases ever!  Insanely comfortable and have been holding up really well in spite of my insistence to wear them nearly every day.
top, Anthropologie || shorts, Target || hat, Madewell (similar + similar) || shoes, Twist & Tango (from Stockholm)|| bracelet, Natalie Borton || swim top, J. Crew || sunnies, Warby Parker
TIPS FOR KICKING UP YOUR HEELS AND MAKING THE MOST OF THE LONG WEEKEND!
Make time to run any errands that you would normally save for the weekend before or after work this week or even on your lunch break.  They always take longer than you think they will and suddenly it feels like you spent your entire Saturday afternoon at the grocery store and chatting with your neighborhood dry cleaner.
Use your phone intentionally.  Technology breaks are all the rage these days aren't they?  I don't see the need to force yourself into one, but nix the mindless couch scrolling.  It's an easy way to kill an hour of your weekend on Pinterest with nothing to show for it.
Look at your calendar for next Tuesday, post-Memorial Day, now.  What do you need to do to feel prepared for it by the week's end?  Don't wait until Monday night to get your life in order.
Get Outside!  Most of us are forced to be indoors during the majority of working hours during the week, so take advantage of the great outdoors and all of that much needed Vitamin D!  Plan a hike with friends or a barbecue at your place and be sure to breathe deep and soak in all of that fresh air.
Try something new-- a new restaurant, meeting up with new friends, a new activity or exploring a new part of town.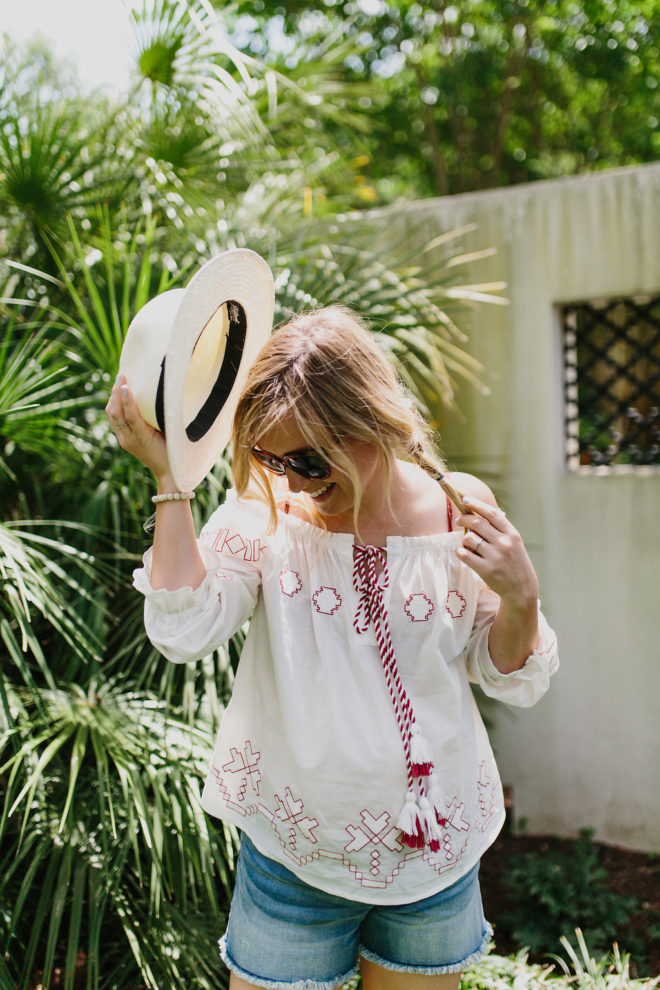 Now let the countdown begin!  Happy Monday, friends!

Photography by Katie Jameson