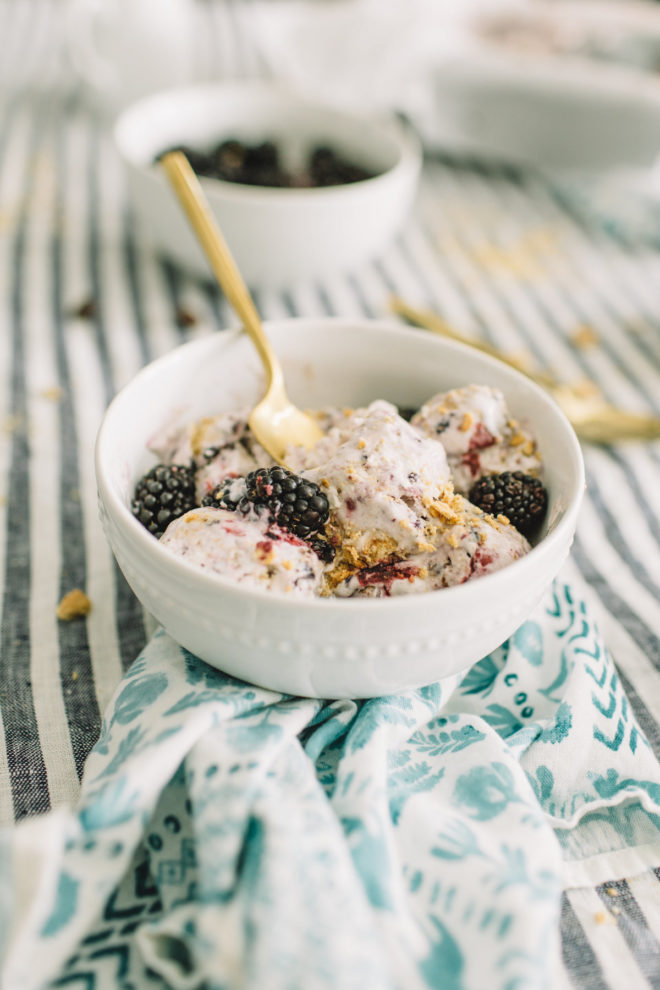 My name is Jen Pinkston and I can't say no to dessert.  Maybe can't is too strong of a word.  It's just that I refuse to say no to those sweet treats that follow dinner.  Life is too short, right?!  That's why when Maurices asked if I would be interested in creating a homemade ice cream recipe for them, I jumped at the chance.  I love that Maurices is rooted in so many smaller communities and has managed to retain such a family feel.  I also love their fun and affordable approach to fashion. Here's the thing about homemade ice cream, though.  A lot of the recipes out there will want you to buy a special machine or maker, but it's so hard for me to justify buying a small kitchen appliance that just makes one thing!  This recipe is basically just four ingredients, plus whatever flavorful additions you'd like to add.  (I highly recommend this blackberry cobbler ice cream combo!)  If you're hosting people this summer, it's a great way to add a really handmade touch to the end of a meal.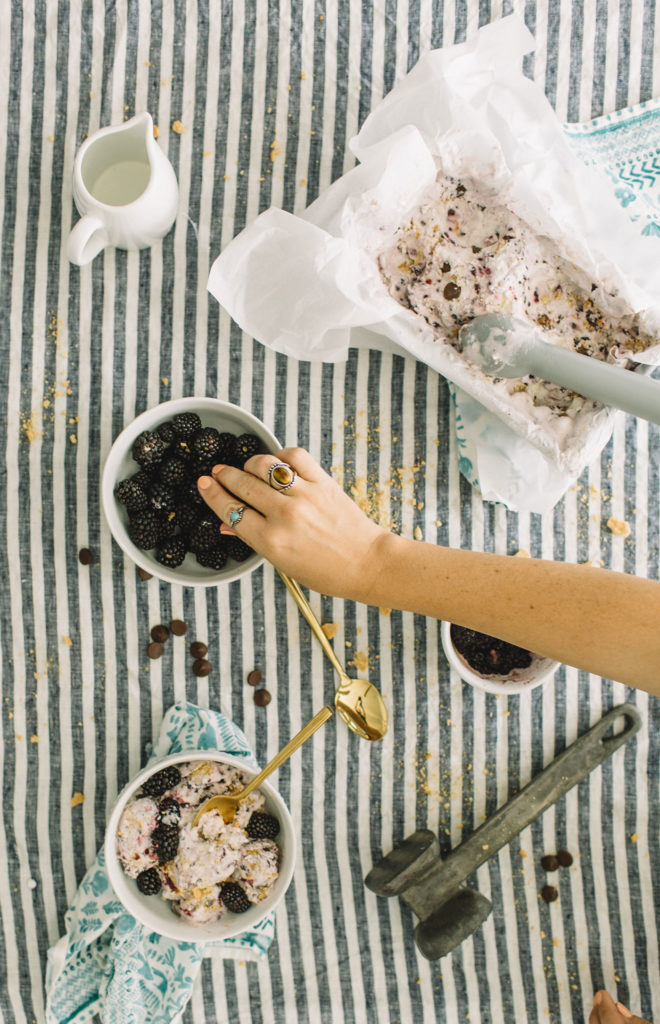 NO-CHURN BLACKBERRY COBBLER ICE CREAM
INGREDIENTS:
2 cups whole whipping cream
1 stick of mascarpone, softened (8 oz)
1 can of sweetened condensed milk (14 oz)
1 tsp. vanilla extract
1 cup crushed organic blackberries
¼ cup dark chocolate chips
½ cup crushed graham crackers
DIRECTIONS:
In a stand mixer, whip the heavy cream until stiff peaks form, about five minutes. Fold in the mascarpone and blend until smooth.
While the cream and mascarpone are mixing, muddle the blackberries using a mortar and pestle or a food processor. Pour into the cream base, and add the vanilla. Mix well. Add the crushed graham crackers and dark chocolate chips. Mix by hand.
Line a bread pan with parchment paper and pour the ice cream base into the pan. Spread evenly, cover, and refrigerate for at least 8 hours or overnight.
When ready to serve, let the ice cream sit out for about ten minutes to soften, then scoop and enjoy.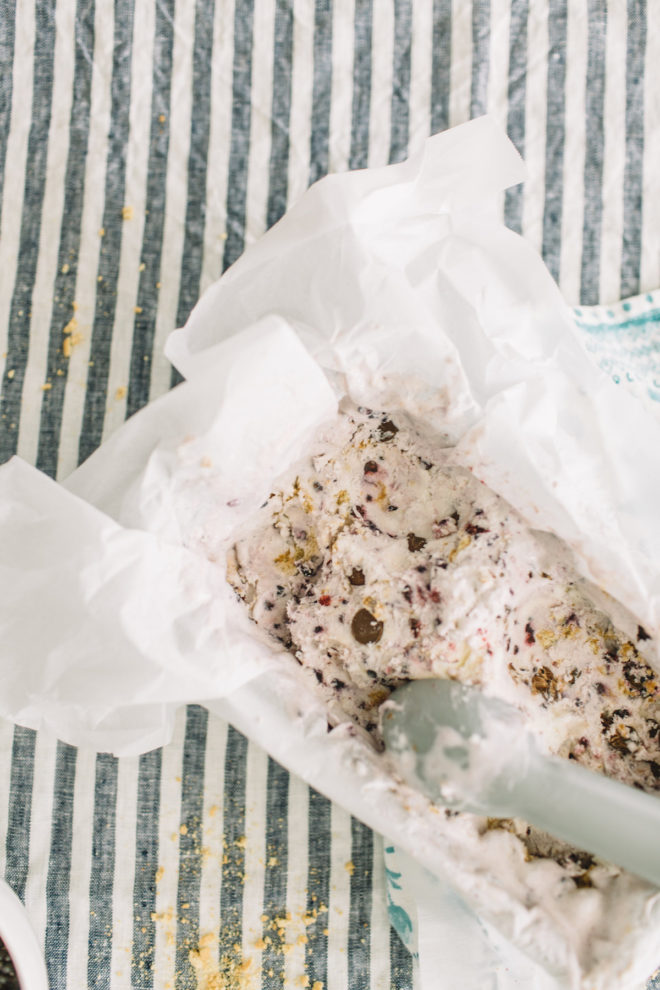 Photography by Kate Zimmerman
This post is sponsored by Maurices.  Be sure to check out their full line of 24/7 tees, like the one I'm wearing here!