12/21/2018
Mixing up a cocktail is the beverage equivalent of putting on your favorite Ganni slingbacks. It signifies that it's not just going to be any old night. (If it were, you would have opened a bottle of wine and slipped your feet into some your trusty slip on mules.) As we head into this next holiday-filled week, the thing I find myself most looking forward to is having more fringe time to do things that usually feel too indulgent for your average Thursday– cooking more elaborate recipes that lie on dog-eared pages of my favorite cookbooks, inviting friends and family over for dinner via impulsive text message without worrying what time the kids will go to bed, and of course ringing in the New Year in a way that we recall with a grin this time next year. (Preferably with one of these New Year's Eve Cocktails.)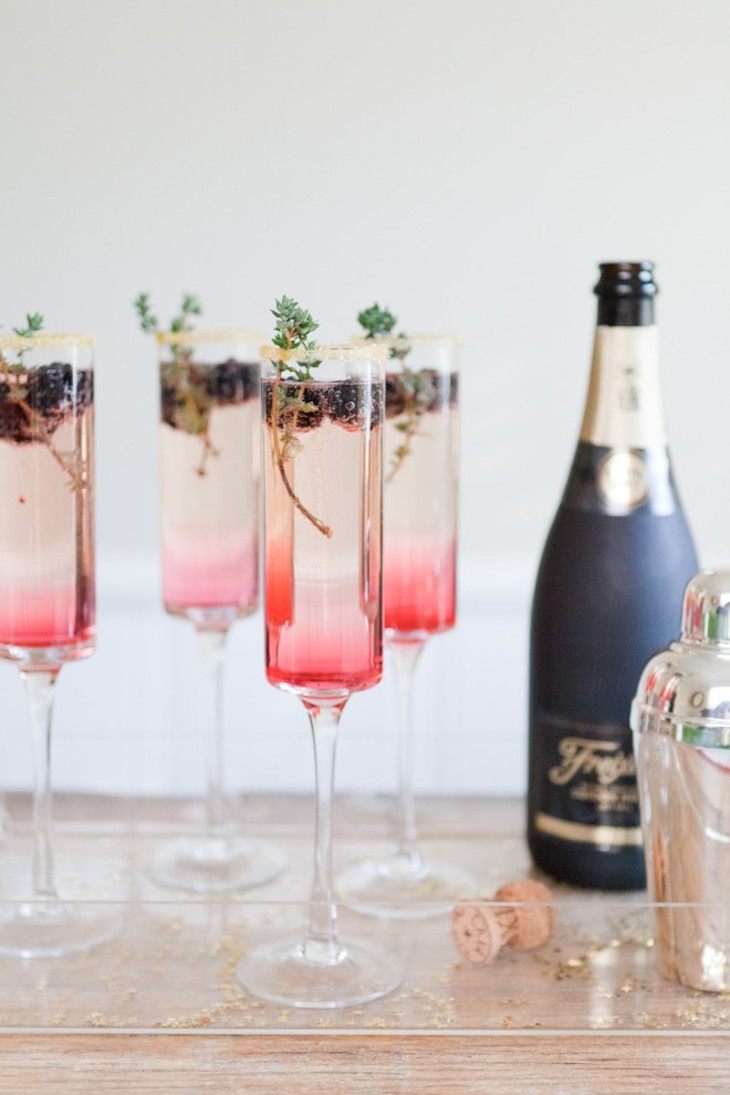 (Blackberry Thyme Sparkler via The Effortless Chic)
I took my cocktail research seriously as I was planning our menu for our first annual Austin holiday dinner party and wanted to share some of my favorite treasures that were unearthed in the process. Have a favorite recipe? What indulgences would you enjoy with more free time? Let us know in the comments, friends.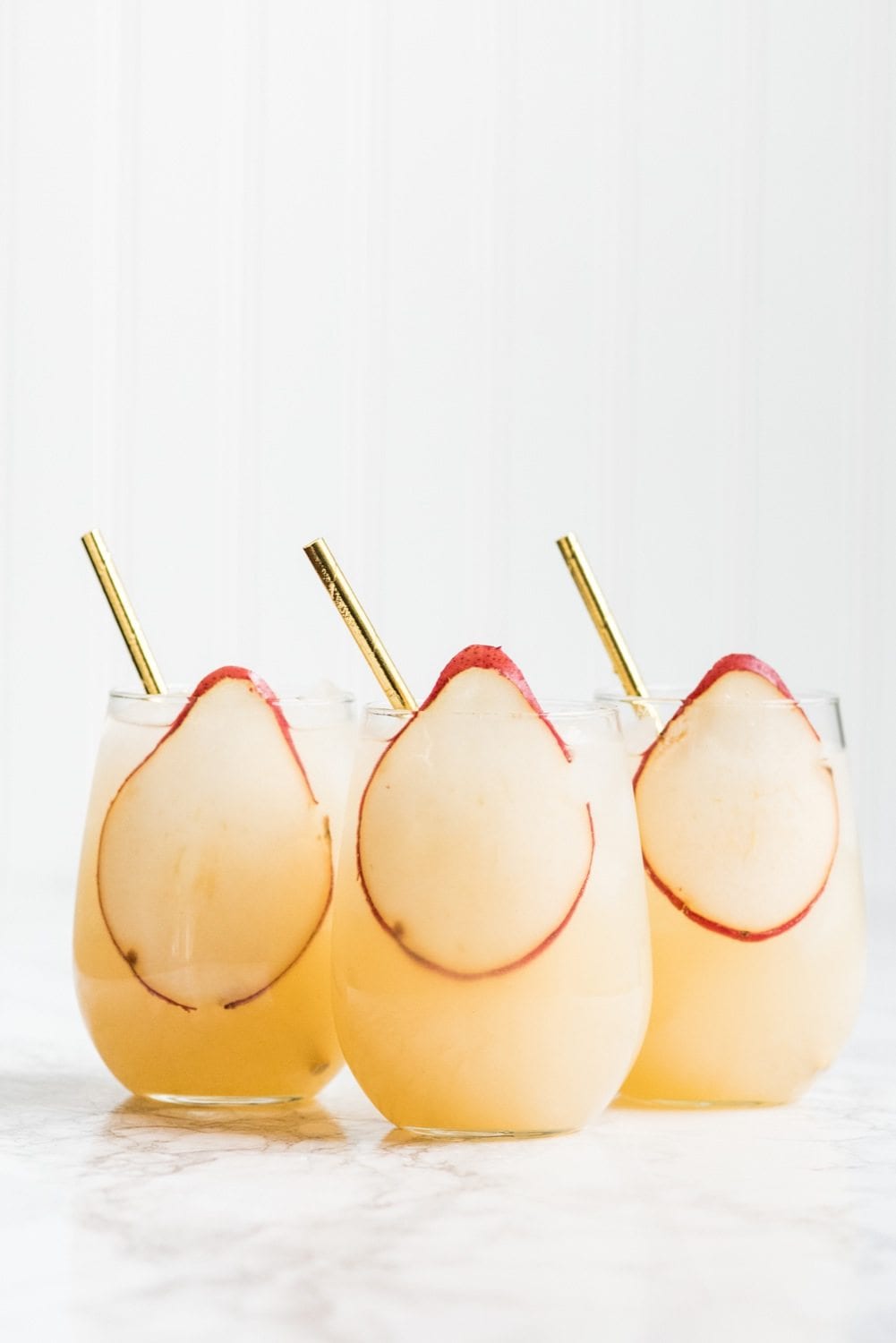 (Fizzy Spiked Pear Punch via The Sweetest Occasion)
(Tangerine Bourbon Sidecar via The Lifestyled)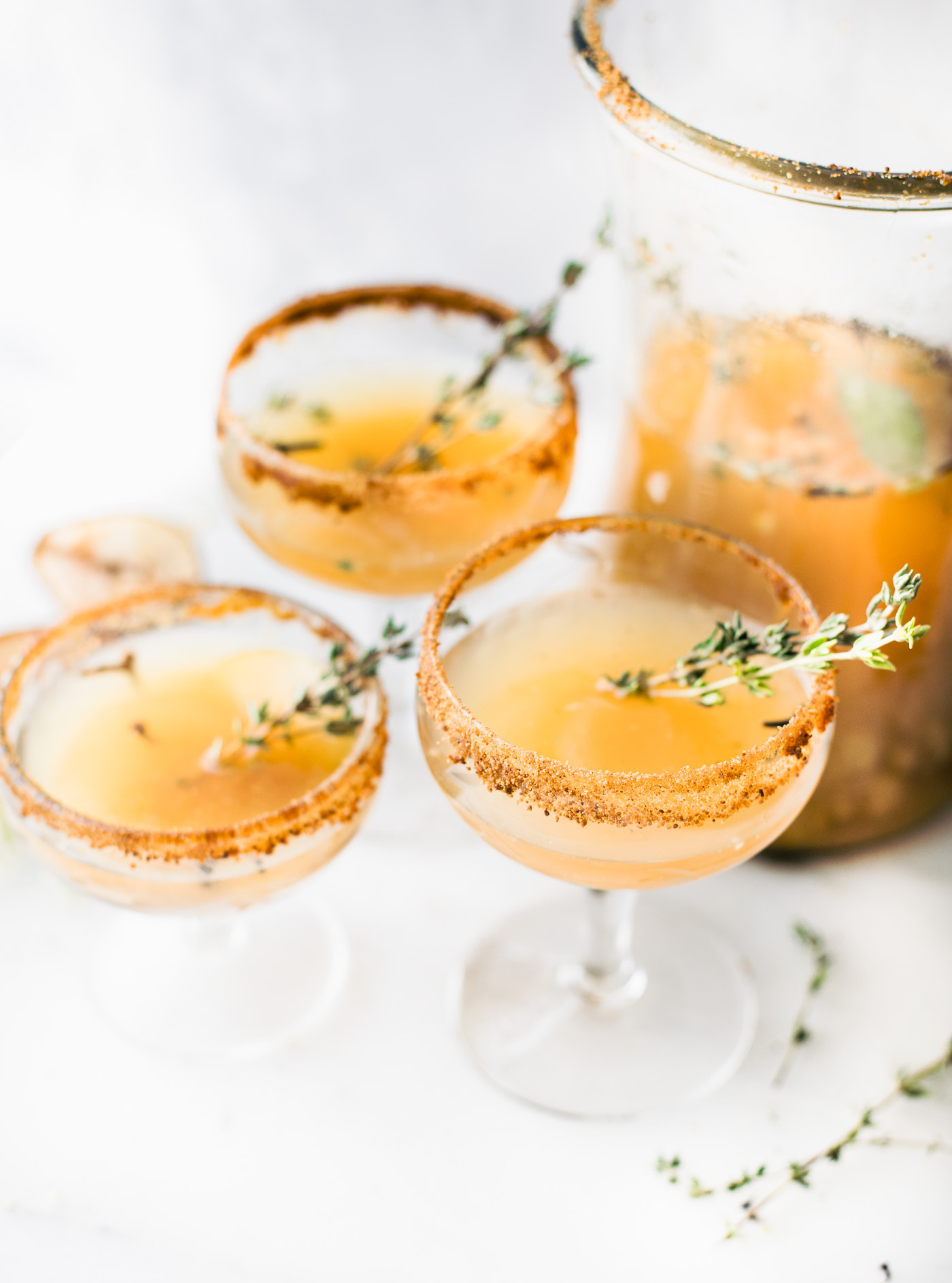 (Honey Roasted Sparkling Pear Cocktails via Cotter Crunch)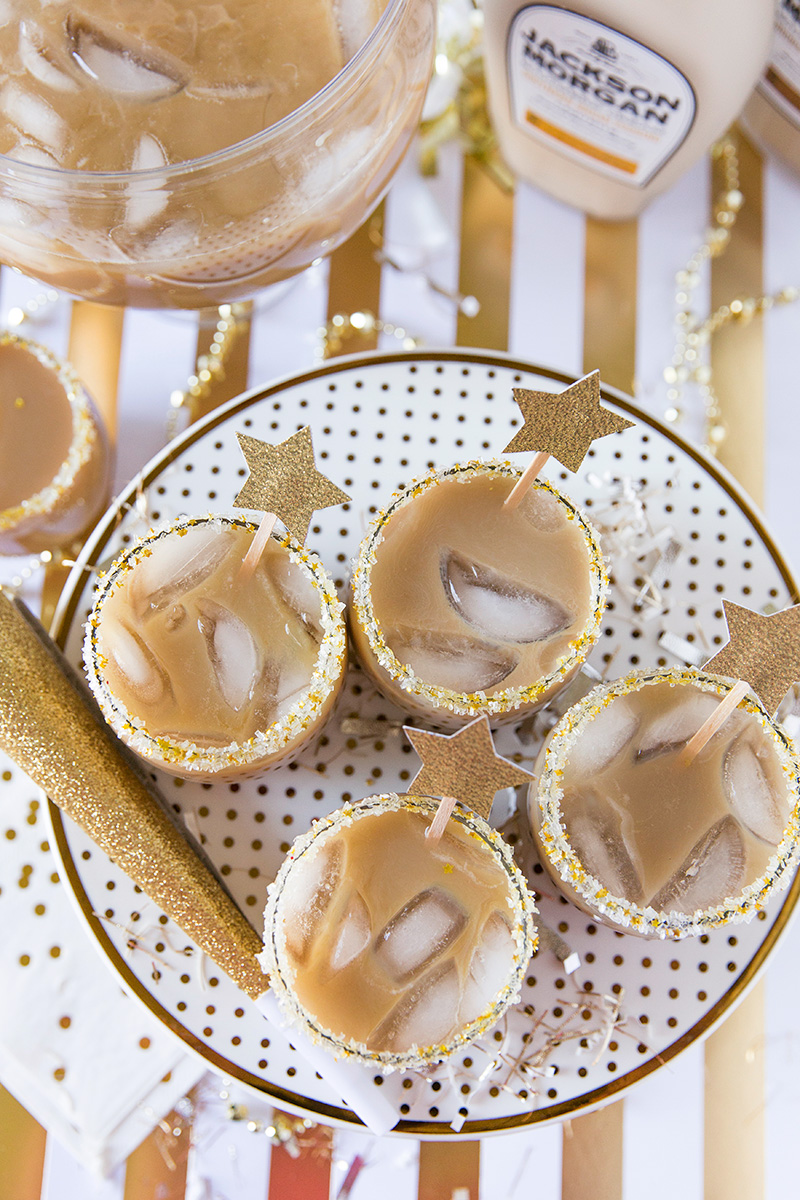 (Salted Caramel Iced Coffee Recipe via Pizzazzerie)
(St. Germain & Cassis Gin and Soda via Hungry Girl Por Vida)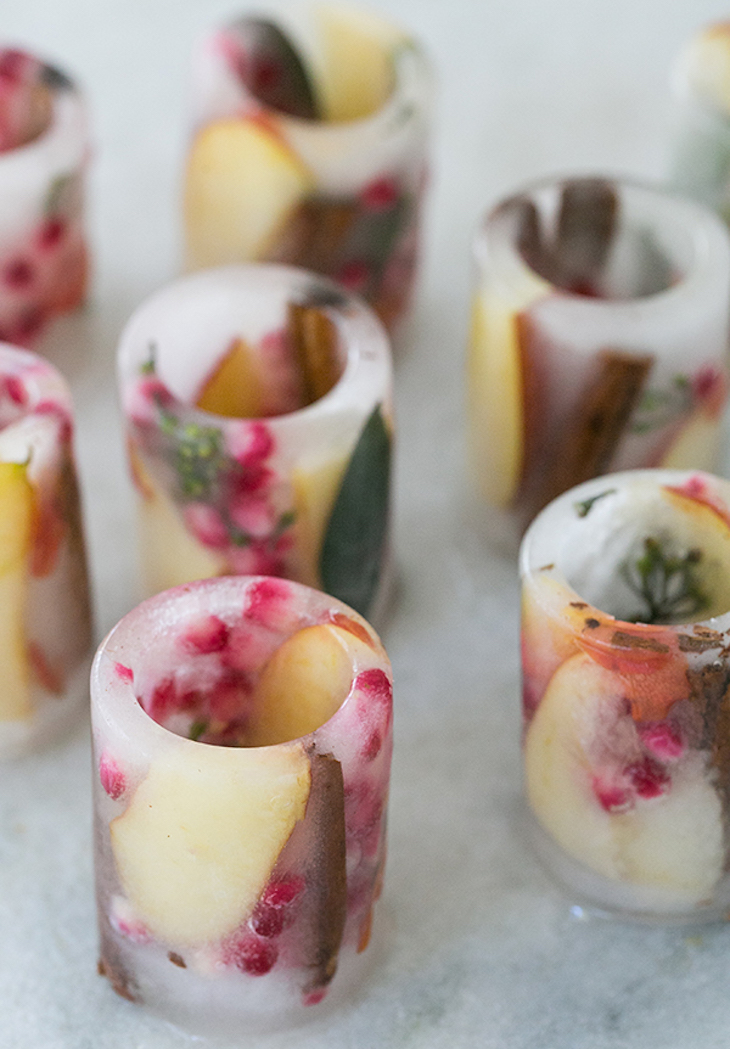 (The most charming ice shot glasses via Sugar and Charm)
(Blood Orange and Ginger Boston Sour via Zestful Kitchen)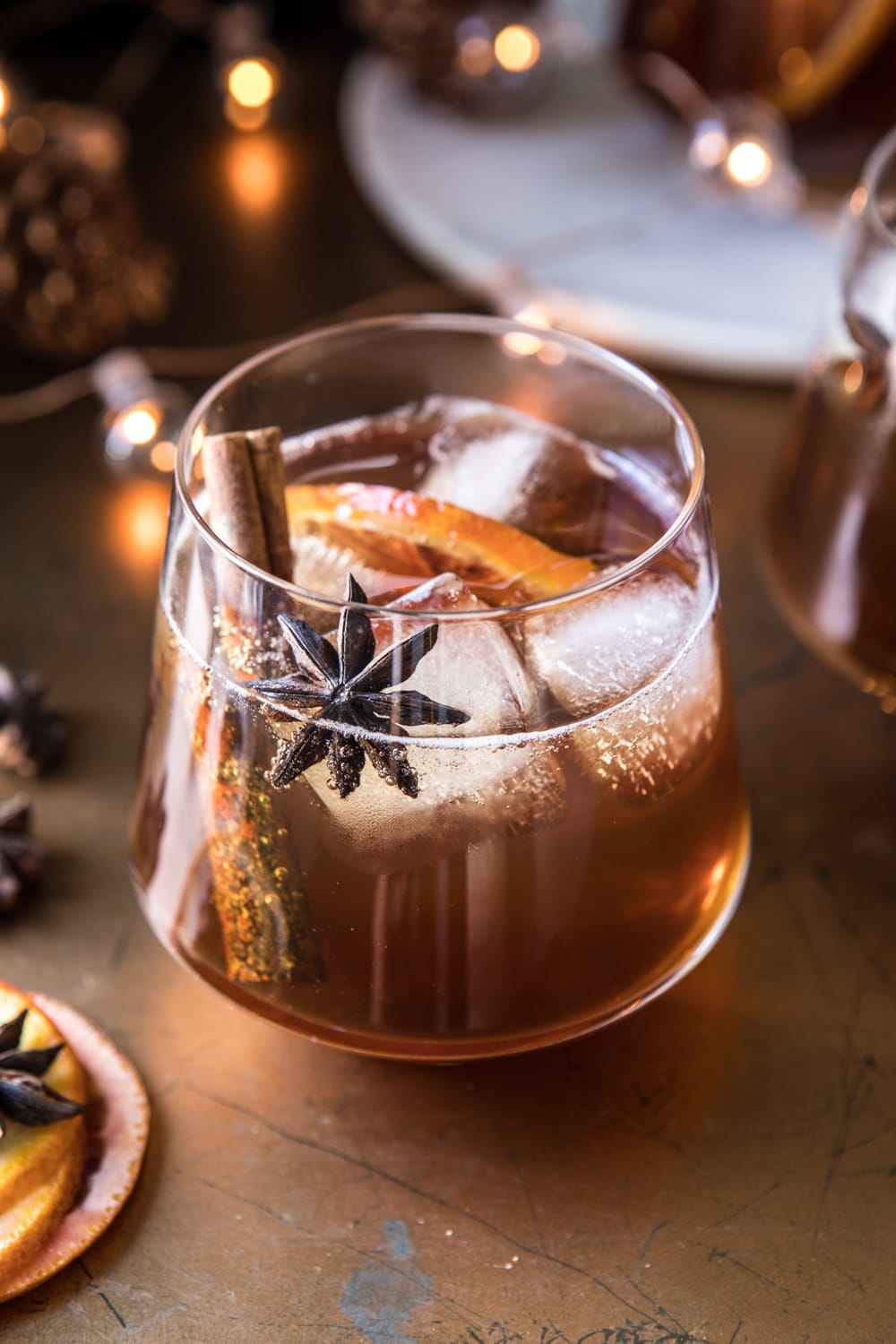 (Vanilla Chai Old Fashioned via Half Baked Harvest)
(Pear & Ginger Champagne New Year's Eve Cocktails via Dishing up the Dirt)
Also, just kidding. I will always worry what time the kids will go to bed. But this week I'll stifle that inner voice.