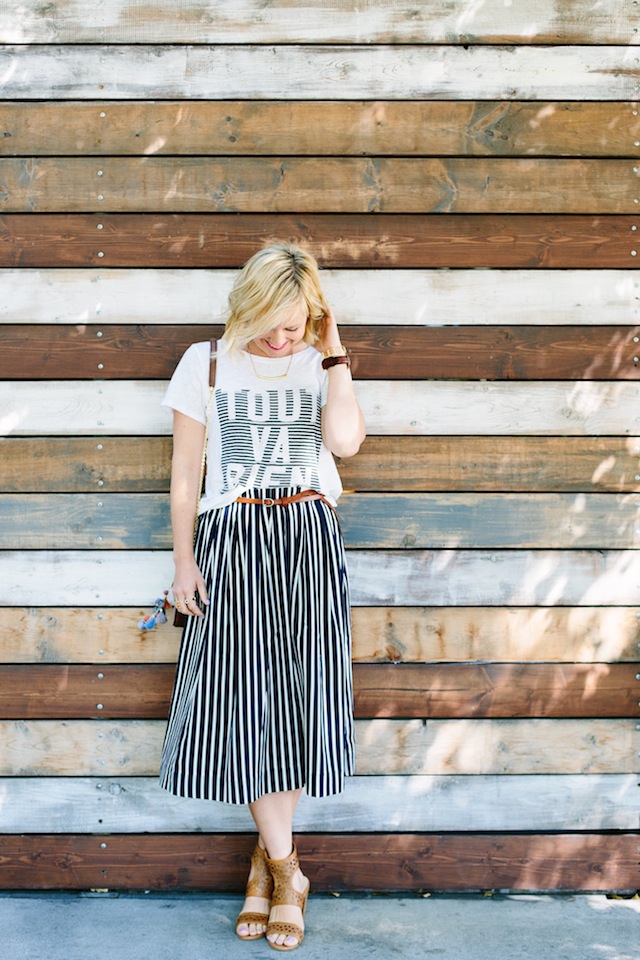 Ever since my big closet clean out, I've tried to limit myself to buying things I really need, rather than impulse shopping.  I'm over the whole big-packed-closet look, if you know what I mean.  I recently parted with my white jeans because they had had a good life and were really beginning to show their age.  (You can only bleach white so many times.)  So I was out and about one day at J.Crew looking to fill this closet void and stumbled upon this skirt.  It definitely wasn't on my list of things I needed, and no I didn't find white jeans, but sometimes fate intervenes, and you know what they say about fighting fate...
I had to trouble shoot the top a little bit to find one I loved.  The catalog shows this skirt paired with a sweater, but since the skirt is on the longer side, I feel like you need to see a bit more arm to balance it all out.  (This is really deep stuff, you guys!)  I also am not a super dressy person, so the front tuck of this cropped tee is totally my speed.  If I were to dress it up for a wedding or shower, I love the idea of a cropped lace sleeveless top like this one.
Hope your weeks are off to a great start!  Parker and I fly to Austin tomorrow for a job. It's our first flight since she started walking, so I feel like even though she's a frequent flier, this will be a whole new ball game.  Wish us luck!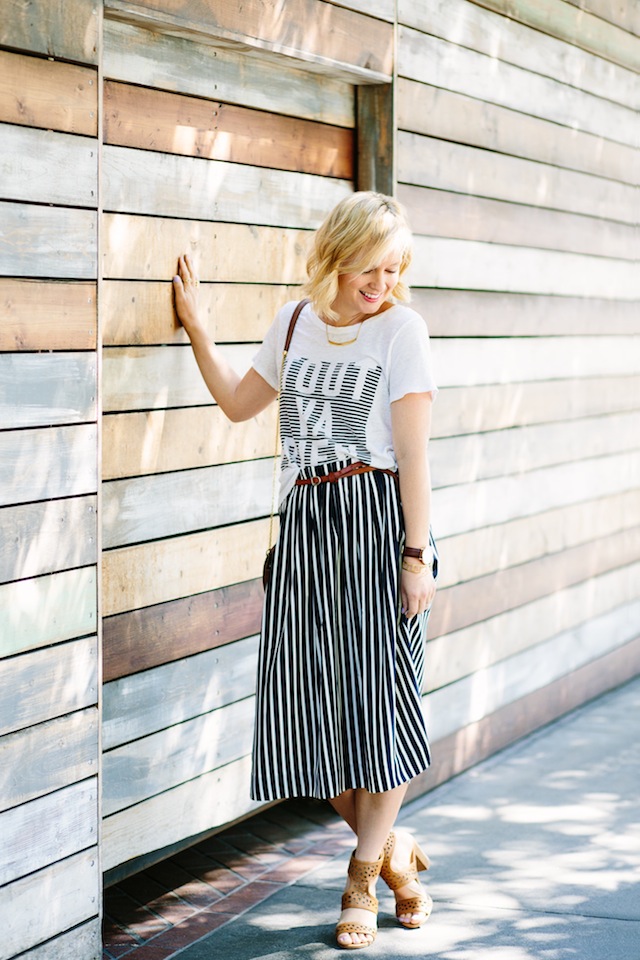 Skirt, J. Crew // Tee, J.Crew from last year (similar here and this tee would also be super cute) // belt (similar) // shoes, Anthropologie
Photography by Mary Costa