There are some spots in Los Angeles that I will never tire of, no matter how touristy they can be.  Enter Griffith Park.  Whether it's taking in the view of LA from the observatory, taking in a show at the Greek Theatre, or hiking around the park on one of it's many scenic trails, this place never gets old.  How amazing is this afternoon light?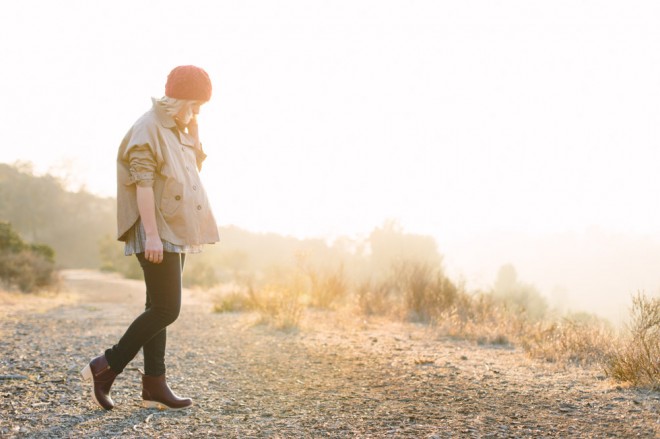 Mary and I have been shooting this series for almost a year now, but this was the first post we shot after I found out I was pregnant.  My, oh my this bump has come a very long way!  Back then I was still in all of my regular clothes.  Now?  Not so much!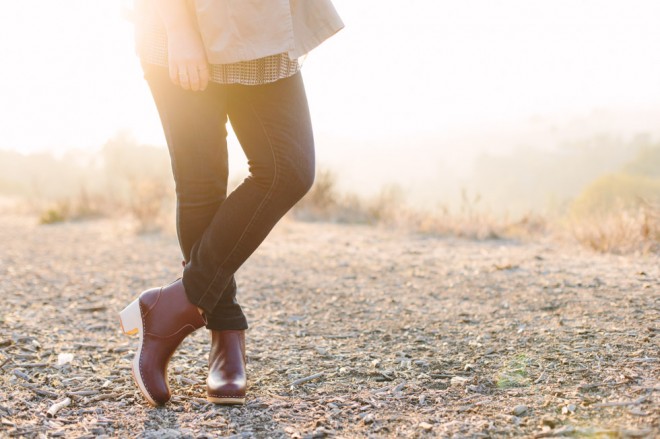 I've had this cape from A Thread for over a year, but suddenly with a bump underneath it feels like a brand new piece. I'm sure you're getting sick of seeing these jeans by now, but I only have so many maternity jeans and these are my fave!  The boots are Swedish Hasbeens and I love the ultra-round toe and chunky sole and heel.  I'm dying to try out their sandals now for summer!  One of the hazards of prepping a job as a stylist is that prepping quite literally means shopping and it is very easy to stray from the job and pick up a thing or two for yourself at the same time.  Case and point: this sheer silk tank.  
Just nine weeks to go!
Cape, A Thread (similar here!) / Jeans, Paige / Tank, A Pea In The Pod (non-maternity similar version here!) / Boots, Swedish Hasbeens (also, availablehere!) / Ring, Go Rings / Beanie, Similar
Photography by Mary Costa