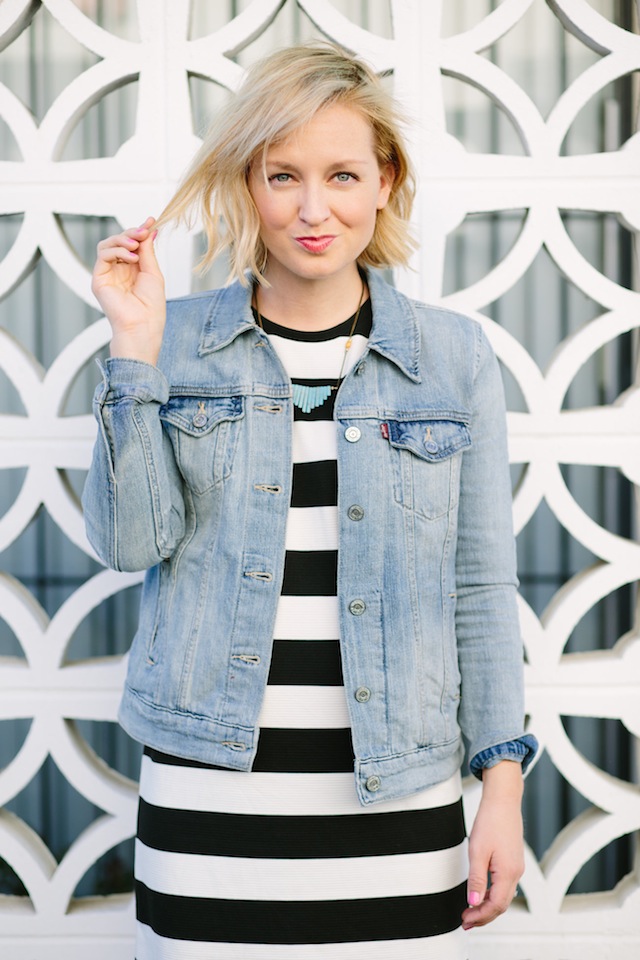 This post was almost titled example #282 of how to wear a denim jacket.  Like we need another one right?  I can't be stopped!  I've been wearing this one constantly because it's the perfect weight for those chilly mornings and evenings and easy to take off during the day when things start to heat up.  I've taken on a few more styling jobs than usual this month which means I have been styling, producing, and shooting blog content every spare minute I can find.  (When I'm not taking care of my ONE YEAR OLD, that is!)  So ready for the easiest outfit equation ever?  It works for play dates, real dates, and everything in between...
Your favorite summer dress + denim jacket + eclectic tribal necklace and your done.  But, I mean, if you want to throw a pair of floral pumps in the mix we aren't going to try and stop you!
Hope your springs are all off to a fabulous start!
Dress, Asos / Jacket, Levi's / Necklace, Jenny Bird / Ring, Nordstrom Rack / Shoes, DSW
Photography by Mary Costa