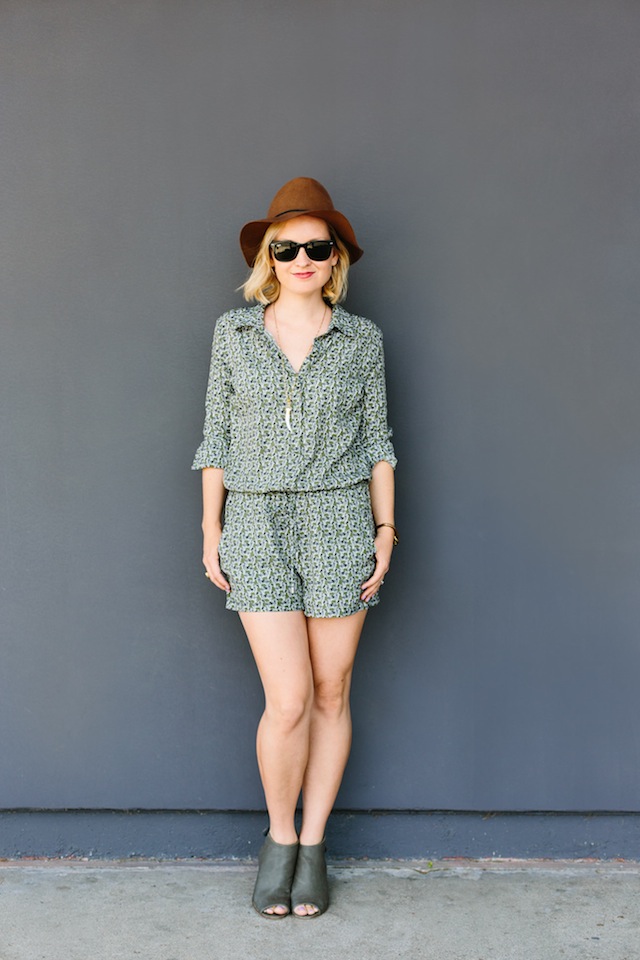 The year was trotting along at a fine and manageable pace for the entire first quarter of the year when along came April ready to shake things up.  I can't even articulate all of the things this month has been.  It's been sweet and fun and challenging and rewarding and thought-provoking and a dozen other adjectives all at the same time.  Much like our sweet family at that the moment, my wardrobe is spread between Austin and Los Angeles.  I have clothes in my office, in my closet, in a suitcase, in a bedroom at my parent's house and a few other places that I probably don't even know about.  I've been working in cold, sun, rain, and crazy humidity and so the answer to the question of what I should wear today is anybody's best guess.  Not really, but it's made me extra thoughtful about wearing things that are both effortless and versatile.  Just like last week's outfit, this one has been on repeat.
Here's the thing about jumpsuits:  They're so easy.  It's actually hard to get more effortless than a jumpsuit.  You put it on.  You accessorize.  You're done.  It's a little edgier and less fussy than a dress, too.  I wore this particular one to Parker's first birthday party and also last week for a fitting in Austin.  It's super versatile!  (Friendly PSA: It's on sale now.  Score!)
I'm spending the day with Noonday (and the next three!)  shooting their new fall collection of jewelry. For some special sneak peeks, you can follow along here!  Hope all of your weeks get off to a great start!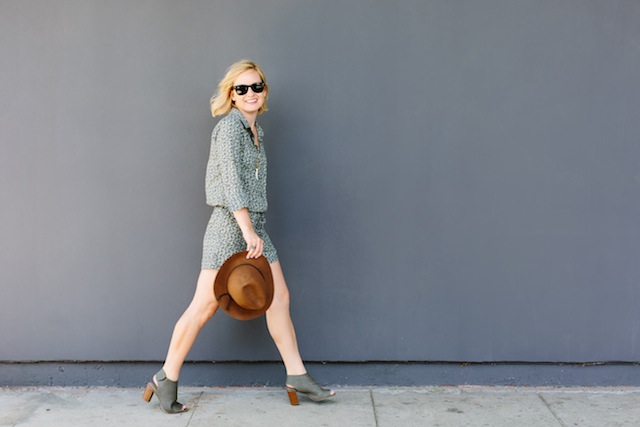 romper, Splendid / shoes, Call It Spring (similar) / hat, Target / ring, Anthropologie / necklace, Stella and Dot / sunglasses, Ray Ban
Photography by Mary Costa