Weekends are pure gold.  There's nothing better than two days off with your favorite people to do whatever your hearts' desire.  As Parker gets older and Aaron and I find ourselves busy with work, I find myself being more and more protective of them.  It's our happy place.  I countdown the hours until they begin with the anticipation of a child on Christmas Eve and loathe when they end.  When I was in college I actually worked for a family who hired me just to run their weekend errands so that they could spend uninterrupted time with their three children.  I was happy for the job, but I don't think I totally got at that moment what an awesome luxury it was for them.  I haven't yet hired my own weekend personal assistant, but these are 5 things I have been doing to make the weekends feel extra golden!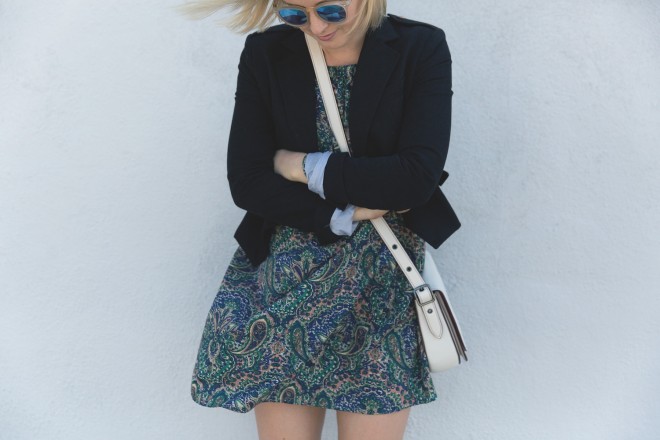 1. Make it a point to run any errands during the week.  It's annoying to have to pick up the dry cleaning or go grocery shopping after a long day of work, but it's even more irritating when it cuts into your weekend plans.  No errand running on the weekend!
2. Don't work on the weekends if you can avoid it.  Sometimes shoots come up on the weekend and it's unavoidable, but I don't let myself respond to emails or edit posts on the weekends.  If I have a post that has to go up on Monday, then it has to be done by Friday afternoon which means I have to schedule shoots and edit deadlines accordingly.  If you're worried about being away from your email all weekend, consider an away message that says "you're out of the office enjoying the weekend, but will respond promptly on Monday".
3. Make big plans!  Make a list of all of the local things you'd like to check out-- new museums, shops or restaurants, day trips to nearby cities, etc.  Head to the beach!  Shop the Pasadena Flea Market!  Eat at Bar Ama! Visit the Long Beach Aquarium!  Then as your planning your weekend, include something from the list.  It will keep you from getting in a rut or sitting on the couch on Saturday morning looking at each other like, "What should we do today?".  Plus I always feel like it makes the weekend feel more meaningful when we are able to check something off of the ol' bucket list.
4. Plan something fun for Sunday evening.  Last Sunday night, Aaron and I went on a date to Local in Santa Monica.  It was the first Sunday night date in a very long time and only happened that way because our nanny wasn't available on Friday or Saturday night.  It actually made the weekend feel so much longer, though!  Instead of beginning to think of the impending Monday on Sunday afternoon we were looking forward to our date and it made for a great way to start the new week, too.  (PS. If you live in LA, you have to check out Local!  Everything is delicious, but I would especially recommend the crostinis, white and sausage pizzas, and the tagliatelle. Oh, and the HAZELNUT DONUTS for dessert! Insanely good.)
5. Do nothing.  You don't have to do nothing for the entire weekend, but set aside a chunk of time to do absolutely nothing.  Maybe it's laying on a blanket in the backyard while the kids run around and play or reading a book in bed on Saturday morning.  Or it could be lounging on the couch for an hour instead of doing the dishes like you "should".  The weekdays are busy enough, on the weekend give yourself the gift of a little time to relax and do absolutely nothing.
What do you think makes a great weekend?
Photography by Emily Morgan