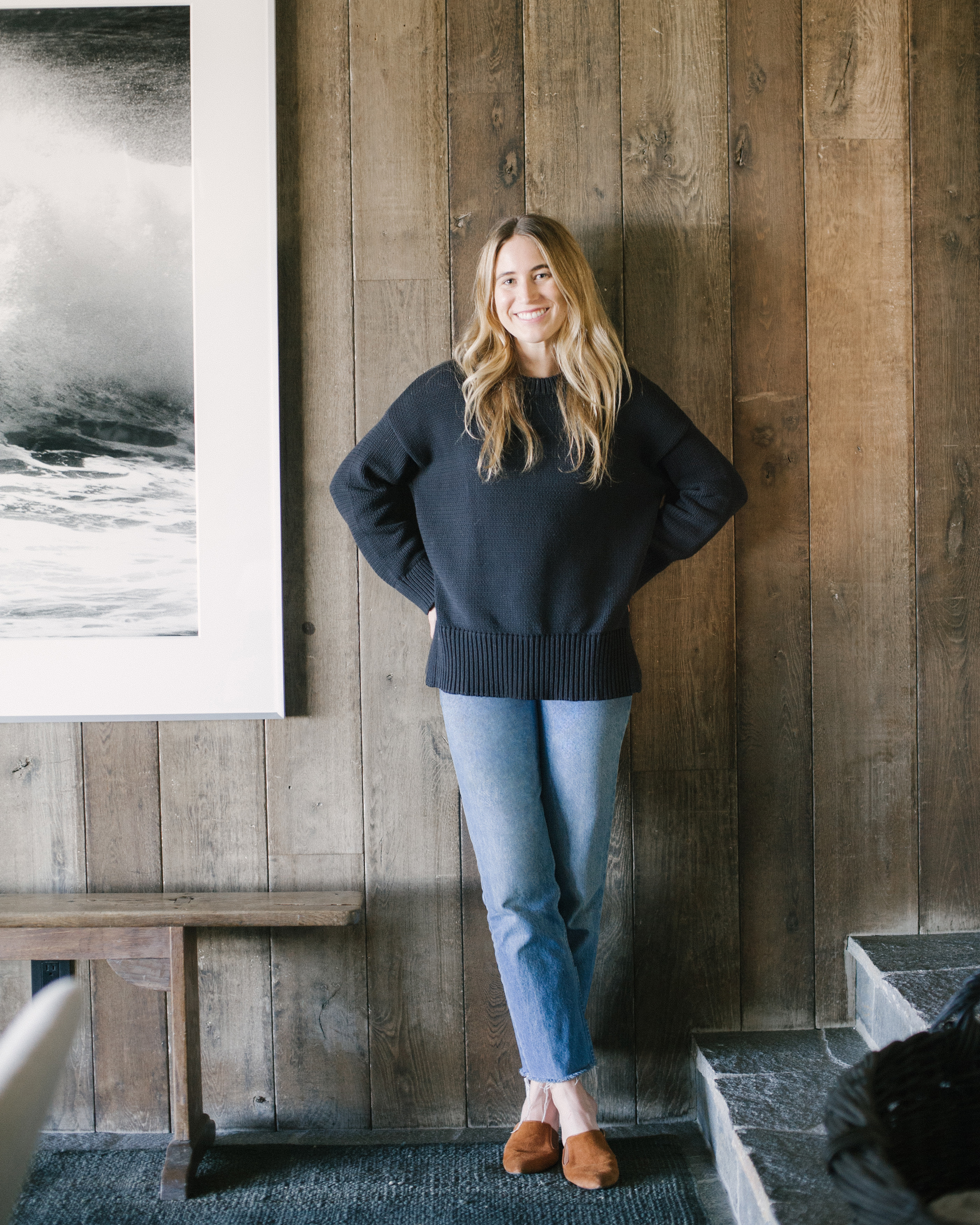 When I first began my styling journey as an assistant, I realized within three hours that it was exactly what I wanted to be doing, schlepping and all. After my first fitting? I was completely hooked. I am endlessly fascinated with the clothes that people put on their bodies and how they make them feel. The way that one sweater can feel totally foreign to one person, but like home to another. The way clothes can totally exude a true inner confidence. This series has been a long time coming and something that I am so excited about. I love the intersection of personal style and utility for life and I am thrilled to introduce you to our first feature, Samantha Moore. I met Sam at a dinner party here in Austin a couple of years ago. I was still nursing an infant who refused to take a bottle and arrived more than a little late to find the last available seat serendipitously next to Sam. We chatted about all the things that night and I walked away so impressed with her strong sense of self and style at such a relatively young age. As I re-read her answers below, I kept finding myself saying, "Yes! Exactly!" in my head. Keep reading below for Sam's daily uniform and more about her day-to-day. I hope you enjoy it as much as I did!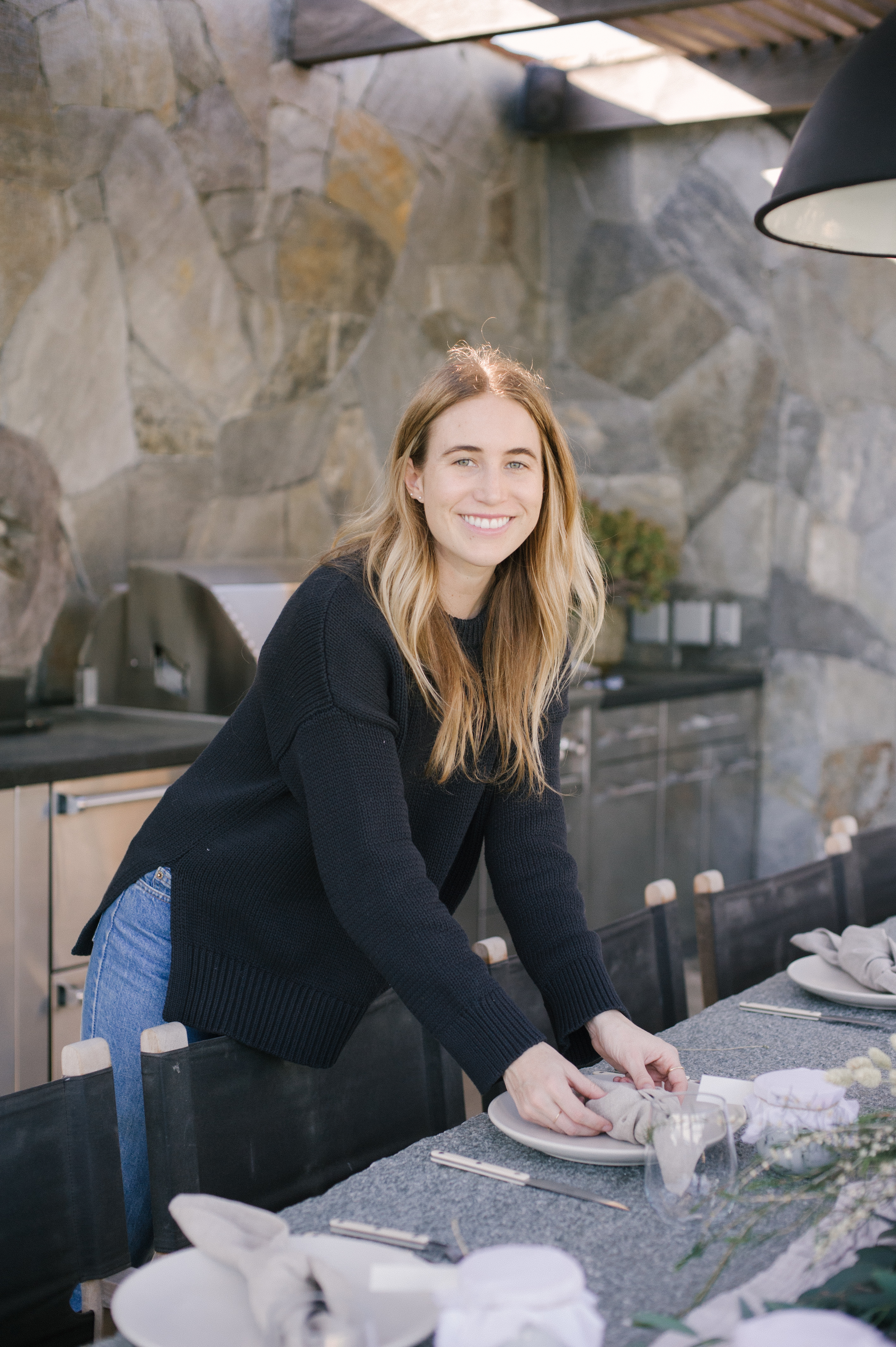 What's your background? Where did you go to school and how did you get into the job you currently have now?
I grew up in Laguna Beach and went to school at UCLA, where I was a communications major and worked at the newspaper in advertising and production. I was always interested in retail and the lifestyle space, and spent my summers interning at brands like Nike, Dior, and Elizabeth & James in various departments. I learned about Jenni Kayne from spending perhaps too much time at the Brentwood Country Mart in college, which is where Jenni opened her second store years ago. I fell in love with the perfectly curated and neutral world of Jenni Kayne, and organically became a fan of the brand. After I graduated, I spent two years working in tech and children's apparel. I eventually found my way back to Jenni Kayne as a content producer for our blog, Rip & Tan. Four years later, I lead our brand marketing, content and press teams as Director of Marketing & Partnerships. My job is to shape how the consumer experiences the brand across all communication touchpoints, and to help grow our audience through strategic partnerships.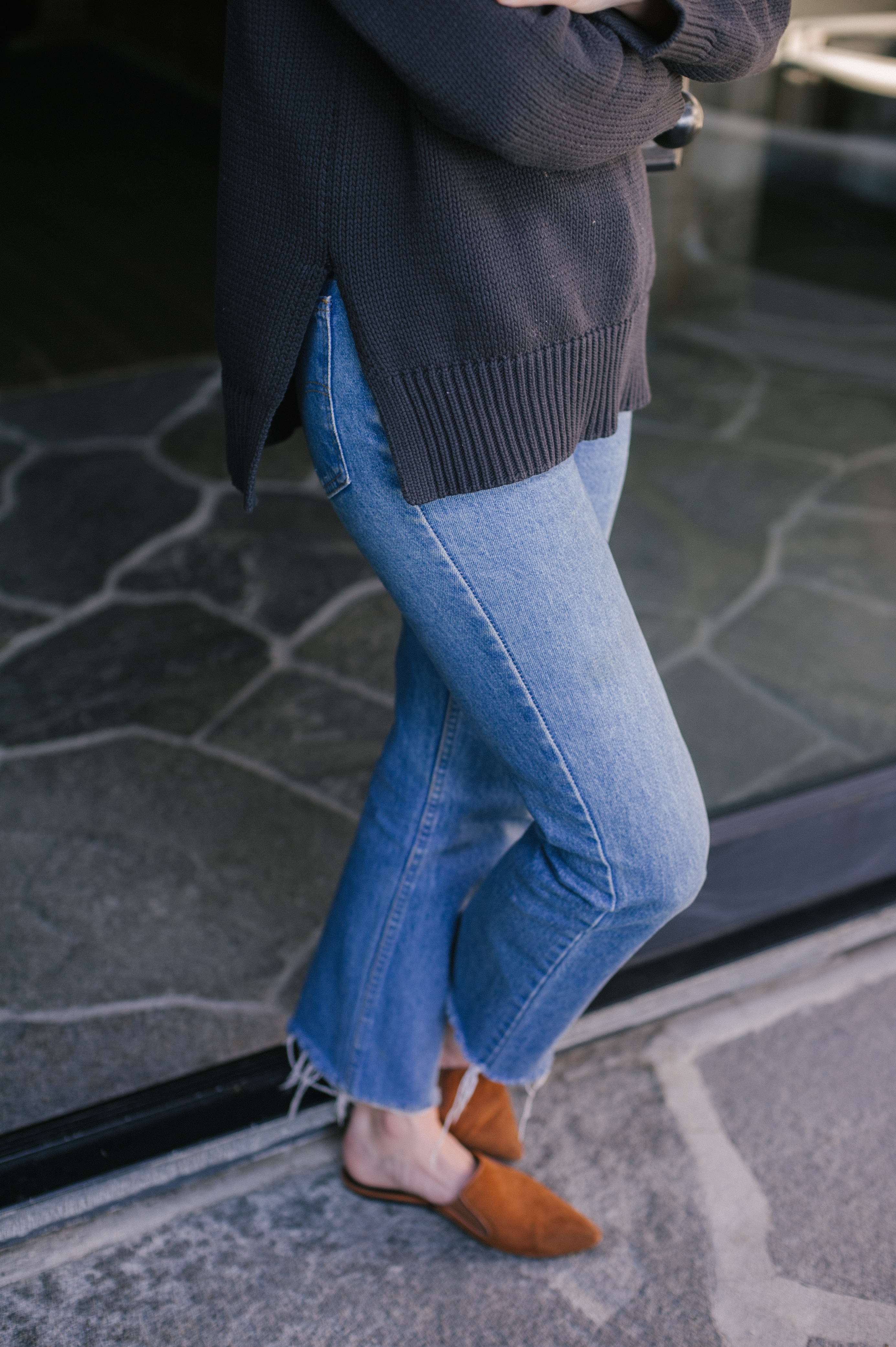 Describe a typical work day for you:
I think one of my favorite parts of my job is that there is no typical day! Sometimes I'm at my desk from 9-6pm, and other days I'm running around town or traveling. We just launched our first book Pacific Natural, so lately I've been consumed with planning and executing an impactful book tour — which consists of media, events, an experiential retreat, out of home collateral, social strategy, digital messaging and more! We're still a small team, but I love that I get to work cross-functionally with every department at the company. It's really rewarding to see everyone's individual efforts come together to create a larger, cohesive story.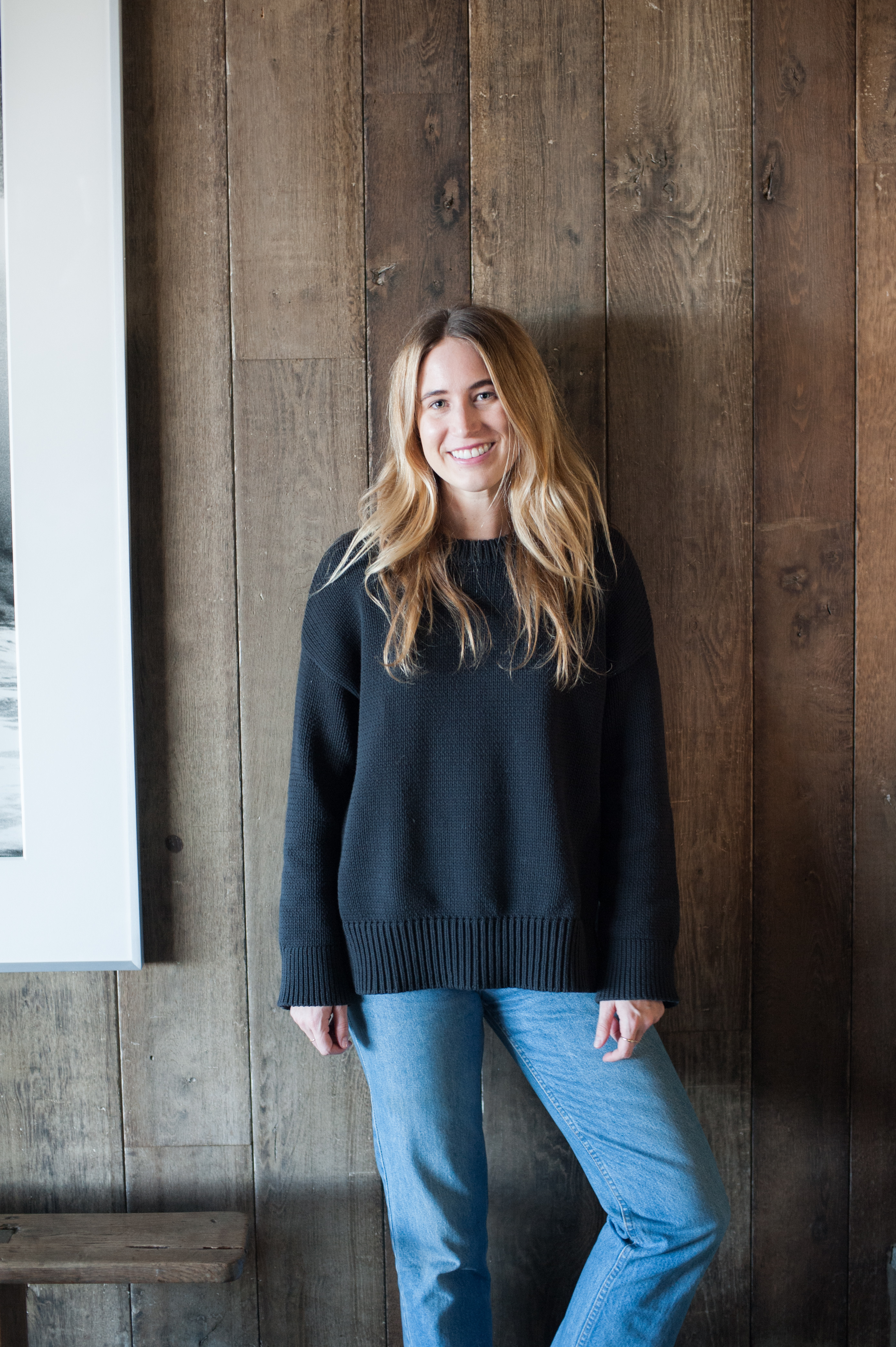 Tell us about what you're wearing and why it's your daily uniform of choice:
I'm wearing a Jenni Kayne chunky crewneck sweater, vintage Levi's, and Jenni Kayne saddle suede mules. I will admit, I tend to be a bit of a walking advertisement! The uniform is a concept we really stand behind at JK — I truly believe that getting dressed should be relatively effortless and you should be comfortable! I'm unfortunately not a morning person, so getting out the door as painlessly as possible is important to me. You'll usually find me in some sort of sweater, high-waisted jeans, and flats. I gravitate towards neutrals both in my wardrobe and home and prefer to invest in easy and timeless pieces that I'll wear indefinitely.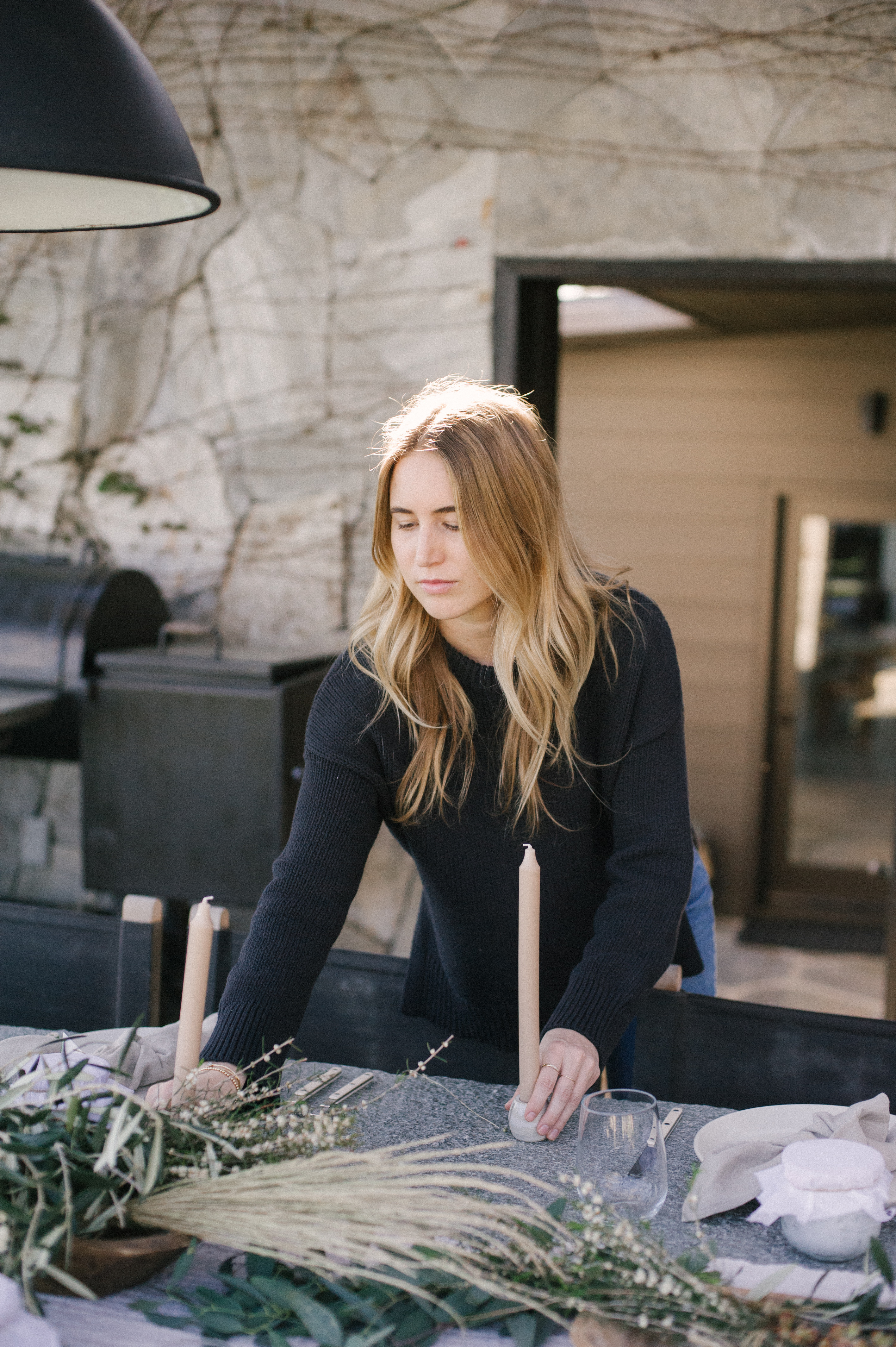 What's the one thing we will never find you wearing?
Anything short and tight! I tend to feel more confident and at ease in conservative silhouettes. You probably won't find me in any loud colors either.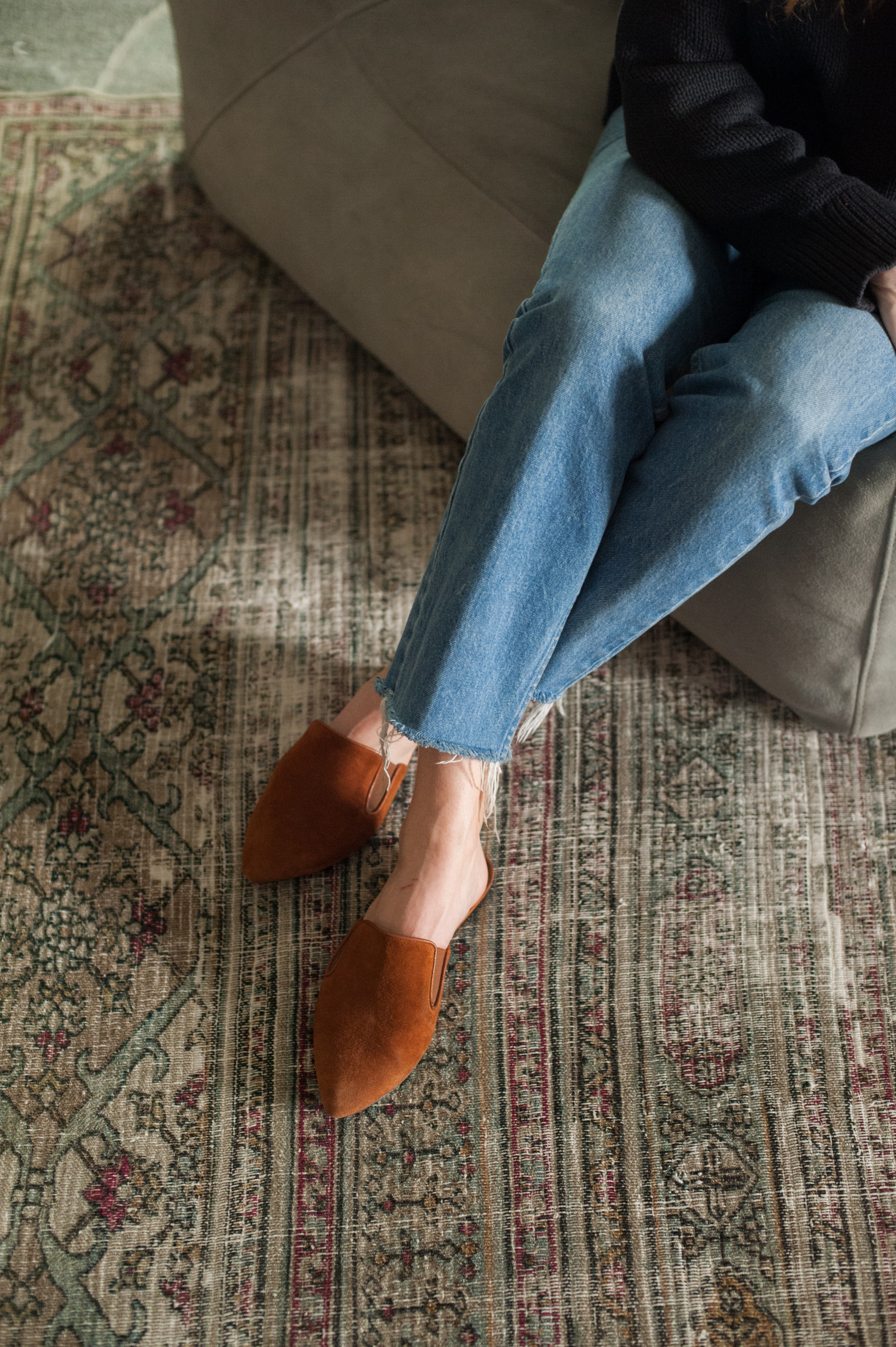 What's the one thing you wish you owned in every color way?
Jenni Kayne Mules, because they truly do go with every outfit and any occasion.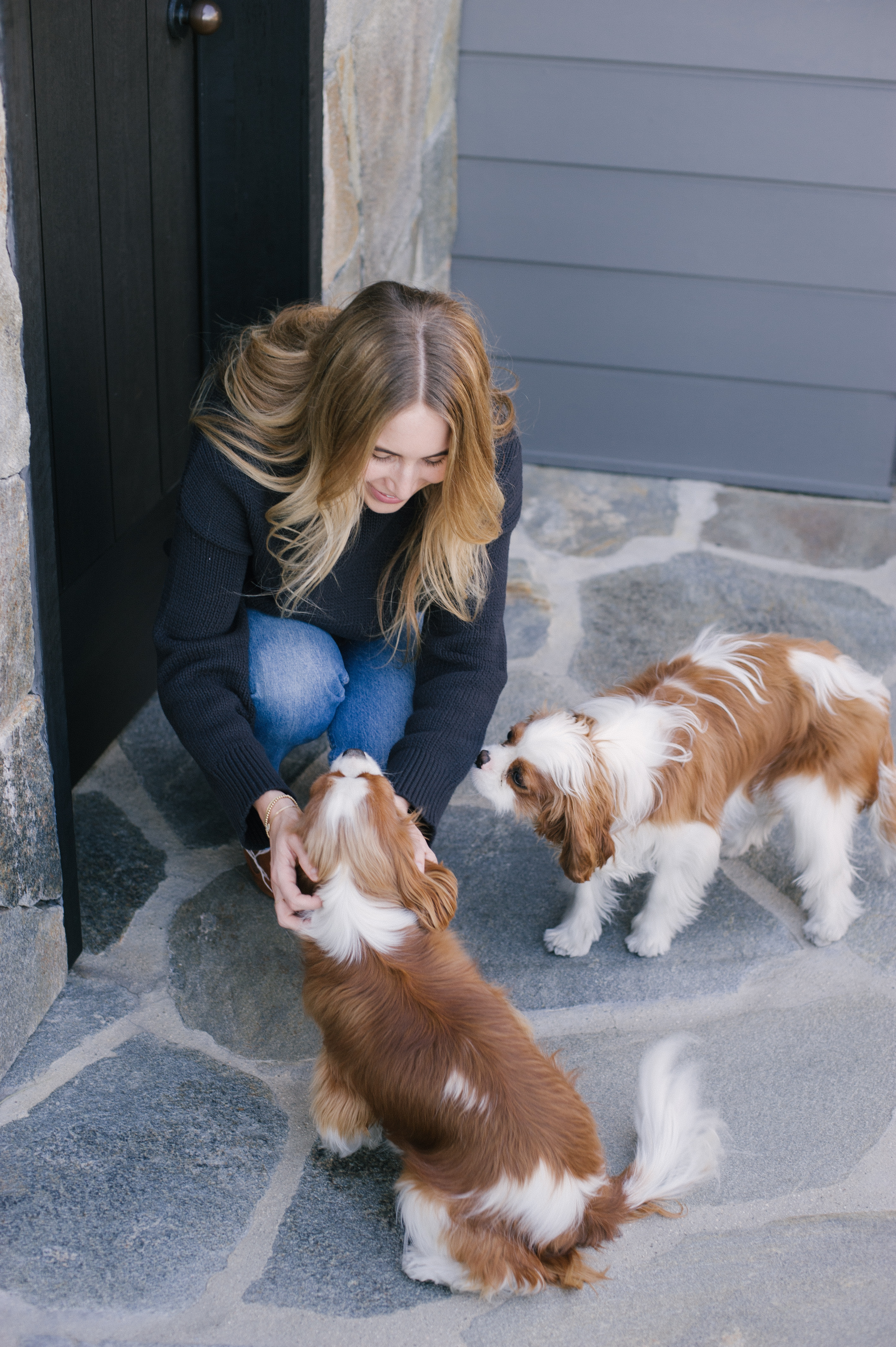 How has your style evolved over the years?
When I was younger, I paid much more attention to trends. I would go to that fast-fashion store to get an outfit for a specific occasion, and I would wear it one time before shoving it in the back of my closet. Now I try to be more thoughtful about my shopping habits, investing in pieces that will stand the test of time, while supporting smaller businesses and independent designers when I can. I think it all ties back to finding your uniform and freeing up any pressure to keep up or to look a certain way.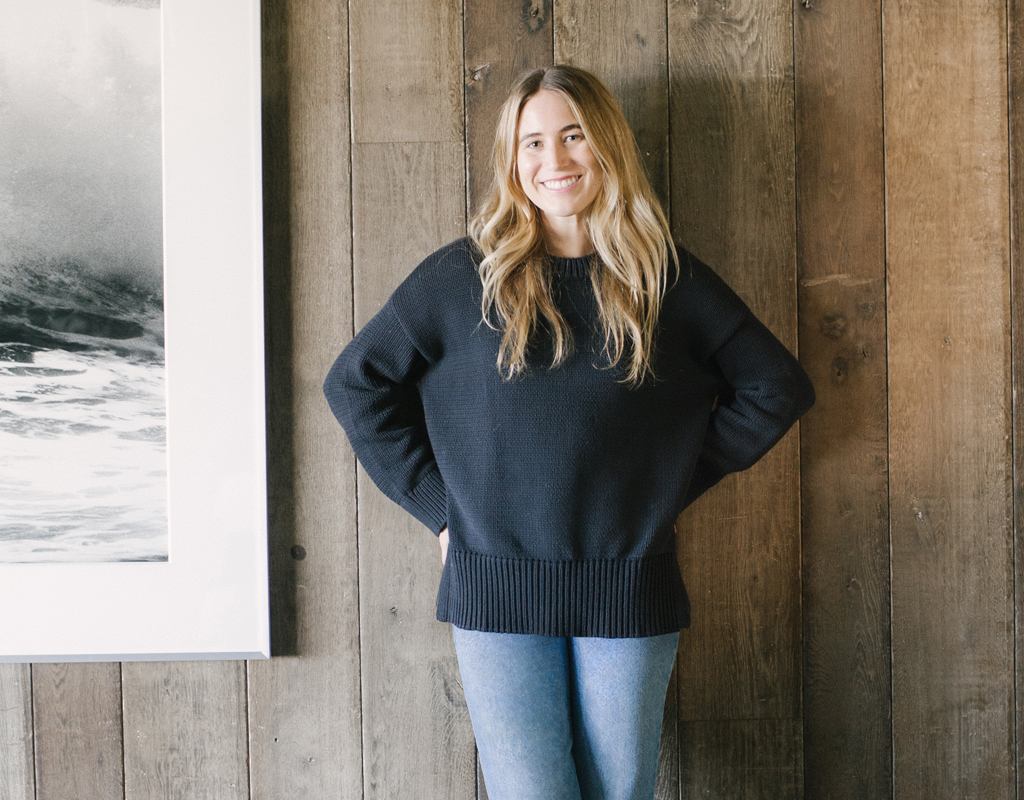 If someone is feeling lost and trying to figure out their own personal style, what guidance would you give them?
Find what works for your lifestyle and makes you feel comfortable and the most like yourself. I'm lucky that I live by the beach and can get away with a very casual look both at work and at night, but that certainly doesn't work for everyone. Invest in quality pieces and make an effort to shop from brands that really care about the integrity and design of their products. I promise, you will never regret splurging on a classic cashmere sweater and those thoughtful pieces will bring you joy for years to come!