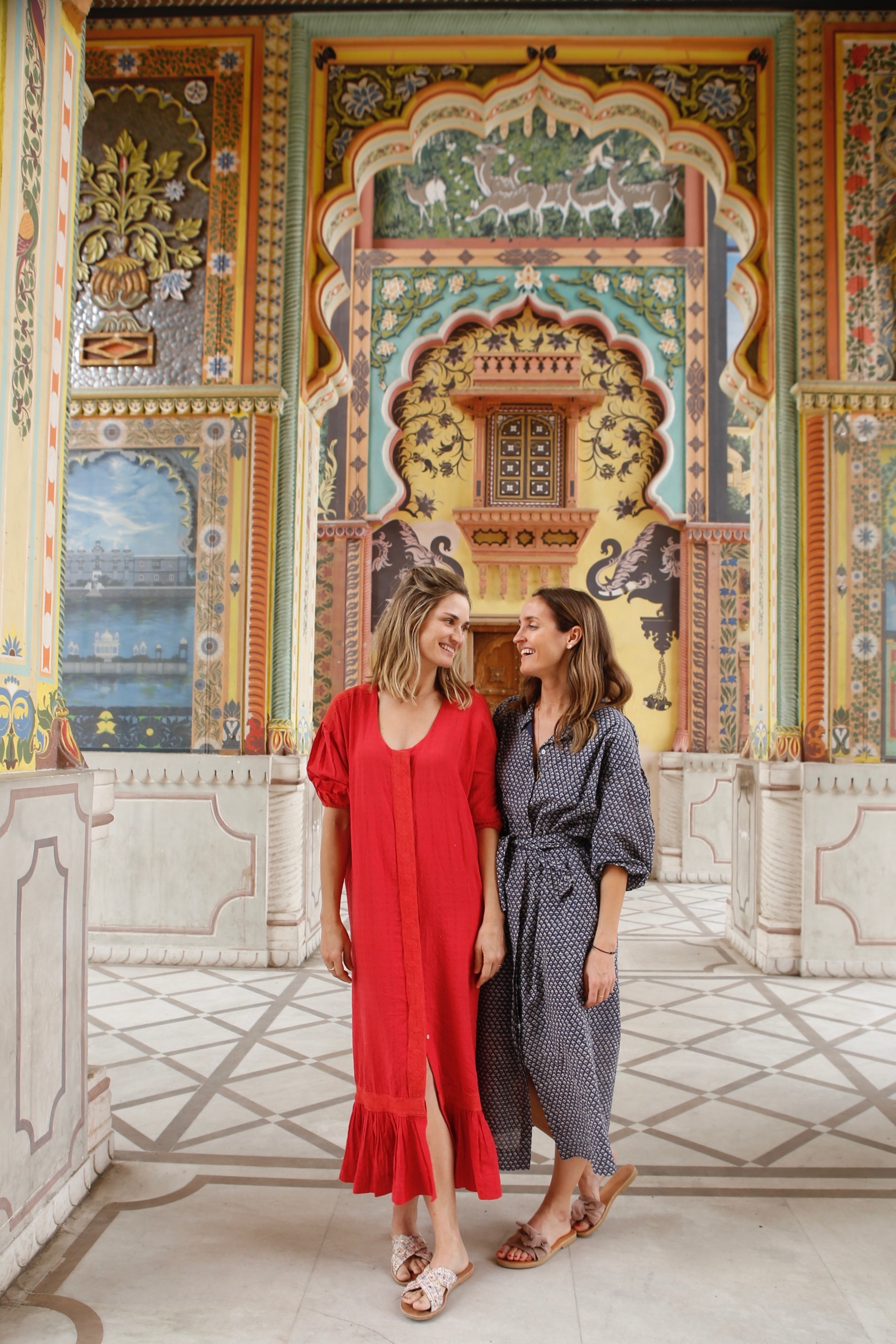 (This post is the latest in our new series, My Daily Uniform. Know someone you think we should feature? Drop us a comment below!)
For the past few weeks, I have been bumping into the same message. Sometimes it's at night rocking Ever or in a moment of clarity after the girls go to sleep. Last weekend it was while planting new succulents in the backyard with Parker while Ever chased bubbles, still in her pajamas. I brushed up against it yet again while reading this interview with Erin and Katie, the dreamy design duo behind the even dreamier MIRTH collection. Life is too short not to do something meaningful, not to do something that adds beauty or brings joy. I loved reading their style insights, but even more enjoyed being able to envision the people and culture behind the prints and patterns of some of my favorite MIRTH pieces. Keep reading for the full interview with these Texas natives...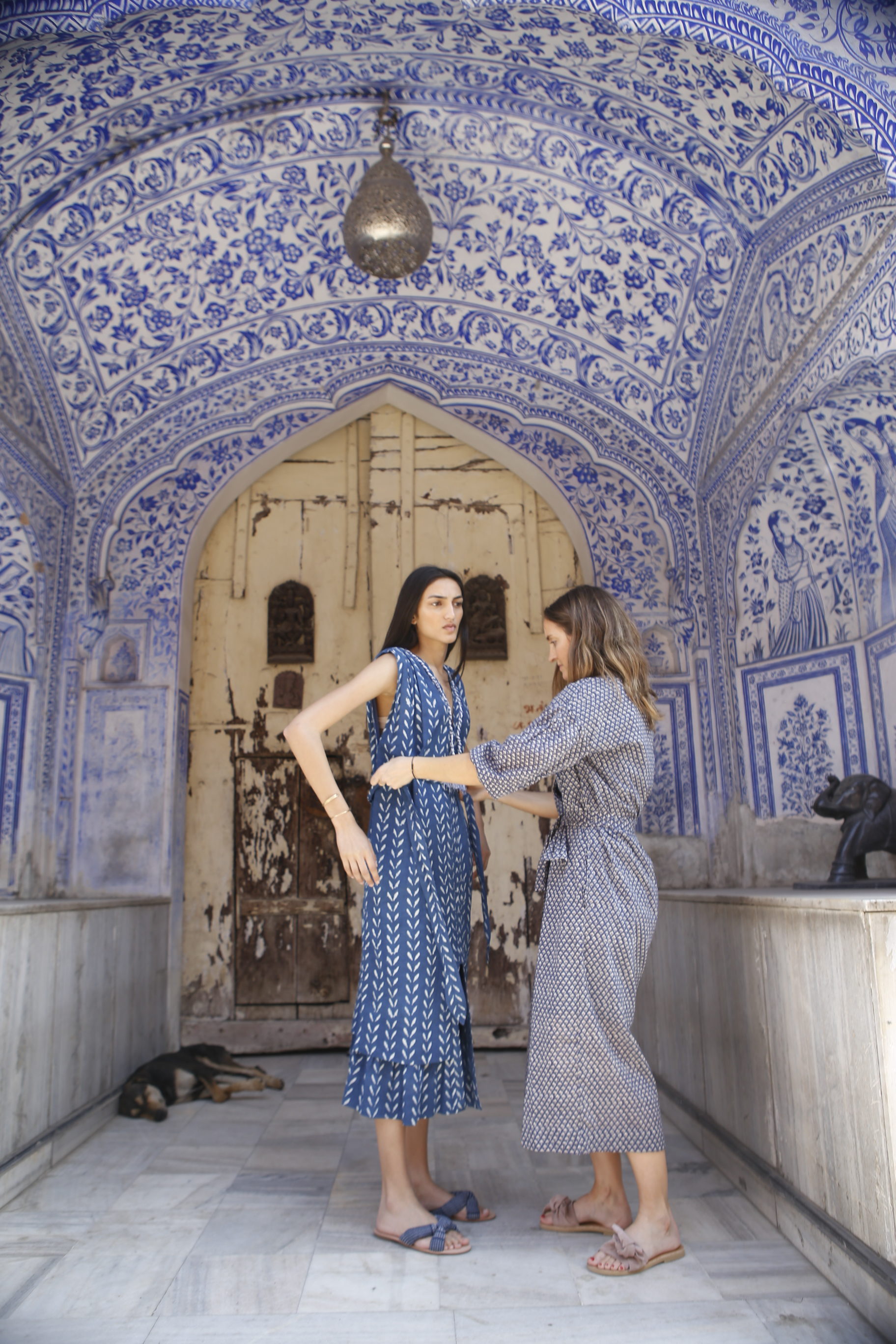 What's your background? How did your past career paths lead you to the job you are doing now?
Katie: We would have never predicted that the two of us would start a fashion line together. We were both on very different career paths prior to MIRTH, and both were unrelated to fashion.  I studied textiles & apparel at UT in Austin, but ended up working in event planning and HR after college. 
Erin: I graduated from Elon University in North Carolina and have  a Masters in Education -- so definitely outside of the fashion world! I owned a clinic that provided therapy for children with autism. 
Katie: I had a couple of  points in life where I was rethinking my career and life plan in general, and I decided to travel to Bali and later to Nepal and India for a refresh. While in Bali, I was wearing ad shopping for caftans (the brilliance of a caftan was introduced to me by my sister), but I didn't love the fabrics that they were made with. At the same time, I was noticing all of the beautiful handmade textiles in that part of the world that have been made for centuries. It felt like there was an opportunity to merge the effortless caftan design with these amazing fabrics made the "slow fashion" way using heritage methods by really talented craftsmen.  Later, in Nepal, the fire was ignited again and I had the first sample fora caftan made by a local tailor. It was terrible, but traveling gave me the motivation to go after what my heart was telling me.
Erin: I had recently shut down my autism clinic, so when Katie asked me to join her in India, I was all in. By the time I met up with her there, the idea was brewing in her head. I was immediately interested. During my pregnancy I wore only caftans because of how comfortable they are, without being frumpy. We started talking more and more about the idea and meeting with people who were in the textiles industry in India, and we realized this could totally work. 
Katie: In classic India fashion, we had this dreamy day of meeting people in the textile industry, scouring basements and markets of antique and new textiles, and then solidifying our dream of MIRTH on an elephant ride in the desert. We were laughing and having this magical moment -- it was pure mirth.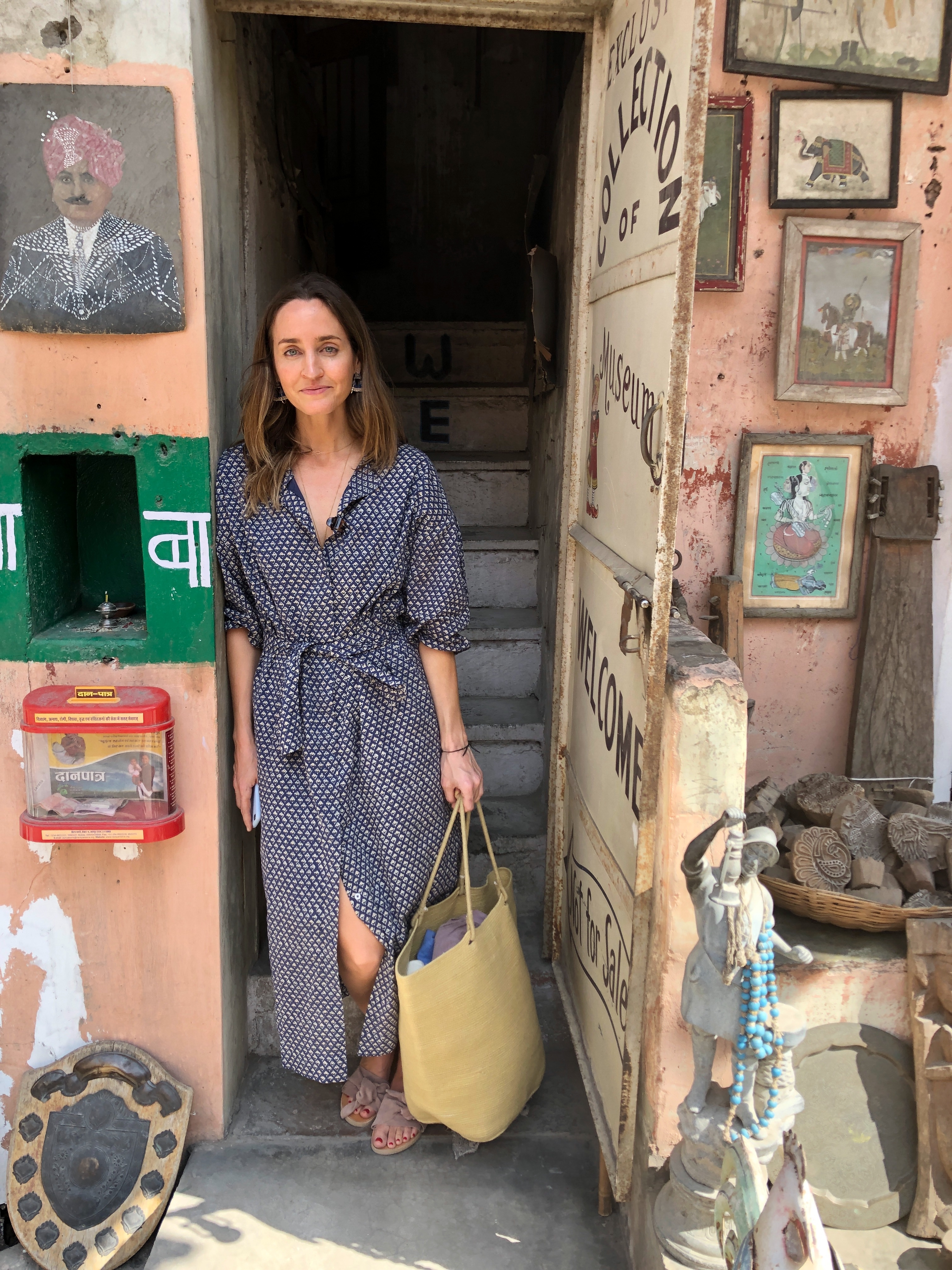 Describe a typical work day for you:
Katie: We're a very lean team. Other than our production team and artisan groups in India and our wonderful publicist, Kathryn, it's just the two of us, so we are doing everything. From packing and shipping customer orders to customer service and website maintenance and design, graphic design, accounting, production, we're running it all -- in addition to actually designing the collections and many of the fabrics. We do also work with a samplemaker here in Houston, and we often rope in our family to help in a pinch-- our mom and dad have even tagged and packed Anthropologie orders. That being said, there is not quite a typical day. The days usually start very early to talk with our India teams and from there it's nonstop. Around 5 p.m. I like to pour myself a glass of wine and settle in on the couch with my laptop for the next few hours of work. Erin has a six year old son, so she's always balancing work with being an amazing mom. It's a lot for us to manage, but seeing orders come in and of course visiting our artisan partners in India and seeing the positive impact our work is having on their lives make the whole process worthwhile.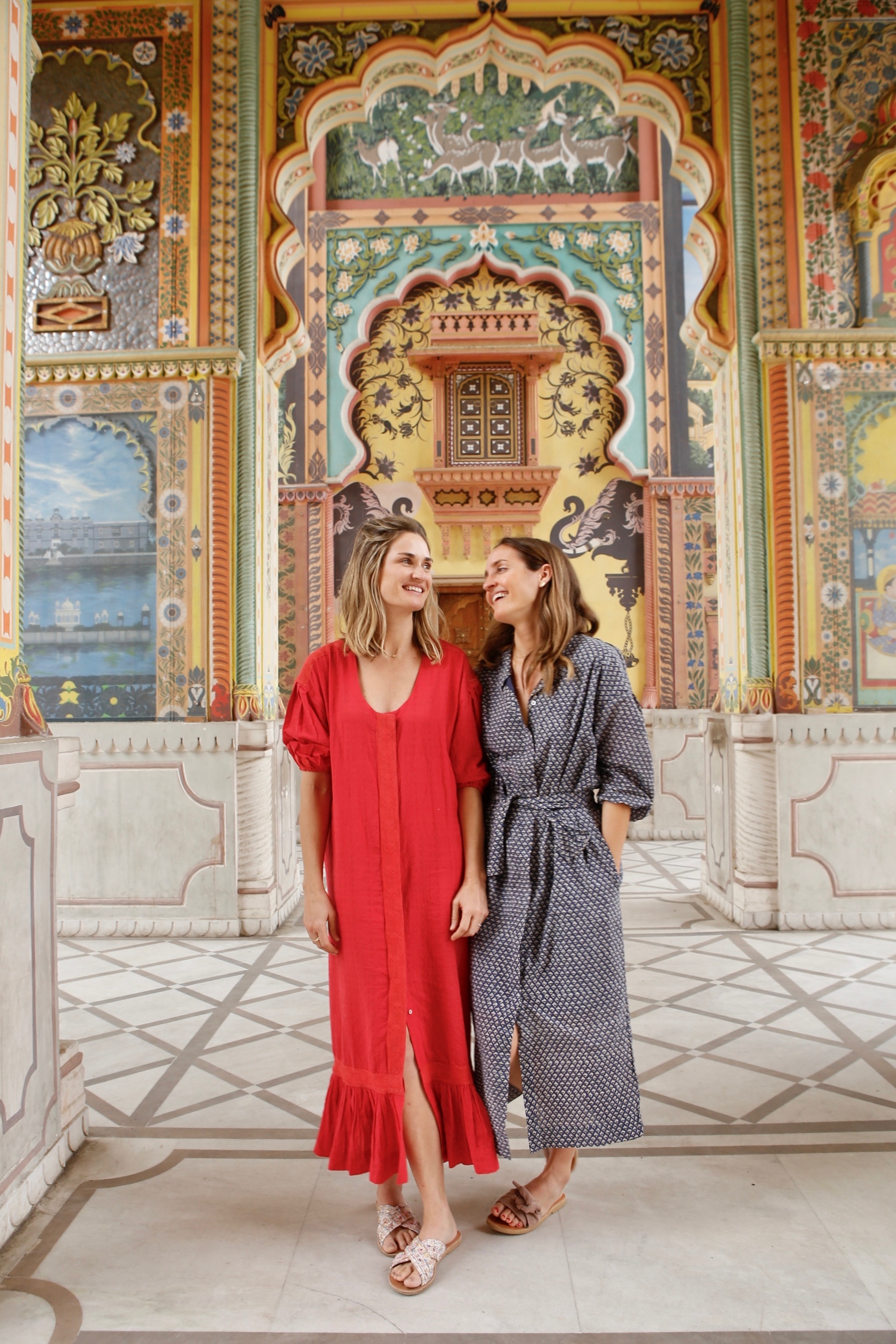 Tell us about what you're wearing and why it's your daily uniform of choice:
One of the foundations of MIRTH is the idea of "throw on and go"-- pieces you can easily put on without thinking or trying too hard, but you still look chic. This is our stance on fashion in general, so, conveniently, we wear a lot of MIRTH! In the summer in Houston, we both wear caftans most days. All you need are some great sandals and you're done. We also always pack caftans when traveling because they are lightweight and can be dressed up or down. In India they keep us comfortably cool while running around in the heat and also provide the appropriate amount of coverage.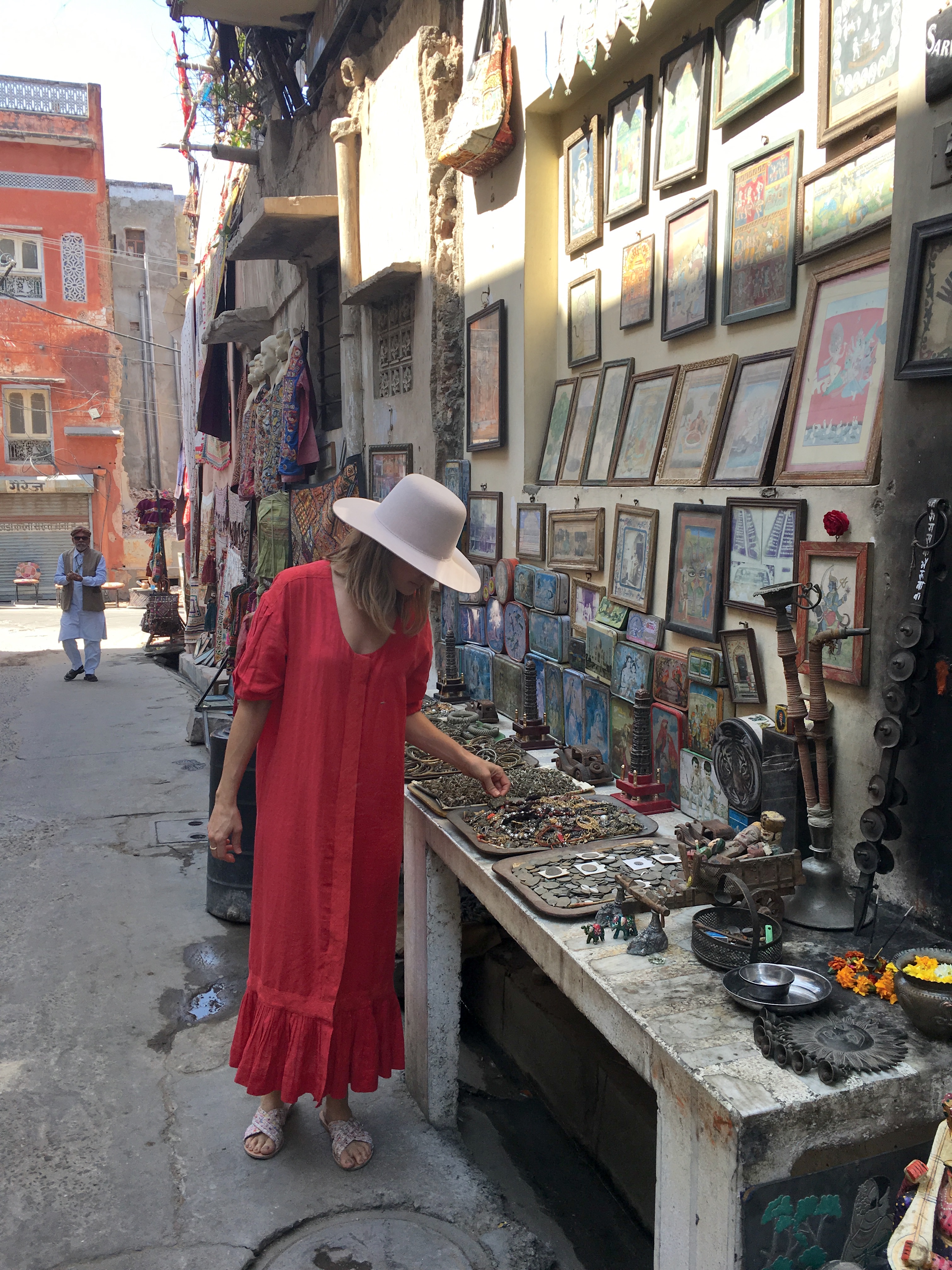 Erin: I love our new Madrid dress for when I want to make a bit of a statement but still be totally comfortable. This style can be belted for a cinched waistline, but here I'm wearing it loose with flat Ancient Greek sandals and a Freya hat. It's handloomed from 100% cotton which means it's super soft -- almost like wearing a chic nightgown!
Katie: If I want to feel a bit more professional, I love wearing our Amsterdam caftan that cinches at the waist with a wide belt. When we are in India and constantly on our feet, I gravitate towards flat sandals like this pair I scored from Etsy. I'm always wearing my Mille x Alighieri St. Christopher pendant (the saint of travel). I feel like it pulls everything together.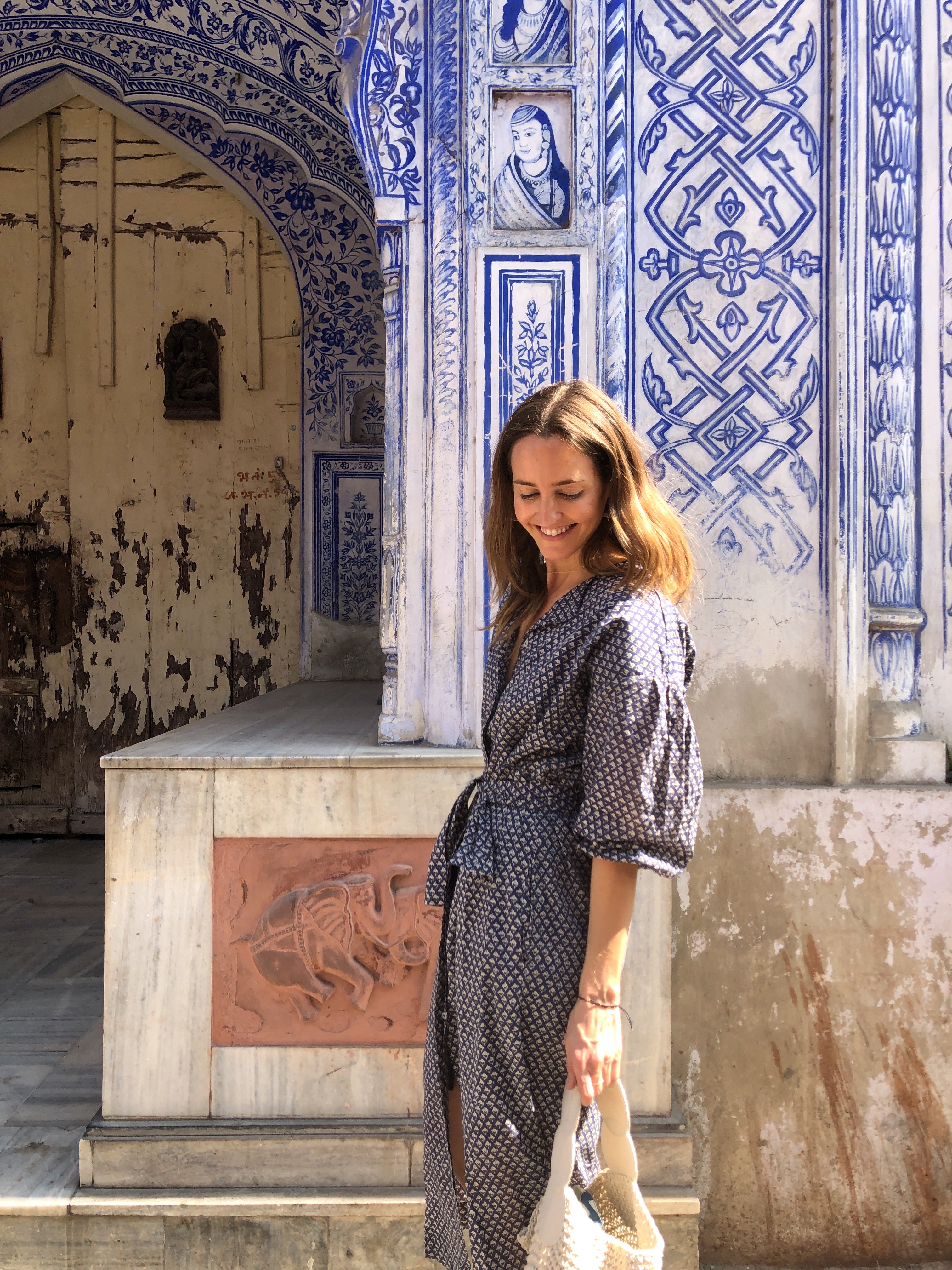 What's the one thing we will never find you wearing?
Katie: 1) Sparkly anything. 2) I'm struggling to get on board with the nineties tiny sunglasses trend, so I think I'm going to opt out of that one. The older I get, the more trends I pass on. 3)Black flats. Sounds strange, but I'm short and dark shoes just don't flatter me, unless they are high heels (which I wear about once a year). 4) Red and black together. I have no reasoning for this one-- my eye is just averse to this combo.
Erin: Anything with cats on it.
What's the one thing you wish you owned in every color way?
Katie: Beatriz Venezuela Sandalias.
Erin: The cashmere scarf blanket that I bought in India years ago.  I've completely worn it out!
How has your style evolved over the years?
Katie: I've simplified. I got tired of looking into a closet full of "fun" cheap tops and 30 versions of a white shirt. I've purged and stopped shopping so much. What I do buy is always something I love and is well made. I learned after living in Switzerland that more selection and more choices doesn't make me happier, it actually does the opposite. I like having just a few options that I love and want to keep for a long time. I know what I like: good jeans, a few great t-shirts, comfy lounge clothing, some easy dresses and a few blouses. I feel energized getting dressed rather than overwhelmed by choices which is a much better way to start a creative day.
Erin: I've always been consistent about dressing for comfort, but over the years I've evolved into a more stylish comfort. My love for caftans originated from my desire to be comfortable but still look pulled together while I was pregnant with my son. This is still my style goal when getting dressed daily.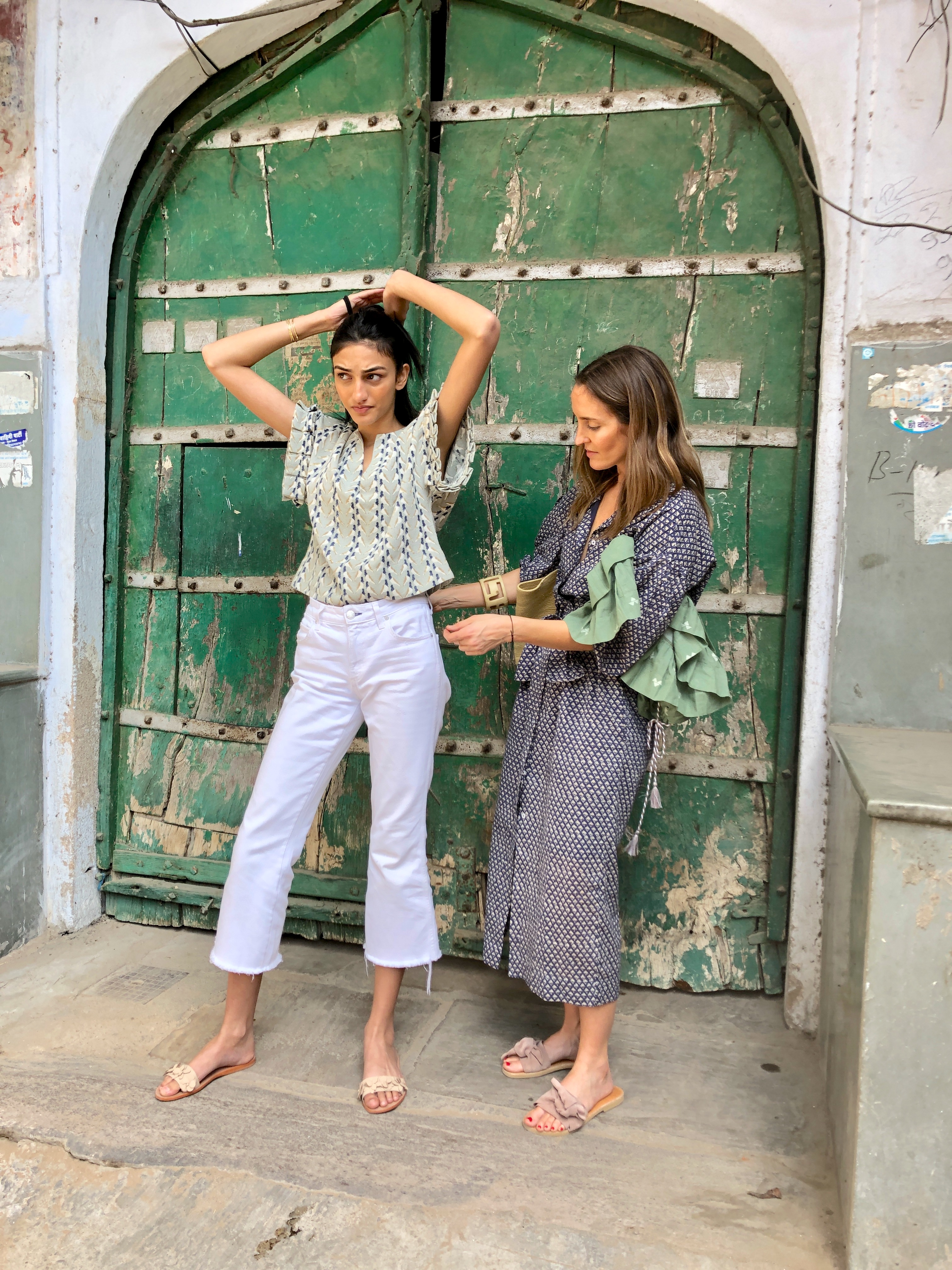 If someone is feeling lost and trying to figure out their own personal style, what guidance would you give them?
When designing pieces for MIRTH we focus on effortless style. Our pieces are meant to be versatile enough that you can wear them to a day at the beach and then out to a nice dinner. At the end of the day, you're not going to feel pulled together or stylish if you're not comfortable in what you are wearing. If you're needing a wardrobe reset, we would suggest starting with a good closet binge. After that, prioritize buying investment pieces that won't go out of style. Pinterest and Instagram are always good platforms for style inspo, and we always find that travel is one of the best resources for style inspiration. Overall, focusing on high quality pieces that you can wear again and again is always the best way to go in our opinion.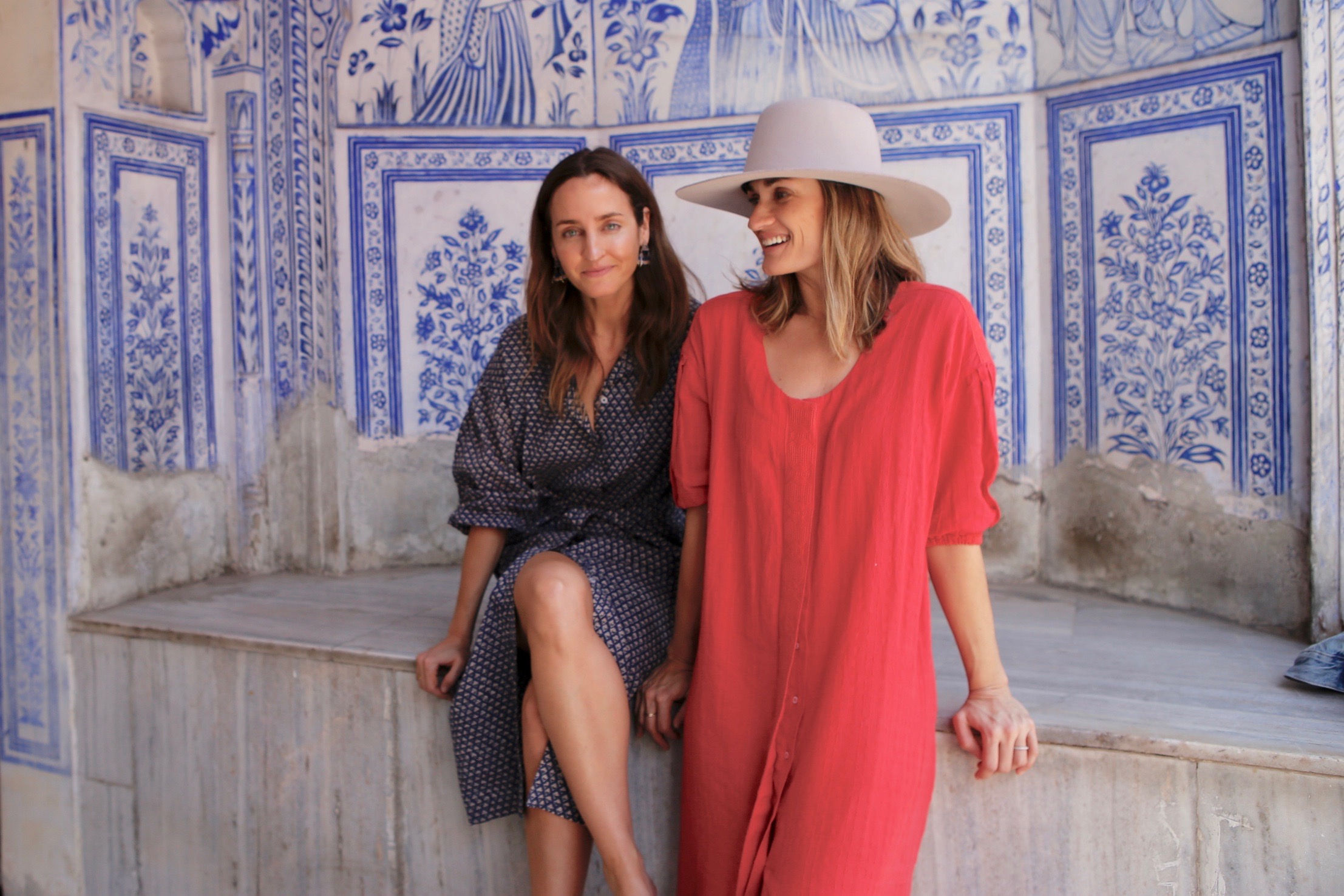 PS. MIRTH will be in Austin this Thursday, May 9th, for a Mother's Day event at Garden House from noon to 5 p.m. Please come if you're local! For more MIRTH from afar, follow them on Instagram.