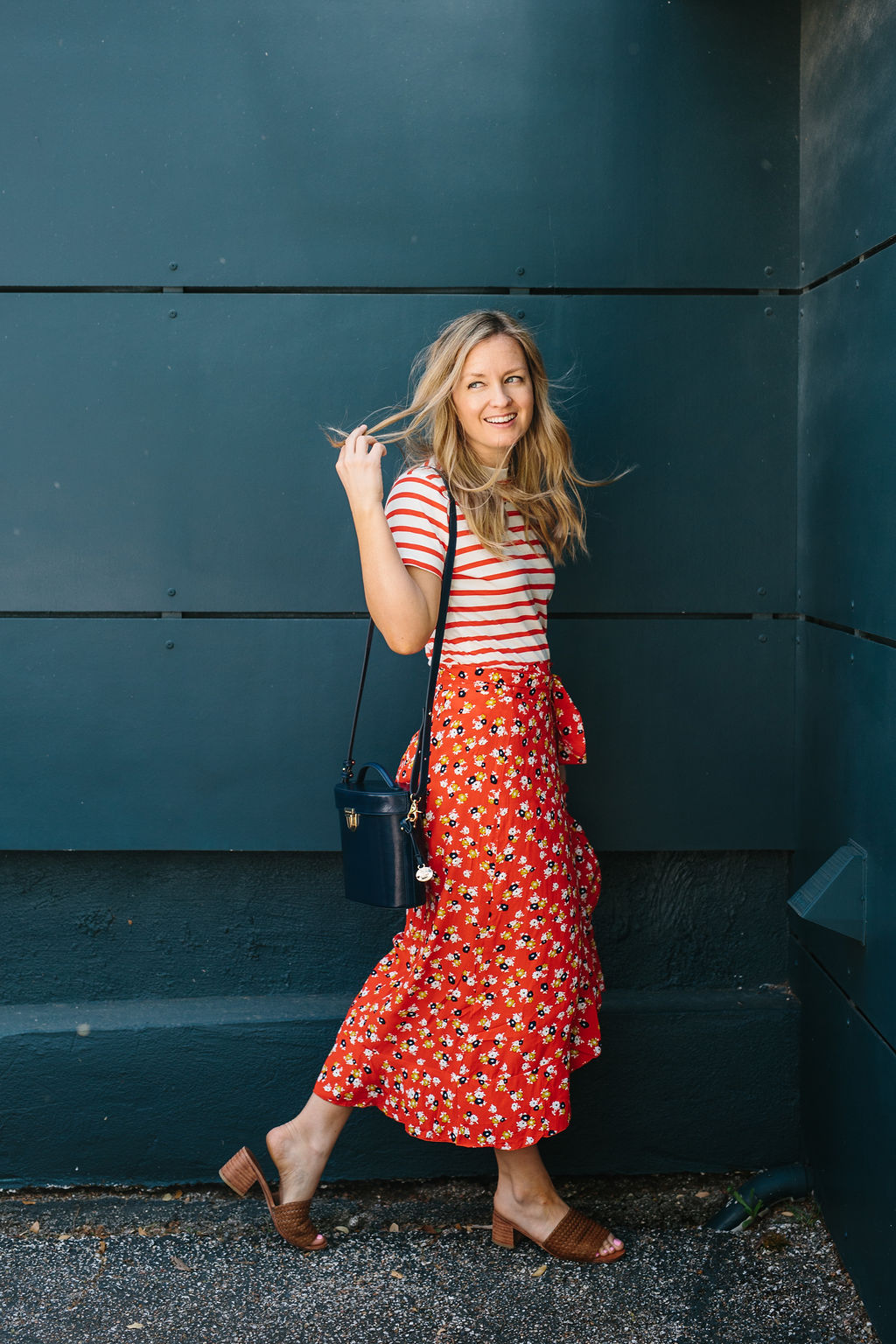 My love for fashion dates way back, y'all, and I don't just mean that I enjoyed hanging out at the mall as teenager. From the time I was in middle school, I remember being fascinated by the fashion industry itself. I always had a collage board on my wall of favorite Vogue tears (that January issue circa 2006 with Sienna Miller will forever be a favorite spread) and read designer biographies while vacationing over the summer (The Beautiful Fall about Yves Saint Laurent and Karl Lagerfeld is a must-read!) That said, the thing that I have always found most fascinating is the way people dress for every day. The way people can marry the function of their everyday life with the fashion of their personal style in a way that is totally unique to them is the very epitome of Effortless Chic which is why we are launching a new series to spotlight new faces, what they do and what they wear every single day.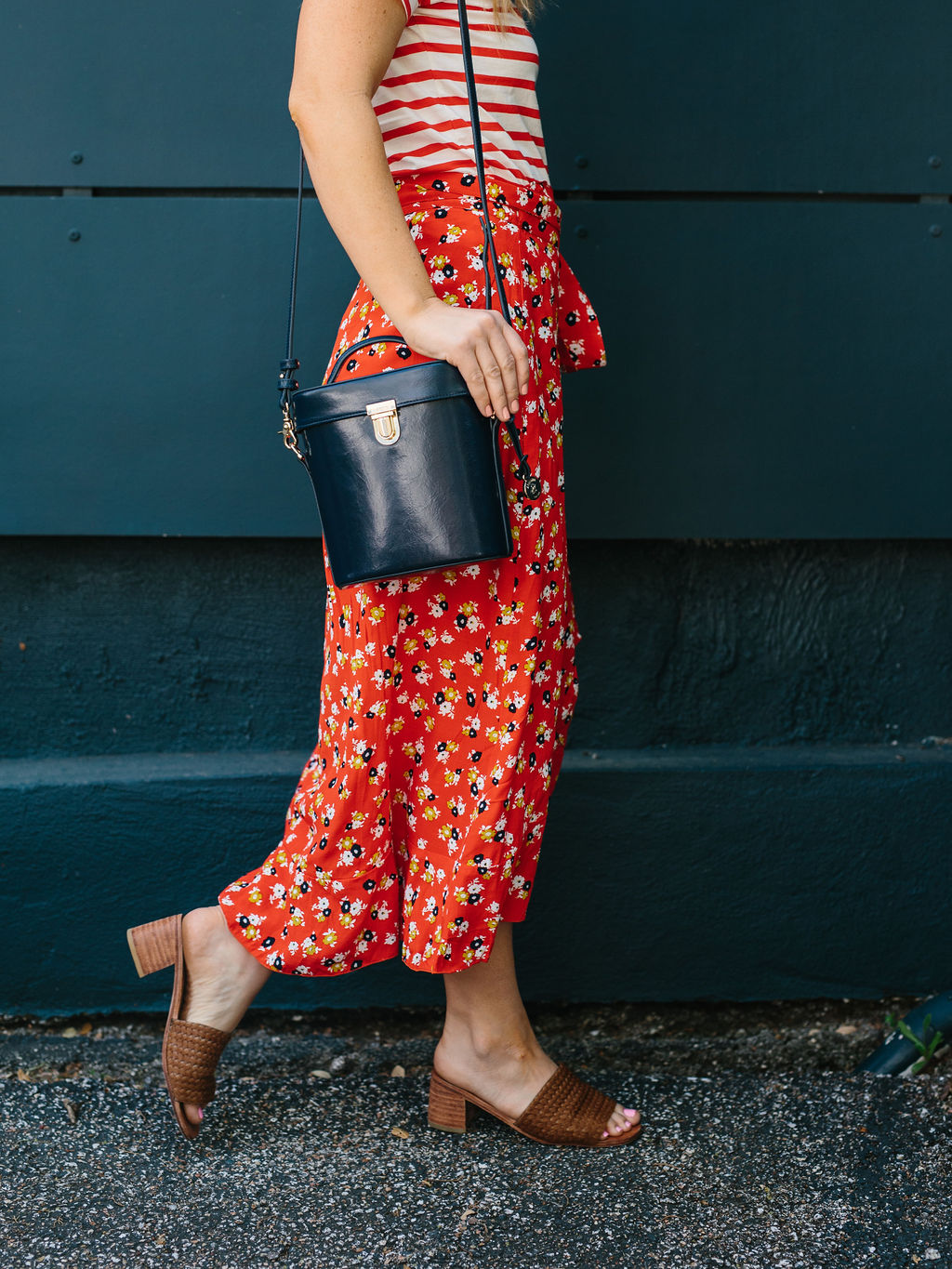 We have a lot of fun people lined up for the coming weeks and months, but thought I would kick things off by answering a set of questions that Britt, our editorial manager, put together for me that are similar to the ones our upcoming guests will be answering:
Britt: What's your background? How did your past career path lead you to founding The Effortless Chic?
Jen: Timing is everything right? I believe in hustle and hard work, but I also think there's an element of serendipity to every story and mine is no exception. I moved to LA thinking that I wanted to be a buyer, but quickly realized that was not a career path that I wanted to go down. In my current job, though, I learned about an opening in the wardrobe department at The Ellen Show and as far as styling goes the rest is history. I did that for four years and while I had studied fashion in college, it was really an in-depth crash course into every facet of the industry and how it worked. I started that job in 2007 when blogs were so new, but people were beginning to talk. I dabbled at blogging as early as 2009/2010, but finally decided to go full-on with it in 2011. I knew that while I was pulling tens of thousands of dollars of clothes on a regular basis for celebrities and commercial jobs, that wasn't a reality for most people and I found real clothes for real people much more fascinating.
B: Describe a typical work day for you.
My days are anything but typical which is sometimes great and sometimes a challenge. Ever will start preschool in June and I'm hoping to get a more regular work schedule in place. Right now, though, it's always some combination of answering emails, shooting content, copywriting, working on our email newsletter, brainstorming new content ideas, going over the analytics of everything, meeting up with colleagues in real life and developing our upcoming product lines and launches around them.
B: Tell us about what you're wearing and why it's your daily uniform of choice.
The midi-skirt-tee-shirt-combo is one of my favorites! I can go from a lunch meeting to a shoot to the park and not feel too dressed up or too dressed down. In the spring and summer I'm always in some form of slides, mules or sneakers. This tee is part of the collaboration between Hanes and Karla Welch, an insanely talented wardrobe stylist and it's such a perfect fit. My back up uniform would be this tee with my Levi's and Golden Goose sneakers.
B: What's the one thing you wish you owned in every color way?
J: Every skirt by Faithfull the Brand.
B: What's your current favorite pair of shoes?
J: My Golden Goose sneakers. They were such a splurge and I waited so long to buy them, but I wear them at some point almost every day and they feel like they have molded perfectly to my feet. It's like no other sneaker.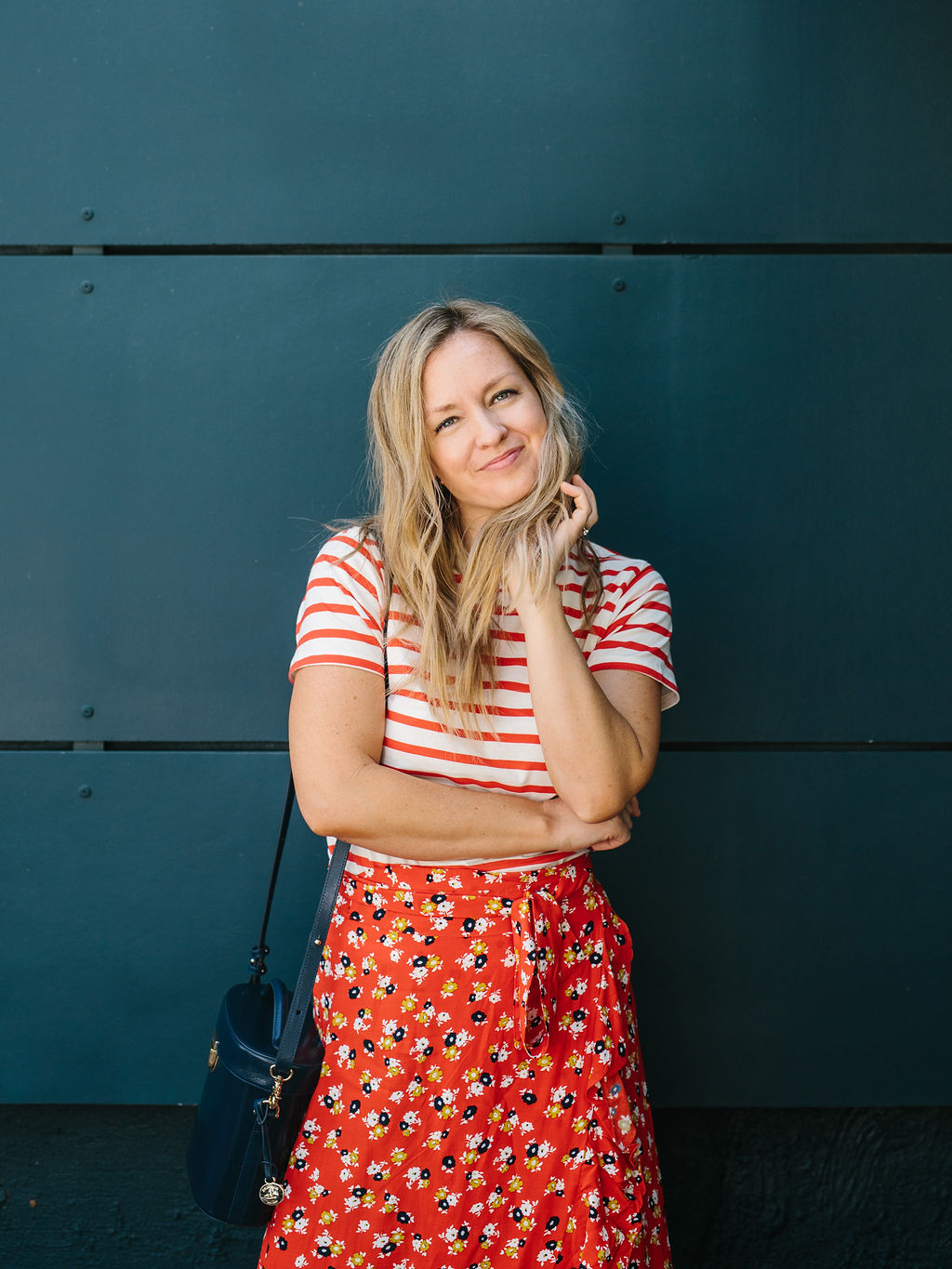 B: If someone is feeling like their closet is getting stale and they're tired of repeating the same outfits, how would you advise them to re-fresh their looks without buying a whole new wardrobe?
J: First reduce, what you're actually seeing in your closet, whether that's getting rid of a lot of stuff you will never wear again or just packing it away for a couple of months. Sometimes we get decision fatigue just by staring at all of the options. It's spring so think about only the pieces that you want to be wearing for the next two months and put everything else somewhere else. From there, identify the holes. Is there something keeping you from wearing key pieces? Do you need a new white tee? A pair of shoes that would make something feel more pulled together? Do you feel like you wear the same skirt on repeat and could use something else that's similar. (We actually have a much more detailed approach here!)
Is there someone you think we should feature? Drop us a note at [email protected]!
Bag, Brahmin || Skirt, Faithfull || Tee, Hanes x Karla || Necklace, Madison McKinley
Photography by Katie Jameson