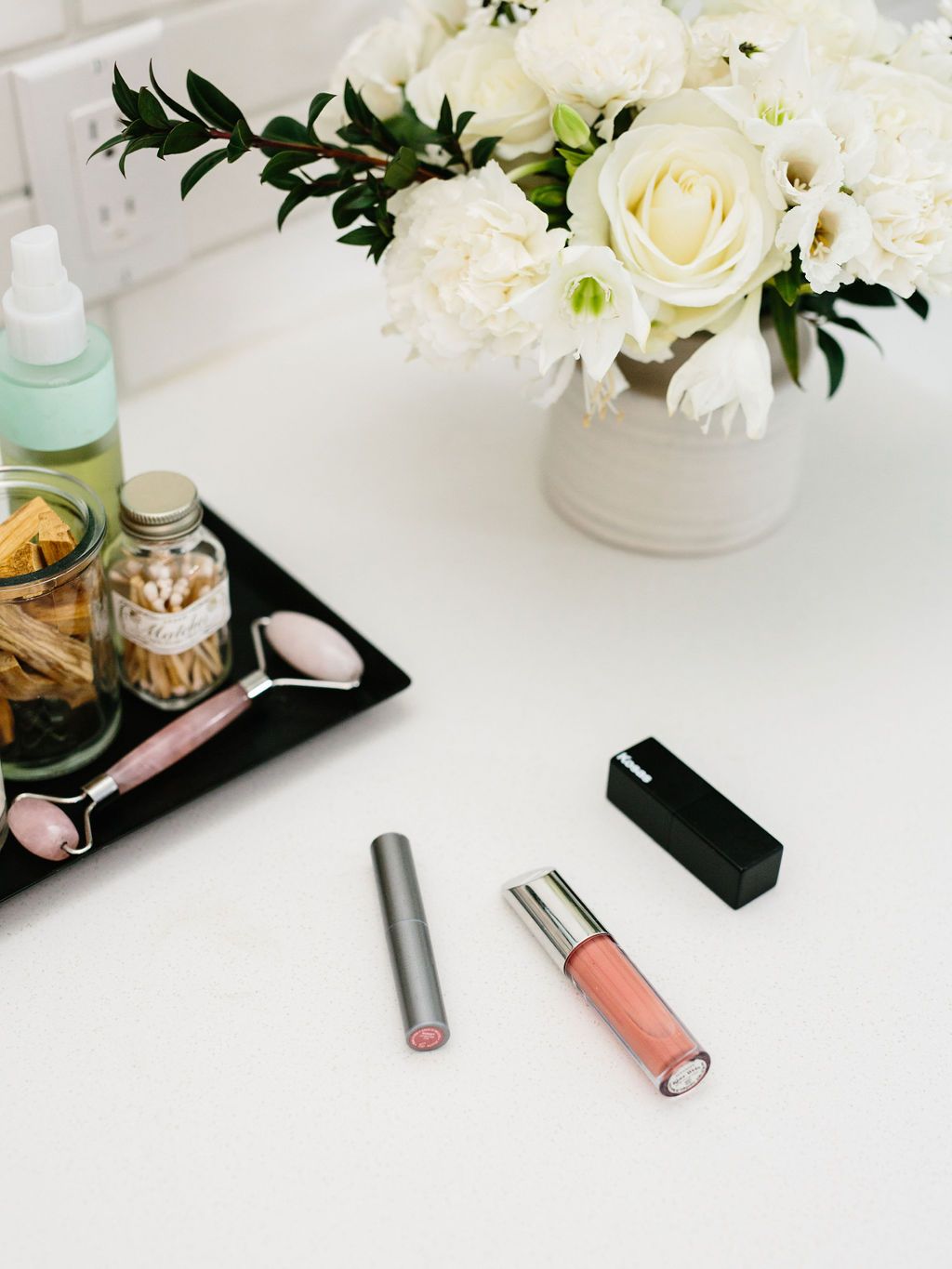 (This Clean Beauty Deodorants post is an update to our Clean Beauty Awards that we originally published in 2018. You can check out more of our clean beauty favorites here!)
There's nothing more effortless than lip color, right? It's small enough to be toted along with you where ever you go, able to purchased at all price points, and can be applied quickly and often times with no mirror. Yet, it still manages to elude me. It's the last thing I think of when getting ready in the morning and the first thing I misplace after purchasing, but when I do manage to make that lip to lip color connection? Instant pick me up! Even if it's just a moisturizer and mascara kind of day, lipstick pulls it all together.
Conventional lipsticks and all of their pthalates, parabens, lead, and formaldehyde-releasing preservatives were also the first to go when I starting cleaning up my beauty products. While there are varying estimates of how much lipstick the average woman will ingest in her lifetime, the bottom line is that the last place I want any of the above ingredients is on my lips. Luckily, there are so many great options out there that it was actually hard to narrow down to just five. Did I miss any of your favorites?! Let me know in the comments!
1. Kosas lipstick in Undone
2. W3LL People Nudist Lip Butter in Nude
3. Henne Luxury Lip Tint in Bare
4. Kjaer Weis Lipgloss in Tenderness
5. Vapour Siren Lipstick in Saucy
Photography by Katie Jameson