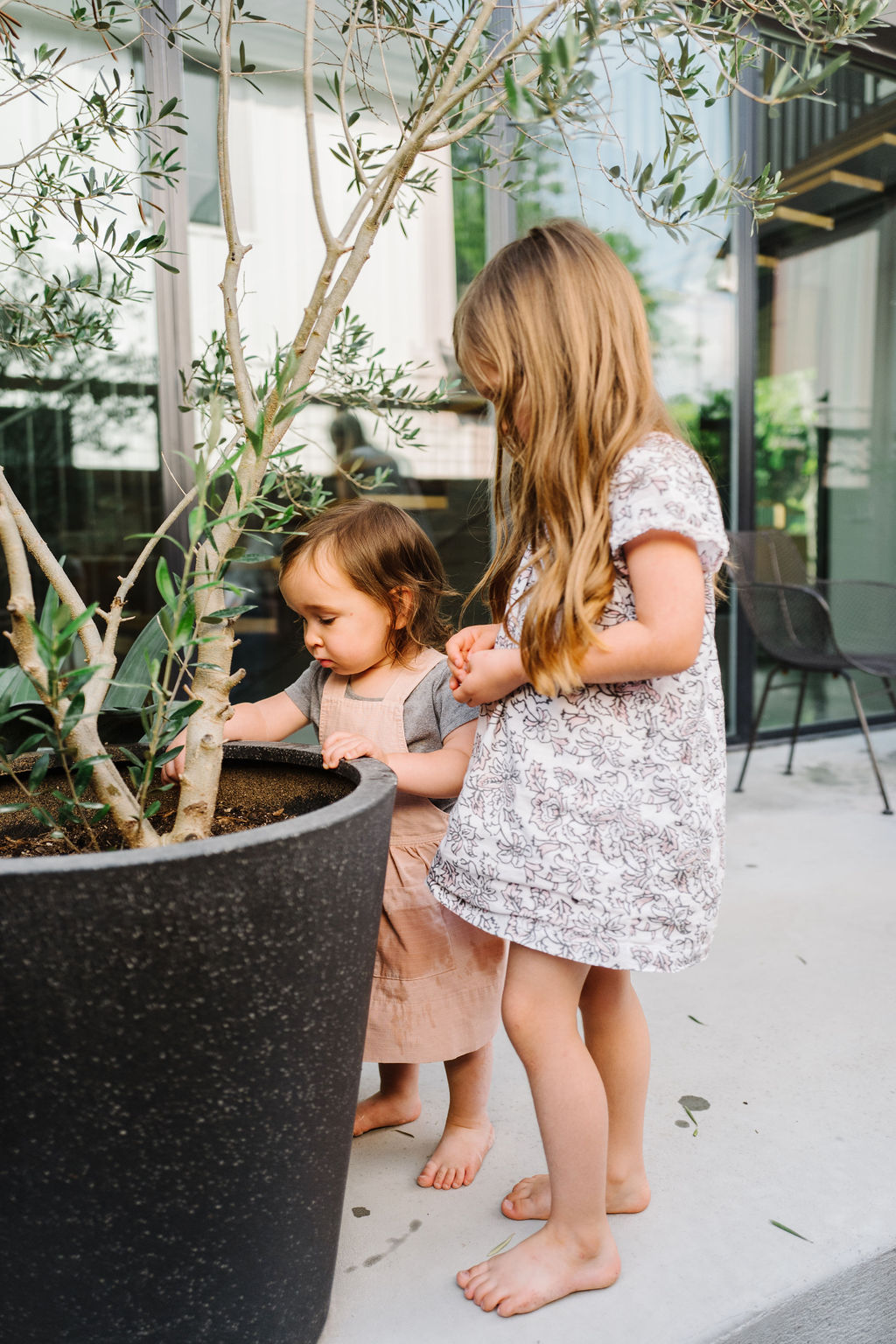 Is it just me or are morning routines having a real moment? No matter what kind of routine you're looking for, there's a book, journal, podcast, and blog post for that. A couple of months ago I added a two minute ritual to my morning that has really had a lot of positive effects and it's this: I pick a word for every day now in the morning and think about that word and what it means to me before I start my day. I truly believe that life balance is about choosing what's a priority in that moment and being present for that. Rarely can everything be balanced all in the same moment, but we can prioritize the different parts of our life that need to be prioritized given the circumstances. Having this word, this micro mantra, has been so helpful towards being present for the things I want to be present for that day. It also gives me a certain satisfaction that I lack when my focus is diluted across too many things. Here are a few examples:
((For additional resources during this extended time at home, check out our store front!)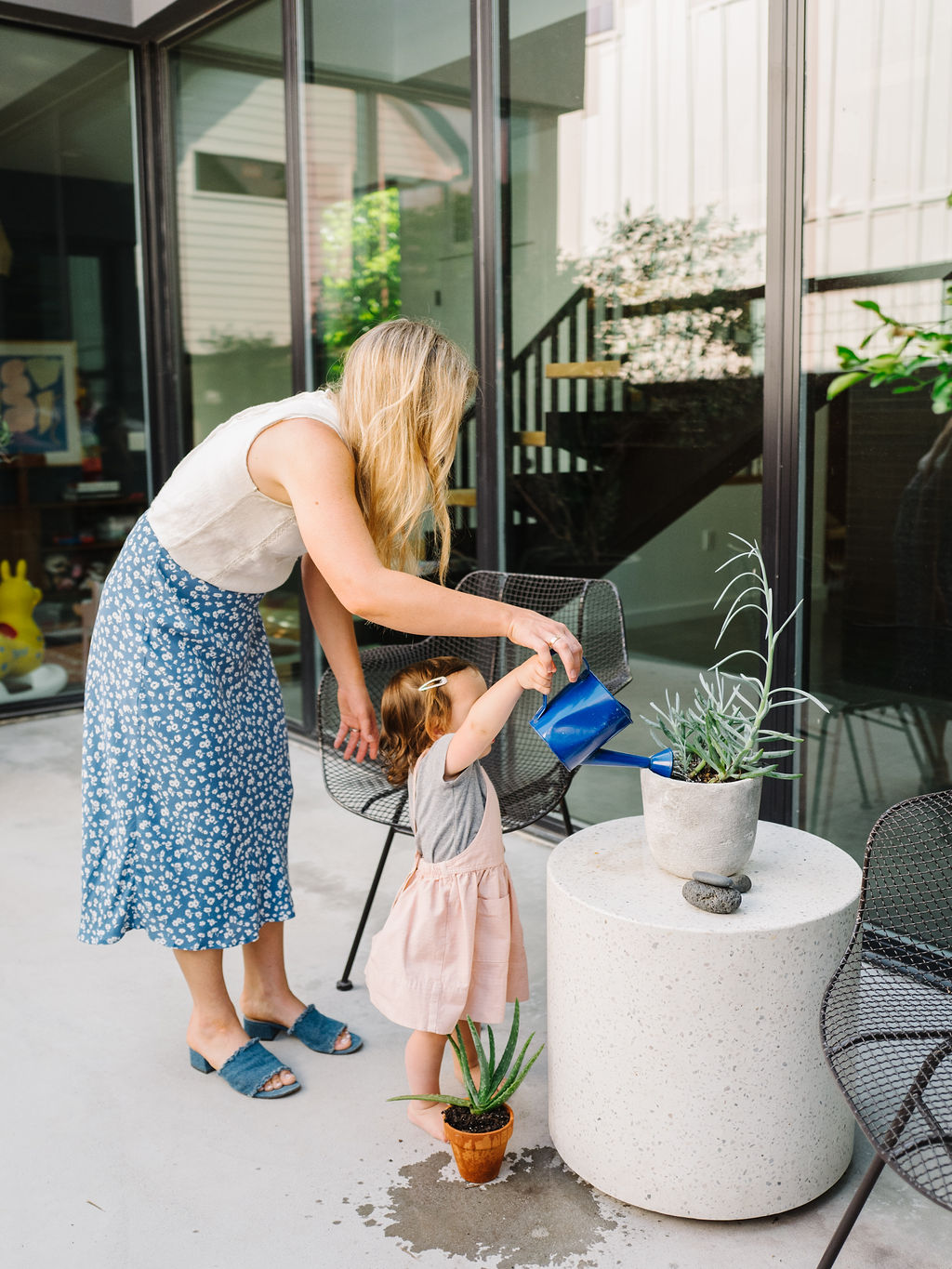 CALM: For a moment, Mondays were the only day of the week that I knew for sure we would sit in traffic because of the timing and location of Parker's ballet class. Also, we would arrive home right around 5pm which means it's already a hustle to put dinner on the table, tidy up the house and start bedtime routines. I knew the reminder to stay calm and not get stressed would serve me. On this particular day before we ever even made it to ballet, I found myself in my bathroom while one almost five year old had a meltdown on my bed over not being able to watch a show. My toddler was melting down because her sister was melting down. This word immediately brought me back in that moment and kept me from exploding.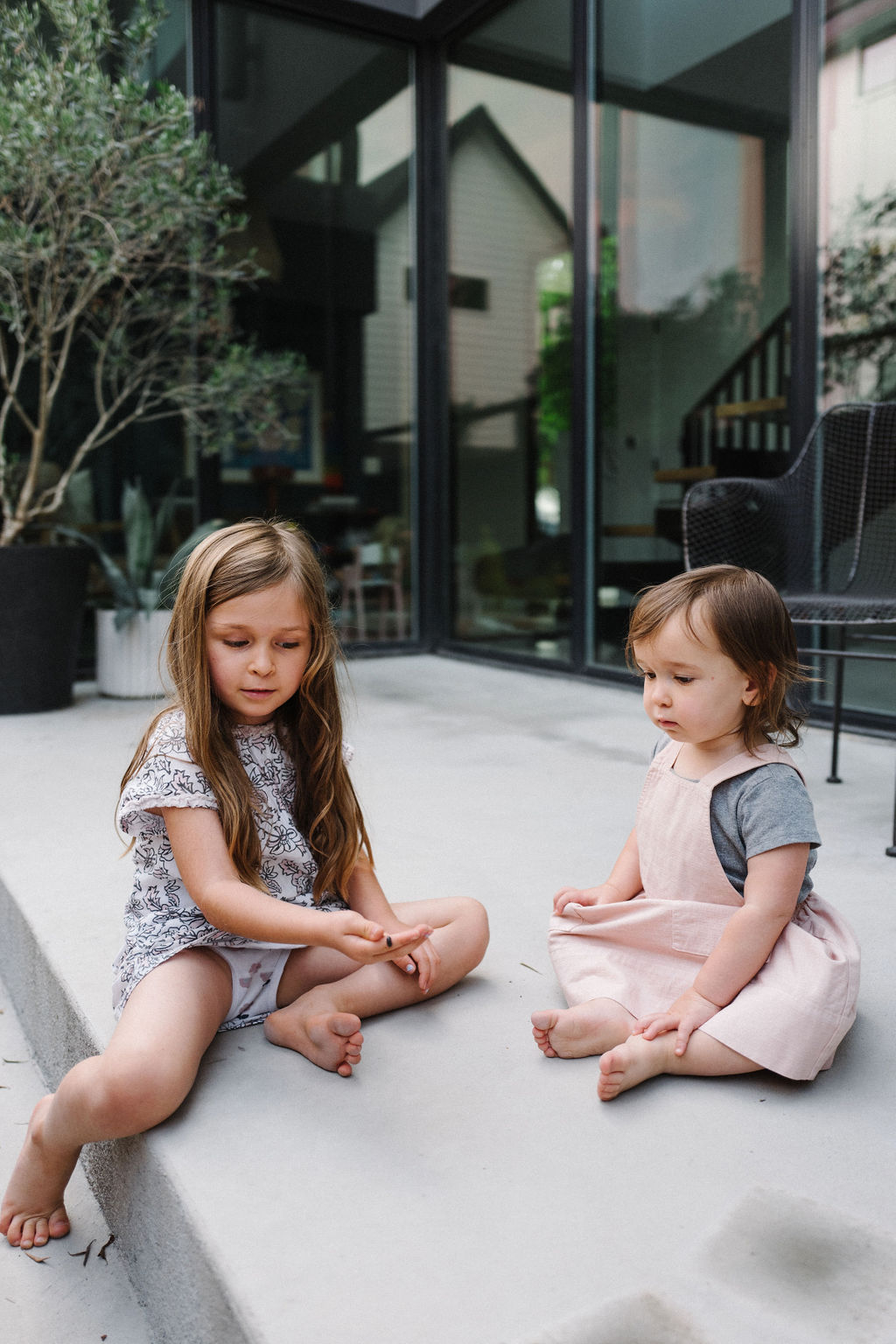 MOTHER: On no childcare days, this is a common word. It's not useful to try to have a super productive work day when I don't have childcare, so I go all in on the girls instead.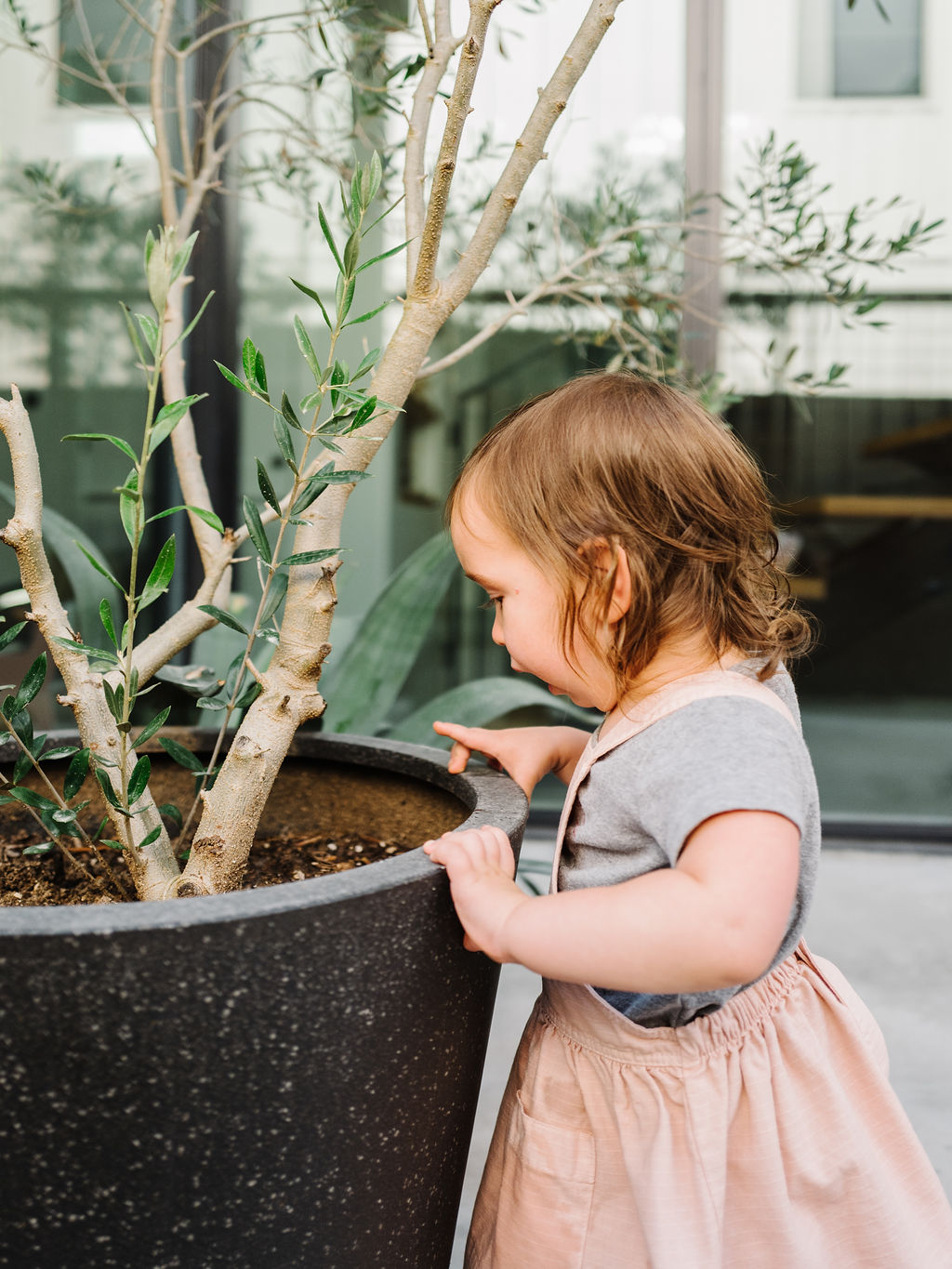 INNOVATE: One day I was feeling in a rut with work and chose this as my word for the day. I tried to approach every project, email, and shoot I was planning with that word in mind. How could I do things differently than I had in the past?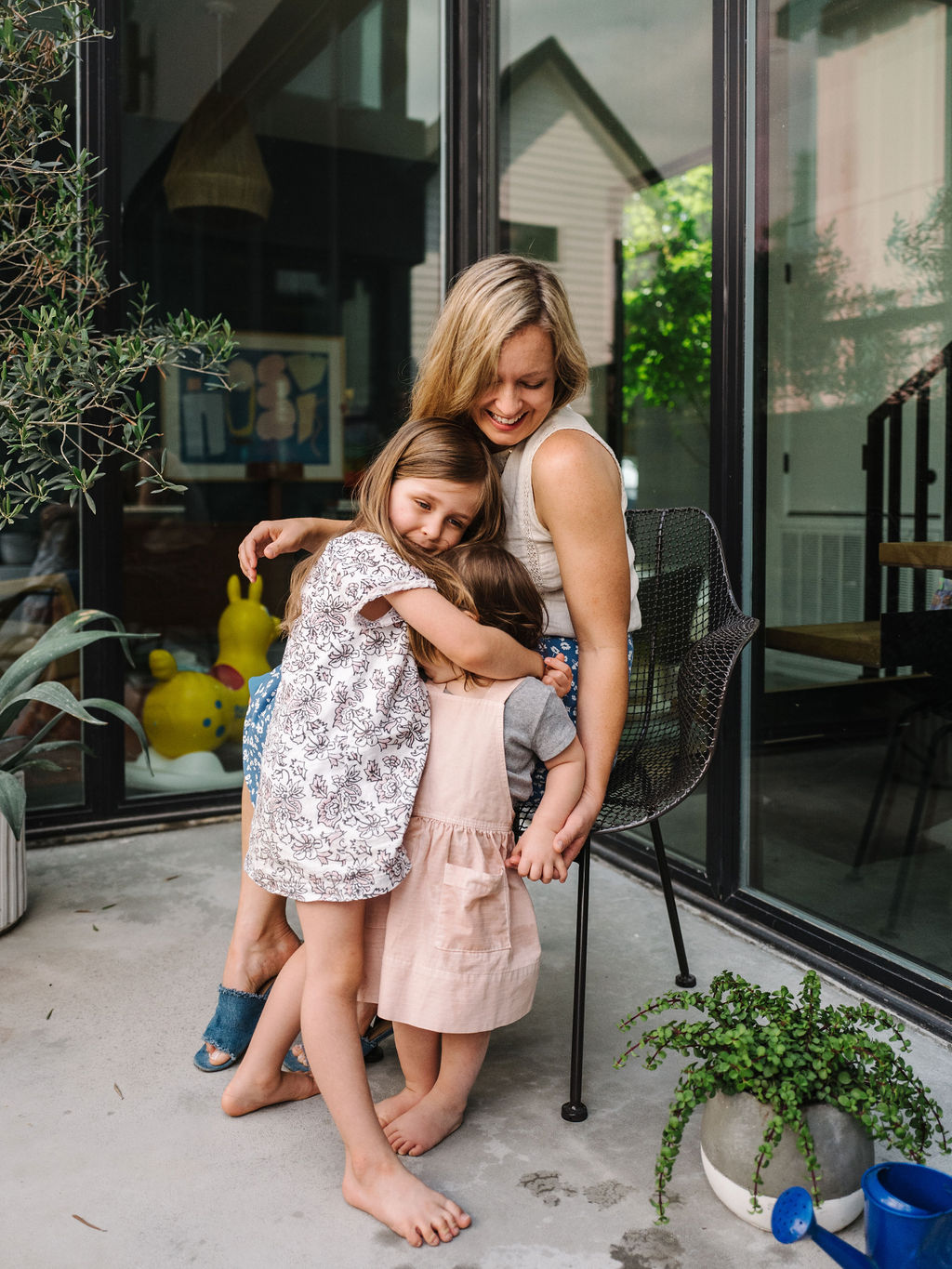 SIMPLE: I'm the queen of wanting to do all the things, all the time. It's a good reminder for me that sometimes my favorite days are the ones where we stay at home, we play in their rooms, we go for a walk, we cook (slowly) together. In the evening, when I'm pulling their cotton nightgowns over their heads, I'm grateful for the simplicity of the moments we shared that day.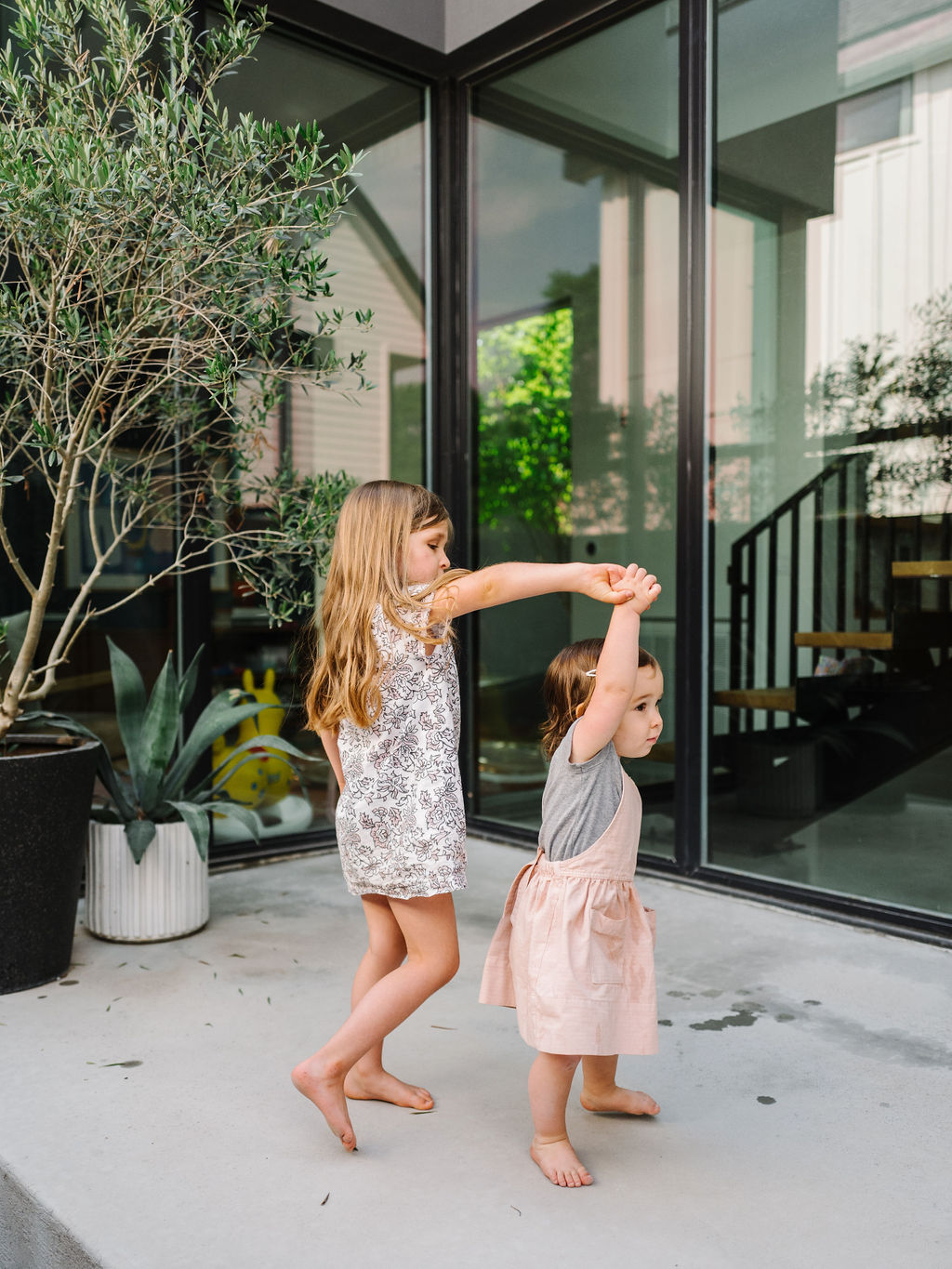 KINDNESS: Parker and I did this one together. We spent the day looking for ways to be kind. We bought a juice for a stranger at Juiceland, she gave up her swing at the park so someone else could have a turn, and at the end of the day we each chose organizations to make a donation to together. I saw her holding the door for strangers and going out of her way to help her sister. It was really, really sweet.
So that's my micro mantra morning routine. It sets the tone and allows me to focus on what's most important to me that day. What's your favorite part of YOUR morning routine?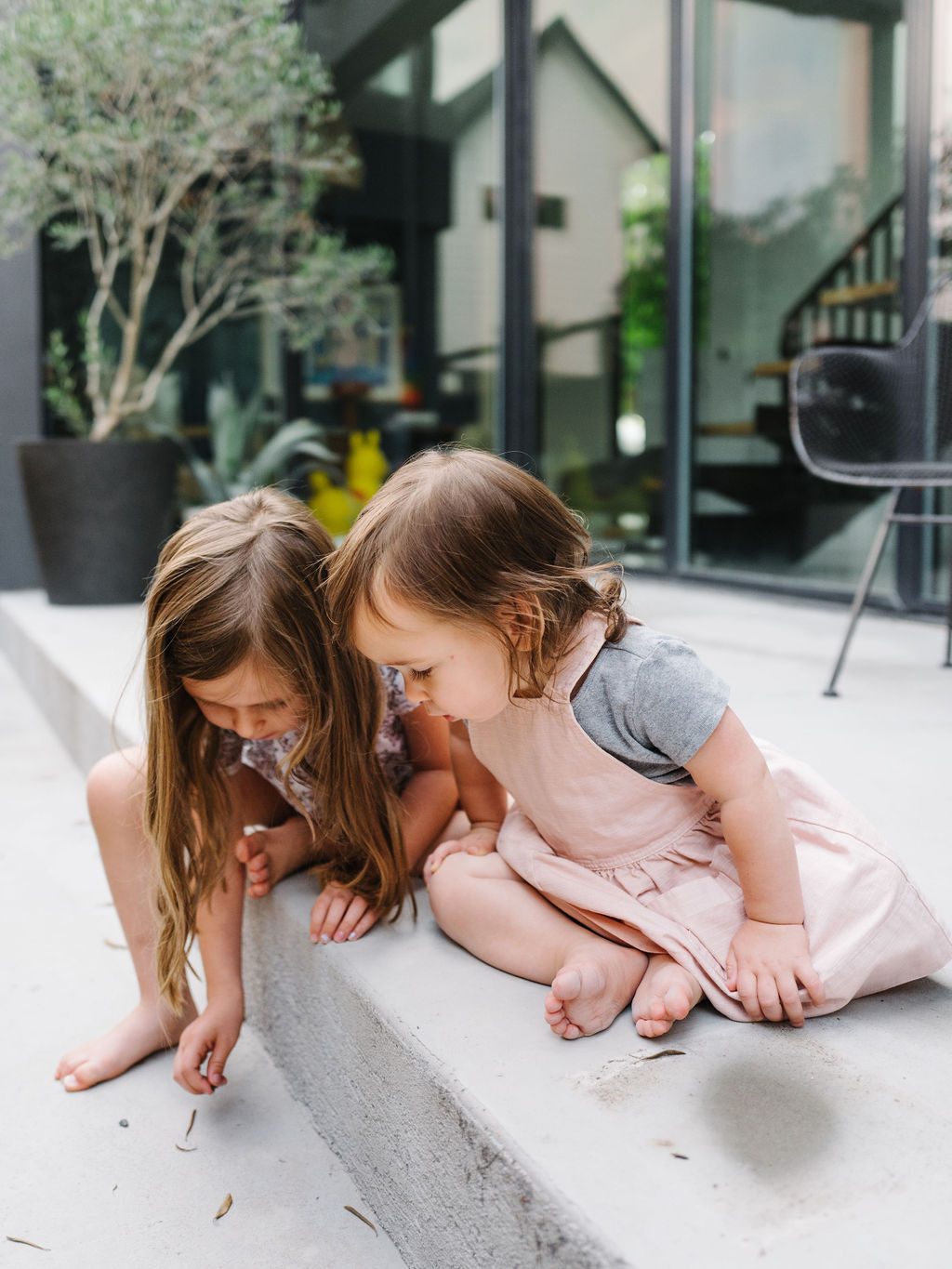 My friend Lauren and I were talking about routines. I said that I'm not innately a routine person, but that kids have forced me to be more that way. The balance I've struck is that I need the first two hours and last two hours of my day to look the same most days. Other than, that I can be flexible! How about you?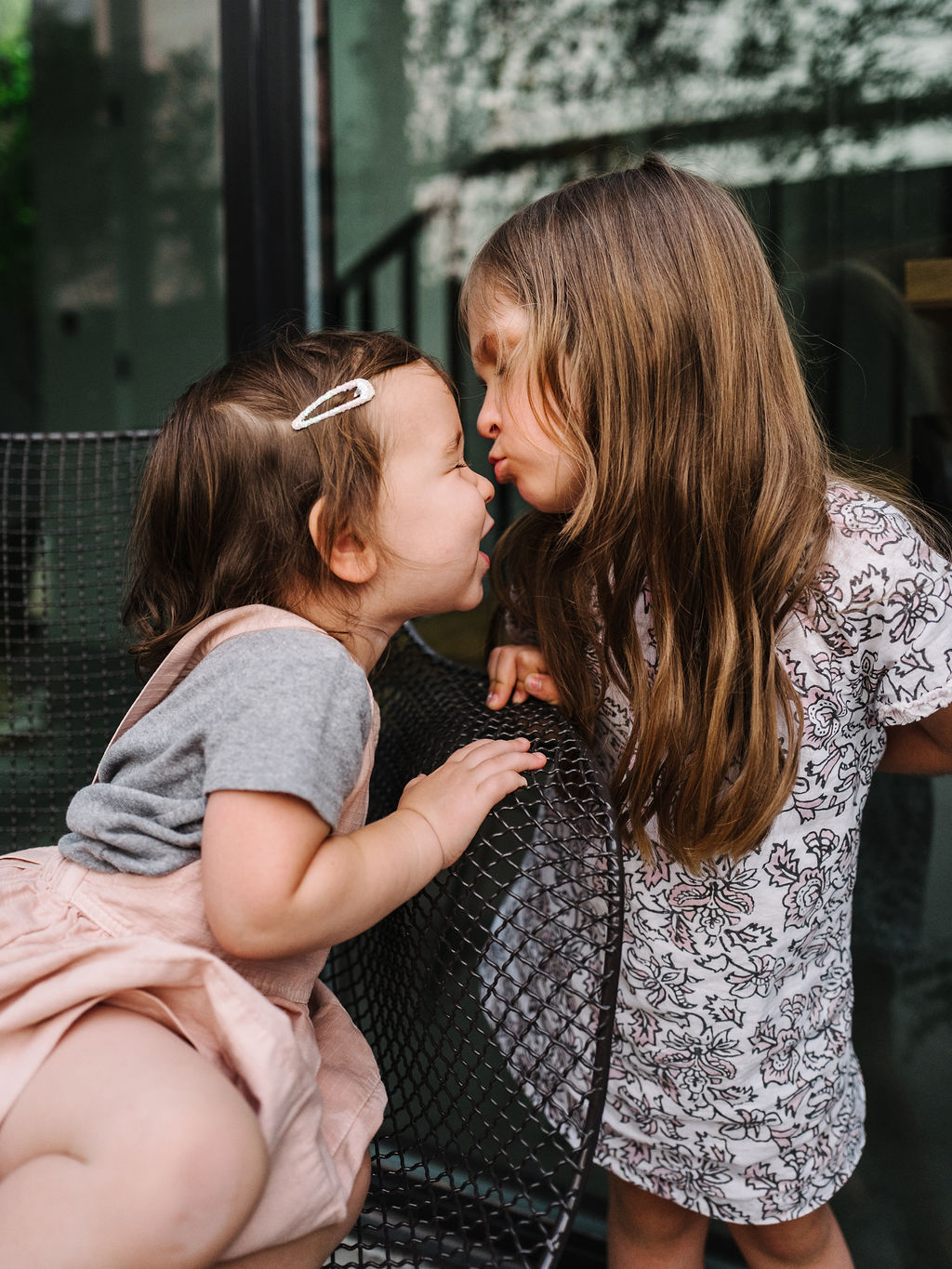 My Outfit: Skirt, Rails || Top, old Zara (similar + similar) || shoes, old J.Crew (similar)
Parker's Outfit: Dress, Roller Rabbit
Ever's Outfit: Tee, Gap (Similar) || Dress, Hey Gang
Photography by Katie Jameson