As you might expect, this holiday season in Austin is markedly different from the last 10 that we spent in LA. For starters, we are surrounded here by immediate and extended family and there is no shortage of invitations for Christmas cookie baking parties, trail of lights adventures or holiday celebrations.  Also, as I'm typing this it's 47 degrees outside and I've worn a coat more times in the last week than I did in an entire LA winter. (Not complaining, I happen to LOVE coats!)  The last month has been filled with more fires in the fireplace, more leaving carrots out for the neighborhood reindeer, and more Christmas crafts made with toddler hands than I can count and my heart is full, full, full!  Last weekend we celebrated with our extended family at the annual "Santa Party" that my parents host every year. (You guys, it's the same Santa that has been doing our family's parties since my grandad first started hosted it when I was 7 years old!)  I'm such a sucker for a good cocktail at a party that I couldn't help myself and started mixing up these Mexican Vanilla Moscow Mules that we created with Smirnoff.  It's a twist on a classic-- which might just be my favorite category of cocktail-- and it has this super cool ombré / foggy effect that I just love... obviously.  Keep reading for all of the recipe details...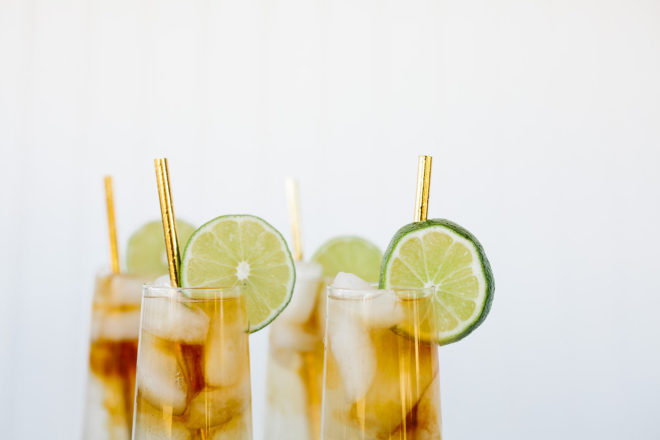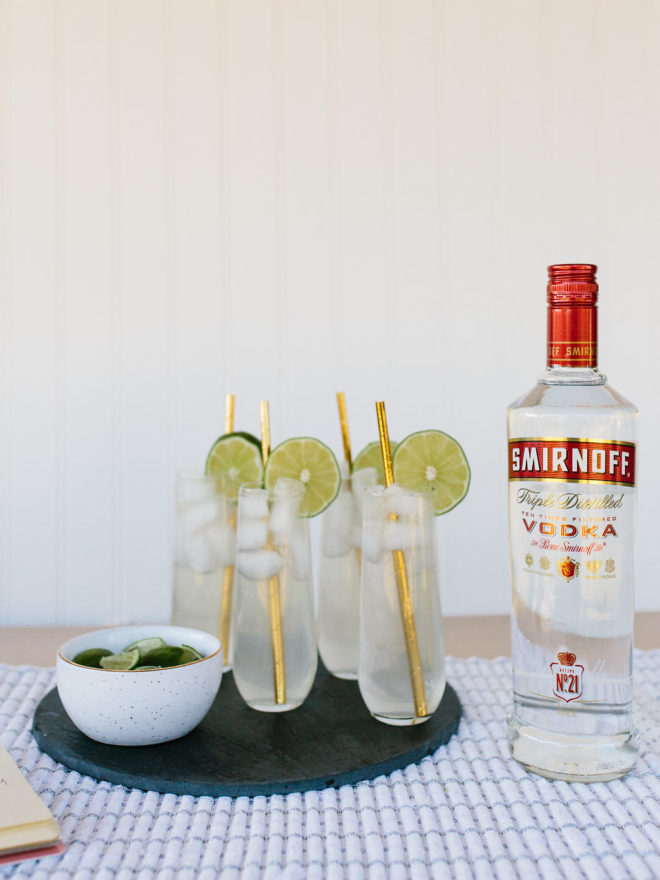 Smirnoff Mexican Vanilla Moscow Mules
(we created this recipe in parts so that you can make as many or as few as you like)
-1 part Smirnoff No. 21 Vodka
-3 parts Ginger Beer
-splash of lime juice per drink (it's really such a small amount-- probably ¼th of a part per drink if you wanted a more detailed calculation.)
-½ Tbsp. Mexican vanilla per drink
-straw
-limes for garnish
Method
Combine first three ingredients in a cocktail shaker or pitcher. Stir well then pour over ice into individual glasses.
Pour Mexican vanilla into a narrow glass on its own. Then dip your straw down into and place your finger tightly over the top of the straw, allowing the vanilla to be sucked up into the straw. Keeping your finger tightly over the top of the straw, dip the straw into the cocktail glass and slowly release your finger. You might have to move the straw up and down a bit to get the vanilla to come out, but it will.  The vanilla kind of sits where ever you place it in the cocktail.  I also wondered what it would look like if you put the vanilla in the bottom of the glass and then poured the cocktail, but I think it would just mix together. This is a prettier effect!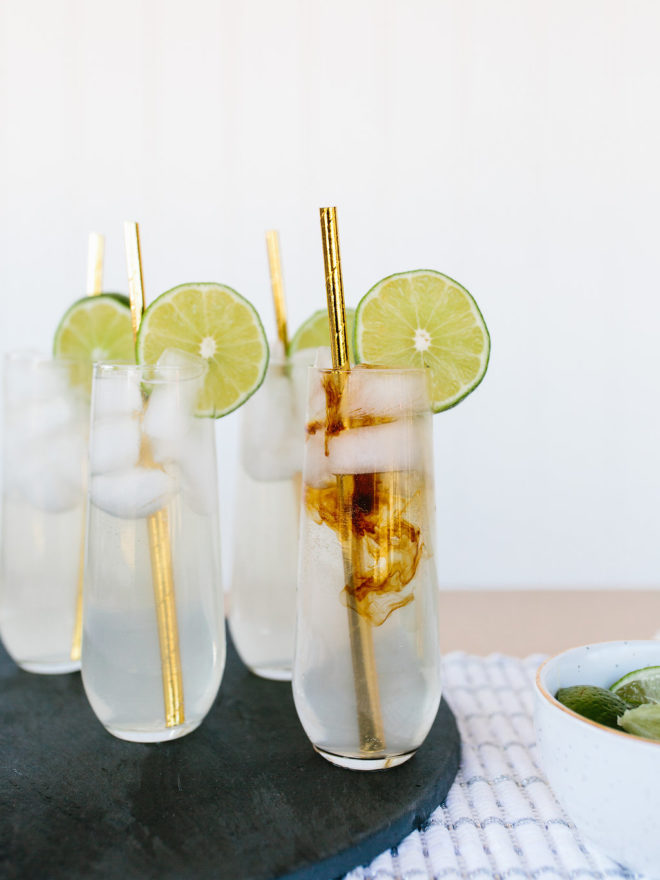 The sweetness of the ginger beer is actually the perfect complement for the slightly bitter taste of the unsweetened vanilla!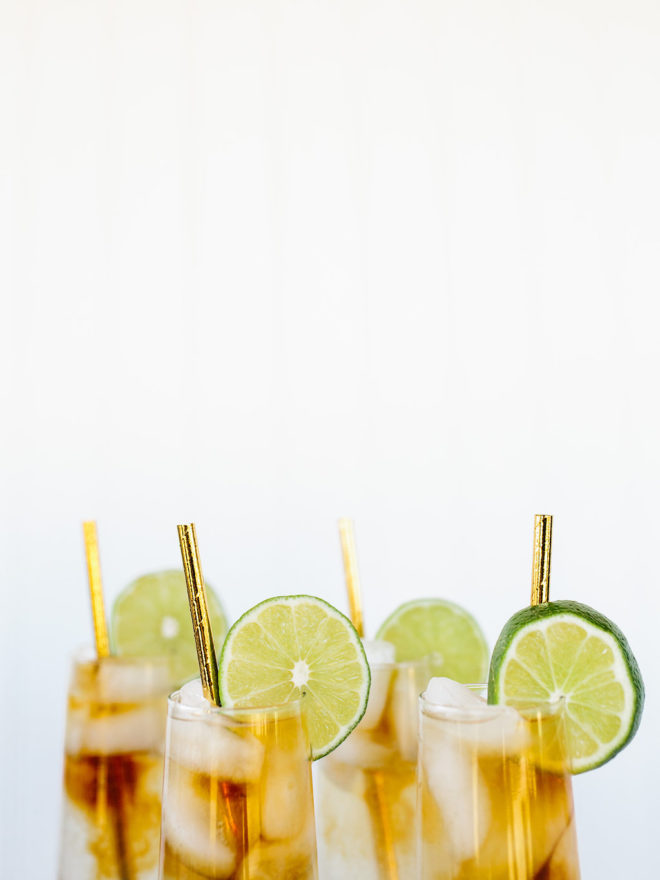 Happy Holidays, y'all! I hope you're enjoying these next few days and getting a chance to relax with friends or family.
Photos by Katie Jameson
This post for Moscow Mules is sponsored by our wonderful partner Smirnoff. All opinions and cocktail recipes are our own!