Ponytails are a simple hairstyle, but spending an extra five minutes to achieve that perfect messy ponytail look is totally worth it! Keep reading for the full step by step...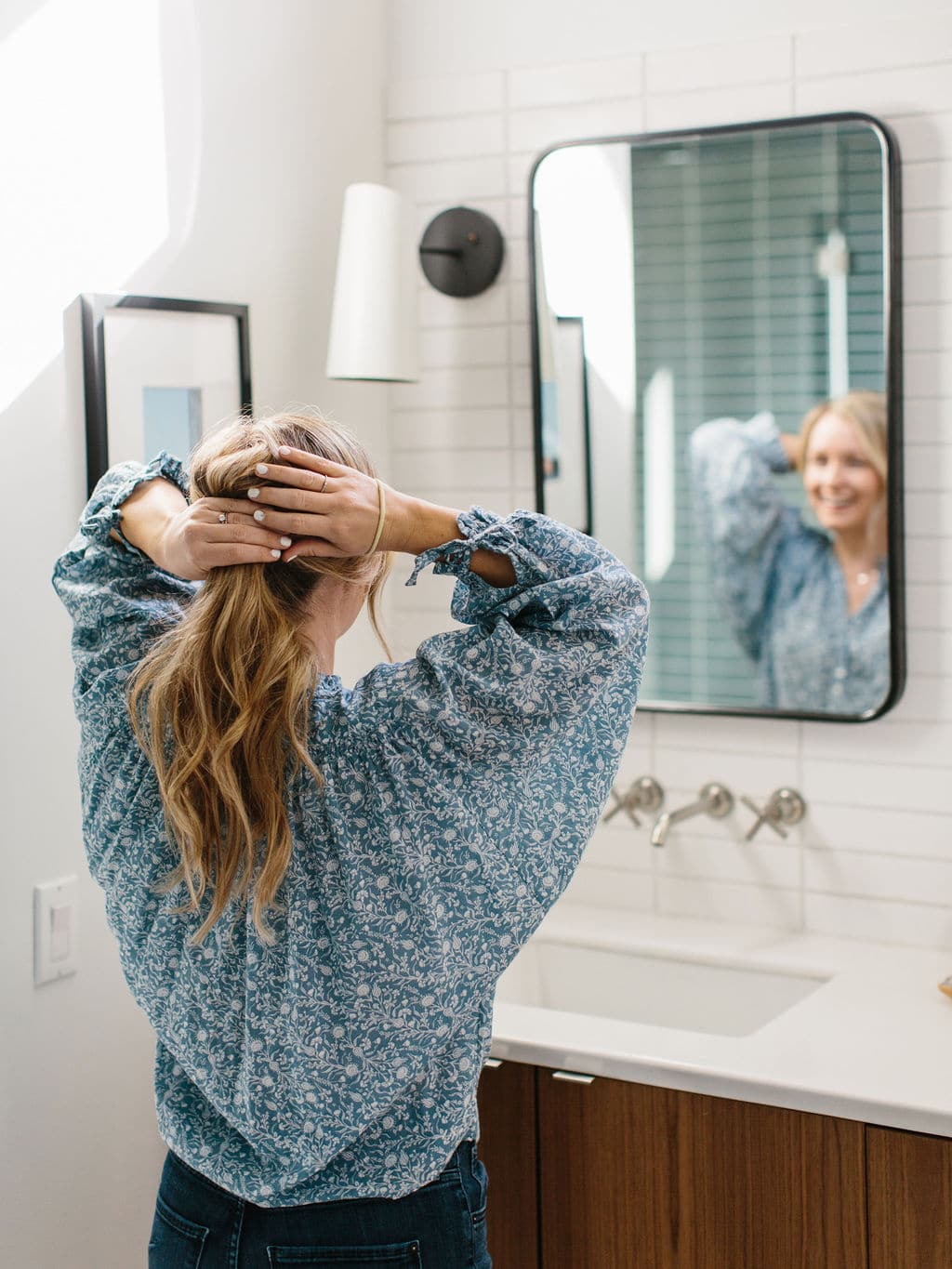 If you have been a reader for many years, you might remember that just four short years ago I had a short bobbed hairstyle. If we were friends, then you definitely heard me say that I would never have long hair again! When we moved to Austin in 2016, though, I found myself busier than ever with no hairstylist and my hair began to grow out by default. That's when I remembered just how much I love being able to throw my hair into a ponytail. Once it reached ponytail status there was no going back to short hair for me! While ponytails are a simple hairstyle, spending an extra 5 minutes on your ponytail will make the biggest difference! Keep reading for our full messy ponytail tutorial below: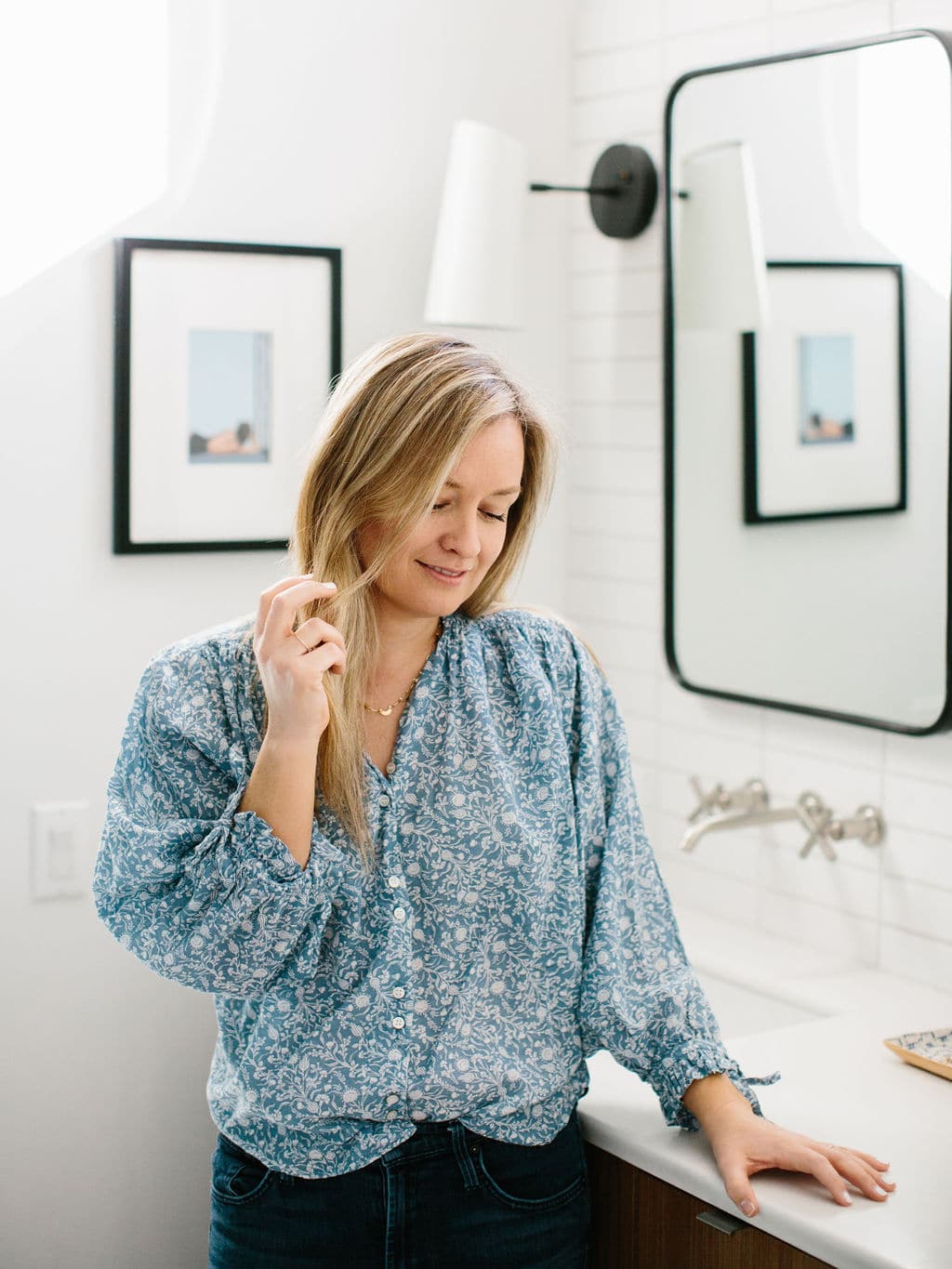 Here is what my hair looked like to start. I have fine hair that dries naturally straight and flat which doesn't make for a great ponytail.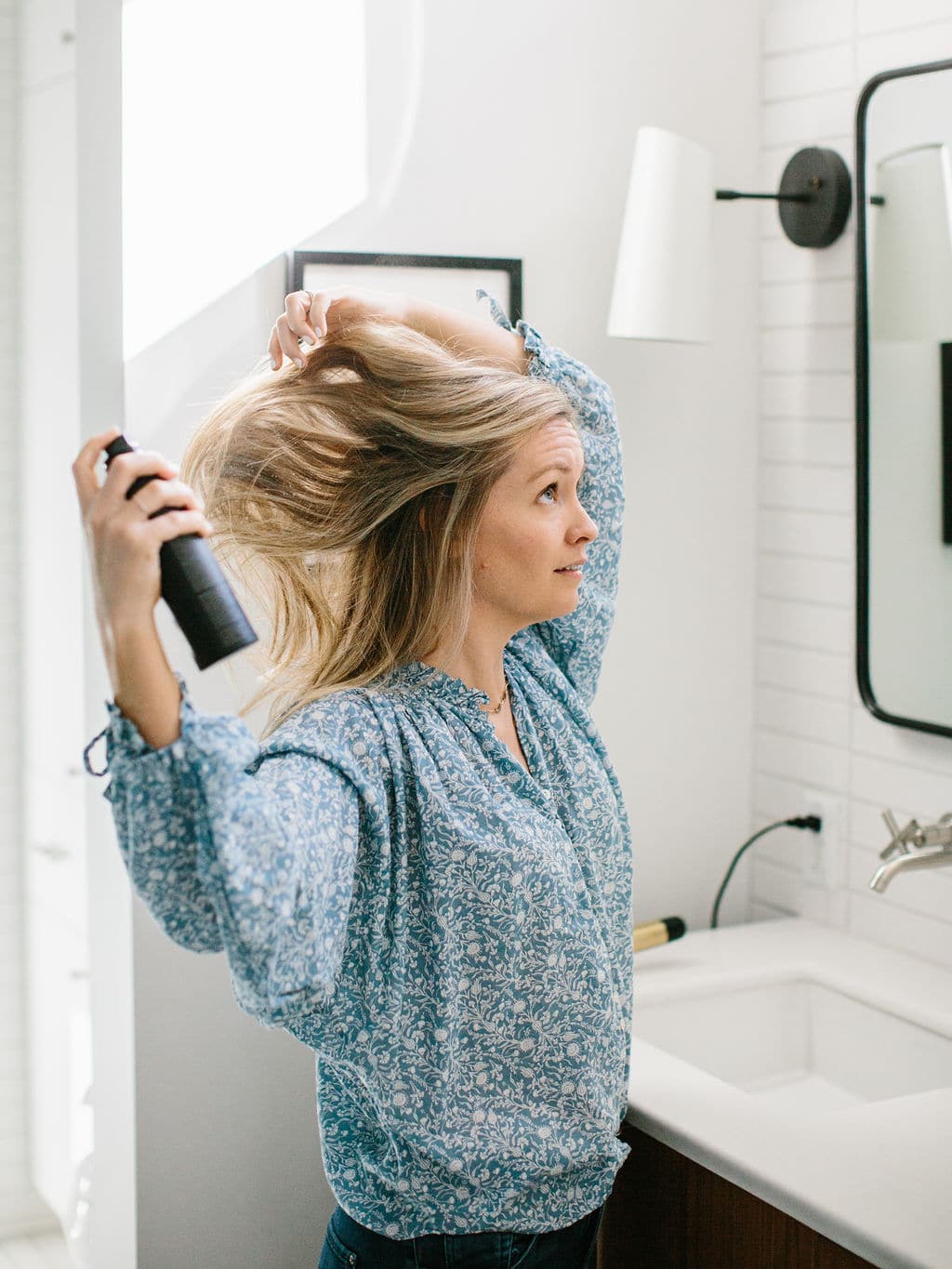 I start by adding hairspray to my hair to give it some grip and some texture. This will also help it hold the curl that I'm about to add.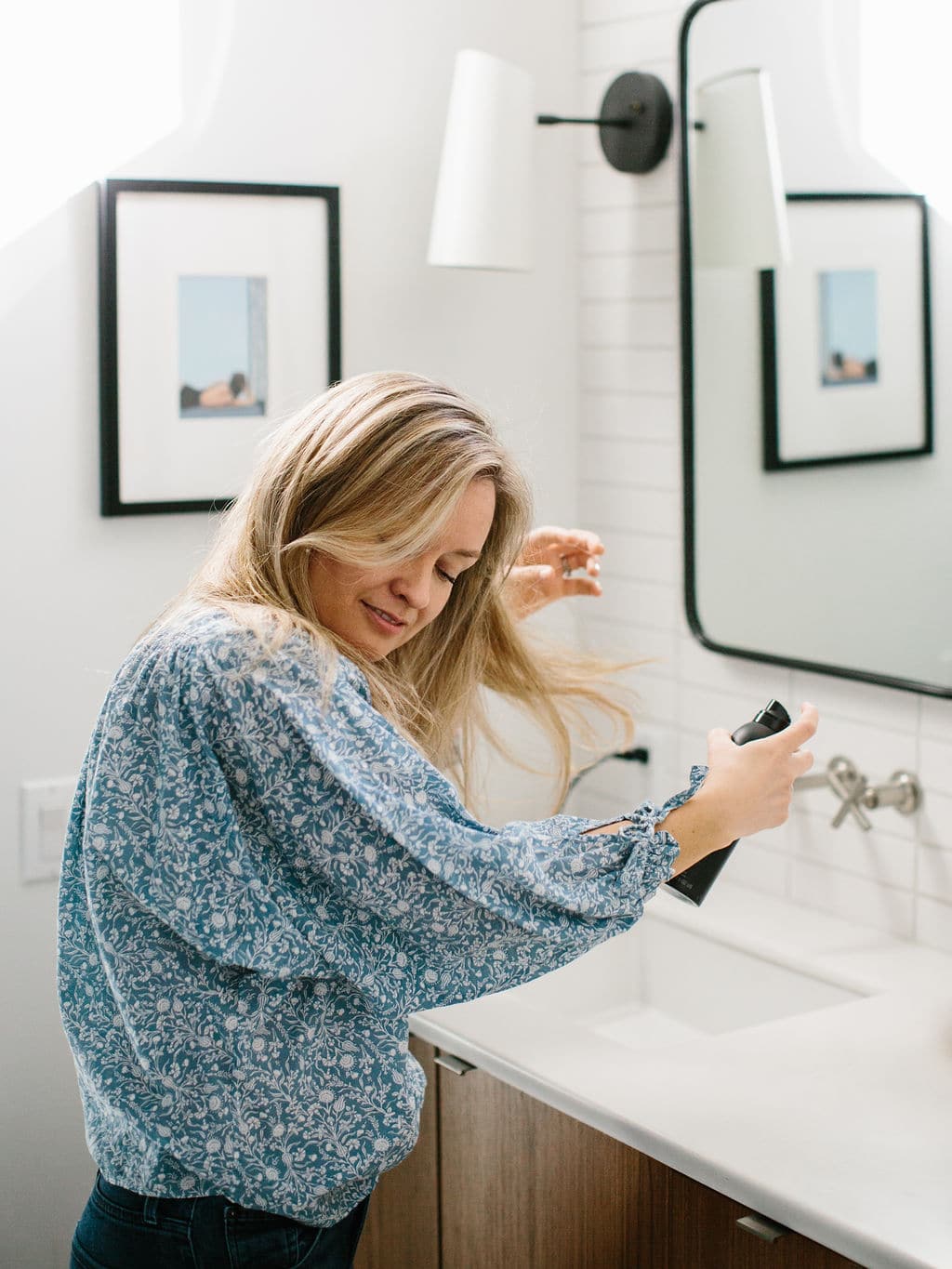 My two favorite hairsprays are this one for a firmer hold and this one for a more flexible hold.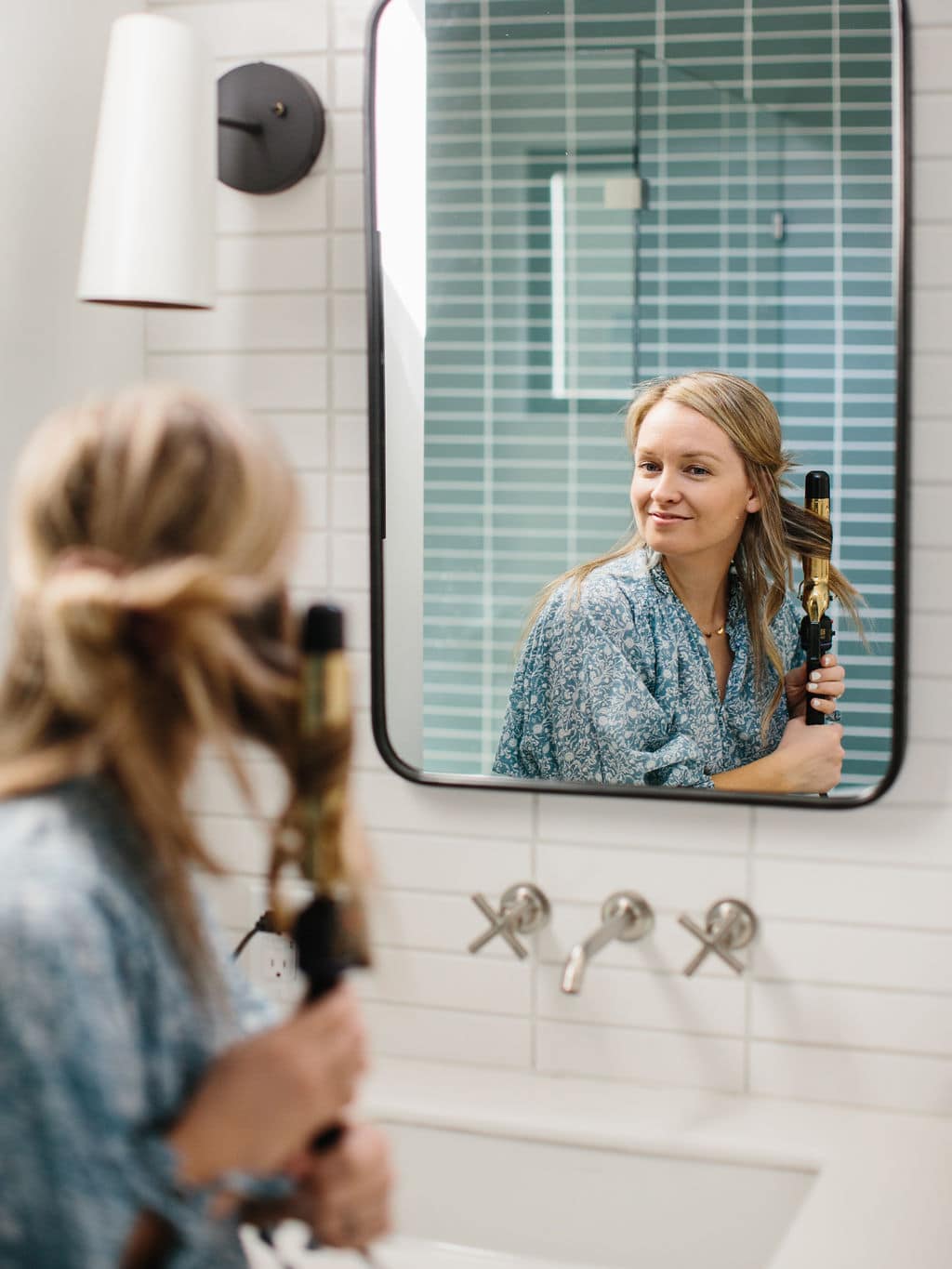 Next, I section off pieces of hair and add curl to it. This step doesn't have to be perfect and you can move quickly. By adding curl you add volume, movement and fullness to your ponytail. No more thin, flat ponytails here!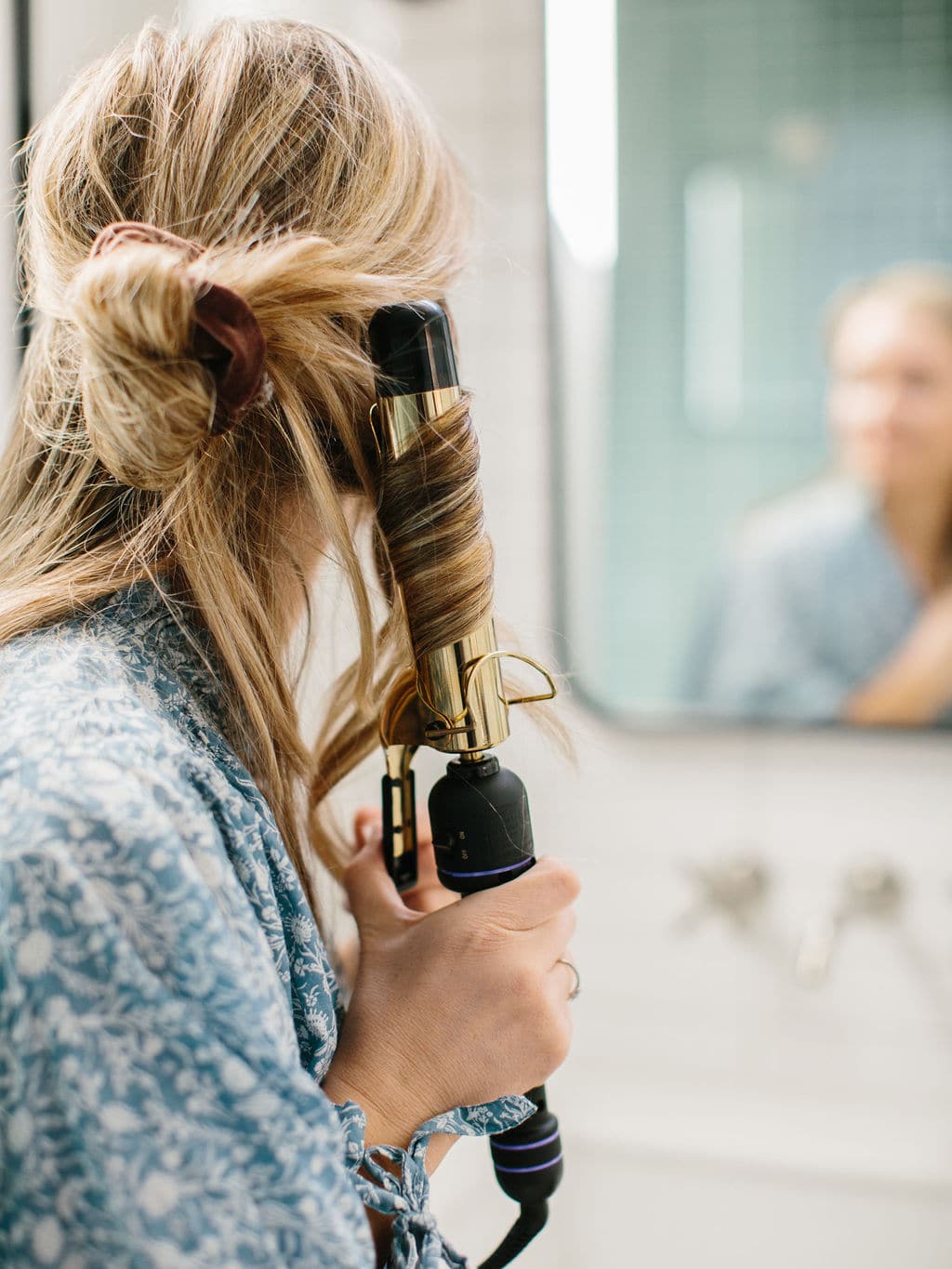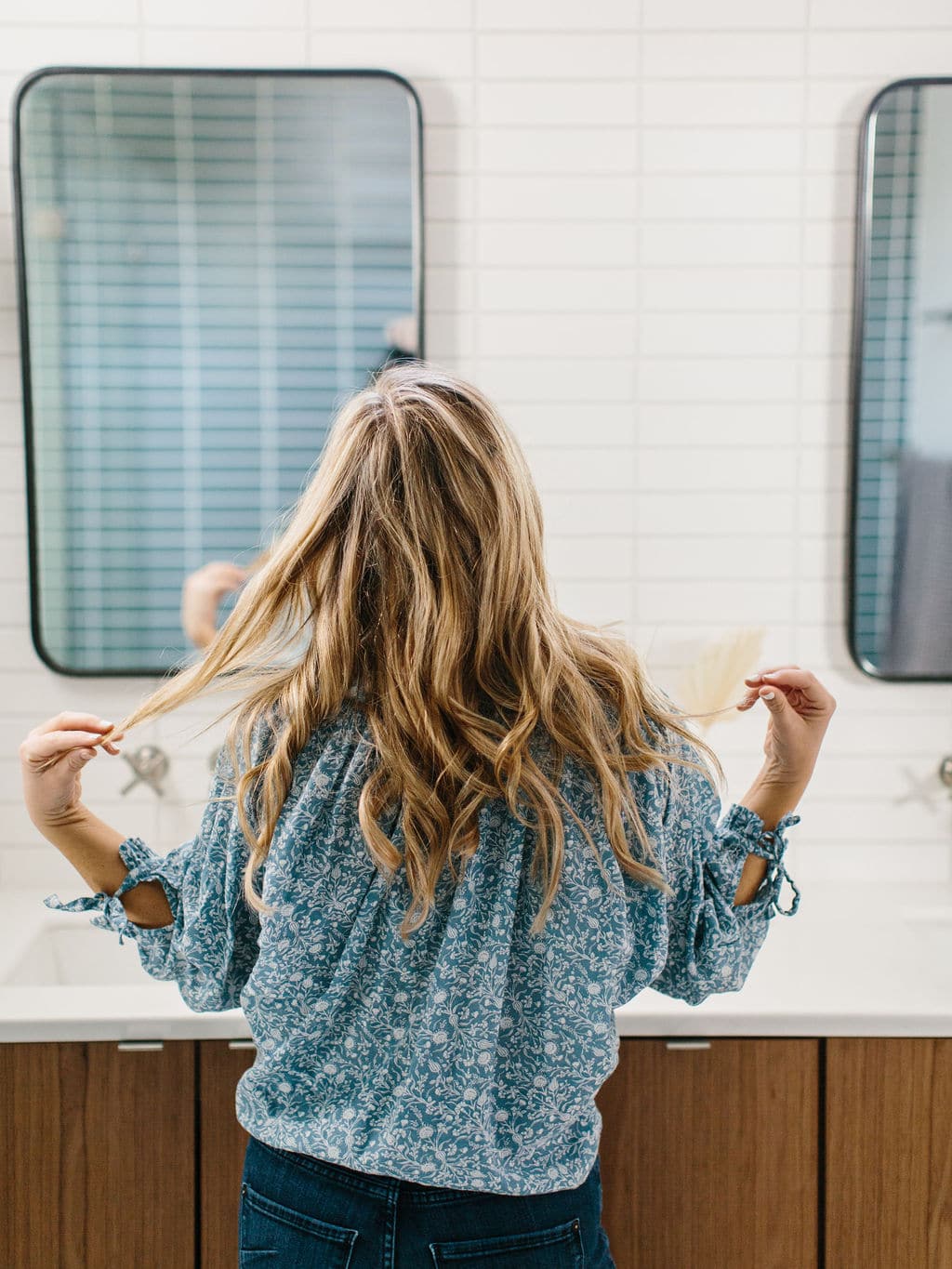 This is what my hair looks like before I pull it up into a ponytail.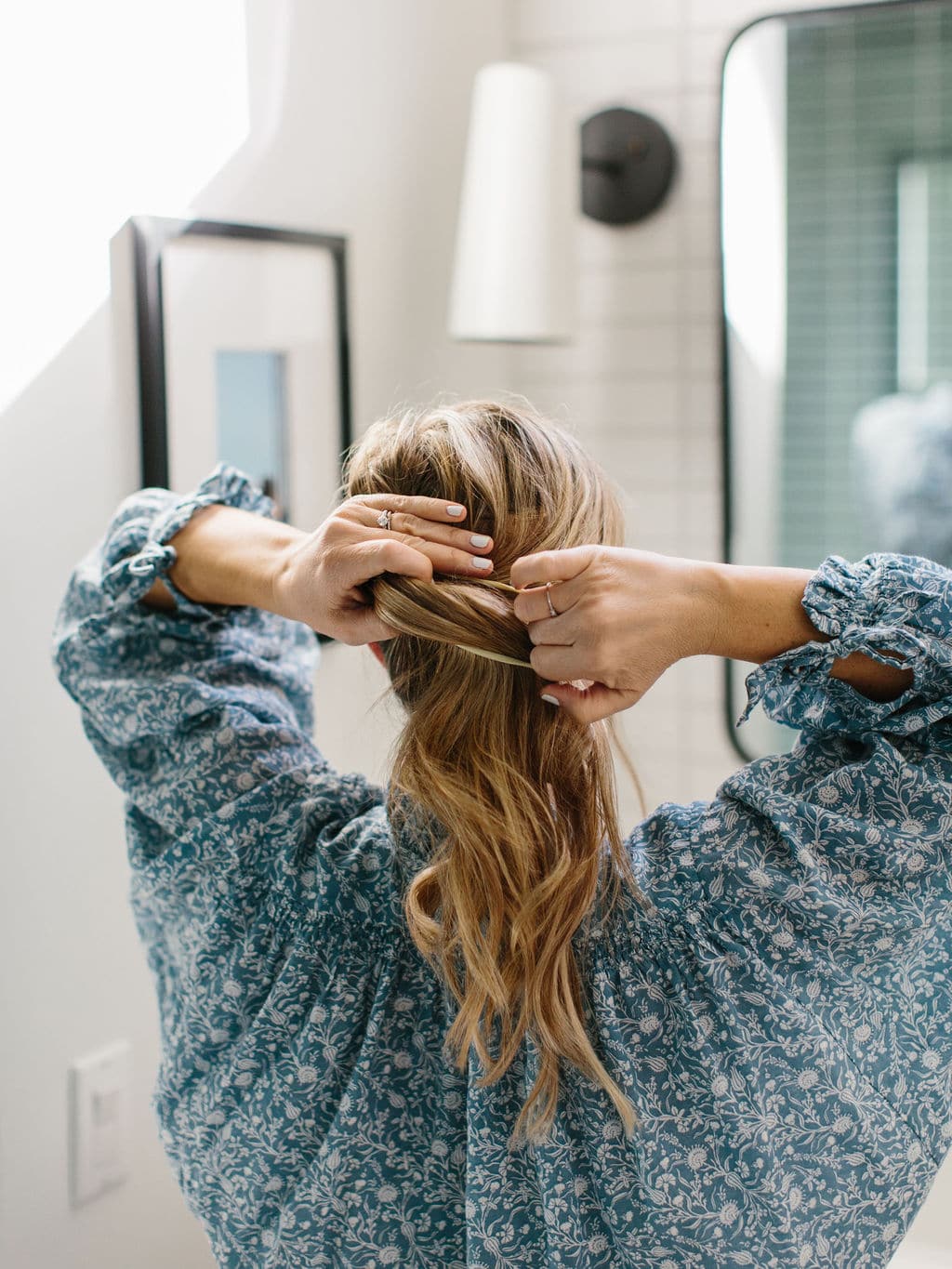 Next I secure my hair into a ponytail exactly near the middle of the back of my head. I'll pull the top of the ponytail once it's secure to tighten and that will bring it up a bit.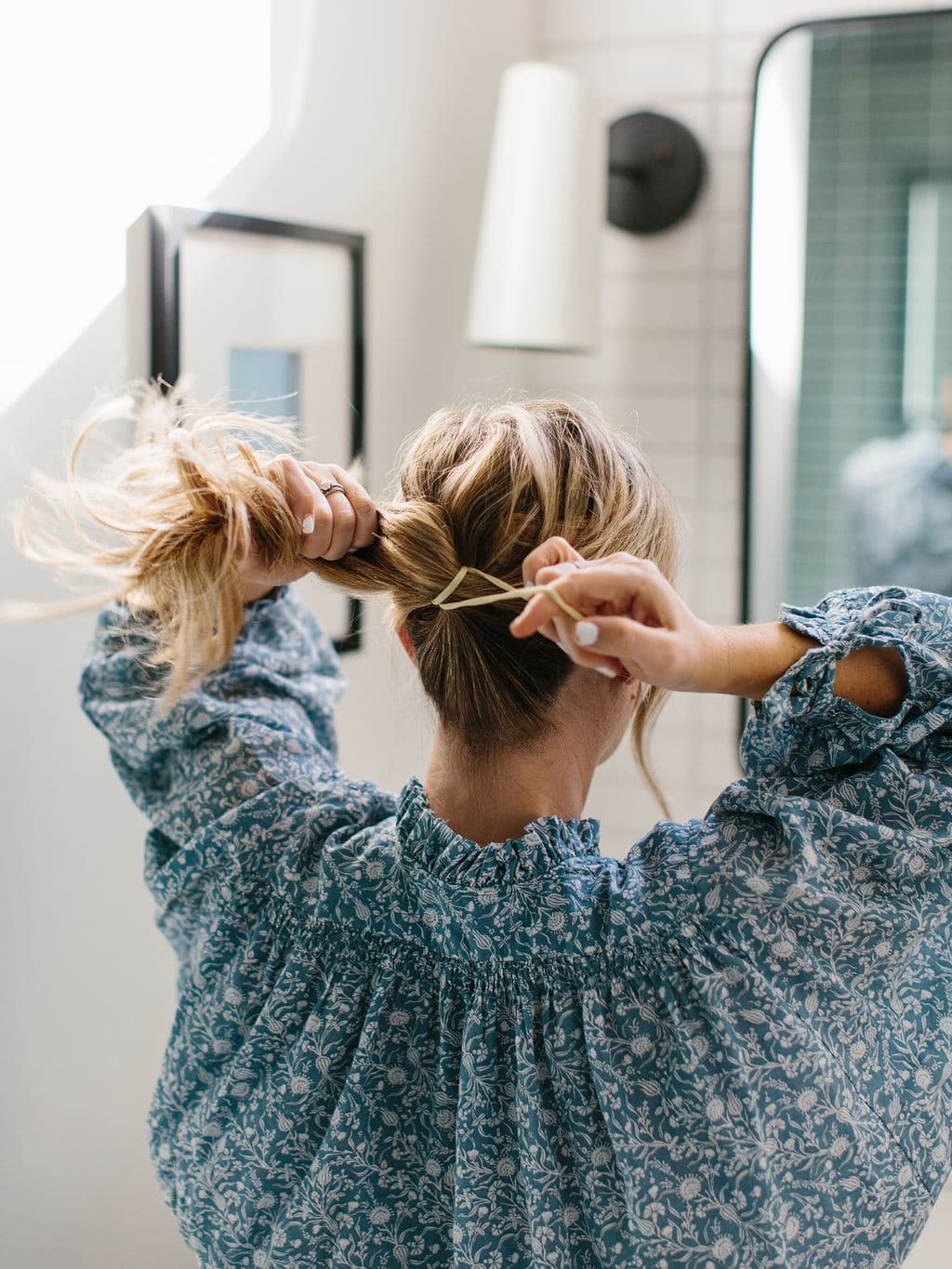 I really love these hair ties for ponytails. They don't pull or cause breakage like so many others.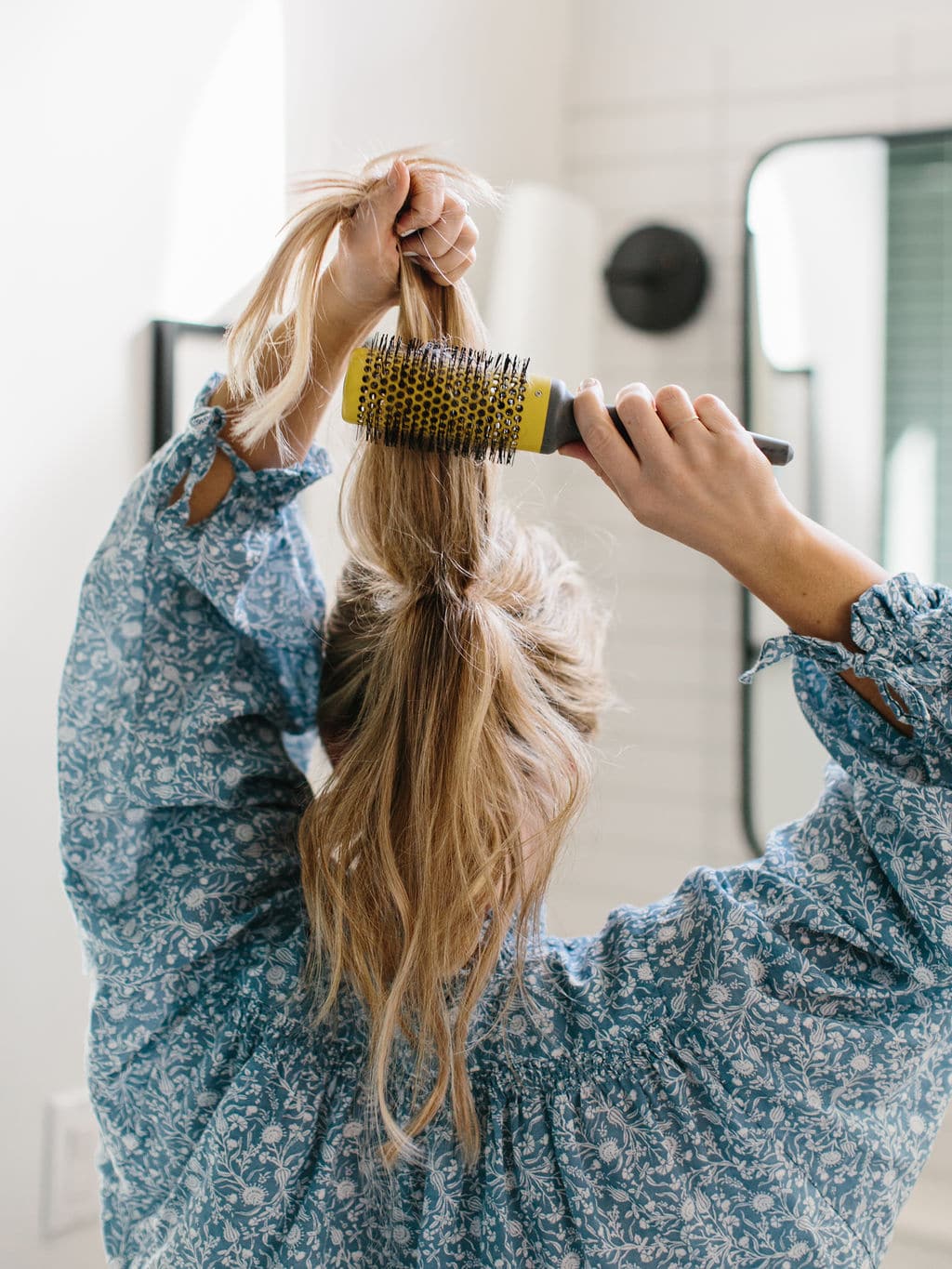 In order to add even more volume to my ponytail, I use a brush to back comb my hair in sections. Backcombing just means to take a brush or comb, place it about two to three inches from the root and gently brush up and down towards the root to create teased hair that gives more volume close to the root.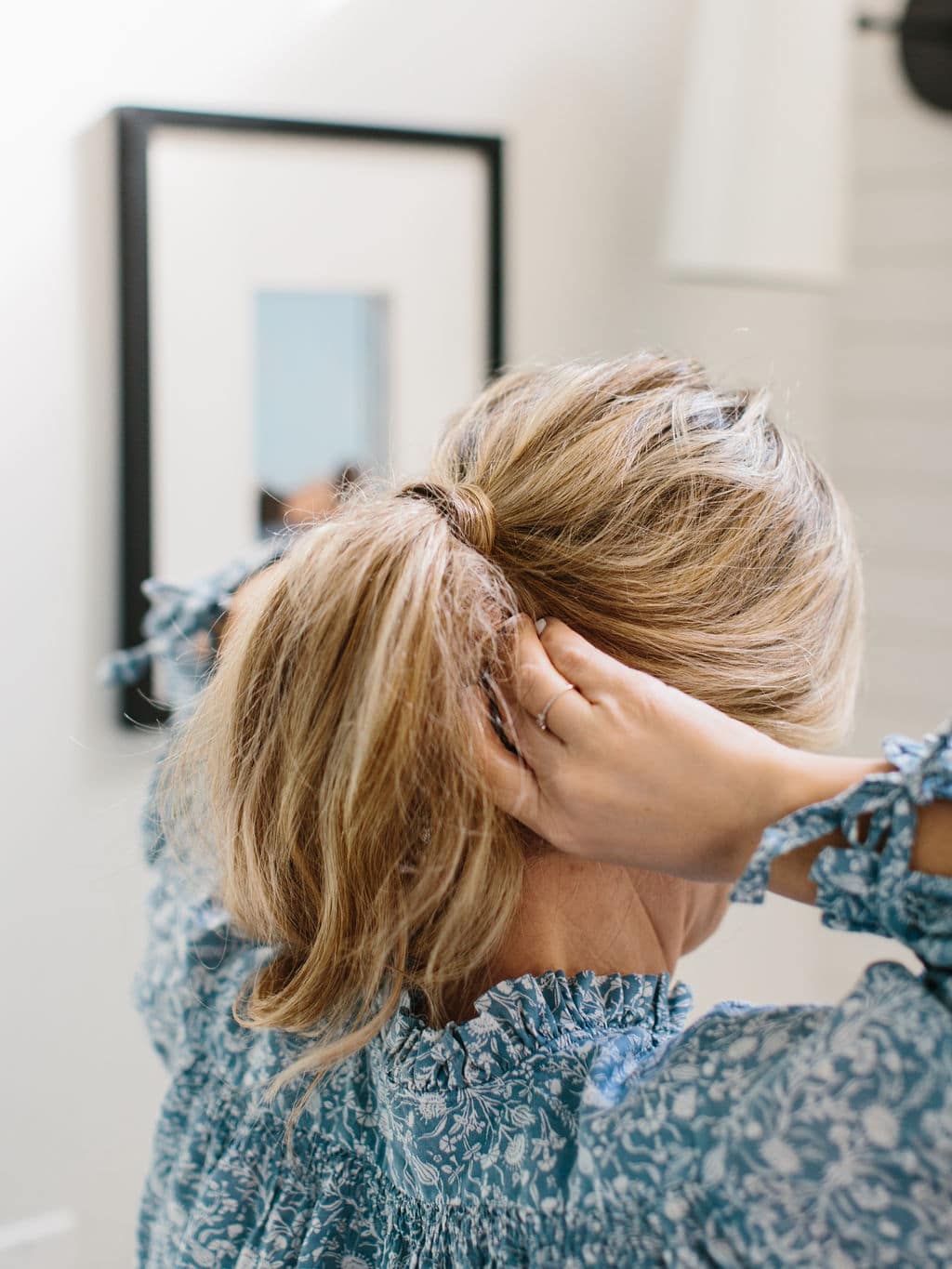 Lastly, I take a small section of hair, just enough to cover my hair tie and wrap it around the ponytail elastic. Then I secure the small section of hair just below the ponytail with two bobbi pins.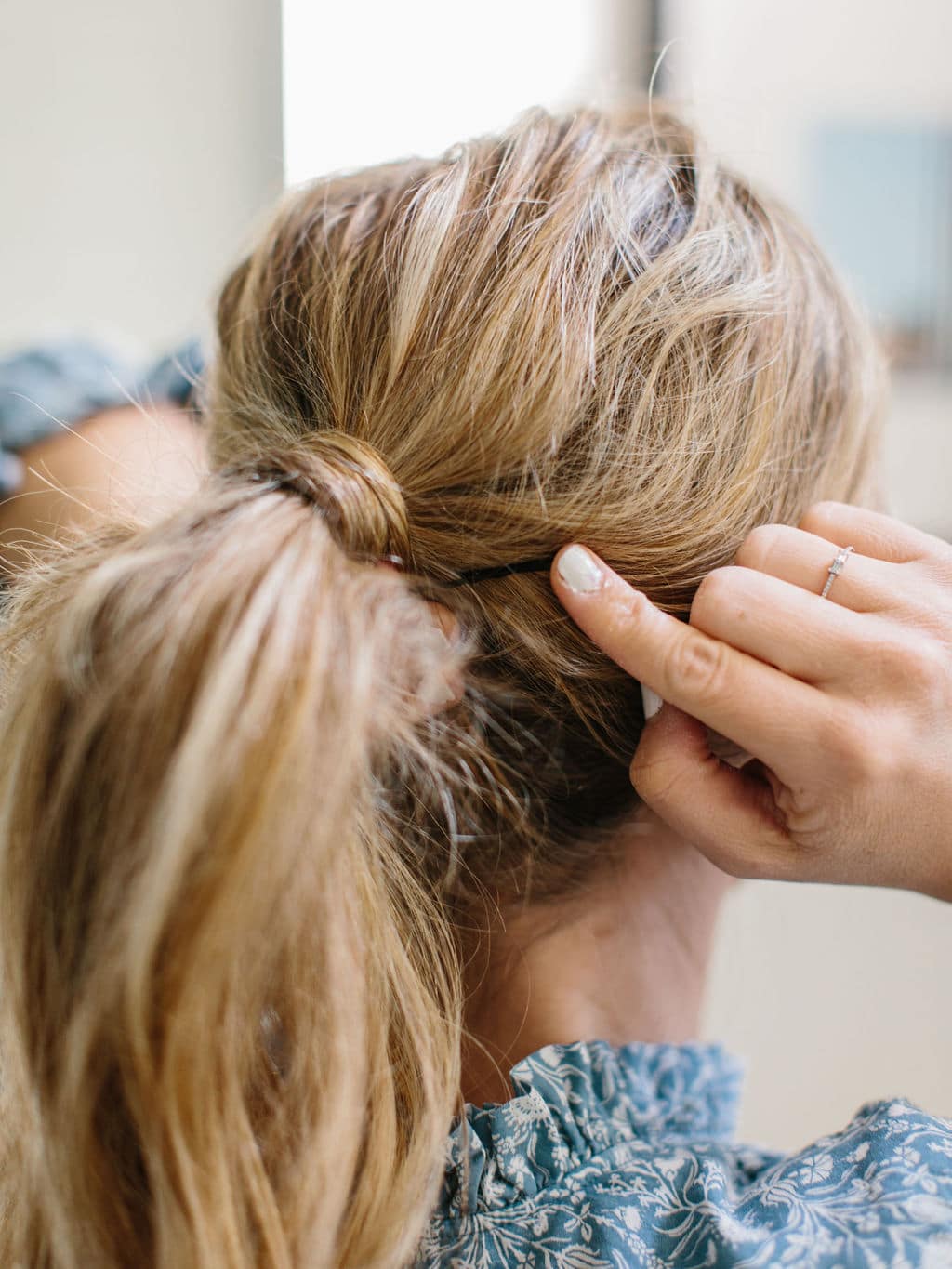 That's it! This perfect messy ponytail tutorial is also super easy and fast!
FAQ:
How can you tame baby hairs:
If you struggle with a lot of small baby hairs, you can use a comb and a light hold hairspray to gently comb them down.
Can you do a messy ponytail with medium or short hair?
As long as your hair is long enough to fit into a ponytail, you can do a messy ponytail. I love the way ponytails with short hair usually have natural shorter pieces that fall to the front and frame the face.
If You Liked This Messy Ponytail Post, You Might Also Like These:
Easy Triple Braided Updo Tutorial
Photography by Katie Jameson