10/30/2018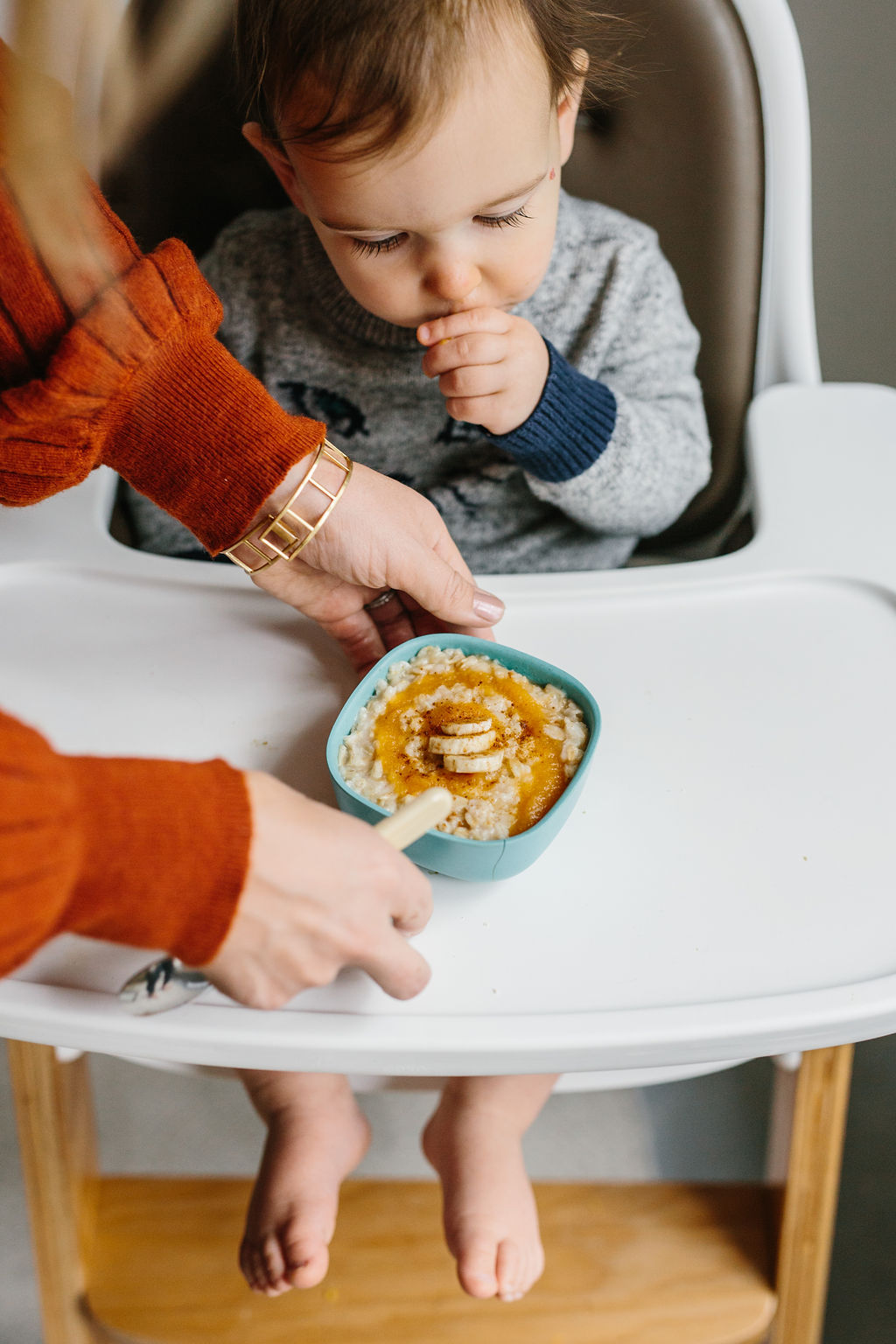 The other night as I was prepping three different versions of dinner for Parker, Ever and I (Aaron was traveling), and found myself nostalgic for dinnertime eight years ago. Eight years ago Aaron and I were newlyweds and dinner after a busy 10, 11, or 12-hour work day would sometimes mean walking across the street to the market and picking up a bottle of wine, soft cheese, and a baguette and dining at the bar or perched on the countertop. These days dinnertime more often means a lot more forethought. I look for meals that work for all three of us—healthy options for me that I can serve deconstructed for Parker and chopped into even smaller pieces for Ever. I'm also always looking for ways to sneak more vegetables and new flavors into their meals. I was first introduced to Beech-Nut® when Parker was a baby and was really eager to try their Beech-Nut® Naturals™ line, inspired by homemade. They're a great one to add nutrient-rich fruits and veggies to your little ones' meals! Here's what we've been making lately…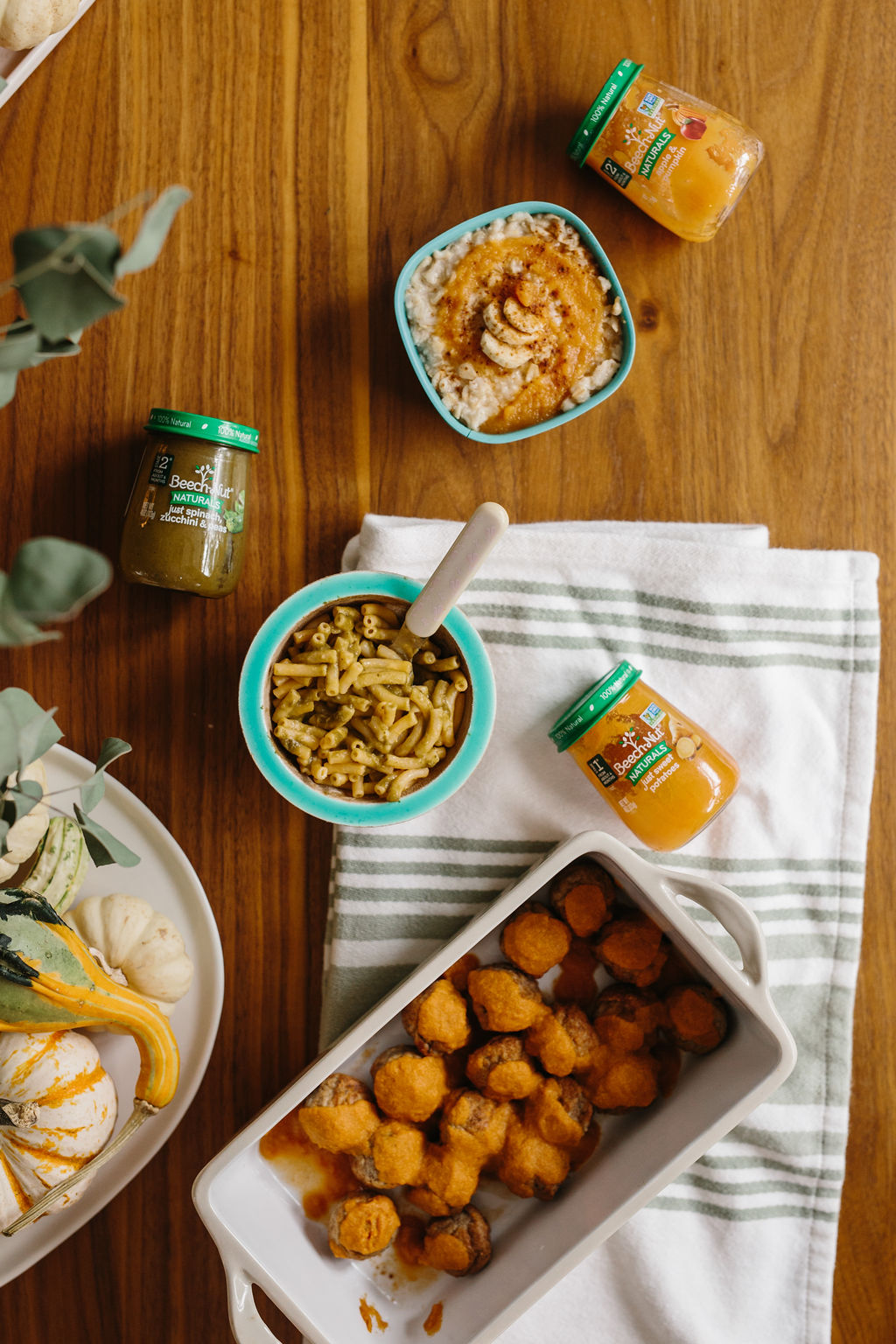 While I don't always love sitting and spoon feeding Ever, I do love being able to mix in nutritious purees to meals we are already planning on making like oatmeal in the morning, vegan mac and cheese for lunch, and our favorite meatballs in the evening.
For breakfast, I made oatmeal the same way I always do in the morning, but this time added a generous swirl of Beech-Nut® Naturals™ Apple & Pumpkin puree, a sprinkle of cinnamon and sliced bananas. Pumpkin is a source of Vitamin A and C—both of which help boost the immune system! Plus, it looks and smells so fall!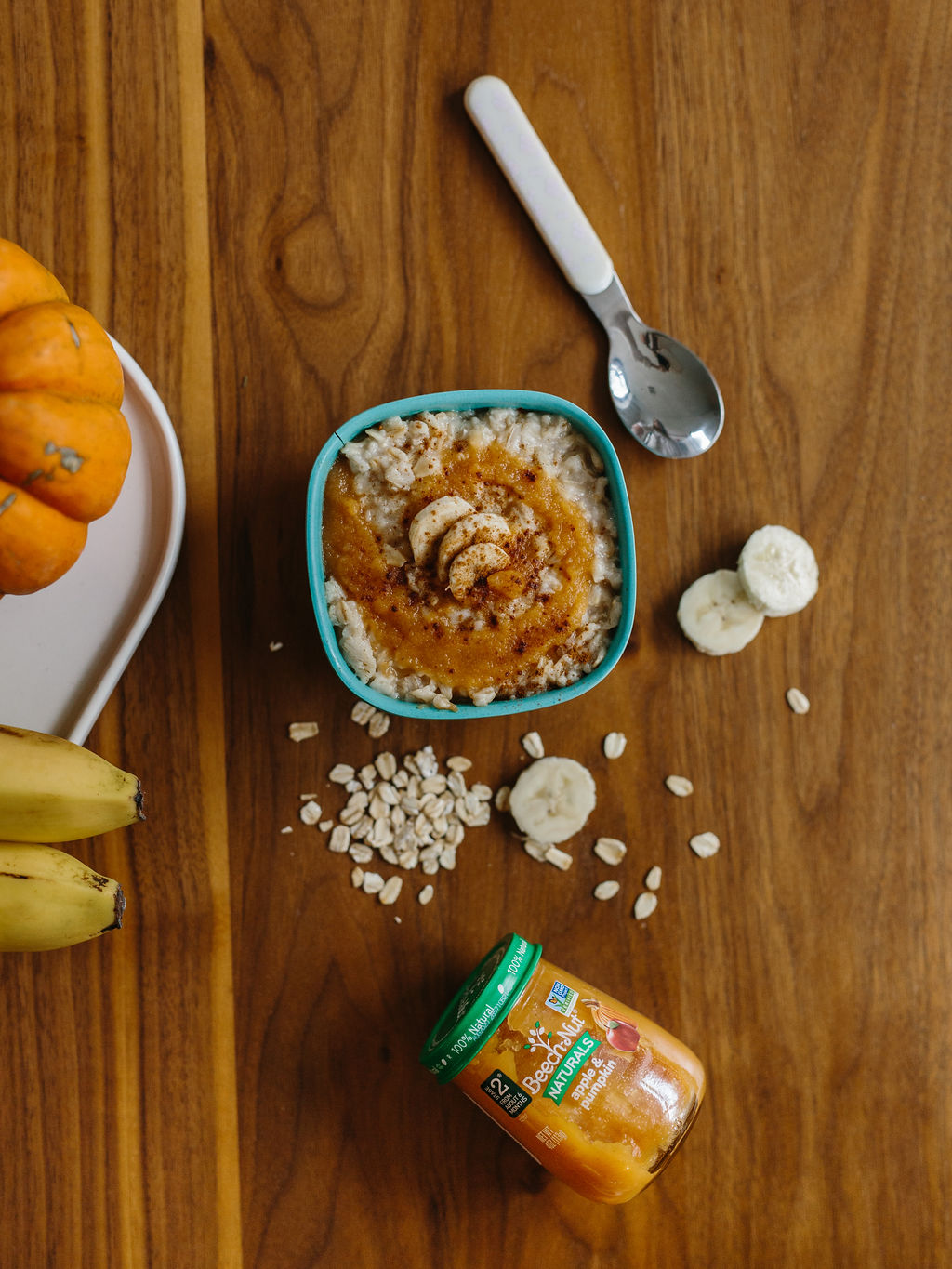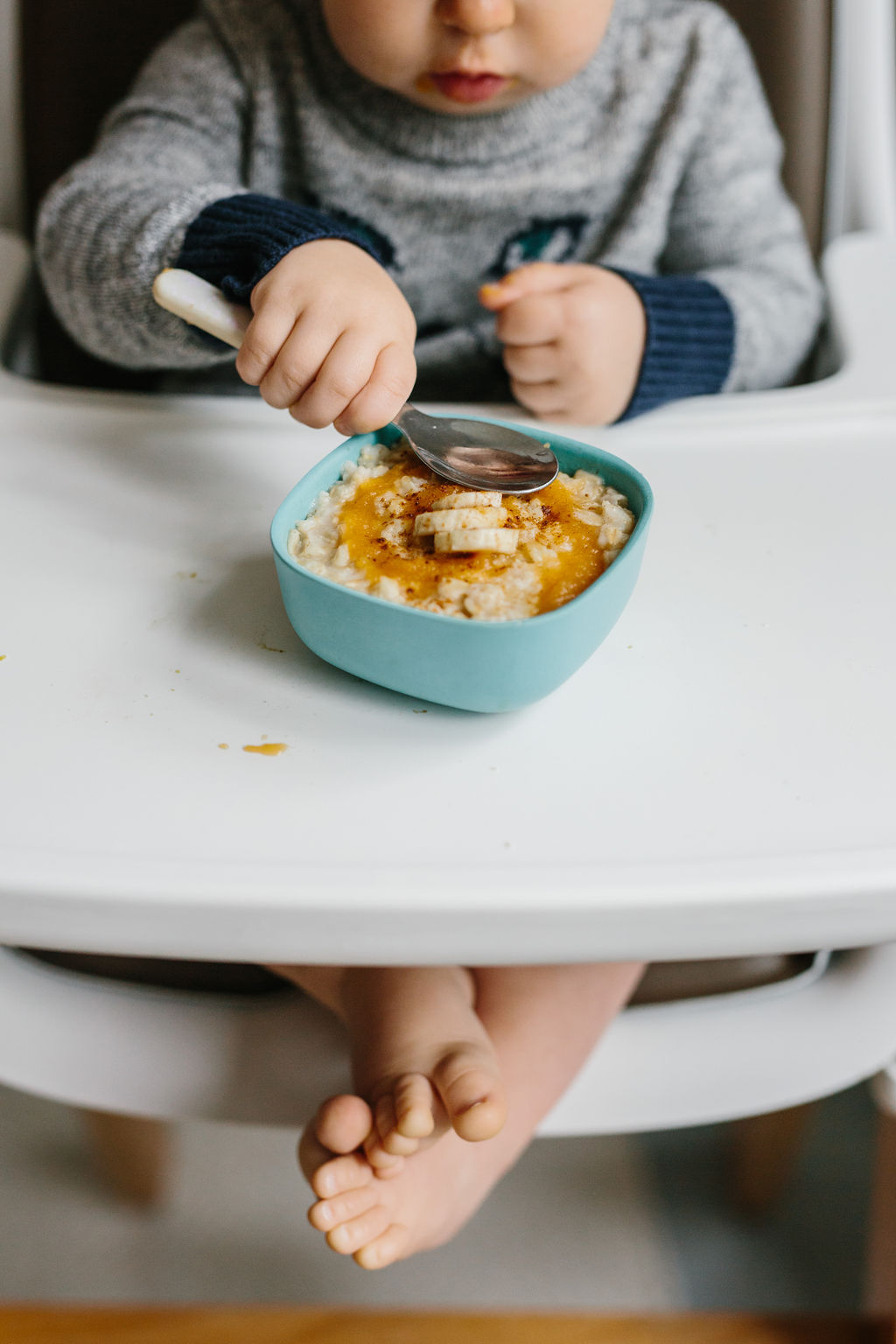 For lunch, I made vegan mac and cheese (Parker's favorite!) and mixed in Beech-Nut® Naturals™ Just Spinach, Zucchini, & Peas. Both girls go crazy for this!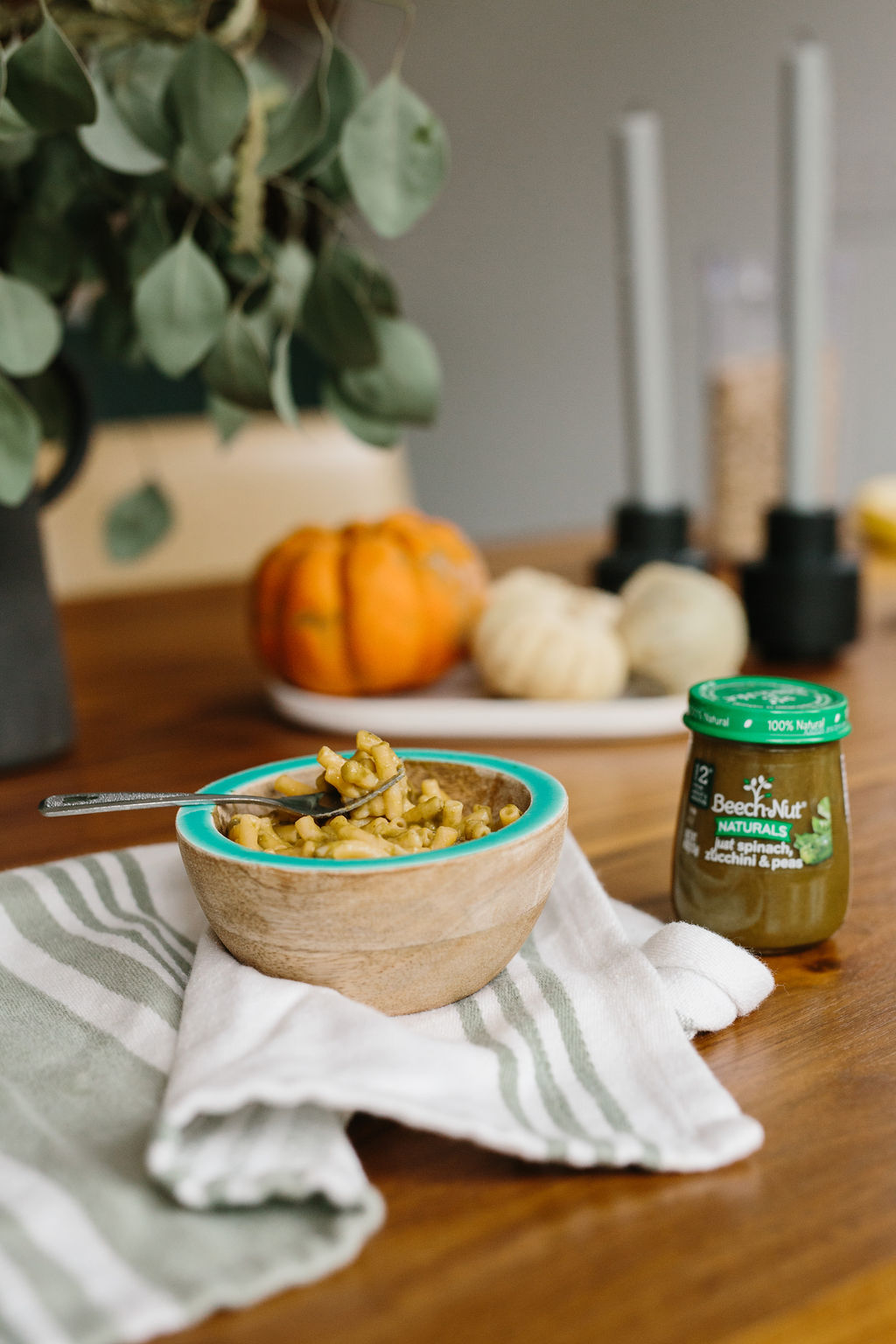 For dinner, I serve up our favorite meatball recipe, tossed with Beech-Nut® Naturals™ Just Sweet Potatoes. The sweet potato puree is a lot less acidic than tomato sauce.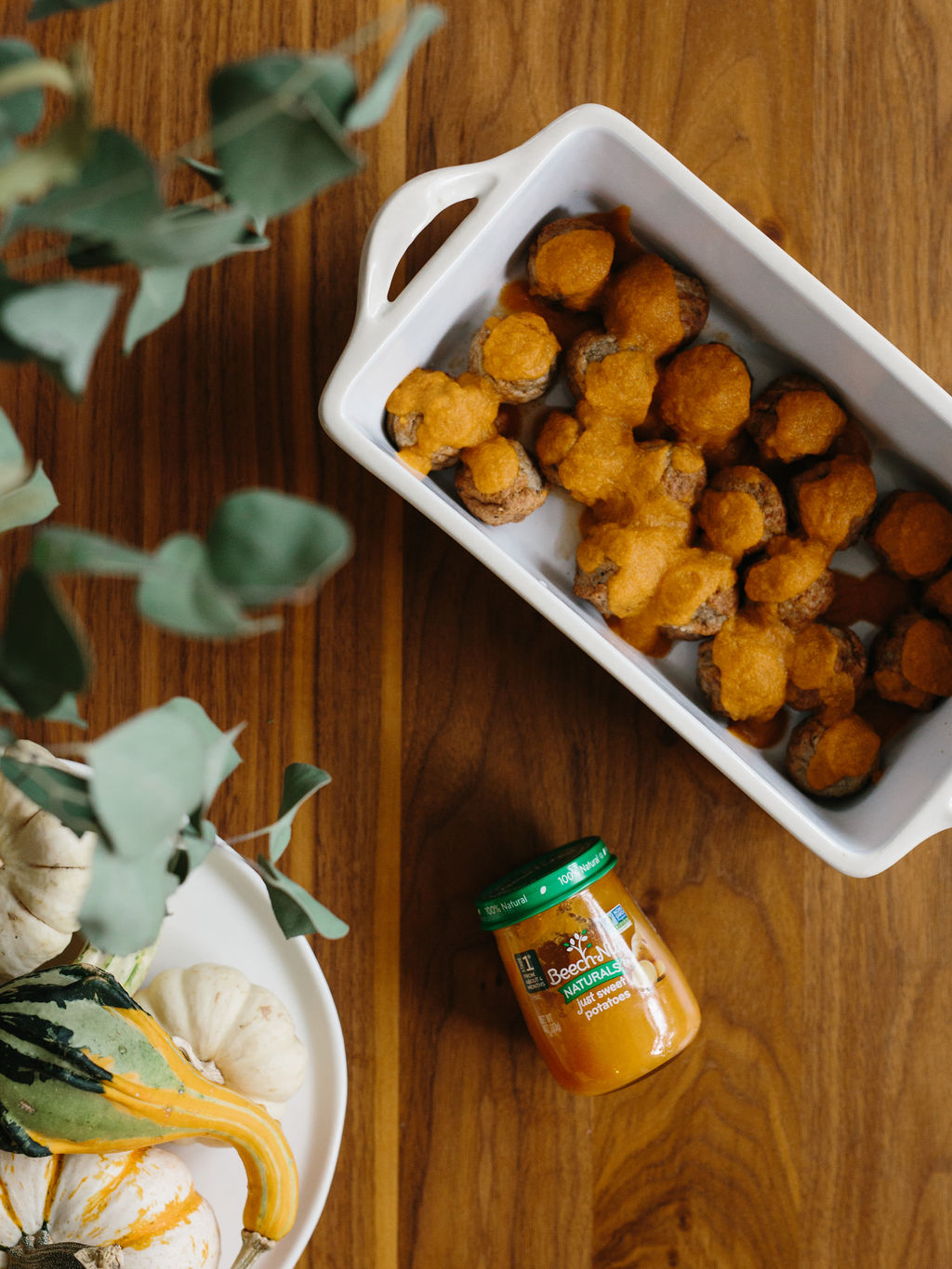 Some day they'll be grown and perhaps Aaron and I will resort back to baguettes and Sauvignon Blanc (a girl can dream!), but in the meantime, planning and making healthy meals will continue to be at the forefront of family life for us.  What have you been making lately? What meals do your kiddos love?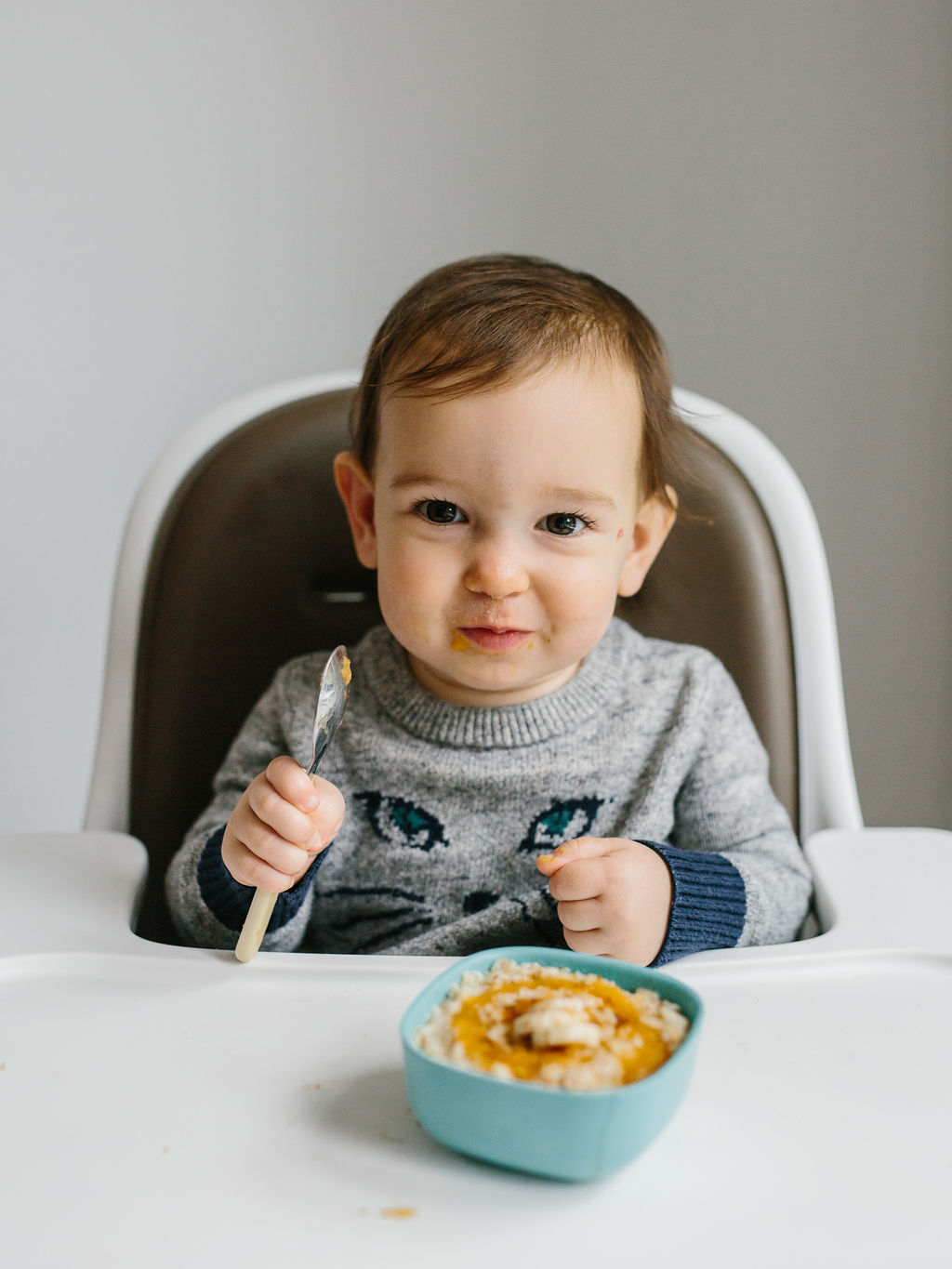 Photography by Katie Jameson
(You can see more toddler meal ideas here!)
Thank you so much to Beech-Nut® Naturals™ for sponsoring this post and for making delicious, healthy foods for babies and kids!