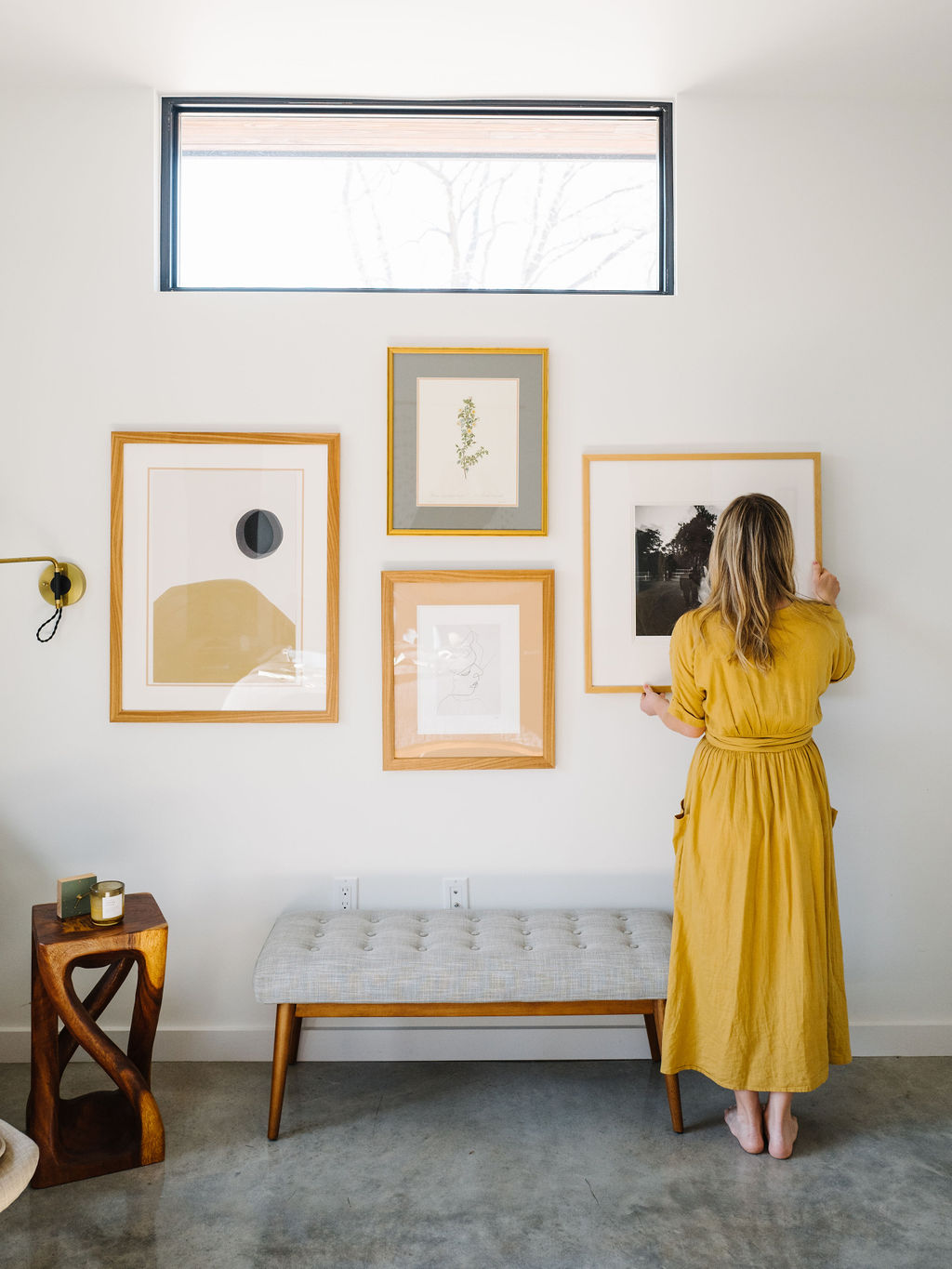 (This post is sponsored by Framed and Matted, the most custom and most professional way to frame your photos and artwork. We had the best experience with them and can't recommend them enough!)
When we were building our home here in Austin, I always imagined that the day we got the keys would be the day we were done or at least very, very close. A couple months after move-in day, one of my dream publications reached out about publishing our home. It was an instant thrill, but as I sat at our dining room table and looked around I knew it would be years before it would be ready. It needed to be lived in, to be layered with the things that are acquired slowly over time, marinated over and stumbled upon while visiting new places. It needed the things that could never possibly be included in a furniture plan or home rendering.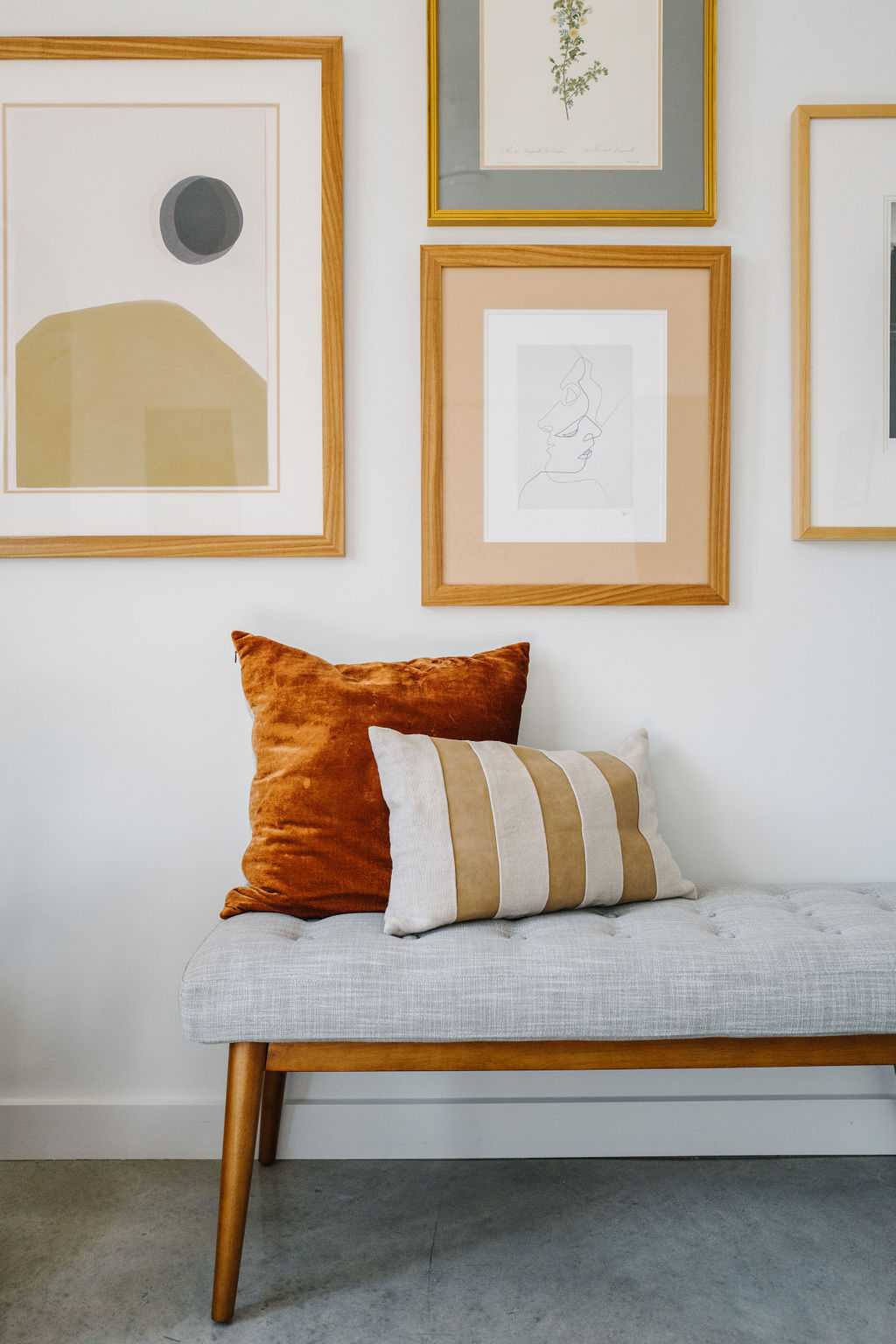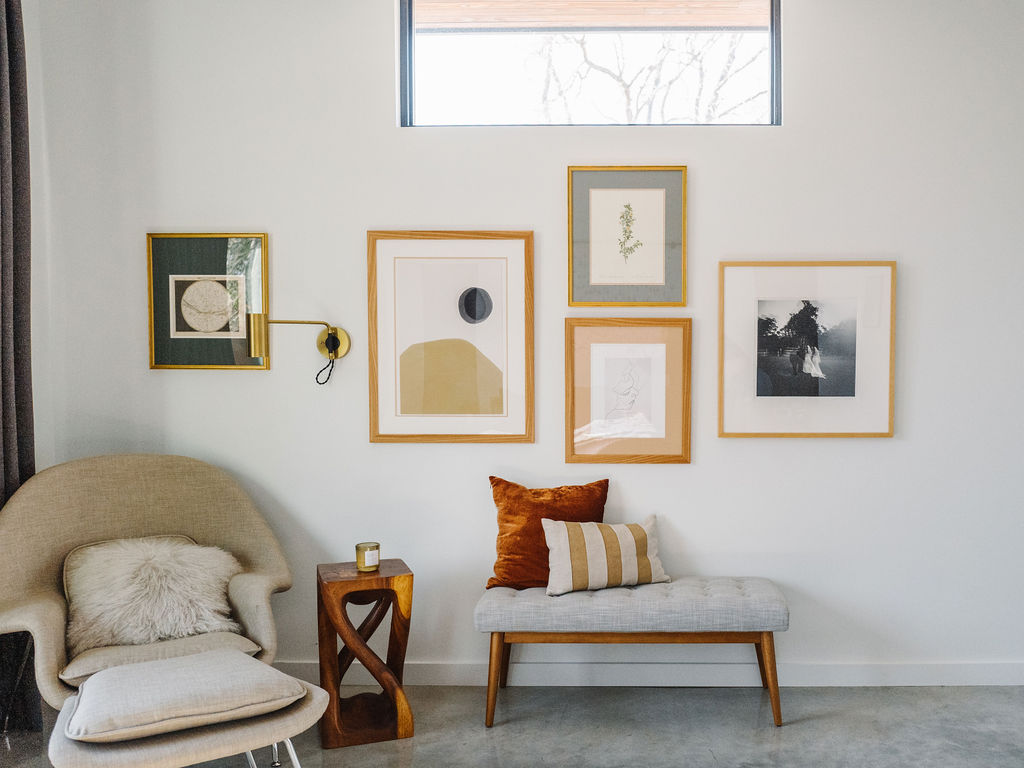 We first published our bedroom here over a year ago, knowing that it wasn't quite finished. Then we added a couple of things when we shot it here, but it still felt unfinished to me and not quite personal enough for a bedroom. I knew that wall needed some love and started imagining what it might look like to build out a gallery wall there. I began scouring vintage prints on Chairish and found the faces print on Tappan. I knew our wedding photo, shot by Lara Porzak, would be the anchor.
Once I had the art, Framed and Matted sent me mat and frame samples. This is really what sets them apart from everyone else. They have so many options! It's so easy these days to choose just black and white or all white or white with light wood, but these cool green tones and warm neutrals with a mix of frames and mat sizes is what truly makes this wall feel so special to me. I can now say with confidence that the room feels complete.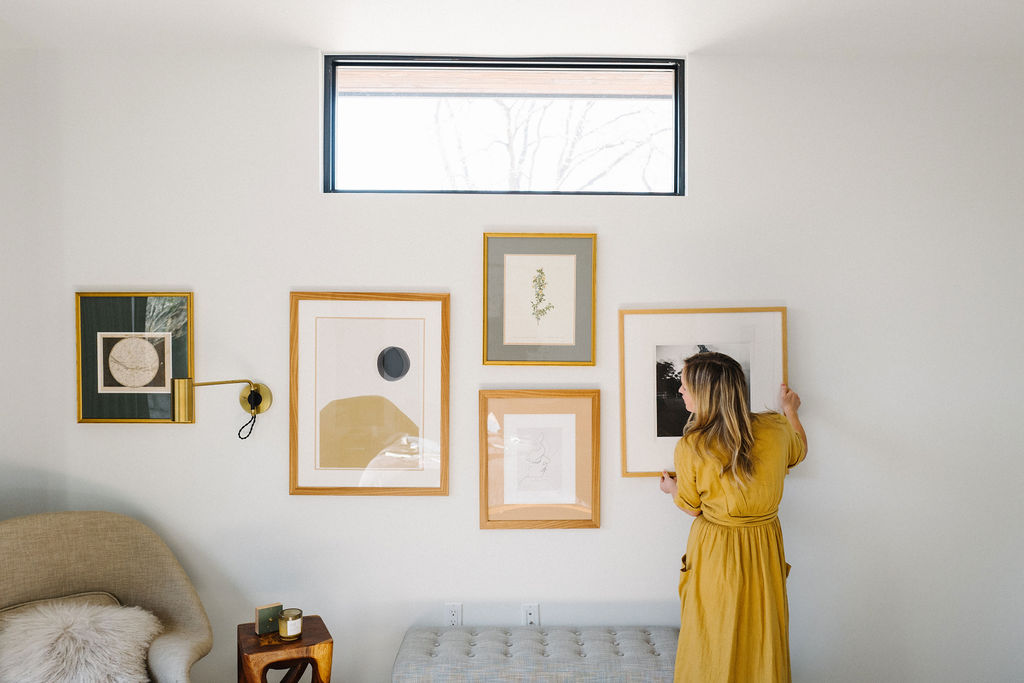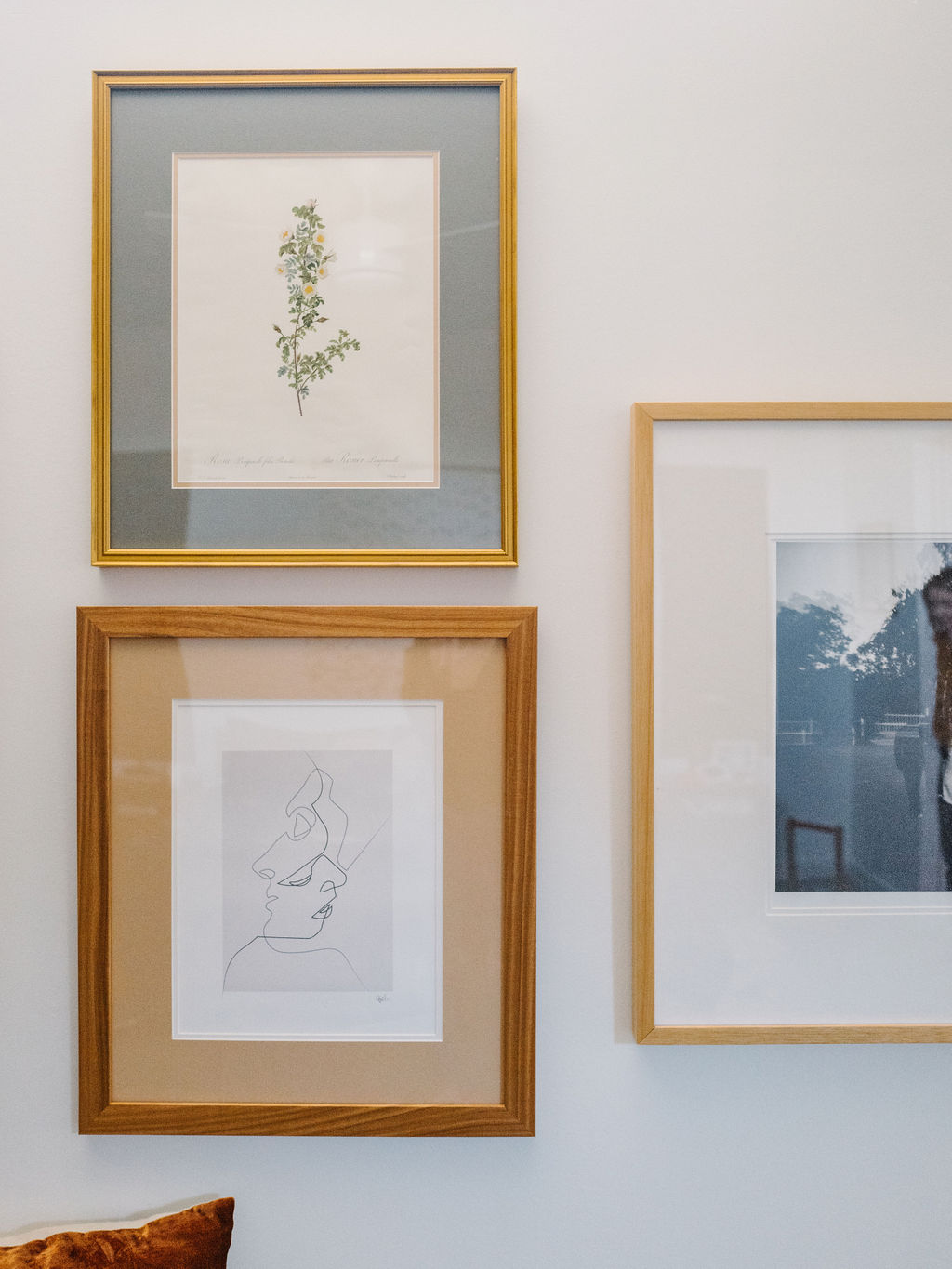 Photography by Katie Jameson