Master bedrooms are an interesting part of the house when it comes to design.  Of your whole house, they're the room that guests are least likely to see, which sometimes knocks it down on the priority list when it comes to design or "finishing the space".  On the contrary, though, it's also the space that feels the most intimate and offers up the chance to be a calming retreat from the rest of life-- from work, laundry, dinner, parenting and more.  Do you feel like your bedroom is complete? How would you describe it?  If it's not, how do you want it to feel? I always lean towards the calming / retreat / zen vibe with a bedroom. We continued our tour of the home of Margaret Williams of Edit Spaces (you can see her daughter's room here!) right into her bedroom to get the skinny on how she designed her space.  As you might expect, it was a perfect edit of a mid-century modern aesthetic pulled together with vintage and heirloom pieces that nearly all have stories, making the space feel uniquely like "them".  Keep reading for all of the details on this modern vintage master bedroom space and her tips for keeping your master closet pulled together, nearly all of the time...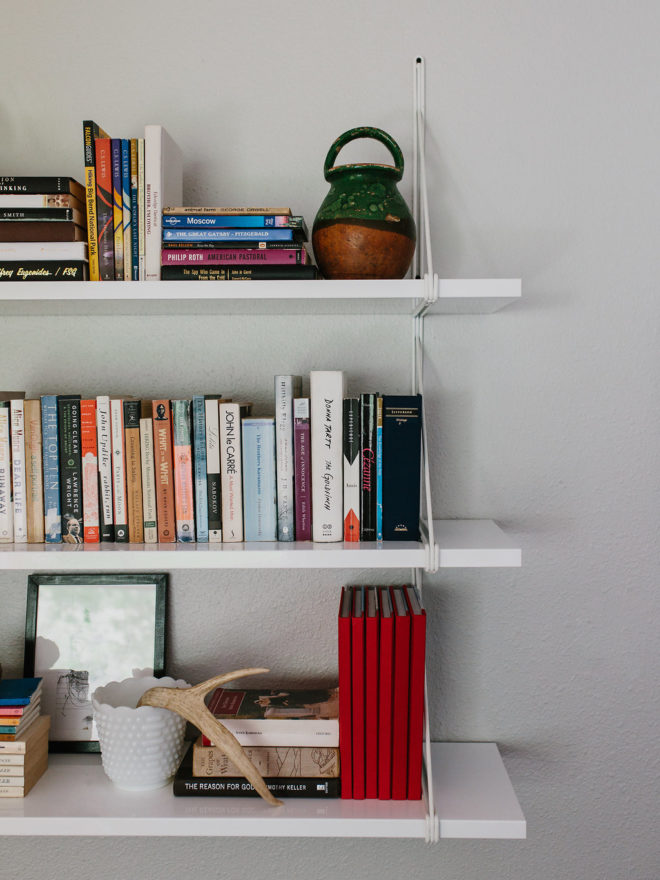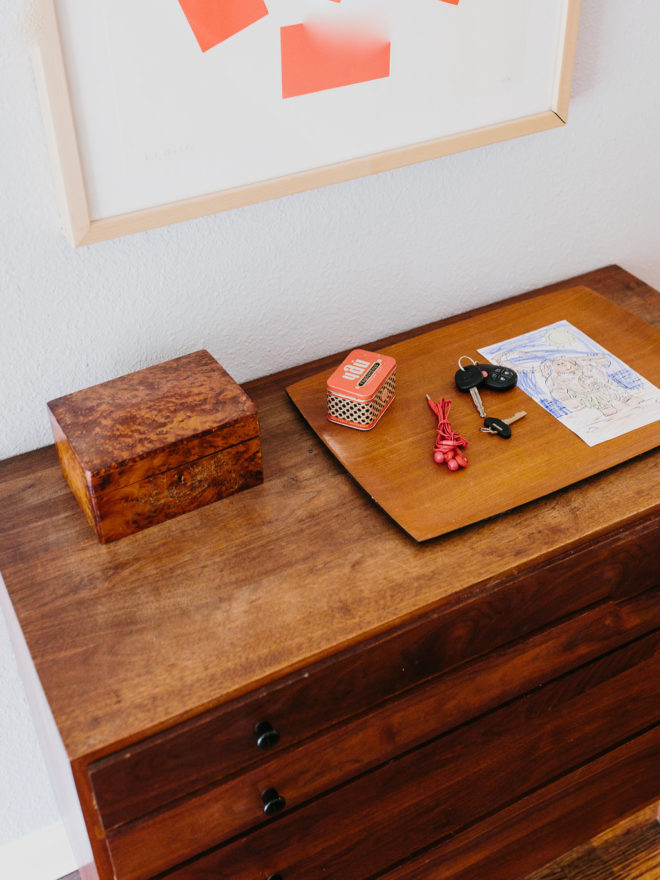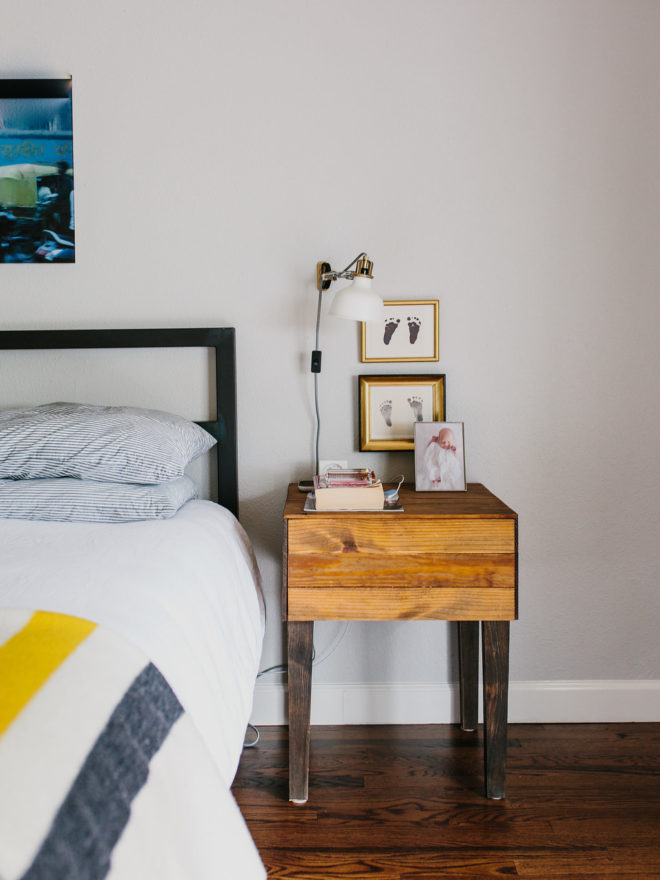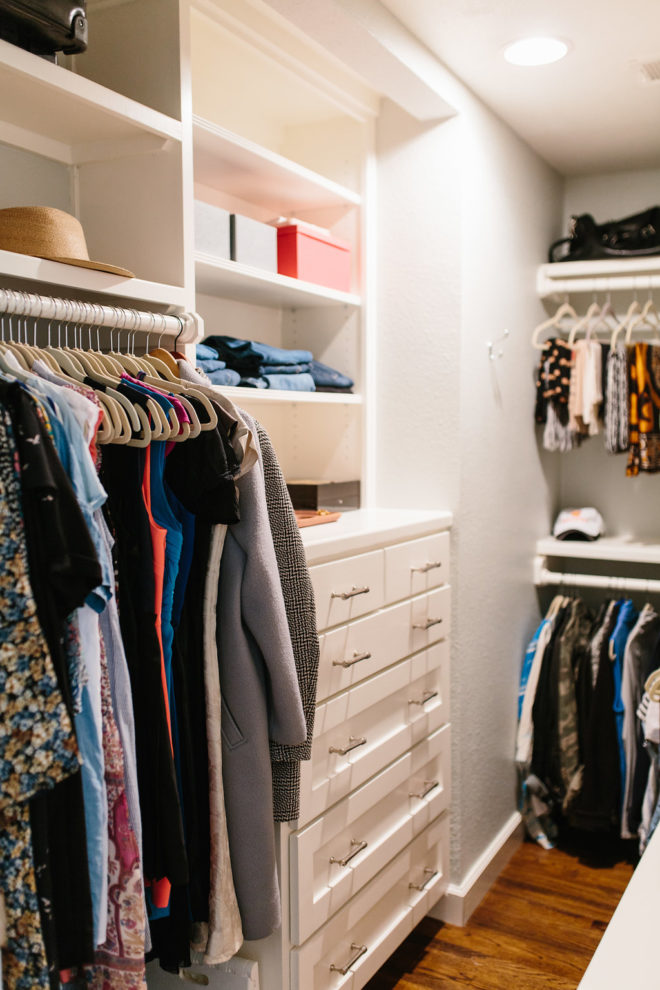 1. Most mornings are wild! Getting ready and out the door is tricky for everyone and inevitably closets are left messy when rushing out the door. Let yourself off the hook in the a.m. but always make a point to put everything back where it belongs after getting home from work or school. If all else fails make sure clothes and shoes are off the floor and back in their homes before bed.
2. Hang all clothes facing the same direction on matching hangers. I love slimline hangers since they help maximize space and nothing falls to the floor because of their velvety texture. I also love putting all empty hangers in one designated spot in my closet-weird but it works!
3. Hooks are your friend! I can't say this enough. Robes, day old pajamas, cocktail dresses headed for the dry cleaner...everything that is very tempting to drop on the ground or drape over furniture...perfect hook candidates.
4. Keep a small amount of jewelry out and visible but if at all possible the bulk of jewelry is best kept tucked away. I like to use acrylic dividers in my top drawers but if you don't have the drawer space matching dividers on a closet shelf work also. (These and this are great, too!)
5. Give all your clothes and shoes a once over at the beginning of every season. Inevitably you'll always find a few items destined for donation or in need of repair. This way you won't become overwhelmed by shoes that need new soles, clothes that no longer fit or sweaters that need to be dry cleaned.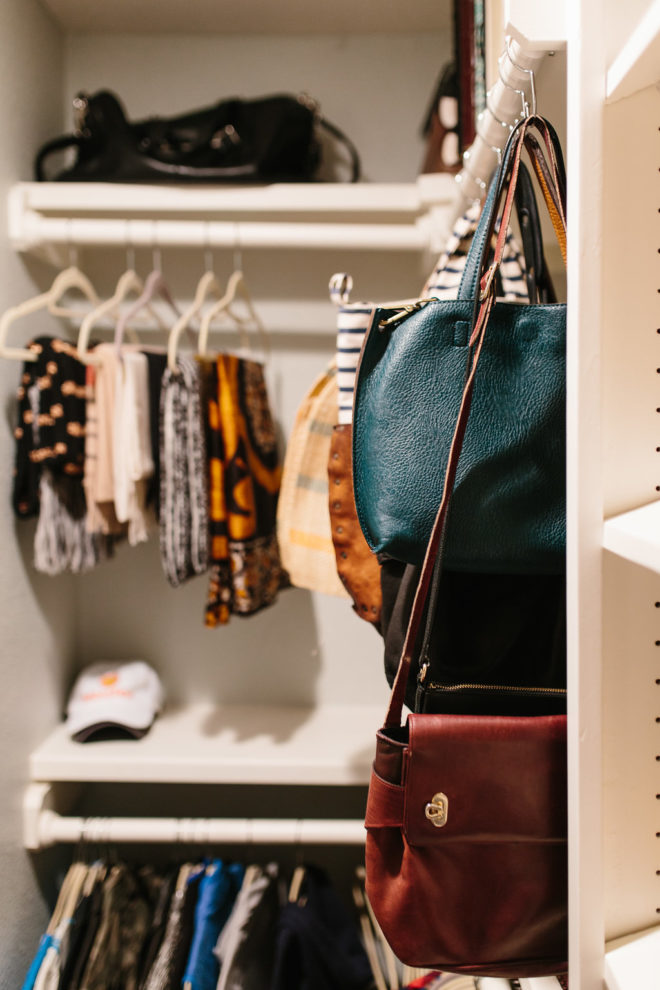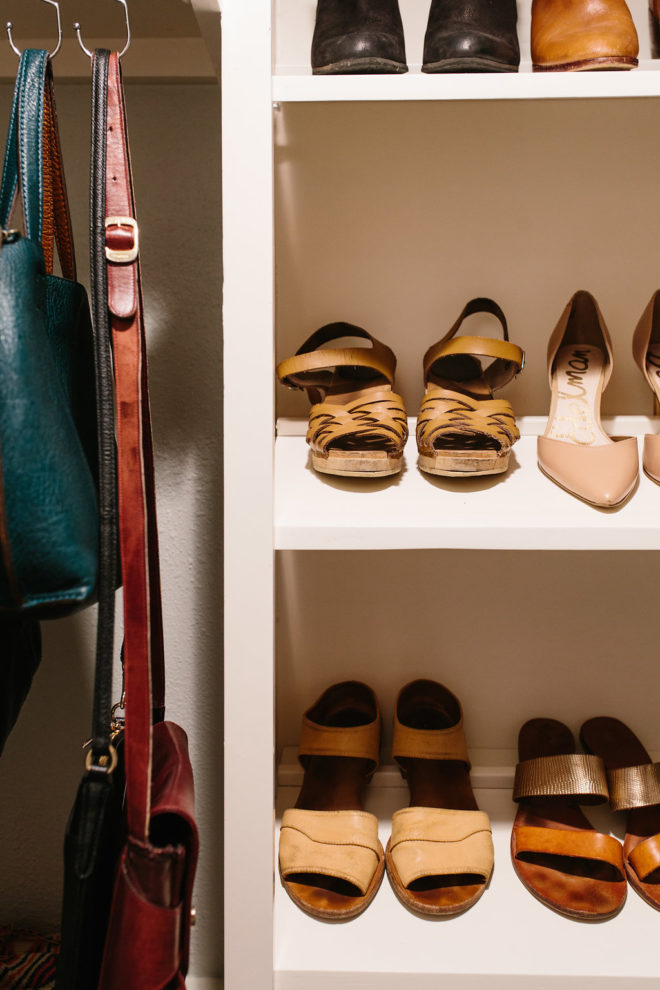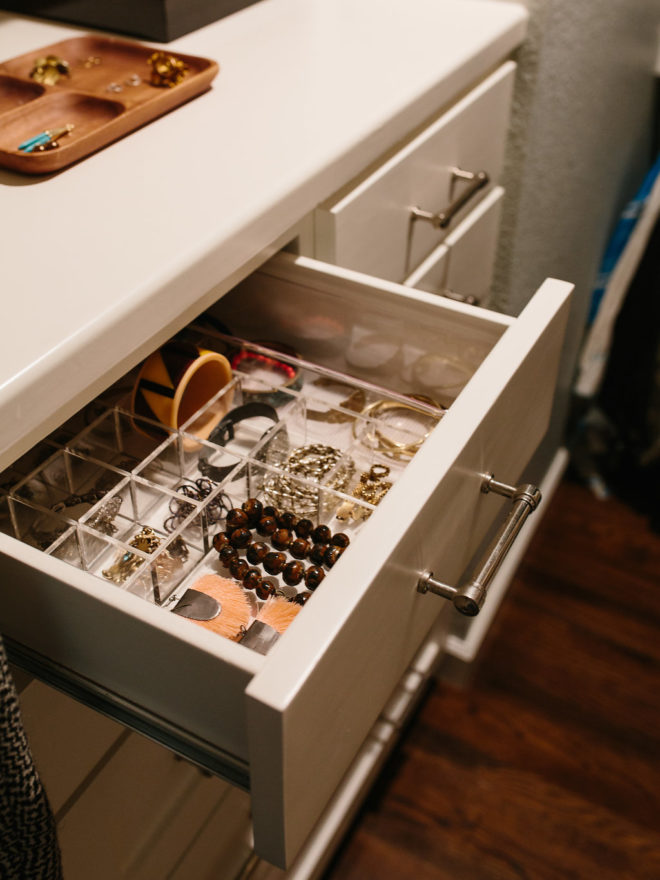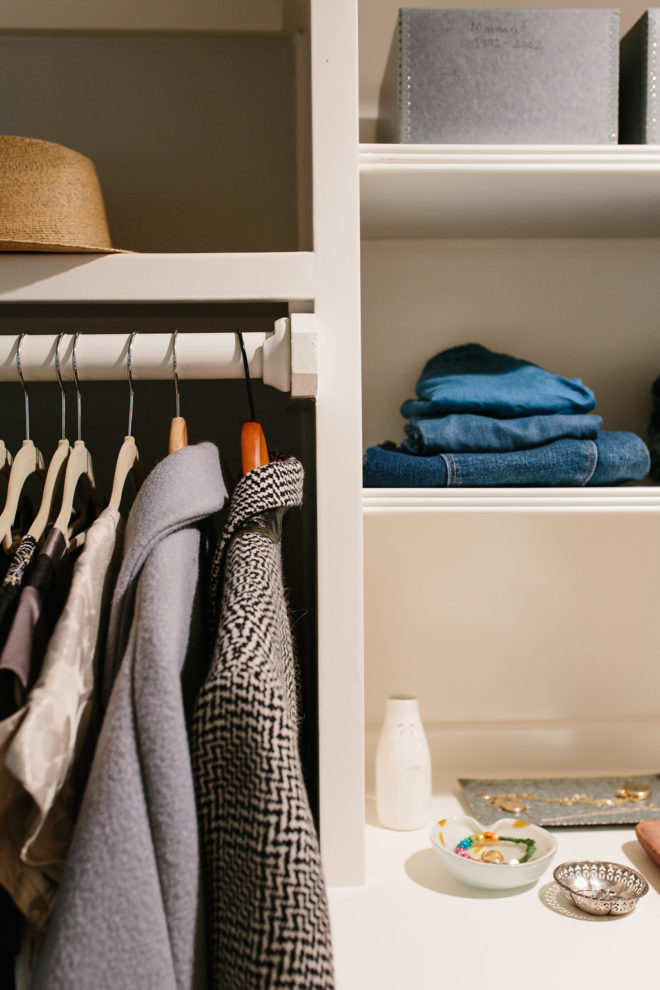 Photography by Katie Jameson
Sources:
Bed: Room and Board
Blanket: Pendleton
Nightstands: purchased and made through Etsy
Chests: found at White Trash Vintage in NYC
Rug: Mercury
Art above Chests: Valerie Arber
Sconces: IKEA
Art above bed: Photograph the couple took on a trip
See more homes we love here!