With the intent of creating unique accessories that use unexpected materials and champion handicrafts from a breadth of places and cultures, twin sisters Lizzie and Kathryn Fortunato created the accessories label, Lizzie Fortunato. In the 11 years since, they've amassed a cult following that includes prominent tastemakers and distinguished editors. Keep reading for the full interview and each of the sisters' daily uniform...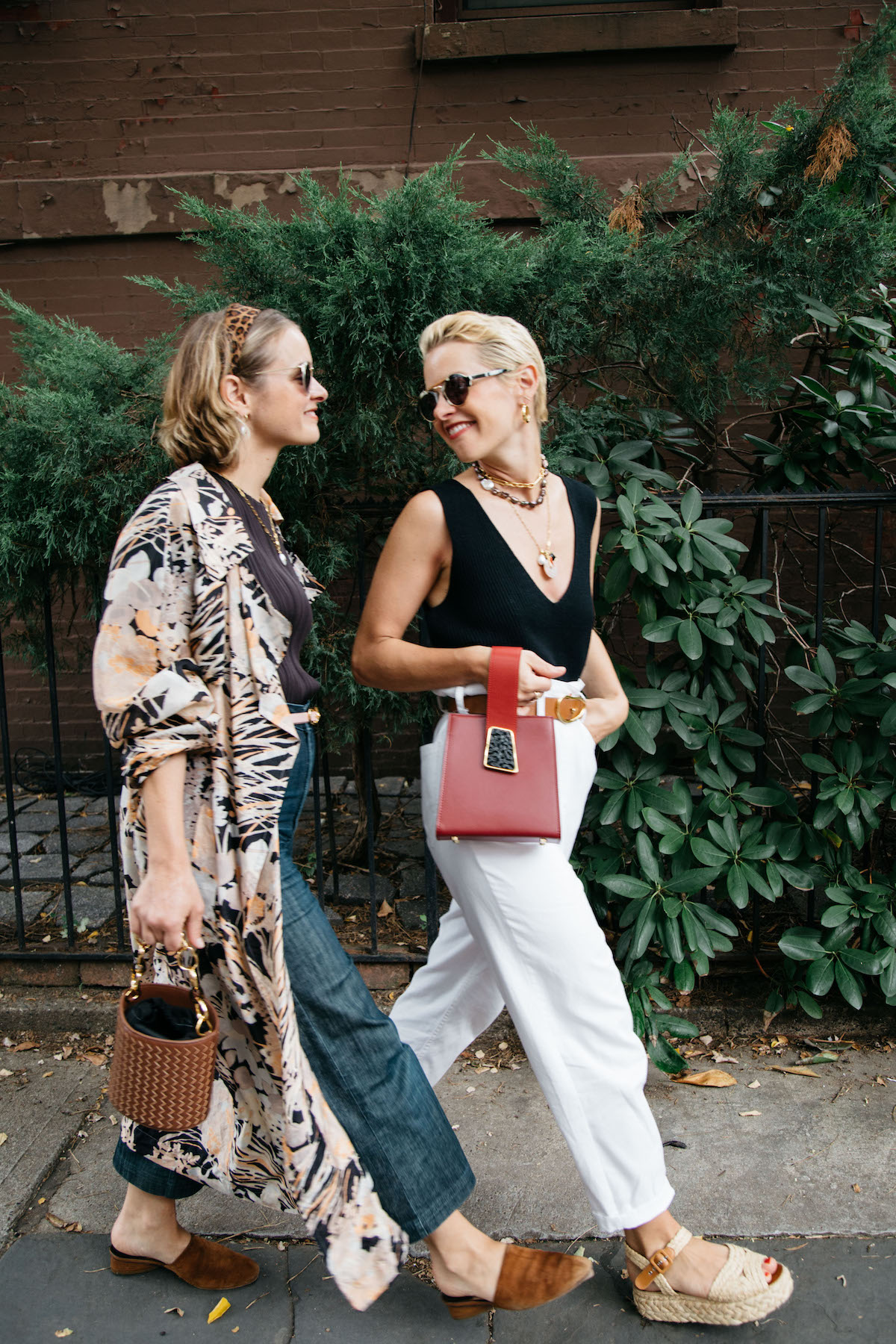 Instagram is good for a lot of things. For example, it's good at reminding people exactly where you vacationed this summer... or last (#tbt!). It's also good for normalizing things that may have once been deemed taboo. I would like to make the case, though, that in a world of mega fast growth companies and even faster fashion, the app is best at giving us the ability to connect with the small, reputable brands who are still doing something really interesting in the (fashion) world. For example, my serendipitous discovery of the the brand Lizzie Fortunato. These Pietra Earrings are begging to be worn with my Alexander Wang jeans I bought that time I was supposed to buy a dress for an event (oops) and this Venice Heart necklace is the everyday-where-with-anything necklace I didn't even know I needed. Are you as obsessed as I am? Don't even get me started on the headbands. Keep reading for our full interview with the sister duo and some seriously sage style advice...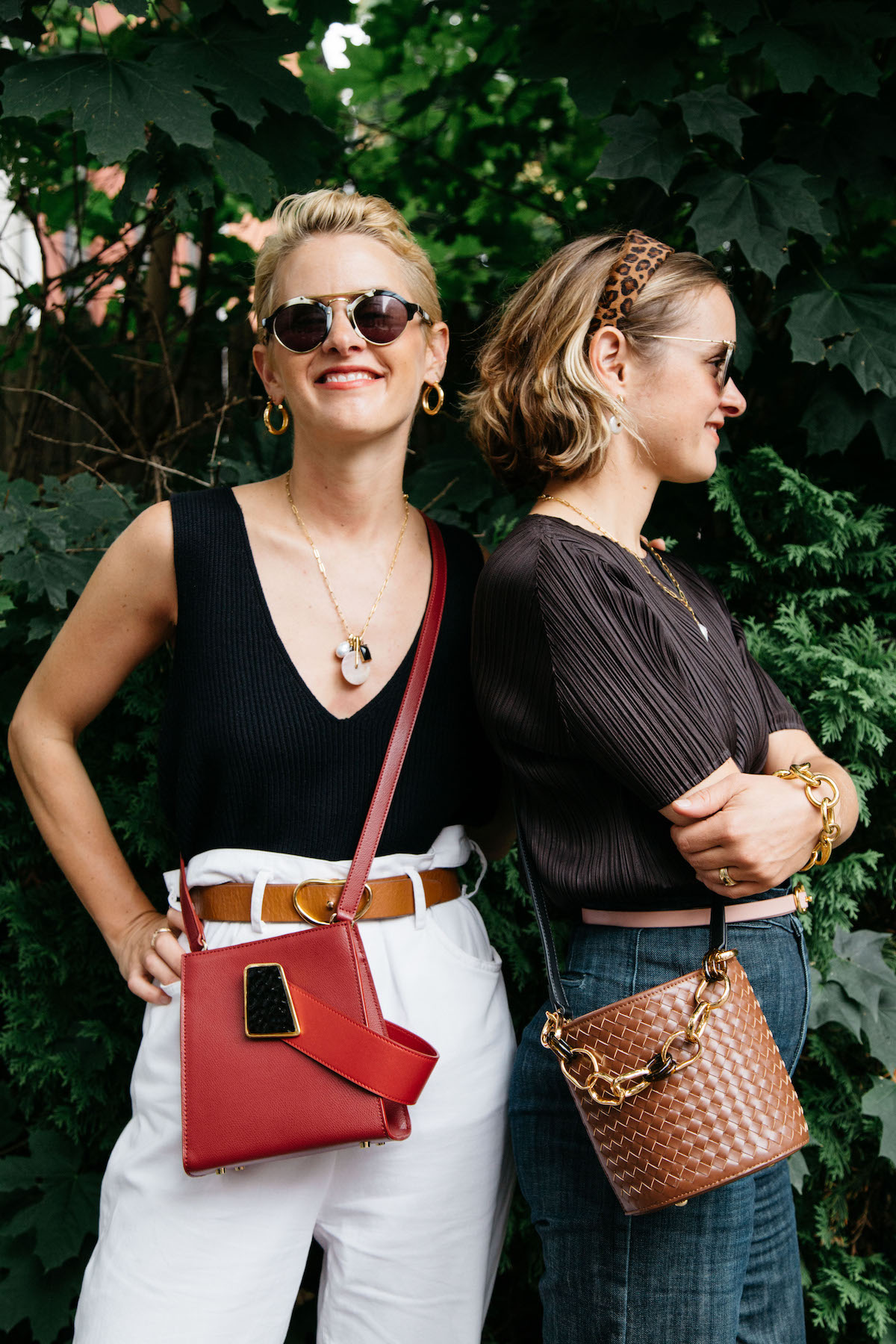 Tell us about yourself! What's your name, where do you live, who do you live with, what do you do?
Lizzie: Lizzie Fortunato; I live in Clinton Hill, Brooklyn with my husband Peter and am the co-founder of my namesake accessories line (Lizzie Fortunato), which I started 11 years ago with my twin sister Kathryn.
Kathryn: Kathryn Fortunato, I live in Brooklyn, NY and work in Soho, NYC. I am a co-founder and the Director of Sales & Operations at Lizzie Fortunato.
What does a typical day look like for you?
L: As a small business owner, every day is varied and hectic and different however I usually get up around 7:00. If I don't have morning breakfast meetings or obligations in the office, I'll try to hightail it to a pilates or yoga class in Manhattan and shower and change there before heading into work. Once in the studio I'm constantly bouncing between my desk where I'm working on specs, design and development and the rest of the office; I check in frequently with the production team and make sure there are no hiccups with sourcing materials or getting pieces made and I also work with closely with our digital brand manager on instagram, collabs, and social so I'll touch base with her throughout the day too. I'm out of the office often too; meeting with other designers, editors or friends in the industry and also visiting with suppliers and vendors in New York City's diamond district. I'll head up there to pick out beads and stones or to talk to a metalsmith about new designs, so in general it's a lot of running around! On evenings when I don't have obligations I usually work till 7 or 7:30, then I take the subway home to Clinton Hill where I'll make dinner with Peter and if I'm not falling asleep try and read or watch TV (right now it's Big Little Lies Season 2 & Killing Eve).
K: 7:15 alarm and pretty quick turnaround at home, I am good at dressing quickly (I like to think about my outfit the night before) and love to be in the office with a coffee combing through emails before the day gets too hectic. My days are a mixed bag of internal meetings (around our line's production, wholesale strategy, direct e-commerce business, upcoming look book shoots – we think about it all!) and running around NYC – where we still do over 75% of our line's production.
(woven bag, Lizzie Fortunato)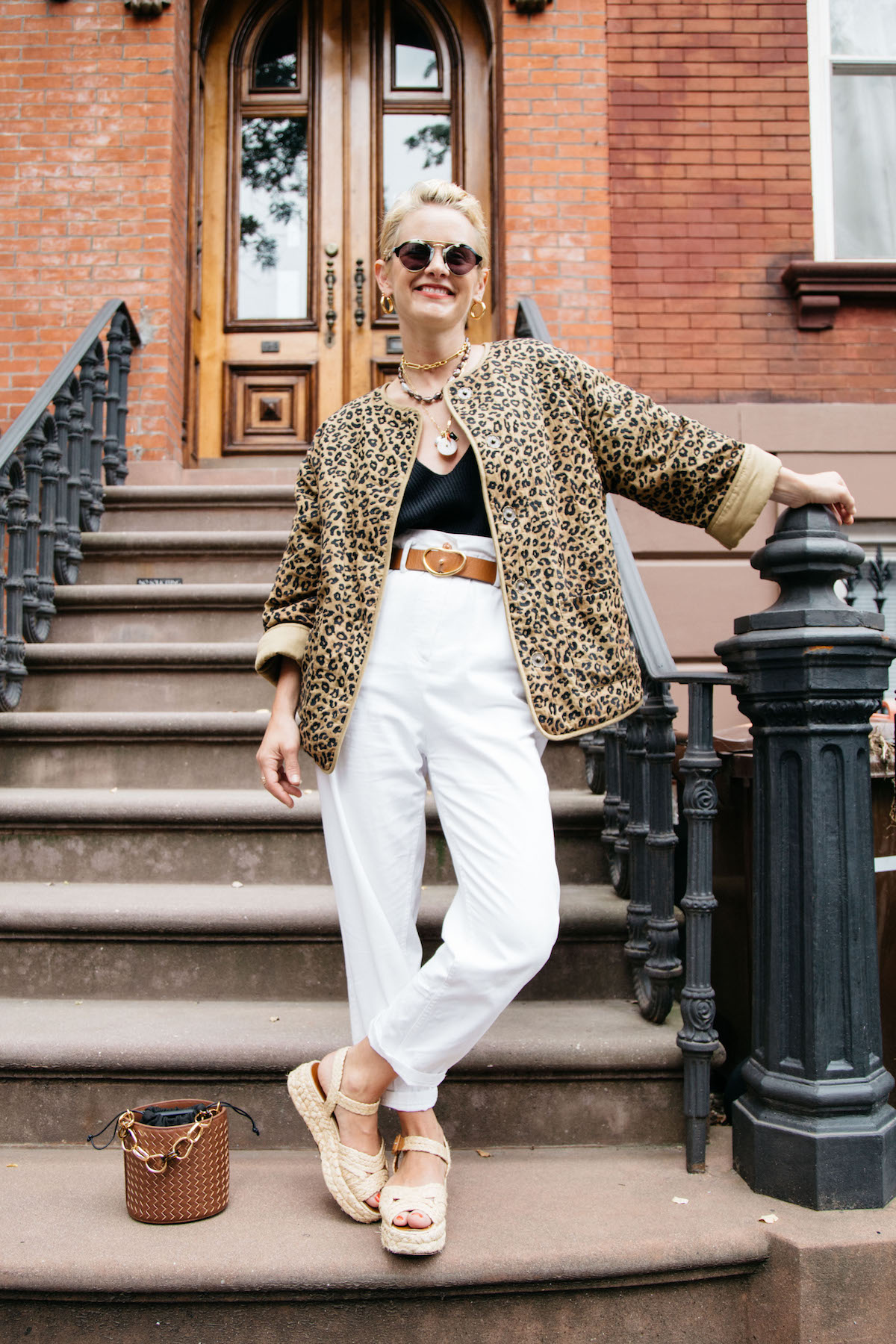 Tell us about your daily uniform:
L: Most often it's high waisted denim or white jeans with Tretorn sneakers or sandals and a solid color top. I wear a lot of white button downs, black tanks and striped Ts and accent these basics with accessories (layered necklaces are a go to for me!) and a blazer or jacket. And if I'm craving something not so basic then I just love a leopard print!
K: I am petite so I love a high-waisted tailored pant cinched with a Lizzie Fortunato belt (I live in our belts, I keep 3-4 at home on rotation). I wear a lot of solids because I dress up my look with statement necklaces or earrings but if I am going to wear a print then I choose a robe or trench style from Dries van Noten.
Never say never. But I don't do a lot of athleisure. And I don't wear jeans to the theatre.
Have you always had a very strong personal style point of view? How has your style evolved over the years?
L: Completely yes. I remember spending a lot of time getting dressed for school even as an elementary school student. And I've also always been passionate about clothes. I had a pair of yellow jeans when I was about 10 that I was in love with... I think I probably wore them a few times a week; I would pair them with a white poets blouse and I thought I looked amazing! In high school, I made a lot of my clothes and in college, when I started making jewelry more seriously, I was always accenting my outfit with something I'd created. I think my style has perhaps gotten simpler over the years because I'm so busy running a business and bouncing all around the city. I'm not a huge shopper, but I'm really into investing in wonderful basics (the perfect pair of jeans, fabulous black boots, a white Row boyfriend blazer that I always come back to) that I can then differentiate with my accessories. I'm all about sophisticated, simple pieces that I'll own for a very long time and really good jewelry to compliment those pieces!
K: Well unlike Lizzie I started my career on Wall Street. Lizzie used to joke that I did not know how to get dressed (even for a fun dinner) without wearing a blazer – so needless to say I still have a lot of blazers in my wardrobe, but cool ones! I think I've always erred towards a clean, classic and "neat" aesthetic, maybe as a result of my early days in a super corporate environment. Since becoming a creative entrepreneur I think my style has become a bit edgier and since becoming a mid-30-something (from a mid-20-something), my style has become more sophisticated and mature (less skin is cooler!).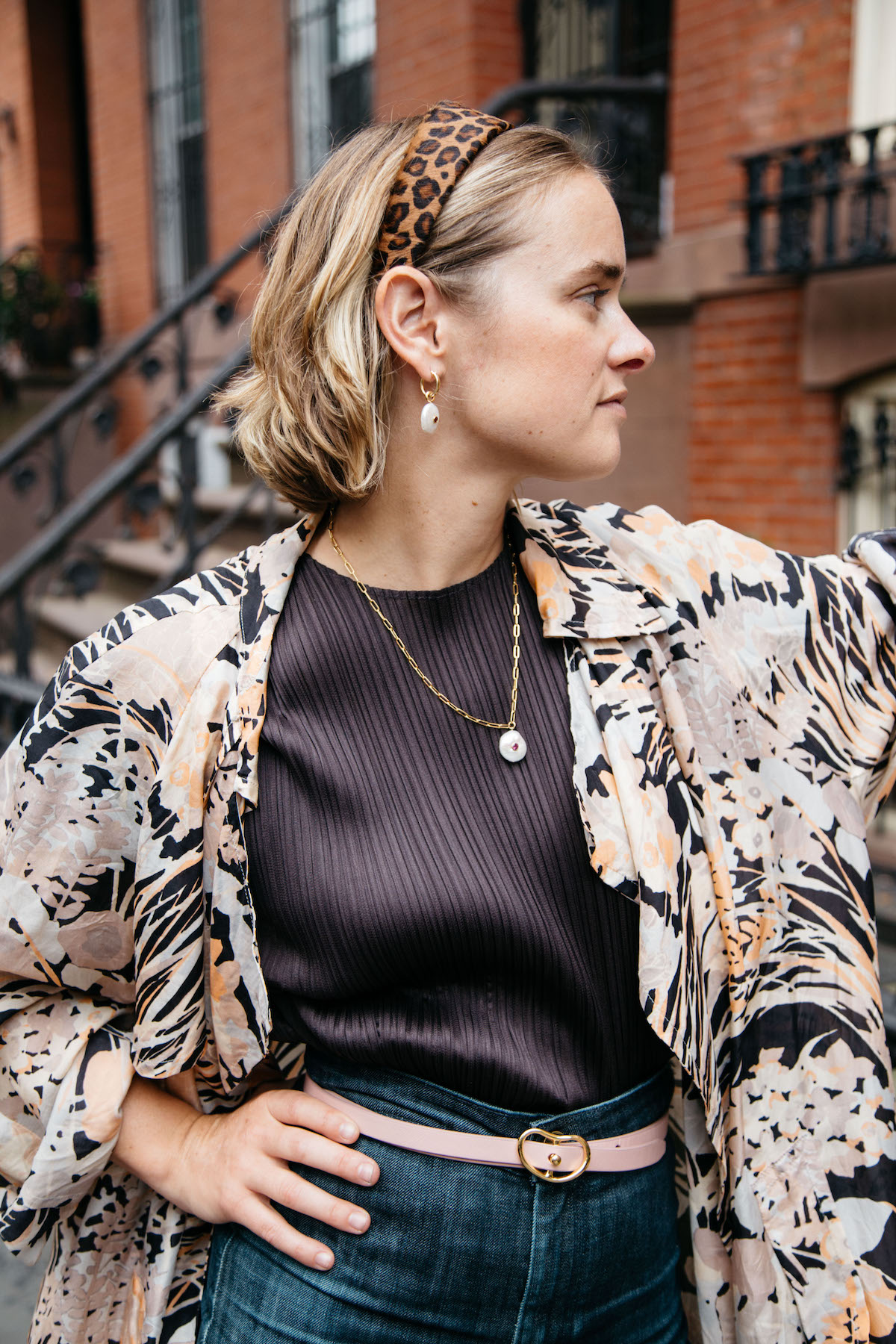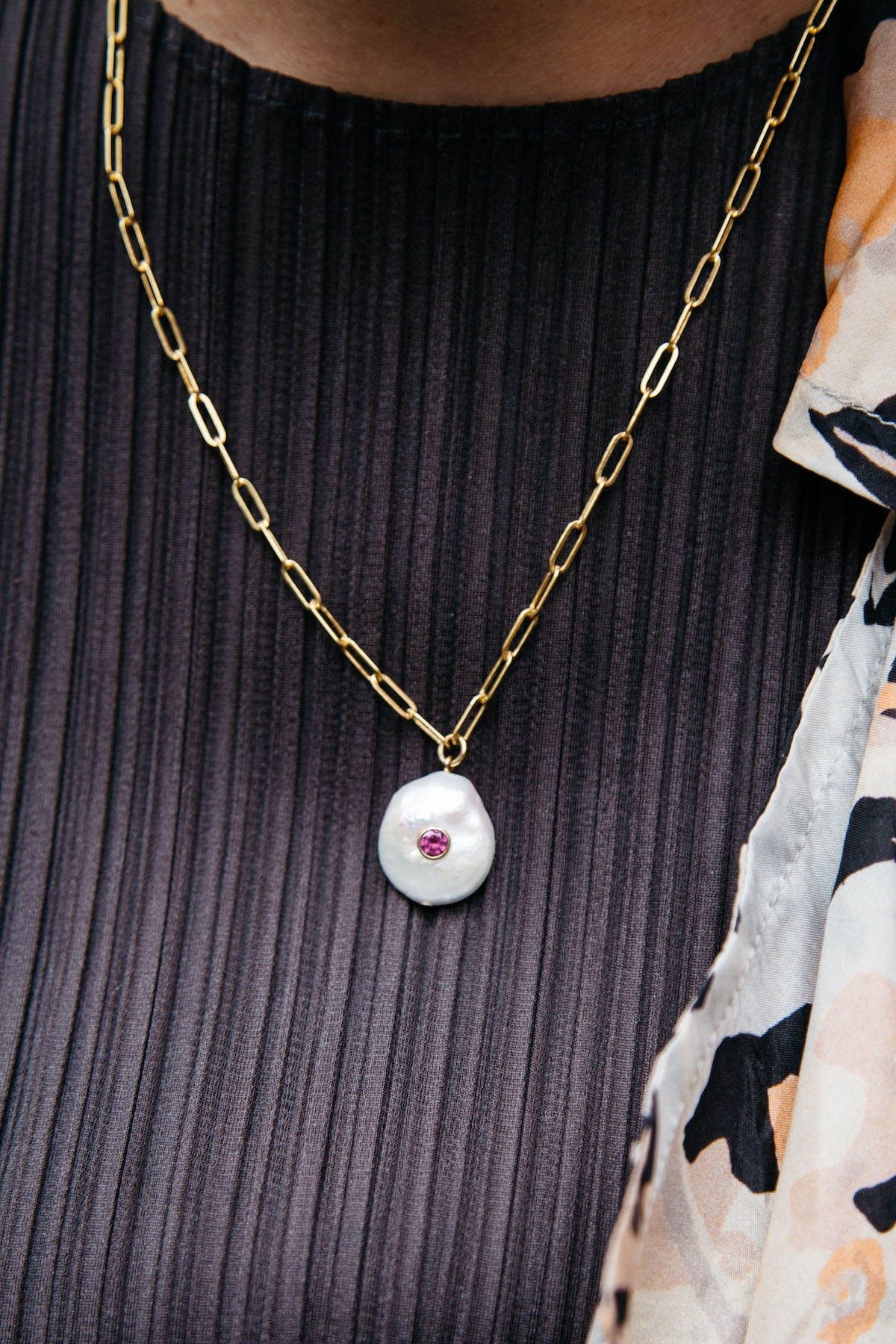 What's the one thing you own in multiple color ways?
L: Hmmm … Nothing! I am really not a huge shopper and am into buying better and fewer. Actually,  I own a handful of striped shirts. You'll see me in a striped T (most recently, from Kule) and jeans a few times a week.
K: Lizzie Fortunato Georgia Belts
What's one thing we will never find you wearing?
L: Never say never. But I don't do a lot of athleisure. And I don't wear jeans to the theatre.
K: Stretch pants except to a workout class.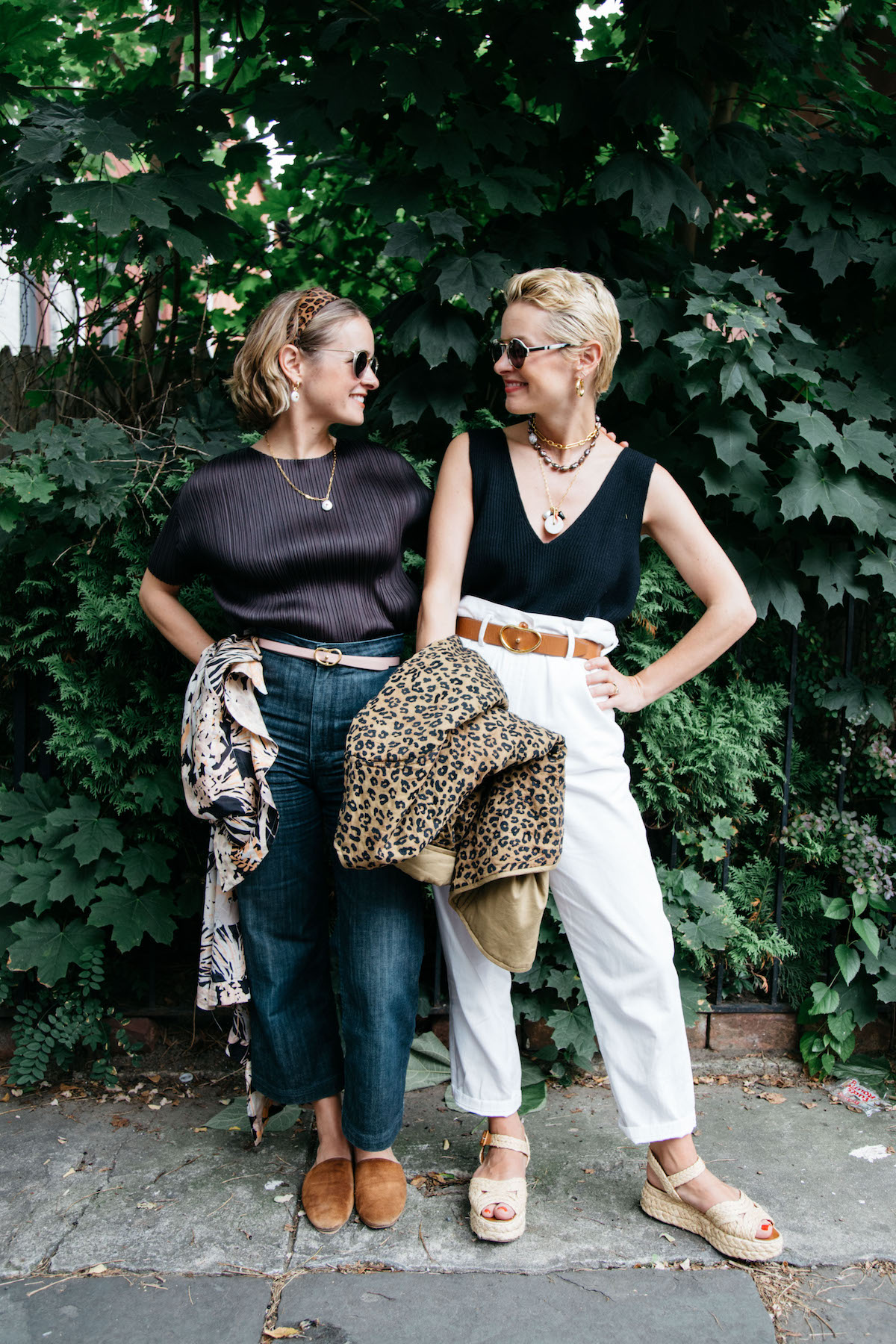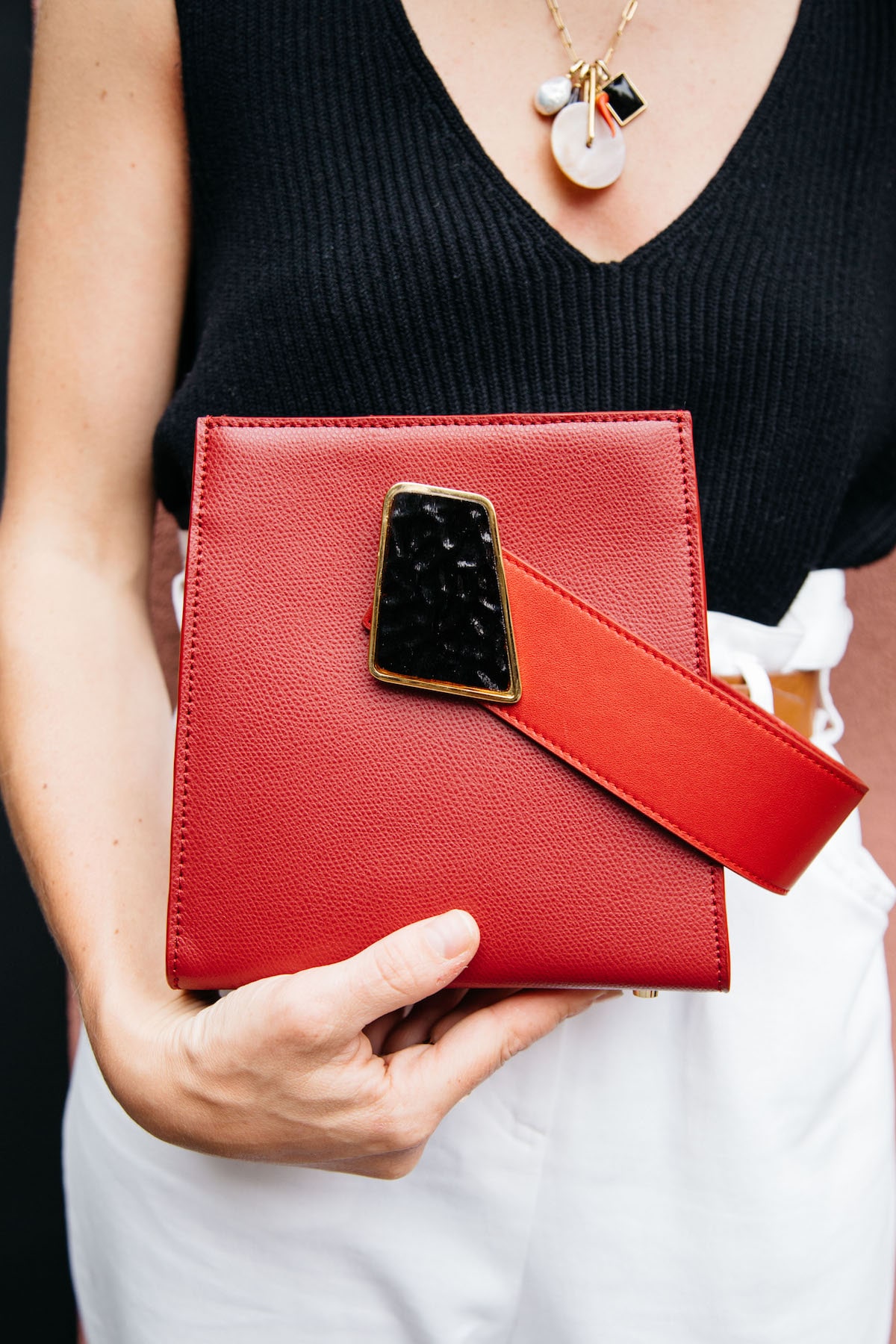 Favorite place to shop in New York?
L: John Derian, Primary Essentials and DeVera for homewares and inspiration. Rachel Comey on Crosby for great clothes I'll wear on repeat. Bergdorf Goodman for Dries Van Noten (my favorite). And Illesteva for glasses frames.
K: We just moved the Lizzie Fortunato Studio (open to shop by appointment!) to a magical little strip of south Soho where there is still a lot of really great retail (that has not been completely edged out by the mass market stores). I love the Apiece Apart store on Broome Street and Clic Gallery right next door. Around the block is the NYC-outpost of the amazing home store Primary Essentials (they're original location is in Brooklyn) as well as a few other favorites: Kirna Zabete for high fashion, Oroboro for cool clothing finds and Warm boutique for surf-inspired "cool" attire. All of these are truly in a 5 block radius!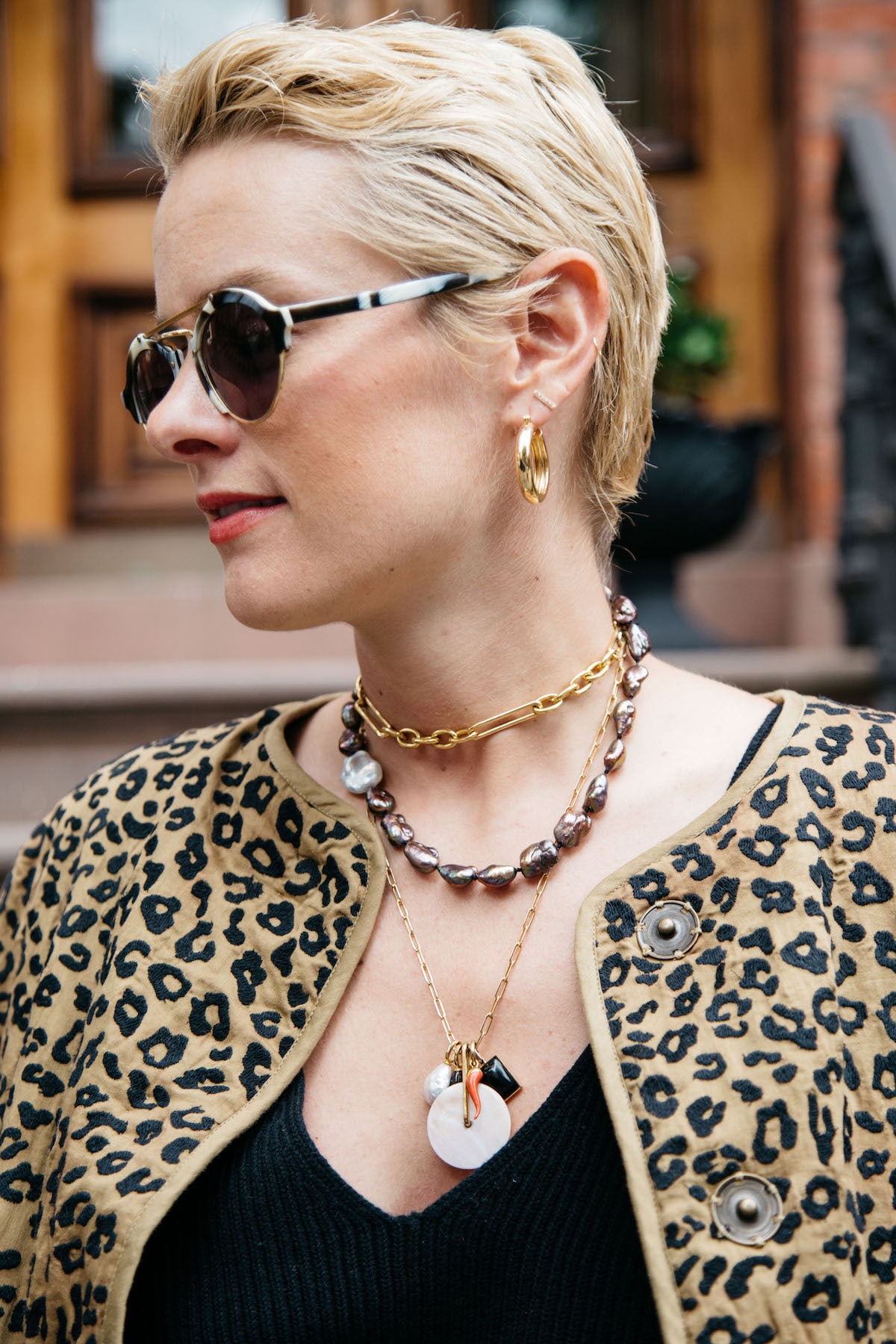 Best style advice you could give to someone who is struggling with their personal style?
L: Buy less and buy better. A well-made, nicely tailored piece in quality fabric can make you feel like a million bucks.
K: Dress for your body! Well made clothes can be flattering on any body type and it's a matter of figuring out what works for you. And invest slowly but surely in classic and well-made pieces; the cost of fast fashion on the environment and the people making it is really bad and not worth the 1 month you might enjoy the piece.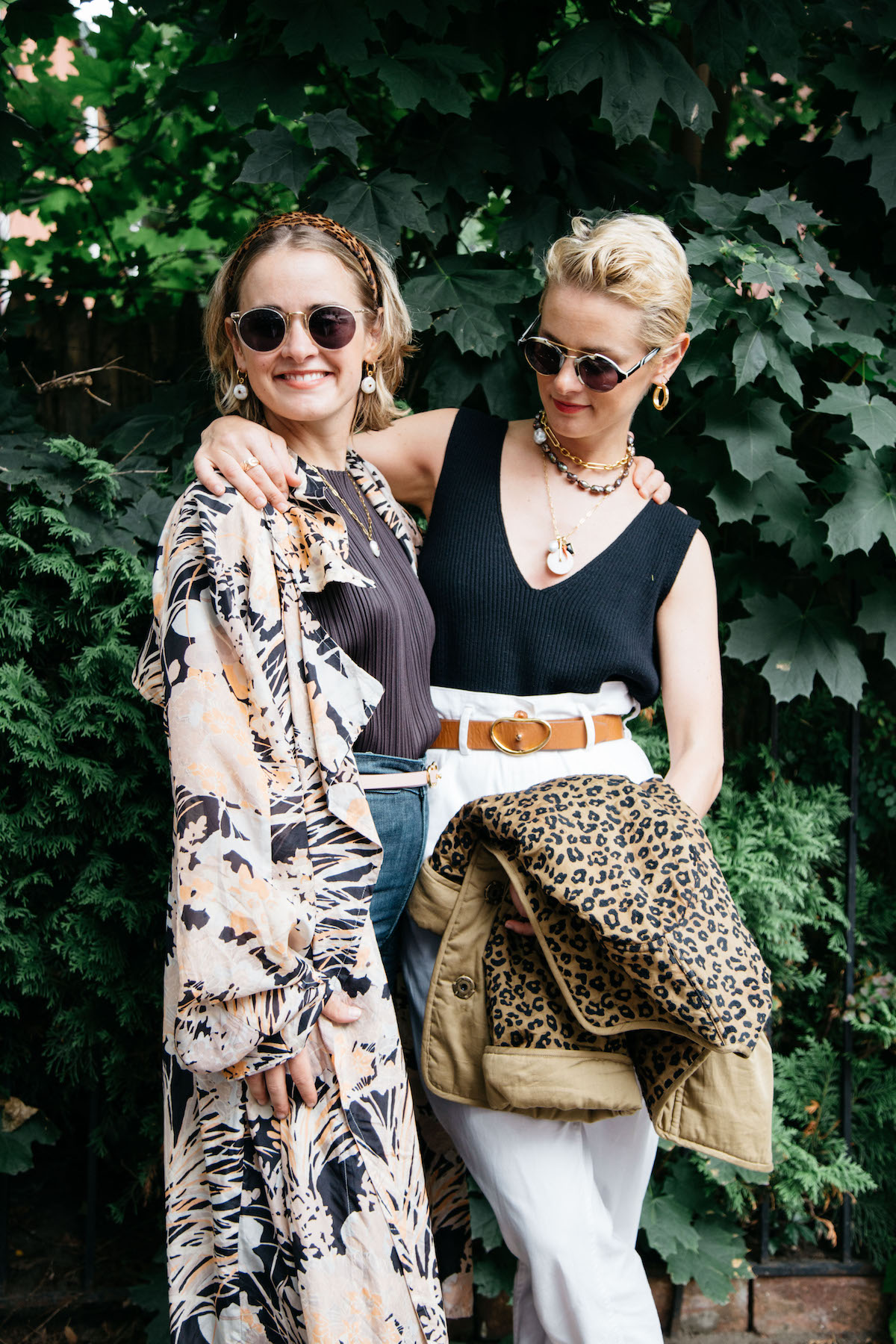 Enjoy this post? Be sure to check out all of our My Daily Uniform features!