Some decisions in life are easy.  Like having coffee in the morning or whether you'd like to have dessert after dinner (always a yes.)  The same is true for when your super talented music supervisor friend, Matt Mugford, emails and asks if you'd like to do a post on one of his super talented musician friends, Matthew Logan Vasquez.  You always say yes.  Which is exactly what happened and how we found ourselves driving through the hill country of Dripping Springs, passing decades-old barbecue joints and century-old live oak trees to meet up with the vocalist and guitar player behind the indie rock band, Delta Spirit.  What I thought would be a day of listening to and chatting about his new solo music ended up being that and so much more-- a beautiful conversation about choosing happiness and the lifestyle you desire over the success you had already achieved.
Even if you don't think you're familiar with Delta Spirit, you've probably already heard them somewhere in your journey.  They've played on Conan, Carson Daly, and Letterman and have had songs featured on shows like Friday Night Lights, Grey's Anatomy, and The Walking Dead.  They've played some of the biggest music festivals and most notorious venues.  When asked when he knew they had achieved success as a band, Vasquez recalls, "Selling out the El Rey [in Los Angeles] back in 2009.  That was the moment for me.  In this business there are plenty of glass ceilings. Breaking through that one was the toughest. " Nearly 6 years of playing later and just about set to record another DS album, Vasquez took an unexpected turn and decided it might be the right time to try something new, solo.  In 2015, he and his wife, Marthe, moved from Brooklyn to Austin, had their first child, Thor, and he released his first solo debut, The Austin EP.   "Now I define success in terms of longevity," says Vasquez, "How long can I make music that means something to people? I guess I'll find out, but hopefully not for some time."
When we were sitting with Vasquez, it was so clear that his new growing family-- his wife and son-- were definitely a big factor in his new career trajectory, too.  Personal contentment and happiness mixed with a passionate desire to make good and meaningful music.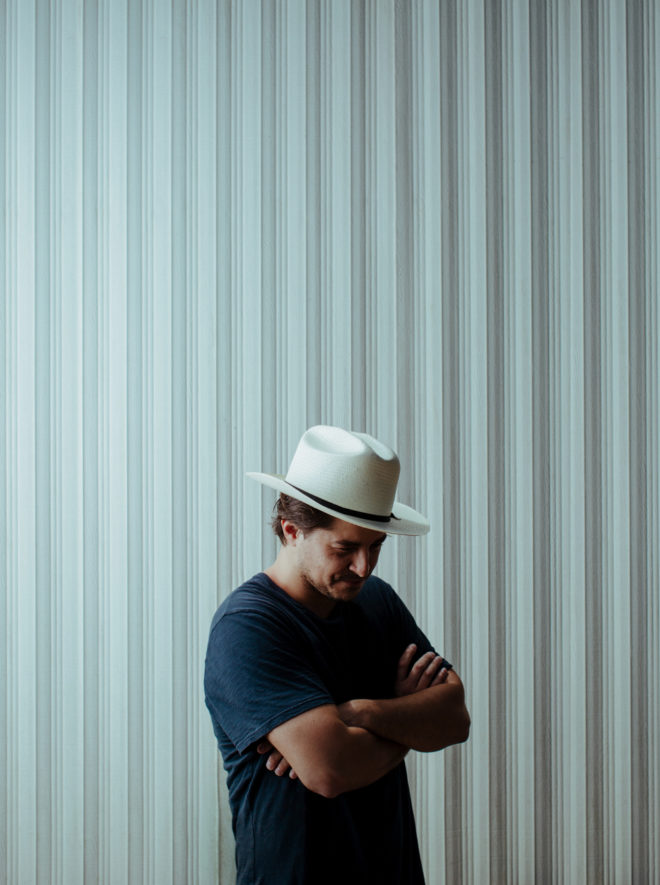 His new solo music is totally captivating in a really raw and authentic way that feels  like storytelling around a campfire set to music both current and moody.  What I found the most captivating, though, was how he chose to forgo recording another Delta Spirit album which would have been an inevitable hit and sold out shows across the country for doing something smaller, more meaningful, and that would ultimately produce more joy.  To strip down the music machine and all of their hands in the pie for more ownership and inventiveness.  When you walk through the wood-paneled, one bedroom house turned studio out in the Austin countryside, you find yourself carefully navigating guitar after guitar after pedal after drum kit-- all of which Vasquez plays himself while recording.  "When we would record a Delta Spirit album, there was so much songwriting and work that went into the album before the recording ever began and everyone had to be on board with what we were doing," Vasquez recounted.  His solo music experiments more with different sounds and he regularly plays alongside different musicians and is able to follow new inclinations more freely.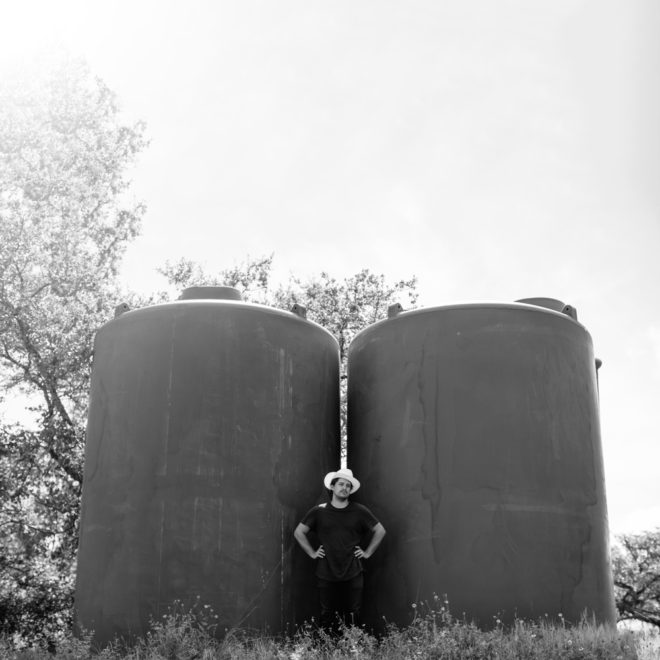 You can purchase the full LP and EP here.  Of course it wouldn't be a What To Listen To Now post without one of Matt's playlists, naturally featuring MLV alongside other great artists that you're sure to love:
Photography by Aaron Pinkston
Learn more about Matthew Logan Vasquez and his music here.