03/21/2019
A couple of you have pointed out that while we did share our Full House Reveal, we haven't shared the laundry room and you're right! The truth is that a. I didn't know you would be interested (!!!) and b. it was just the last thing on my radar after building for so long and then going room by room and designing each of them. That said, I'm fully inspired right now to get it done and came across so many a great laundry room renovation while researching and figured that warranted a post! I feel like your house isn't truly clean until your laundry room is in order and all of these bright and airy spaces make getting that job done much more enjoyable. One other thing to consider, is that laundry rooms are usually small compared to other rooms in a home, so it's a more manageable size project if you're thinking about tackling the space yourself. (If you do, you have to be sure to share it with us!)
(If you're into this sort of thing, check out 7 Dreamy Kitchen Before and Afters and 7 Dreamy Bathroom Before and Afters!)
Before: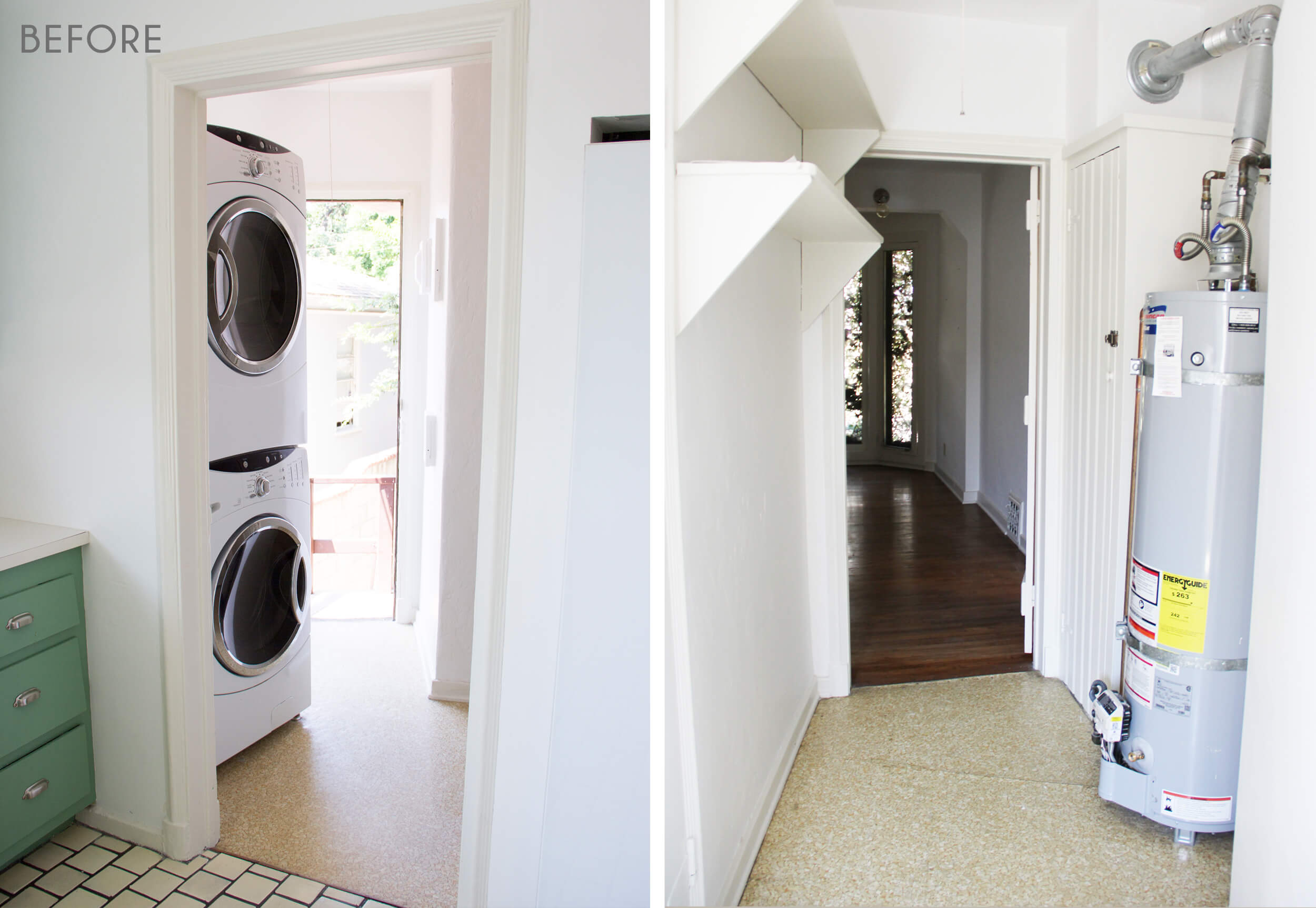 After: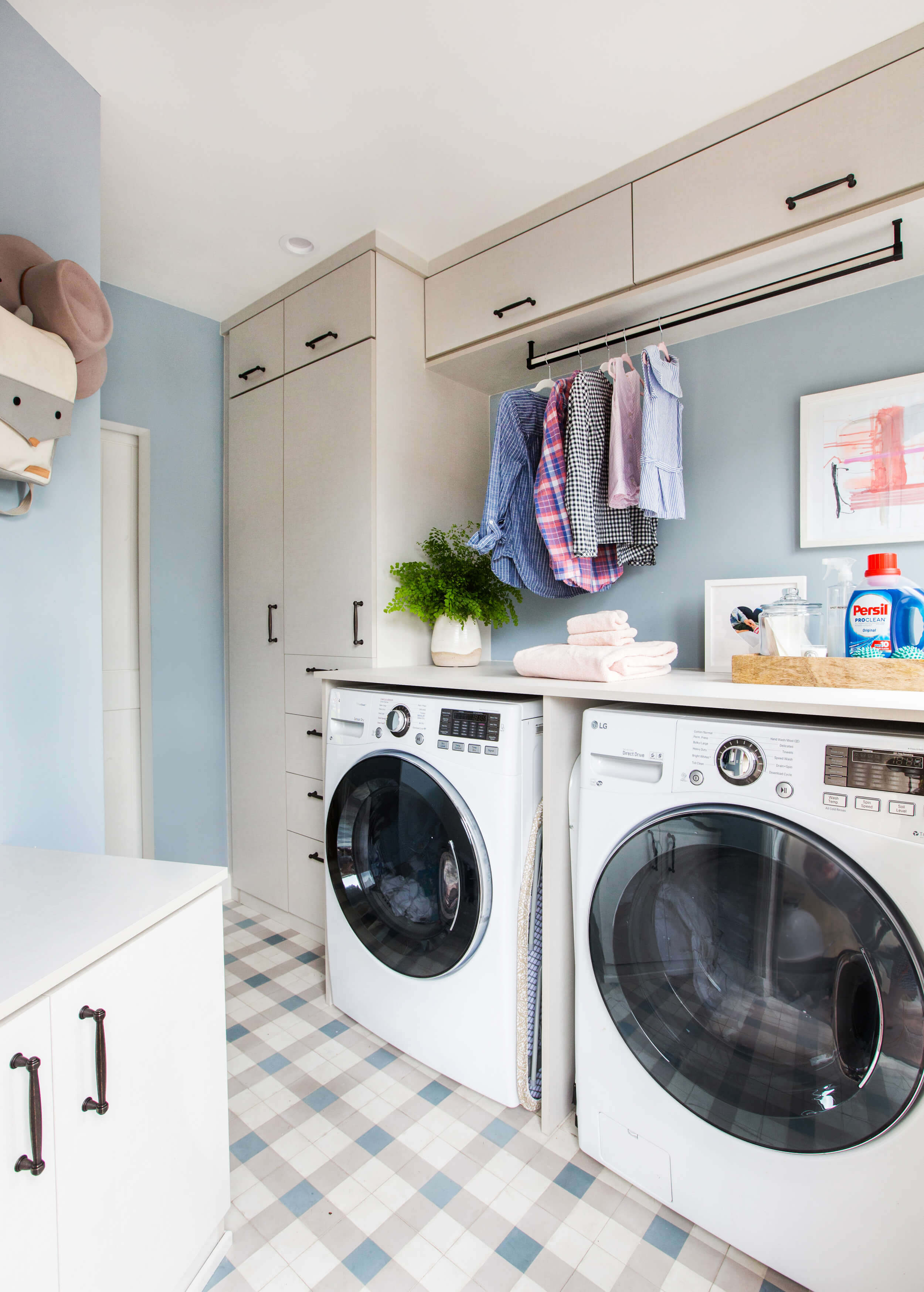 I love how soothing the wall color is in this laundry room renovation. I feel like that's a blue you don't see very often but it totally works with that tile and the style of the other details in the room.
(via Emily Henderson)
Before:
After:
I love how simple and approachable this update it is, yet it still packs a huge punch as far as results! The wall shelves and plants make this space!
(via Livvyland)
Before:
After:
I am mostly just having cabinet space envy in this laundry renovation reveal– OMG! The things I would store here! But seriously, the light and airy space combined with those butcher block countertops are everything.
(via Studio McGee)
Before:
After:
I love the navy cabinet and all of the earthy accessories to warm up a space that is typically so industrial.
(via Design Sponge)
Before:
After:
The plants plus the brass details make this laundry room so fresh and modern!
(via A Beautiful Mess)
Before:
After:
COLOR! If you're planning a laundry room renovation and have always wanted to experiment with bold color, this feels like the perfect space to do it in!
(via Katrina Porter Designs)
Before:
After:
I loved the way they opened up this laundry room and also the way they took the cabinets all the way to the ceiling and made the most of the space.
(via Chris Loves Julia)
For more before and afters, see here!