A couple of months ago I picked up a handful of small herb plants for the backyard. Little did I know how useful they would prove to be! As they continue to grow and produce, I was reminded of this post from Lauren Daniel and thought it was time to revisit! Keep reading for the full tutorial on how to freeze or dry your fresh herbs...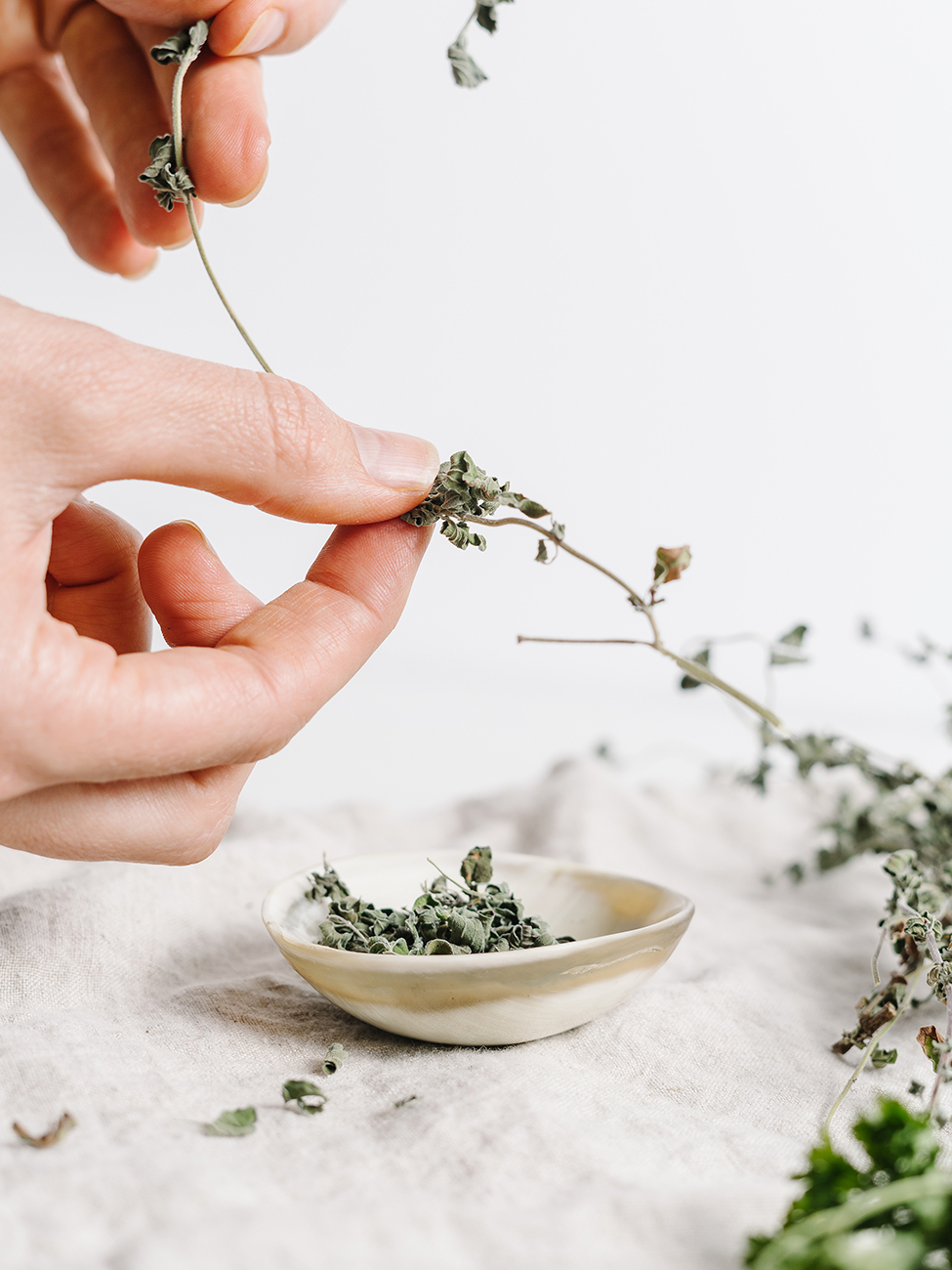 This spring my husband made all my herb garden dreams come true and helped me build a "salad table", which is basically an herb and lettuce raised bed garden that is table height. (If you don't have a live-in handyman, you can purchase something similar here.) I absolutely love it. There's no weeds and it's so easy to harvest. But with an herb garden comes an excess of fresh herbs, quite a wonderful problem to have. Even if you don't have an herb garden, have you ever bought fresh herbs for a recipe and then end up having them go bad before you use it all? That's why I want to teach you how to dry or freeze your fresh herbs. No need to waste them!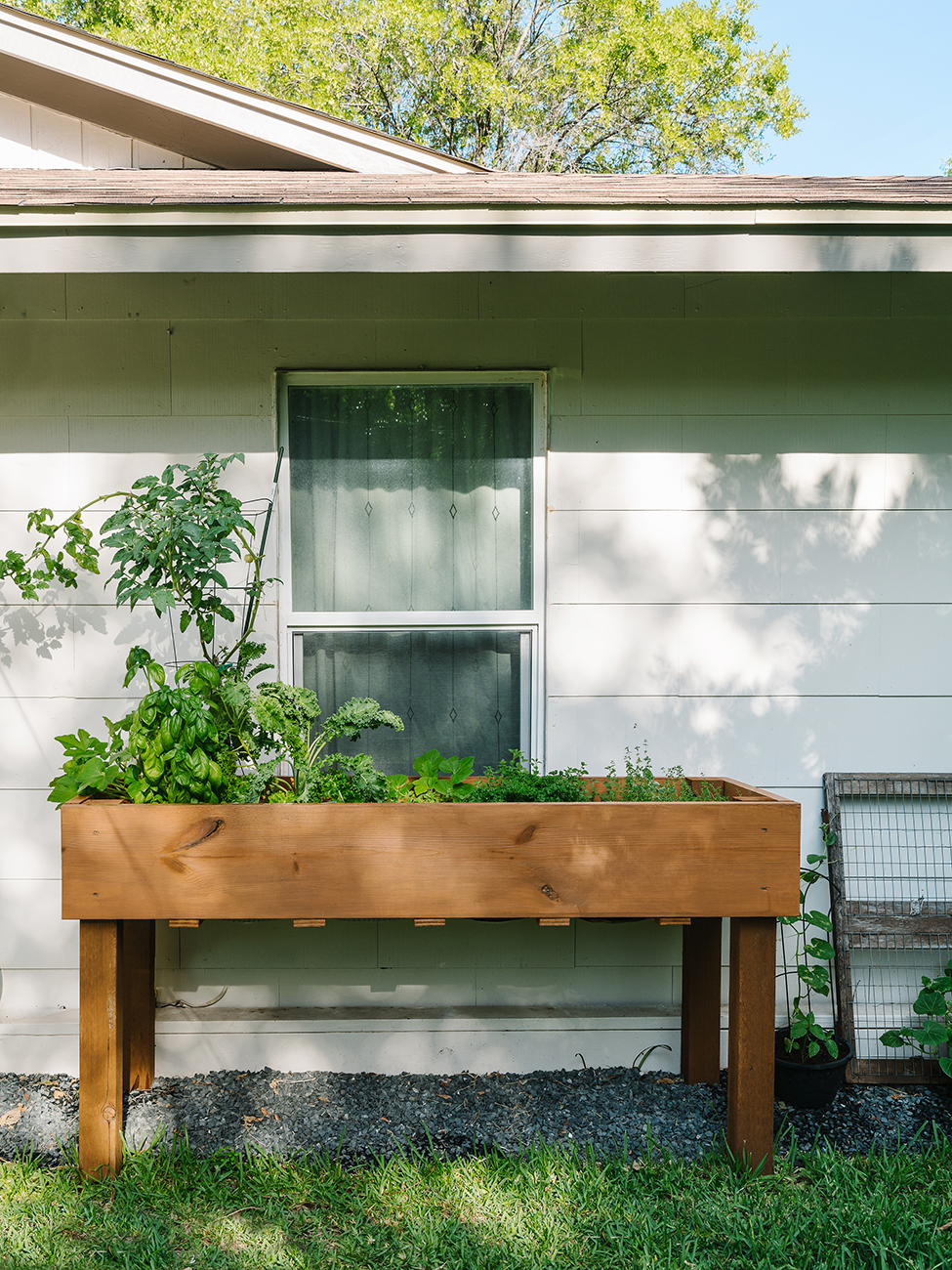 Of course fresh herbs are a wonderful addition to any dish, but if you know how to use dried herbs, they may be what's best for your dish. The key to success when using dried herbs is that they aren't old. This is why drying them for yourself is the best option for ensuring your herbs haven't been sitting on a shelf for a year, and that they will add the best flavor possible. For an extra punch of flavor, when adding to your dish rub them between your fingertips, which will release any oil that's left in the leaves. To simply remove smaller dried herbs from stems, run your fingers counter to the way the grow. You can leave them in larger pieces to add more punchy flavor or chop them a bit if preferred. For larger leaf herbs like basil and parsley, pull the dry leaves to remove from stems and then chop into small pieces.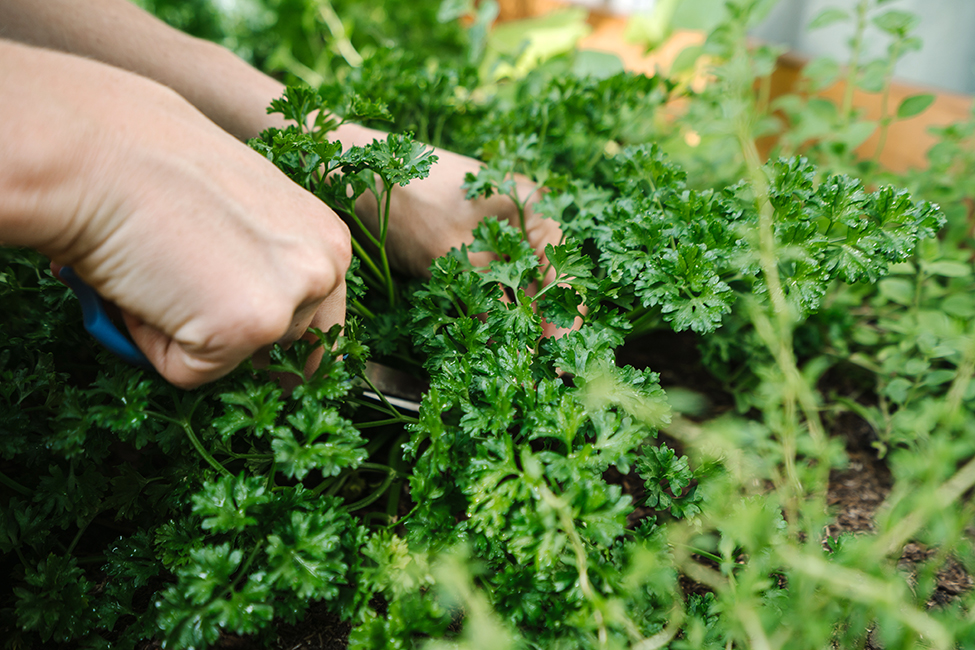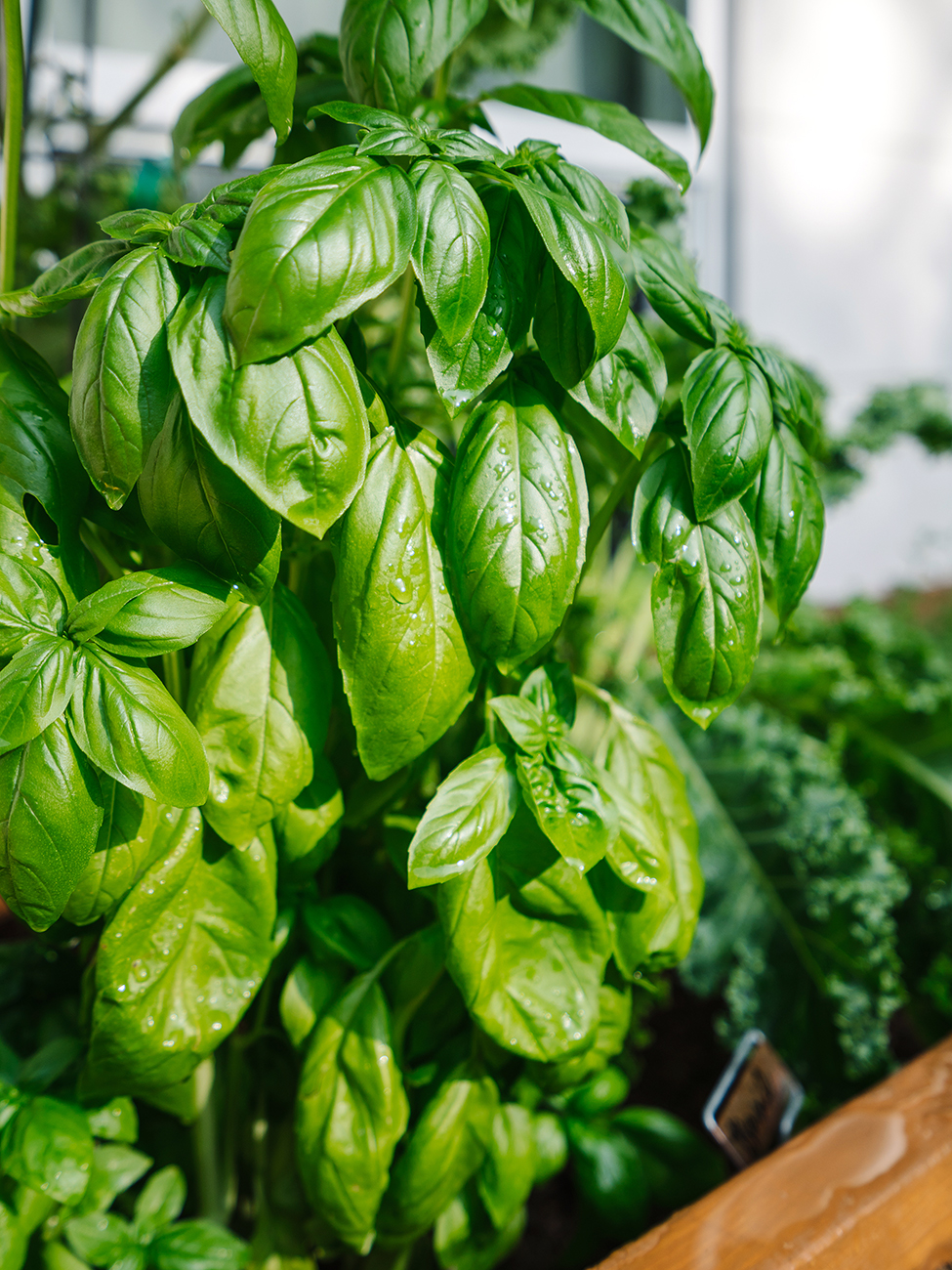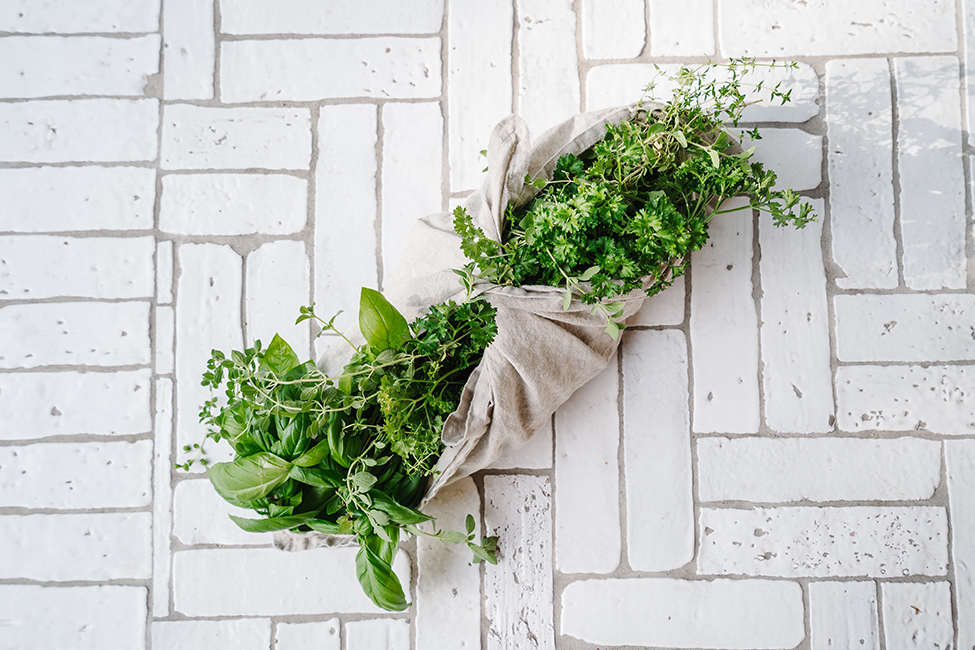 For frozen herbs, we'll use olive oil to keep them from browning and making them so easy to use. All you have to do is add them directly to the dish you're cooking. These olive oil-herb combos are perfect for sautéing veggies, meats, or adding flavor to soups. Store in glass containers or freezer-friendly bags, don't forget to label which herbs are which.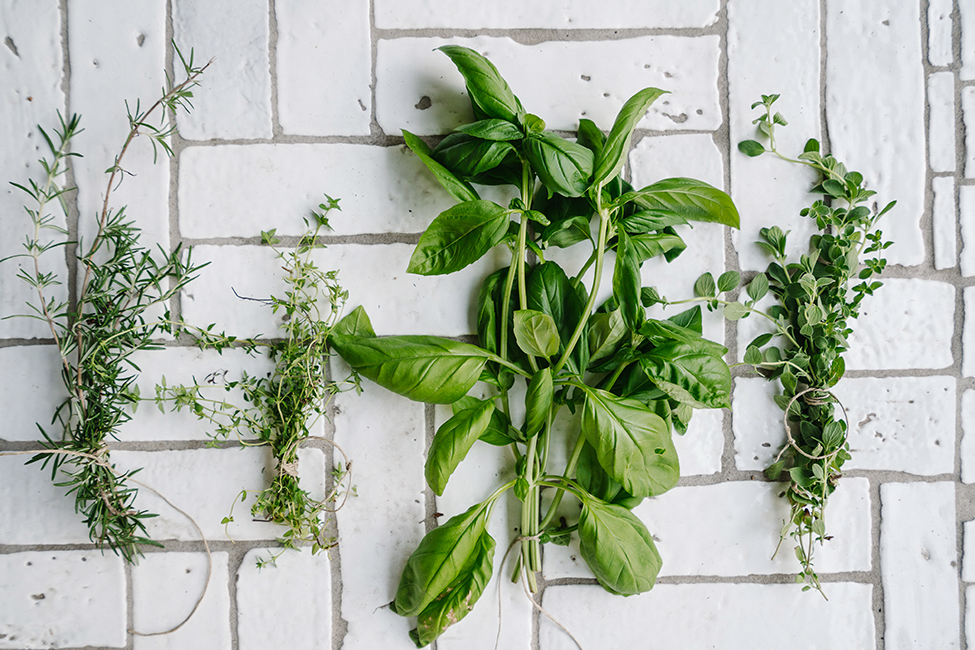 Herbs can add so much to a dish. Here's a break down of the fresh herbs I froze and dried, and why I love them:
Basil- I really can't talk enough about basil. The smell alone is intoxicating. A relative of mint, this sweet flavor profile in my opinion, is one of the most versatile herbs since it can be used in so many different ways. From simple appetizers like pesto, Caprese salad and

these goat cheese bites

to adding huge flavor to drinks, dishes and salads--basil offers endless possibilities.

French Thyme - Thyme adds a pungent woodsy taste to dishes and is as much an aromatic as it is a flavor. Thyme pairs well with many other herbs—especially rosemary, parsley, sage, and oregano. Its earthiness is a great addition to veggies, pork, duck, or chicken. Because the leaves are so small, they often don't require chopping.
Oregano - Robust and earthy in flavor, oregano is best known for add italian flair to salads, pizza, and tomato sauces. But really, it's also a great addition to vinaigrettes, and adds incredible flavor to burgers, poultry, game,

pasta

, rolls, or seafood dishes.

Rosemary - Is piney in aroma and sharp in flavor. Rosemary is a powerful herb and can easily overwhelm a dish if you're not careful. I love it in salads, meat, chicken, vegetables, soups, baked goods, and even cocktails. It is fabulous in vinaigrettes and marinades. (

This salad

features this herb beautifully!)

Parsley -  With a mild, grassy flavor, parsley allows the flavors of other ingredients to come through. A favorite of mine is parsley and garlic on roasted carrots. Try this yummy herb on grilled steaks,

fish

, chicken, and vegetables. Parsley's flavor is delicate, and doesn't hold up well with heat or lengthy cooking, and is best adding at the very end of cooking.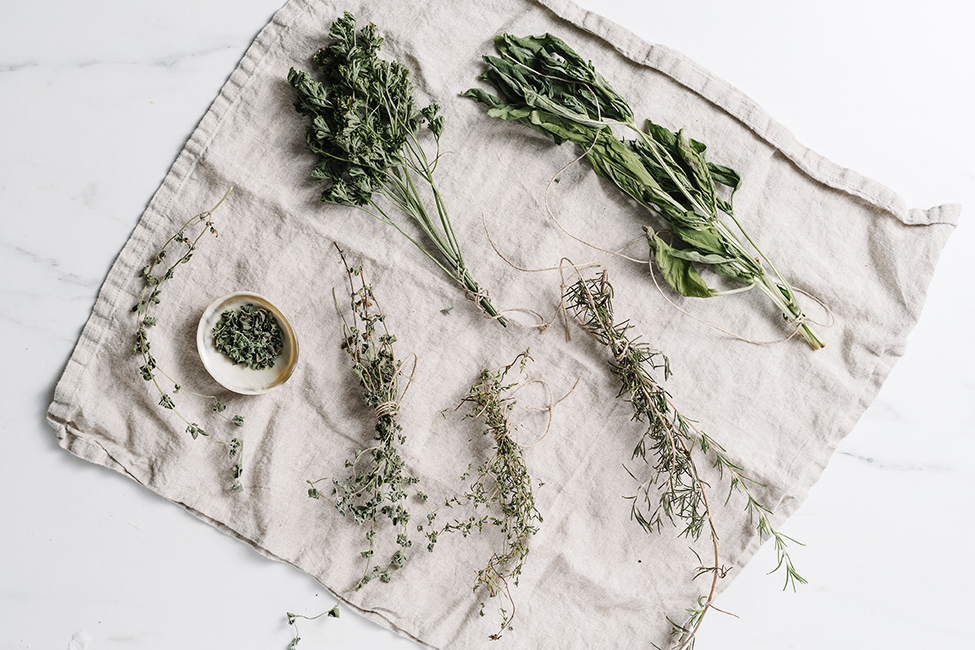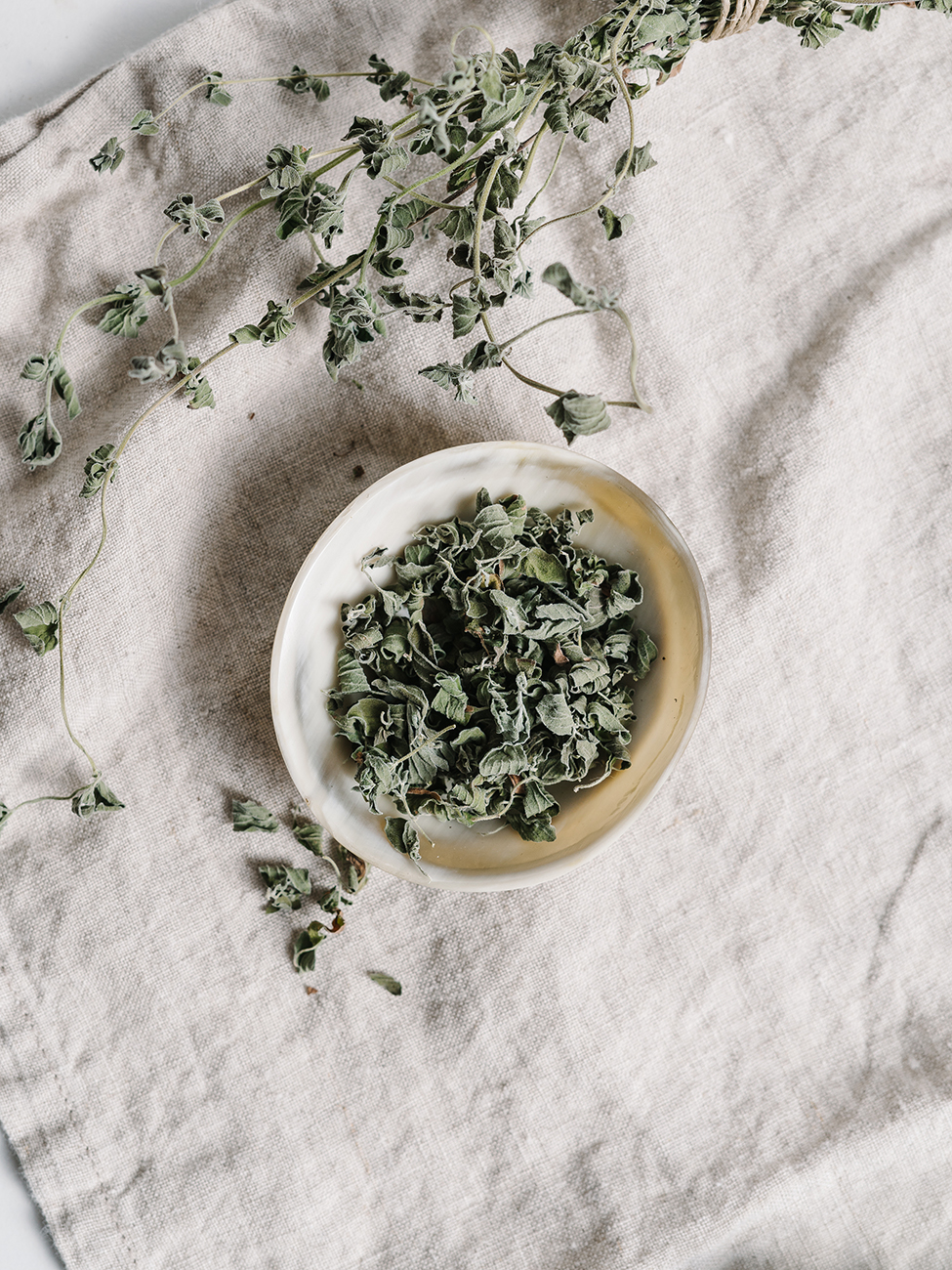 How To Dry Fresh Herbs
No need to throw those fresh herbs out if you aren't using them, drying herbs for yourself is the best option for ensuring they haven't been sitting on a shelf for a year, and that they will add the best flavor possible.
Ingredients
Fresh herbs

Twine or String

Warm

dry environment

Patience
Instructions
Tie herbs into bundles leaving a loop to hang upside down.*

Hang herbs in a dry, warm area.

Leaves will appear dark and will be crispy in texture. Remove from stems and store in an airtight container for 2-3 weeks for best flavor. Chop larger leafed herbs before storing.

Small leafed herbs like thyme, oregano, and rosemary will take about 4-7 days to dry out completely. While larger leaves, like basil and parsley, can take up to 2 weeks.
Notes
*Be sure to keep these bundles breathable and small otherwise they will not dry well and may mold.
Nutrition
Nutrition Facts
How To Dry Fresh Herbs
Amount per Serving
% Daily Value*
* Percent Daily Values are based on a 2000 calorie diet.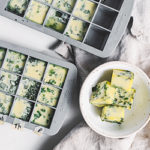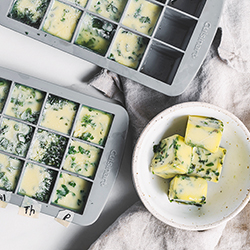 How To Freeze Fresh Herbs
Easily preserve your favorite fresh herbs with these olive oil-herb cubes. They are perfect for sauteeing veggies, meats, or adding flavor to soups.
Ingredients
Fresh herbs

Organic olive oil or melted butter
Instructions
Chop fresh herbs of your choice, I like to keep mine on the rougher side, but finely chopped works too. Here I froze individual herbs with olive oil in one tray, labeled, and in another a combination of my favorite herbs (think herbs de provence).

Pack the wells of ice cube trays about ⅔ full.

Pour extra-virgin olive oil or melted butter over the herbs.

Cover lightly with plastic wrap and freeze overnight.

Remove the frozen cubes and store in labeled freezer friendly containers or bags.
Nutrition
Nutrition Facts
How To Freeze Fresh Herbs
Amount per Serving
% Daily Value*
* Percent Daily Values are based on a 2000 calorie diet.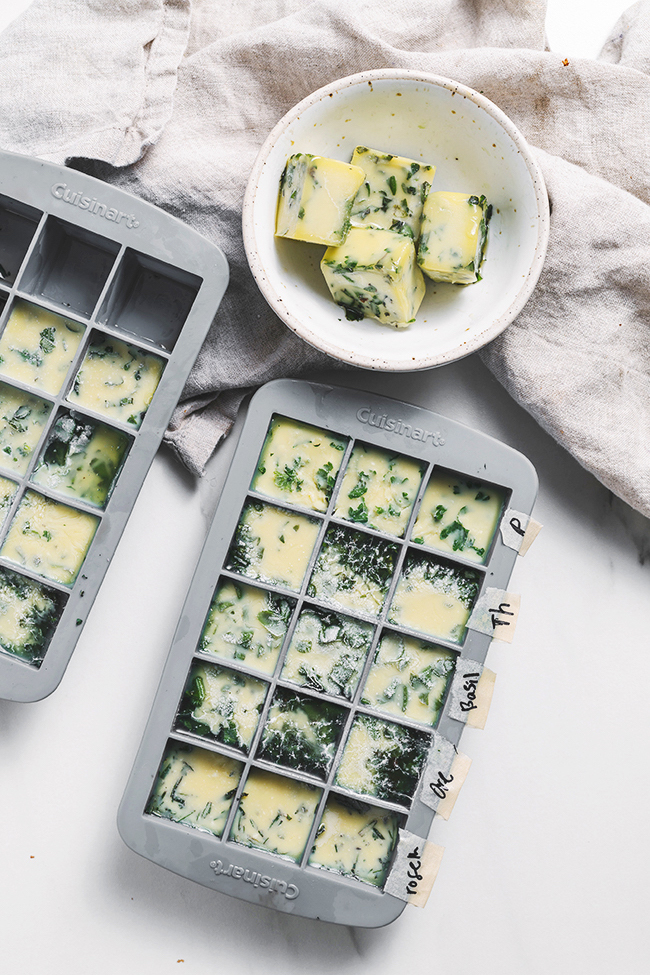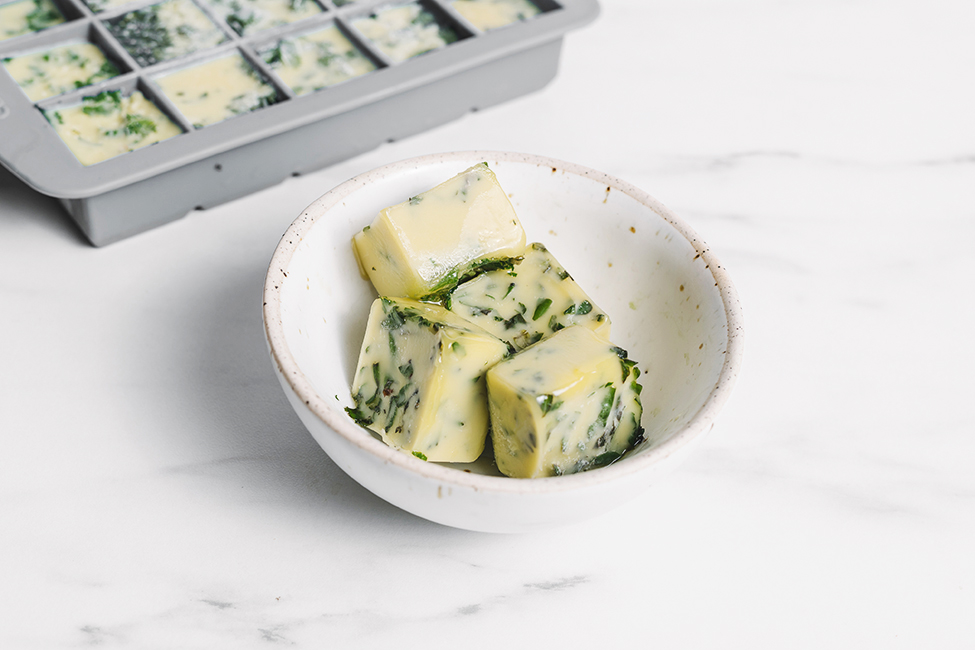 Photography by Chase Daniel