Kirsten's name is one I have been hearing since before we made the move from Southern California to Texas. It was often times accompanied by phrases like "ethical fashion" and "female entrepreneur" and so my ears always perked up. Read on for the amazing story of Kristen and her fashion brand Raven and Lily.
Since the inception of Raven and Lily, a woman-led, sustainable, fair-trade jewelry, and accessories brand that Kirsten founded in 2008, she has worked to create a business that could both sustain local employees and office infrastructure here in Austin, as well as create opportunity for more than 1500 women through sustainable jobs and micro loans.
Needless to say, I was grateful for the opportunity to sit down with Kirsten and here about where the entrepreneur journey has led her to today and what's in store for the petite powerhouse.
Tell us about Raven And Lily and what the impetus was for starting the brand?
You are an incredibly successful entrepreneur and have done so not just in the fashion space which is challenging on it's own, but in the ethical fashion space which poses even more obstacles. 
I'm not sure if I see myself as a successful entrepreneur, but I do think of success in regards to learning to create a company that has been impactful on both at-risk women as well as being on the forefront of the ethical fashion movement in the US.
I launched Raven and Lily ten years ago as a non-profit based in LA with the goal of collaborating with many of the global NGO's I knew that were focused on creating employment opportunities for women. I had been a volunteer with multiple grassroots efforts that were dedicated to empowering women, and in 2008 on a trip to India, it became clear that the trend was leaning towards education and job creation being key to poverty alleviation.
Raven and Lily was founded to provide design partnerships and market access to artisan groups that were employing namely women, scalable in both design and quantity, and able to grow and expand their fair trade efforts and community impact.
I have learned so much in the past ten years!  I should write a book someday to share the do's and don'ts in creating and growing an ethical fashion business. The good news is that though hardly anyone had heard of the term "ethical fashion" when we launched, today the term is trending and creating a movement of change in the fashion world. I think that's some pretty incredible change in ten years.
What has Raven + Lily been able to accomplish that you never imagined when it was in its infancy?
I come from a non-profit background as well as a design background. In 2011 Raven and Lily moved from a non-profit into a social business model. I had no idea how to start and grow a for-profit business, so its been quite the learning journey.
It is indeed a miracle that the company has grown as much as it has the past ten years. I attribute that to having amazing people on the Raven and Lily team, some great business mentors, and of course genuinely inspiring artisan partners.
Raven and Lily is a B Corp and member of the Fair Trade Federation as well as Artisan Alliance. I am no longer at the helm of the company but remain as founder and one of the owners.
I'm especially proud of our leather partnership that I started with my friend Yami in Ethiopia. I'm so proud of her and the significant growth and impact she has achieved on behalf of women in her country. I recently visited her and was just in awe of where she started in 2013 and where she is today. Her story is what defines success for Raven and Lily. The bottom line has never driven me. I am motivated by impact and real stories of success like Yami.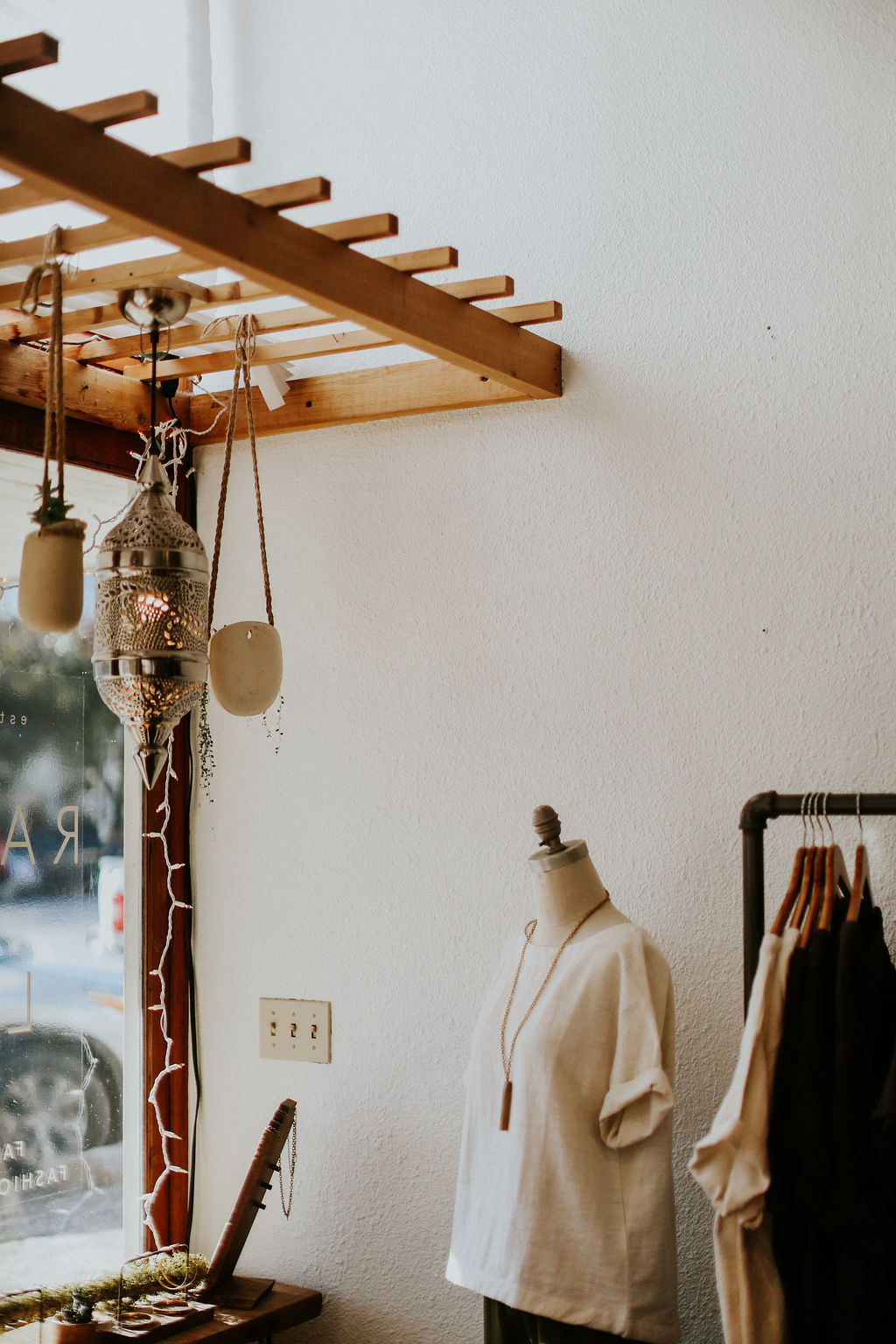 Have you had other ventures besides Raven and Lily?
How do you know when it's the right time to start? How do you know when it's the right time to pivot or possibly close the door to a business?
This question is rather timely!  As mentioned, I recently stepped down as CEO of Raven and Lily to pursue something new. Being based in a charming small town like Fredericksburg has been amazing, and I wanted to lean into something that was based here and not Austin (where Raven and Lily is based). We have two teens, and my husband has recently transitioned from a director position at a retreat center to go back into filmmaking.
Together we are also starting a new company that will curate intentional travel experiences that inspire a love for slow living and sustainable design. We have some incredible global trips as well as local retreats in store for 2019 such as Marrakech, Peru, Kenya, Oaxaca, as well as the Texas Hill Country. We both have a hospitality background and love encouraging people to live thoughtfully. It will launch February 7th, so stay tuned for that!
This year is a significant pivot year for me personally, but it has also been a pivot year for Raven + Lily. I think the company will be focusing more on core wholesale clients and online orders vs. events and storefronts. I'm a very driven person and don't give up easily, but I knew it was time for me to step down from being CEO of Raven and Lily. I knew it in my gut. I knew it was best for me, for my family, and ultimately for the success of the company.
I've done a lot of listening, waiting, praying and a little bit of crying too. It was a painful decision, but also freeing. I think my main answer to your question is to listen to your heart…your gut. If you feel like you are in a hamster wheel, polishing a turd, or banging your head on the wall, then it might be time to pivot, close something and start something new! For me, I knew it was time to start something new and let the next gal come in to take Raven + Lily to the next level of impact and growth.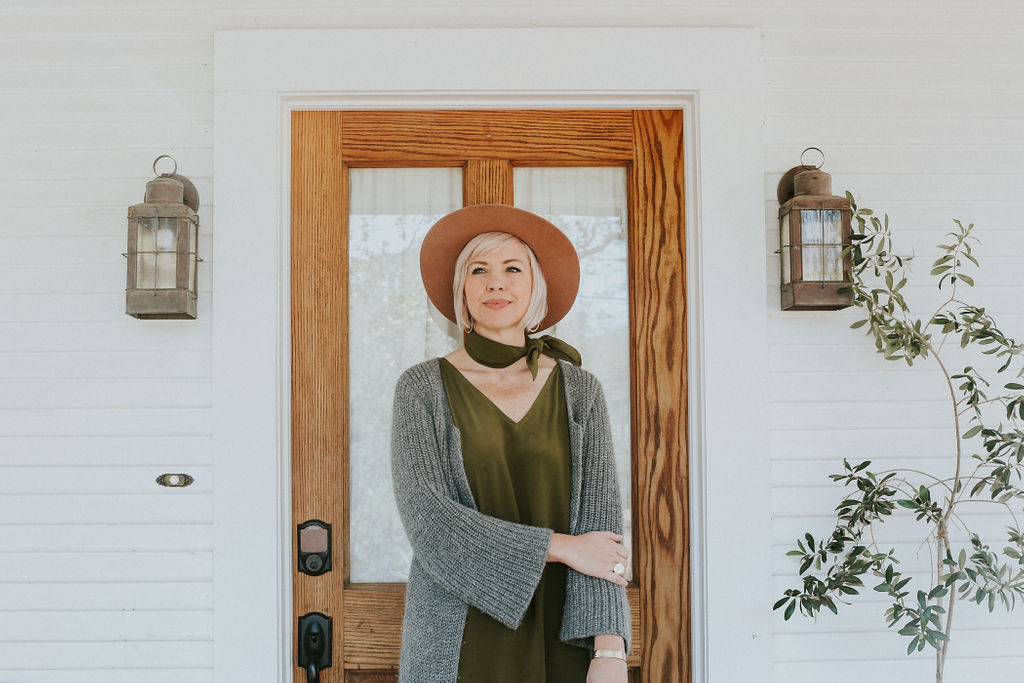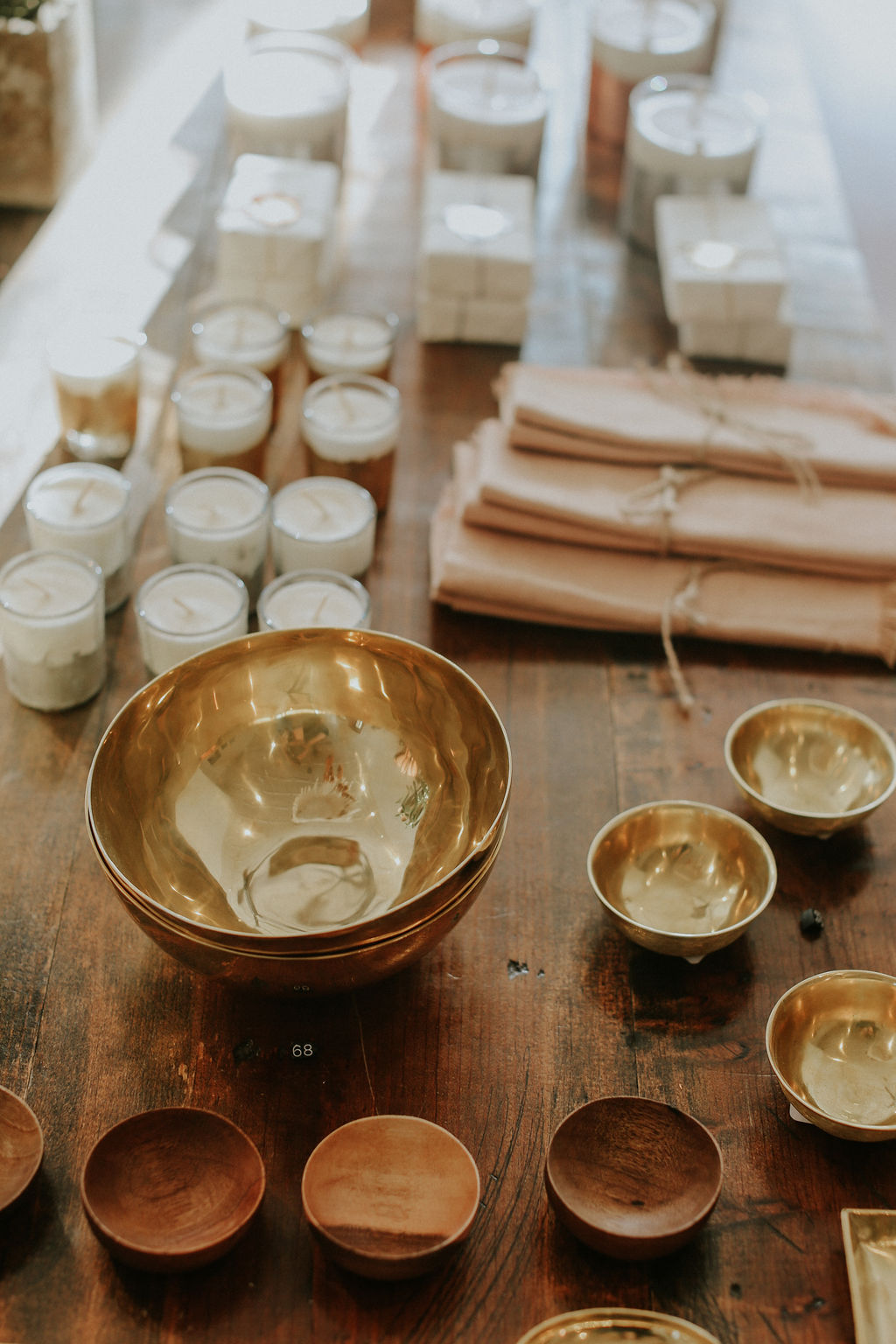 What's the most impactful shift that a person can make this year towards living more ethically in the fashion space?
Slow down, buy less, and be willing to ask yourself questions like: Do I love this? Will I wear it for at least two years? Will it last for 30 wears? Do I know the story about who and how it was made?
These are the questions I try to ask myself before I make a purchase. Within the ethical fashion space, there are now so many companies, prices ranges, categories and styles to choose from!  So the excuses I heard five years ago don't carry the same weight anymore. Ethical is accessible! It is entirely possible and achievable to live more thoughtfully and ethically with our everyday choices.
I also recommend following The Good Trade as well and use the app Good On You. Both are great resources for discovering and researching ethical brands and practicing an ethical, thoughtful lifestyle!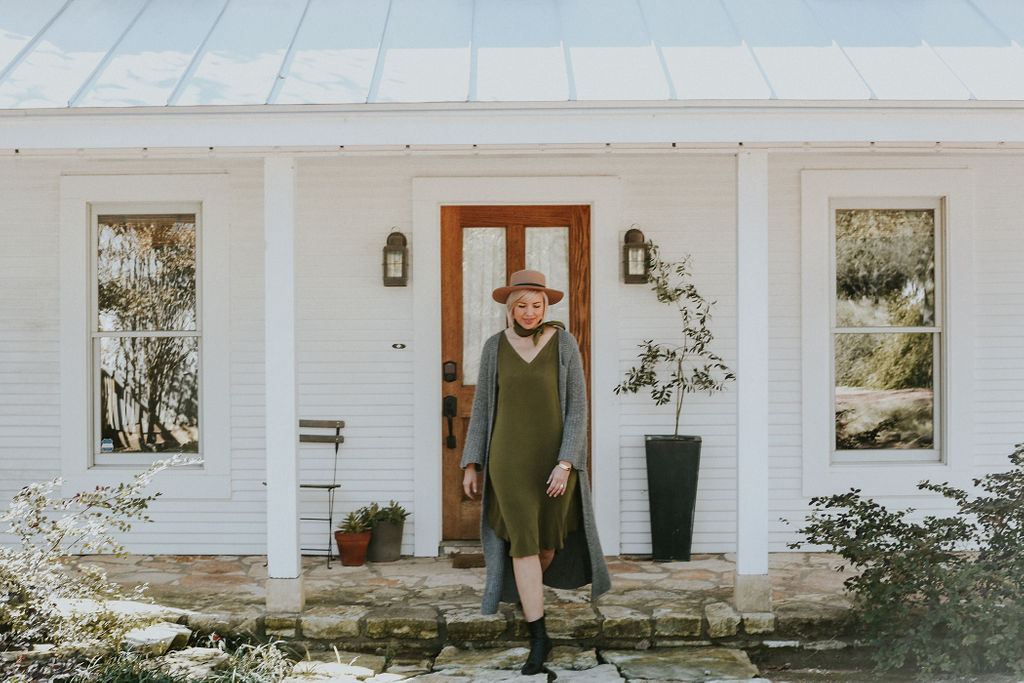 What has you excited about the future?
I'm super excited about all the global trips I've curated for our new travel company The Fernweh Studio. We look forward to providing incredible opportunities for adventure, giving back, building community with others, encountering the beauty of artisans and their craft, and being inspired by all the designs, food, and nature. The trips will focus on sustainability, slow living, and design.
I'm inviting people to come to see what I love most about the places I've been spending time in for over 20 years! I can't wait to see who will join me!
On a completely different note, I'm excited for my son to head to college this fall. I'm so proud of him. He'll likely end up at a film school in California. He's going back to his roots and following in the footsteps of his dad. Let's just say Mr. Dickerson is pretty excited to have an excuse to visit him in California so he can surf! (He misses the ocean and swims regularly in Fredericksburg to be "surf ready" for whenever he can hit the waves).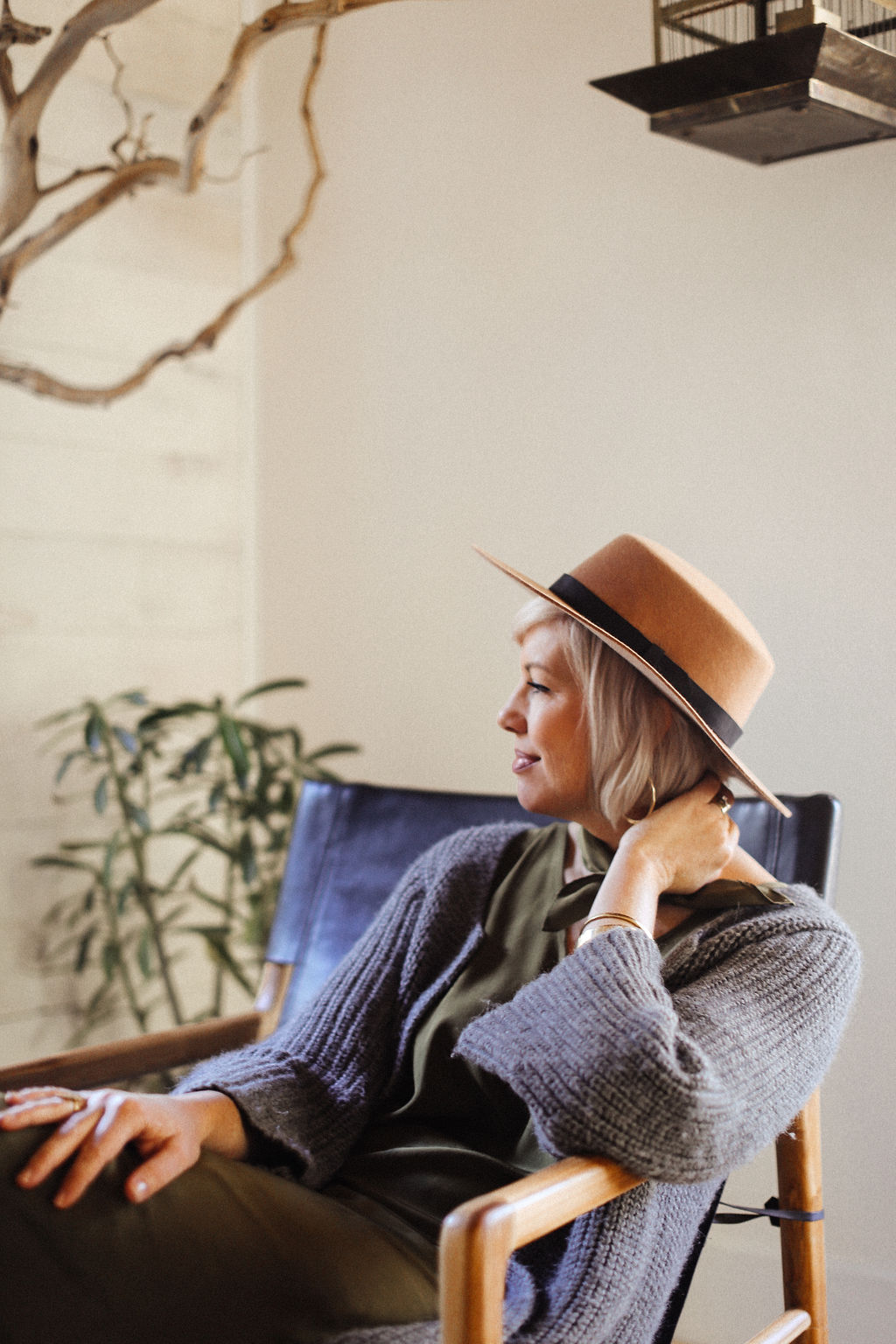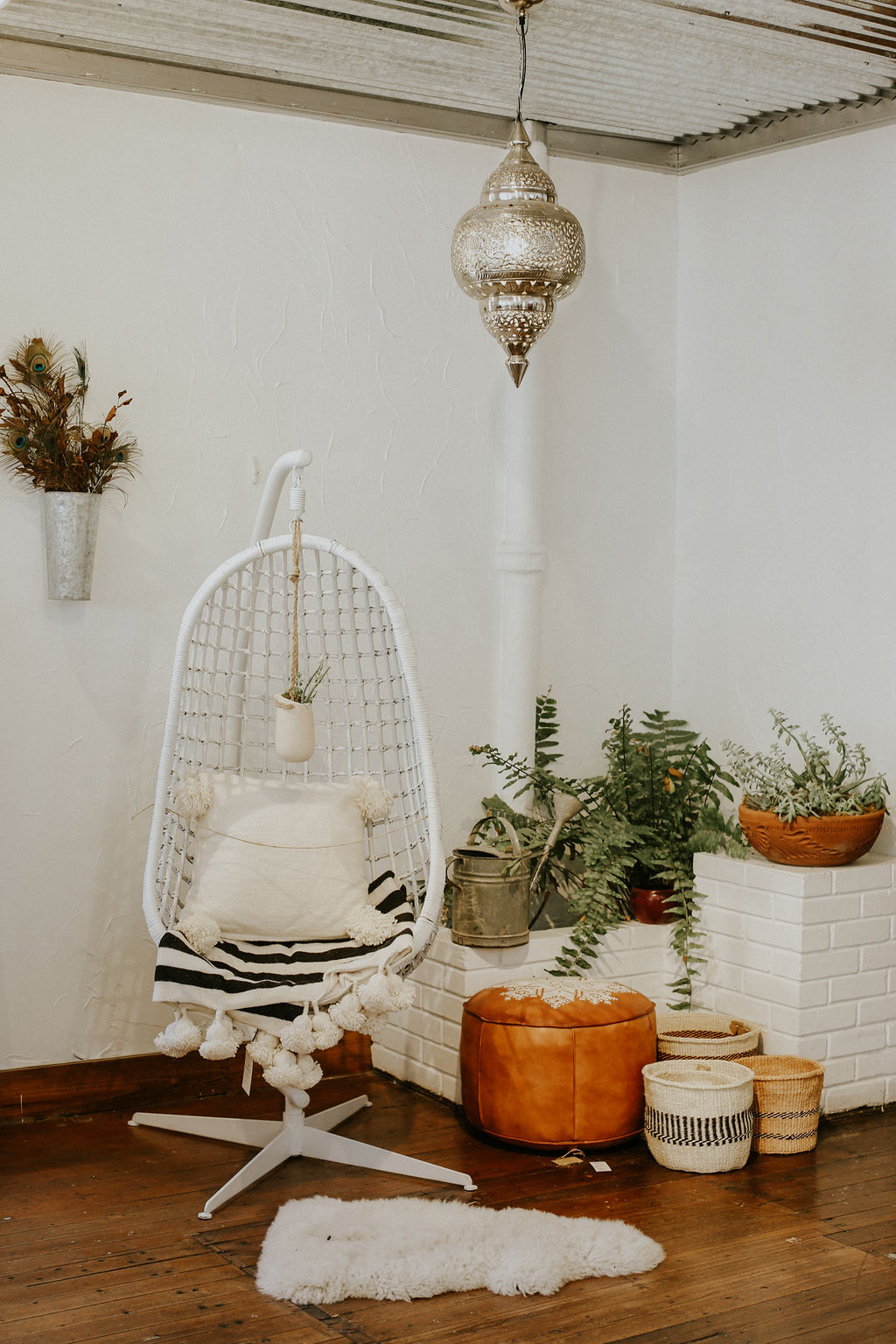 What are you not doing now that you hope to be doing five years from now?
I hope to have land again with more animals. I used to have donkeys and alpacas, and I miss them. A silly answer I know. But its true! I dream of having more animals. But seriously, in 5 years I'll be an "empty nester." Holy smokes. I can't even go there yet, so my answer, for now, will be about cute farm animals.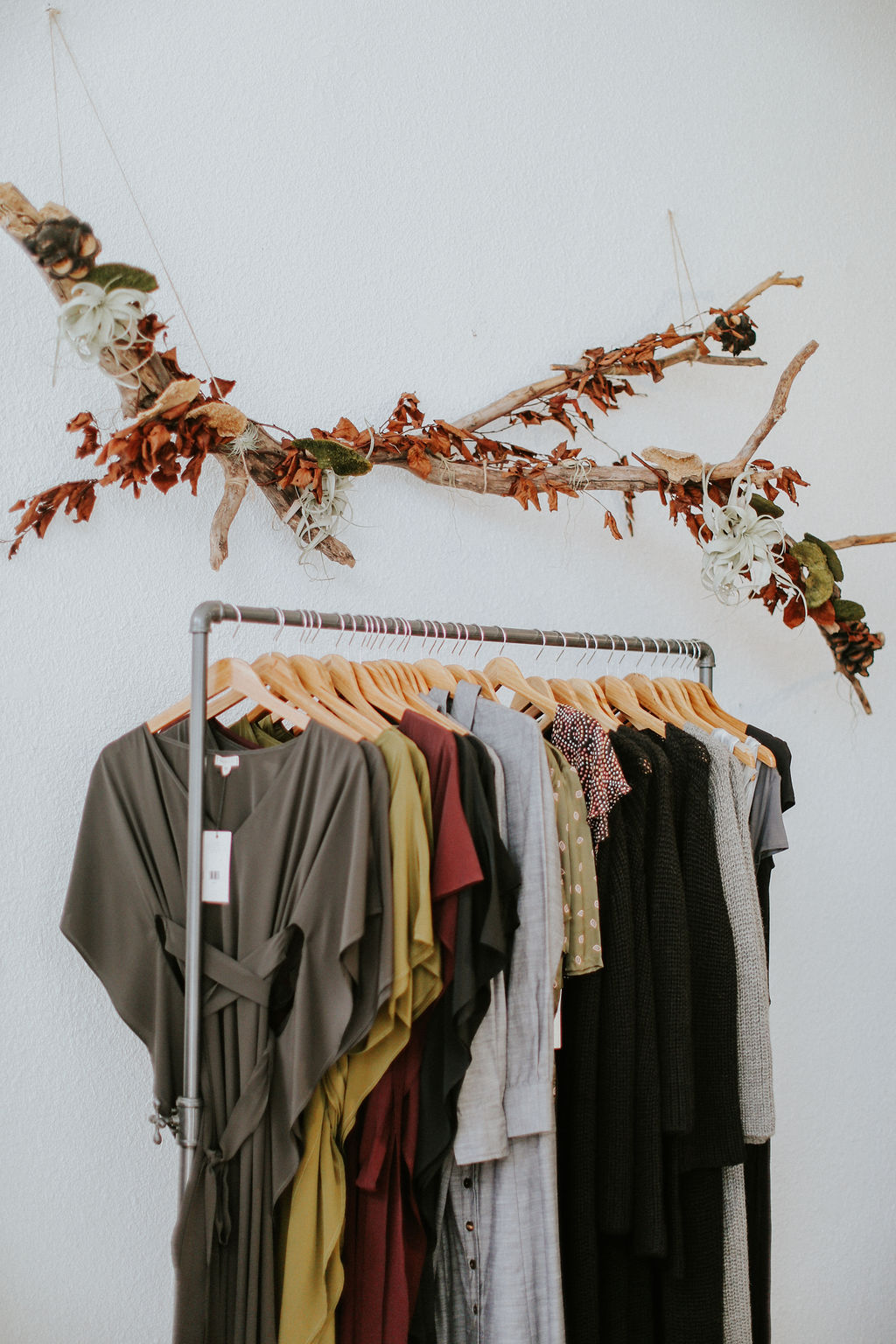 What advice would you give to someone who is looking to do meaningful work?
I think it's important to know your strengths and gifts. I recommend knowing who you are so that you know how to contribute to doing meaningful work. Take the Strengths Finder test as well as The Enneagram. Find a coach or mentor that can help you talk through your passions as well as your strengths that is familiar with at least one of these personality tests.
If you are doing something that uses your talents, then you'll likely be more motivated and personally satisfied. That will ultimately give you more bandwidth and passion for doing good with what you do best.
My husband and I have found this process super helpful in launching The Fernweh Studio as we pay attention to what we love as well as where we have talents and thrive. We are leaning into those things, and of course, the overarching theme for both of us is to do meaningful work that makes the world a more beautiful place to call home.
Top Tips For Shopping Ethically
Less is more. Do you really need that new pair of shoes? Is it really necessary to upgrade your smartphone again? Is there a better low-consumption alternative? Reducing consumption can help save money and the planet. It's something that most of us can do and it doesn't cost a penny. Whether its energy saving tips or making your own cosmetics our guides provide advice to keep spending and your ecological footprint to a minimum.
Help re-invigorate your local community.You can often find unique and interesting products by shopping with local, independent retailers. But perhaps more importantly independent businesses are more likely to have localized supply chains. This can help create virtuous monetary circles as they buy what they need, such as printing or accountant services from other local businesses. This keeps more money in local communities.
A great way to shop ethically is to boycott those companies that aren't behaving responsibly and maybe join a boycott campaign.
Where our money goes is what it's all about, so banking, savings and investments play an important part in consuming ethically. The money that we leave in our bank accounts doesn't just sit there doing nothing. Banks use this money to invest. Unethical banks often invest in unethical projects such as nuclear weapons manufacture or fracking. By banking with ethical institutions you can be more sure that your money is going to fund projects that benefit society.
(This story of Kirsten Dickerson and ethical fashion line, Raven + Lily is the latest in our series of small business stories in partnership with Gracie Byrd Jones. You can see more here.)
Photos by Gracie Byrd Jones